Mangaluru: Anthu dominates first-ever Hyssna Global Konkani Cine Awards
Mangaluru, Dec 10: 'Anthu' dominated the first ever Global Konkani Cine Awards, instituted by Hyssna International LLC and  Mandd Sobhann, which was held at Kalaangann, Shakthinagar here on Sunday, December 9.
'Anthu' bagged four awards out of eight in the categories of Best Movie, Best Director, Best Actor-Male and Best Supporting Actor-Female. 'Sophiya' secured the Best Actor-Female and Best Script awards.  
'Ek Aslyar Ek Na' bagged the award for Best Supporting Actor-Male and 'Connection' won the same for Best Music.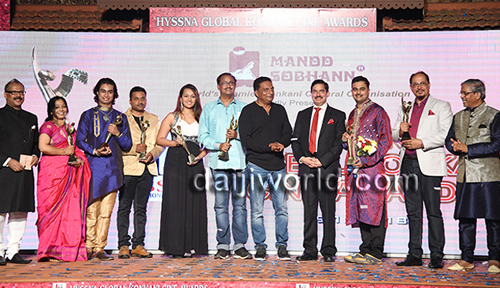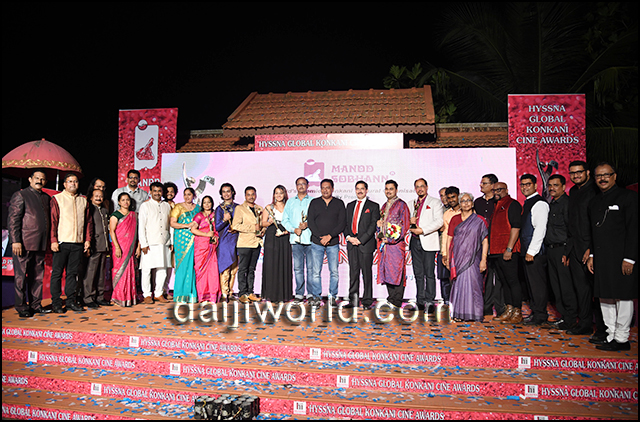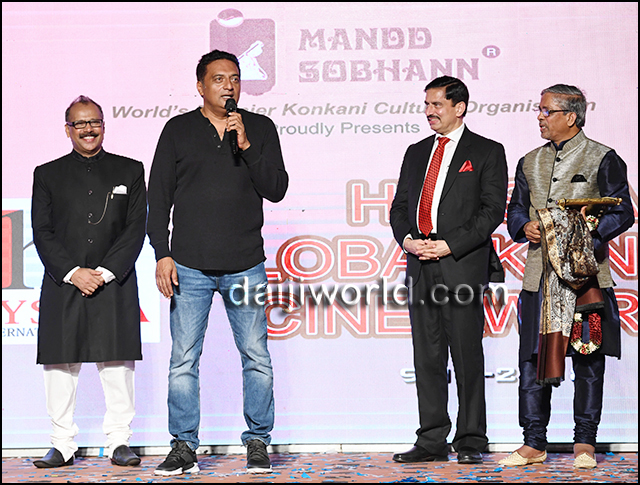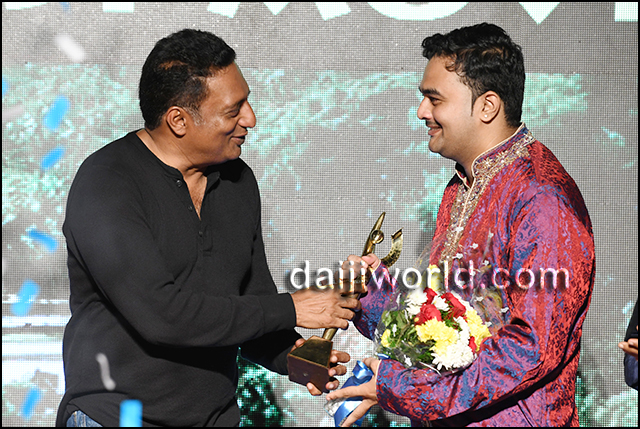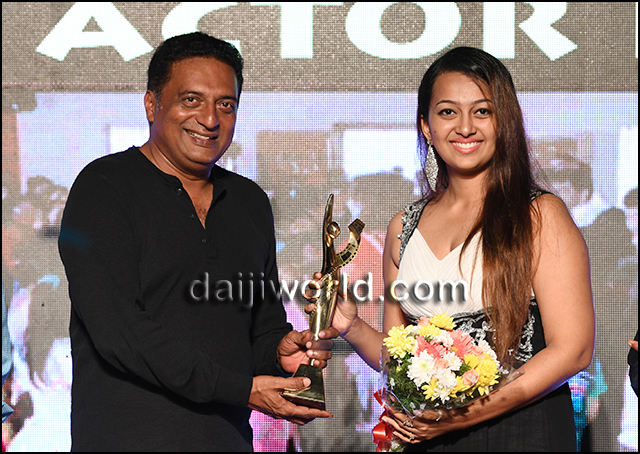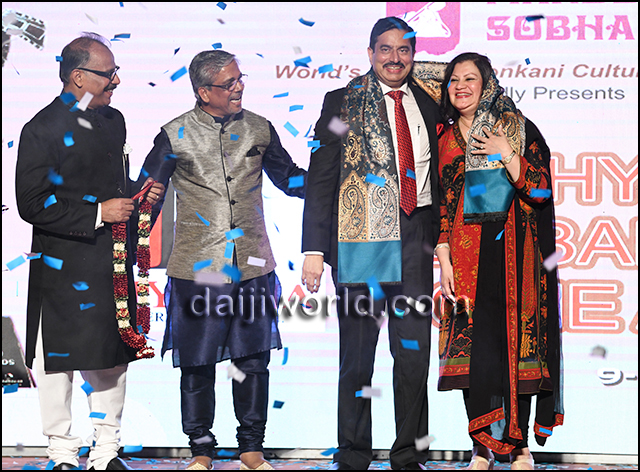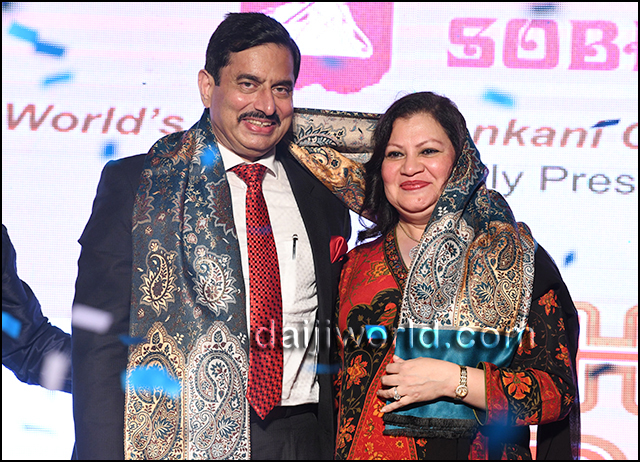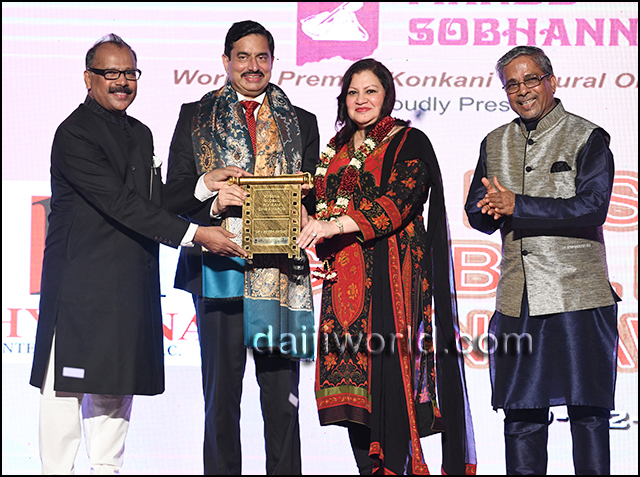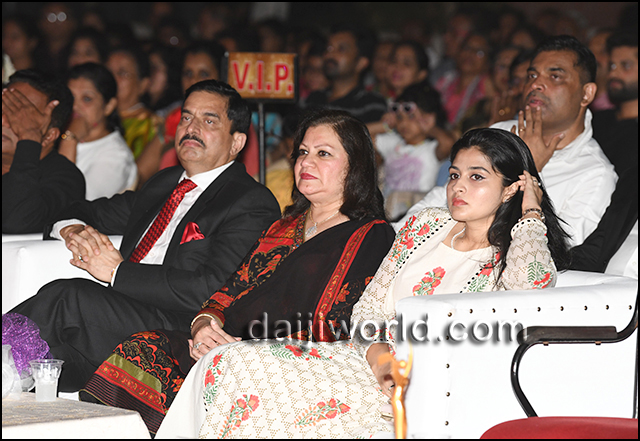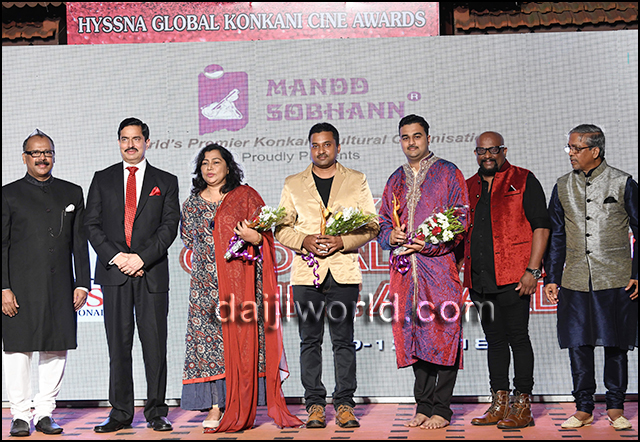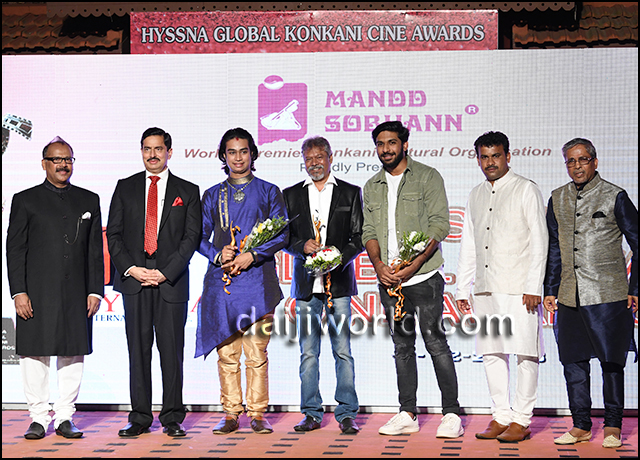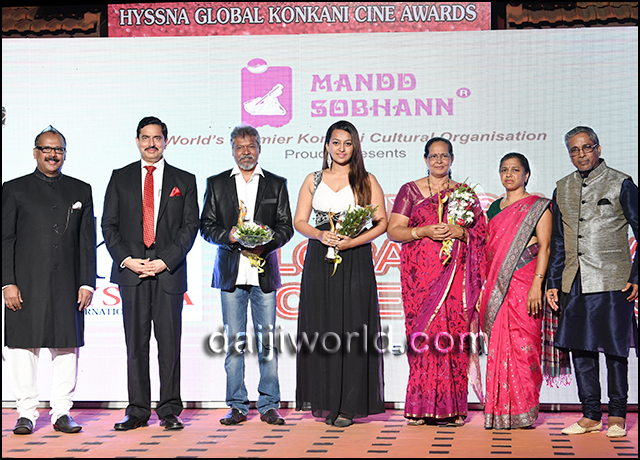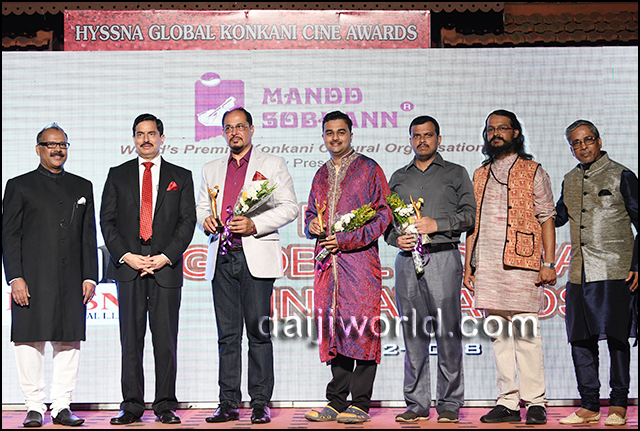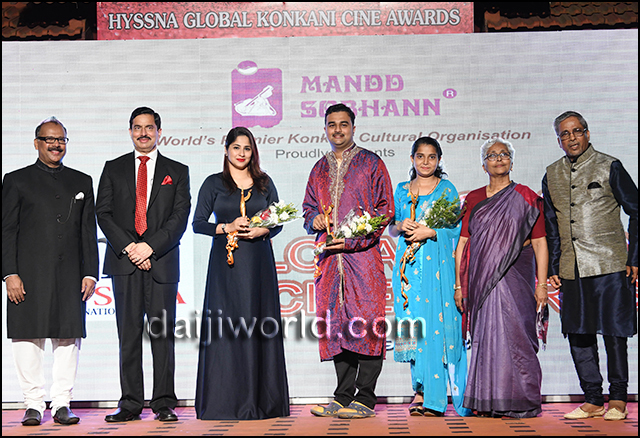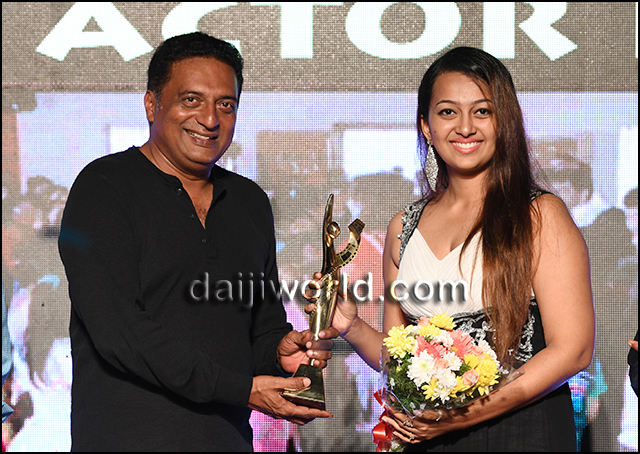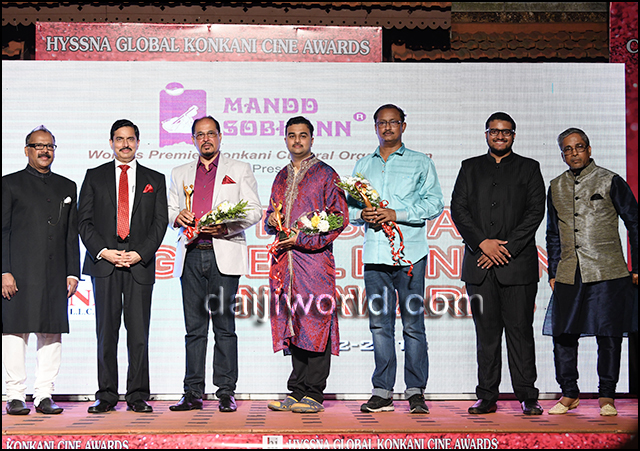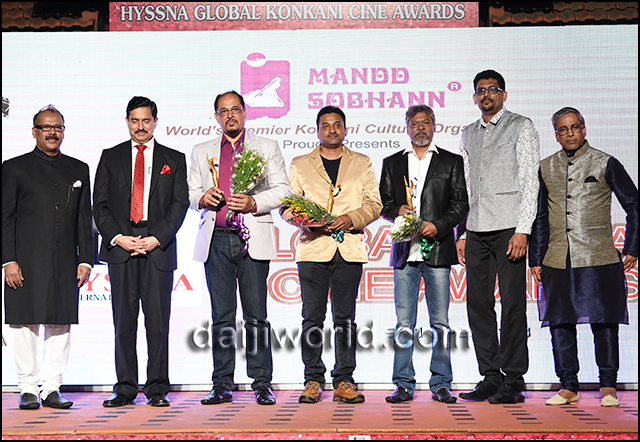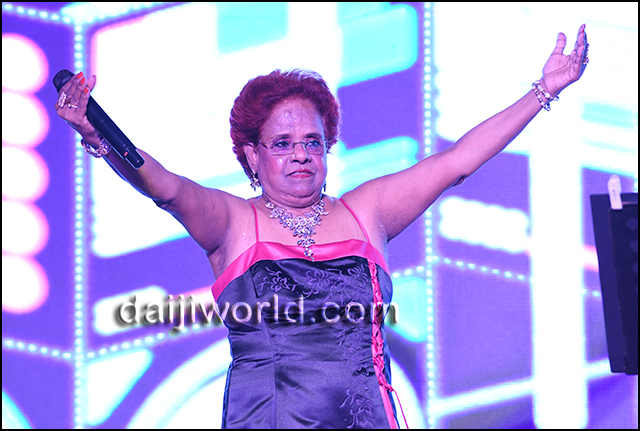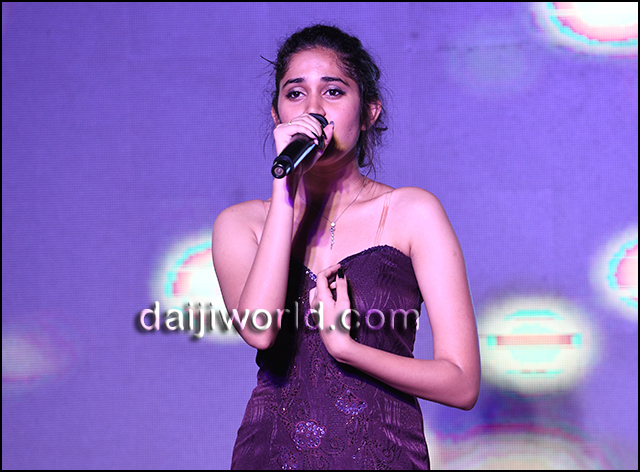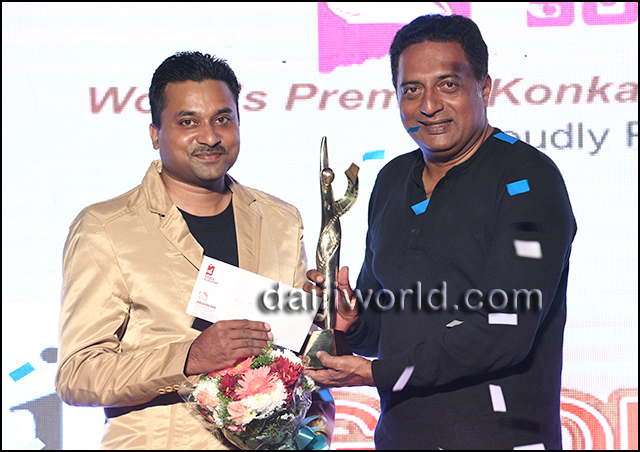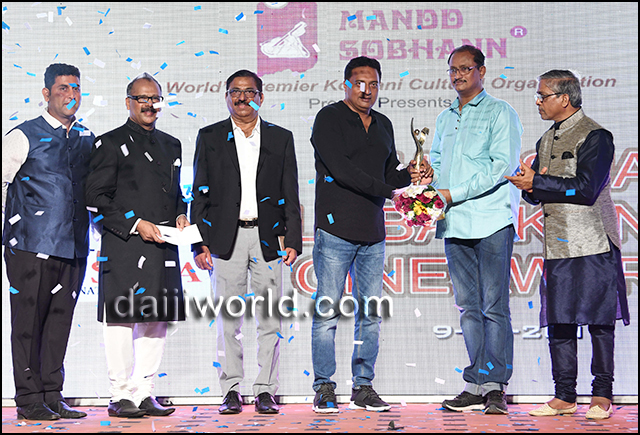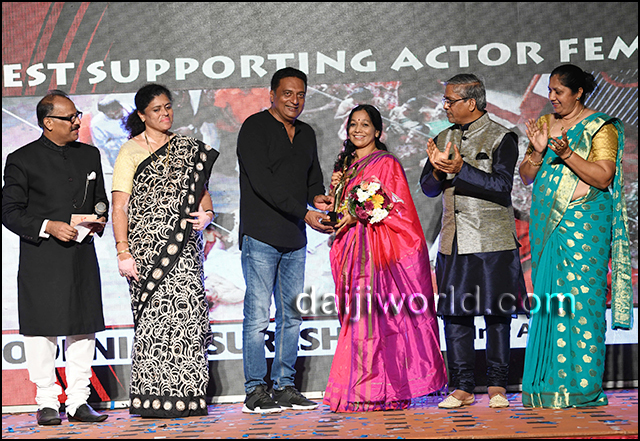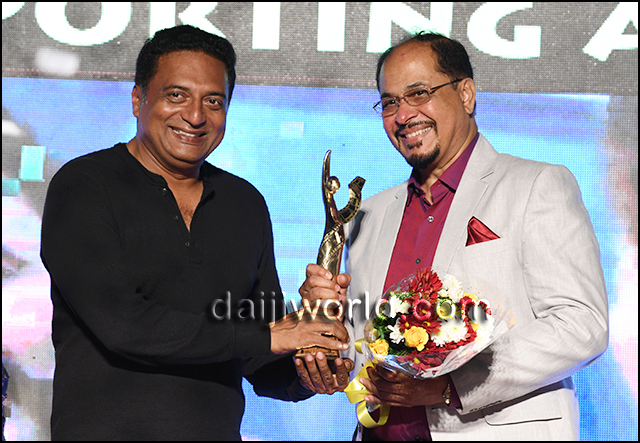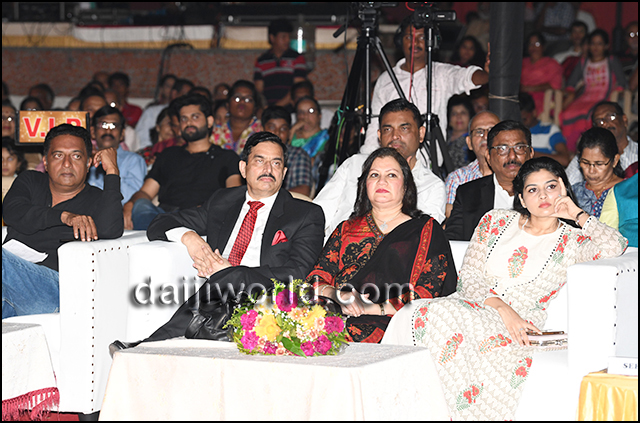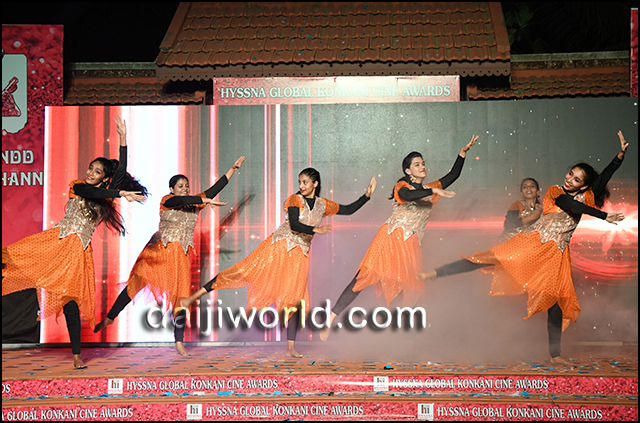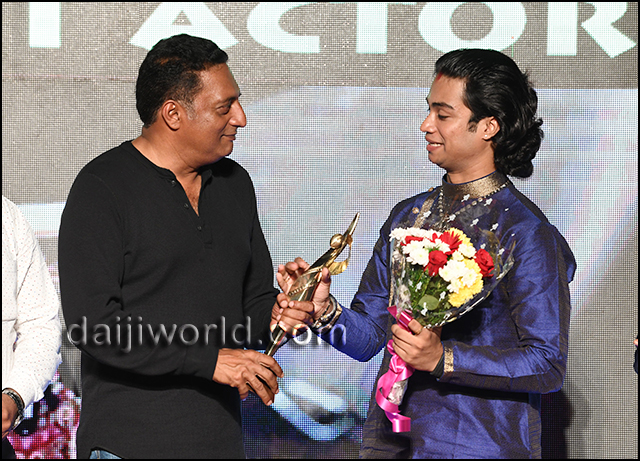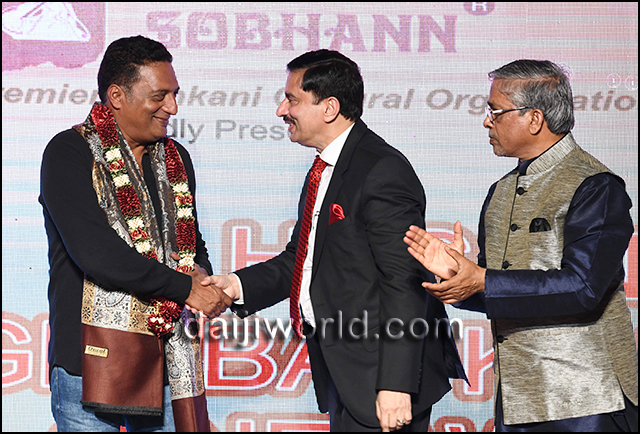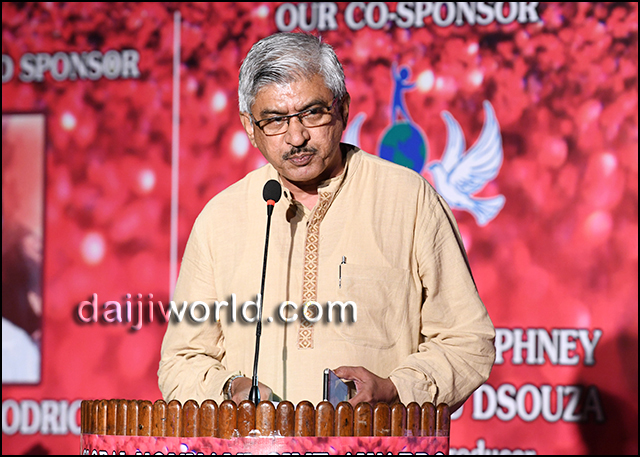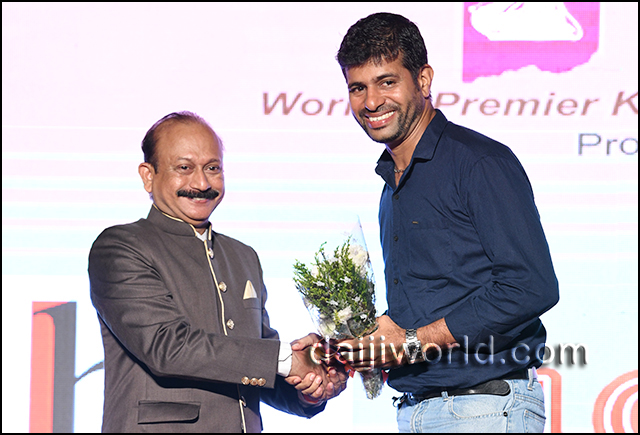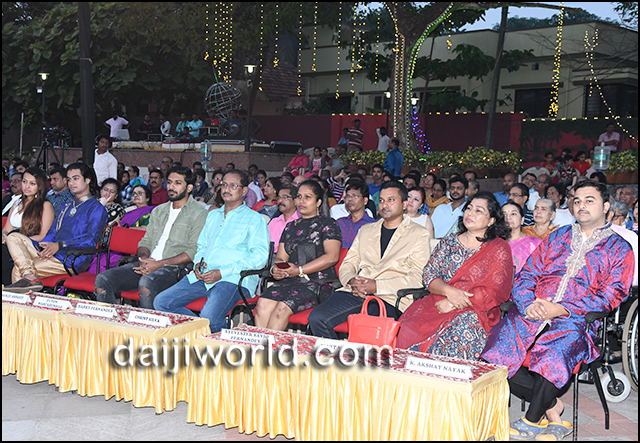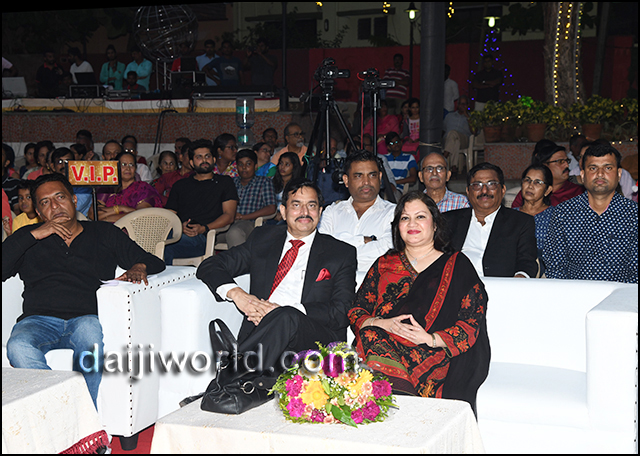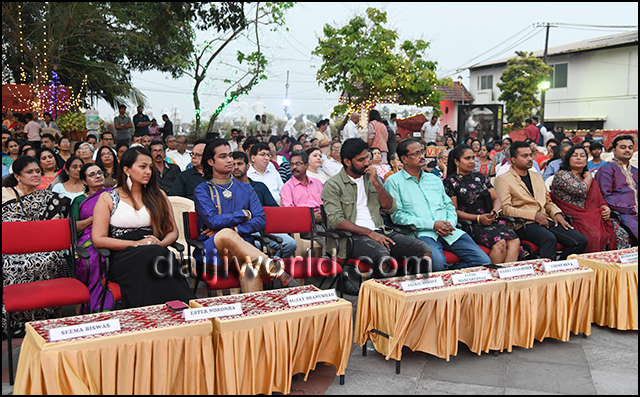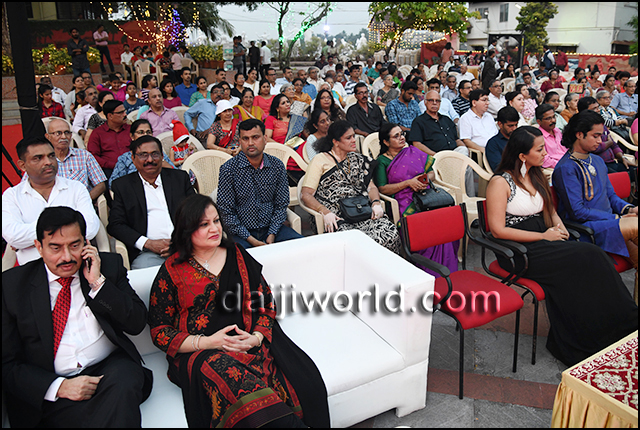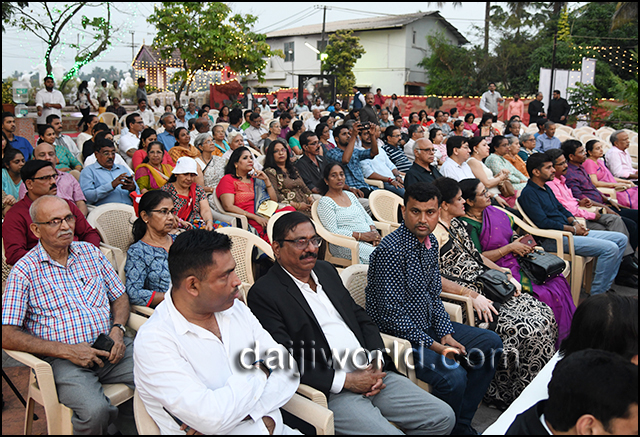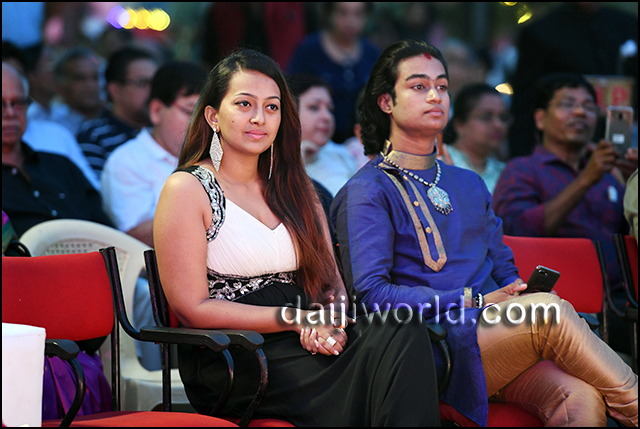 Each award consisted of the coveted title, trophy and Rs. 25,000 in cash. The winner of the Best Short Film Award was presented Rs 5,000 cash prize.  
In a glittering and star graced evening, Prakash Raj, eminent multilingual cine star and Ronald Pinto, managing director, Hyssna International LLC, Abu Dhabi presented the awards.  
"I also started my journey into cinema with a small film industry like Konkani. Today, I feel the same atmosphere when I bagged my first award. I congratulate all the winners and those who were part of award winning movies. It is not important that everyone should make or produce magnum opus like 'Bahubali'. It is not relevant too. We need result oriented projects which show the positive side of the society. Cinema has now become the language of the new century. By involving in this, you should become ambassadors of your language and culture," said Prakash Raj, in his congratulatory speech. 
Addressing the gathering Ronald Pinto said, "First and foremost, I congratulate Mandd Sobhann for encouraging Konkani culture and language through various programmes and projects. It has already registered its name in Guinness Book of Records. Now Mandd Sobhann has come forward with Konkani cine awards. I appreciate its new mission. Konkani cinema is still very young. It needs a lot of encouragement and support from people. I assure my support for the awards in future also. I congratulate the artistes and producers of the movies who won awards today." 
Eric Ozario, Gurkar , Mandd Sobhann, Louis Pinto, president, and Stany Alvares felicitated Dixon D' Souza, executive producer of Kannada film 'Viroopa', and Nelson Rodrigues, NRI entrepreneur, who were the cosponsors of the event.  
Lorna, popularly known as 'Goan Nightingale', was another highlight of the event backed by a live band of accomplished musicians led by Norman Cardozo. Naisa Lotlikar, the young Goan singing sensation, also enthralled the audience with her singing. Nach Sobhann presented dances.  
Arun Raj and Dr Ravishankar Rao from Mangaluru and Akshata Bhat from Goa compered the programme.  
The list of award winners: 
1. Best Movie: Anthu 
2. Best Director:  K Akshay Nayak (Anthu)
3. Best Actor (Male): Sujay Shanubhag (Anthu)
4. Best Actor (Female): Esther Noronha (Sophiya)
5. Best Supporting Actor (Male): Ron Rodrigues (Ek Aslyar Ek Na)
6. Best Supporting Actor (Female): Poornima Suresh (Anthu)
7. Best Script: Harry Fernandes (Sophiya)
8. Best Music: Christ Silva/Joel Fernandes/Tyron Noronha (Connection)
9. Best Short Film: 'Amche Ghor'