Maryknoll School celebrates 72nd Republic Day
'As the Indian flag flying high, it arouse the proud feeling of, One nation, one vision and one identity' while welcoming all who were present, the Head Mistress Mrs Rosy Sequeira highlighted the importance this national festival, to the small community of children, teaching staff and representatives of parents, present in front of the lamp post to unfurl and salute the tricolour, on 72nd Republic Day.
As per the instructions and guidelines from the Education Dept about 10% of the students were allowed to participate in the assembly.
Dy HM Mrs Joyce Vanda DSa, introduced the Guests – Prof Jude Alfred Furtado, Wilfred Sequeira, from Management Committee St. Peters Association Barkur – Mumbai, Praveen DSouza PTA office bearer, and escorted to the podium with HM and Student leaders and representatives.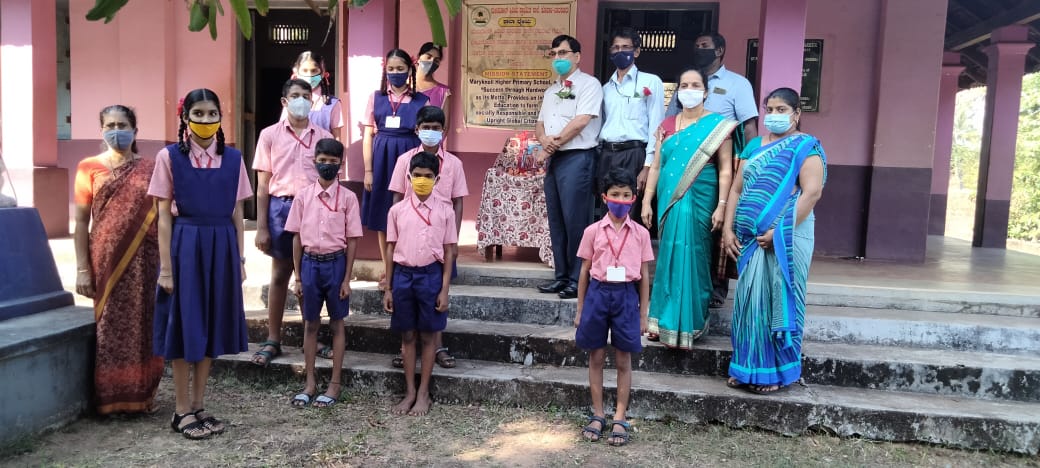 In the absence of Rev. Fr. Philip Neri Aranha, the Correspondent and Parish Priest of St. Peter Church Barkur, on health ground, Prof Jude Alfred Furtado, Parent Teachers Association, now serving in SMS College, Brahmmavar as Head of the Dept of English, privileged to unfurl the national flag. 
The portrait of Dr. B.R Ambedkar, the Father of Indian Constitution was kept in a place reverence and dignity, was duly honoured. Prof Furtado highlighted the vision of Dr Ambedkar and the role of the Indian Constitution in safe guarding the democracy in our nation.
In his address he said, 'first I am an old student of this Maryknoll School, which taught me to be a responsible human being and citizen of this great nation, now my children studying over here. Every year since 1950, on this day, 26th January, India celebrates Republic day and today its 72nd year. On this day the Constitution of India came into effect replacing the Govt. of India Act 1935. We always must feel proud to live in a country that has rich heritage and history….." While continuing he reminded 'Freedom of mind, strength in our words, pureness in our blood, of course pride in our souls and zeal in our hearts, let us salute our great nation' he stressed.
Mr Wilfred Sequeira, conveyed best wishes on behalf SPA on this glorious occasion of Republic Day, to teachers, students and parents and reassured their best cooperation as usual, in future.
To conclude the well organised but simple ceremony, at the backdrop of Corona Covid19 precautions, Mrs Joyce Vandan DSa thanked and expressed her gratitude's on behalf of the Maryknoll School to everyone present. She also remembered the Trustees of Rev. Fr. Alfred Roche, OFM Cap. Memorial Trust who sponsored and distributed sweets for all children. 
Students melodiously sung 'Viajyi Vishwa-tiranga-pyara' and National Anthem 'Jana-gana-mana' as the festive atmosphere of Republic Day cherished by all present.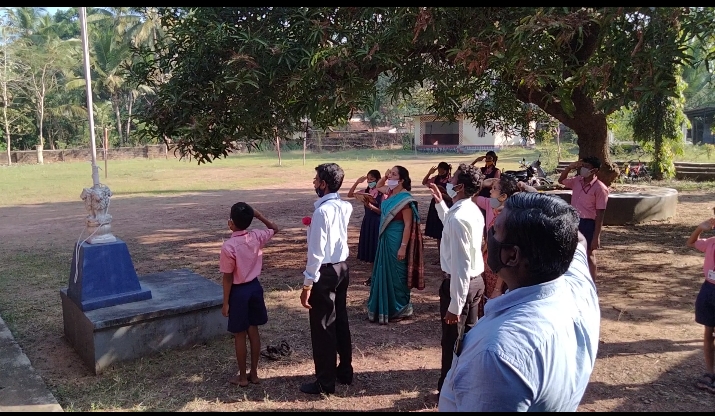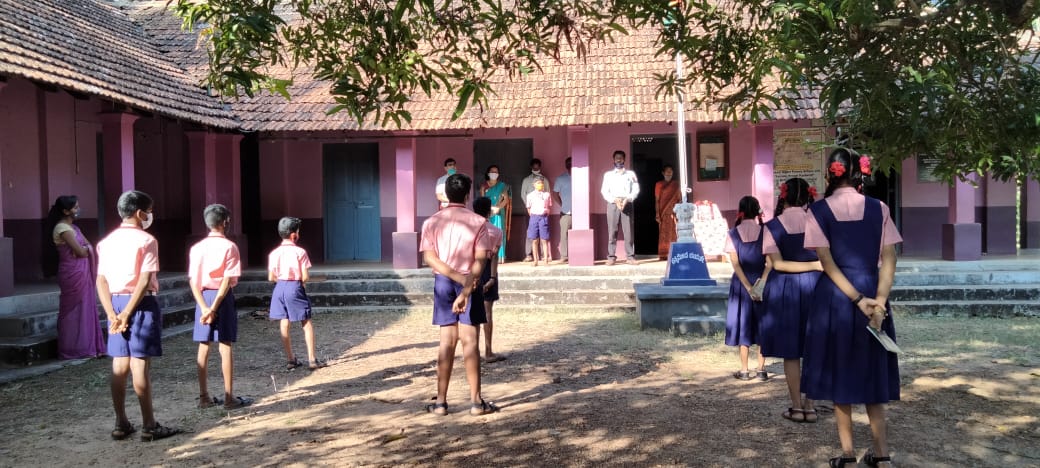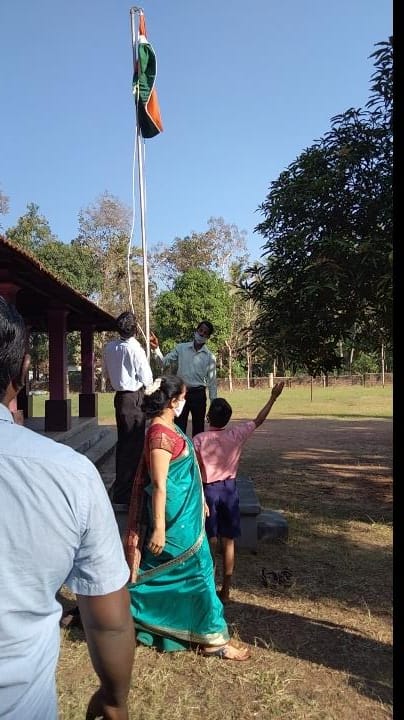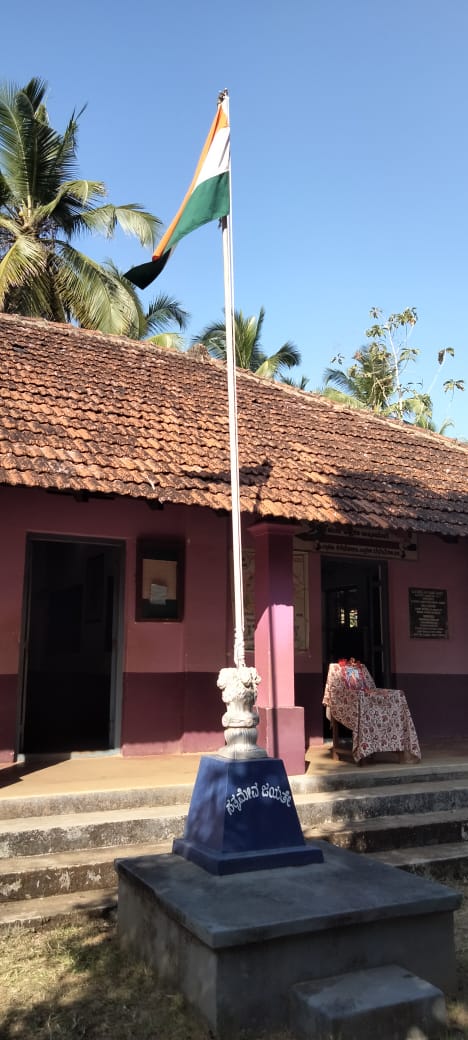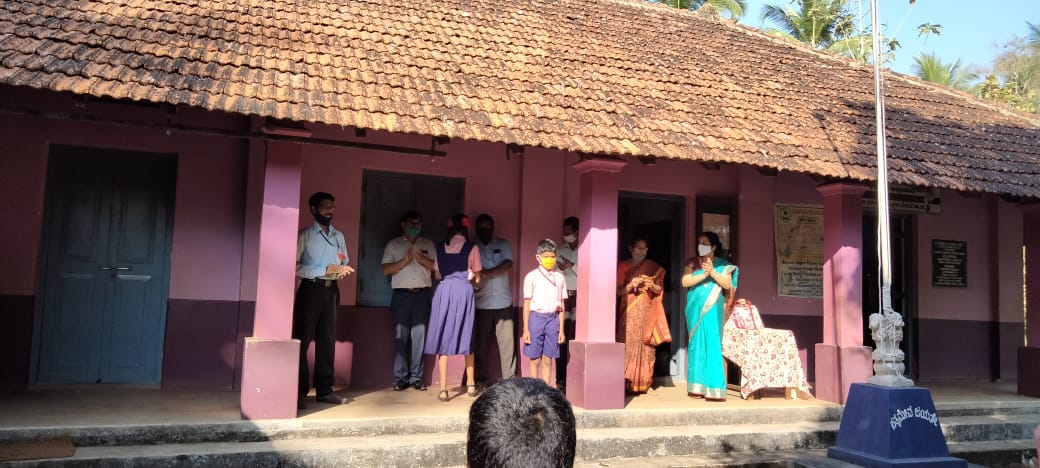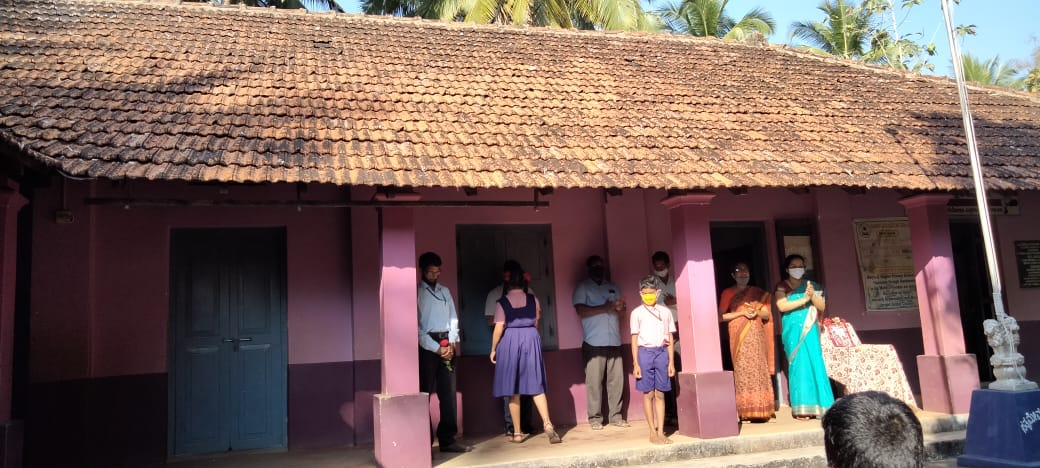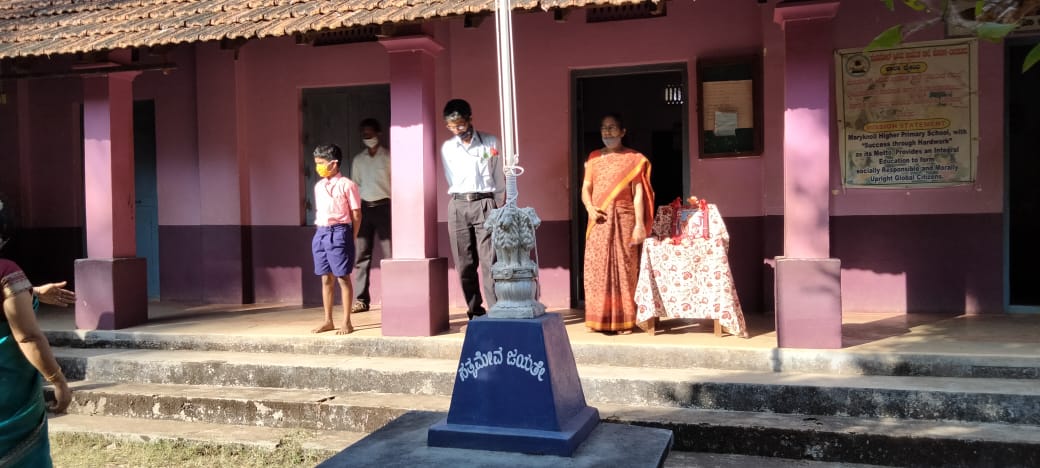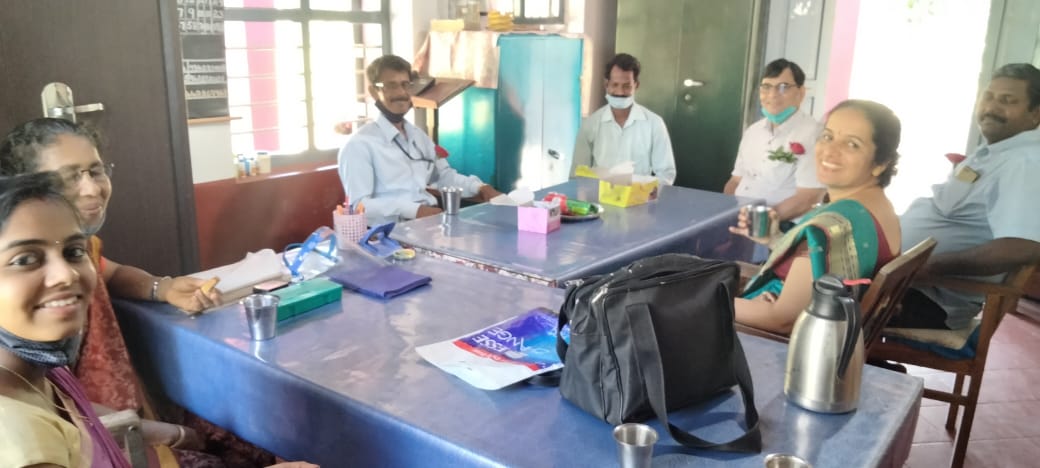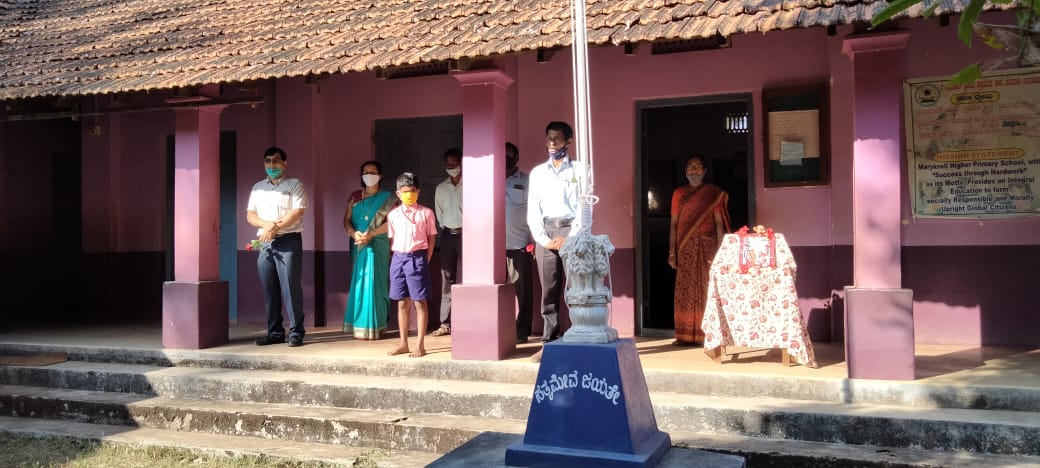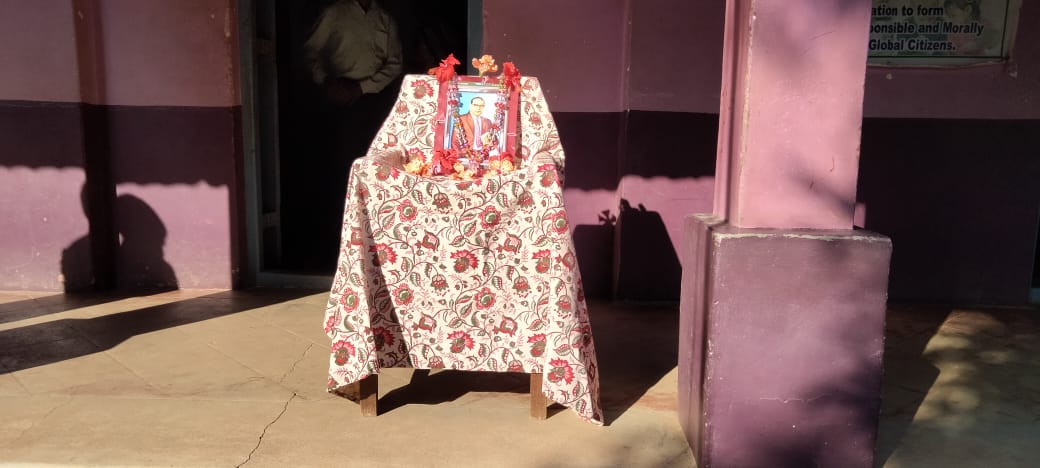 Report by Mrs Joyce Vandan DSa
Photographs arranged by: Laveena Olivera & Suresh.