New Culinary Haven, Manjushree Veg & Non-Veg Family Restaurant, Opens Its Doors in Barkur
News : Ganesh Shetty Bennekudru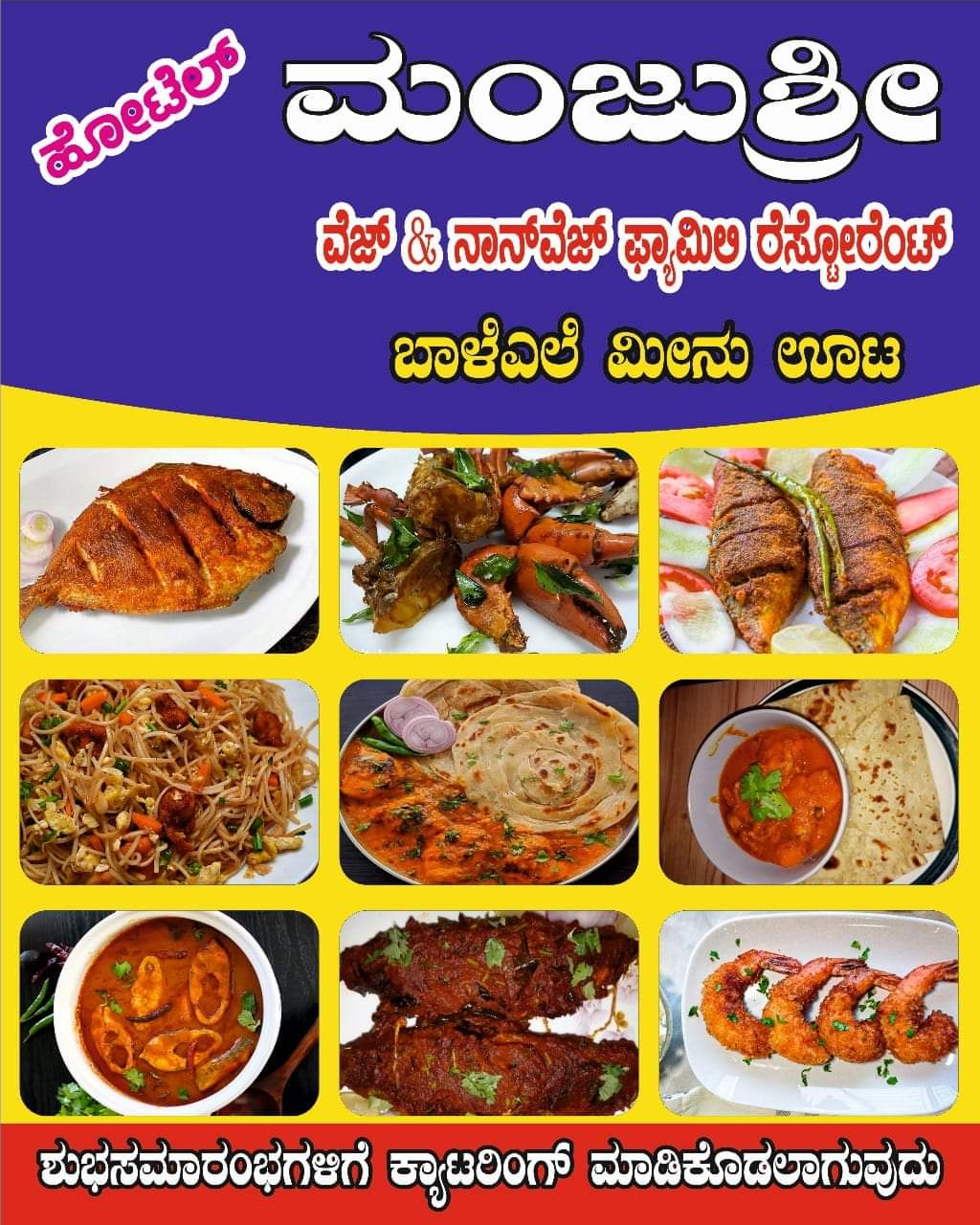 Barkur, September 21, 2023 - In a culinary twist that's been keeping the residents of Barkur on their toes, the small town recently witnessed the opening of not one, but two vegetarian restaurants back to back. However, it seems that variety is truly the spice of life in this charming coastal town, as today, just a week after the vegetarian offerings made their debut, Barkur welcomes a brand-new addition to its culinary scene, the Manjushree Veg & Non-Veg Family Restaurant.
This exciting establishment is the brainchild of Mr. Praveen Shetty, a seasoned veteran in the hotel industry, boasting an impressive two decades of experience in the bustling city of Bangalore. Notably, Mr. Shetty is the son of freedom fighter, Sanjeev Shetty, a detail that adds a unique touch of historical significance to this new venture.
Situated in the heart of Kasanadi Vaniijya Sankirna, near Kalchapra,  Manjushree Veg & Non-Veg Family Restaurant is poised to tantalize the taste buds of locals and visitors alike with a diverse and delectable menu. The star attractions include a wide array of seafood and chicken delicacies that promise to appease even the most discerning palates. However, what truly sets this restaurant apart is its commitment to preserving tradition, as it proudly serves up traditional Ragi Mudde, a beloved South Indian specialty made from finger millet dumplings.
Beyond the enticing menu, Manjushree Veg & Non-Veg Family Restaurant also offers catering services, making it an ideal choice for those looking to elevate special events with exquisite culinary offerings. From weddings to birthdays and corporate gatherings, this establishment is poised to become the go-to choice for catering needs in Barkur.
The opening of Manjushree Veg & Non-Veg Family Restaurant has sparked anticipation and excitement throughout the community. As the latest addition to the town's ever-evolving culinary landscape, the restaurant has already garnered considerable attention and support from eager patrons. The people of Barkur are coming together to extend their best wishes to Mr. Praveen Shetty and his team, hoping for nothing but success and prosperity in this exciting new endeavor.
In a town where culinary diversity is rapidly becoming the norm, Manjushree Veg & Non-Veg Family Restaurant is set to make its mark by offering a delectable fusion of flavors, a nod to tradition, and a warm invitation to all who seek to savor the tastes of Barkur.