SPA (Barkur) Mumbai donates a PC to Maryknoll School
St.Peter's Association (Barkur) Mumbai is one of the premium associations of Mangaloreans in Mumbai. Popularly known as SPA Mumbai, its been closely associated with native Barkur, and always responded to the needs of the Barkurians.  The passenger shelter built by SPA at the Barkur Railway Station platform is a real blseeing to the commuters specailly in rainy season.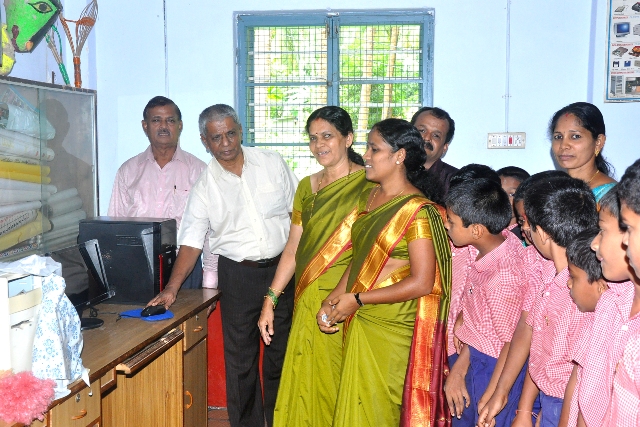 SPA is helping the needy students from Maryknoll Primary School Hosala from last couple of years by donating the books and uniforms and sponsoring English Language teachers. Their donation helped to build a much needed class room for Smt Rukmini Shedthi Memorial National Government First Grade College in the initial years of the institution.
Recently SPA donated a Personal Computer to Maryknoll Primary School for the educational purpose. President, Mr.Peter Furatdo and Vice President Mr.Vincent Fernandes were present on the occassion. The association is celebrating its Silver Jubilee this year.