SPA Mumbai to organise screening of Osmitay Movie
-P. Archibald Furtado
SPA Mumbai to organise screening of Osmitay Movie, in 'Malhaar Theatre in Thane' on Sunday, 26th Nov. 23.
St Peter's Association Barkur – Mumbai feel very proud to announce that, on Sunday, 26th November, 2023, it will organise a very special show of the recent blockbuster Konkani Movie Osmitay, at 9.30 AM, in the famed Malhaar Theatre, Gokhale Road, Naupada, Thane West.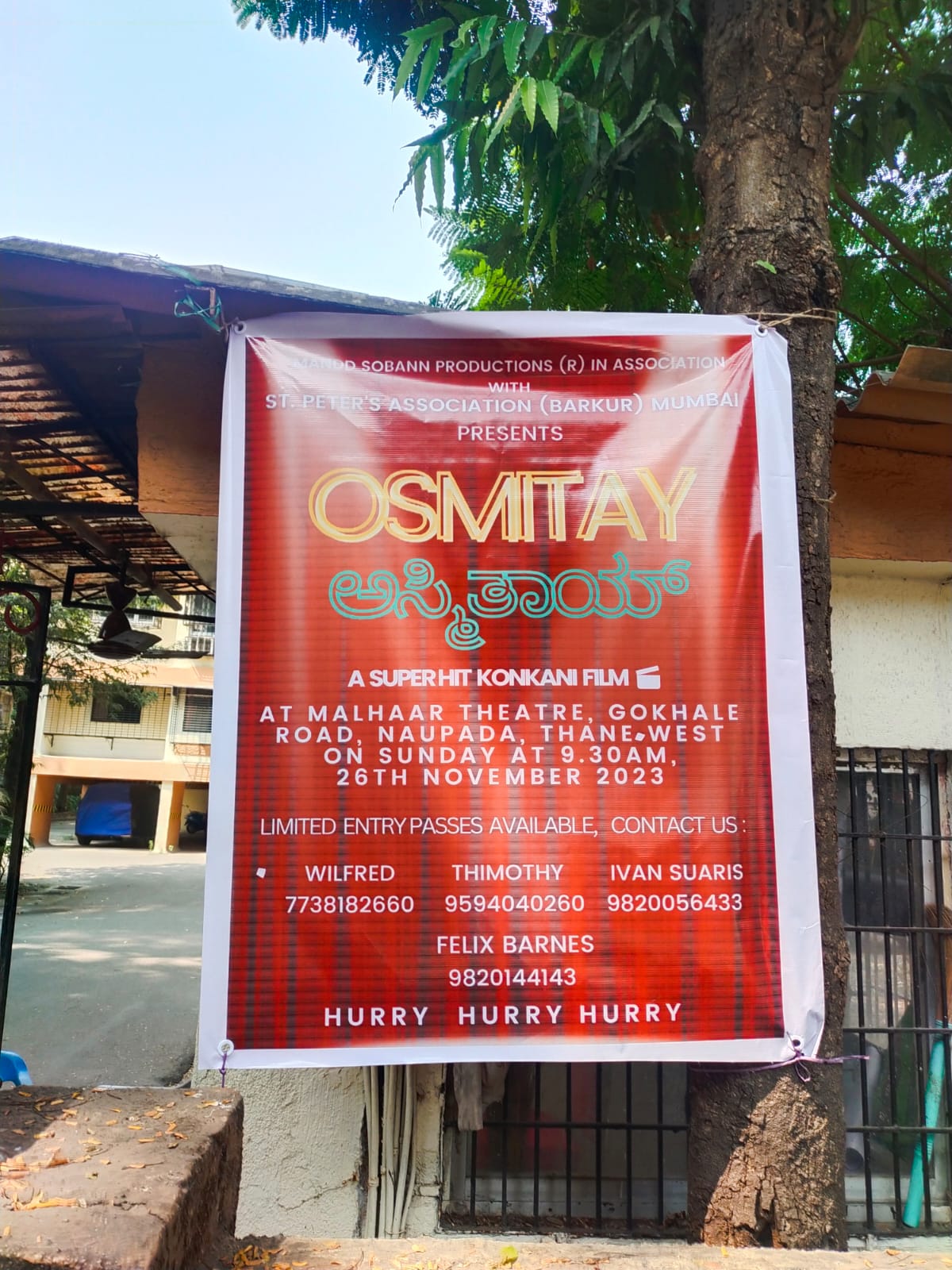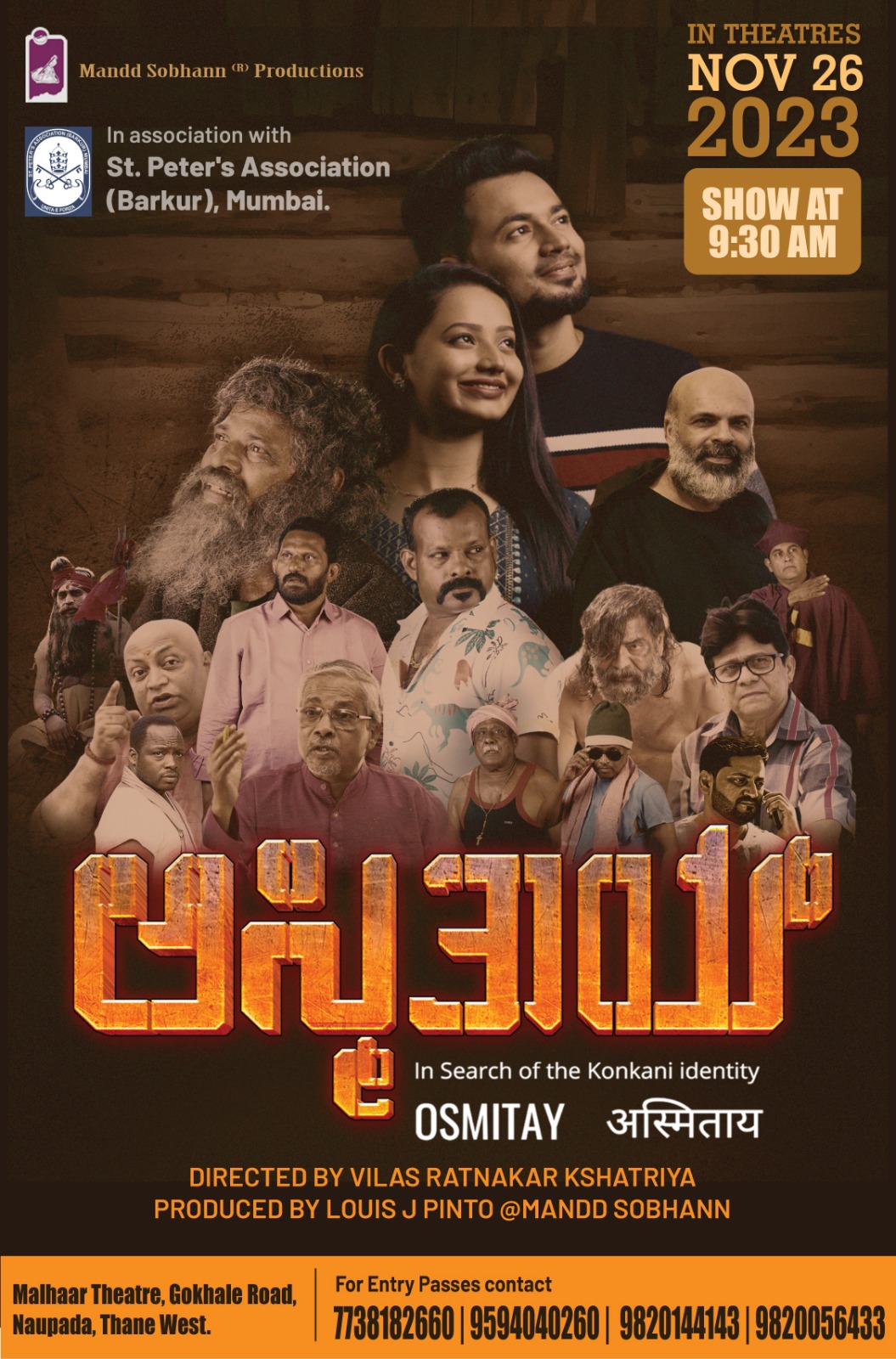 Arrangements are in place to sell the limited Entry Passes, on the basis of first come first served basis. With this notice, all our friends and well-wishers are requested to book their tickets well in advance so that no chance for disappointment at the last hour.
You can contact any of the Office bearers or Members, especially the below mentioned on their respective numbers, at the earliest.
Wilfred Sequeira: 77381 82660
N. Timothy DSouza: 95940 40260
Ivan Suares: 98200 56433
Felix Barnes; 98201 44143
Eric L Carvalho: 98200 48953
At the outset, 'Osmitay' is a pure family entertainer produced by Team Mandd Sobhann, Mangalore will give a feel of 'paisa vasool' to the spectators who already viewed it. In spite of criticism and concerns expressed from some quarters, it's truly praise worthy efforts by directors and cast.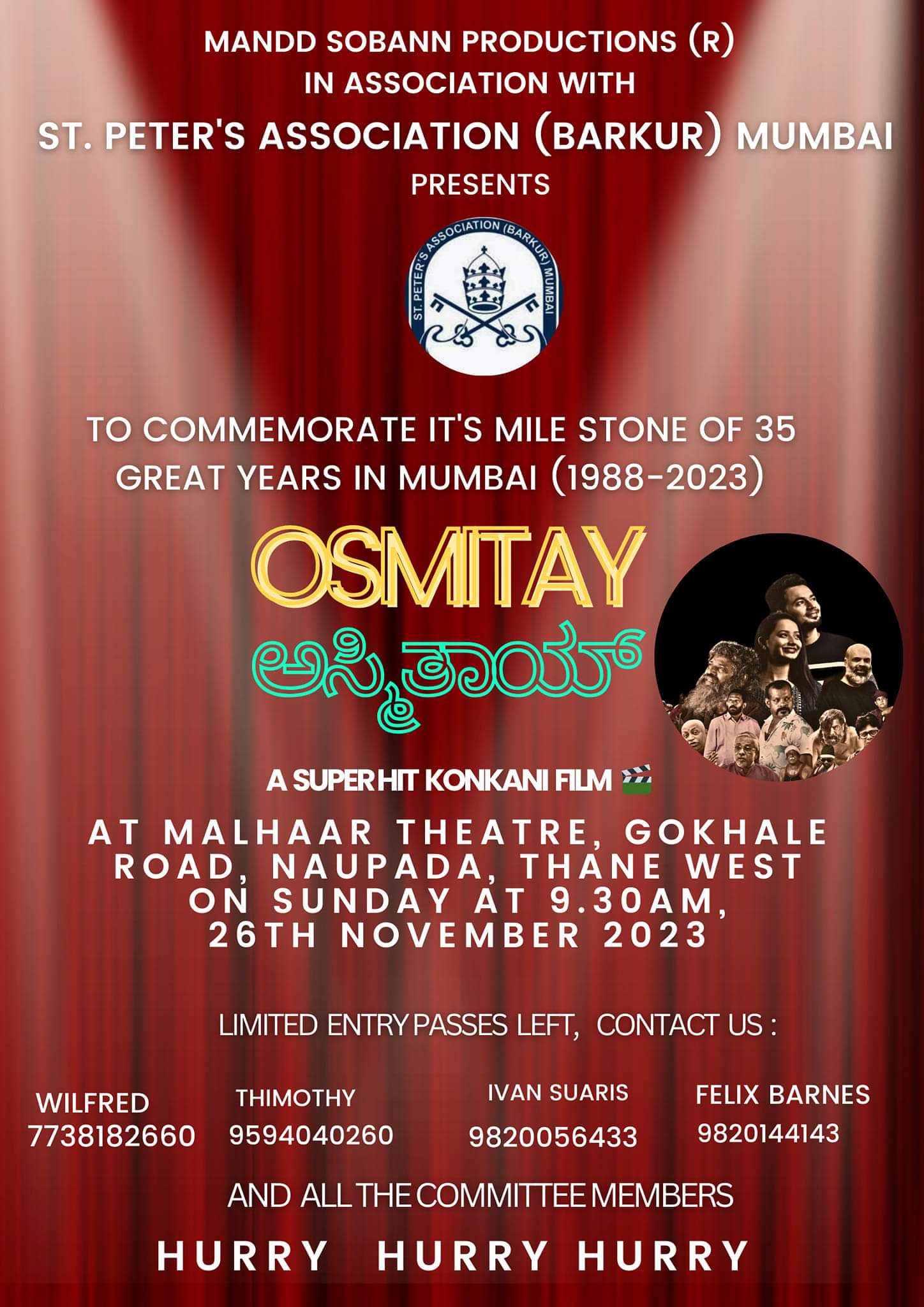 SPA Barkur – Mumbai, always stood in support of language Konkani and its rich and vibrant culture in Mumbai, since its inception in April, 1988, and even earlier in 1985 – 87, under the banner SPCYA. It's worth a note over here that the world reeled under the pandemic Covid, however SPA, organised two special virtual musical events Kantar Fiesta 2021 and 2022, to provide live entertainments, well received by Konkani Community across the globe.
This year SPA crossing a mile stone, post Silver Jubilee Decennial celebrations, i.e. 35 great years, Osmitay is a an opportunity to prove SPA's identity, relevance and social concern.
President of SPA Mr Bonnie Sequeira and his team, announced that, "it will be a special Diwali Gift, of  a different kind to Barkurians in Mumbai  in particular and Konkani community in general, as in the past it was on these holidays, continuously every year some mega Cultural event was organised by us, and now Osmitay, to keep the tradition live…"
The team also requested people at native Barkur to spread the above information to their relatives and friends residing in Mumbai, so that they can utilise this occasion to meet them personally.
For and behalf of SPA – Barkur – Mumbai.
P. Archibald Furtado.