Swasthik Upadhyaya bags first place in MD exam
-Anand Kumar Barkur:
Dr. Swasthik Upadhyaya, Kooradi, Son of Vagdevi and Manjunath Upadhyaya, and Grandson of Vasudeva Kalkoora, bagged the first place in the final year of MD from Rajiv Gandhi Health and Science University.  He completed his MD course at Jagadguru Medical College Davanagere.  
He completed his MBBS at KMC Manipal and it may be recalled here that he bagged the Gold Medal in MBBS too.  His father Manjunath Upadhyaya is the Manager at Syndicate Bank.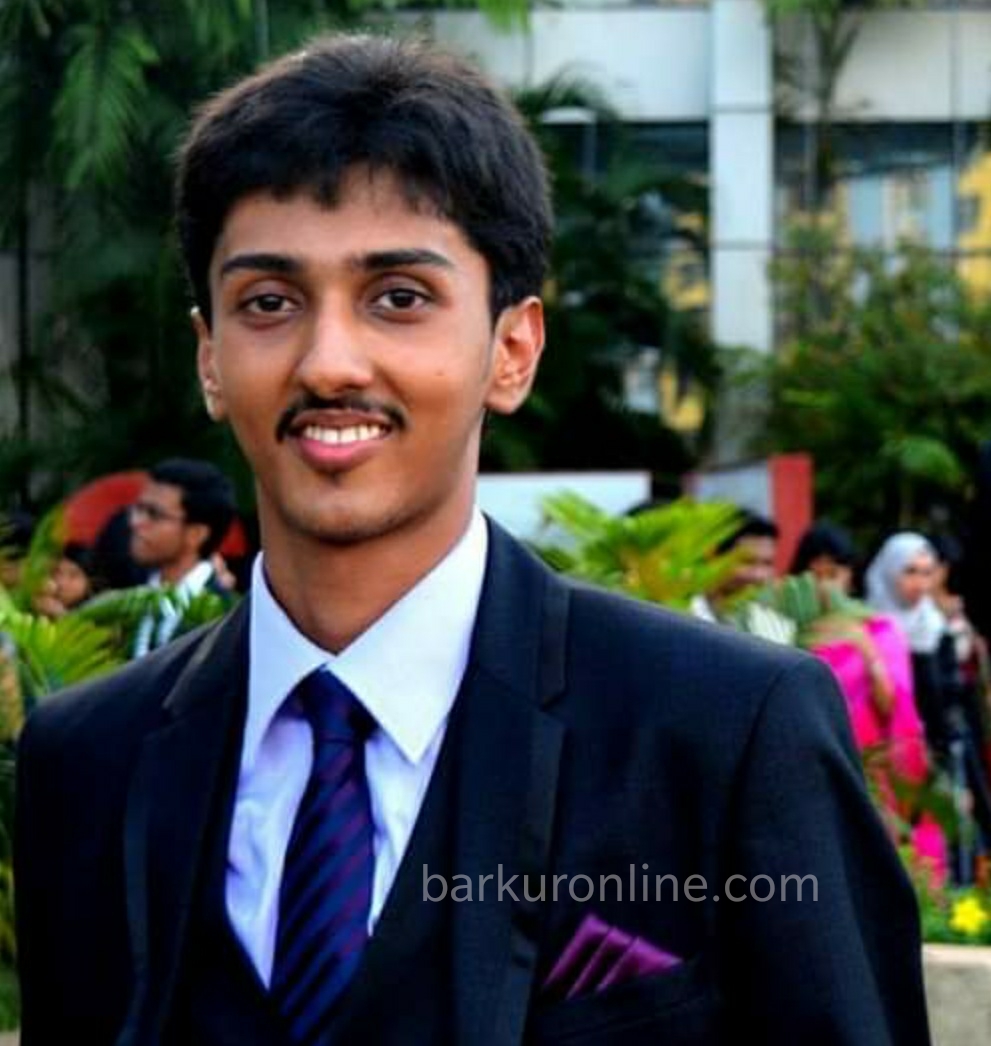 ಇತ್ತೀಚೆಗೆ ನಡೆದ ರಾಜೀವ ಗಾಂಧಿ ಆರೋಗ್ಯ ಮತ್ತು ವಿಜ್ಞಾನ ವಿಶ್ವವಿದ್ಯಾಲಯದ ಕೊನೆಯ ವರ್ಷದ MD ಪರೀಕ್ಷೆಯಲ್ಲಿ ವಿಶ್ವವಿದ್ಯಾಲಯಕ್ಕೇ ಪ್ರಥಮಸ್ಥಾನ ಗಳಿಸಿರುವ ಸ್ವಸ್ತಿಕ್ ಉಪಾಧ್ಯಾಯ ಅವರು  ಸಿಂಡಿಕೇಟ್ ಬ್ಯಾಂಕ್ ನ ನಿವೃತ್ತ ಪ್ರಬಂಧಕ Sri Manjunath Upadhya ಮತ್ತು BSNLನ ನಿವೃತ್ತ ಅಧಿಕಾರಿ ಶ್ರೀಮತಿ ವಾಗ್ದೇವಿ ಕೂರಾಡಿ ಅವರ ಸುಪುತ್ರ, ಇವರು MD ವಿದ್ಯಾಭ್ಯಾಸ ಪೂರೈಸಿದ್ದು ದಾವಣಗೆರೆಯ Jagadguru Medical College ನಲ್ಲಿ. ಈ ಹಿಂದೆ Manipal University ಯಲ್ಲಿ MBBS ಓದಿದ್ದು, ಆಗಲೂ Universityಗೆ First Place ಪಡೆದಿದ್ದು, Gold Medal ವಿಜೇತರಾಗಿದ್ದಾರೆ.