Ondu Shikariya Kathe, Kannada Movie with Music and Sound Effects by Sean Gonsalves.
Ondu Shikariya Kathe, Kannada Movie 
Ondu Shikariya Kathe, a full length movie directed by Sachin Kumar Shetty is scheduled to be released is launching, Sean Gonsalves Barkur and his friend Sanath Balkur as it's Music Directors and Sound Effects Engineers. 
Here we are proud to present the official teaser of the movie.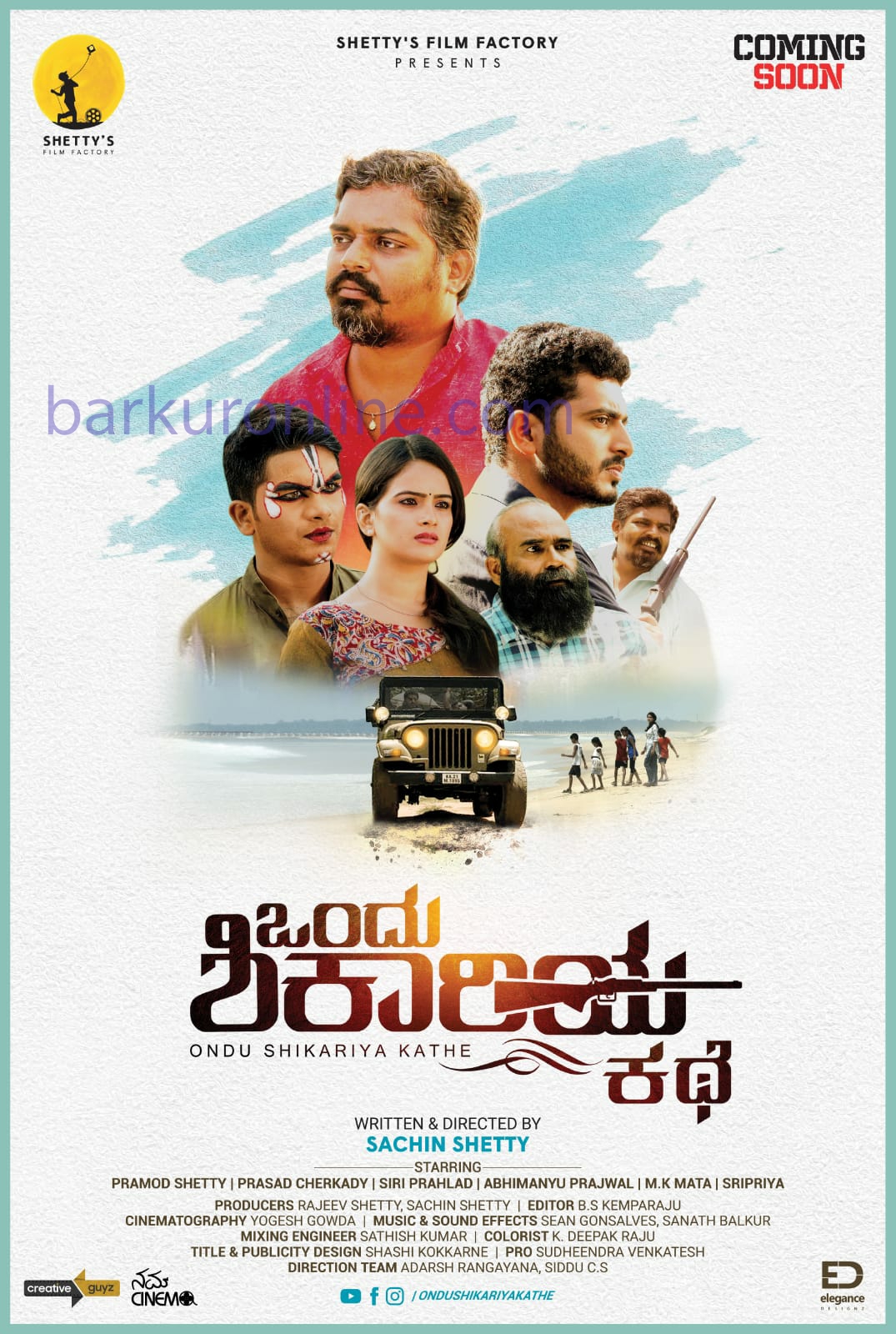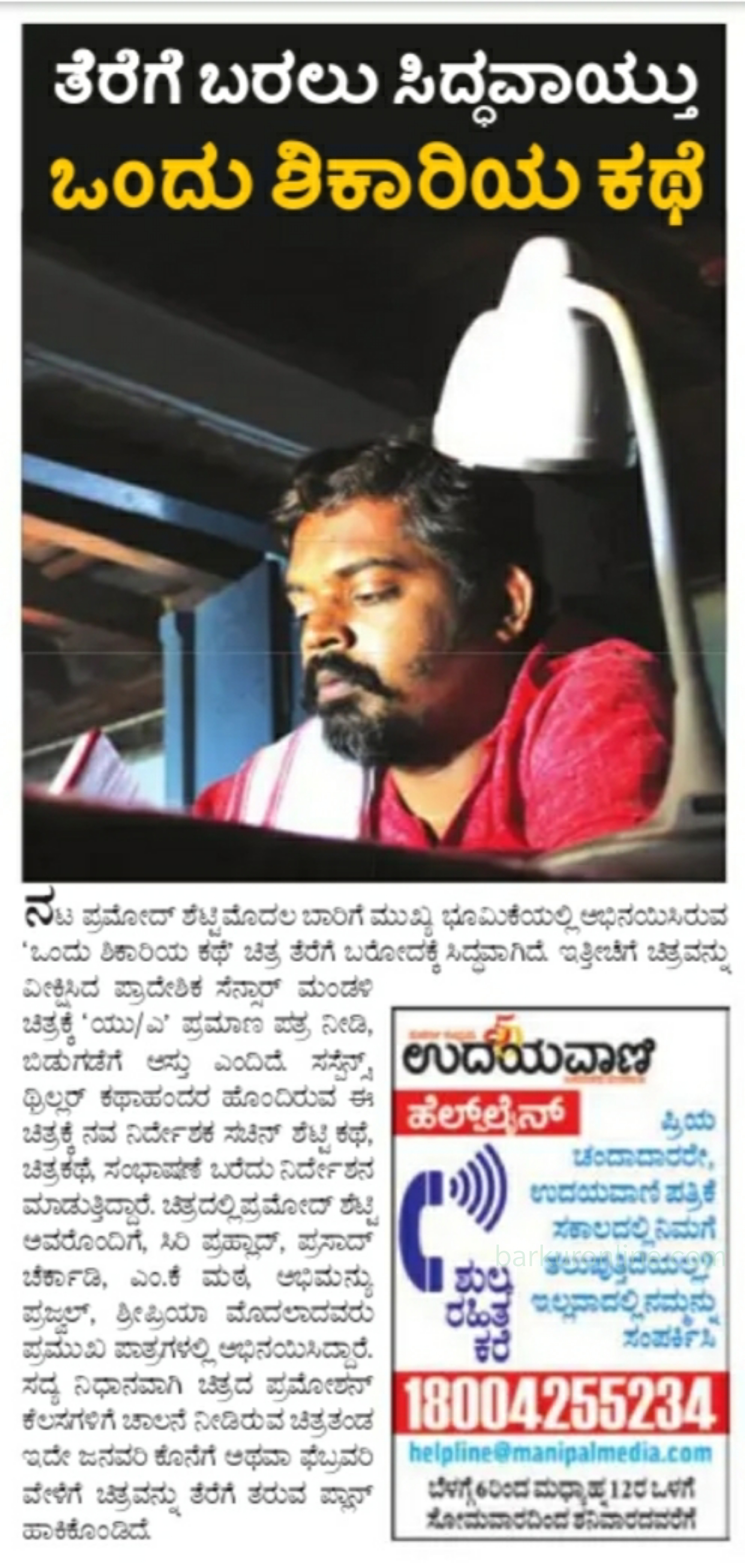 Presenting the Official Teaser of 'Ondu Shikariya Kathe' Film Name : #OnduShikariyaKathe Cast : #PramodShetty, Prasad Cherkady, Siri Prahlad, Abhimanyu Prajwal, M.K Mata, Sripriya Story, Screenplay, Dialogues, Direction : #SachinKumarShetty Producer : Rajeev Shetty, Sachin Kumar Shetty Banner : Shetty's Film Factory Editor : B.S Kemparaju DOP : Yogesh Gowda 
Music Directors & Sound Effects : Sean Gonsalves, Sanath Balkur Mixing Engineer : Sathish Kumar Colorist : K. Deepak Raju Title and Publicity Design : Shashi Kokkarne Dubbing Engineer : Mahendran Subtitle : Suresh CG : Nithin PRO : Sudheendra Venkatesh Makeup : Sangamesh Patil, Ranjith Art : Prakash Agumbe, Harish Direction Team : Adarsh Rangayana, Siddu C.S Music Team (Guitar and Bass) : Brain Keating, Akshay d'silva, Sagar Acharya, Adesh Vinod, Vinay Krishna Palagummi Singers : Ashish Pai, Melrick Dsouza Yakshagana Music : Dinesh Shetty, Chethan Achar, Shankar Drone Camera : Girish Gowda Camera Assistants : Shambhulinga S, Srinivas Gowda Editing Assistants : Vasanth, Jay Kumar Teaser and Trailer Cut : Sachin Kumar Shetty Teaser & 
Trailer music, mixing, mastering : Sean Gonsalves, Sanath Balkur 
Social Media Partner : Creative Guyz, Nam Cinema Music on : Dbeats http://bit.ly/DBeatsMusicWorld Team Ondu Shikariya Kathe : http://www.facebook.com/Ondushikariya... http://instagram.com/ondu_shikariya_k... http://www.facebook.com/shettyfilmfac... © 2020 D Beats Subscribe: YouTube - https://www.youtube.com/user/dbeatsmu... Like us: Facebook: https://www.facebook.com/pages/D-Beat... Follow us: Twitter: https://twitter.com/Dbeatsmusik G+: https://plus.google.com/u/0/b/1036124...