FOURS WEEKS OF ADVENT & THE JOY OF CHRISTMAS.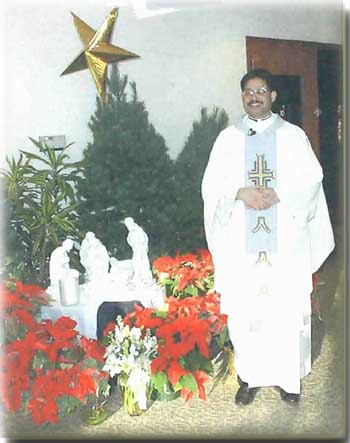 Year after year, during the wintry month of December, we joyfully celebrate the great feast of the birth of our Lord Jesus Christ. This feast brings much happiness to all of us. Parishes around the world, in order to celebrate Christmas in a meaningful way, prepare thoroughly for this important event during the four weeks of Advent
Among the customs of Advent, the Advent wreath is probably the most important. Lighting the Advent candles each day, with a prayer, can serve to prepare your household for Christmas. For children an Advent calendar, marking off the days before Christmas, can be an aid in living out this holy season.
In India hanging the Christmas Star is another important custom for families. Hanging a star in front of the house or near the manger scene is a beautiful tradition practiced by families for many years. When I was a little boy we used to make our stars out of bamboo sticks and then we covered the sticks with colored papers.
Our Christmas Stars now can be purchased and every year I bring some back to my parish in the US to add to the church decorations. I have also given stars to my parishioners. In the picture above you can see how the children in the parish love their Christmas Star.
Today Advent and Christmas customs are celebrated everywhere. These symbols and traditions of the season bring people and families closer together and connect us with our ancient faith. They also respond to our modern needs as well. The Advent and Christmas seasons support the many precious realities of everyday life such as; the unborn, children, family life and the earth itself. During these special days we need to keep in mind the true meaning of this holy season.
In a world where nature and our environment are threatened, let us make our Christmas tree and manger scene a reminder of the beauty and sacredness of nature. How closely Jesus bound himself to the animals of the field as well as to the earth and open sky! Remembering the poor shepherds and the circumstances of Christís birth, marked by poverty, let them serve as reminders to us of the forgotten poor of the world.
Let the Holy Family teach us the dignity and importance of children and family life that is so neglected in todayís society. The Christmas seasonís rich traditions come from people throughout the world. May these precious days remind us of our oneness as children of God.
FR. TONY ANDRADE