Man dead, woman critical after car plunges into Chowlikere pond
Pics: Sydney Lewis, Barkur
Jun 21: In a tragic incident, a man died and a woman sustained injuries after their car veered off the road and plunged into a pond at Chowlikere in Barkur here on Sunday June 21.
The deceased has been identified as Santhosh Shetty. The woman, identified as Shweta, was an employee at his workplace, it is said. The car, a white Creta, belonged Santhosh Shetty.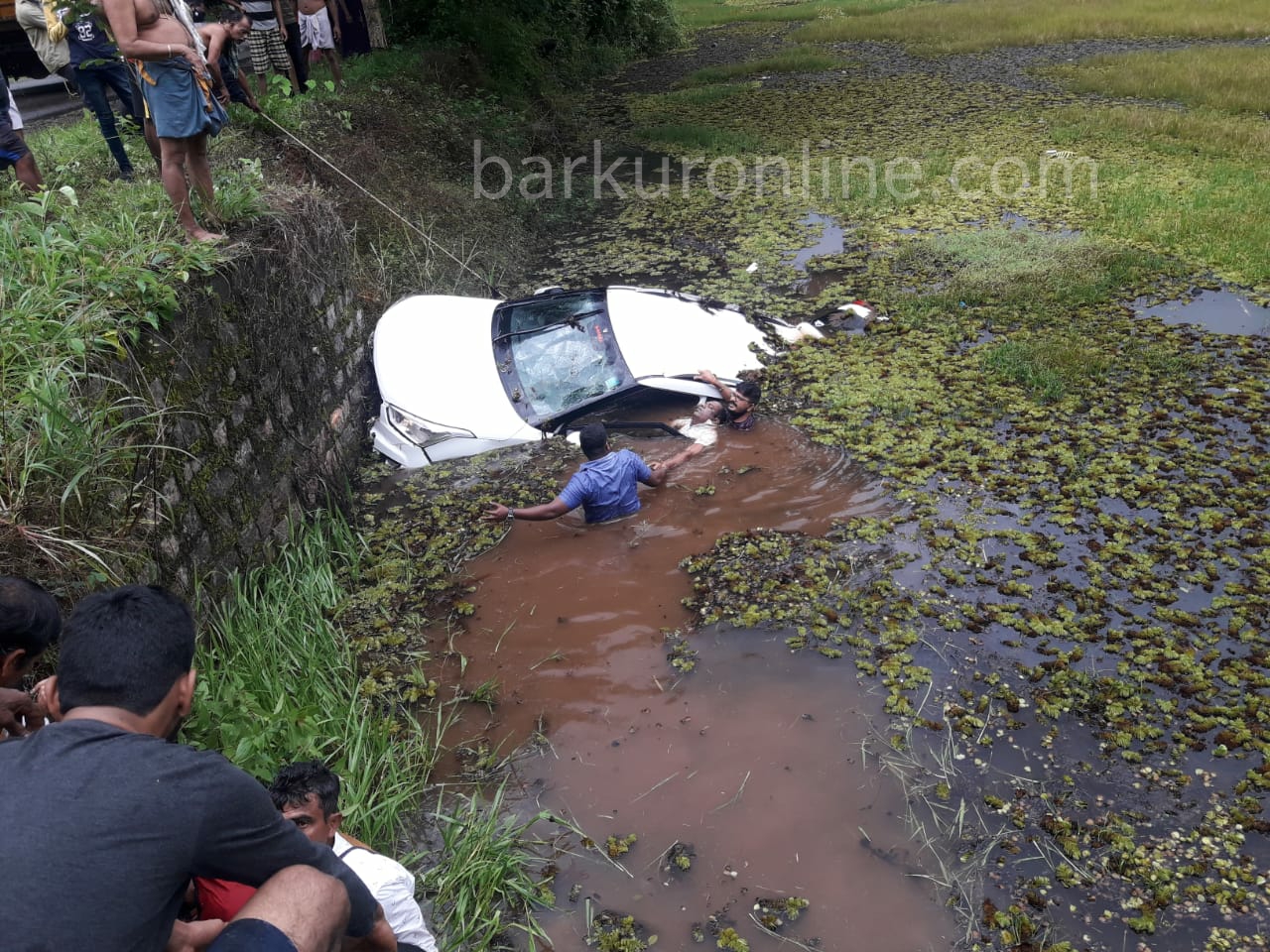 Initially police sources had said that the woman had passed away while the man had suffered injuries. However, police have now confirmed that the woman sustained injuries while Santhosh Shetty died.
Unconfirmed sources said that the car suffered a tyre burst and veered off the road, falling straight into the pond. The pond has no safety barriers or walls. There is also a steep turn near the pond.
The locals rushed to rescue the car occupants and after some efforts with the help of the police, the car was brought up. It is learnt that the car overturned while falling into the pond, and only the wheels were visible on the surface, which made rescue efforts difficult. The car occupants were rushed to hospital.
Shweta has been shifted to Manipal hospital, and her condition is said to be critical.
Brahmavar police have registered a case.