Anand Kumar Barkur, felicitated for selfless service
Anand Kumar Barkur of Team barkuronline.com was facilitated by the Administrative Committee of Hoskeri Shri Maha Ganapathi Temple for his silent, dedicated service for Barkur,  through his Photographs and Videos of the events in Social Media,  during the ongoing Sankashtahara Chathurthi festivities.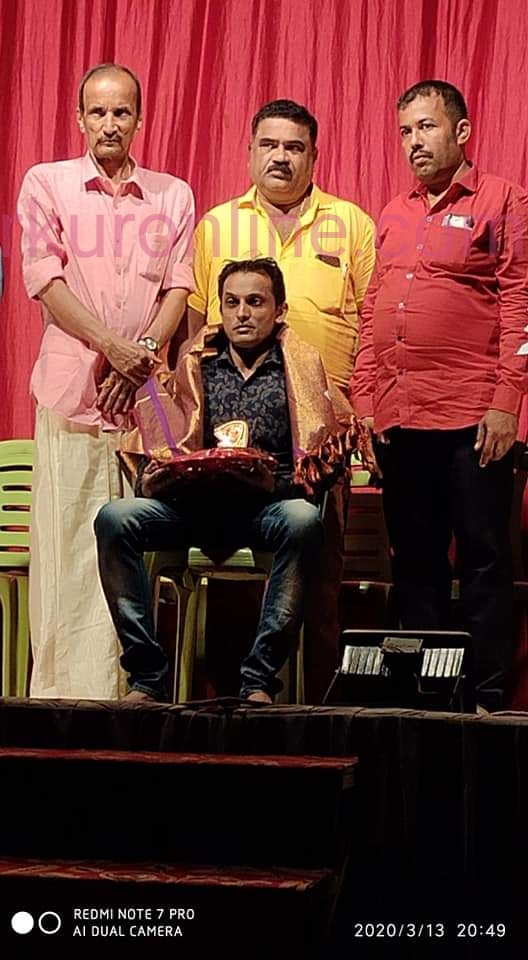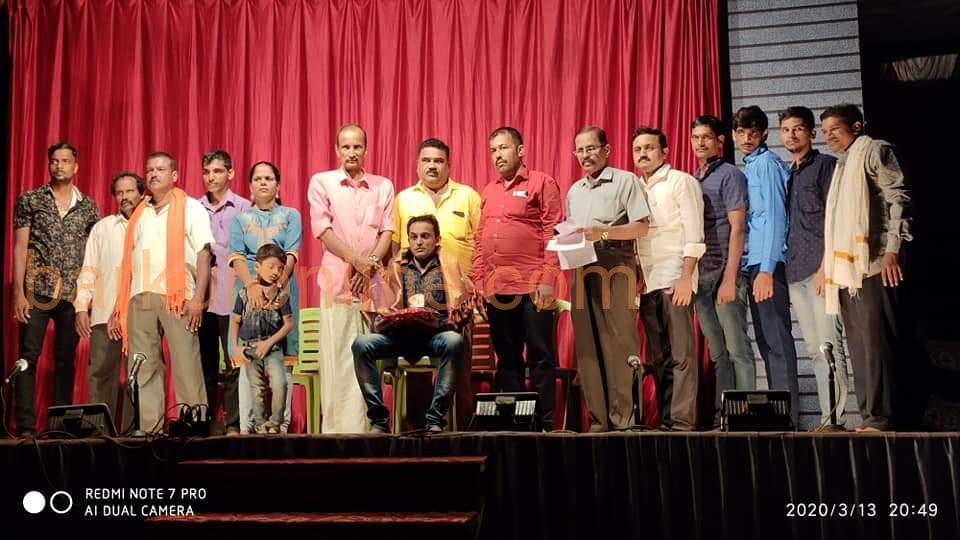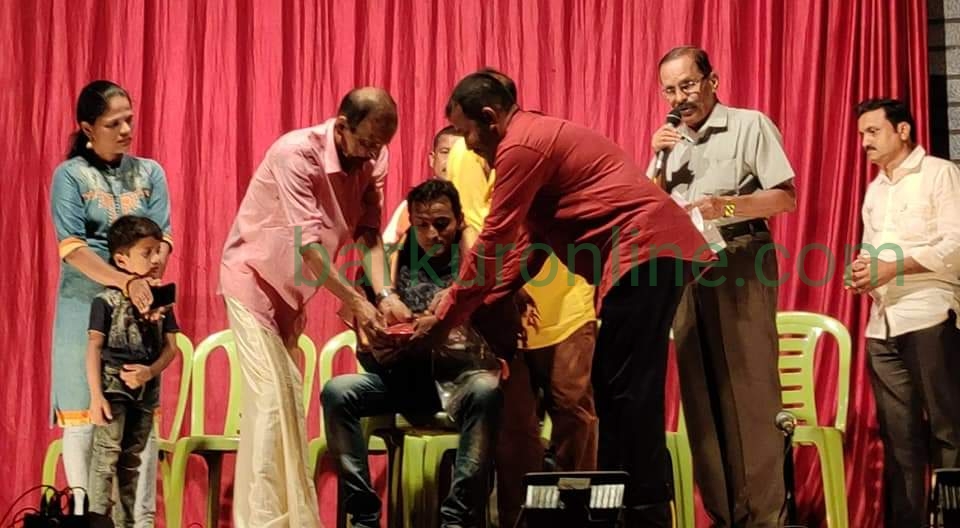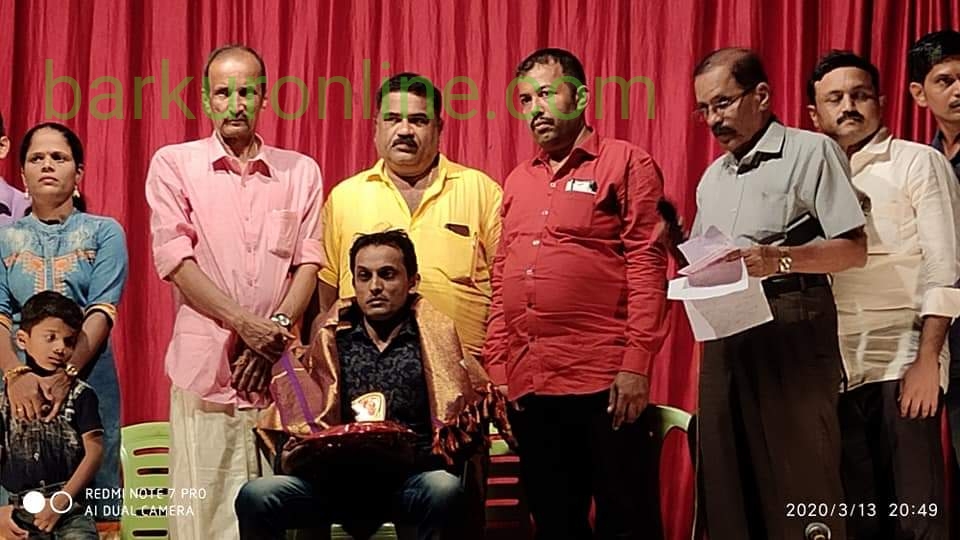 Anand Kumar covers all most all major and minor cultural,  sports and religious  events of Barkur without any discrimination and publishes them on Facebook,  Whatsapp and other social media from few years now. He is been a major contributor of the content for barkuronline.com from last year and a team member. 
He is the Admin of Nammuru Barkuru Facebook group which is having more than 5000 members.
We at barkuronline.com congratulate our fellow member for this recognition and falicitation and wish him more accolades in the days to come. 
ಬಾರ್ಕೂರಿನ ಪ್ರಚಾರಕ,ಯಾವುದೇ ಪ್ರತಿಫಲಾಕ್ಷೆ ಬಯಸದೇ ಸದ್ದಿಲ್ಲದೇ ತನ್ನ ಕೆಲಸ ಮಾಡುತ್ತಾ ಯಾವುದೇ ಸಮಾರಂಭ ಇರಲಿ (ರಾಜಕೀಯ ಹೊರೆತುಪಡಿಸಿ) ಧಾರ್ಮಿಕವಿರಲಿ ಸಾಂಸ್ಕೃತಿಕವಿರಲಿ ಆಟೋಟವಿರಲಿ ಅಲ್ಲಿನ ಎಲ್ಲಾ ವಿಷಯಗಳನ್ನು ಯಾವುದೇ ಭೇದ ಬಾವವಿಲ್ಲದೆ  ವೀಡಿಯೋ ಪೋಟೋಗಳ ಮೂಲಕ ಫೇಸ್‌ಬುಕ್‌ ನಲ್ಲಿ ಪ್ರಸ್ತುತಪಡಿಸುವ ನಮ್ಮೂರು ಬಾರ್ಕೂರಿನ ಆಡ್ಮಿನ್ ಆಗಿರುವ ಆನಂದ್ ಕುಮಾರ್ ಬಾರ್ಕೂರು ಅವರಿಗೆ ಇಂದು  ಹೊಸ್ಕರೆ  ಶ್ರೀ ಮಹಾಗಣಪತಿ ಸೇವಾ ಸಮಿತಿ ಬಾರ್ಕೂರಿನವರು ಅವರ ನಿಸ್ವಾರ್ಥ ಸೇವೆಯನ್ನು ಗುರುತಿಸಿ  ಸನ್ಮಾನಿಸಿದರು  ಅಭಿನಂದನೆಗಳು.