A Barkurian on his way to Sainthood, a step closer..
A Barkurian on his way to Sainthood, a step closer..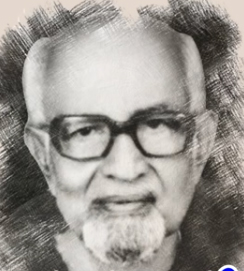 With immense happiness and gratitude's to Almighty Lord, this is to announce that the Barkurian born, Rev. Fr. Alfred Roche, OFM Cap. (03-01-1924 – 31-12-1996) popularly known as 'Amcho Padryab' has been declared by the authorities in Roman Catholic Church in Vatican Rome as 'The Servant of God', by their official declaration, which was also proclaimed by Rev. Fr. Alwyn Dais, The provincial Minister of the Karnataka Province.
It's a proud moment to the infant Diocese of Udupi, in general as Fr. Roche to be the first holy man to be raised to this distinct honor and the St. Peter's Parish of Barkur, and all of us Barkurians, in particular, to rejoice, as a simple, humble and devout Capuchin Priest, served in Farangipet, Brahmmvar, Kasarcod, Binaga etc.  now on his way to sainthood….
Prayers were granted, people are healed, family complications resolved and witnesses to authenticate these good things in common man's life and many more miracles taken place were reported through the intercession of this holy man from Almighty Lord.
We hope and pray saintly life of Fr. Alfred Roche, inspires many to be peacemakers of Jesus, our lord, may his great and noble soul intercede for all of us so that his labor of love as a shepherd bears abundance fruit in our faith community.
It may please be noted that in the Catholic Church, Servant of God designates an individual being investigated, both his life and works by the Church for possible canonization as saint. It is the first of the four steps in this process, followed by Venerable, upon a decree of heroism or martyrdom by the honored, next one Beatification with title Blessed and finally the canonization with the honor of Saint.