Bulbuls Flock inaugurated at MHPS
News and Pics  Joyce Vandan DSa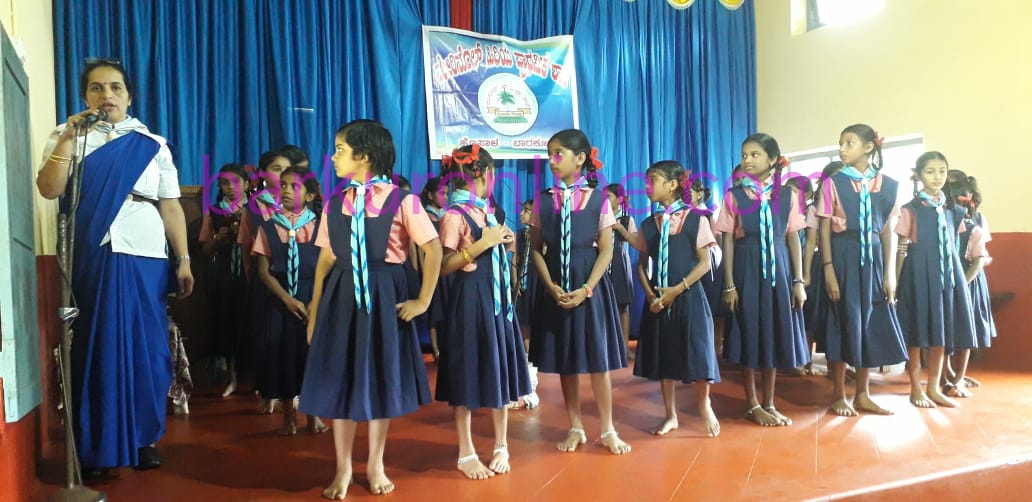 Bulbuls Flock consisting of 24,  inaugurated at Maryknoll Higher Primary School. Bulbuls Local Secretary , Mr. R.T.Bhat from SMS High School Brahmavar inaugurated the flock and spoke about the purpose of the same.
Cubs and Bulbuls is the first lap in the journey towards scouting and guiding . Character building is its aim. Instilling self – discipline and thoughtfulness for others, at a tender age, is the major focus, of the activities designed for this group. It prepares the boys and girls to take up bigger tasks in scouting and guiding and also helps in their mental and physical growth. Children learn to be independent and to live life in a disciplined manner. Students of std III – V can join this movement.  It was founded by Mr.Stephenson Smith Baden Powel.
Bulbuls have their own prayer song , a flag and are trained in outdoor activities with a motto "Do your best". Next level is 10-16 years age group, Scouts for Boys and Guides for girls and level next to it is Rovers for Boys and Rangers for girls of the age group of 16 to 20.
After the inauguration the new flock of MHPS under the guidance of  Flock Leader Joyce Vandan D'Sa participated in various outdoor activities. Flock leader also narrated the history of Bulbuls to the gathering.