Distribution of Food Kits to the Needy in Barkur Church.
The ongoing Lockdown situation in India has affected the livelihood of lot of people, particularly the poor in the villages. Barkur has not been an exception. Amidst the dismay, it is heartening to see many organisations and individuals in Barkur taking initiatives in reaching out to the needy by providing them with kits of household items. Similar initiative has been taken by St Peter Church, Barkur. A small distribution programme for Christians and non Christian citizens of Barkur was also held in church premises, today morning at 10:00 AM.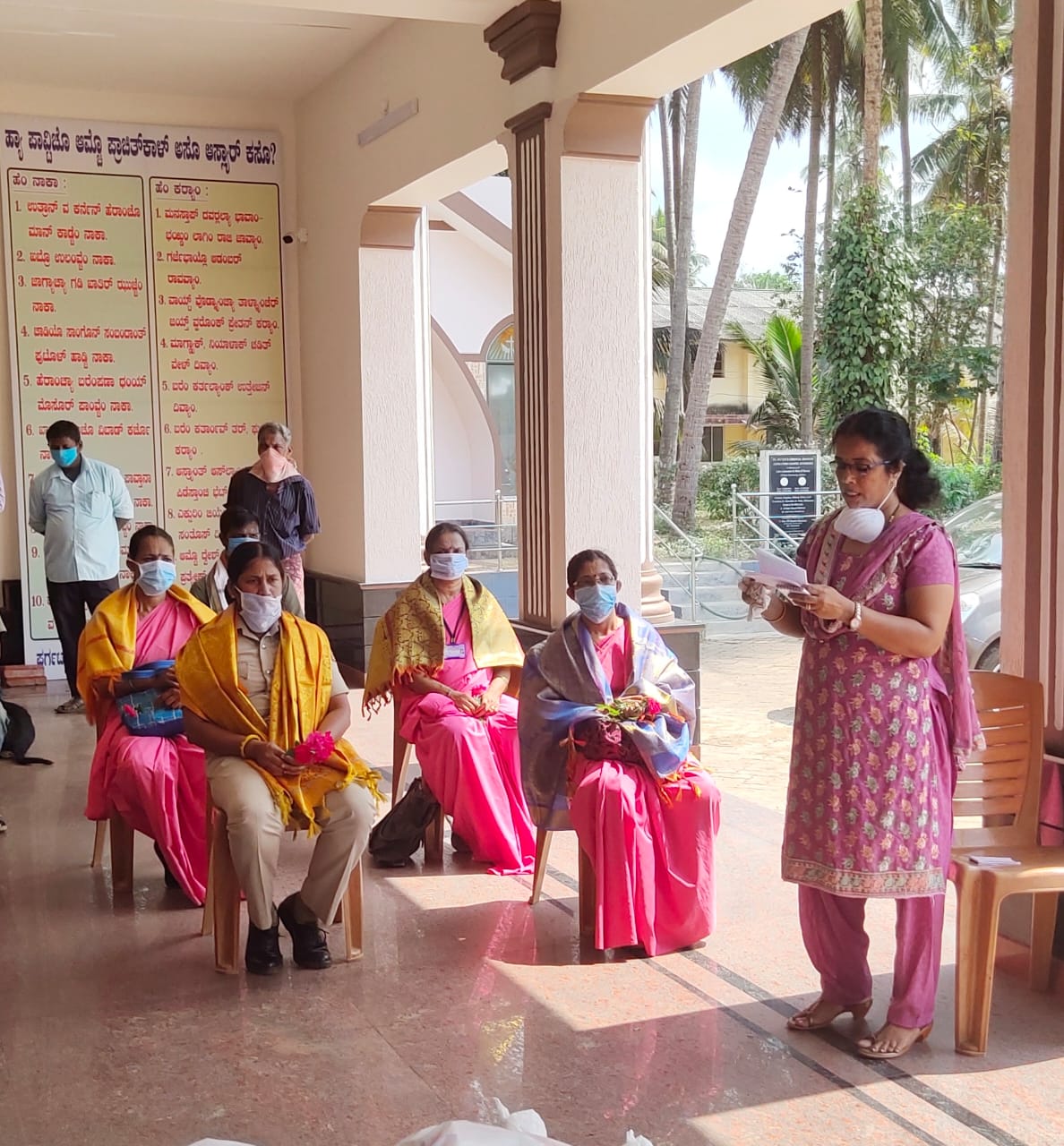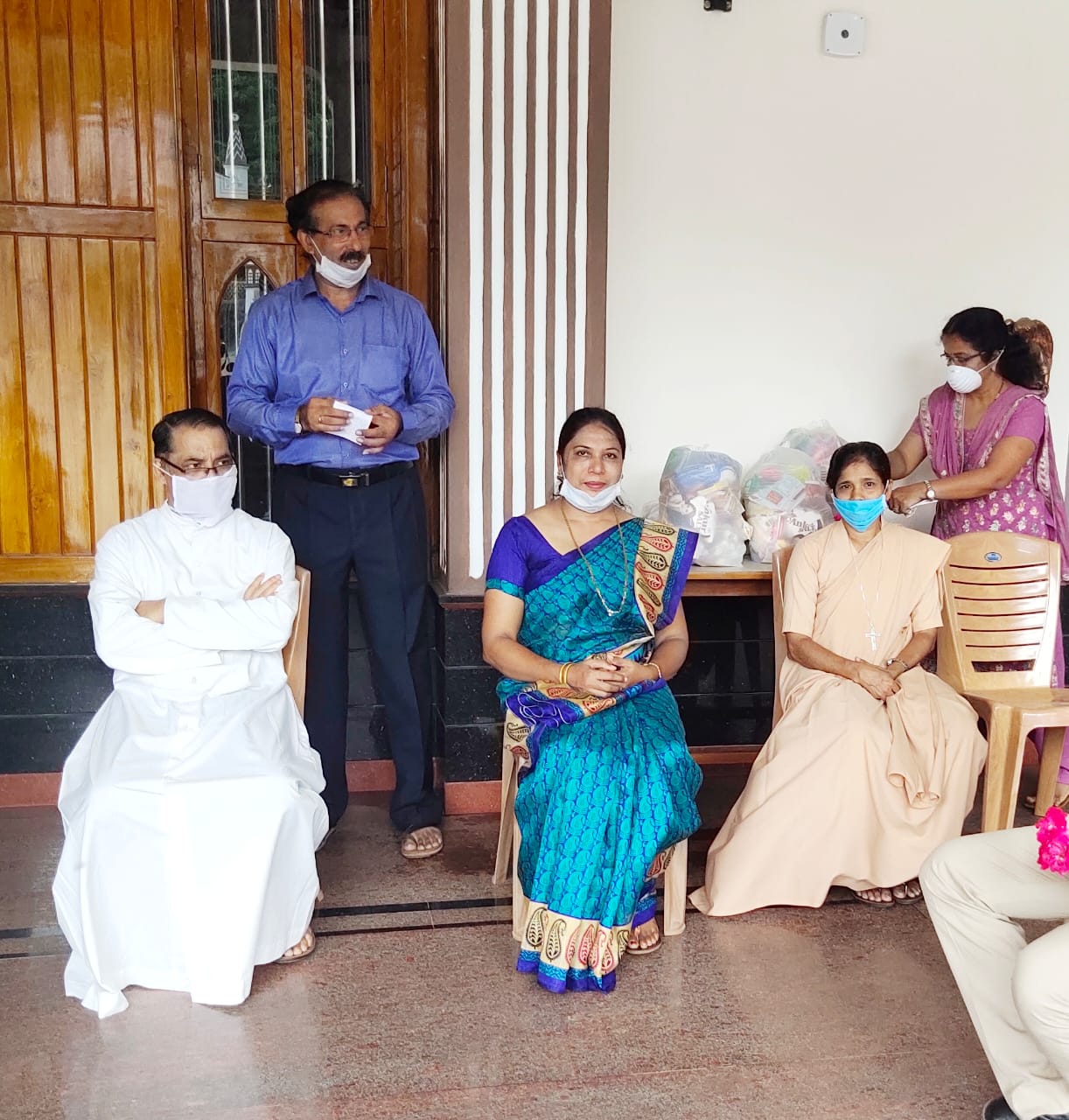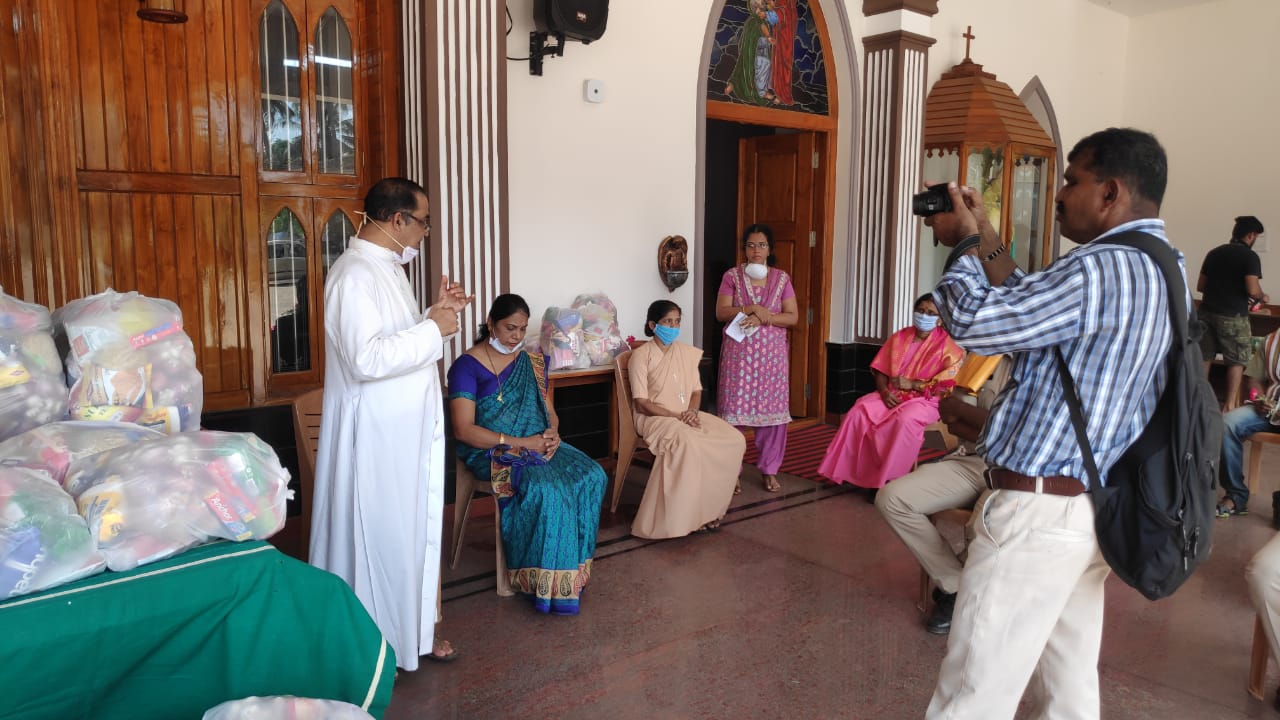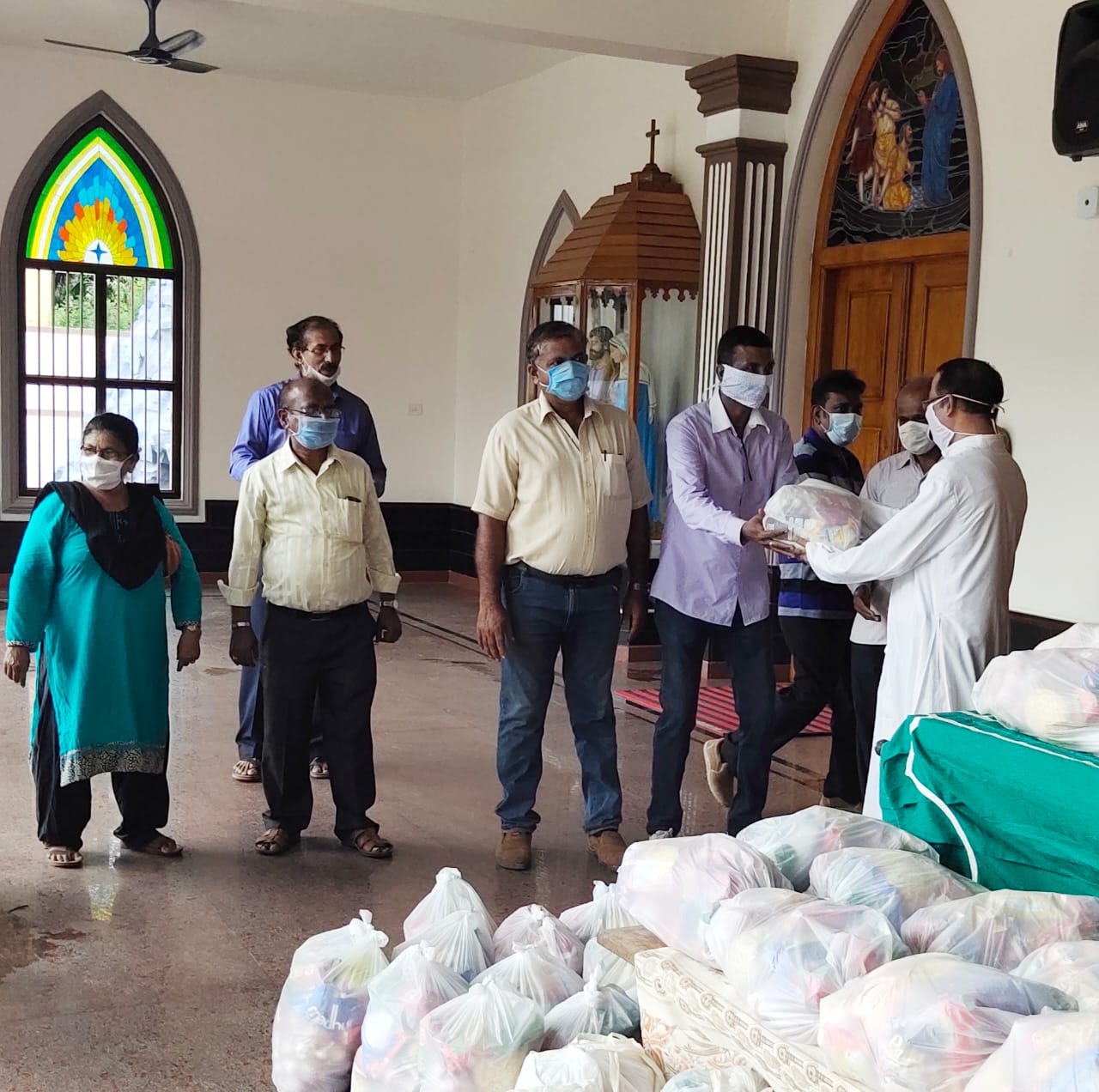 This opportunity was also utilised to felicitate some of the forefront service providers of our village, during these difficult times of pandemic. Two policemen who strive to maintain discipline and ensure people do not break lockdown restrictions, two of Asha Workers who take care of health related concerns and two linemen who ensured power supply is uninterrupted even in these risky times. These people are more exposed to the risks and they provide essential services to people, so they were felicitated with Shawl and Mementos.
This program was planned and successfully executed by 9 Ward Heads of the Parish, Catholic Sabha Barkur Unit under the leadership of Parish Priest Fr Philip Neri Aranha, by the support of generous donors. The Kits of Essential Items were symbolically handed over to the Ward Heads by the Parish Priest.
To comply with the norms of social distancing, the beneficiaries were not invited to the programme. The list of beneficiaries have already been prepared by the ward heads and distribution will be done accordingly. More than 150 families were supported by this initiative.
President of Barkur Gram Panchayath Mrs Shaila Dsouza and Sister Superior of the Convent Sr Jesmitha Crasta were the guests for the programme. Vice President of Parish Council Mr Herald Dsouza, Secretary Mrs Vivet Lewis and Convener 18 Commission Mr Eric Soans were present during the occasion.