New Cricket Pitch of Santhegudde Cricketers inaugurated at Barkur
When it comes to Cricket, Santhegudde Cricketers is a familiar name of all Cricket lovers of Barkur. One of the pioneering Cricket Teams of Barkur, Santhegudde Cricketers have seen lots of ups and downs over its long life time and has produced the finest Cricket Players of Barkur and won in  many Taluk, District and State level tournaments. 
The players and management committee of the present Santhegudde Cricketers created a new pitch for the team and public and the same was inaugurated recently.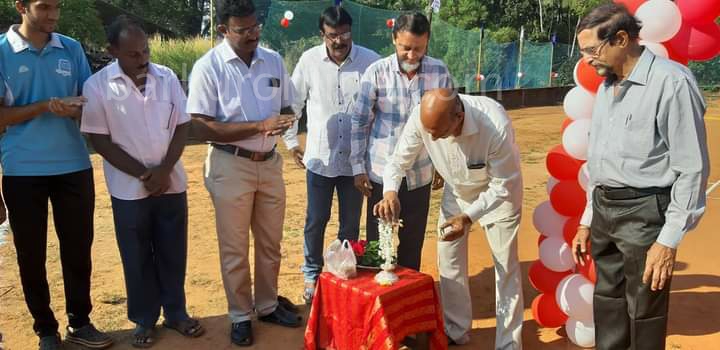 Rajyothsava Awardee, Entrepreneur B. Shantharam Shetty inaugurated the new pitch along with Devdas Hoskere, B.Ramachandra Kamath, Barkur, Sathish S. Amin, Shoukath Ali, Barkur, and Shambhu Amin.
Players, Team members and Cricket lovers from Barkur were present at the occasion.