Shri Pattabhi Ramachandra Temple to Celebrate 52nd Ganeshothsava
News : Ashwin Kamath, Barkur
Barkur/25/08/2019
The longest and consistent celebration of  Shri Ganeshothsava at Brakur is the one organised by Shri Pattabhi Ramachandra Temple.  This year it's entering into the glorious  52nd Year  of Celebrations in the temple.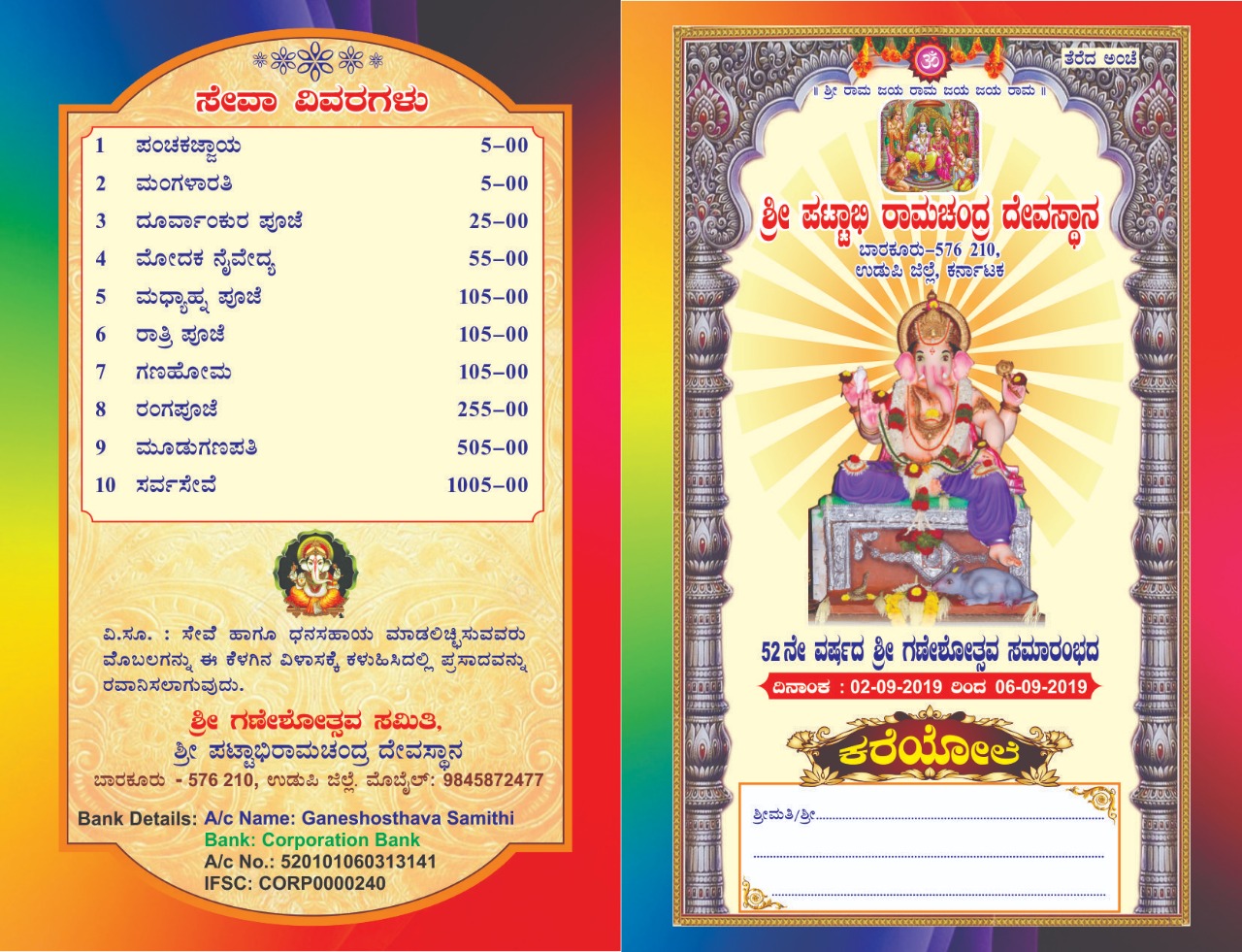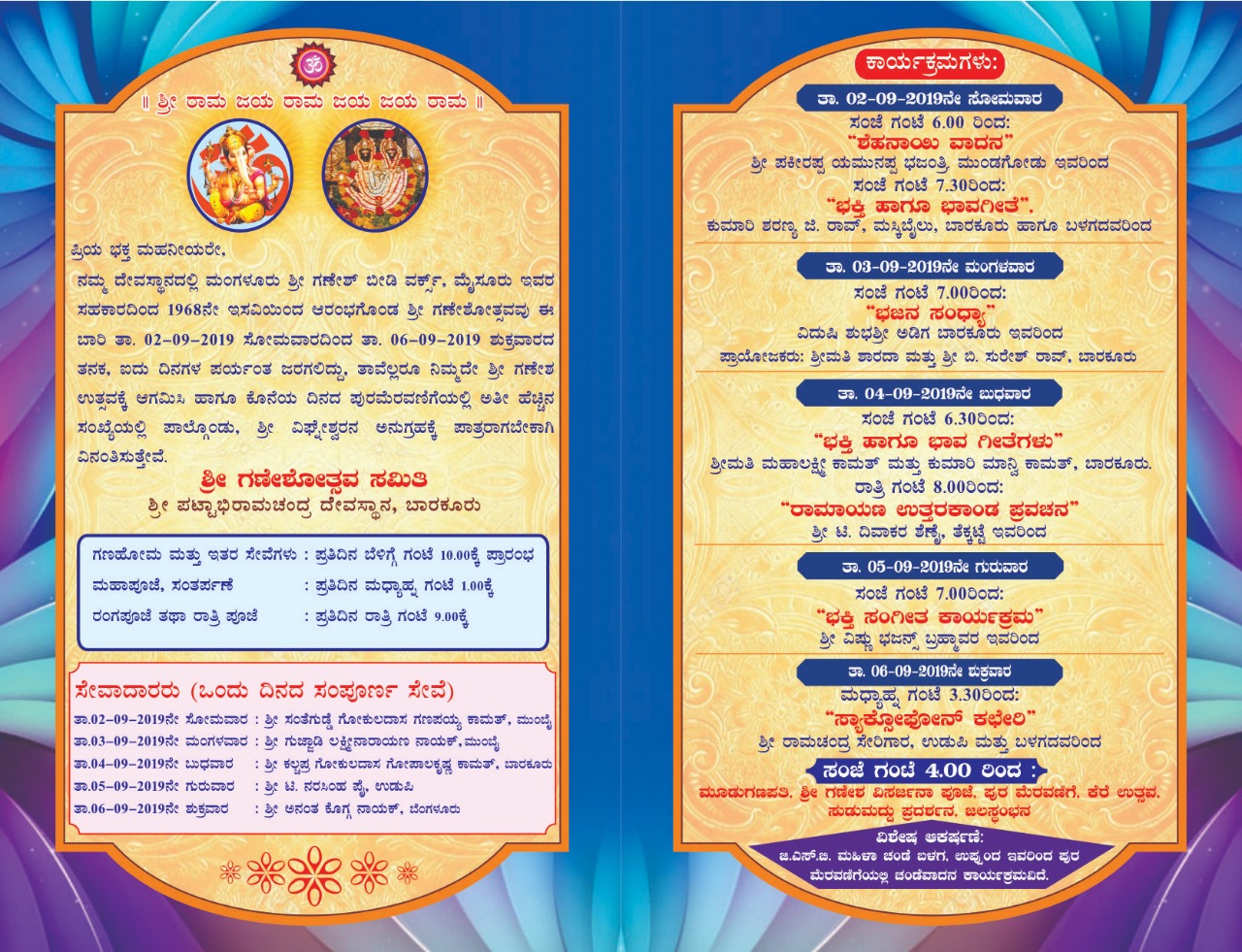 There is an interesting history behind these celebrations. It all began in the year 1968. Late Mr Govindaraj Rao, partner at Mangaluru Shri Ganesh Beedi Works was the person instrumental behind the inception of the celebrations. When the representatives of Pattabhi Ramachandra Temple approached him, he happily encouraged to begin Ganeshothsava Celebrations in the temple and also bore the expenses.
Now, the son Late Mr Govindaraj Rao and Governing Partner of Mangaluru Shri Ganesh Beedi Works Dr M Jagannath Shenoy is taking forward the tradition, supporting the temple in organising the Ganeshothsava Celebrations. In 2017, during the Golden Jubilee celebrations of the Temple, Dr Jagannath sponsored the construction of permanent place in the temple for installing the idol of Lord Ganapathi during Ganeshothsava Celebrations.
The organising committee is all set to hold this year's celebrations with programs running for 5 days. The invitation of the same is published along with this article. It contains detailed description and schedule of all 5 days programs. Barkurians residing in and around Barkur are invited for the celebrations.