Raknno Weekly in association with Konkani Writers' Forum, Karnataka (R.) has organised a debate program on konkani youth literature.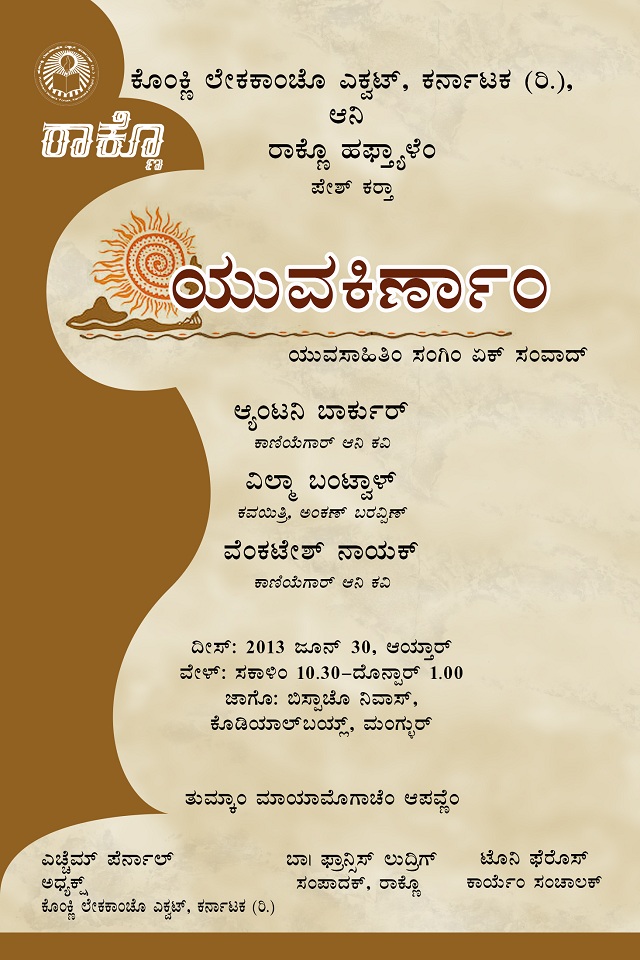 It is a Debate program held at Bishop's house, Kodialbail, Mangalore, on Sunday i.e. on 30.06.2013. The program commences at 10.30 am which will go upto 1.00 pm.
The debate is on the following topics,
1. Reason and Inspiration behind writing in Konkani.
2. Where do you see "konkani", after 10 years.
3. Your core competency in writing.
The well renowned young poets and writers will put forward their views on the above topics. The participants are Anthony Barkur (Writer and Poet), Wilma Bantval (Poet and Column writer). Venkatesh Nayak (Poet and Writer).
The program will compered by H.M Pernal, the president of Konkani Writers' Forum, Karnataka (R.). All are cordially invited,