Florine D'Souza 1913 - 2009
Fond Remembrance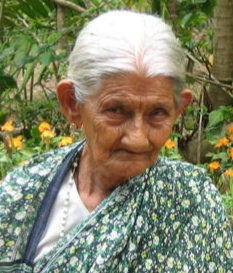 Florine D'Souza
Born: 4/05/1913
Died: 23/08/2009
10th Death Anniversary is on 23/08/2019. 
On the occasion of your 10th death anniversary, we offer our solemn tribute. We shall always cherish your patience, humility and gentle nature. Your life was an inspiration to all of us and it will continue to guide us in our journey.
ಸಾಸ್ಣಾಚೊ ವಿಶೇವ್ ಮಾಗ್ಚಿಂ, ತಿಚ್ಯಾ ಮೊಗಾಚಿಂ,
From Loving daughters, Zita And Jessy, grand children and great grand children.