Barkur Habba cancelled amidst Corona Scare
Anand Kumar Barkur
The famous traditional Chariot Festival,  Rathothsava, or  Barkur Habba as it's fondly called remains cancelled this time.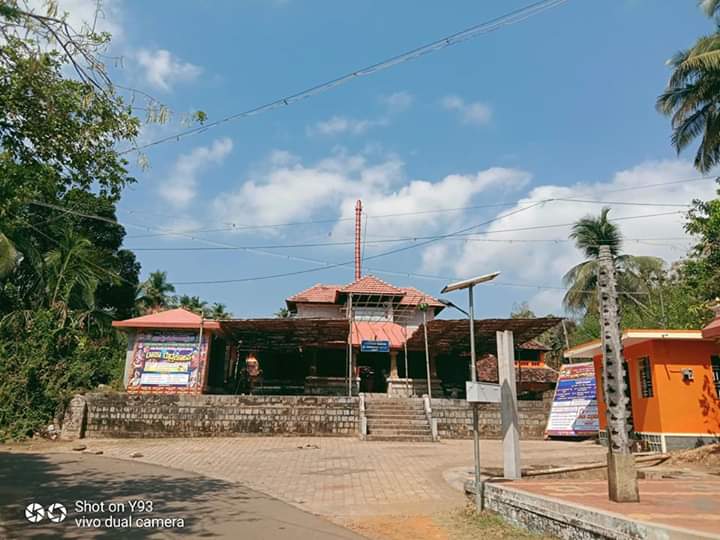 As per Government directives due to Covid 19 outbreak,  the Temple Authorities have decided to cancel the annual festivities scheduled from 26th March to 3rd April. 
The Temple Administration Committee has requested all devotees to follow the Government guidelines,  stay safe at home and pray for the well being of all.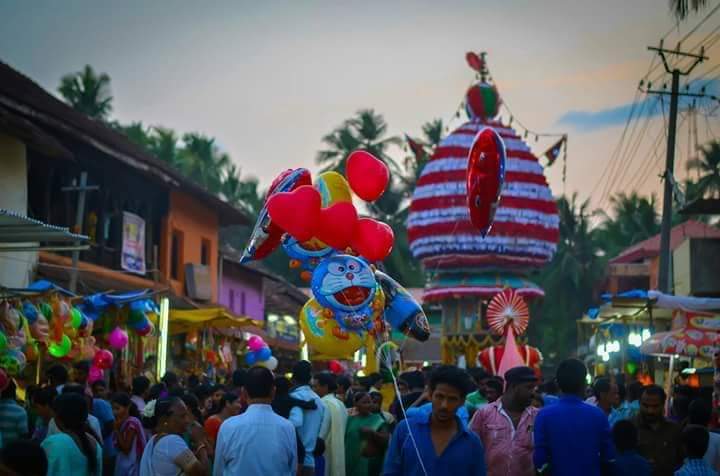 ಮಹತೋಭಾರ ಕೋಟೆಕೇರಿ 
ಶ್ರೀ ಪಂಚಲಿಂಗೇಶ್ವರ ದೇವಸ್ಥಾನ, ಬಾರಕೂರು-576210
ಭಕ್ತಾದಿಗಳ ಗಮನಕ್ಕೆ,
ದಿನಾಂಕ 26-03-2020 ಗುರುವಾರದಿಂದ ಮೊದಲ್ಗೊಂಡು ದಿನಾಂಕ 1-04-2020 ಬುಧವಾರ ದಂದು ಜರುಗಬೇಕಾಗಿದ್ದ ಬ್ರಹ್ಮ ರಥೋತ್ಸವವನ್ನು, ವಿಶ್ವವ್ಯಾಪಿಯಾಗಿ ಹರಡುತ್ತಿರುವ ಕೋವಿಡ್  -19(ಕೊರೊನಾ ವೈರಸ್) ಭೀತಿ ಹಾಗೂ ಸರಕಾರದ ಆದೇಶದಂತೆ ಬಾರಕೂರು ಮಹತೋಭಾರ ಕೋಟೆಕೇರಿ ಶ್ರೀ ಪಂಚಲಿಂಗೇಶ್ವರ ದೇವರ ಬ್ರಹ್ಮ ರಥೋತ್ಸವ ವನ್ನು ದೇವಸ್ಥಾನದ ಆಡಳಿತ ಮಂಡಳಿ ಹಾಗೂ ಉತ್ಸವ ಸಮಿತಿಯವರು ಸಮಾಲೋಚಿಸಿ ರದ್ದುಗೊಳಿಸಿರುತ್ತಾರೆ.
ಆದಷ್ಟು ಶೀಘ್ರ ಈ ಮಾರಕ ರೋಗ ಪೀಡೆಯಿಂದ ಮುಕ್ತರಾಗುವ ಸಲುವಾಗಿ ತಾವೆಲ್ಲರೂ ತಮ್ಮ ಸ್ವ ಗ್ರಹದಲ್ಲಿ ಪ್ರಾರ್ಥಿಸಲು ಆಡಳಿತ ಮಂಡಳಿ ವಿನಂತಿಸಿದೆ.
ಭಕ್ತಾದಿಗಳು ಸಹಕರಿಸಬೇಕೆಂದು ವಿನಂತಿಸುವ.
ಆಡಳಿತಮಂಡಳಿ ಹಾಗೂ ಉತ್ಸವ ಸಮಿತಿ.. ಮಹತೋಭಾರ ಕೋಟೆಕೇರಿ ಶ್ರೀ ಪಂಚಲಿಂಗೇಶ್ವರ ದೇವಸ್ಥಾನ ಬಾರಕೂರು.
ಭದ್ರಂ...ಶುಭಂ...ಮಂಗಳಂ..