You are invited for Yakashagana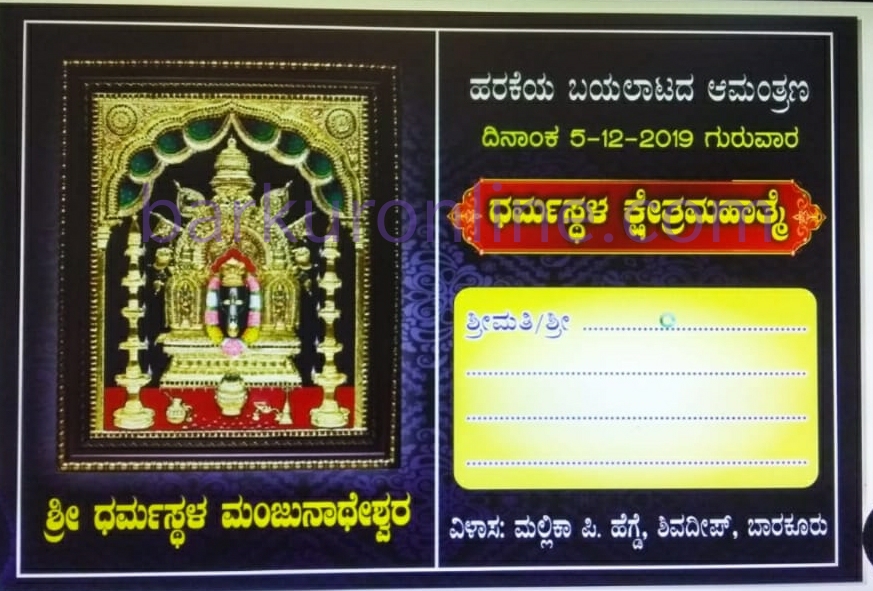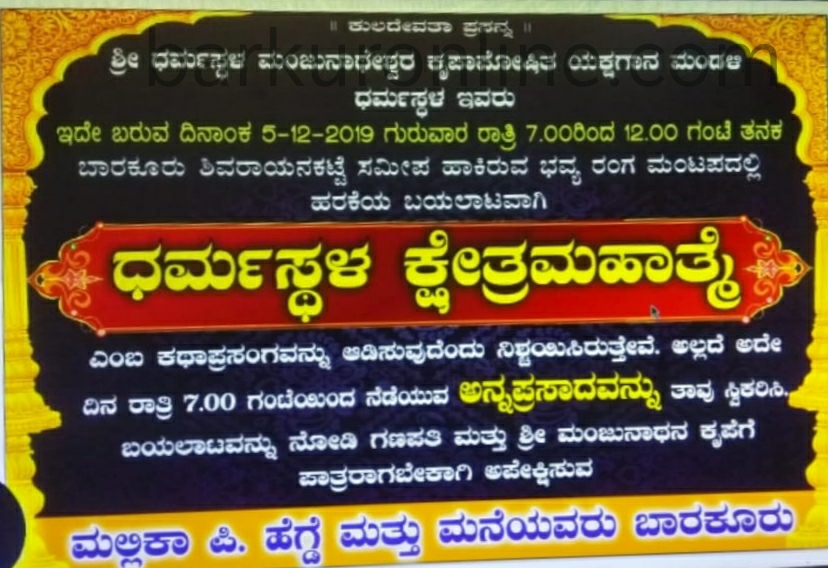 Smt. Mallika Hegde and the family members cordially invite you for the Yakashagana show of Shri Dharmasthala Kshethra Mahathme, presented by Dharmasthala Mela on 5th December 2019 at 7 p.m. at the grand stage erected for the purpose, as part of the fulfillment of the family's pledge towards the Deity.
All the devotees and Yakshagana enthusiasts are also invited for Community dinner, Annaprasada from 7 p.m. onwards, just before the show at Shivarayana Katte, near their residence in Hosala, Barkur.