The ever green hero of SPA Barkur Vincent D'Almeida
The ever green hero of SPA Barkur – Mumbai….an all -time youthful…..
Vincent D'Almeida…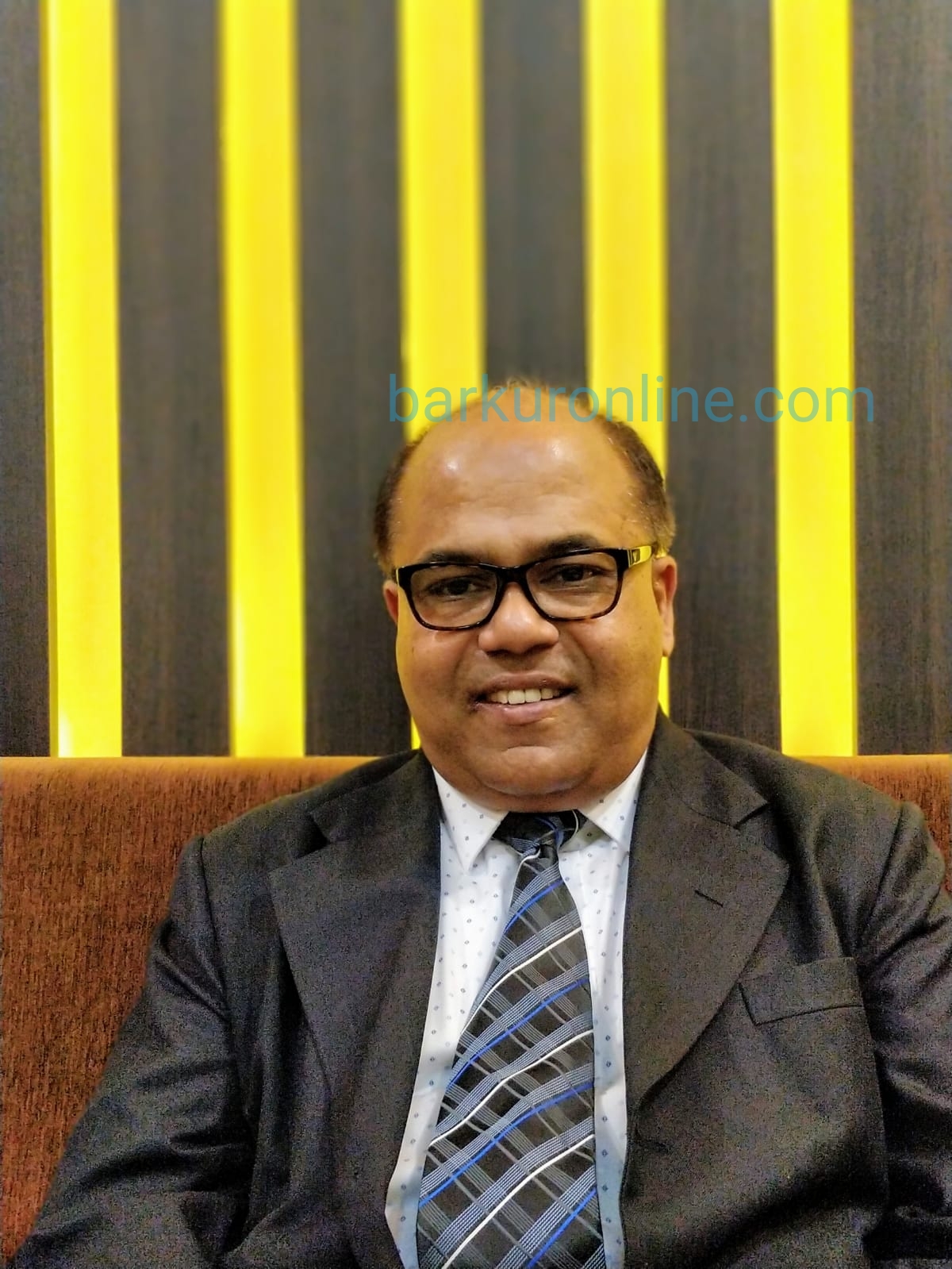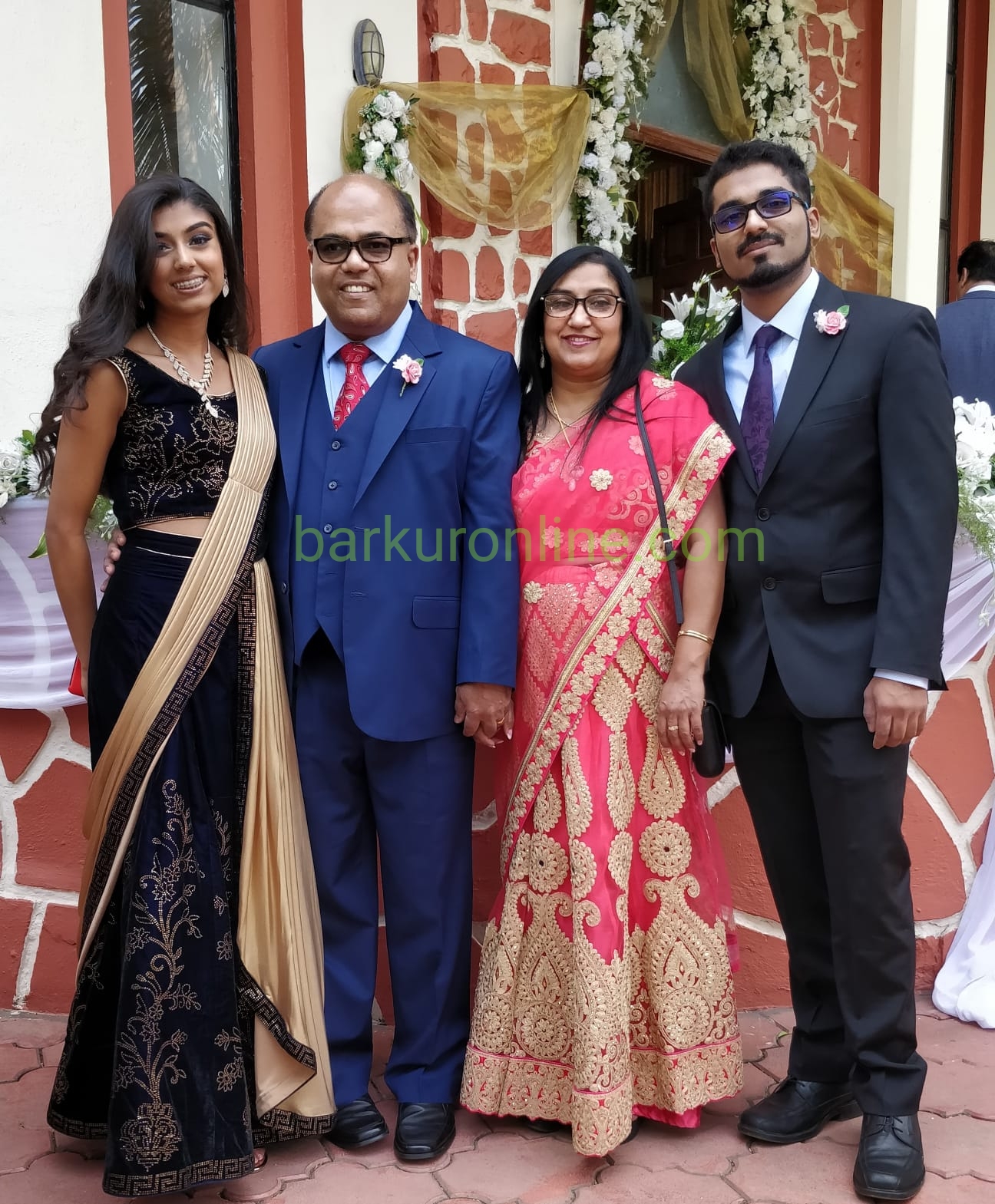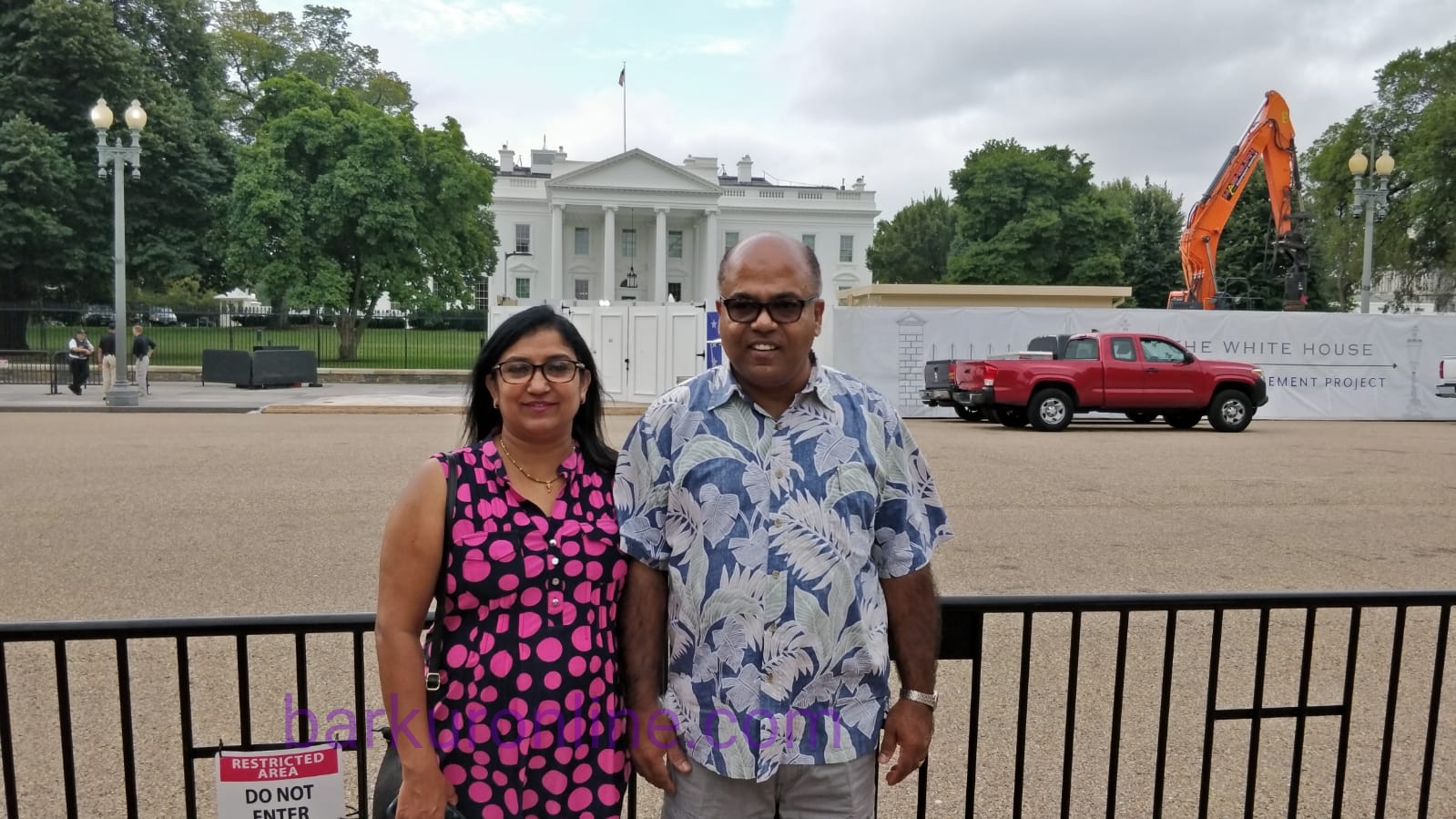 It is for many years now; we were looking for an opportune time to feature Vincent D'Almeida in our Barkuronline pages as 'Personality of the Month'. On every occasion, some more additional developments, details of some more achievements added to his profile, as he is not a man to sit quiet, idle, for even a day in his illustrious life of 55 great years, hence the process postponed and we are pregnant to deliver with no further delay….!
A multi-faceted personality, a natural leader from youthful days, in NJC, the CYM Barkur, SPCYA – Bombay, an actor, an occasional singer and choir member, an organizer with excellent public relationship, and most importantly the longest served General Secretary of SPA Barkur - Mumbai, man who visualized the first of its kind….and executed the historical 'CYM Barkur Ex Members Re union' in the year…2016, as the litany of credits and honors, will have no end……as of now his plans are ripe to unite Barkurians In USA…..…..!
Early Life in Barkur:
Born on 18th October, 1963, as the youngest son of Late Bonaventure and Apoline D'Almeida, of Halekody, was a royal descendent of famed Lawrence Almeida who brought miraculous Statue of St. Peter from Petre to Barkur…and one of the reason to have this Apostle as our Patron…..!!
Vincent had his early education 1st to 5th in local Halekody Primary School and 6th and 7th in Maryknoll Higher Primary School, Hosala Barkur. High School and PUC from National Junior College, Barkur and obtained his B.COM degree from prestigious Milagres College, Kallianpur, affiliated to Mangalore University, in the year 1984.
The CYM – An integral part of his life for seven long years: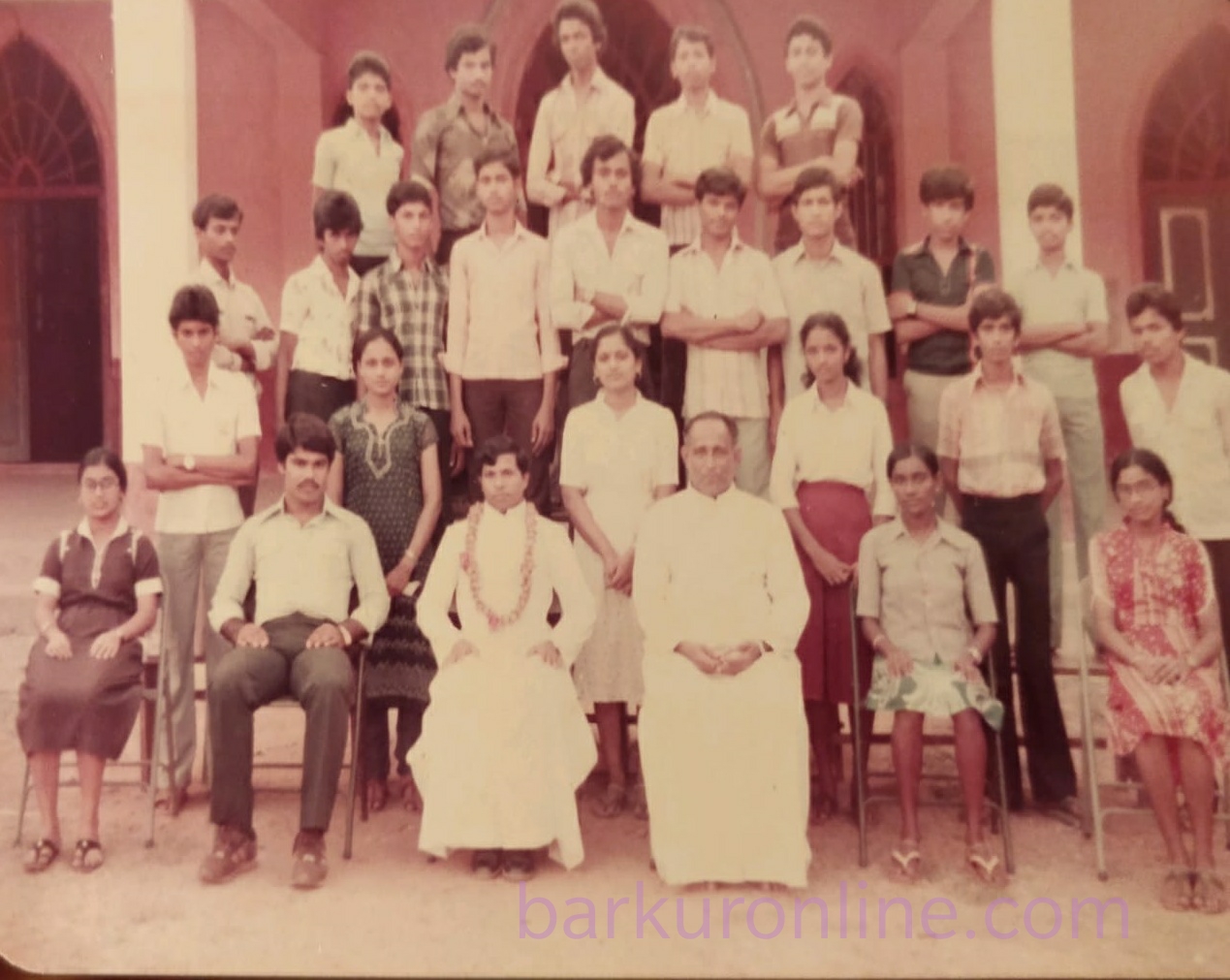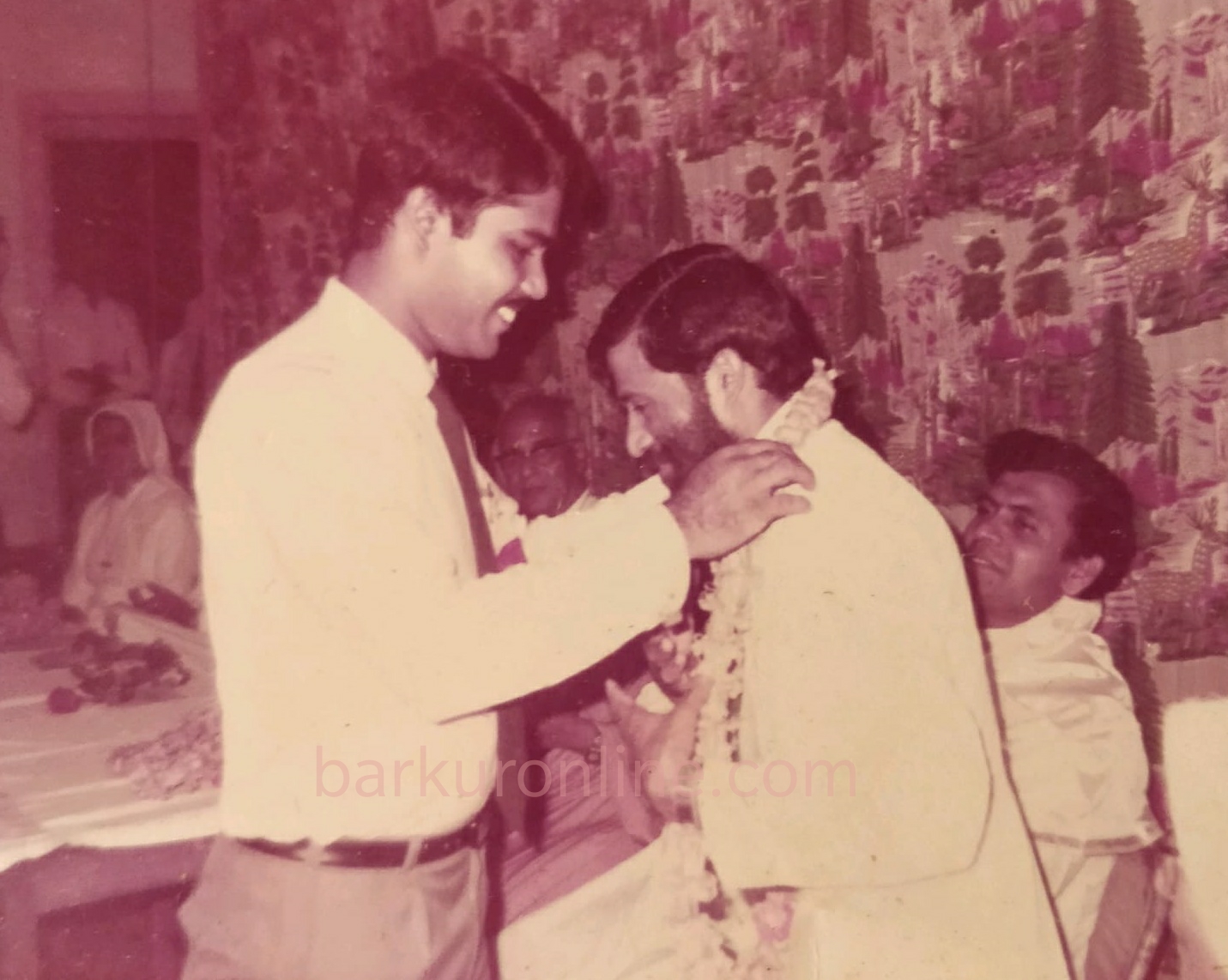 My encounter with this attractive personality was in 1976 October, during a seminar / meeting of High School going youth of the parish arranged by Rev. Fr. Henry D'Souza, as in the course of deliberations, participants were divided into pairs to introduce each other. He was in NJC studying in 8th STD then. At that tender age of just 14 or so, I had noticed two outstanding qualities in him – one is courage and the second is his beautiful hand writing…! As all of us aware, our CYM took its birth in September, 1976, its Founder Director Fr. Henry was more concerned of, its continuation and we were informed that Fr. Patrick was his choice to be his successor in Barkur. We had official invitation to be members of CYM being the students of SSLC, occasionally for seminars and Parish feast time, we used to be in the bandwagon, otherwise passive till the year 1979, when Fr. Patrick spoken to my father to send me regularly for its meetings. By that time, many of my juniors, including Vincent were the members of CYM. To cut short the long story, we all grown, rather matured in CYM together. 1980 to 1982, I was privileged to be the Secretary of CYM Barkur and Vincent too was there in the Executive Council with some responsibilities such as Library In charge, Liturgical Secretary etc. Thereafter he was rightly elevated to be the Secretary and also served as President for a term, in 1983 -84.
We started acting in Konkani plays together in May 1980 in 'Kainsar Asa Bachavi' by Dolphy Lobo Cassia, followed by Tisri Chit, Main Kai Asai, Kaloka Thavn Uzwadak, Shirapachi Shirant, Ekachh Rukachin Follan by Denis Peris etc. It is Vincent whom we used to entrust and dispatch to Mangalore to trace for Konkani Plays and he used to do the job perfectly well. Once we left native Barkur in May 1983, Vincent continued in his passion for dramas, 'Tunch Mojen Jeevith', 'Molba voili Divti' etc. were few more to his cap of credit in the lead role.
Journey to Mumbai in search of a promising career:
Vincent rightly a lucky man, of course hardworking too, to have his aunt and cousin to welcome and accommodate him in their flat in Juhu. Further, after a short stint in medium scale companies, he got a golden opportunity to join M/s Shaw Wallace and Company, at their Corporate Office in Ballard Estate Bombay, in 1986. He served in different capacities over here, starting from a junior Accountant, while leaving it as Area Accountant, a total career of 12 long years…..!!!
Personally we recognized his hard work and organizational capabilities in Mumbai. Once we started SPCYA in August 1985, being Lawrence A. Sequeira as its founder President, Vincent was very well there, in the formation team, and till he left for better prospects to US California in 1998. In SPCYA he proved his abilities, when it brought out a Souvenir in November 1986, commemorating the first ever Konkani Social Play by Henry D'Silva, Suratkal, Mogachi Deswatt, in St. Mary's Hall, Mazgaon. This drama broke all records, as one of the house full show, a souvenir was released by an Association at its debut, wonderful reviews in Konkani media, and Barkurians established its brand name as a successful organizer. Here his acting as a Police Sub Inspector caught the attention of spectators….!!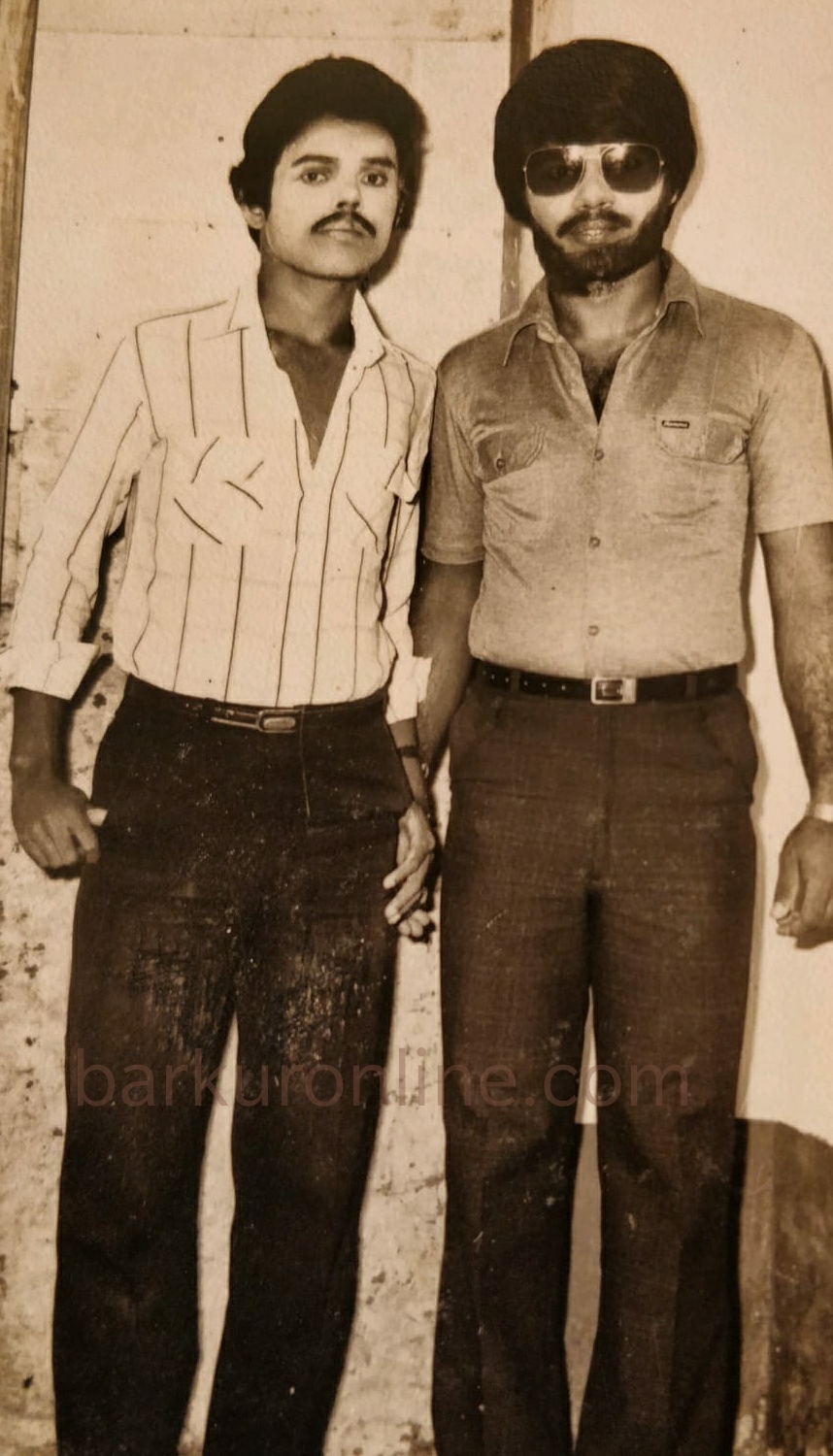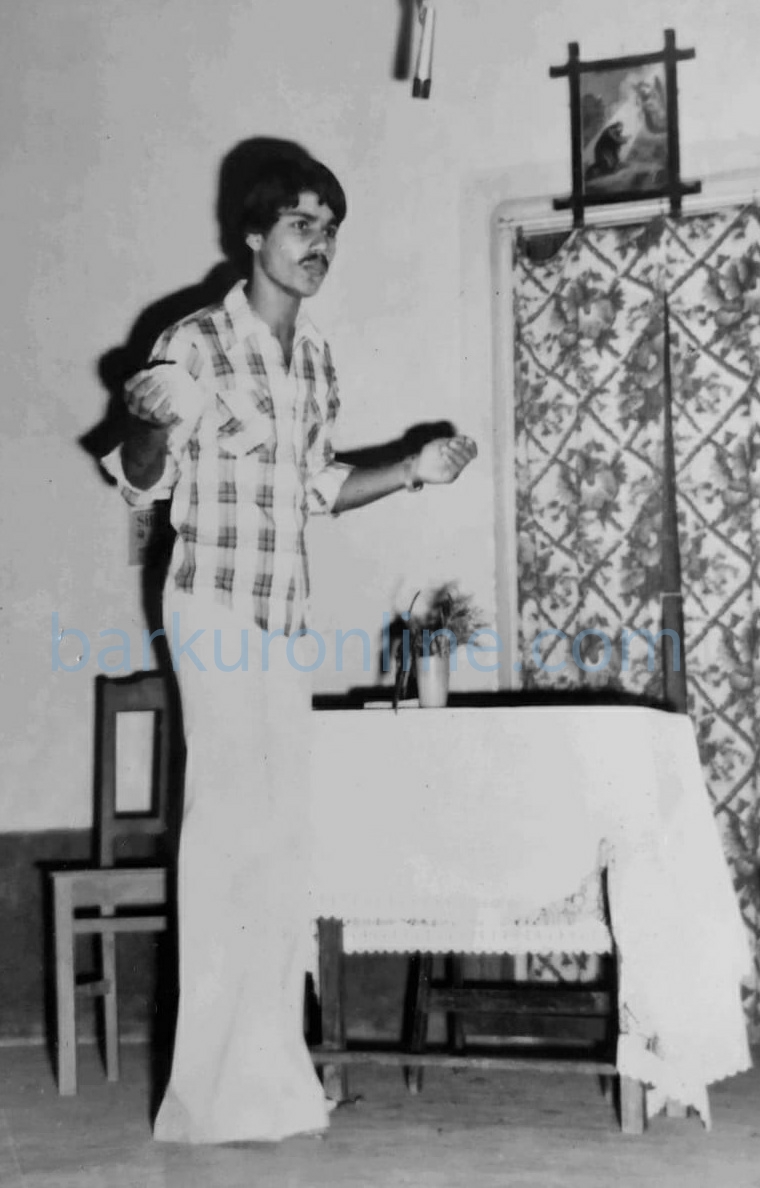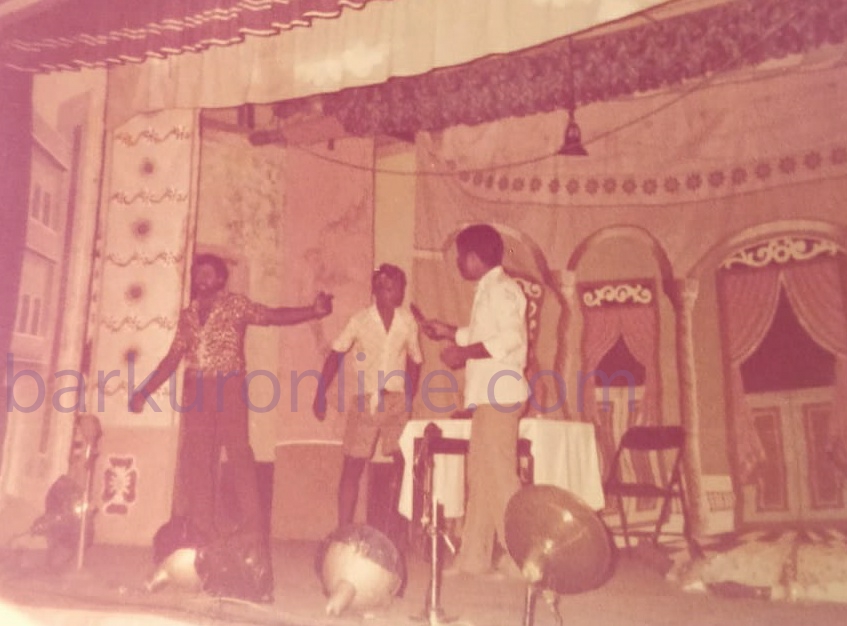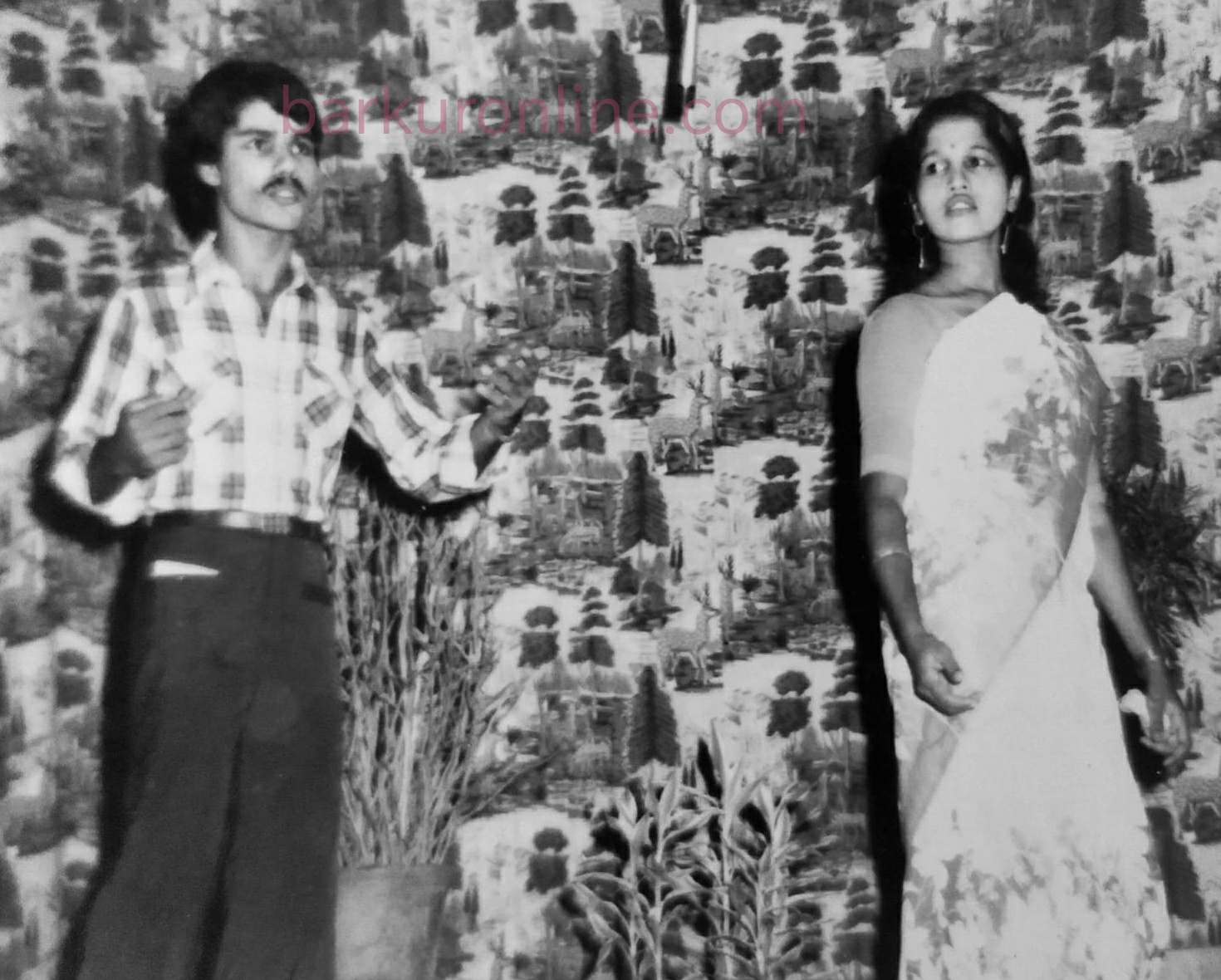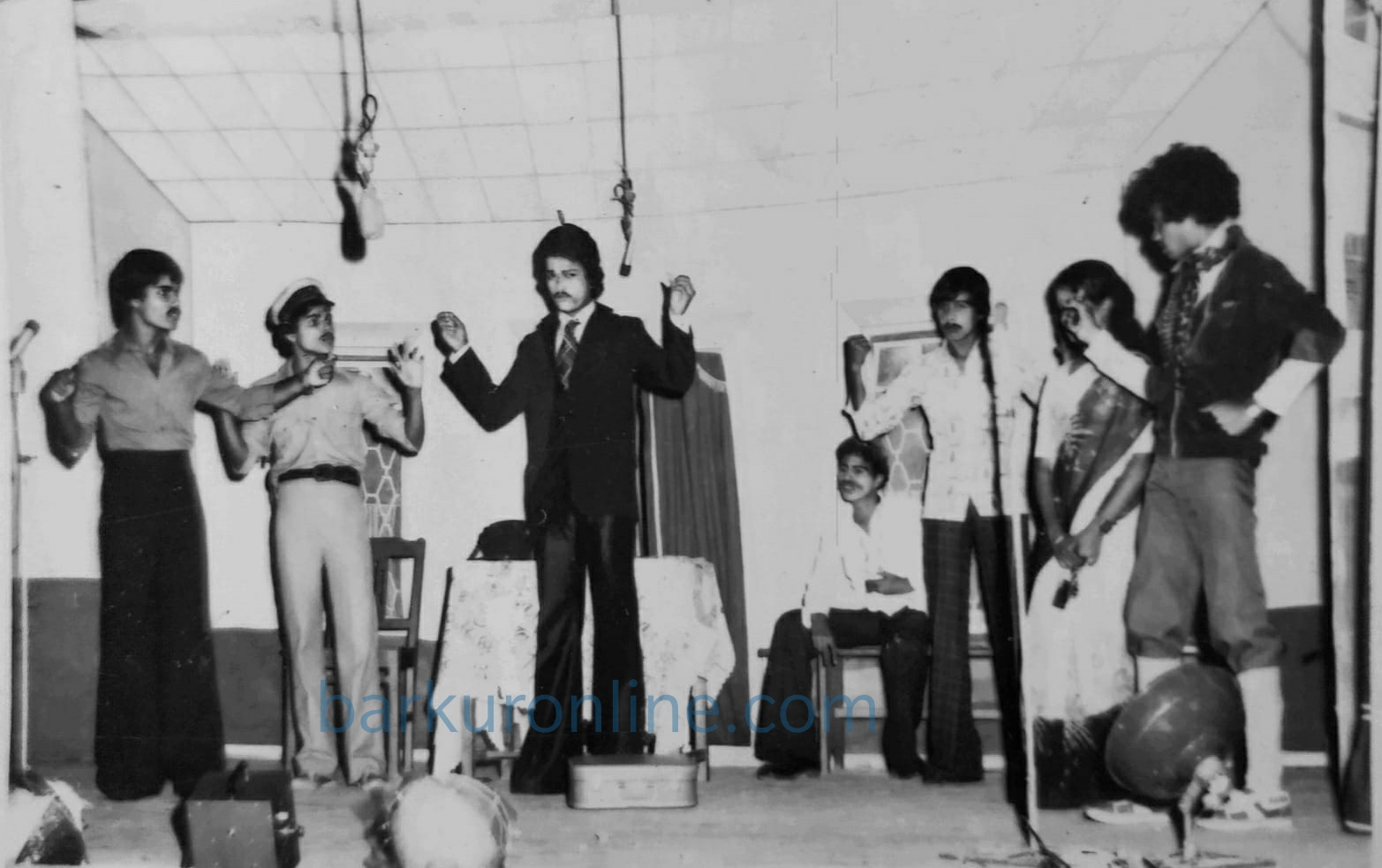 It's a unique performance for yet another reason – few of us, Vincent, Herald W. Fernandes, (now famed movie producer and award winning Director), John F. Gonsalves, Eric L. Carvalho, Late Herald Sequeira, Divyanand Gonsalves and myself…got an opportunity to act with then veterans of Konkani stage in Mumbai – like Edwin Banz, Pintham Derebail, Harryboy, Julie Vaz, Jacintha D'Souza, Lawrie Pais, Julie Pais to mention a few…. (It needs me pages together to join down my memories) – Further the CYM celebrated its Decennial Celebrations in Dec, 1986 and we presented the same play exclusively by SPCYA and Barkurian talents of the time…..(probably that will remain as an all-time record with church ground full of spectators) The matured and emotional involvement of  Vincent in the lead, with Irene D'Souza acting as his mother, brought tears in the eyes of public watching them on the stage….Of course, Vera Montherio as pretty leading lady, Jossie Picardo as dreadful villain, Freeda Lewis, Lawrence A. Sequeira, Patrick Gonsalves and the above mentioned Bombay team performed to their perfection….!!
As General Secretary of SPCYA:
Again, coming back to Mumbai, I must always remain grateful to Vincent for his services as Secretary of SPCYA during the crucial third year 1987 -88, as I was again privileged to be its President. In native CYM, the role of President, by status name sake, and all powers and privileges concentrated in the hands of Secretary, (till 1983, when CYM adopted new set of Articles) and we had Fr. Patrick to guide us, here in Bombay, everything was a new experience. We had to organize Wilfy Nite in November 1987, and given a start to bring all Barkurians under one umbrella, take care of the aspirations of youngsters etc….Yes, patron St. Peter worked wonders through us with the enthusiastic office bearers and members, whom we always remain indebted and on 17th April, 1988, we were able to bring into existence the giant 'St. Peters Association Barkur – Mumbai'. Again here we have to cut this long story short, though I was privileged to be SPA's founder Secretary, had to leave Mumbai, in November 1988 to Muscat and while leaving the baton, it was deservedly handed over to Vincent who executed, related responsibilities the best and the perfect way possible. (It is a great honor for me to have a dedicated, sincere and creative person in Vincy both in SPCYA and SPA as Joint Secretary, while I was Secretary….My contemporaries know my way of working and truly it's my sub ordinates who carried out the job for me….)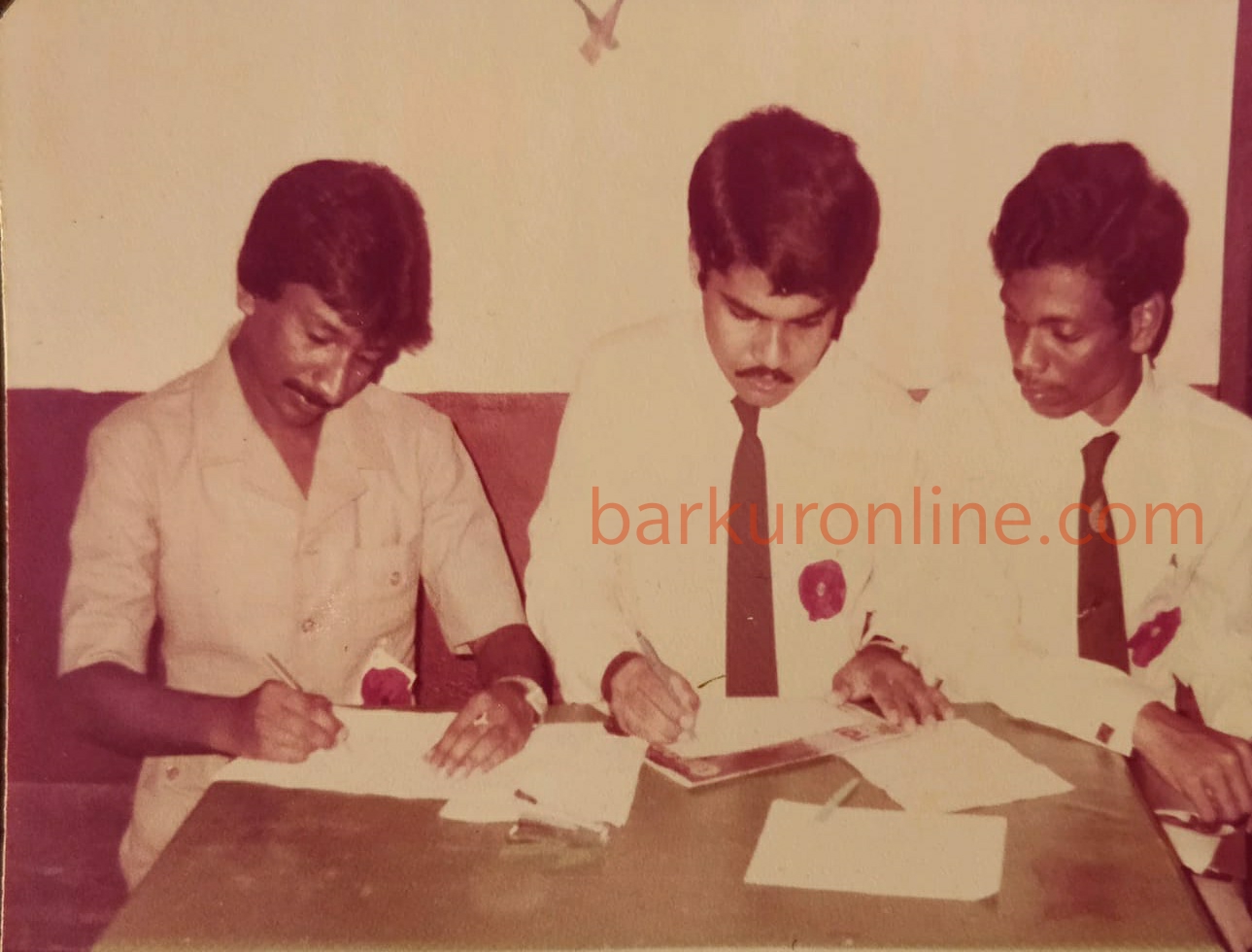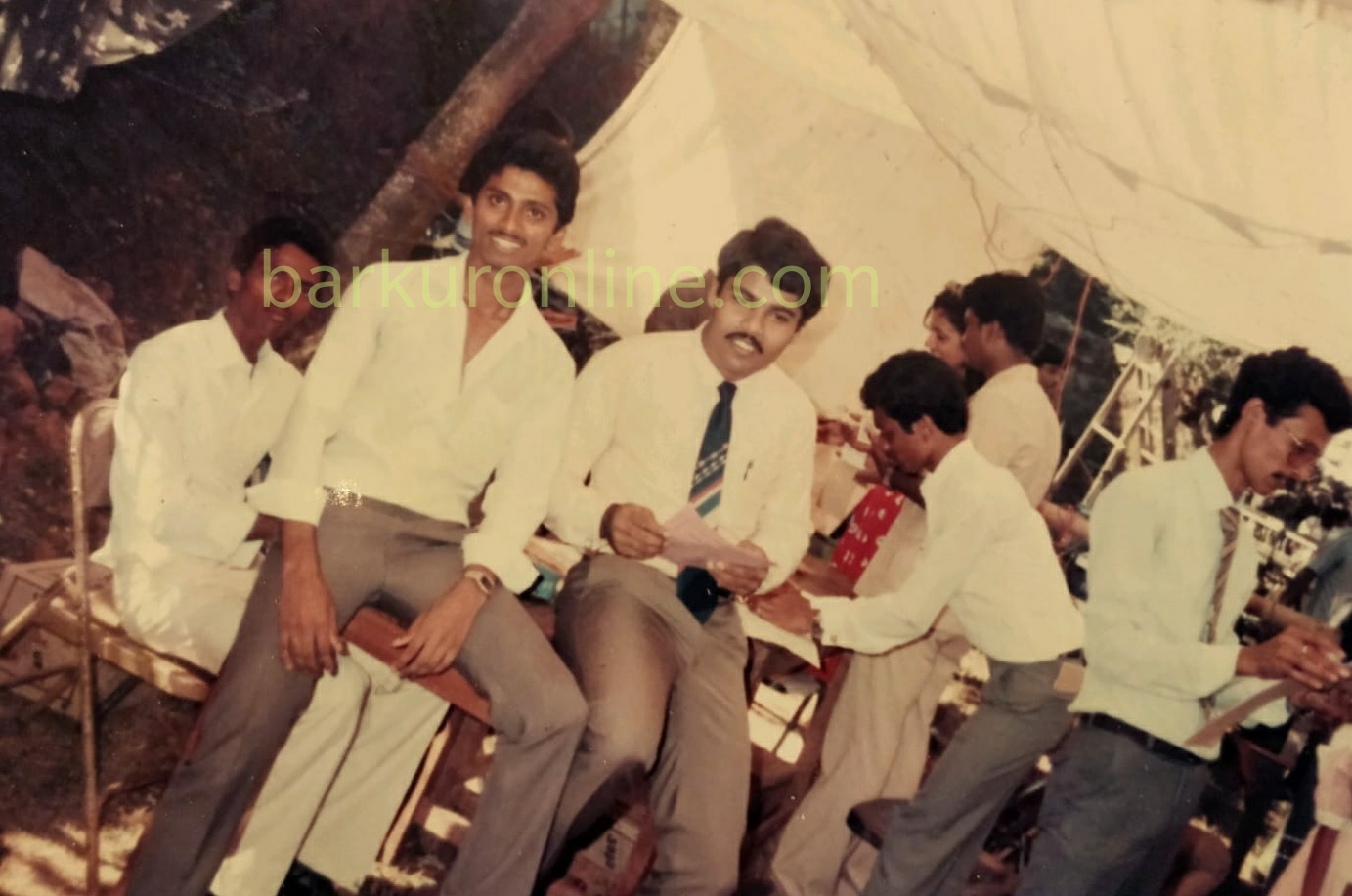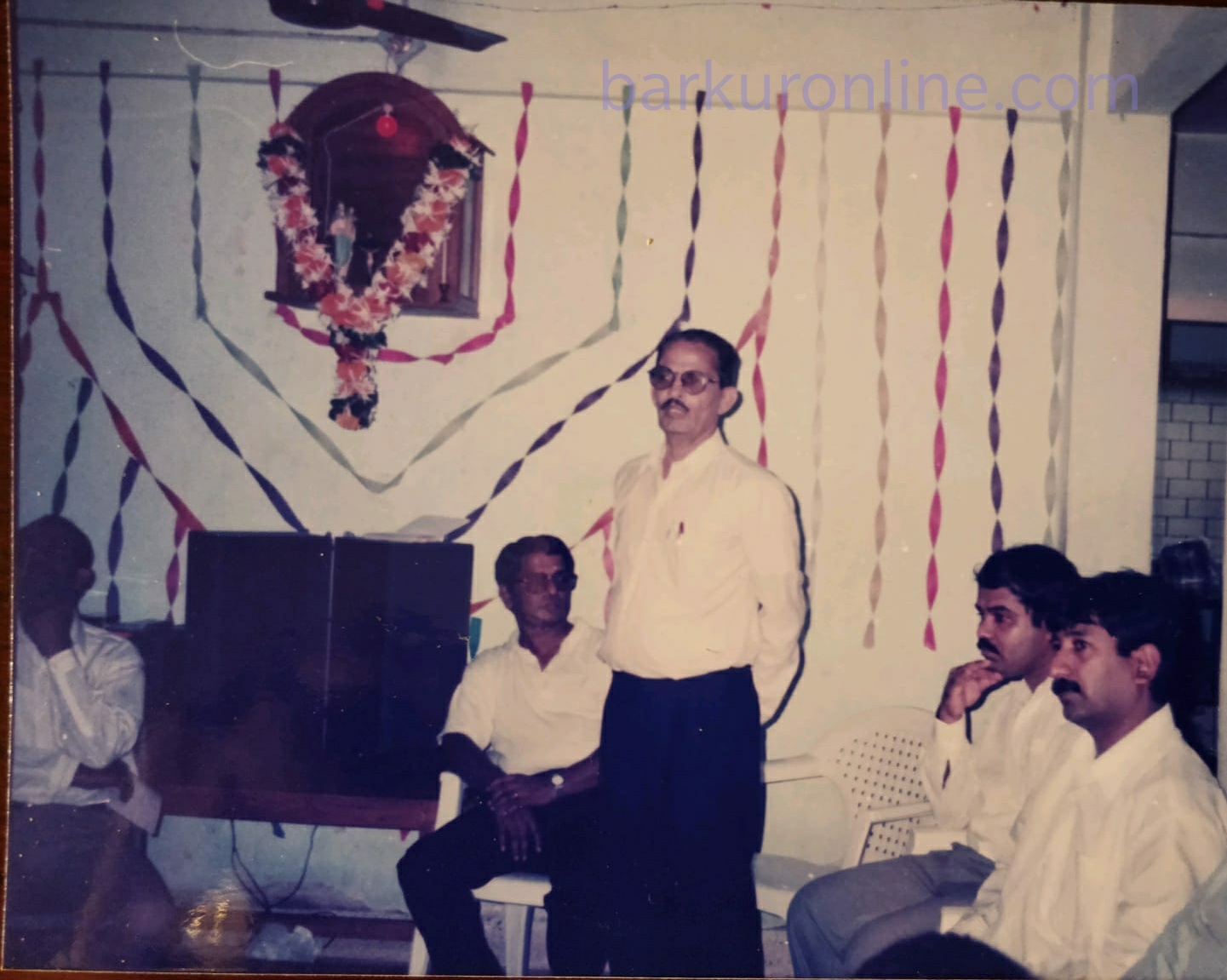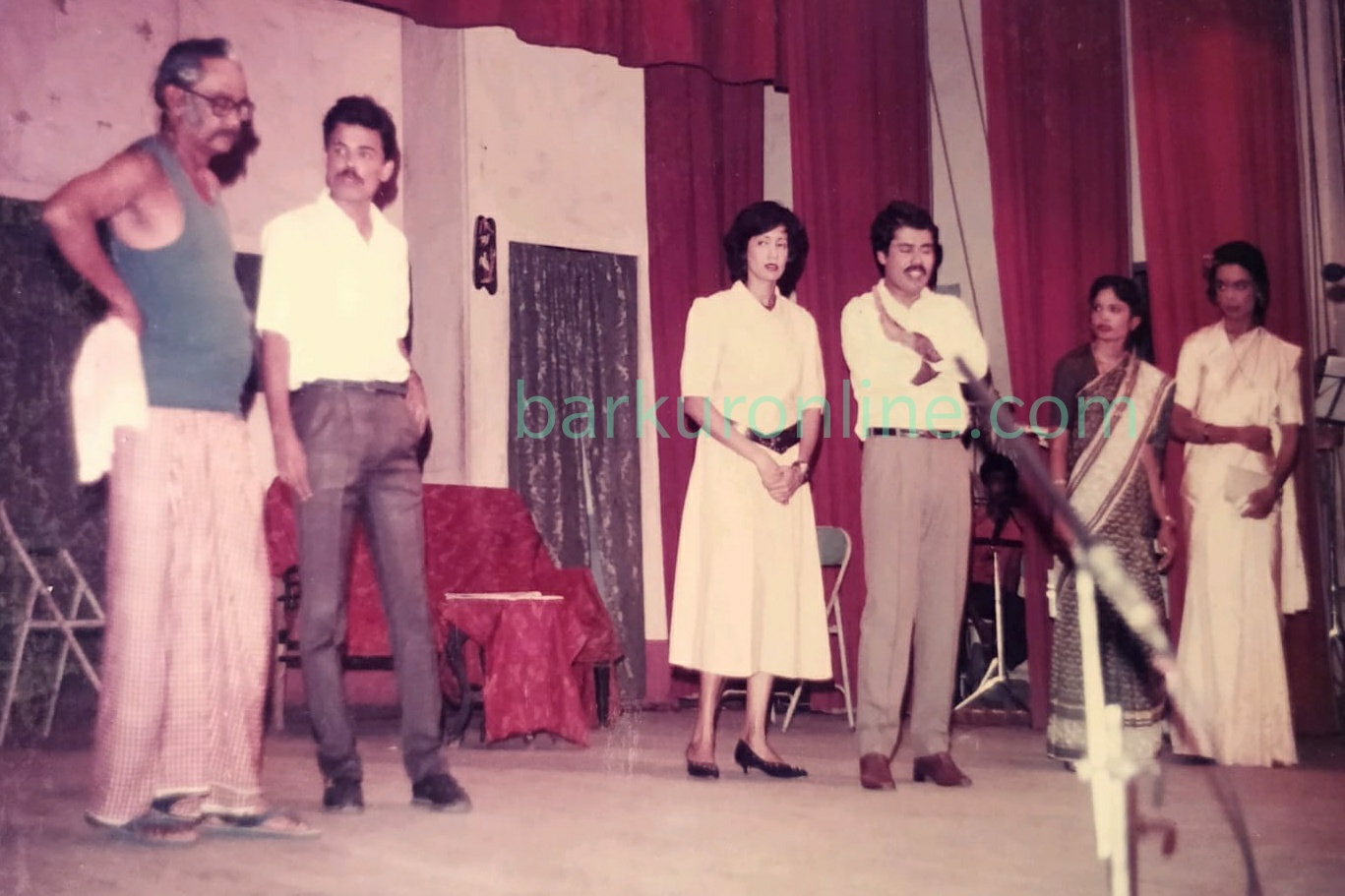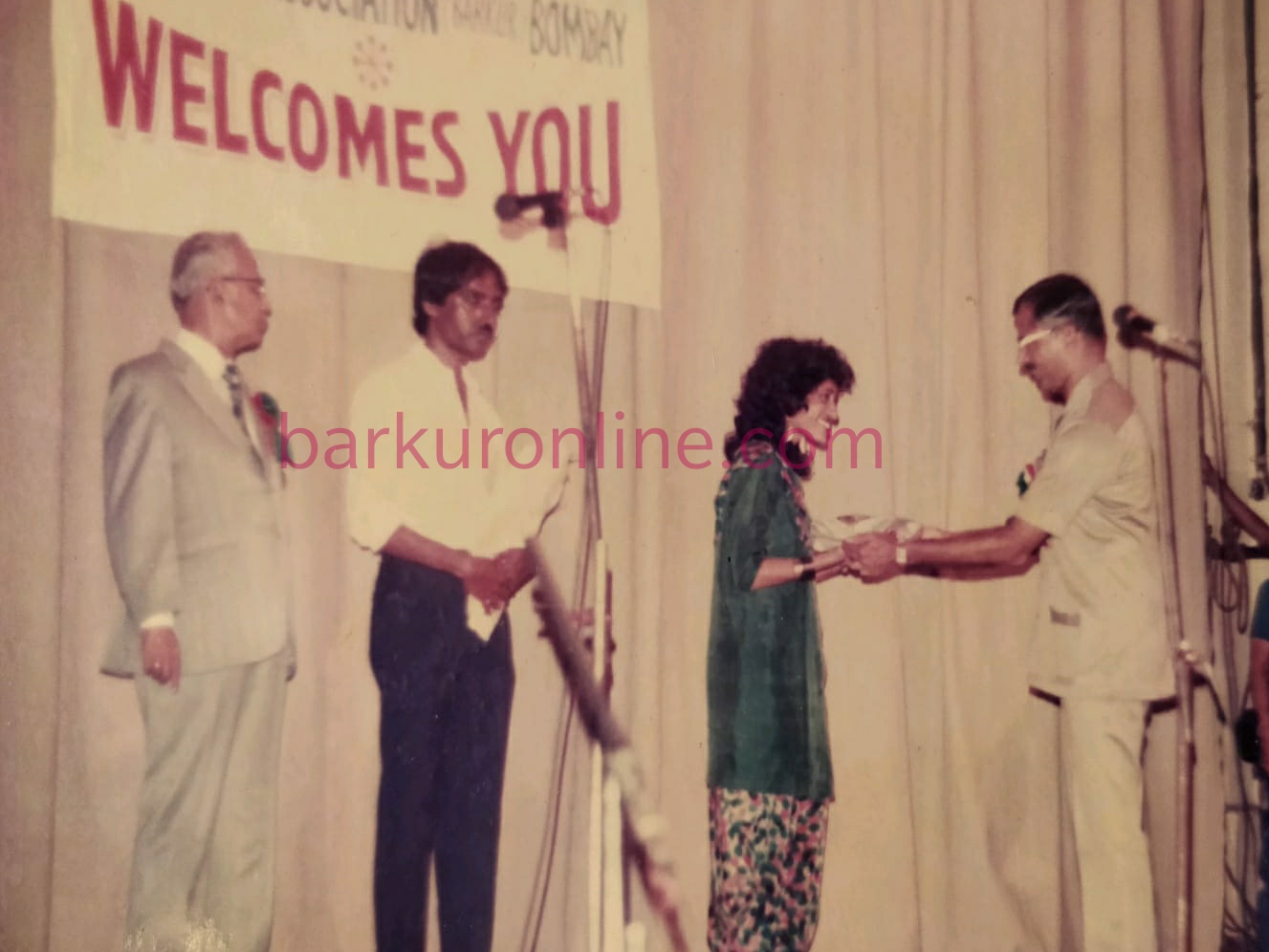 Longest served General Secretary of SPA Barkur – Mumbai:
Much of the credit goes to Vincent, for making the SPA a popular brand name, a banner sought after by various artists, a platform endeared itself in the service of mother parish Barkur, a home away from home to scores of youngsters…... Great events were arranged in Bhaidas Hall Vile Parle, Deennath Mangeshkar Hall, and later in Shanmukananda Hall, and elsewhere…. Plays like Tamaso written by veteran Harry boy, good number of Wilfy Nites, Henry Nite, Fr. Charles Vaz Prem Ragini, Victor Concesso Nite….. year after year, Hostel for Youth was opened at Naigaum, funds were raised for various needs and the list goes and goes on….
Interestingly Vincent has the credit of serving SPA under three presidents, Late Simplen Sequeira, Mr. Felix Barnes, and Late Henry Roche, from 1989 till 1998 almost TEN long years. He roped in elders and youngsters, to keep them united and the Association active, cohesive and relevant…..It's an herculean task to carry on with people of three generations and Vincent has done it meticulously……! One have to appreciate his passion and concern for SPA even this day, as the present Secretary Eric Carvalho always recollects, Vincent's regular calls, mails, whatsApp messages etc. to enquire, encourage and guide him…..has an adviser to motivate, energies and support them….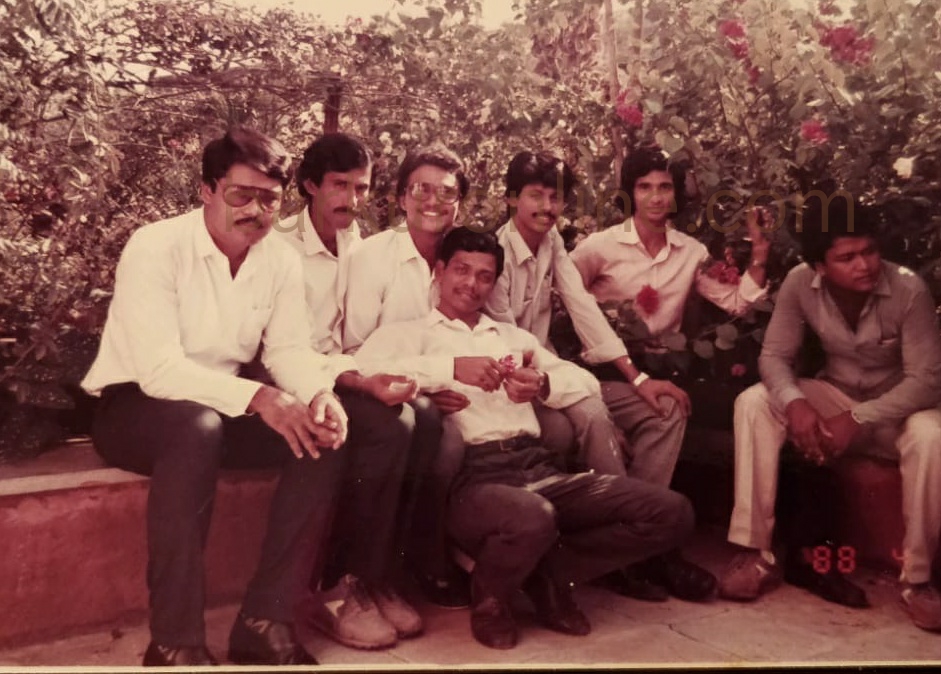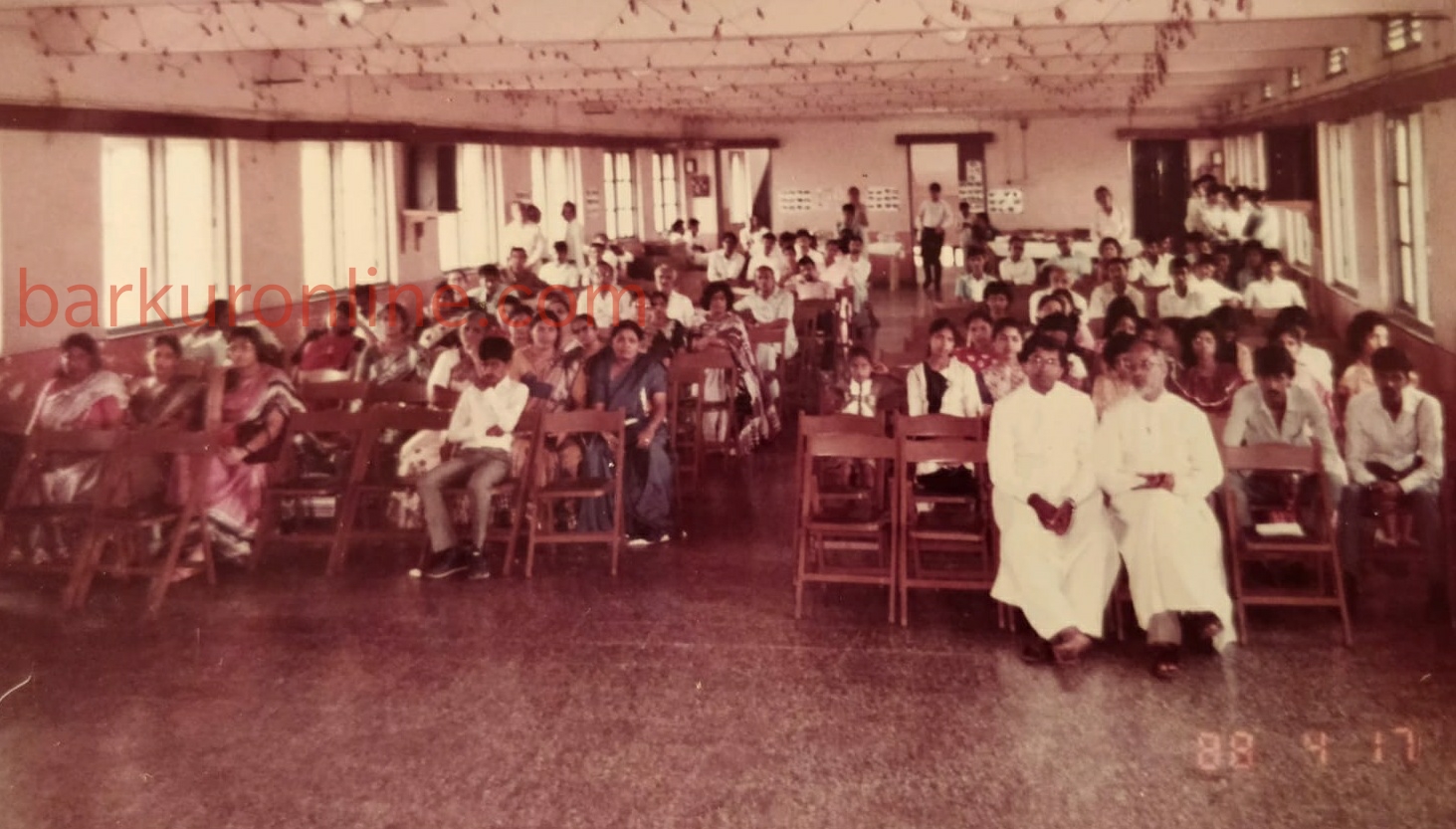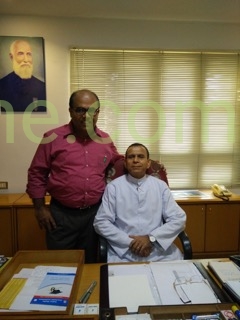 Vincent was instrumental to lay the foundation for the Federation of Managalorean Associations in Mumbai – KOOD, with likeminded people Thomas D'Souza Brahmmavar, Alwyn D'Souza Suratkal, Lancy D'Souza Mukamar, Godwin Rodrigues, Kulsekar, Mangalore, and  represented SPA for various Cood Feasts etc. Unfortunately this couldn't continue because of most of the Managing Committee members migrated to foreign countries one by one…..!
Migration to California USA:
Vincent migrated to California USA in the year 1998, landed here on that auspicious day of independence on 4th July, 1998 and last year he celebrated their 20 years in US with a grand get together, with wife Ida, son Elston and daughter Elisha……He gratefully recollects the significant role of his elder sister Mary and brother in law Late Ambrose Lobo, who sponsored and looked after them. Theirs was a closely knitted family with all brothers and sisters and their extended family rejoice, help and show concern for each other. Here the role of Vincent's mother Apoline D'Almeida needs a very special mention which now shouldered by his nun Sister Ida who serve in Sisters of Charity community….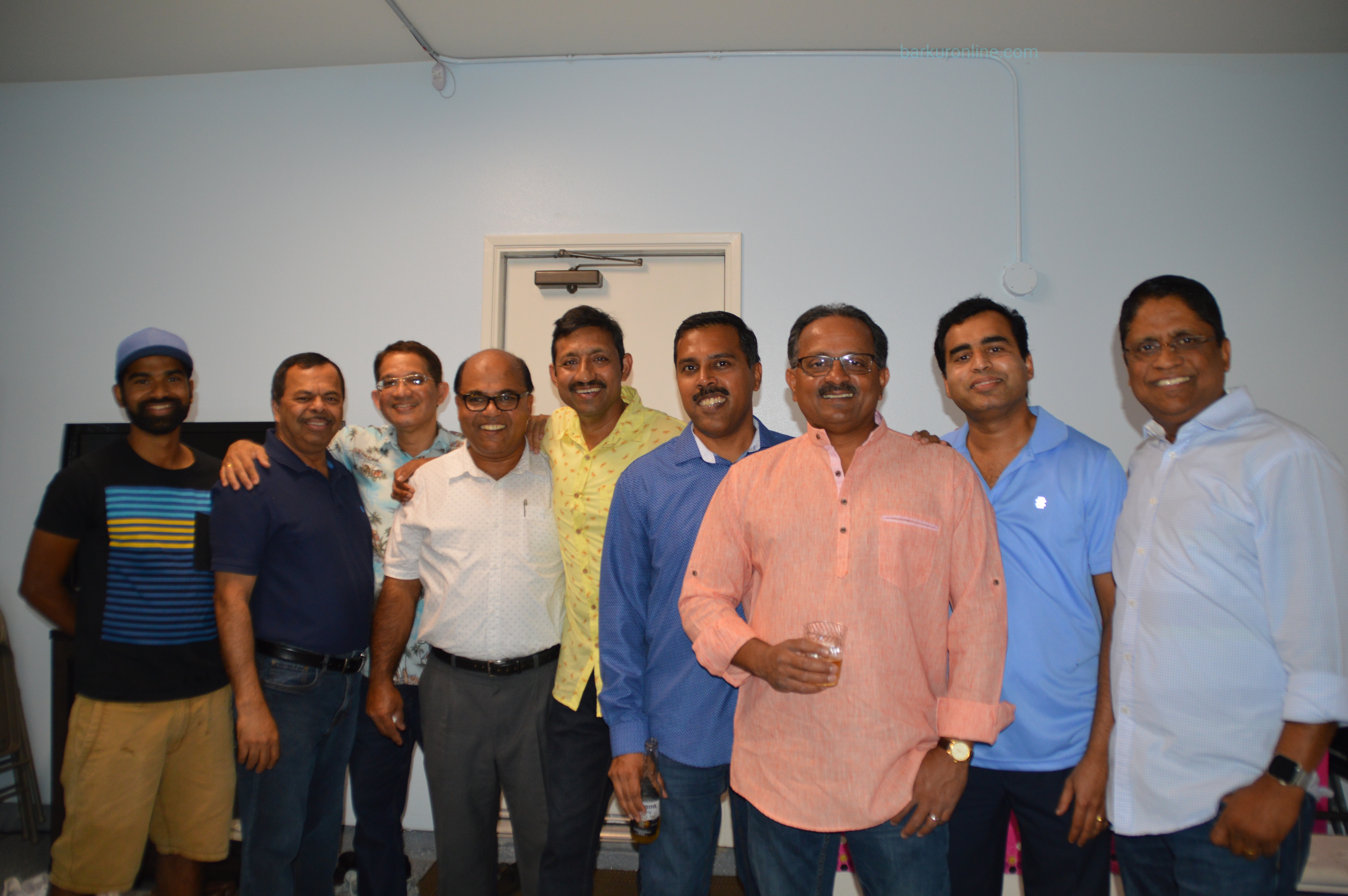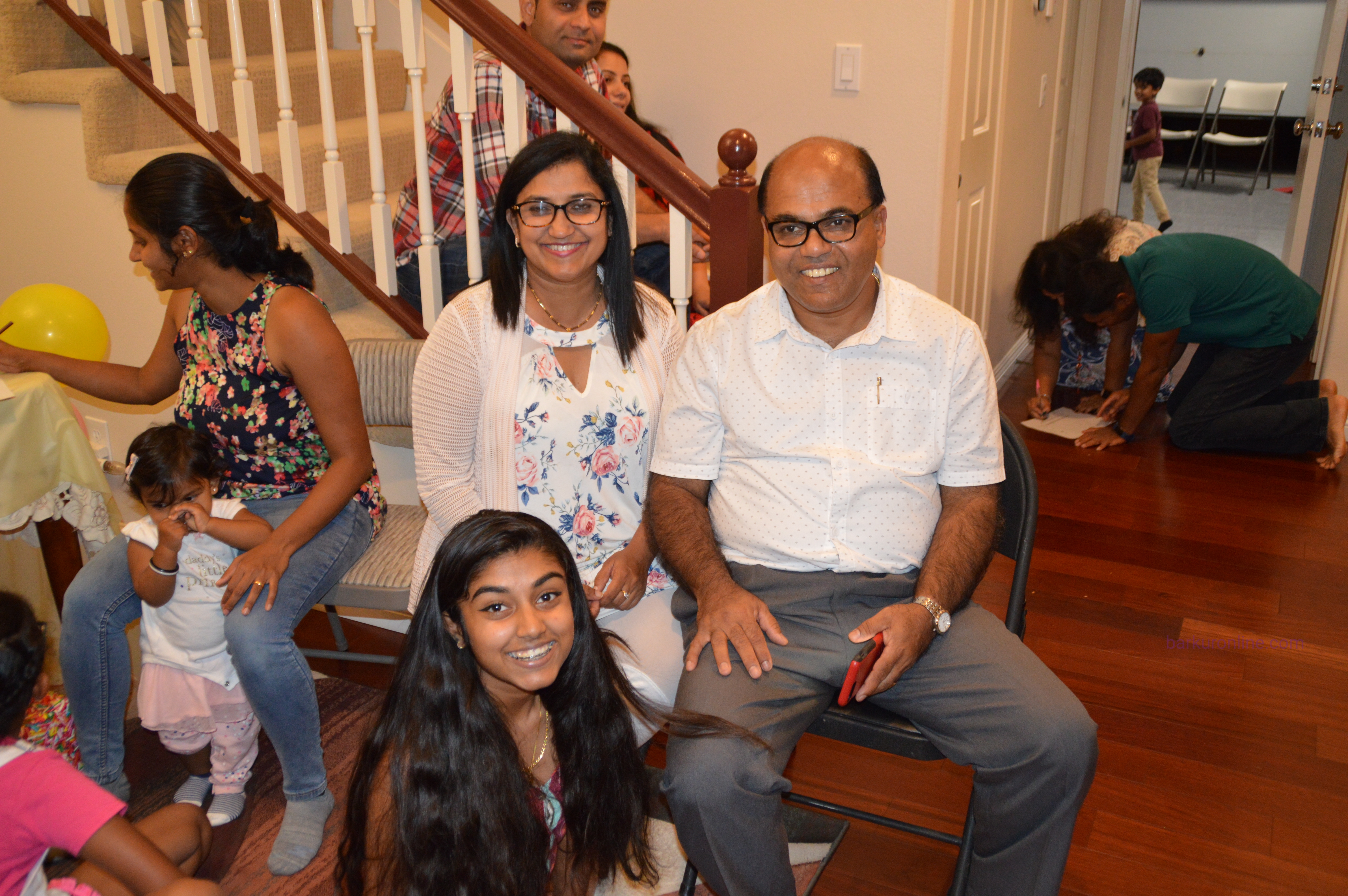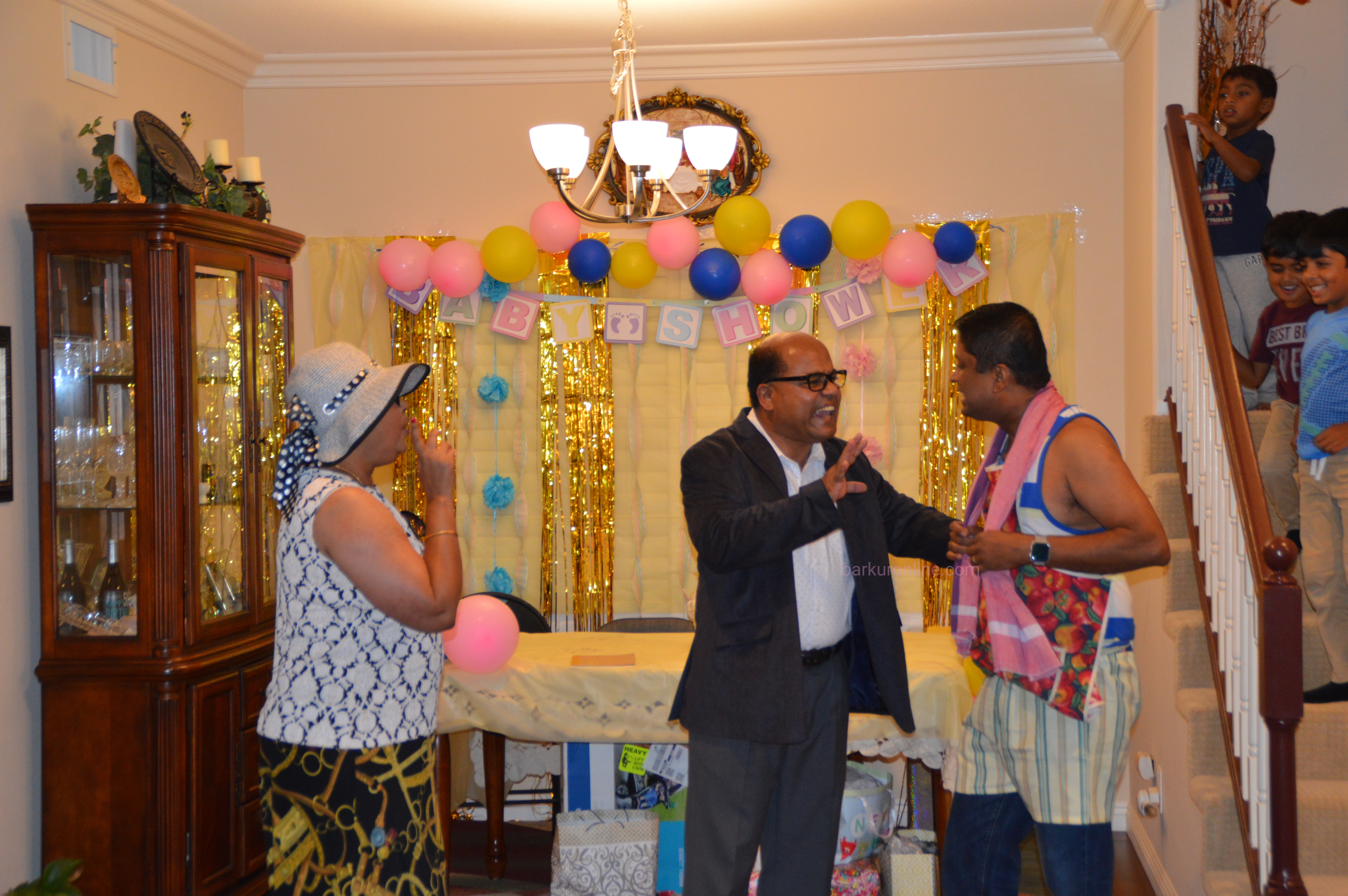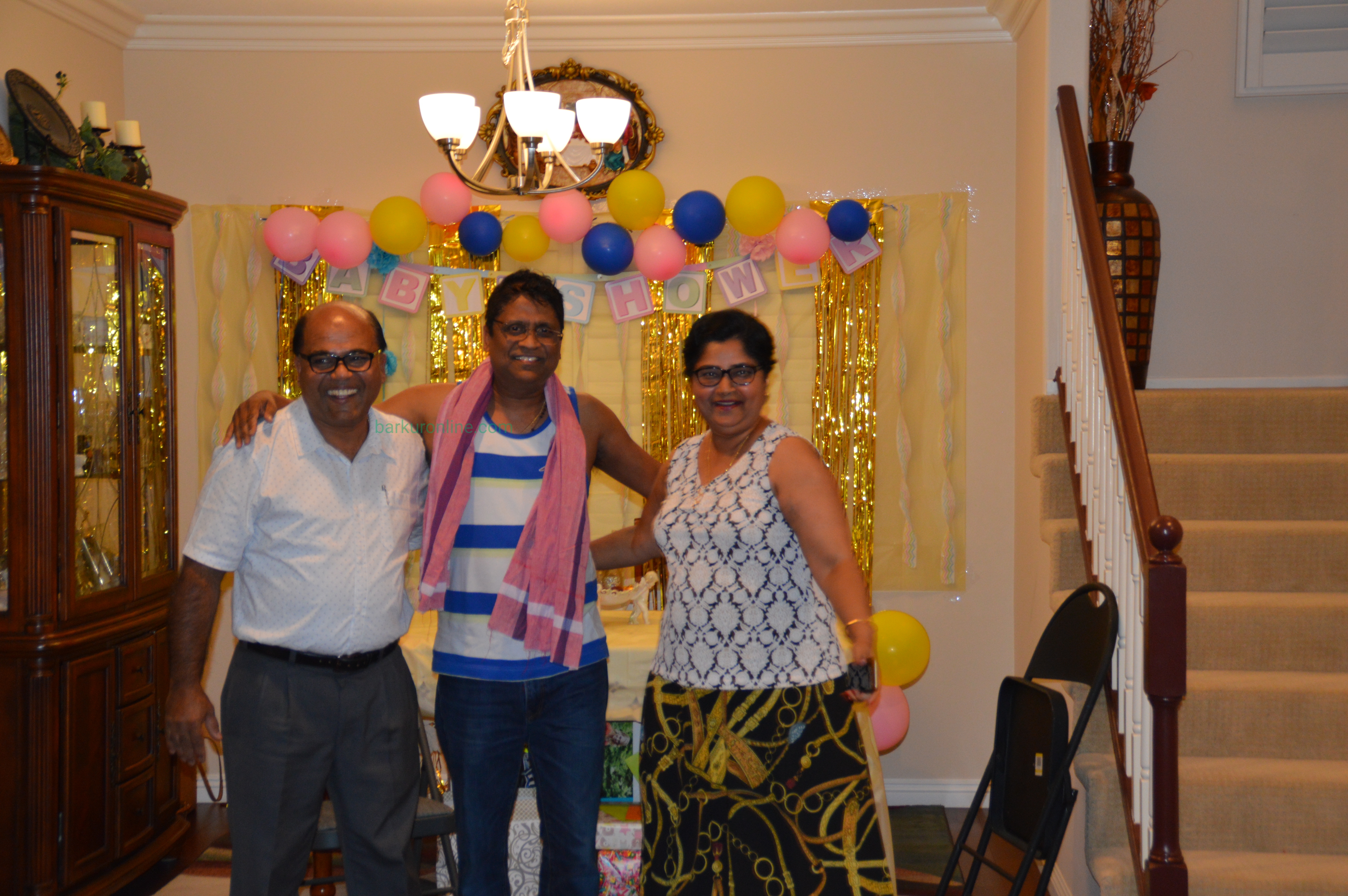 Here in Los Angeles, California, he actively associated with Mangalorean Friends and families. During the celebrations of Monti Feast and other special occasions to promote our Konkani culture, organized Konkani skits, songs,  trained Bombay grown Mangalorean's and occasionally these were staged in different get together. With their involvement, kept the Barkurian flag flying high, and now is very familiar among all the Mangalorean families, in this part of US. He kept a close contact with MCA EC (Mangalorean Catholic Association of East Coast) the Mega Association in US. Konkani Group in State of Arizona, Northern California and also the Konkani activists like Austin D'Souza Prabhu.
In brief about Family:
Happily married for almost 28 years, and Vincent and Ida's rightly a gifted pair, blessed with two talented children, Son Elston was born in Bombay and Elisha in USA. Elston now finished his studies and working and Elisha is in 11th grade almost set to go to University education.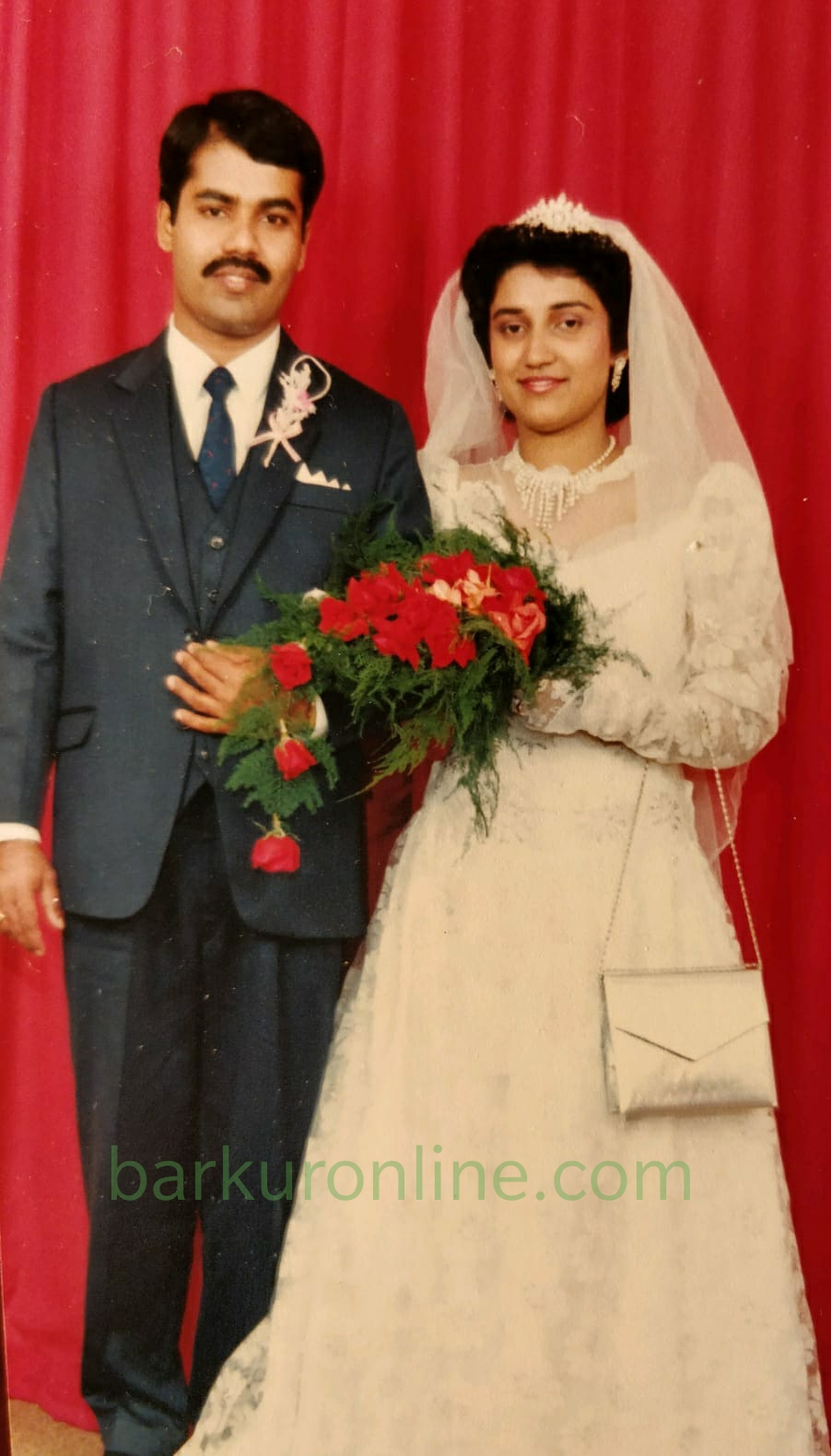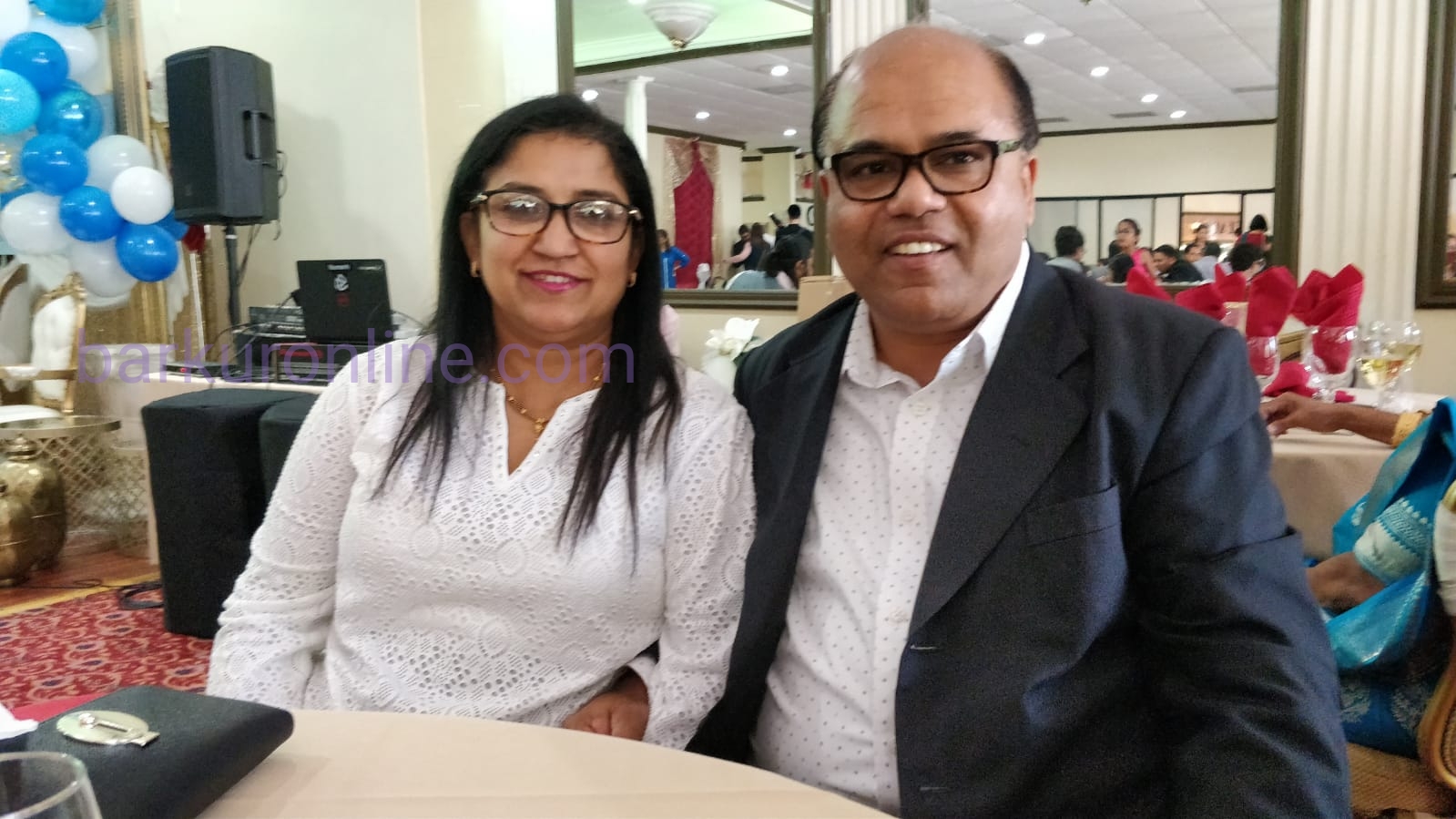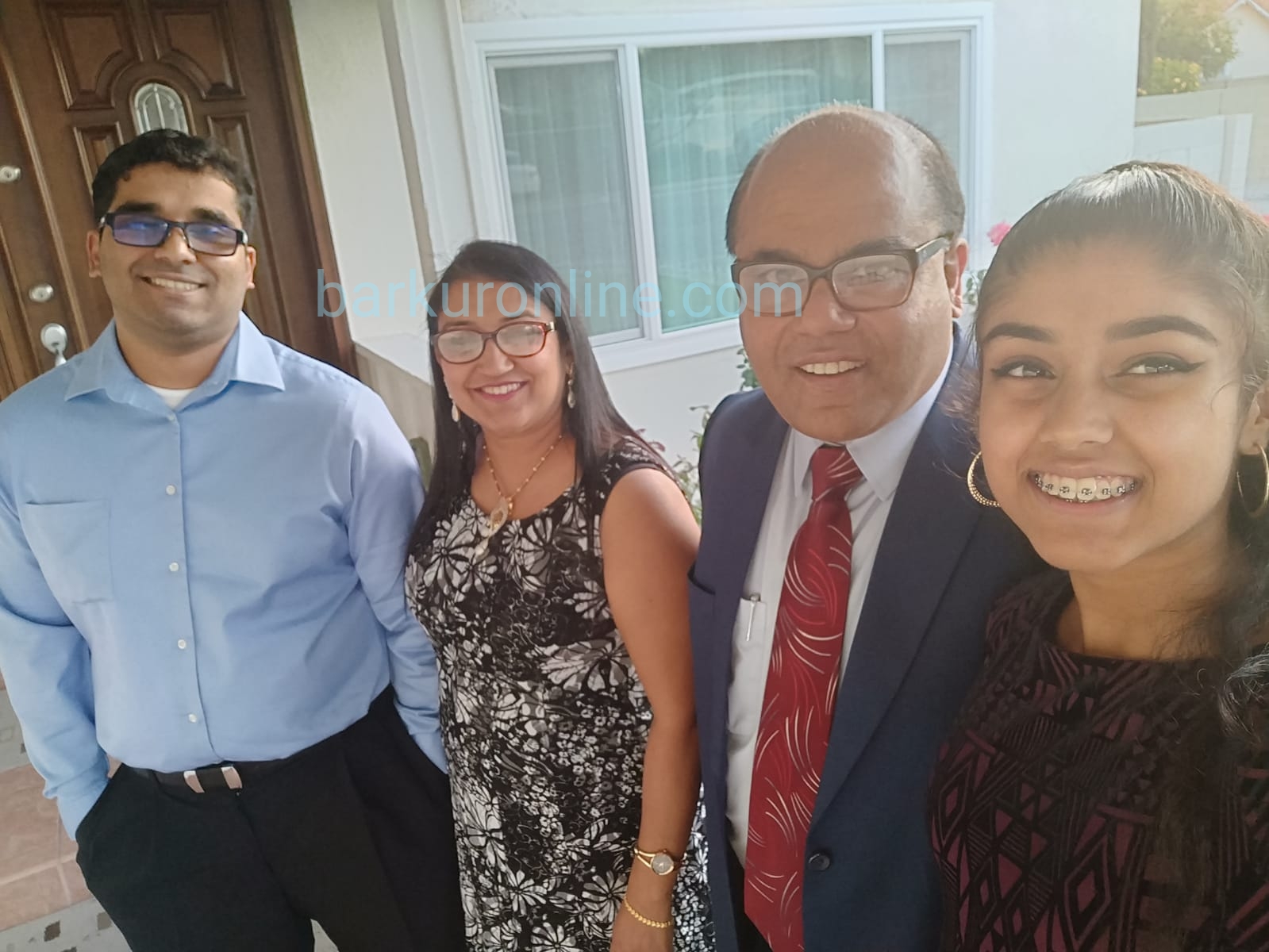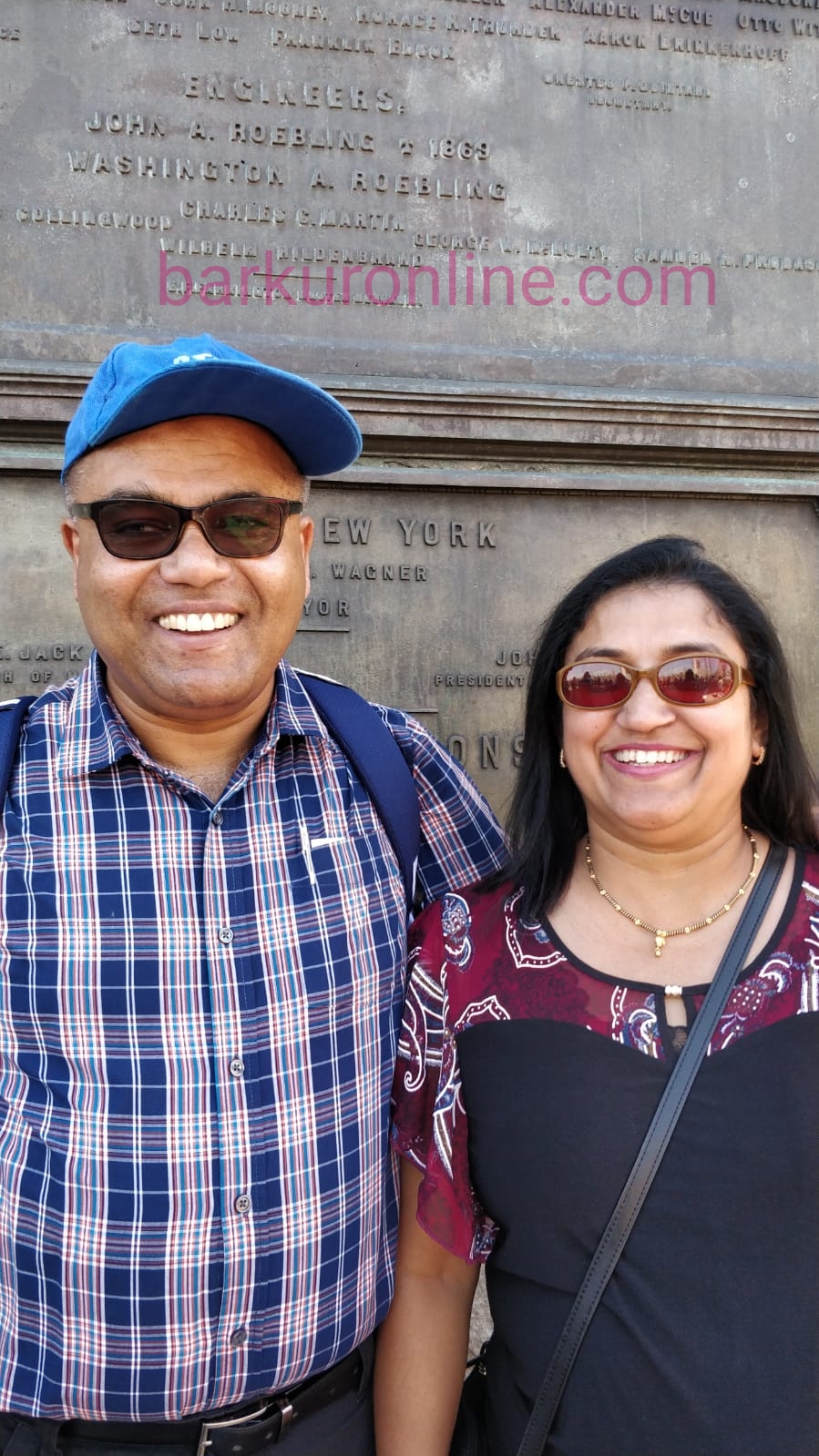 Daughter Elisha is following the footsteps of Dad, as she is involved in various activities such as Dance and public speaking and a Teen Youth President in Local Parks and Recreation Centre. During the 21 long years in USA, the family celebrated significant mile stones of 50th Birthday celebration, 25th Silver Jubilee Wedding and so on…….
Always happy to have close Family and Friends visiting his place, and more than happy and contented to play host to many like, our Bakurians Edwin Sequeira (Former SPA Vice President), Rev.Fr Stany B Lobo, Wilfred Gonsalves and very much privileged to have Kishore and his son Sean Gonsalves few months ago…..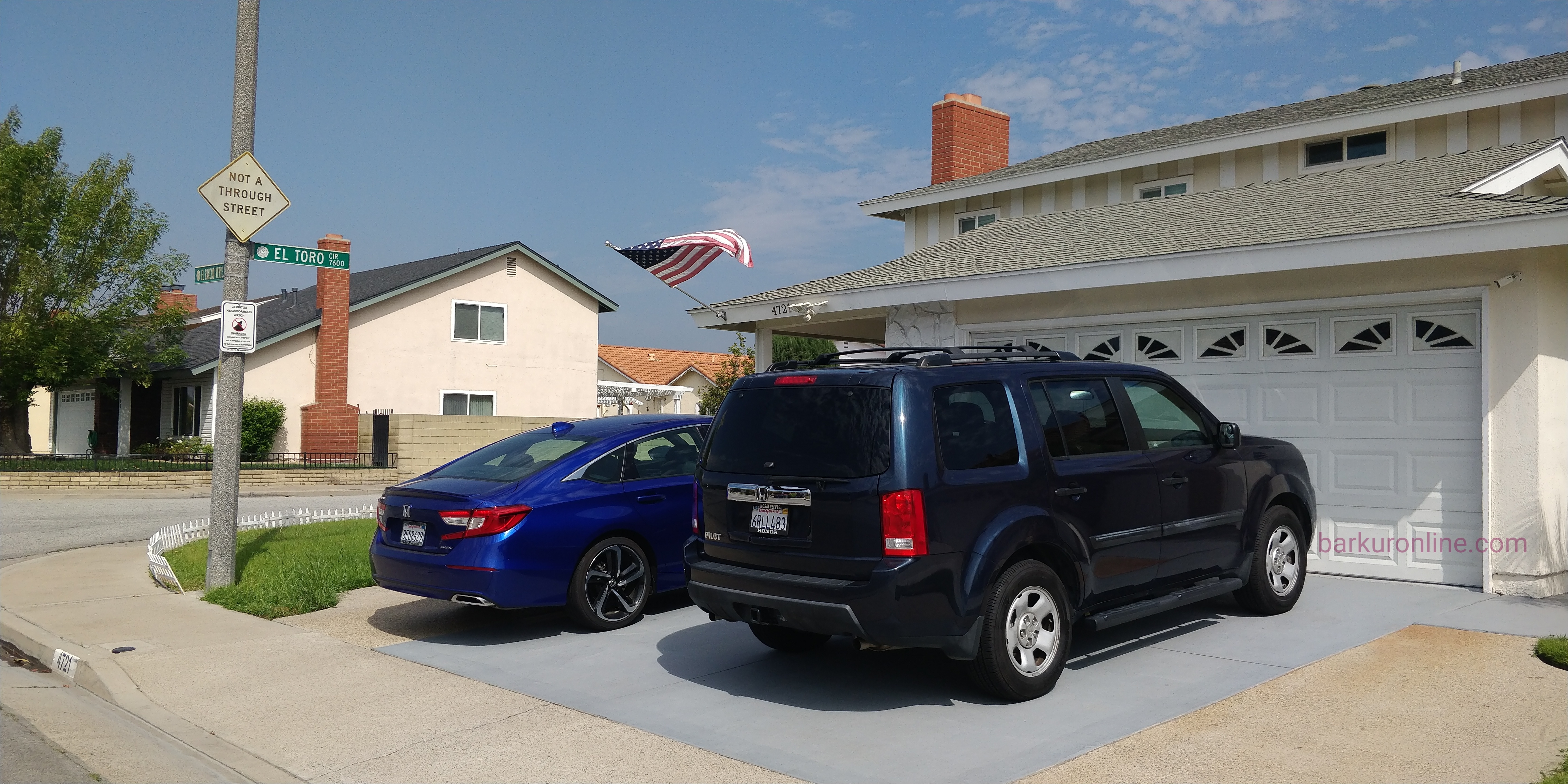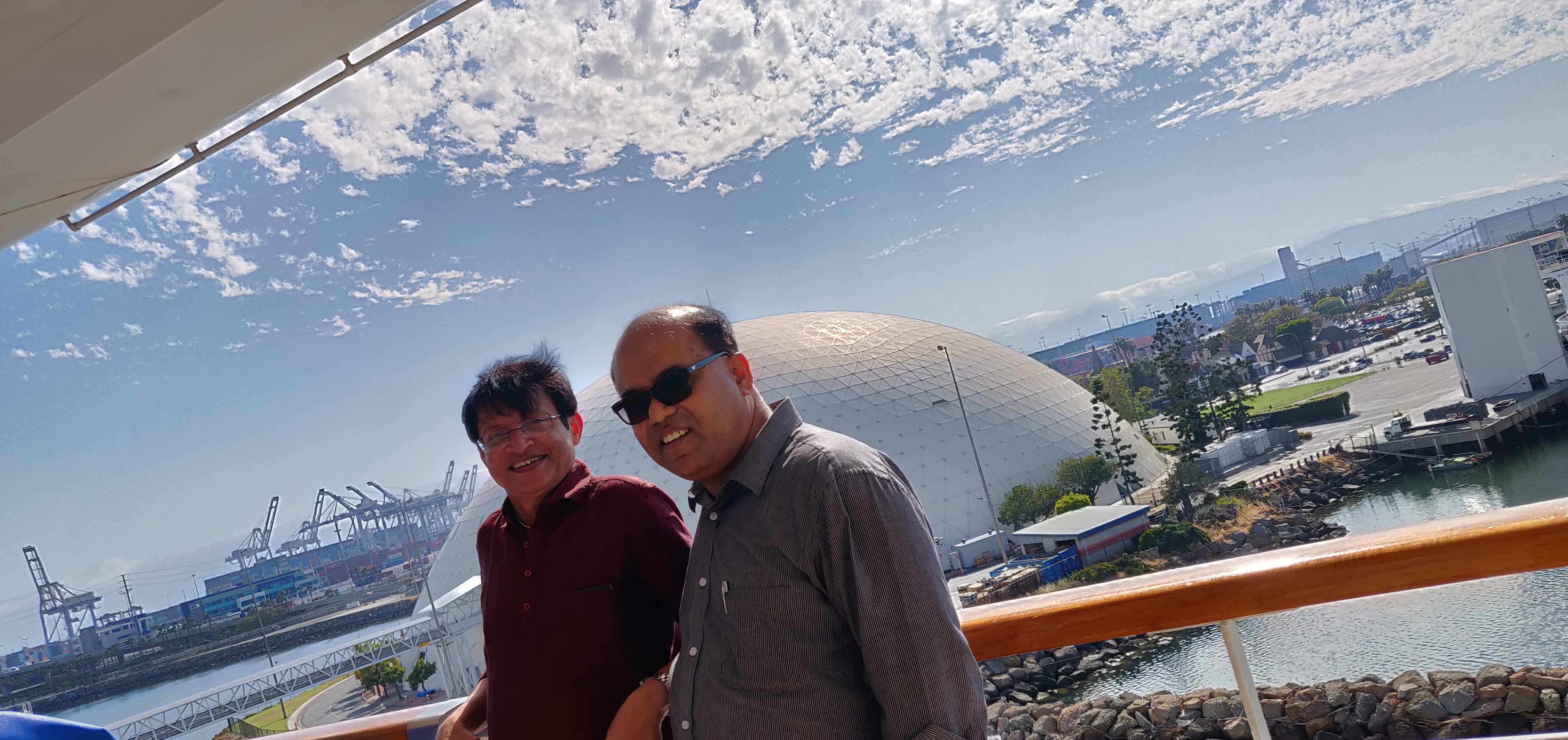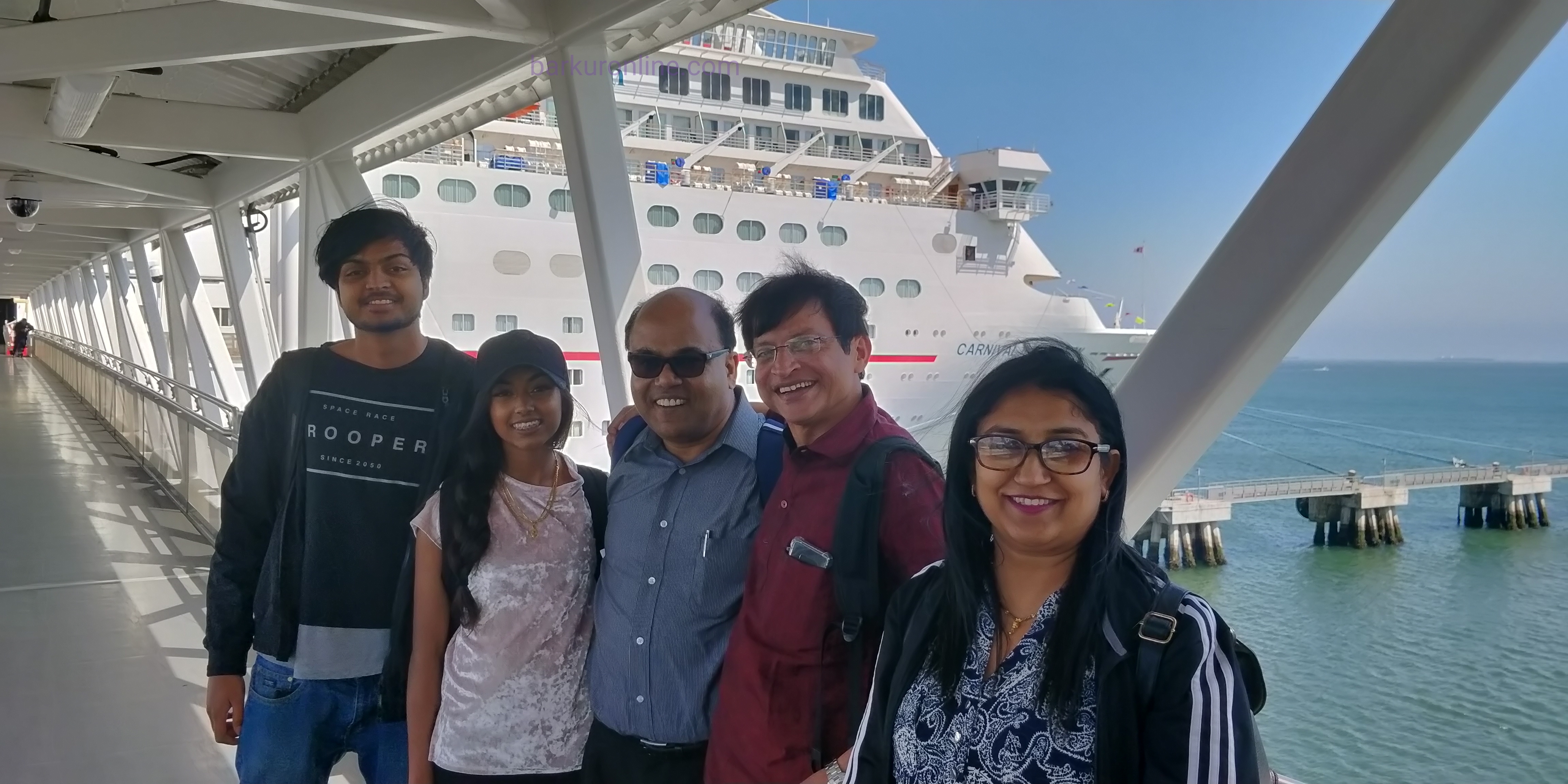 Spirit behind the ICYM Reunion on 12th March, 2016
The CYM of Barkur probably only one such unit in the Diocese to have its 'EX-Members Association' started way back in 2002, during its Silver Jubilee celebrations, on the principle – 'active in need and or otherwise passive' Due to various constraints, though it couldn't organize any great event, its members always remained in touch with each other through various interaction groups, barkuronline website and other media….Vincent always wanted to have meetings / Get together of CYM Members and under his initiative a grand Re-union of CYM organized in March, 2016 at Barkur. Of course he wanted this to be a regular affair and on 22nd  December 2019 - again all of us are meeting…..It's a proud privilege and honor to have the Founder of CYM Barkur, HE the Bishop of Bellary Rt. Rev. Dr. Henry D'Souza and grace and bless us….!
One more interesting point worthy of a mention at this moment – Vincent's family well settled in Los Angeles in California USA for the last two decades, last year he invited all CYM present and previous members for the house warming ceremony of his new flat in Udupi, which was again an occasion for coming together and cherish those good old memories….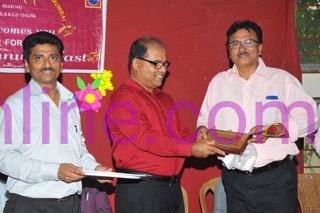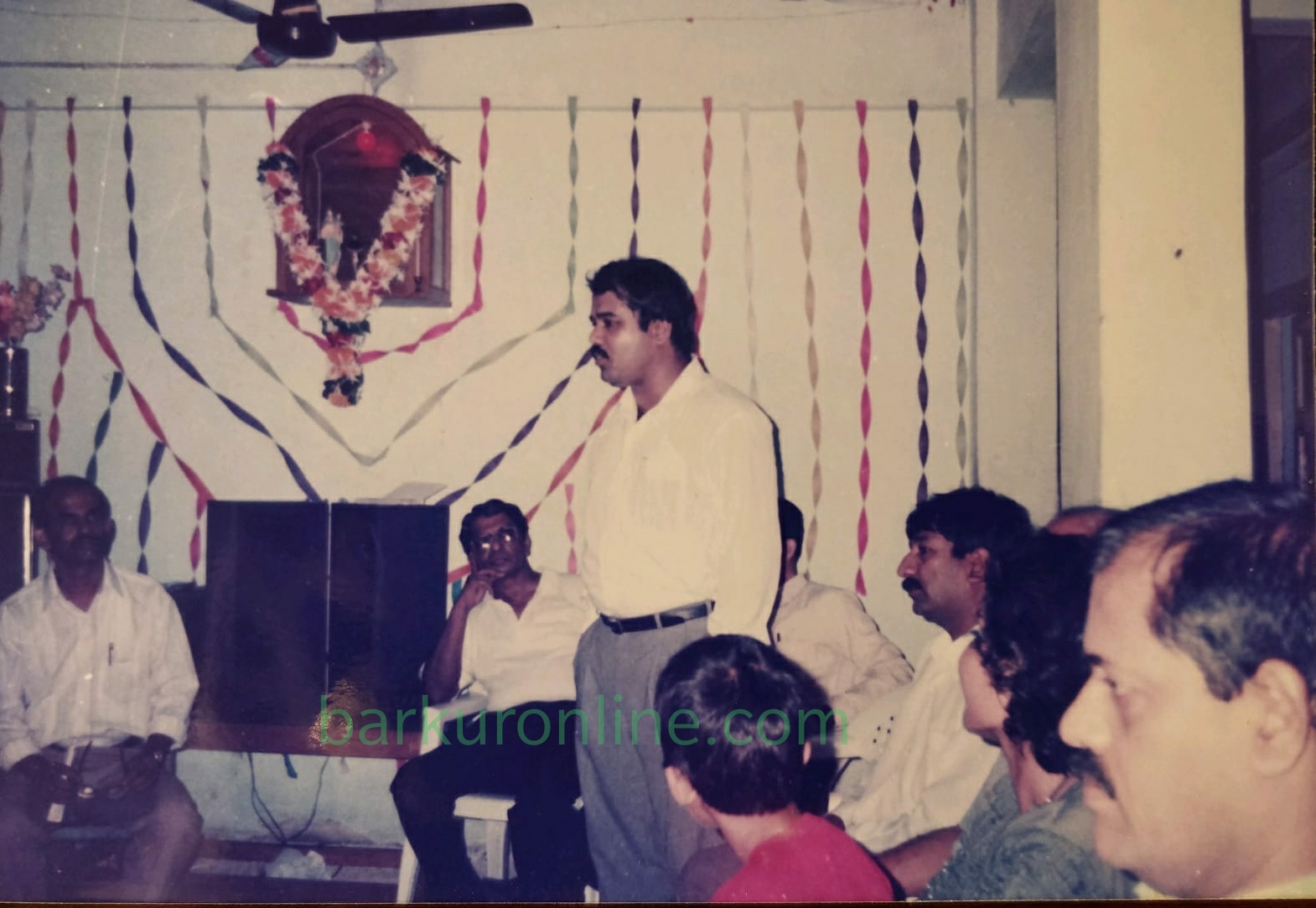 Vincent and his Family is a permanent patrons and benefactors of well-known Socio-cultural group The Expressions, their involvement and contribution to Kavita Trust and such platforms visibly acknowledged…..they were generous donors for the Church and its manifold activities and projects….it is true, that no person in this world has ever been rewarded for what he has received…but he is always honored for what he has given to others….!
Prior to the conclusion:
Very few had the capacity to be the rallying point and Vincent stand tall among them. Interestingly, his wife Ida too loves her husband's involvement in such activities from day one of their married life. Many friends receive surprise calls all the way from USA, on their wedding anniversaries, Birthdays etc… a man have time for everyone and every occasion, rightly is a 'uncrowned co-coordinator of CYM for lifetime'….Last December 2018, when we met after a long gap, his words always come to my mind, 'in life we will meet two kinds of people; one's they build us up and the ones who tear us down. But in the end, we will thank them both…. for what we are today…'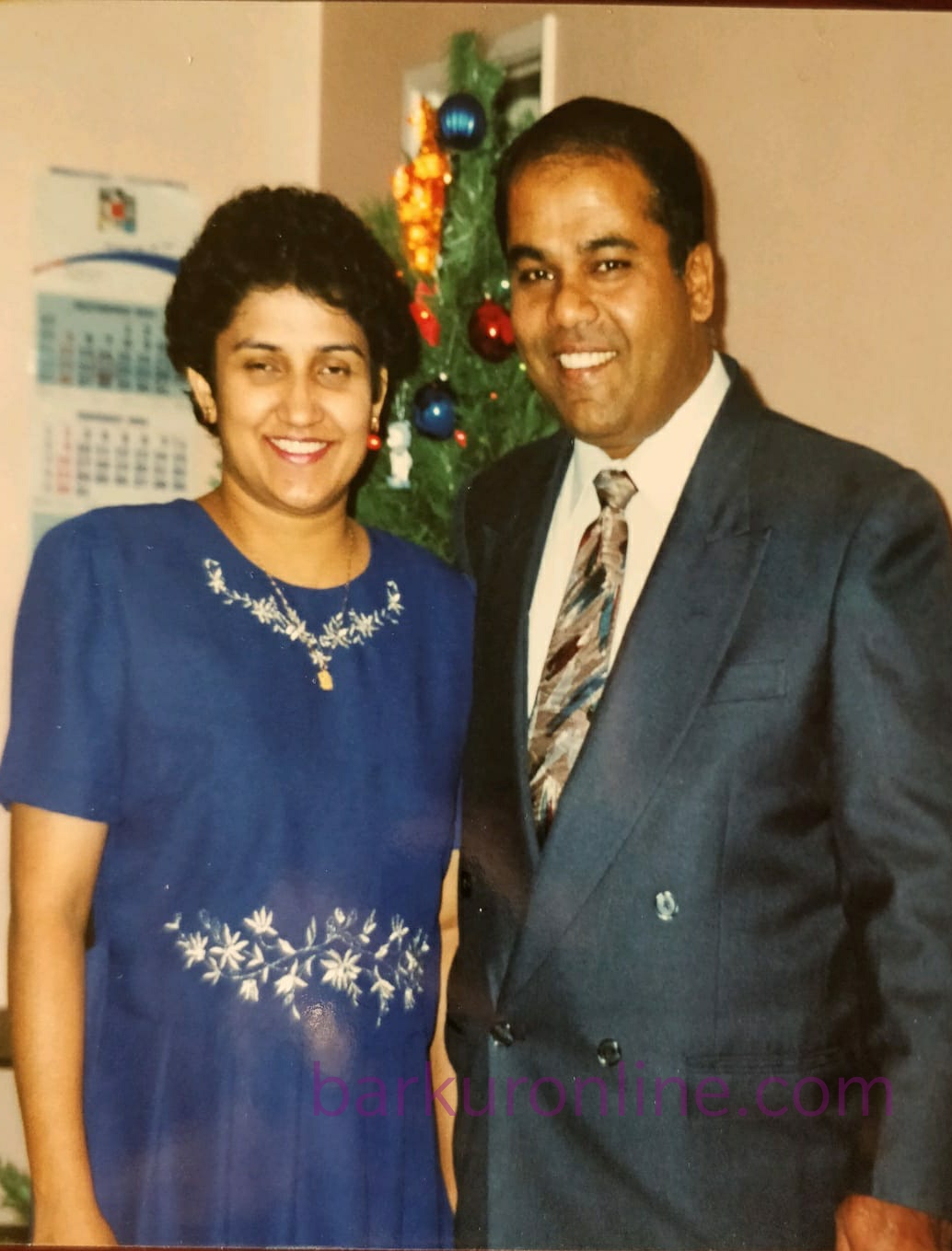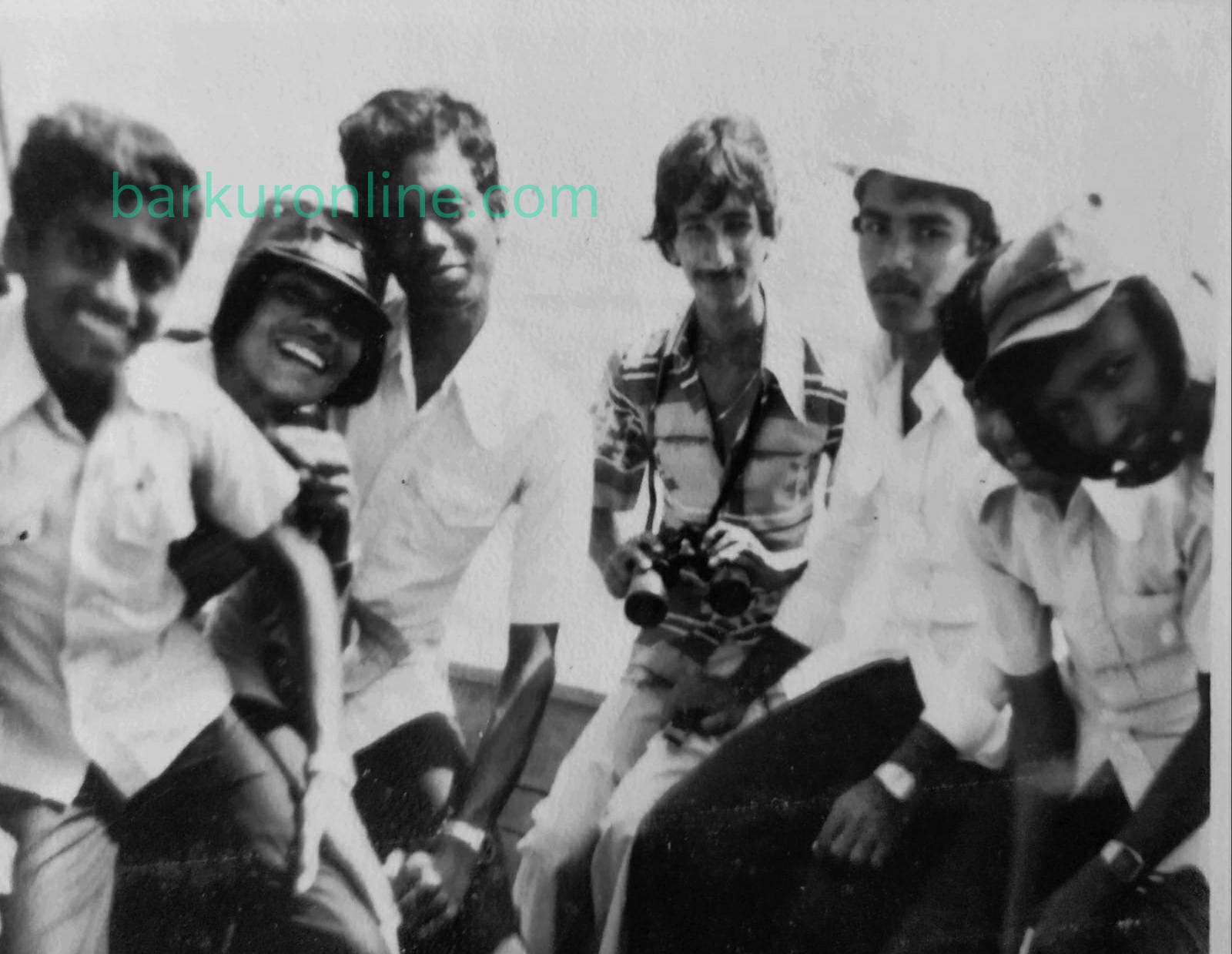 A man endeared himself to various charitable organizations, social groups earlier in India and now in Los Angeles USA had his home open to invite visiting natives with abroad smile together with his beautiful and talented wife Ida and two pretty children, yes now handsome young man Elston….and cheerful daughter Elisha….A rare family enjoys every moment in their life, as todays beautiful moments are tomorrow's beautiful memories….!
We pray to Almighty Lord to bless the family with good health and peace of mind and let Him work more great things through Vincent and his family benefitting the society at large and Barkurians in particular.
On behalf of Barkur-on-line Team,
P. Archibald Furtado, 7th October, 2019 – archibarkur@gmail.com
Click here for Vincent Photo Album 1
Click here for Vincent Photo Album 2