Finally its happening, Bennekudru-Moodahadu Kudru Bridge to open soon
The much awaited connecting of Bennekudru-Moodahadu Kudru bridge my filling the mud to required height is started and the work is going on full swing.
It was a very pathetic plight for the the users of this bridge, as the work on the bridge was completed long ago but it could not be used as it was off-limit for the commuters as there was no connection road.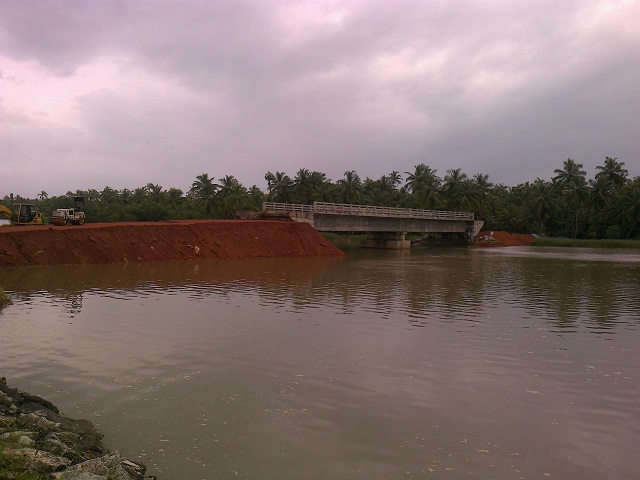 It was a cruel joke on the part of residents of Sastan, Moodahadu, Barkur, and Bennekudru as their long cherished dream of getting a connecting bridge between Bennekudru and Moodahadu was realized long back, but they could not use the bridge as the connecting road was not ready. But now there is good news and the work on the connecting road is going on full swing and it is expected that the bridge will be opened for the public use very soon. 
Work on the bridge, being executed out of the central government's funds meant for rural development, had started in November, 2010. Works totaling to Rs 1.70 crore out of the sanctioned project cost of Rs 1.96were completed. However, the villagers were disappointed after observing that no work was being conducted on the bridge since the last several months. The only work pending execution is providing connectivity on both sides of the bridge.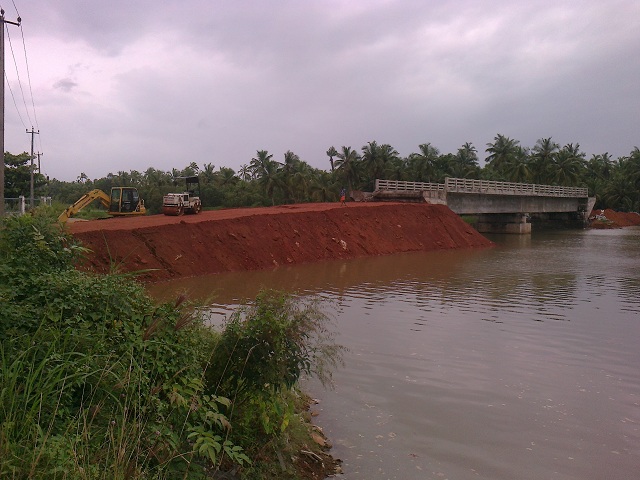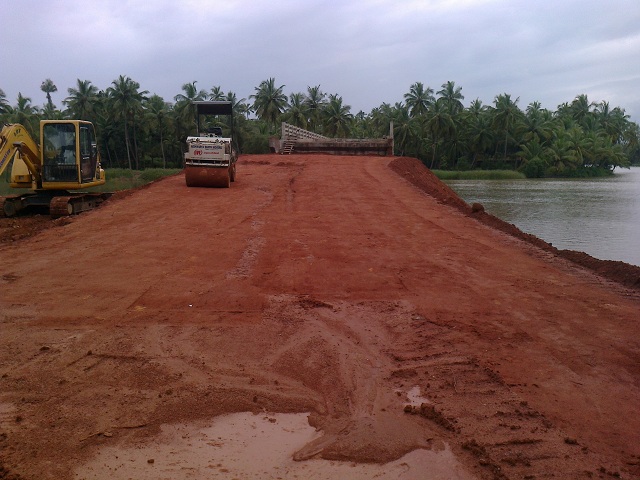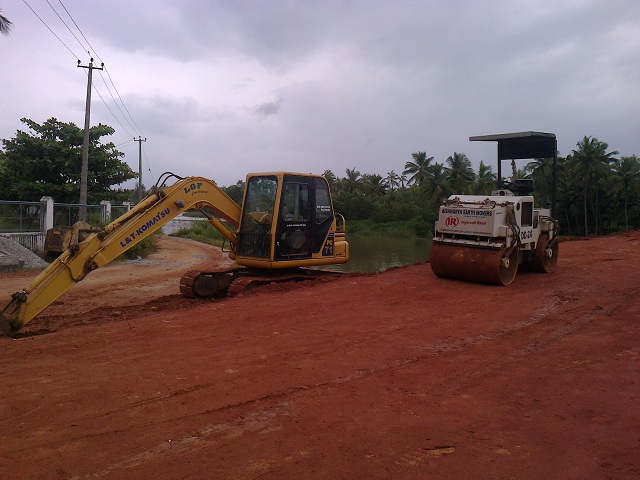 In the past, people of Saligrama and Sastana had to take a detour via Mabukala and Brahmavar to reach Barkur and Bennekudru, by covering a distance of about 12 km. With the opening of this bridge for the vehicular traffic, the people would be able to reach these destinations within minutes. 
When contacted, Sayyed Ismail, to whom the contract for the bridge has been allotted, attributed nonpayment of his bills, although he had completed works amounting to Rs 1.70 crore.