Benddkar is set for Grand Release in Mangalore
Benddkar is set for Grand Release in Mangalore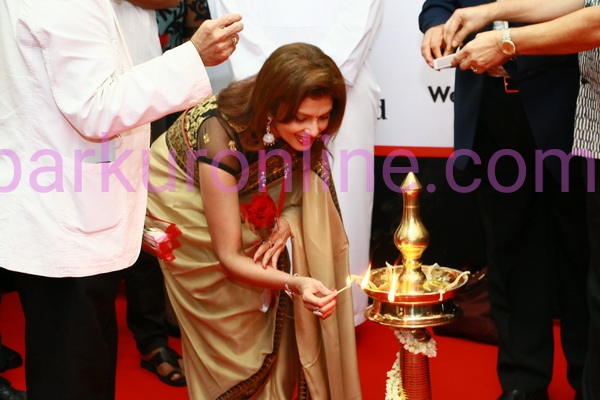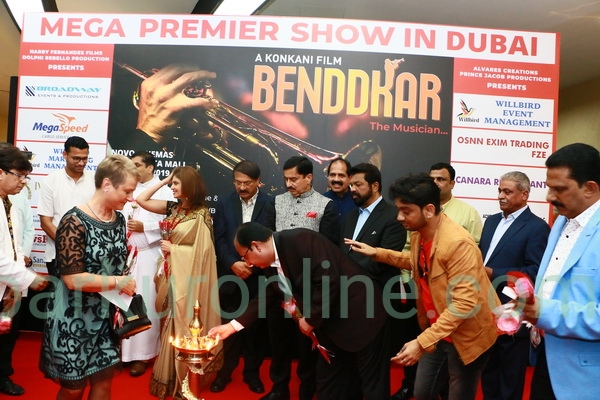 The upcoming Konkani movie 'Benddkar', directed by Harry Fernandes, Barkur is set for the grand release on November 22, informed producer Stany Alvares.
Click here to read about Harry Fernandes Barkur featured as our Personality of Month.
Addressing media Stany Alvares said, "'Benddkar' means brass band artiste. As brass band music form is diminishing, it is necessary to revive this music form. With that theme in mind, 'Benddkar' Konkani movie is made.
"Prince Jacob, Varsha Usgaonkar, Manogna, John D'Silva, Kevin D Mello, Naisa Lotlikar, Sunitha Menezes, Deepak Paladka, Joseph Mathais and others are playing prominent roles in the movie. 'Benddkar' is directed by Harry Fernandes, who has directed movies in Marathi and Bhojpuri languages also.
"So far Harry Fernandes has directed four Konkani movies. He has directed 'Noshibacho Khel', 'Sophiya', 'Zanvoy No 1' and now 'Benddkar'. Music is composed by Patson Periera, lyrics by Wilson Kateel and Shafeeq Sheik has handled cinematography. The movie is produced by Harry Fernandes, Prince Jacob, Dolphy Rebello and Stany Alvares.
'Benddkar' has been already premiered in Dubai, Goa, Sharjah, Abu Dhabi, and Qatar. It has received positive response. The movie will be releasing in Israel on November 29 and in Mumbai on December 8. Movie is also dubbed in Goan Konkani dialect.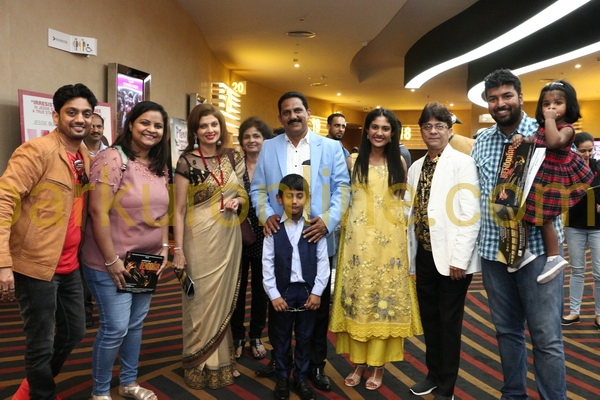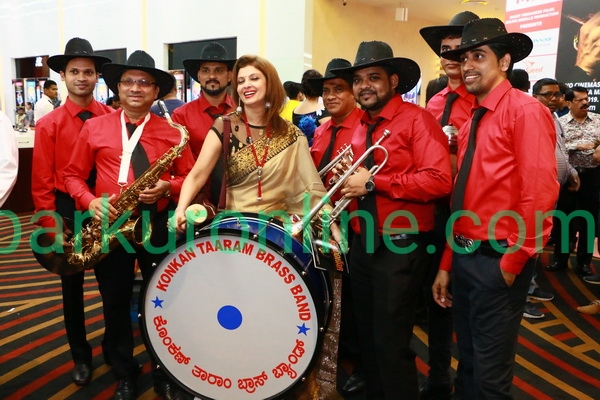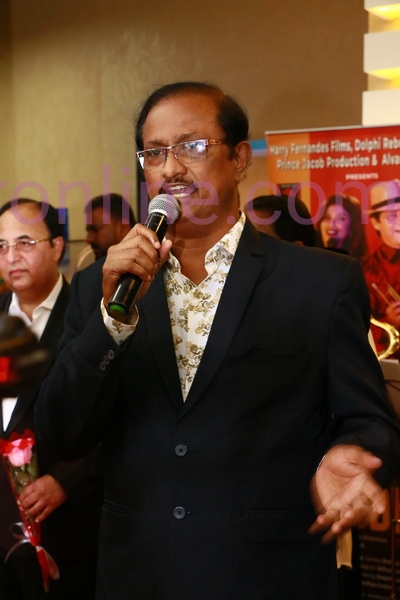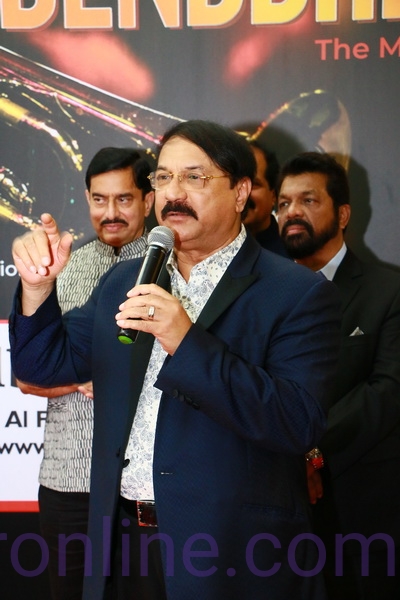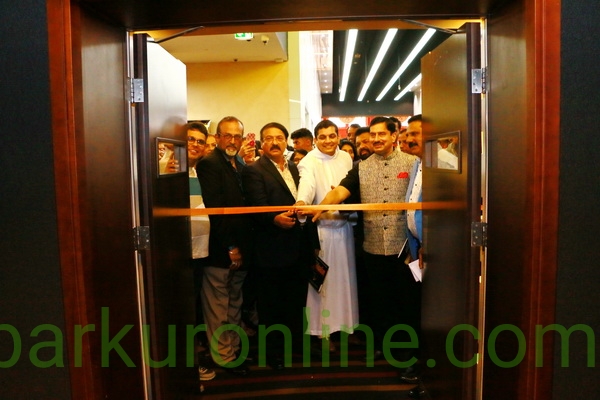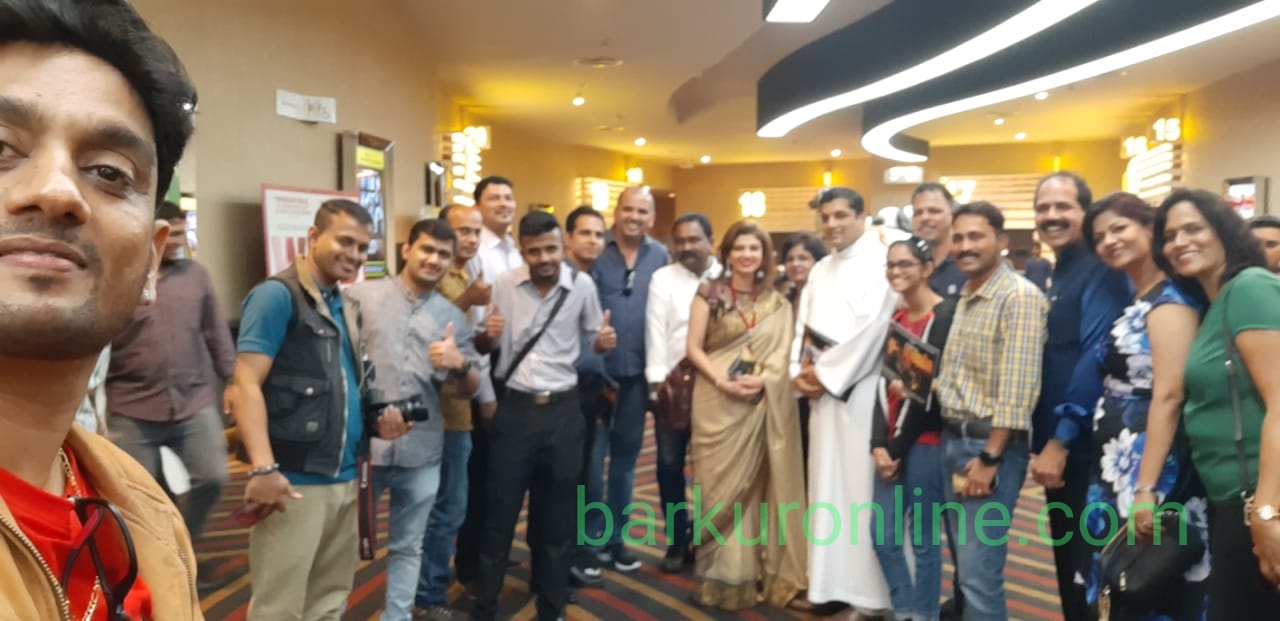 Film world is nothing less than a gamble, one can mint money or lose everything he have….At times, good films ate dust and average one's amassed good fortune…Many producers, directors and artists came to roads and few became rich and famous overnight….Konkani filmdom is a small enterprise, wherein very few tried their luck…Harry Fernandes Barker, otherwise a successful name in producing, directing and associating actively in Bhojpuri and Hindi movies, would have been concentrated more there and for his hard and dedicated passion, by now would have been a correlate….! It's we, fairly small Konkani speaking community, truly fortunate to have him here to produce, direct and dedicate Benddkar, already a super hit in Arabian gulf countries….
Benddkar will hit the silver screen in Mangalore on 22nd November and on 27th in Udupi. For release in Udupi, the distributers decided to honor the Benddkar, fraternity who were the leading characters in the movie, by arranging the first show in their hometown, Jolly Brass Band, Perampalli, Our Lady of Fathima Church hall, on their annual Feast day….
Almost all films of veteran Harry Fernandes were picturized at the backdrop of beautiful Konkan coastal locations in Mangalore, Goa, Mumbai and most of the stories either originate, or evolve and revolve around here. More precisely, Noshibacho Khel and Benddkar showcases Barkur and surrounding in a big way…. The muhurta was held or the first shot was taken in famous and historical Shimhasana Gudde, near church, incidentally the very birthplace of Harry, now at Dolphy D'Souza's residence, at the glittering ceremony and again, the last scene of the movie ends there…...!!
In short, this movie is woven on emotional chords - the plight of Benddkar the traditional musicians, entertainers struggling to continue with the profession with competition from DJ and western music in our Konkani Catholic community. Elder brothers (Prince Jacob) and his wife's (Varsha Usgaonkar) passion for brass band and equally measured hatred towards the trumpet of younger brother (Kevin) take the viewers, to a realistic world of material life with money on the top priority….
Interestingly the film has good number of hilarious and lighter moments to relish. John D'Silva, Deepak Palladka and team bring you out from serious viewing for a while in intervals. Our own Alwyn Andrade too is there as watchman with his dose of jokes. However, Sujatha Andrade performing a serious character role here for a change. Apart from the above one can see many Barkurian familier faces like Archibald Furtado, Dolphy D'Souza, Jessie Menezes, Edwin Picardo and others on silver screen.
Barkur, a place often be called cradle of ancient stone architecture and the temple town, with its rich and diverse history, the land occupies a unique and special place in the annals of Coastal Karnataka's tryst with exquisite architecture, religious history, cultural greatness with todays natural cynic beauty, which is rightly and artistically recaptured by its son of soil, Harry Fernandes, in BENDDKAR, a movies carries with it the deep rooted ingredients and instincts of the place Barker.
Just before the grand release of this Film in UAE, the Director arranged a special show in Mumbai on 18th October, 2019, with the august presence of few known people in this industry and producer family Mrs. & Mr. Dolphy Rebello….Once the show was over, Harry wanted us share our opinion, in one sentence Archibald Furtado told the producer, ''in the event of this movie is not a instant hit, then nothing will inspire Konkani art lovers…." Yes, the Konkani speaking people around the world anxiously looking for it…. As Dubai, Abu Dhabi, Sharjah, Qatar and Goa witnessed huge positive response….Houseful shows are reported….People who watched the movie in the theater wept and laughed…storyline touched their heart, Benddkar the musician and his talent and presence, part of our greatest events in life, has his personal life too…Many resolved, even vowed, they will not allow this talent to fade away…by watching the movie and gone on record to authenticate it….by making Brass band a integral part of celebrations…..what else one want than this….?
Friends, shall we not duty bound to encourage, patronize and appreciate this proud Barkurian…? Yes we have to …and this can be done by watching the movie with family members in the nearest place convenient to us…it has not only entertainment value but a social awareness, moral message and cultural richness of society…..The film has wonderful songs and music, a display of talent in the form of acting by almost all actors and actresses doing full justice to the roles small or big, they were allotted….Many familier faces from Barkur making their presence felt at the silver screen…..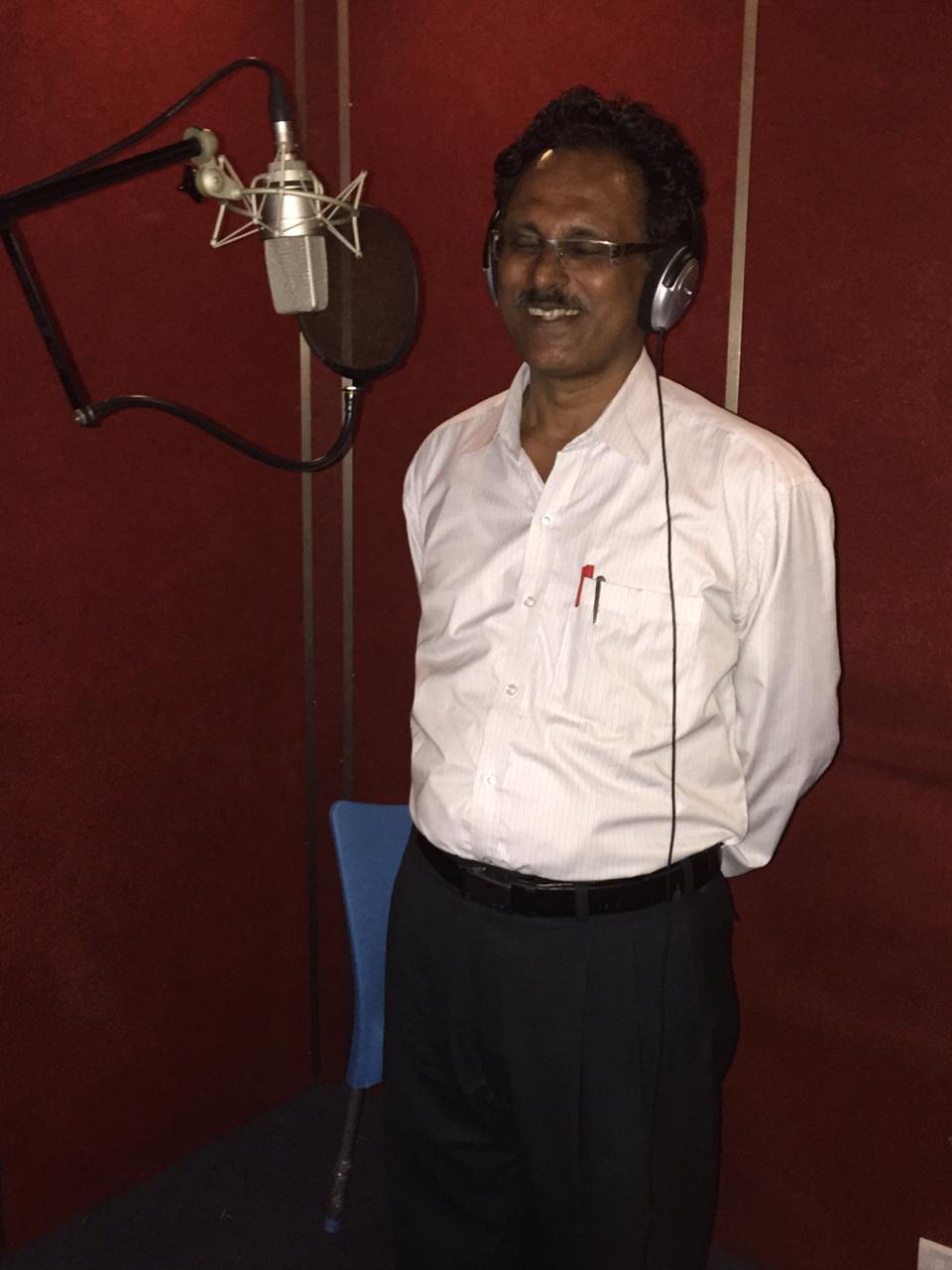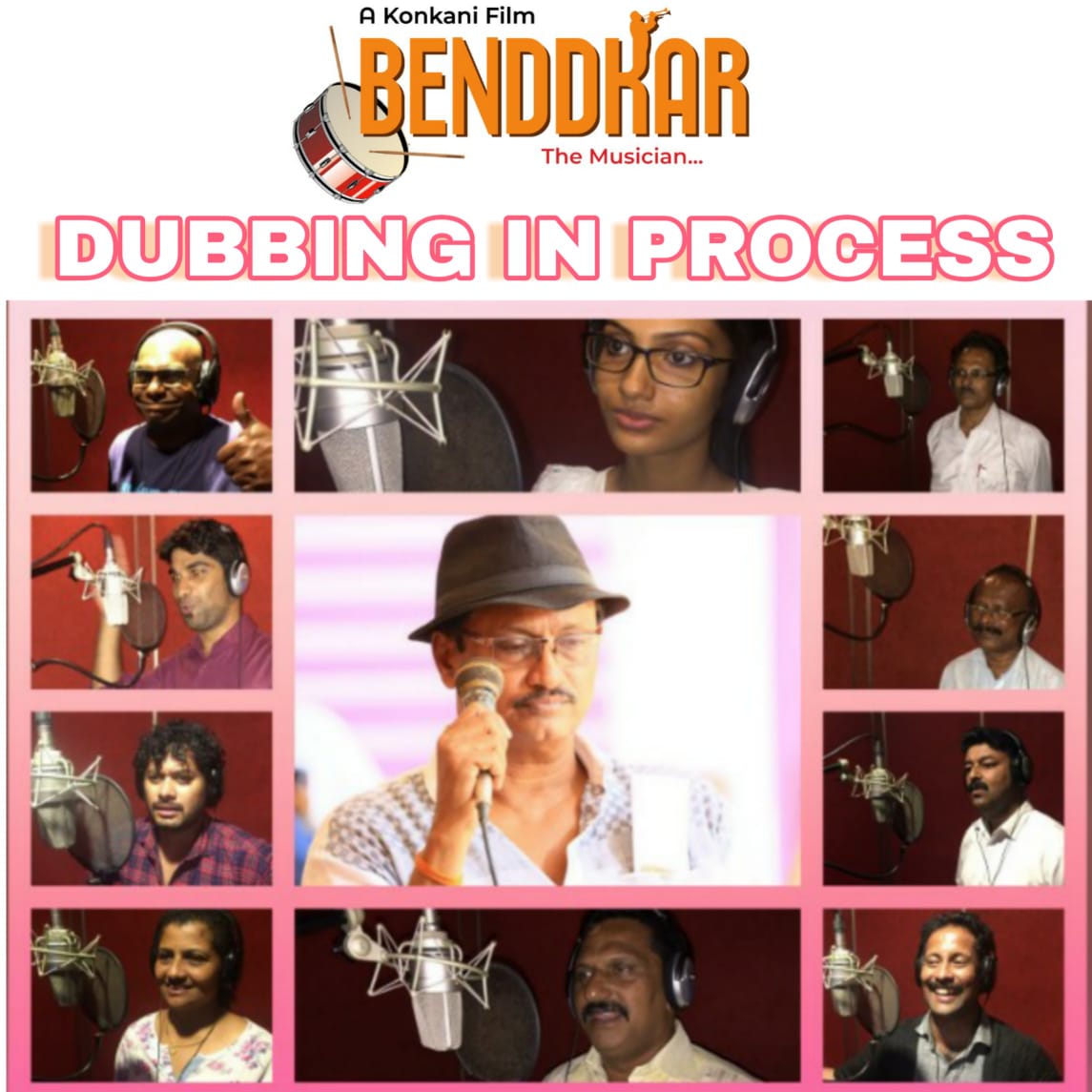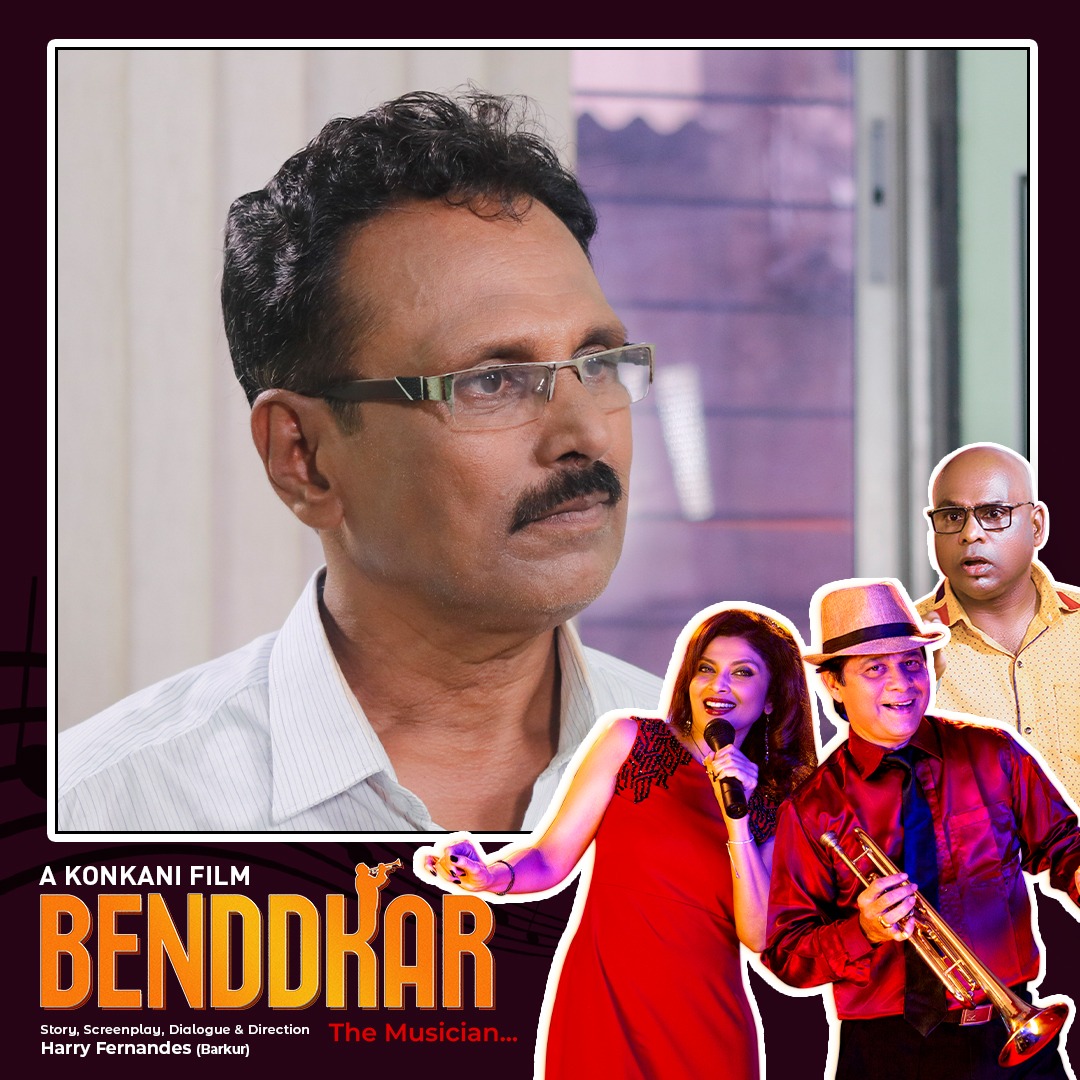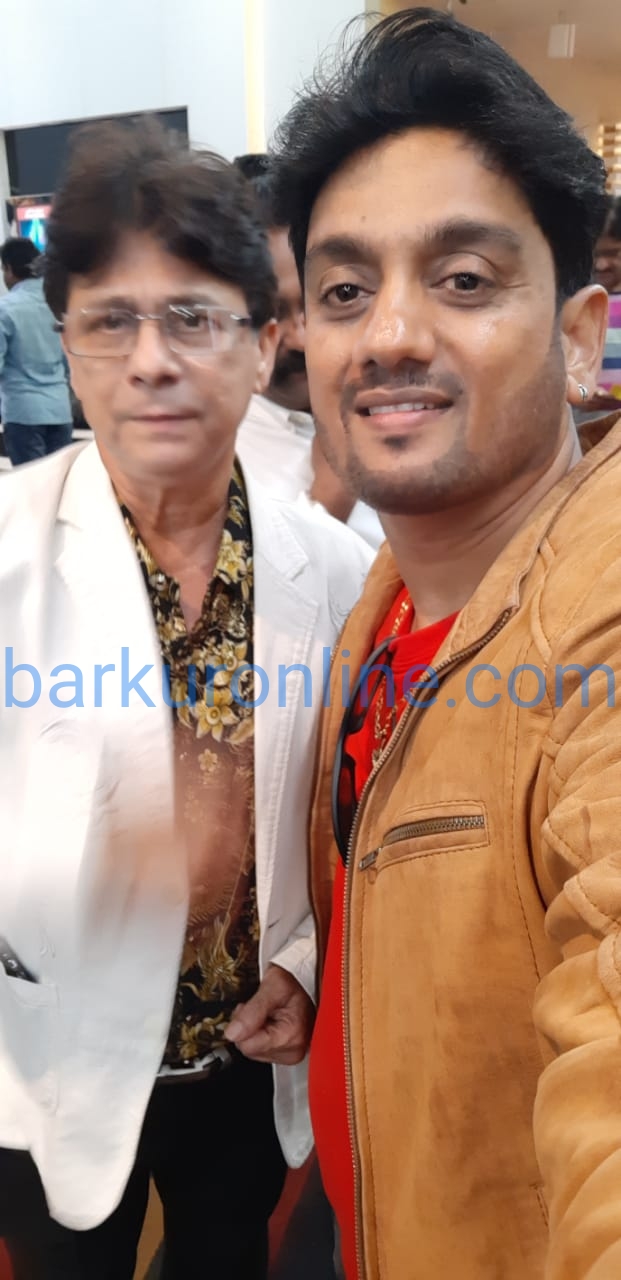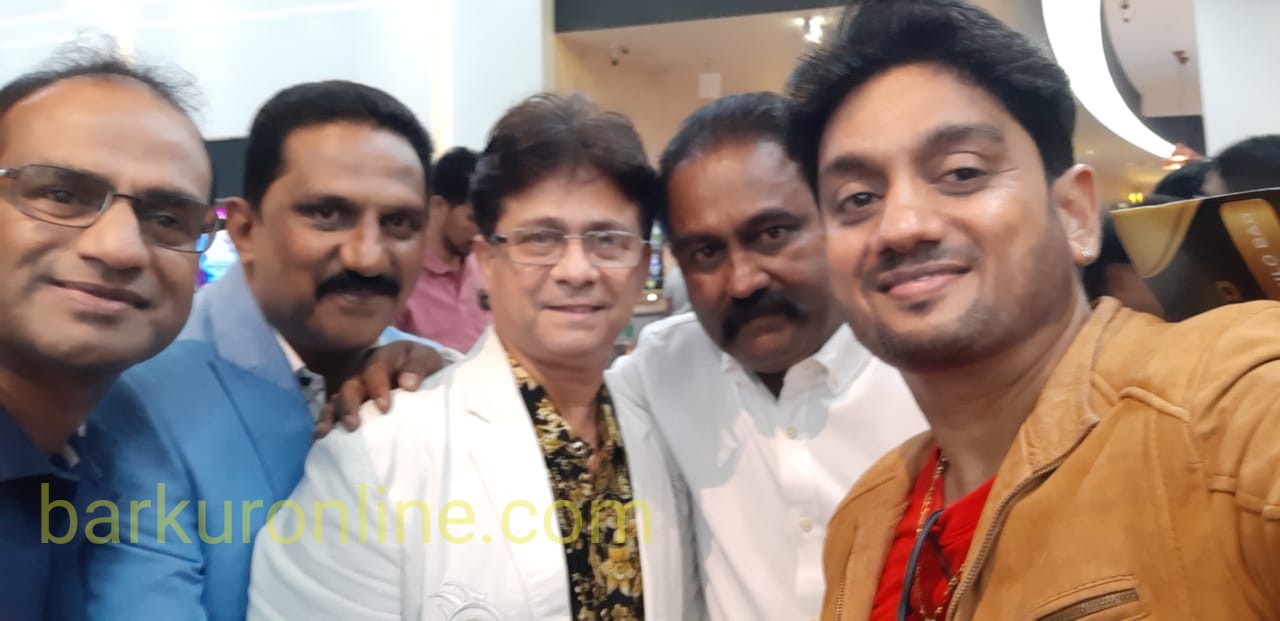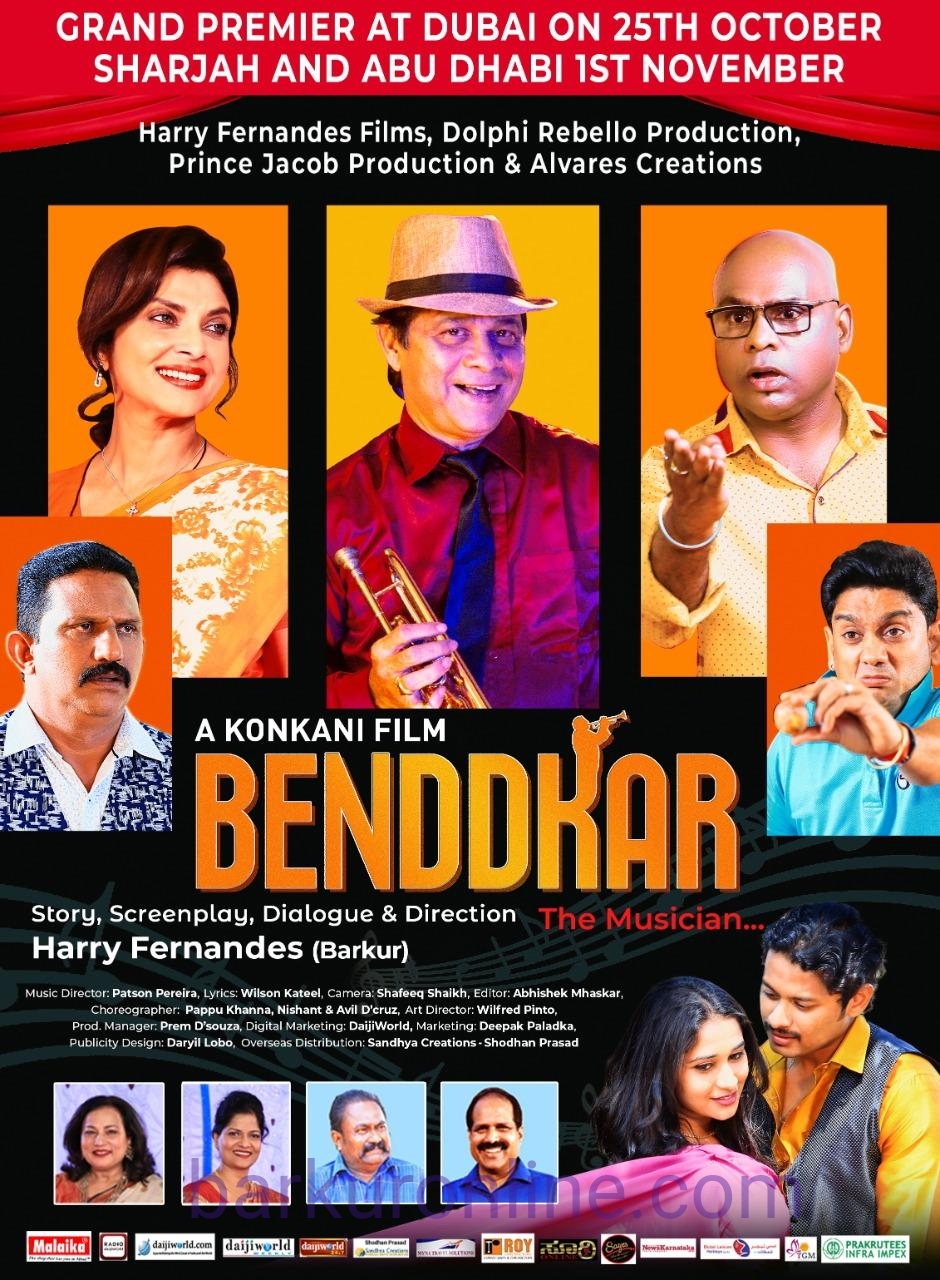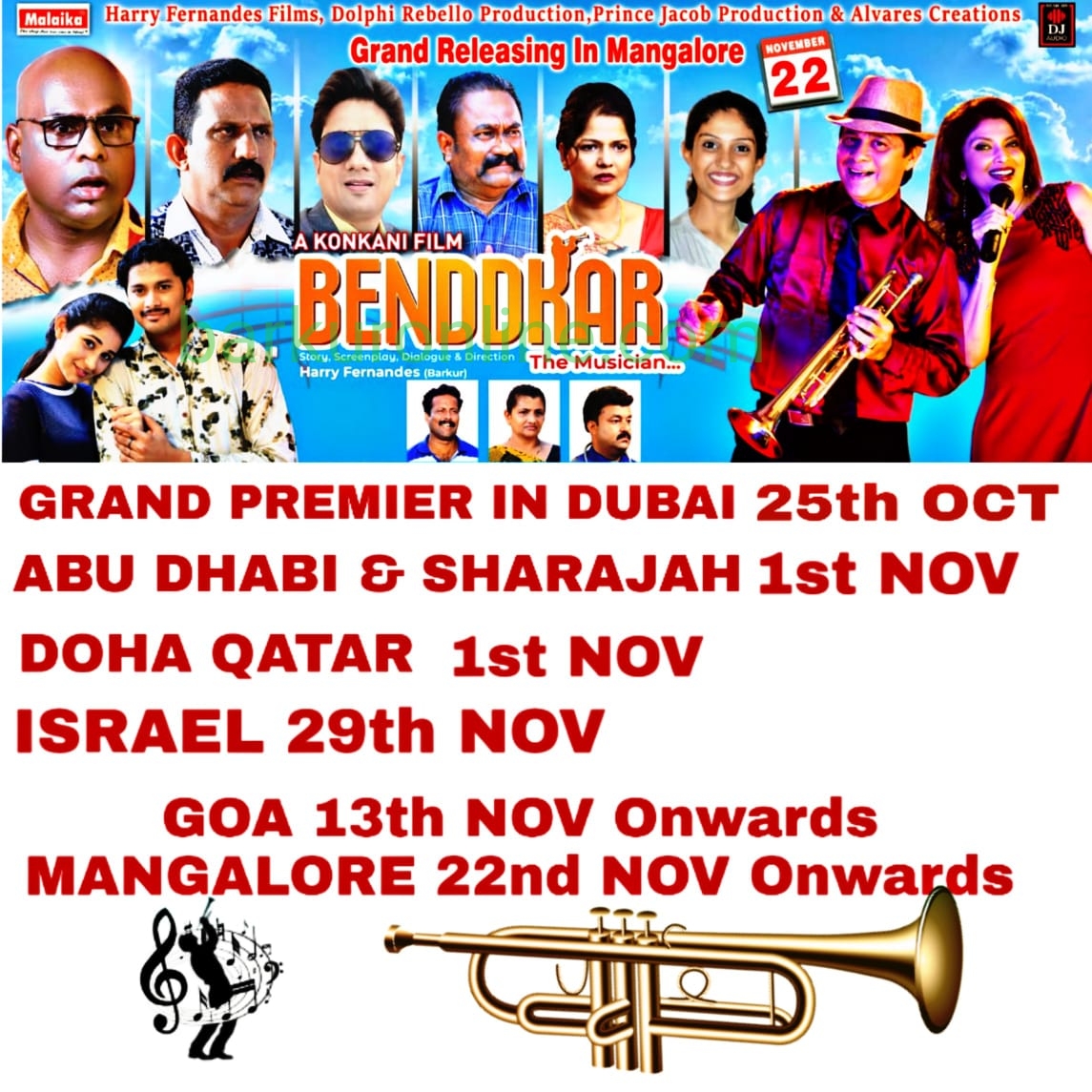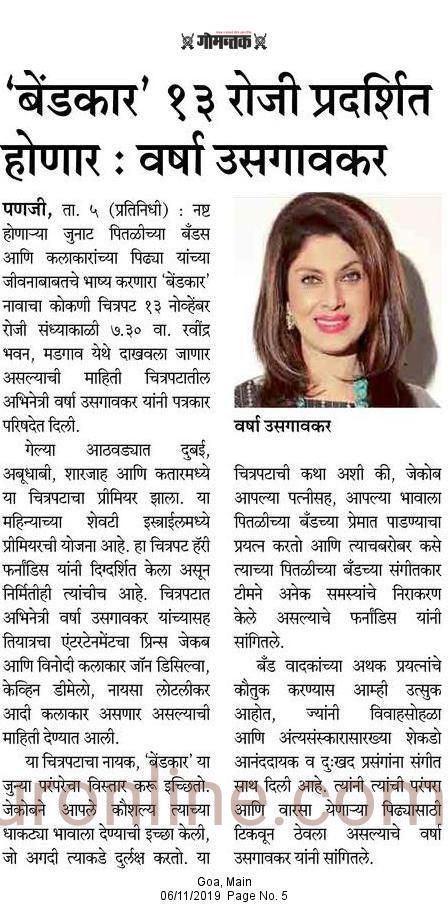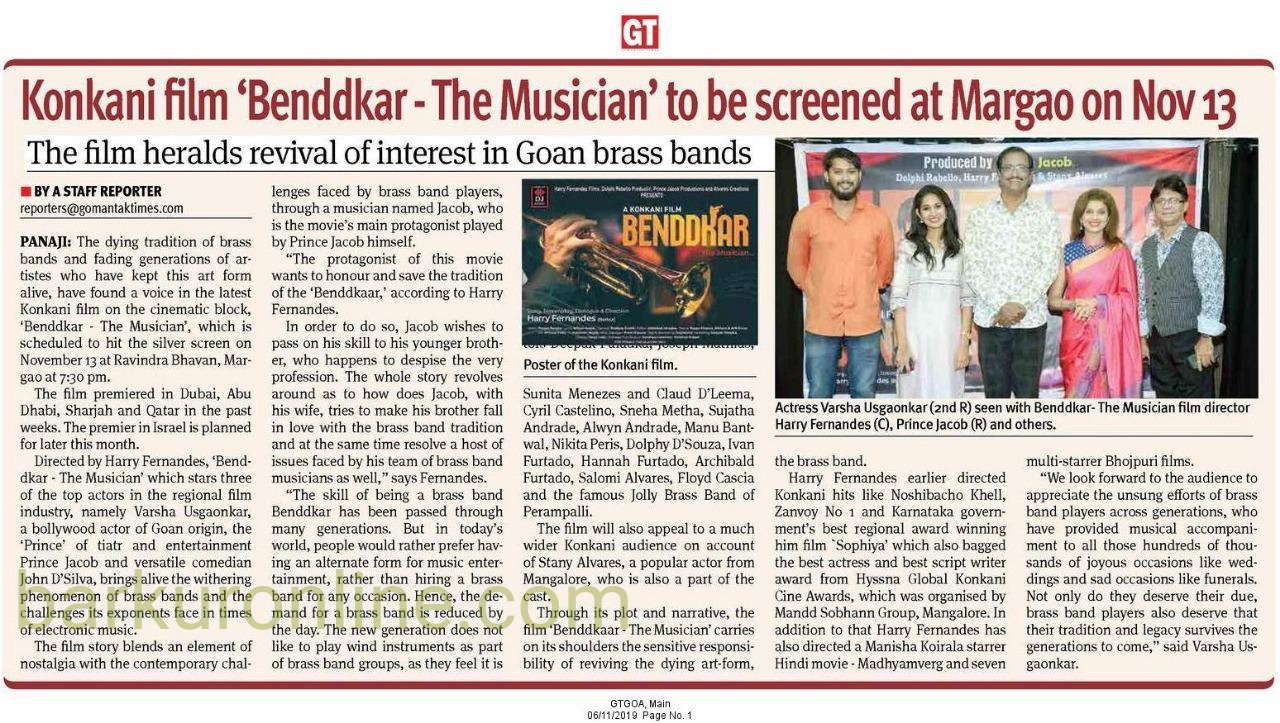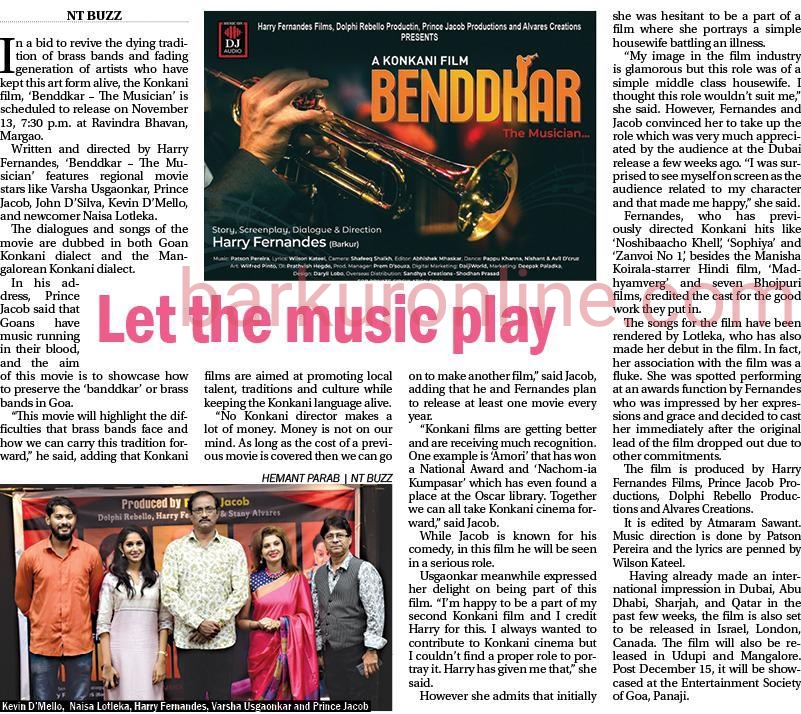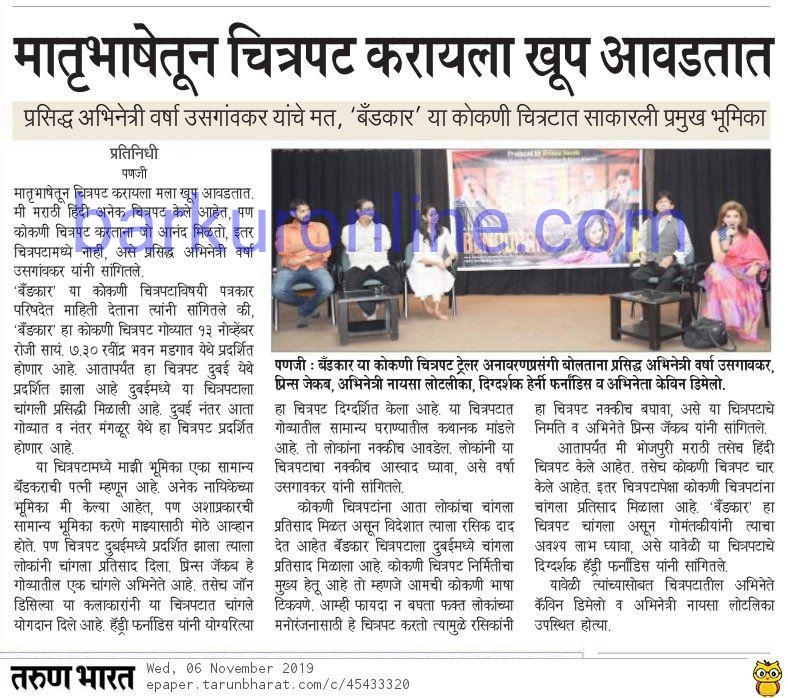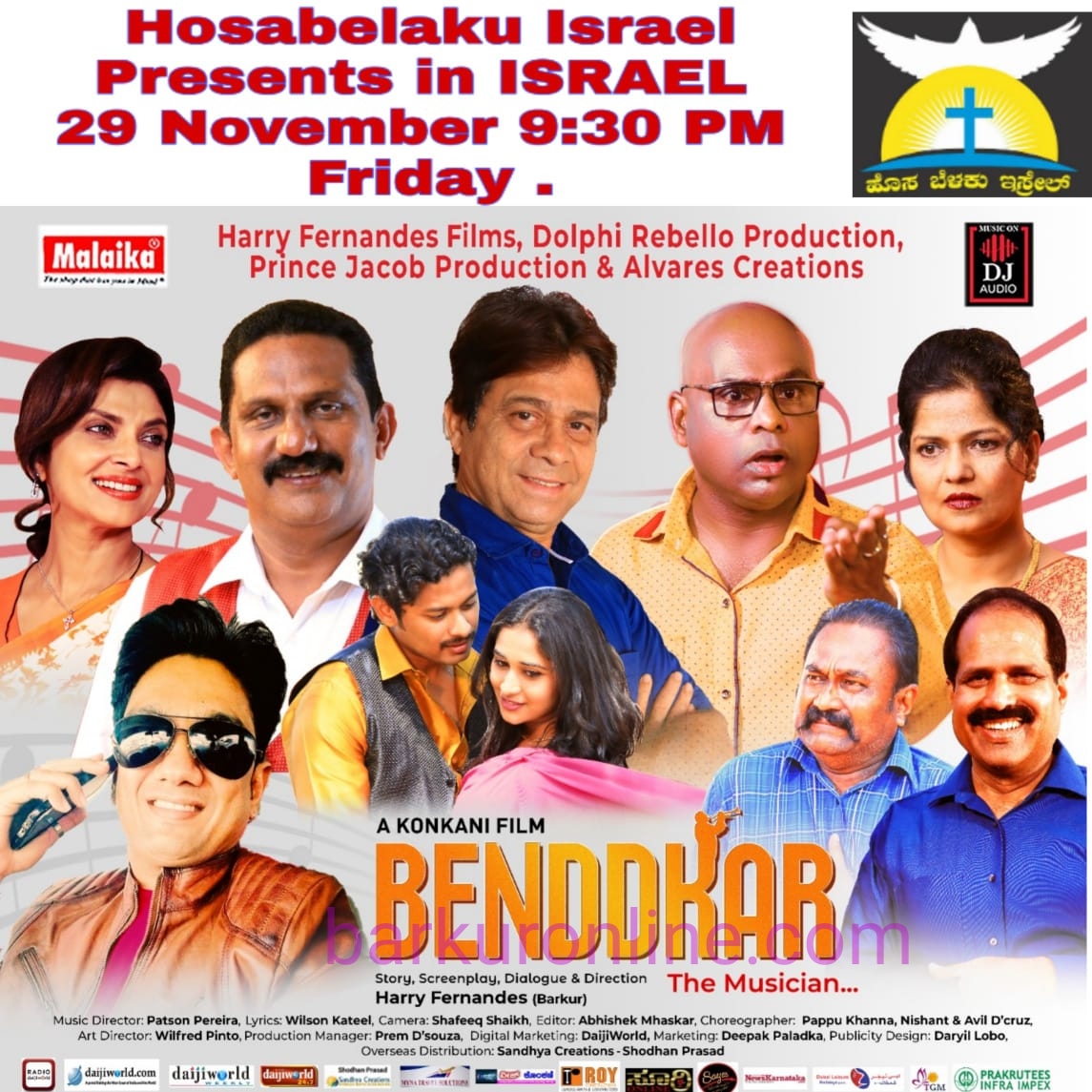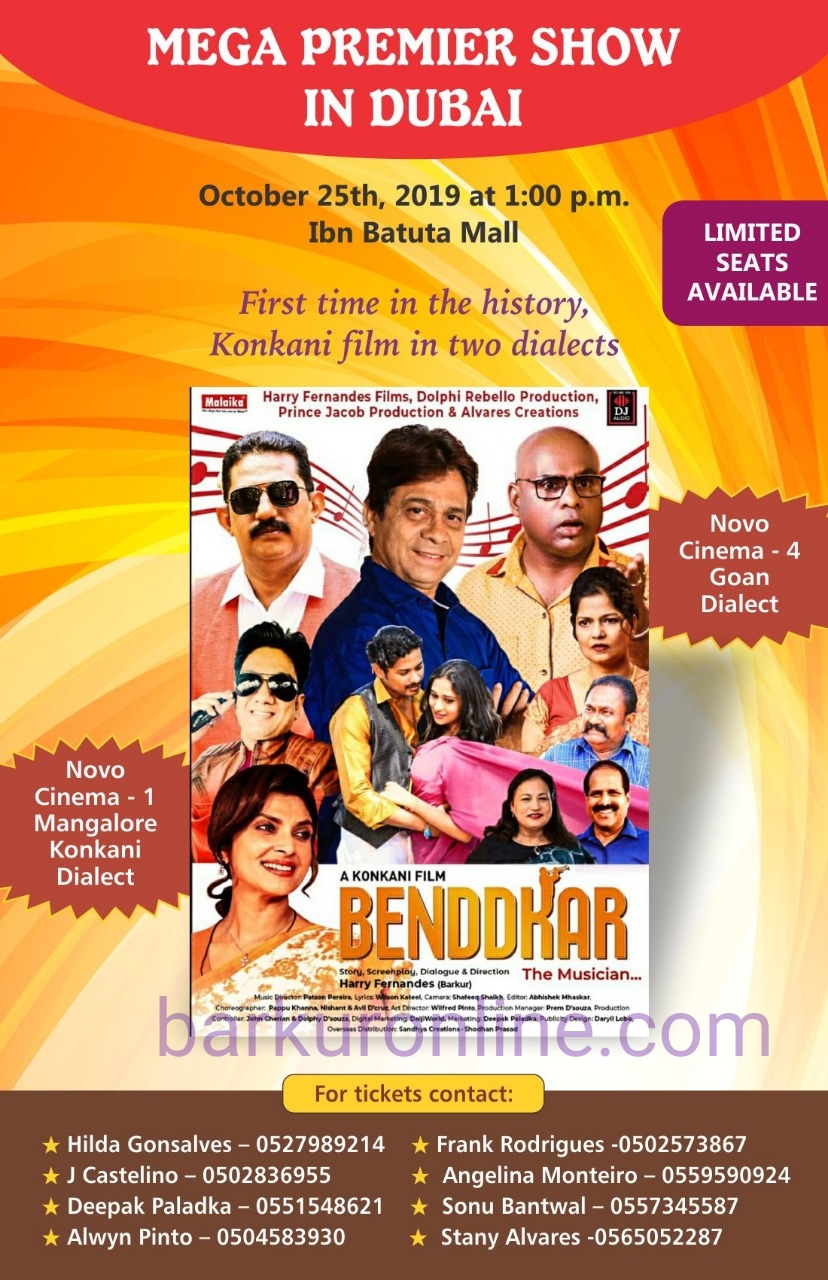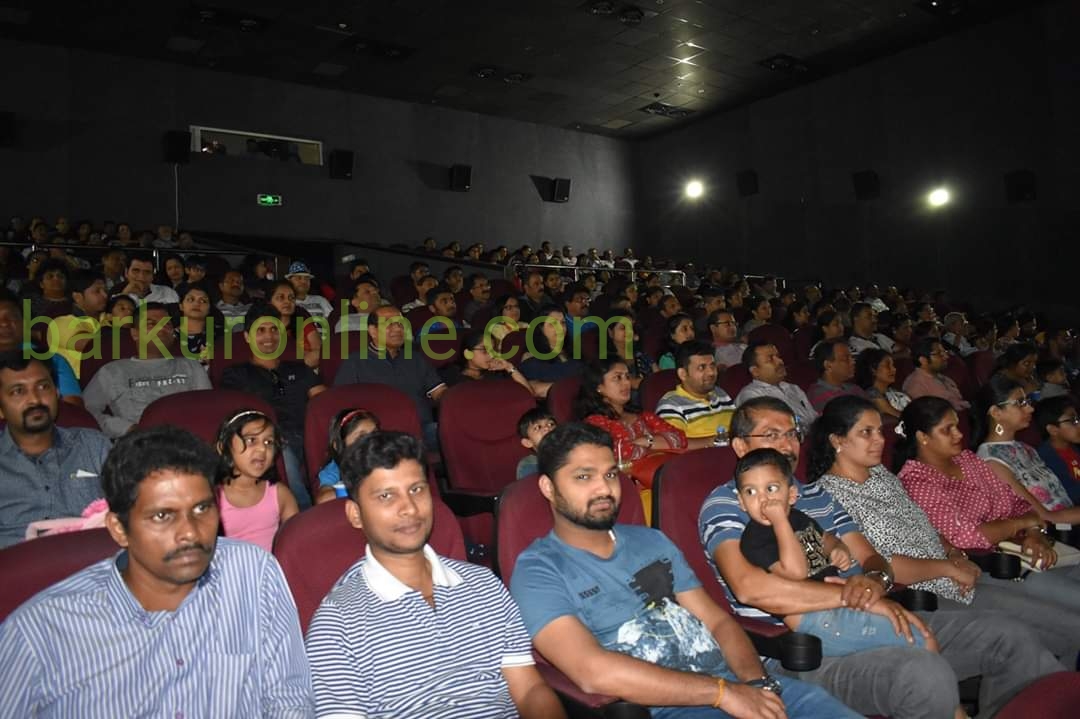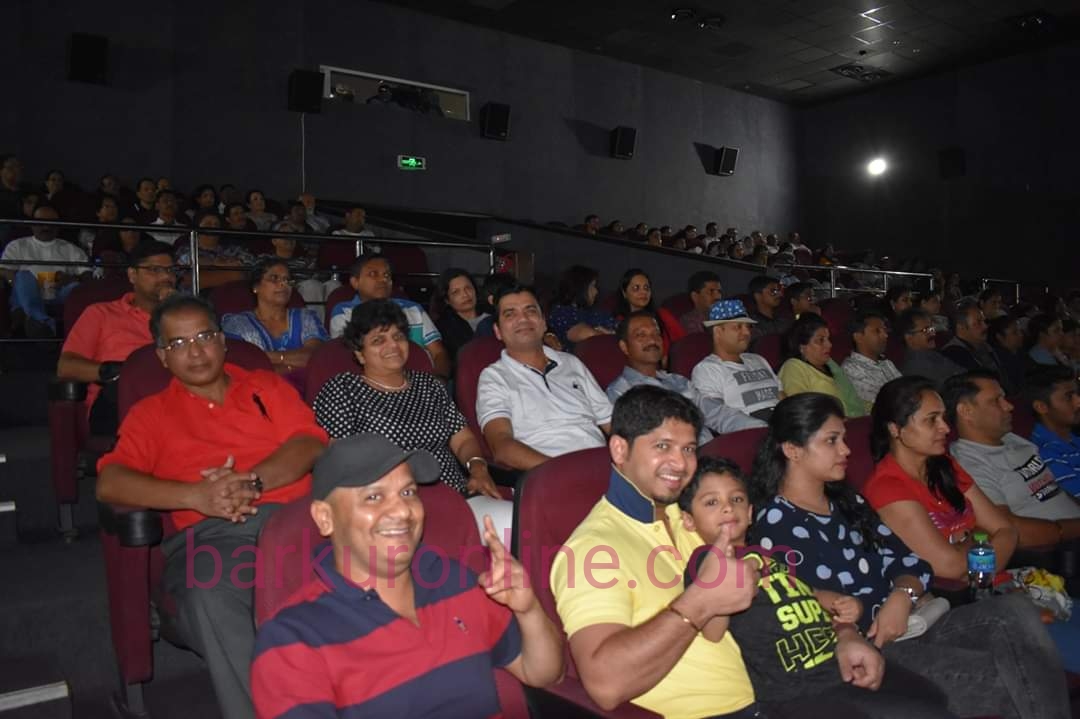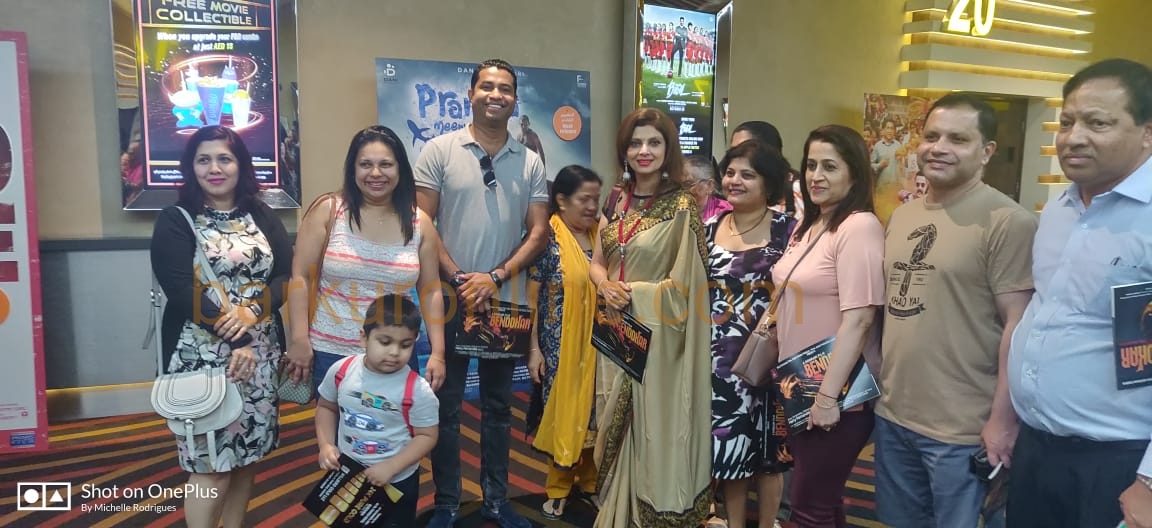 Benddkar is set for Grand Release in Mangalore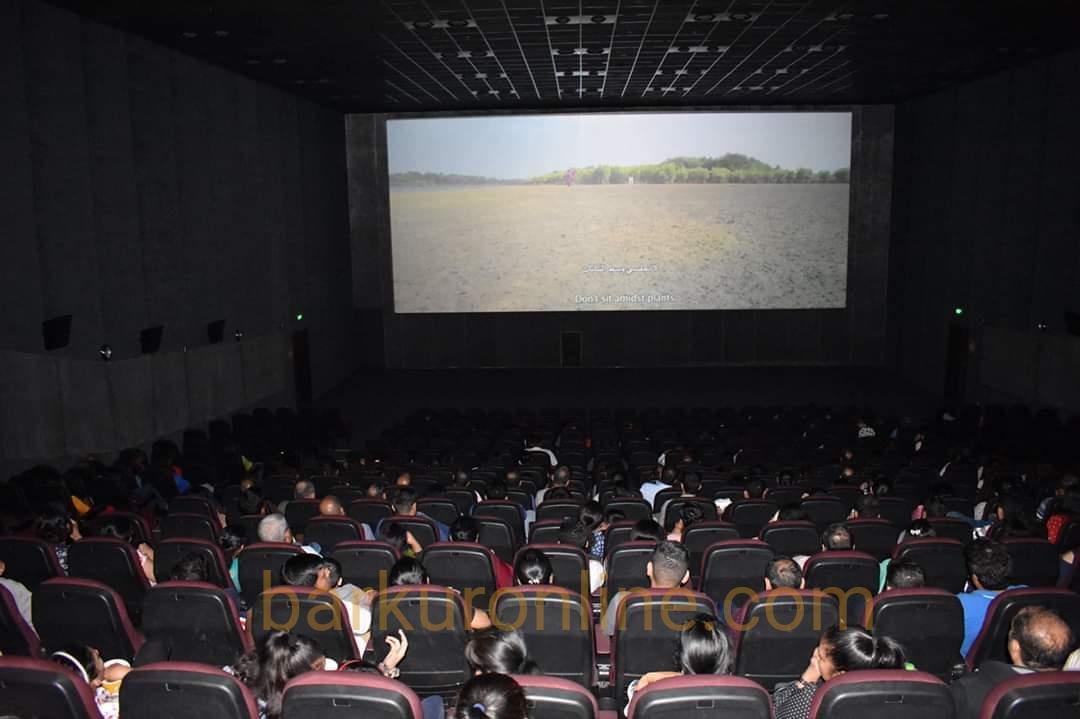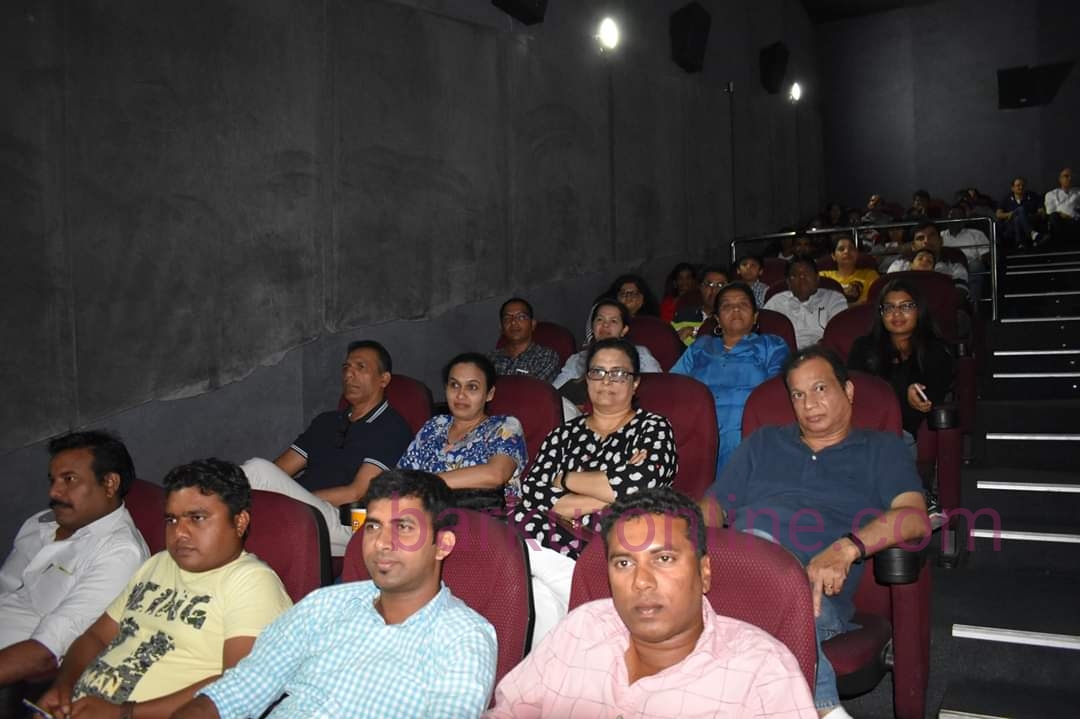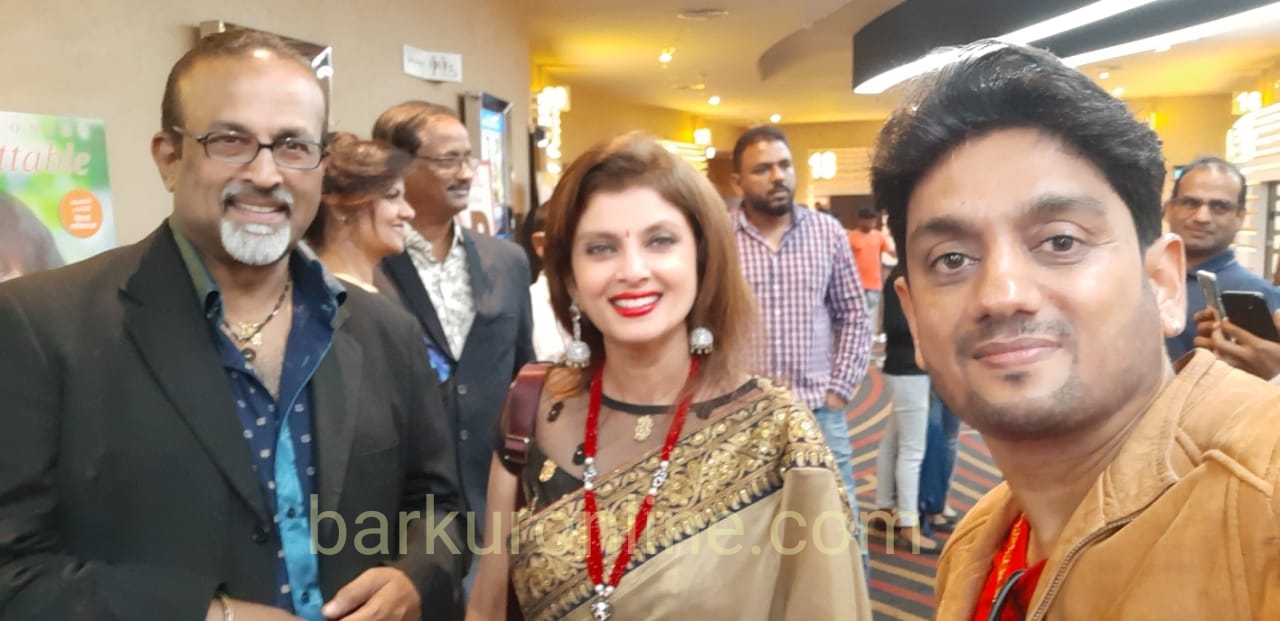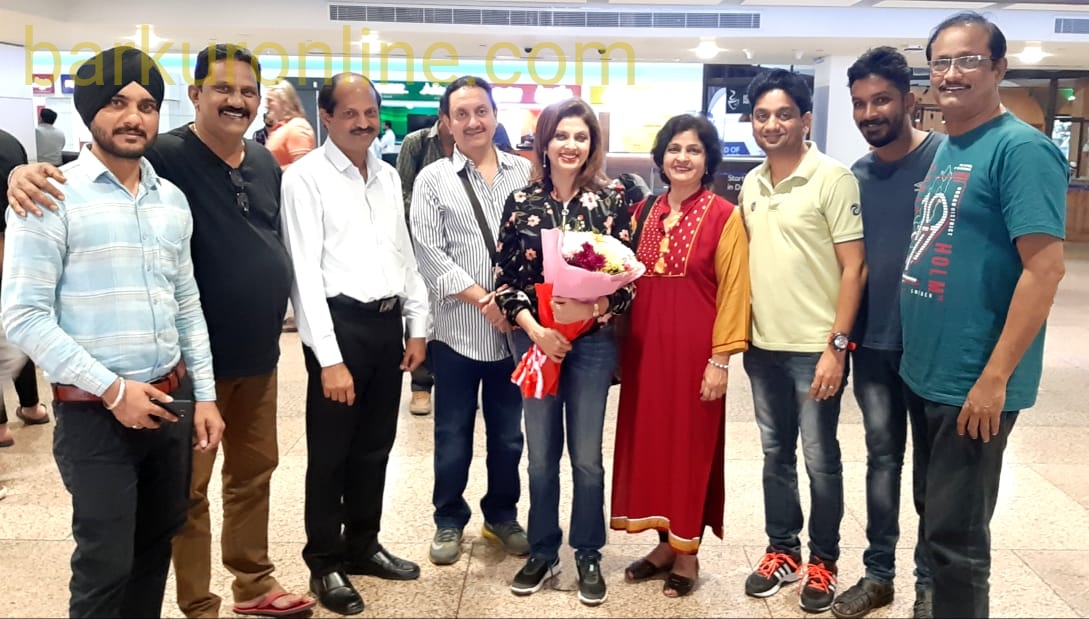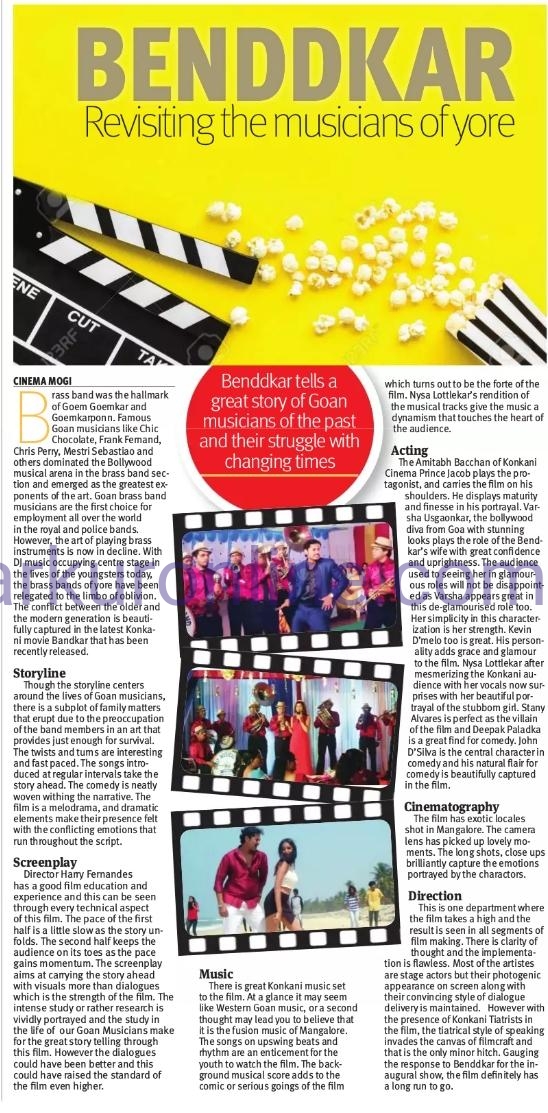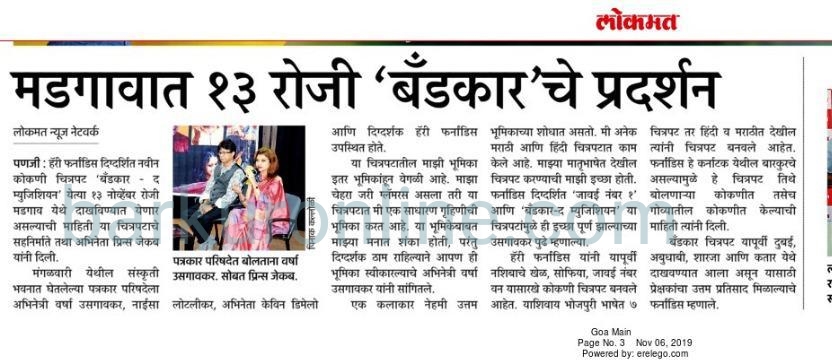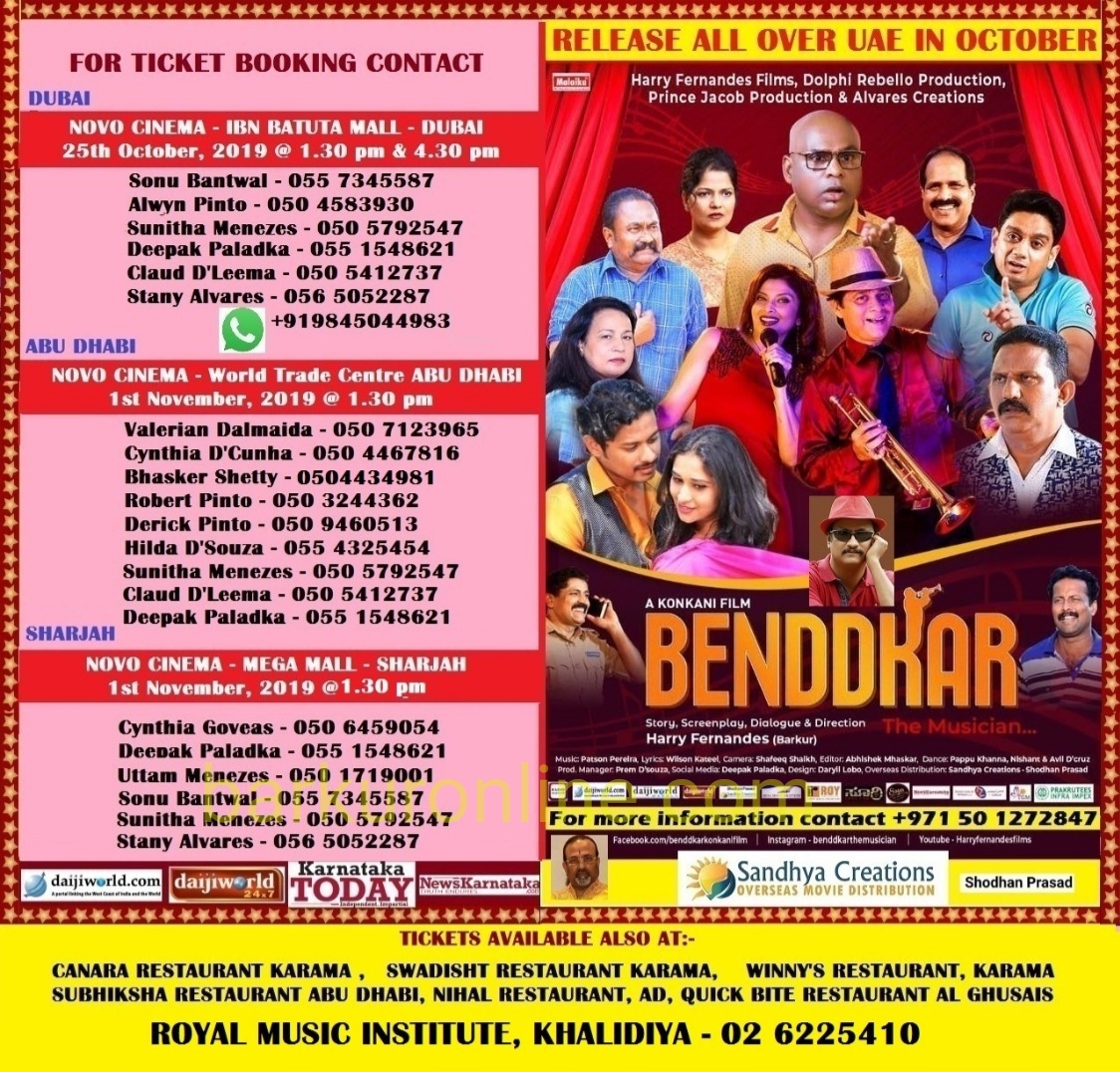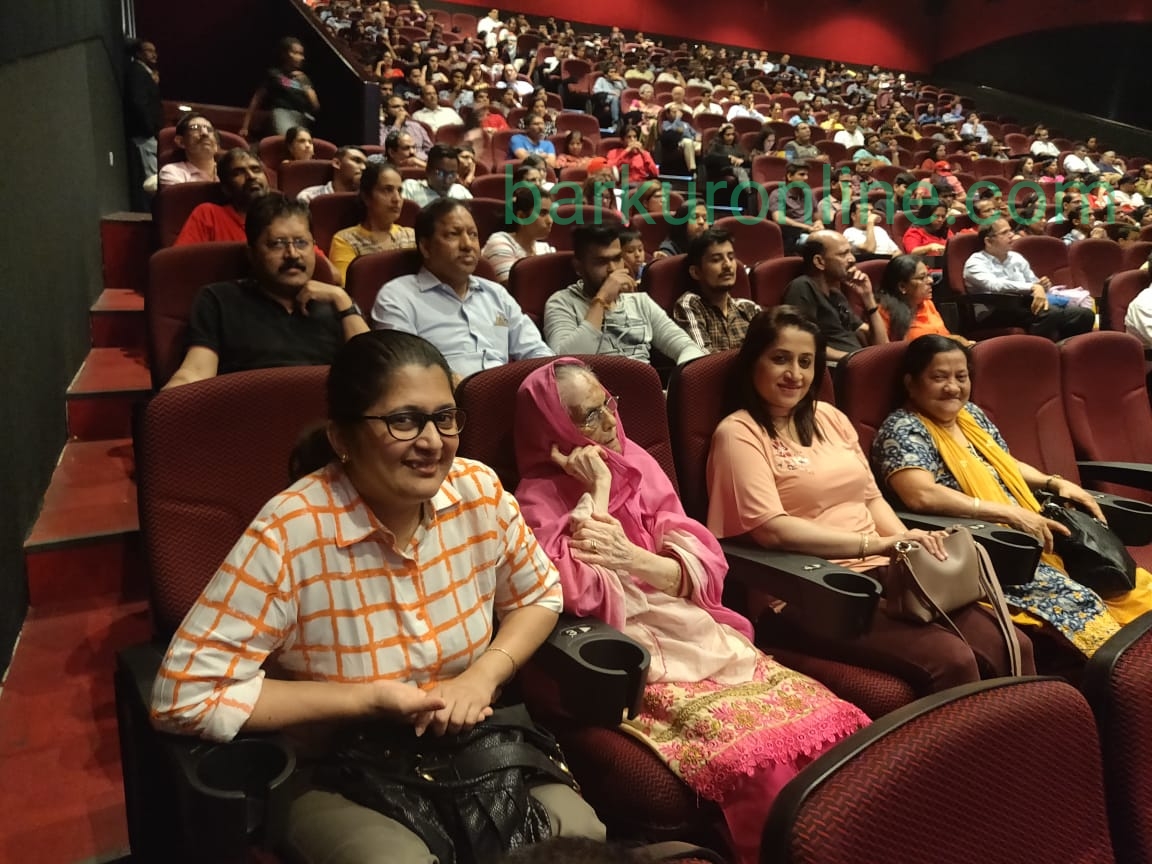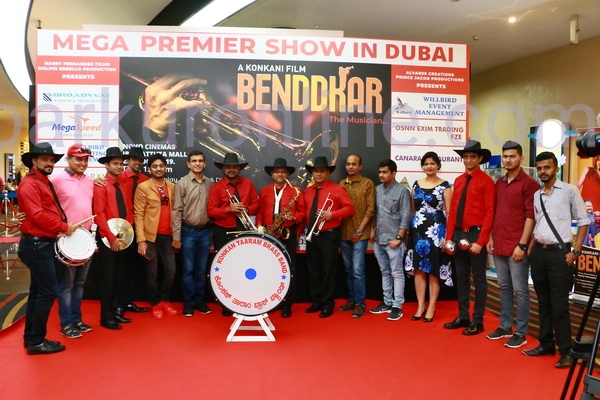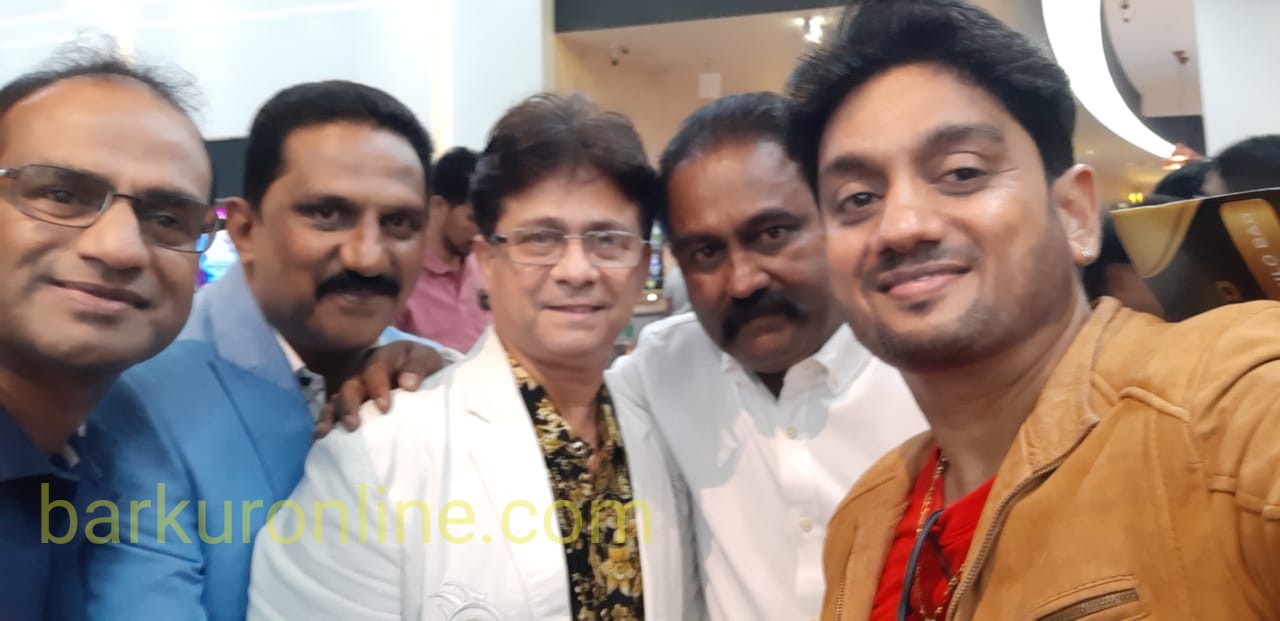 Click here to read about Harry Fernandes Barkur featured as our Personality of Month.