Grand finale of 'Prathibha Karanji' 2019 -20
Maryknoll Higher Primary School, Hosala Barkur, was the host to have grand finale of 'Prathibha Karanji' 2019 -20, an occasion to identify, encourage and recognize the hidden talents in Primary, Elementary and High School going children. As HM Sr. Margarita informed MHPS has become the most favored destination and strategically located venue to have such large scale events in a very systematic way with better infra-structure facilities available at their disposal.
Morning stage programme was given a start with prayer by the MHPS students and Senior Teacher Mrs. Joyce Vandan D'Sa, took charge of the proceedings and Correspondent and Parish Priest of St. Peter Church, Fr. Philip Neri Aranha, Panchayat President Mrs. Shaila D'Souza, Vice president Mr. Shantarama Shetty, representatives of Old Students Association, Parent teacher Association, SPA Barkur – Mumbai and main sponsors with BEO Mr. O.P. Prakash, and other Cluster bevel organizers present on the dais. Head Mistress Sr. Margarita, welcomed all Guests, officials, teachers of the surrounding Schools and specially participants and parents and well-wishers, who attended in large number.
While speaking this grand occasion, Fr. Philip Neri expressed his satisfaction over the events arranged and lauded the teachers initiative and children participation from many Schools and High Schools in the vicinity of Barkur. Mrs. Shaila D'Souza, alumnae of same institution, took the opportunity to congratulate the children and HM and her team and all who responsible to make this event a great success. Teacher Mrs. Rosy, proposed vote of thanks and Teacher Mrs. Alice D'Souza, credited with overall management with HM.
All competitions were concluded around 12.45 PM and Prizes and Certificates distributed to winners and all participants, by BEO Mr. OP. Praksah, Fr. Philip Neri Aranha and other dignitaries. Breakfast & Lunch was served to all the students, guests and participants.
Our School MHPS children bagged many prizes and many volunteers and old students contributed in many ways for the success of the Cluster level competitions. The day gave little relief from heavy pour which paved way for smooth movement of small children in the campus.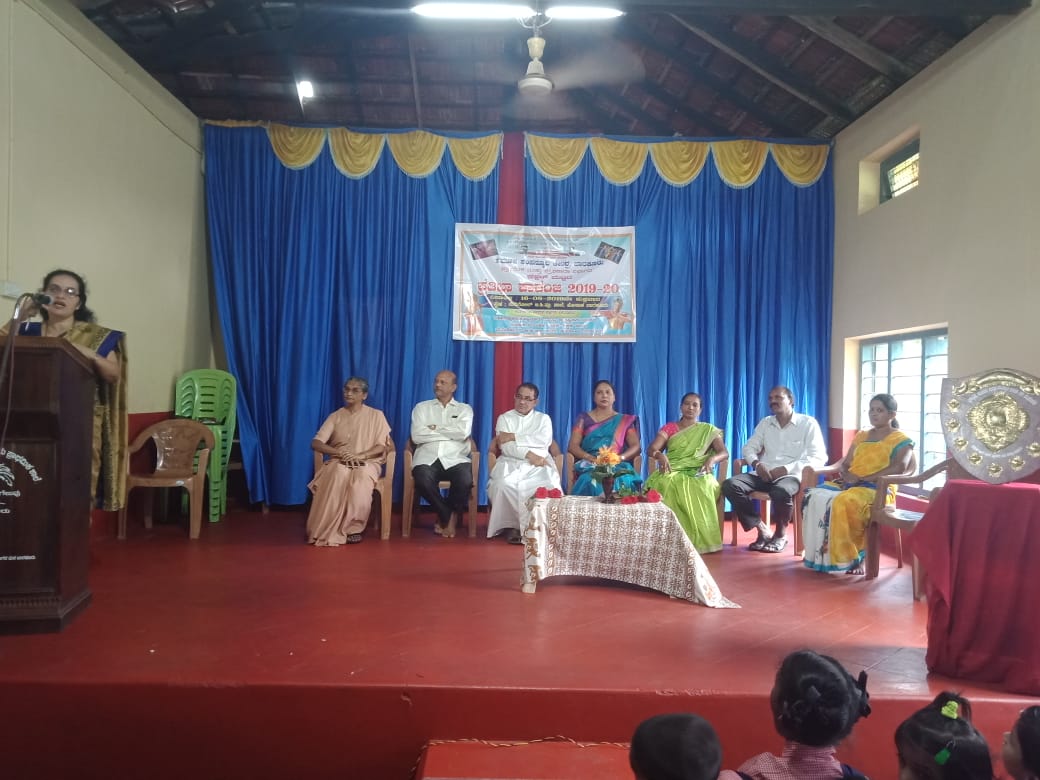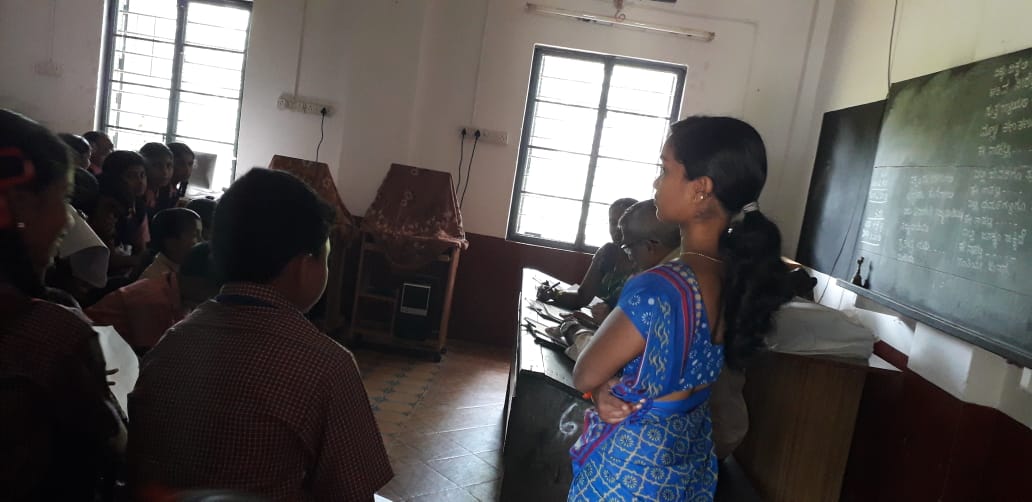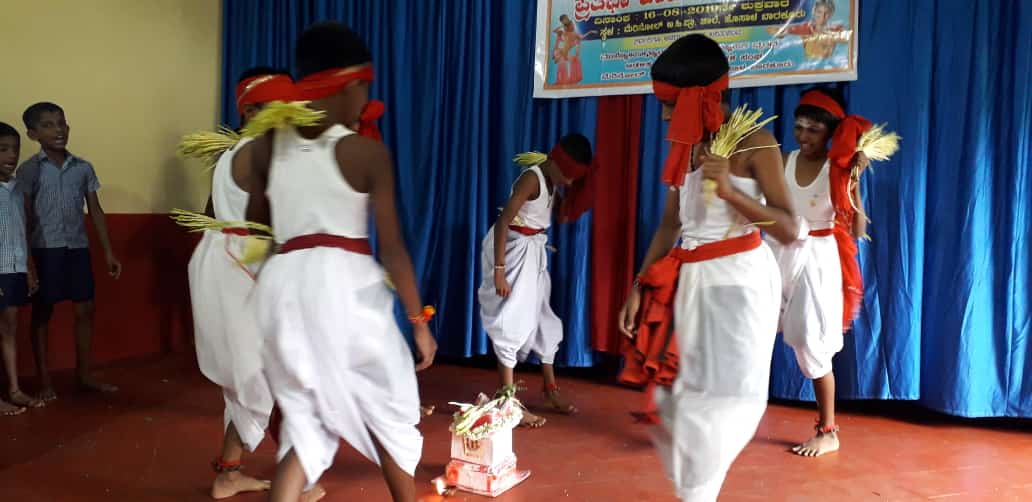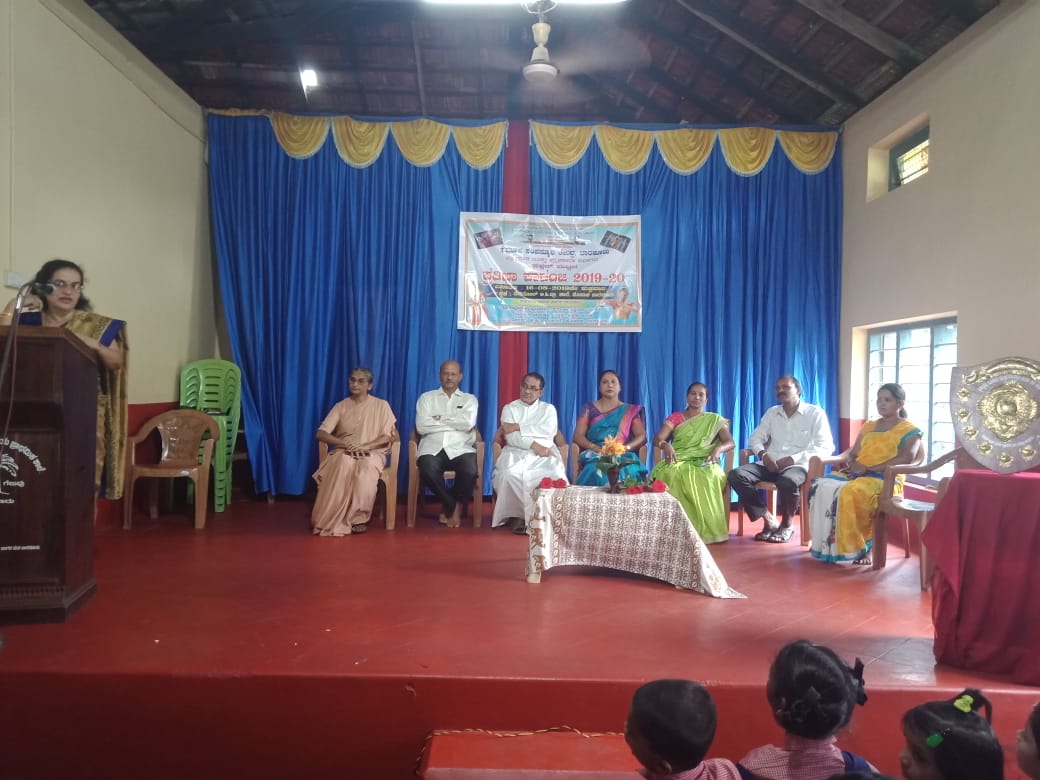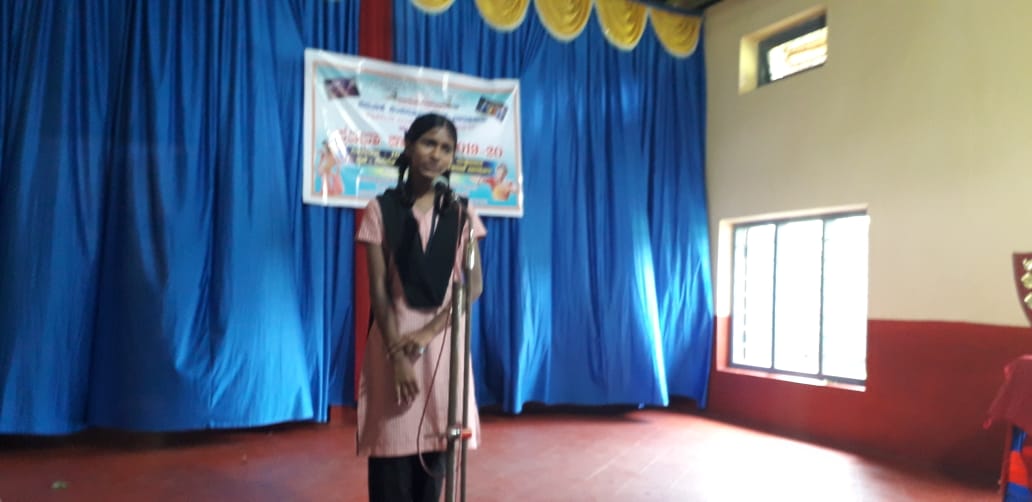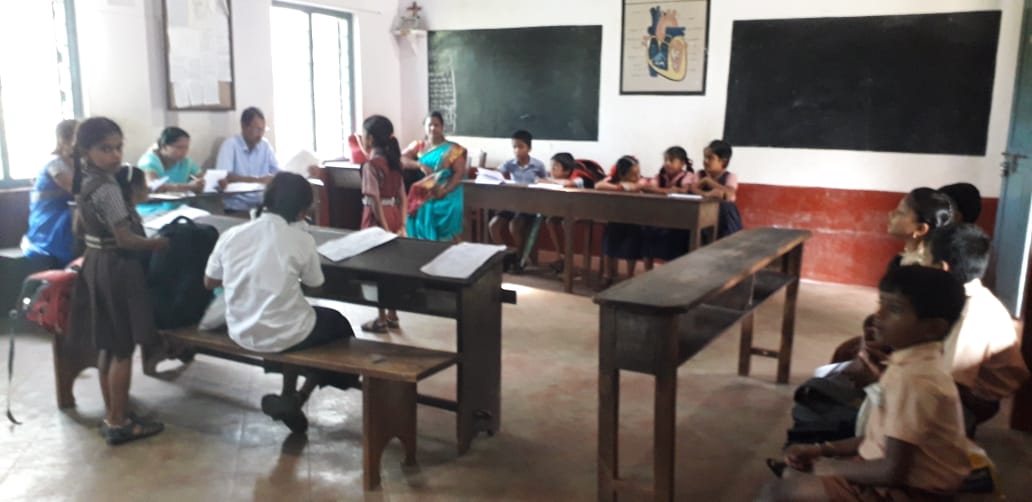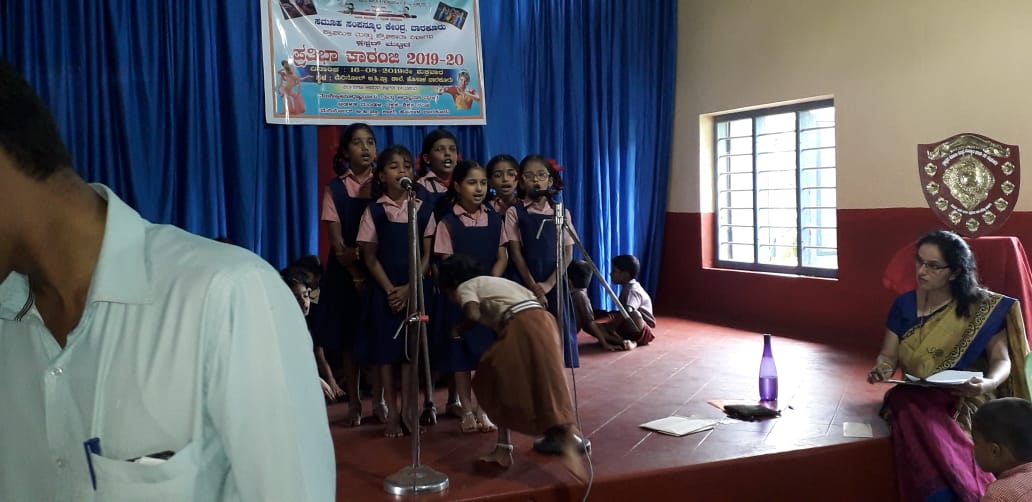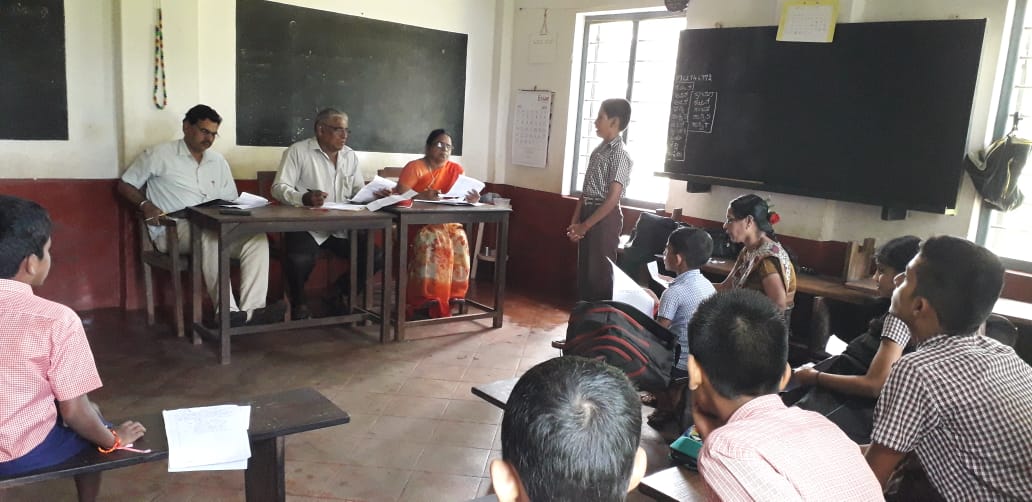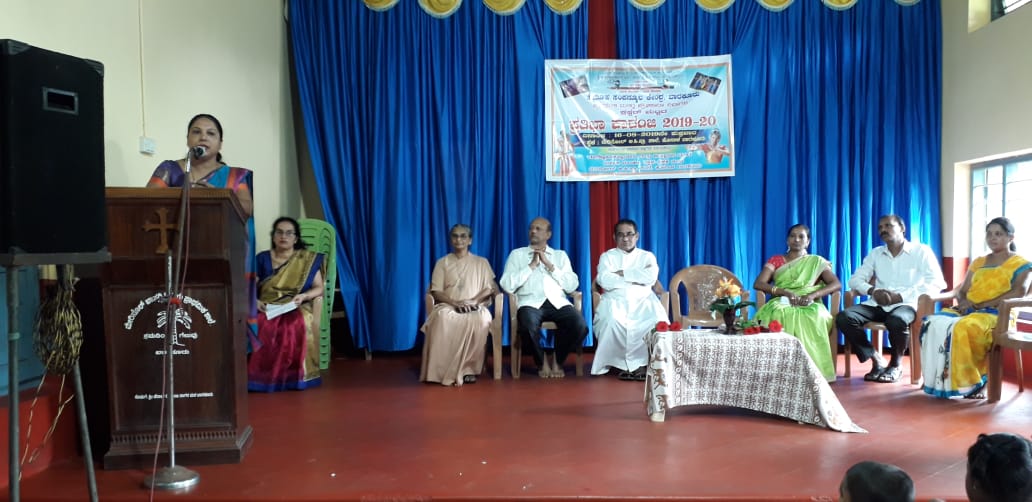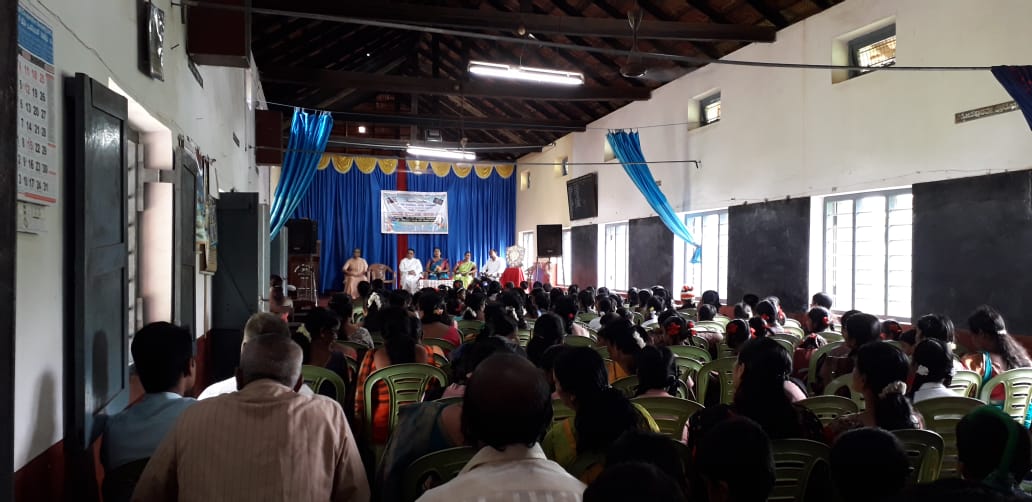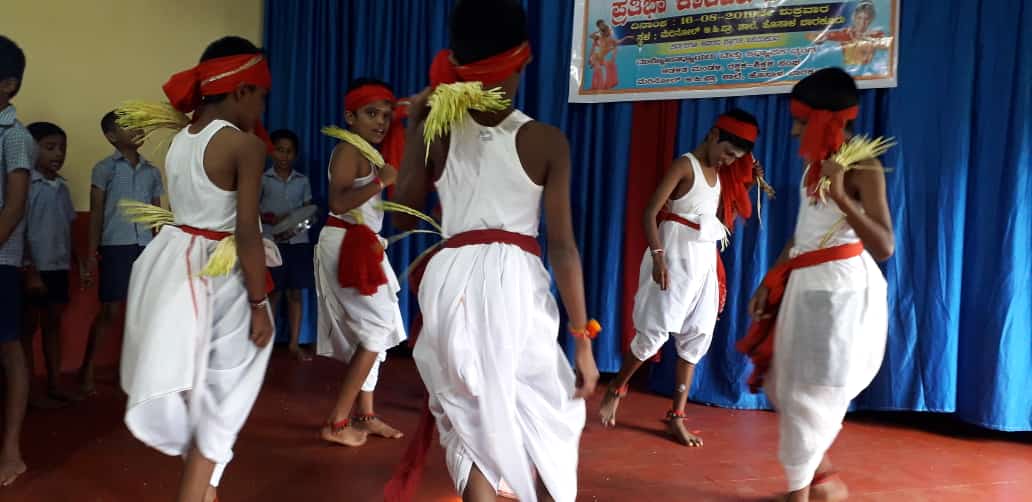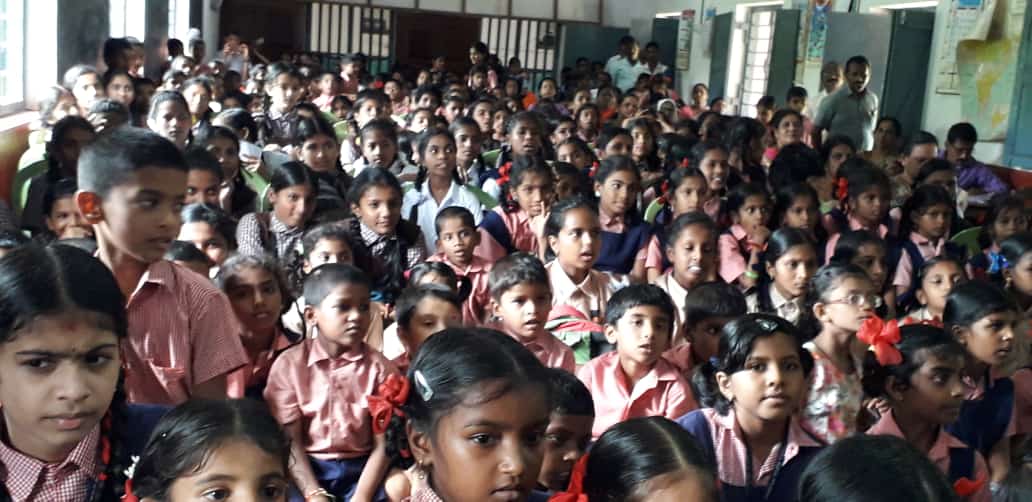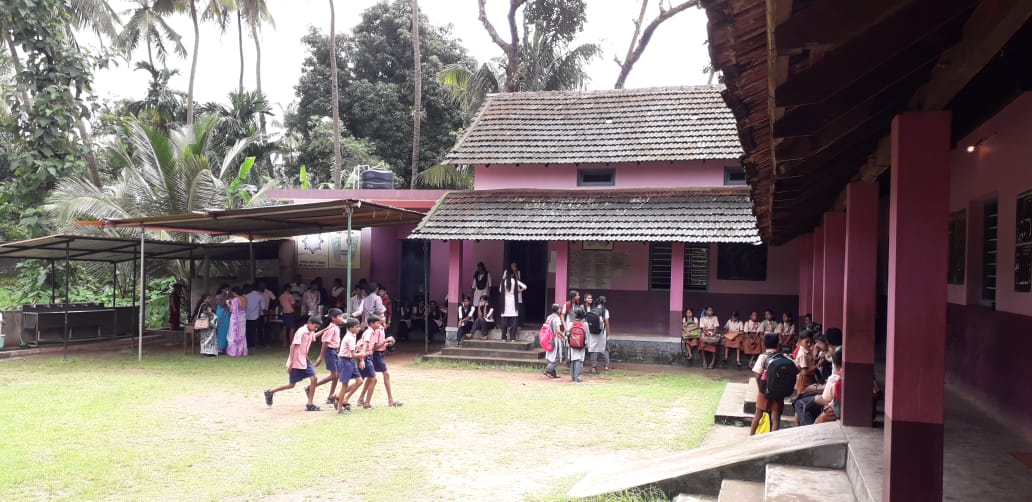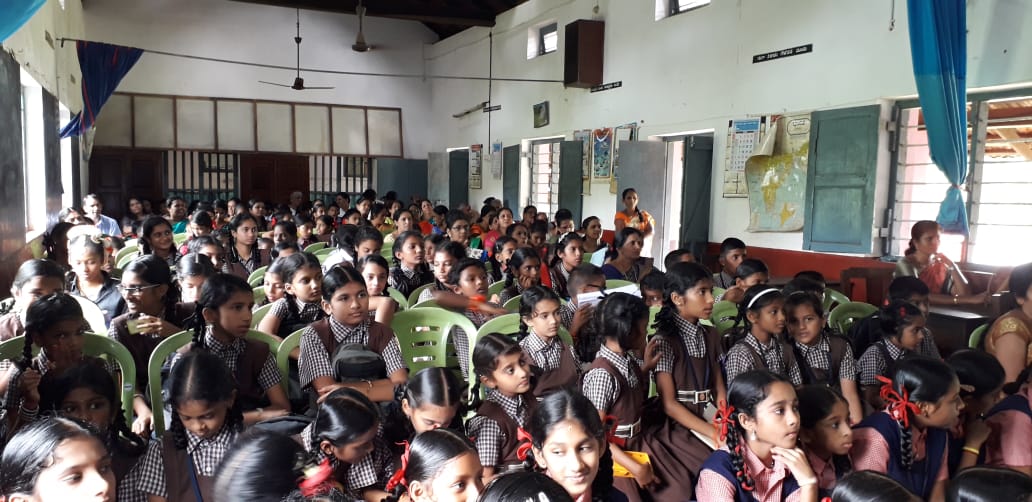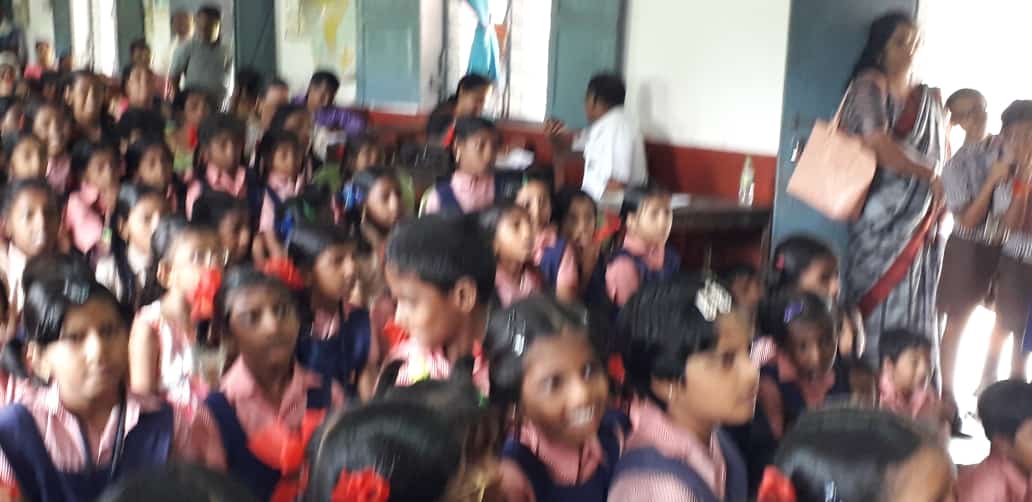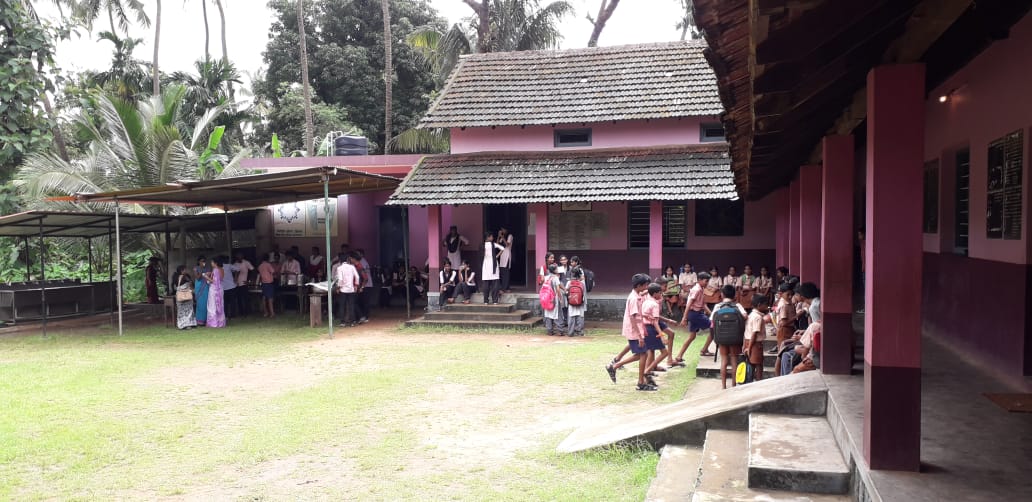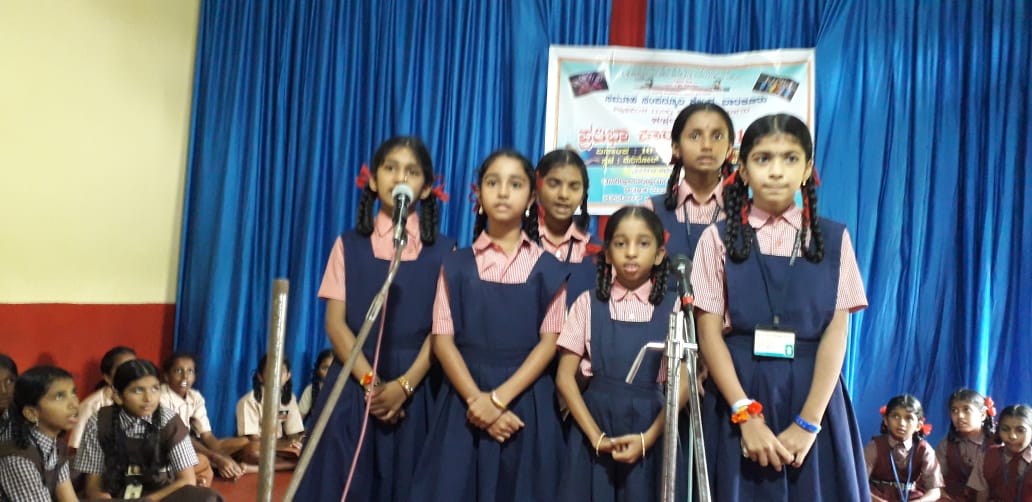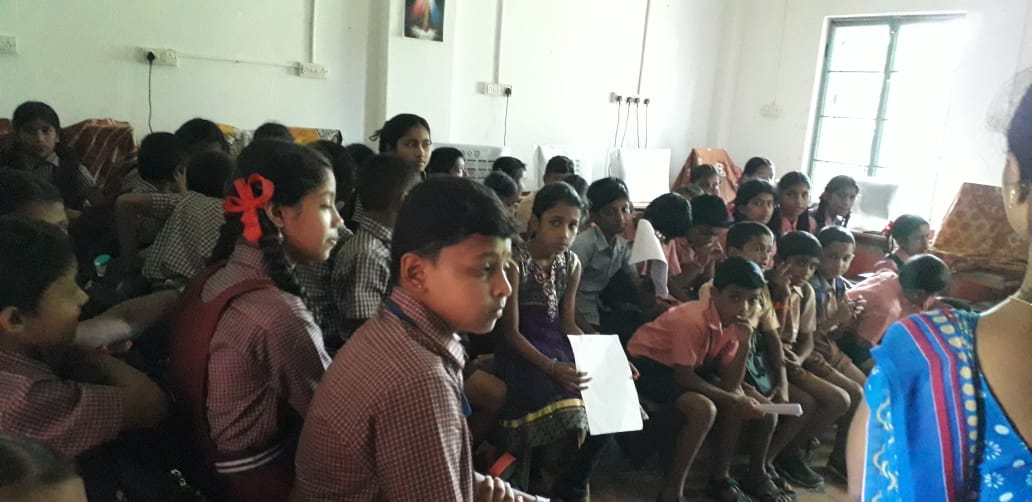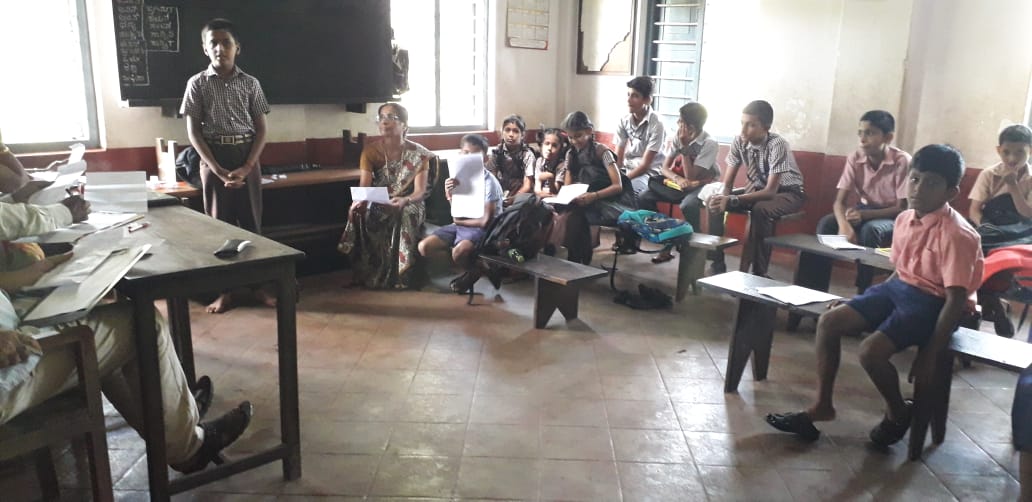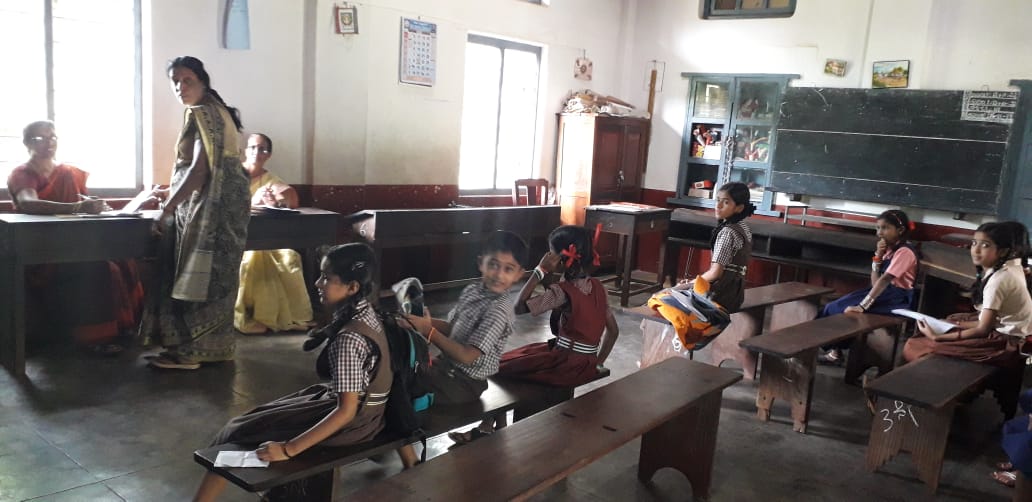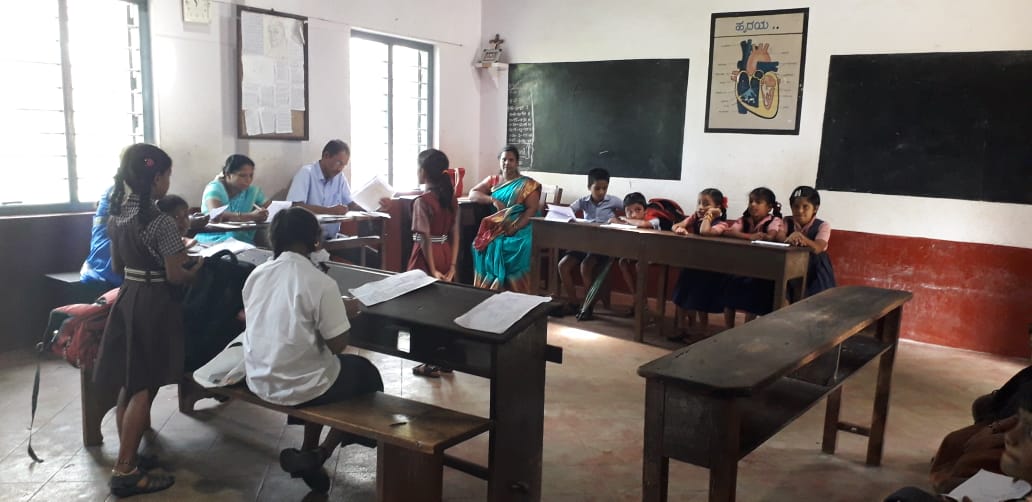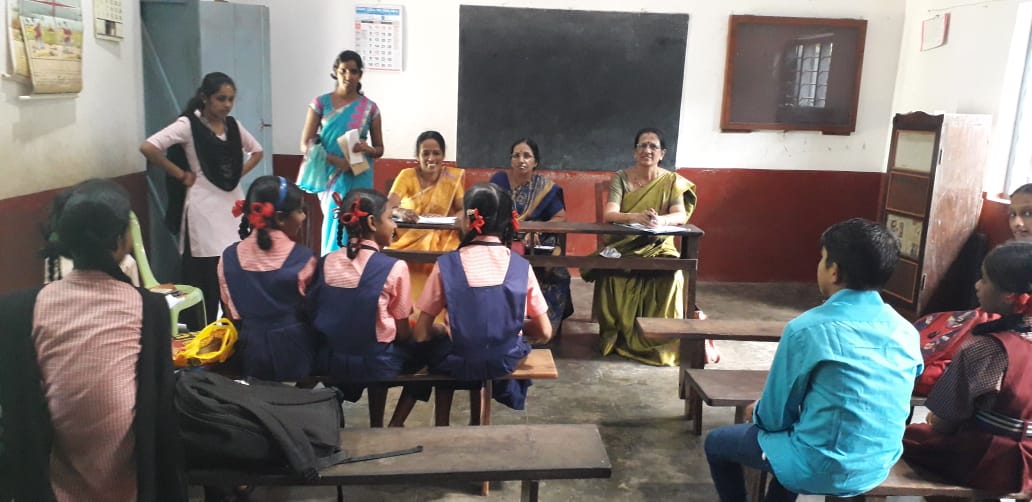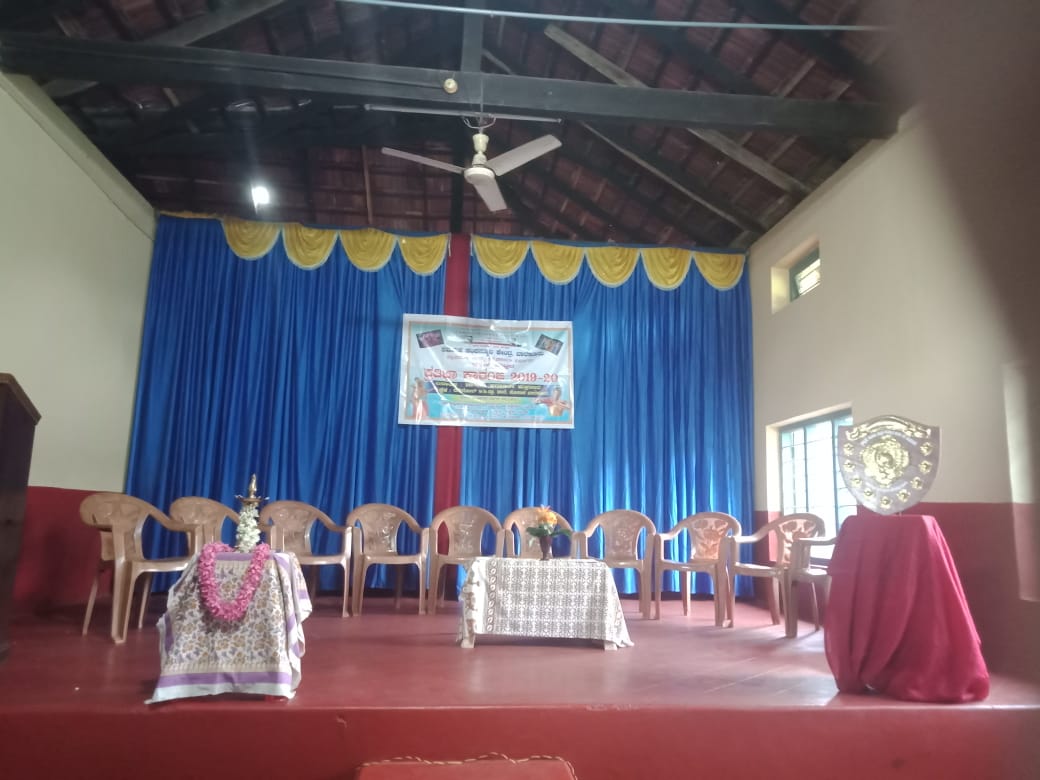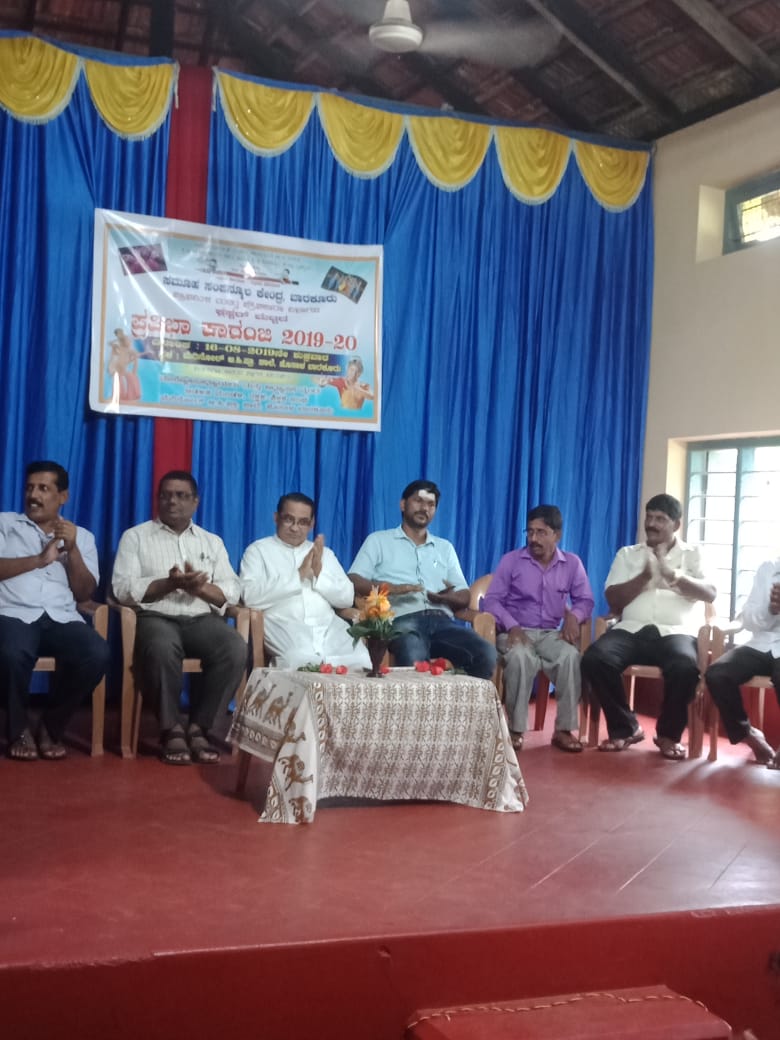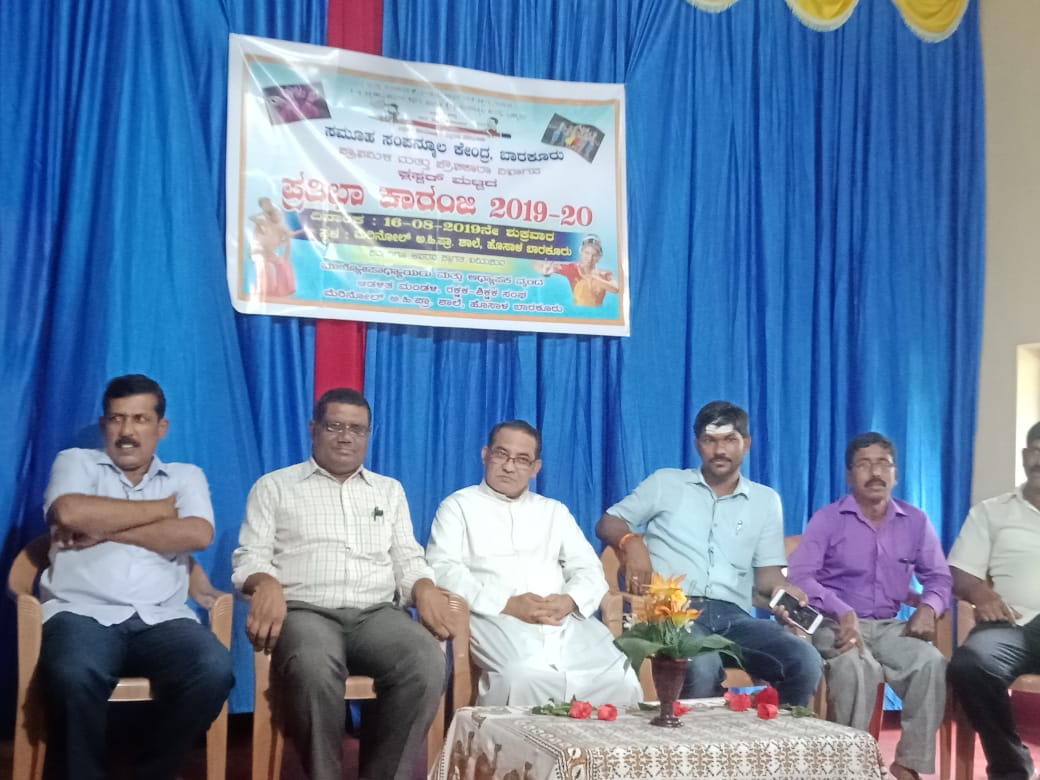 ದಿನಾಂಕ 16-08-2019 ರಂದು ಮೇರಿನೊಲ್ ಹಿ .ಪ್ರಾ  .ಶಾಲೆ ಹೊಸಾಳದಲ್ಲಿ ಕ್ಲಸ್ಟರ್ ಮಟ್ಟದ ಪ್ರತಿಭಾ ಕಾರಂಜಿ ನಡೆಯಿತು. ಬಾರಕೂರು ಕ್ಲಸ್ವರಿಗೆ ಸೇರಿದ 4 ಪ್ರೌಢ ಶಾಲೆ,7ಹಿರಿಯ ಪ್ರಾಥಮಿಕ ಶಾಲೆಗಳ 205 ಸ್ಪಧಾ೯ಳುಗಳು ಭಾಗವಹಿಸಿದ್ದರು. ವಂದನೀಯ ಫಾ. ಪಿಲಿಫ ನೆರಿ ಆರಾನ್ಹಾ ಅಧ್ಯಕ್ಷತೆ ವಹಿಸಿದ್ದರು. ಶ್ರೀಮತಿ ಶೈಲಾ ಡಿಸೋಜ  ಗ್ರಾಮ ಪಂಚಾಯತ್ ಅಧ್ಯಕ್ಷೆ, ಶ್ರೀ ಶಾಂತರಾಮ ಶೆಟ್ಟಿ ಉಪಾಧ್ಯಕ್ಷರು, ಶ್ರೀ ಗಣೇಶ ಪೂಜಾರಿ ಸದಸ್ಯರು, ಶ್ರೀ ಸುಬ್ರಹ್ಮಣ್ಯ ನಾಯ್ಕ, ಶ್ರೀದೇವಿ  ಶಾಲಾ ರಕ್ಷಕ -ಶಿಕ್ಷಕ ಸಂಘದ ಅಧ್ಯಕ್ಷರು ಉಪಾಧ್ಯಾಕ್ಷರು ಸಿಸ್ಟರ್ ಮಾಗ೯ರೀಟಾರವರು ವೇದಿಕೆಯಲ್ಲಿದ್ದರು.ಶ್ರೀಮತಿ ಪುಷ್ಪಾವತಿ ಸಿ. ಆರ್. ಪಿ ,ಕಾಯ೯ಕ್ರಮದ ಪ್ರಸ್ತಾವಿಕ ನುಡಿಗಳನ್ನು ಆಡಿದರು.
ಸಮಾರೋಪ ಕಾಯ೯ಕ್ರಮ : ಒ. ಆರ್. ಪ್ರಕಾಶ್‌ ಕ್ಷೇತ್ರ ಶಿಕ್ಷಣಾಧಿಕಾರಿ ಬ್ರಹ್ಮಾವರ ವಲಯ, ರಾಘವ ಶೆಟ್ಟಿ ಇ.ಸಿ.ಓ ಮಂದಾತಿ೯ ಹೋಬಳಿ,ಮಂಜುನಾಥ ಹೊಳ್ಳ ಬಿ. ಆರ್. ಪಿ, ವಂದನೀಯ ಫಾ /ಪಿಲಿಫ ನೆರಿ ಆರಾನ್ಹ ಉಪಸ್ಥಿತರಿದ್ದರು. ಶ್ರೀಮತಿ ಪುಷ್ಪಾವತಿ ಸಿ. ಆರ್. ಪಿ ಕಾಯ೯ಕ್ರಮ ನಡೆಸಿಕೊಟ್ಟರು. ವಿವಿಧ ಸ್ವಧೆ೯ಗಳಲ್ಲಿ ವಿಜೇತರಾದವರಿಗೆ ಪ್ರಶಸ್ತಿ ಪತ್ರ ವಿತರಿಸಲಾಯಿತು.
News by Archibald Furtado
Pics by Joyce Vandan DSa