Rev. Fr. Patrick Rodrigues..a priest with a difference.
This is a story of 1978, some 40 years back; I had just appeared my First PUC exams in May in the local National Junior College, Barkur, and waiting for results. In the same May, 4th, 1978, our next door neighbor Rev. Fr. Anthony Fernandes priestly ordination was held at Milagres Church, Mangalore, along with five other priests. It caught our attention of the one who spoke so impressively, to express their gratitude to the then Bishop Rt. Rev. Dr. Basil S. D'Souza and others. When we saw Fr. Patrick Rodrigues, the man spoke on that day, as the replacement of Rev. Fr. Henry D'Souza, the founder of CYM Barkur, as our new Assistant Parish Priest, on 23rd May, 1978, our hearts filled with great joy………to herald a new era of youth triumph in Barkur…! 
The following three odd years, were marked with the renaissance of youth activities as he directed infant CYM group, which was just two years old…and catapulted it to be one most vibrant unit rightly in the then Kallianpur varado and even in the Diocese.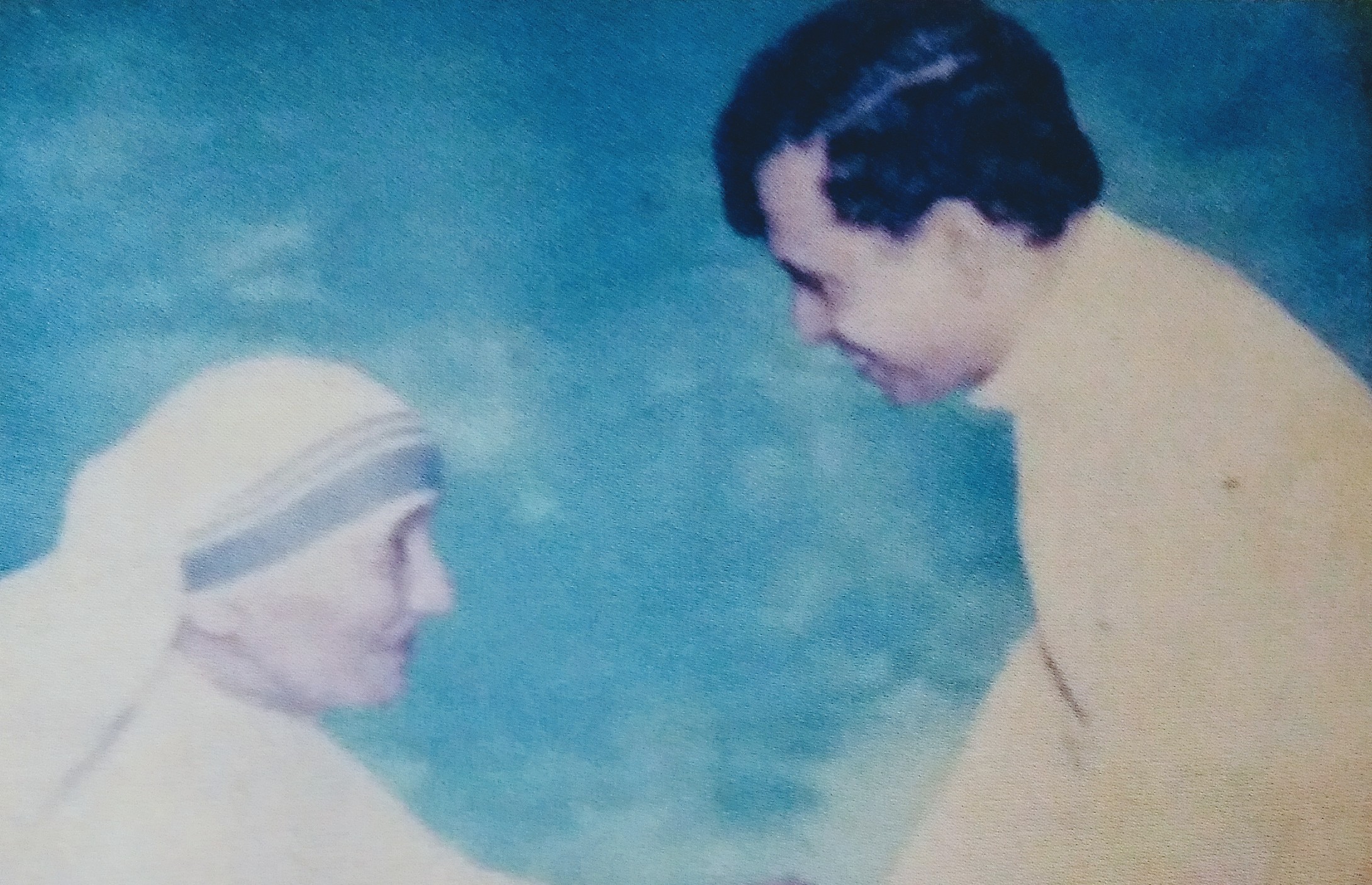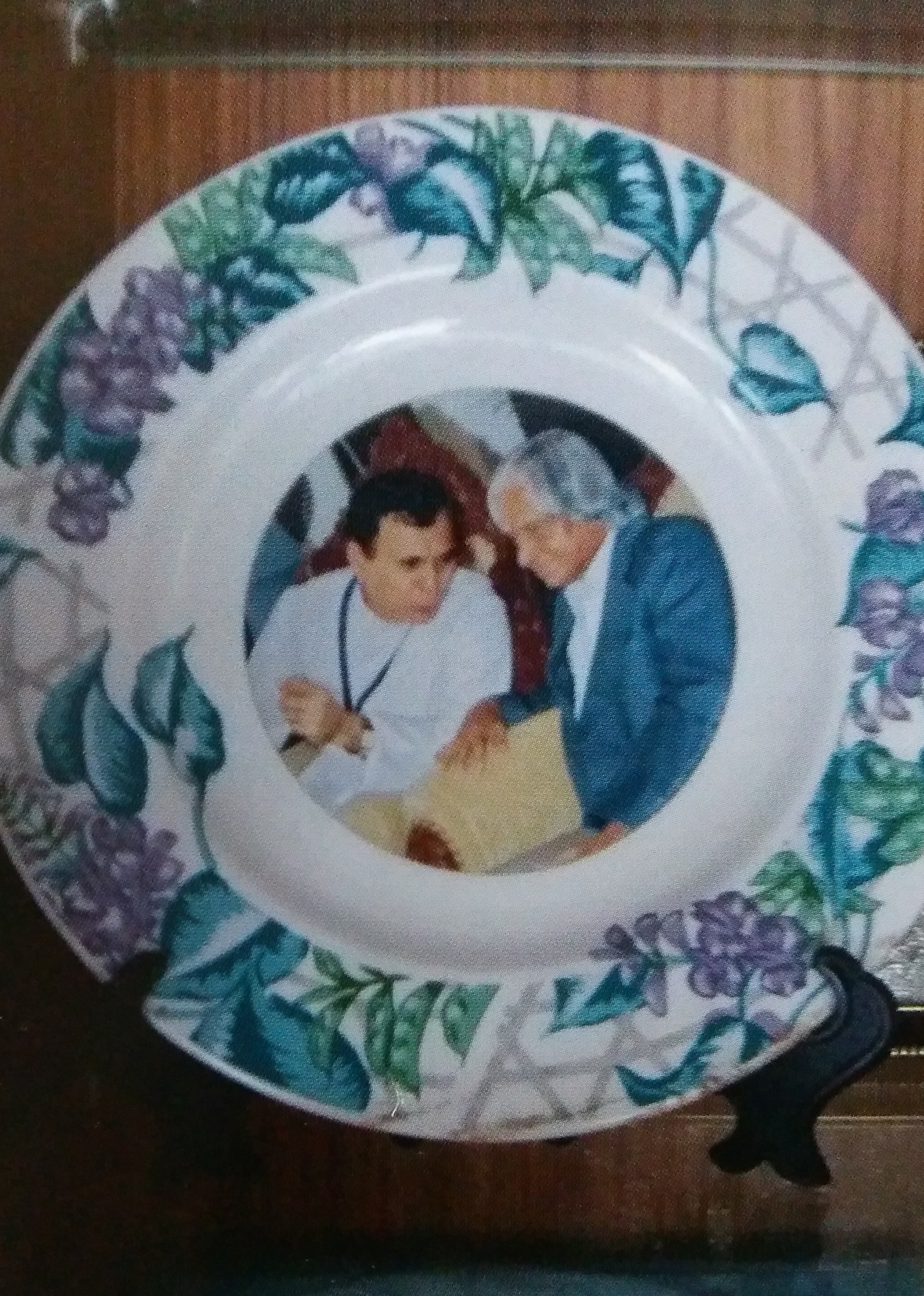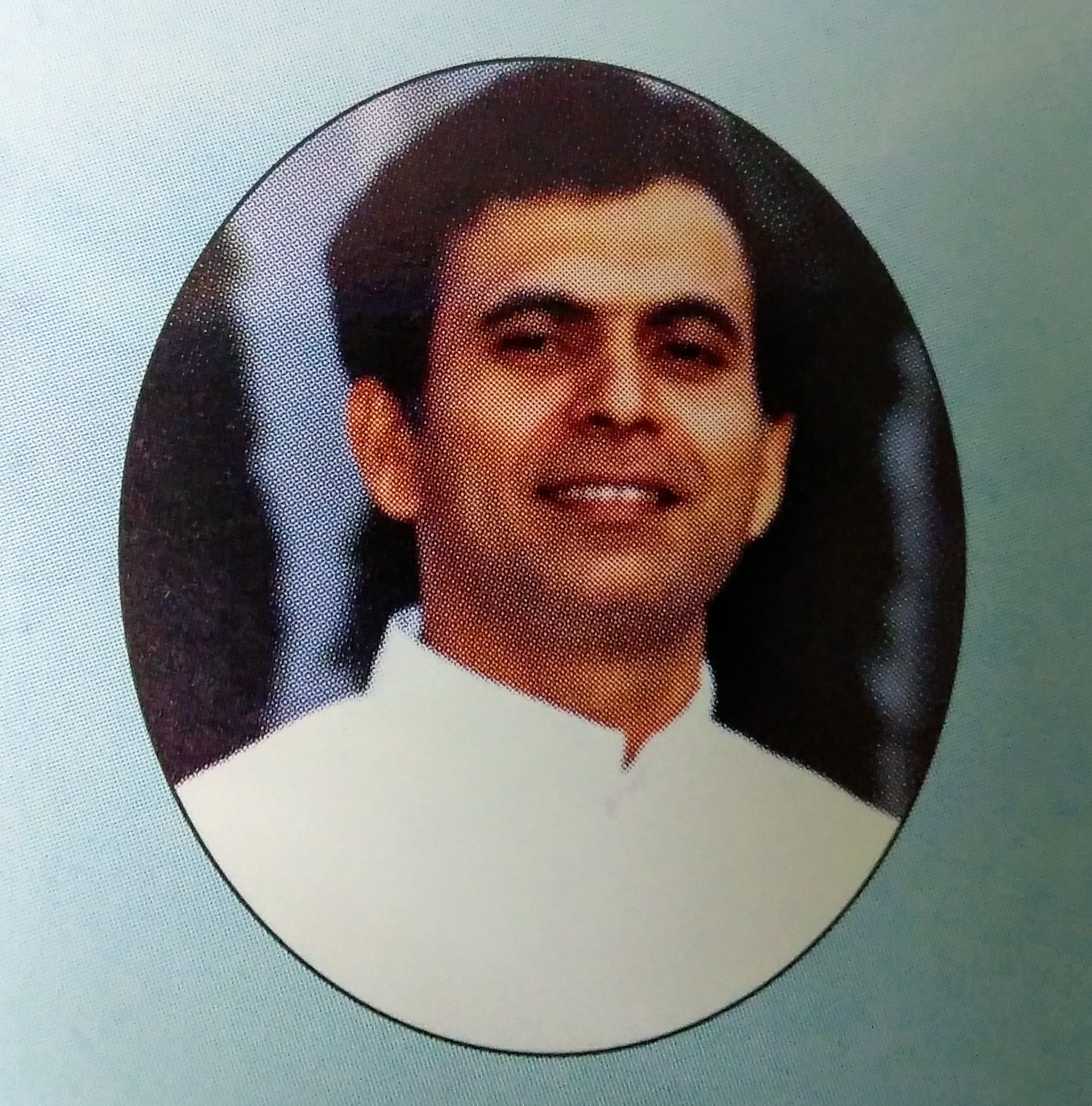 Since the inception of CYM in September, 1976 till 1978, I was an occasional member, especially active during December, parish feast and Christmas season… It happened so, once Fr. Patrick  visited our ward, Nagermutt, to evaluate the prize winning cribs…. which was just a formality, what I noticed in Fr. Patrick was, he always curious to know all about individual family members, who is doing what….he was sharing his views on agriculture with my father…. he was checking whether children have time for studies and church….He was exceptionally motivational, as I was arguing, for us to be involved in Church or youth activities, as the ward is located almost over a mile away… there is a discrimination between haves and have not's, preoccupation with household work as most of us from agrarian families which called for working hands, balancing education and studies at distant Junior College and few of us in distant Milagres, PPC and MGM Colleges etc…. Fr. Patrick was exceptionally good negotiator and convinced our raw and rough minds and insisted to be regular in the youth activities in the church and the CYM in particular…. The same techniques he applied to win over the hearts and minds of almost all youth to register themselves as Members of CYM Barkur and the unit had plus 80 Members in 1979 till 1981, which I can authenticate with a proud feeling, because I had that distinct privilege of serving as its General Secretary for subsequent two terms……! The experiences we had and the knowledge we gathered in these formation years of our life always remained as refreshing and a pleasant feeling for life……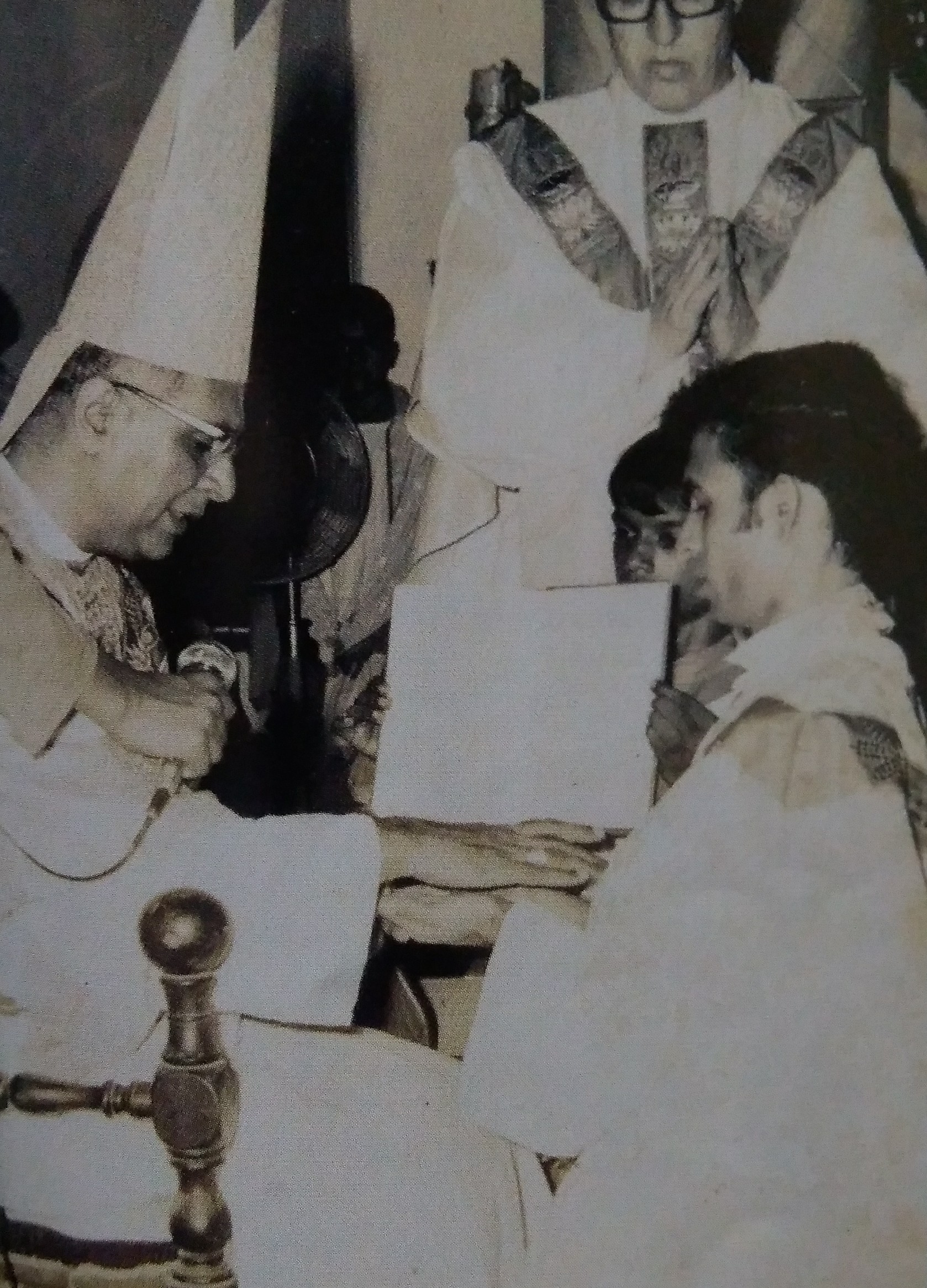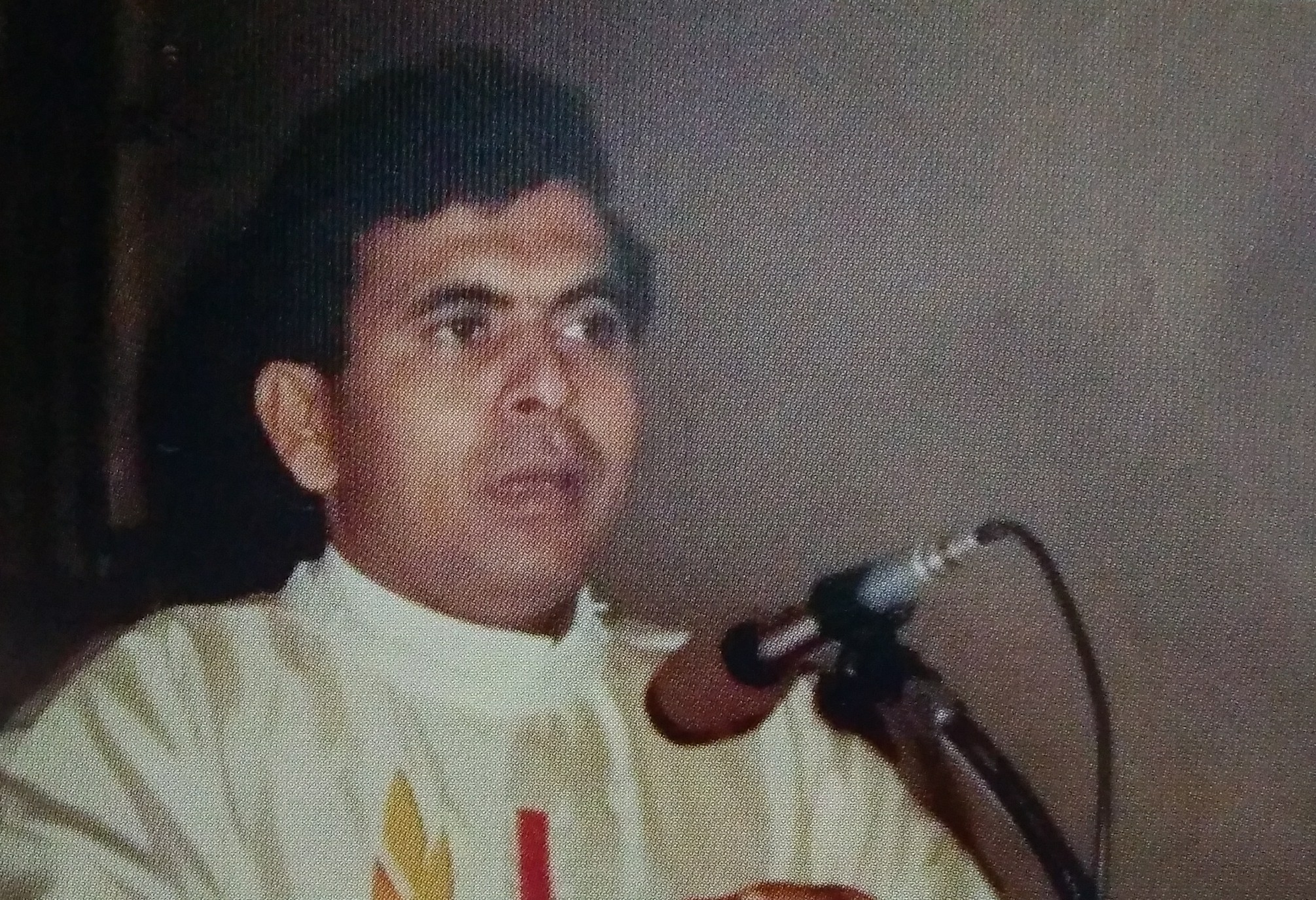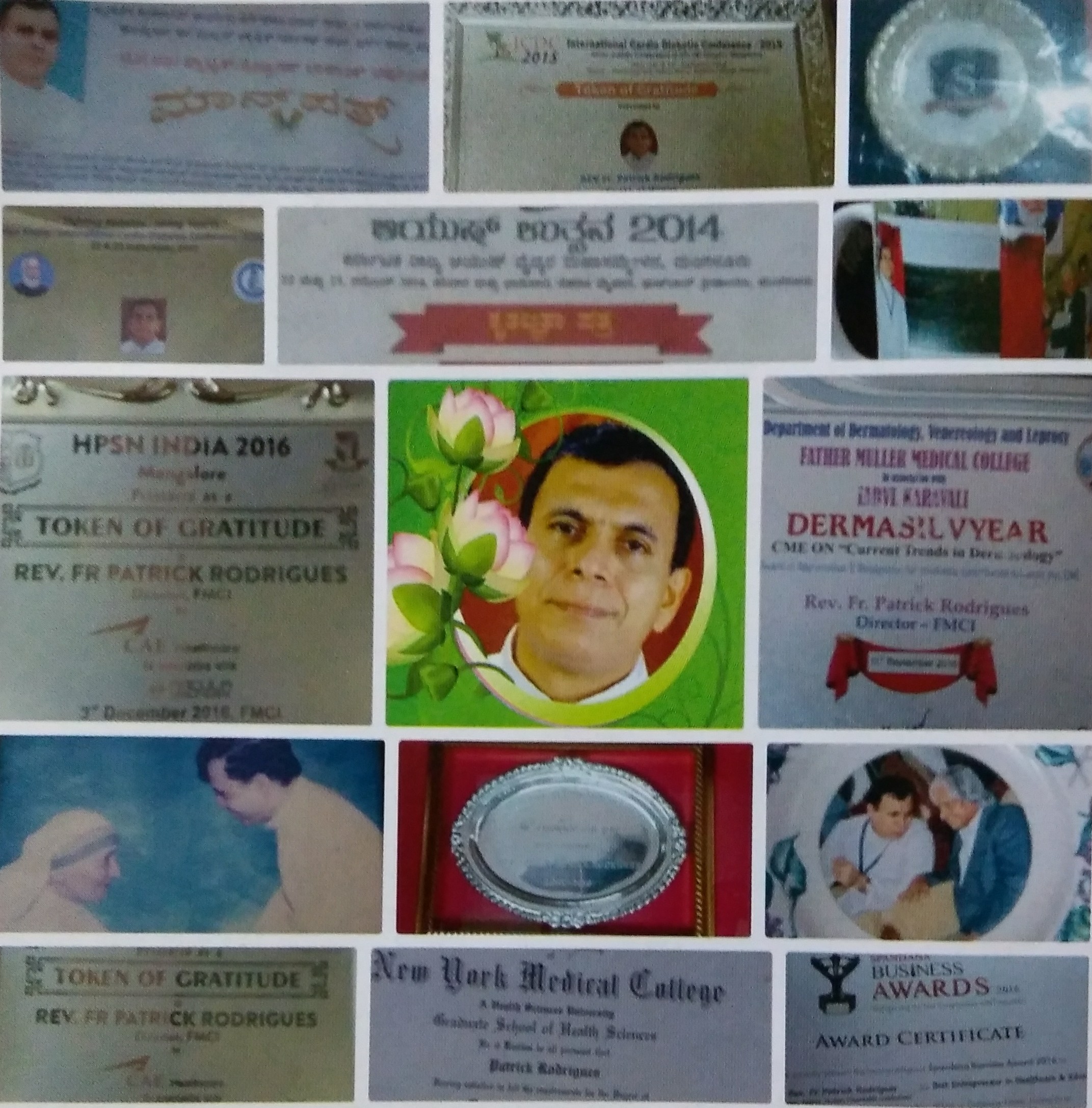 Since Fr. Patrick understood the trials and tribulations encountered by the Kudru and the distant inhabitants of low lying areas, time constraints, gave his inspiring support to form Adarsh Youth Association Nagermutt – Pandeshwar and inaugurated the same on 26th January 1980, specially to promote village talents of High school / College going girls, and to be in the mainstream of personality development. He happily nourished it by providing opportunities to exhibit our talents on public stage and other platforms.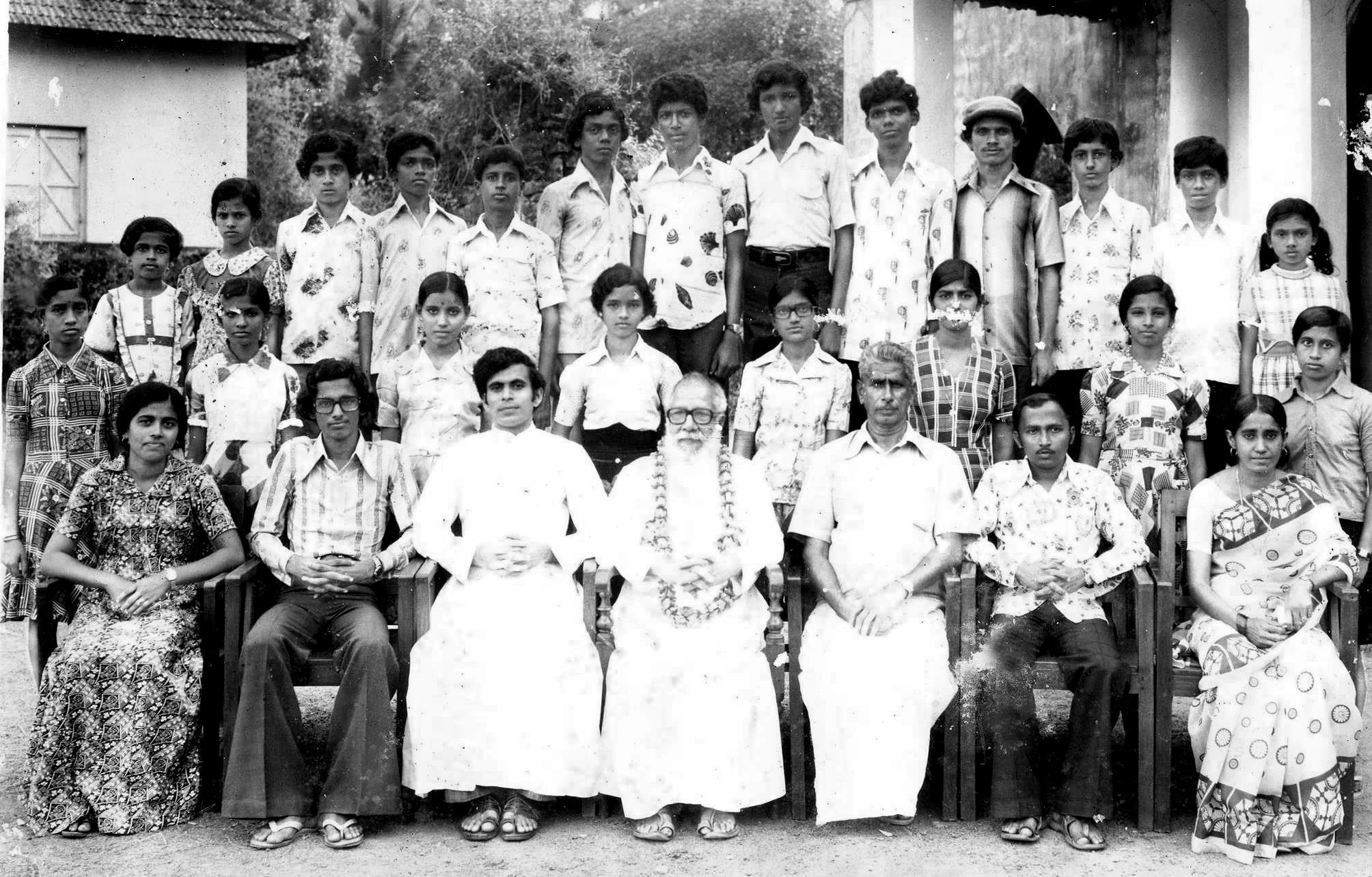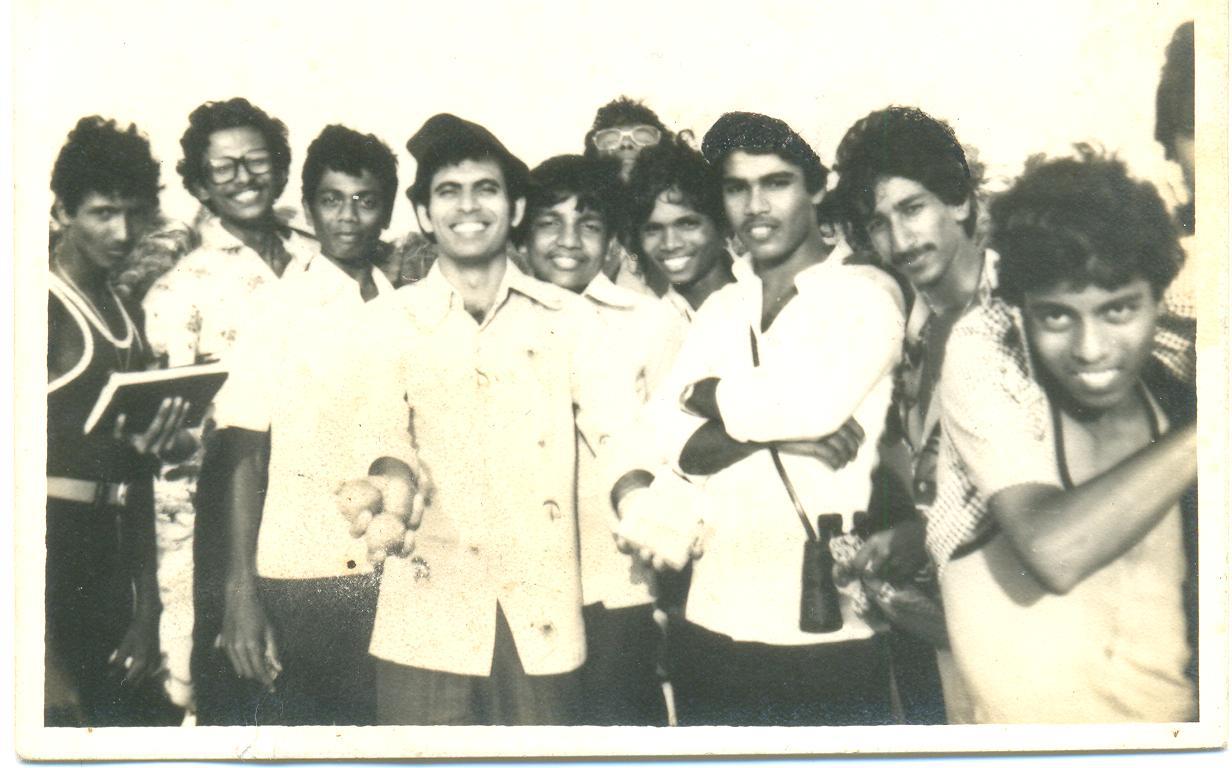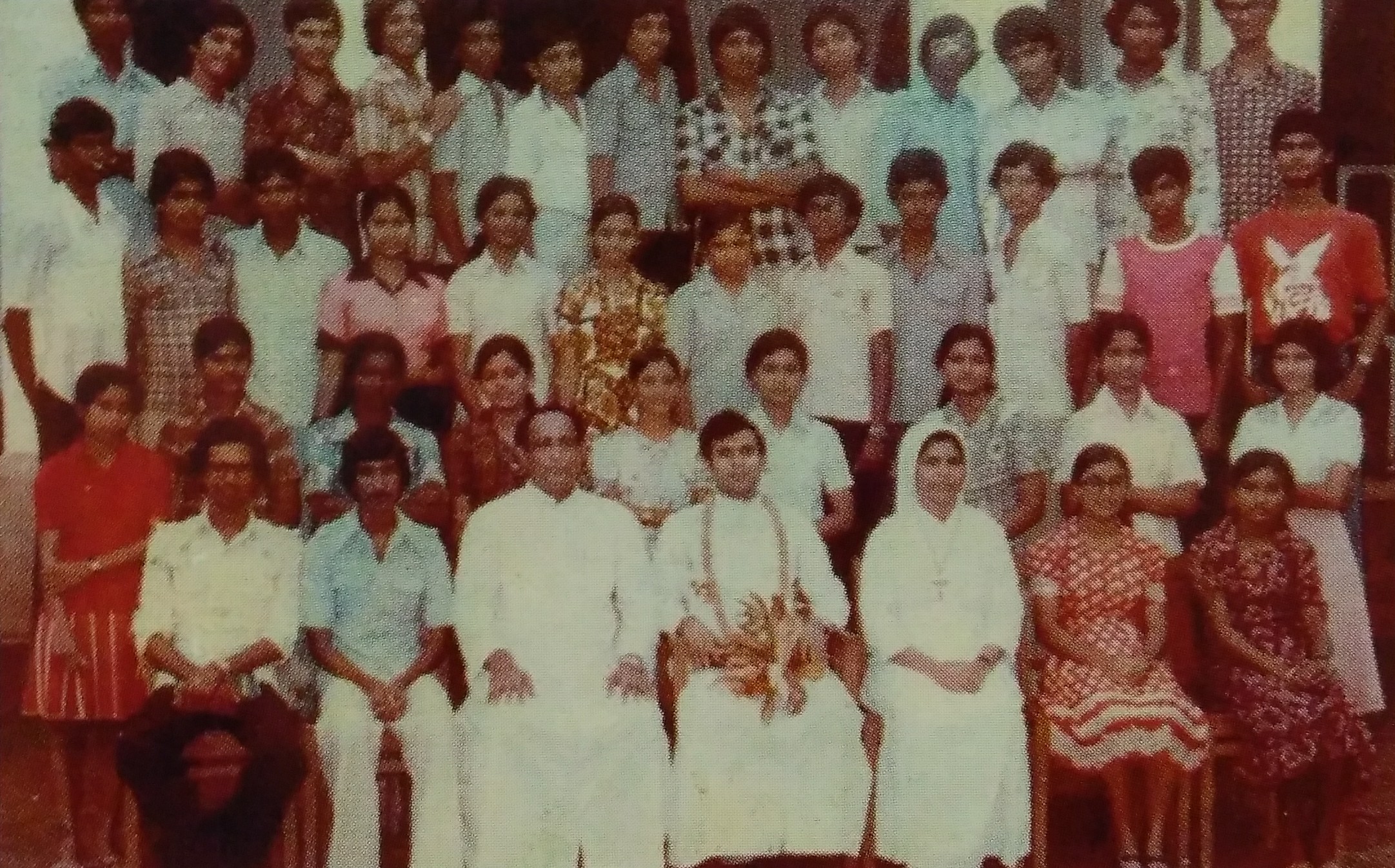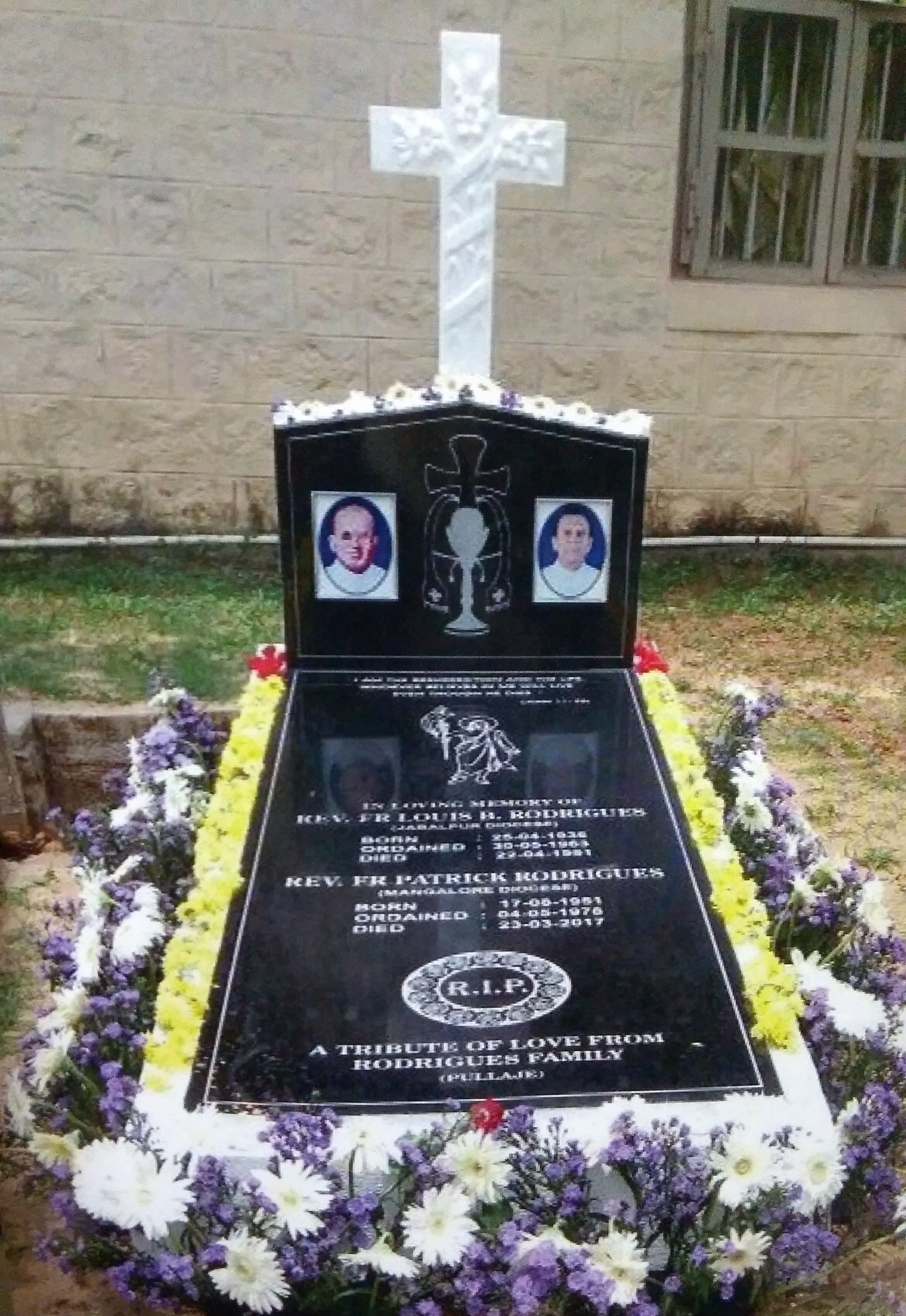 Fr. Patrick believed in traditional proverb, to bring the horse near the water pond and once tasted the public recognition and the contentment derived from social work, what followed was to look and grab opportunities wherever possible by themselves…..

   Personally, like many of my contemporaries, I was immensely influenced by Fr. Patrick. There was an elderly and devout Rev. Fr. Joseph D'Souza as our Vicar, who was very strict disciplinarian and there were compulsory catechism classes after the 9.30 am Mass, normally celebrated by Fr. Patrick, many of us used to attend this mass only to listen to Fr. Patrick's sermons, and conveniently skipped catechism classes….! He was the most sought after preacher for vespers in the neighboring parishes…. While in Barkur he wrote good number of Konkani articles for Raknno, especially on youth empowerment and career guidance….

He enrolled for M.A. in English literature, from Karnataka University Dharwad and was a voracious reader and fond of Shakespearean / Milton / Wordsworth's literary works, which was reflected well in his public speeches and writings…. One more interesting point I noticed in Fr. Patrick was his in-depth knowledge of Konkani drama, he used to select plays for parish feasts, and other occasions, weighing the play, its social relevance and acting potential of probable actors and directed them to the perfection. Till today it's a record by itself, maximum plays were enacted on the open stage of Barkur in 1978 – 81. We can recollect few of them even now – Devnchar Nadtha, Tirsi Chit, Khainsar Asa Bachavi..?, Main Khain Asai, Di Maka Bhoghsane, Kazarachi Dotorn, Tirsi Bail, Gongo and many more……. It was Fr. Patrick's direction, made many of us learn little acting skills, stage rules, voice modulations and actions…… This certainly helped us to perform later in Mumbai and elsewhere…

   Fr. Patrick was an excellent Harmonium player and well trained choir of the church of his time will endorse his passion for religious music…. Occasionally he penned few hymns for special celebrations like ordination of Fr. Mark Gonsalves in Barkur….
   
   Rev. Fr. Patrick's ministry in Barkur parish measured both by his actions and preaching and more so in the foot prints he left behind, in the life of youth and children of the time…. To summarize in short, Fr. Patrick loved us without condition, talked without bad intention, gave his best without any reason, and cared for his people without any expectation.He was with us just for 3 years, since he was asked by Bishop to reside at Perampally Church, temporarily, as in-charge Vicar…. There too he united the youth of the parish, for the first time and made them to be in the mainstream of Church life…. There he completed MA in English and again enrolled for MA in Sociology, the exams we appeared together….. He had passion for teaching too, and wanted to be a Professor, many a time he told me this and always encouraged me too to be a lecturer… Alas both of us didn't make it, though he was well qualified to be one……he taught us basics of journalism, reporting and time as well as event management….

   He was a good listener…. never imposed his decision on others…. he was so clever to extract best from the youth, for any lapses, he always had a different methodology to deal with… Never belittled or insulted and blamed individuals… always highlighted collective responsibilities…. He tamed many rude and rough and made them heroes…. The person believed in kindness than to be right, as youth need is not a brilliant mind that speaks but a special heart that listens…As we mentioned earlier, our Vicar was aged about 75, it was Fr. Patrick officiated as Parish Priest of our large parish of the time and carried out all the responsibilities for two years… When Fr. Joseph D'Souza retired on 30th April 1980, he admitted this on his farewell function…. The seat of Vicar left vacant for want of right replacement and Fr. Patrick was asked to take over till the alternative arrangements were in place. After a month or so Rev. Fr. J.N.Lobo arrived at Barkur, as Vicar to take over the charge from Fr. Patrick…..and continued as his assistant till May, 1981, till he got transferred to Kinnigoly church…..
   
Conclusion:
   All of us know the great works Almighty has worked through him in Perampally, Kinnigoly and Sampige….his administrative skills got exposed while serving in Fr. Muller's charitable Institutionsearlier and as Director till his death, and St. Johns Medical College Bangalore. Born on 17th August 1951, at Bambil, as the eldest son of proud parents Raymond and Piad Rodrigues, has to say goodbye to this world on 23rd March, 2017, it's a pre-matured departure of a great personality….. Those three years in my life so true, in the life of Barkurians, with Rev. Fr. Patrick, will never be erased or faded and we ever remain grateful…..I can proudly state, many youngsters influenced by him became priests and today serving many parts of India and abroad….!! Two years gone by, since Fr. Patrick breathed his last, his memories and the time spent in his company will be  cherished for life time….…………..

On behalf of Barkuronline team & ICYM Ex-Members Association Barkur,
P. Archibald Furtado, Barkur, 16th January, 2019.