One time CYM's versatile actor on stage and a courageous leader, off stage…..a story of a simple, down to earth man….
Ronald D'Almeida.
The annals of CYM Barkur, rightly reserved a great place of honor to Ronald D'Almeida, its proud third President, in 1978 -79, as this period established an unshakeable position to CYM Barkur in our Church, as well as, the period marked with the beginning of the gala of cultural events, one never heard before in the parish. Ronnie's was a sterling performance on the stage and he was tireless worker off the stage, during his three years of college days, incidentally early three years of CYM, 1976 – '79.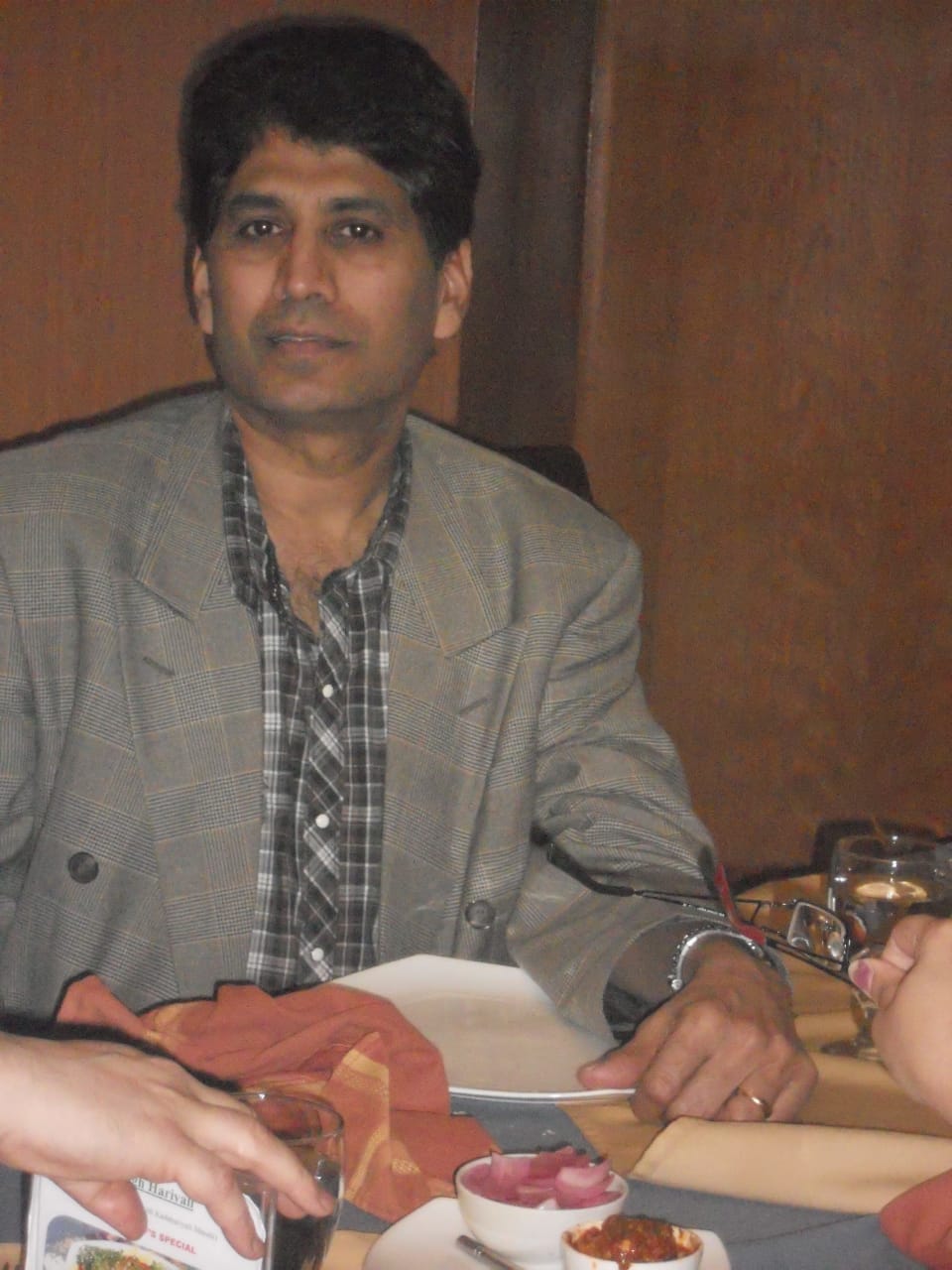 Born on 18th January, 1959 as the second son of Celestine and Boniface D'Almeida, in Halekody Village, their house located close to the Barkur Bridge, though there was no such bridge, when he was born in 1959; their family has to sacrifice substantial part of their ancestral property, while laying this road and bridge in the year 1968. Now this is a State Highway Mangalore – Shimogga…..
In Konkani Literary world the name of veteran J.S Alvares (josa) always occupies a place of respect, as his novels, plays were widely read by people in the second half of 20th century. Barkur did had a strong fan following and couple of his dramas were enacted in our Barkur stage. Among them 'Chedo Ek Chedwan Sade-sath' will stand on the top, because of three reasons: It was the first drama, rather an inaugural cultural event, by CYM Barkur, presented on the newly constructed public stage of St. Peters Church on  14th May, 1978 in the graceful presence of then Bishop of Mangalore, Rt. Rev. Dr. Basil S. D'Souza and secondly it was the super hit drama, where Ronnie played the lead role, through which he shot to great fame and popularity…. and lastly it must be the last drama directed by Fr. Henry D'Souza in Barkur, involving elders and young talents on a common platform.
Many may not be aware, with the far sight of Fr. Henry D'Souza, then Assistant Vicar of Barkur, our elderly vicar Fr. Joseph D'Souza (Aab Padryab) gave his consent to construct this open stage, in the year 1977, and the same was ready by May, 1978. CYM youth of the time, contributed in various ways – labour, donation drive, personal savings, fund raising dramas etc. during those early two years of inception 1976 – 78.
It was a great sigh of relief to church management, artists, organizers, Educational Institutions both MHPS and MGHS used to celebrate their School days here, as a permanent structure was in place with required curtains, side screens, tents, facility for green room and a make-up corridor.
Ronald D'Almeida must be the lucky President of CYM for its third year, 1978 – 79, once brilliant Fr. Patrick Rodrigues took charge as its director, after turbulent two years which witnessed grumbling, disturbances by selected, vested interest groups, which had thus far enjoyed a monopoly in organizing cultural events. Yes, CYM had no control over the unfortunate events, but it had absolute control over the way how it responded….!  One can register with an underline, 'in the event of no CYM; most of today's talents in Barkur would have been remained as introverts, retained buried and may be ignored for life time'. Today all of them, at least most of them, have the contentment of receiving an opportunity at the right time…. Who can afford to forget, then faces of CYM, rather super stars of the time, in Louis D'Costa, Vera Monthiero, Lawrence A. Sequeira, Sylvan D'Almeida, Arun Dias, Joseph D'Souza, Shanthi Sequeira, Alwyn D'Souza, Peter Fernandes….. and scores of many others…..? Yes memories are like that and they are special, as late Lawry (founder President of SPCYA) always used to quote, 'sometimes we laugh by remembering the days we cried and at times we cry by recollecting the moments we laughed….in those years.'
Family background, early life and education:
Ronald lovingly and popularly addressed as Ronnie, was born on 18th January, 1959. His parents, Boniface and Celestine D'Almeida, who had lovely three children, in short his lone eldest sister Lilly D'Almeida and elder brother Harry D'Almeida. (Married to Reena D'Souza of Barkur, Ballal Kudru, who served as Editor of Pedruchi Chavi for a couple of terms)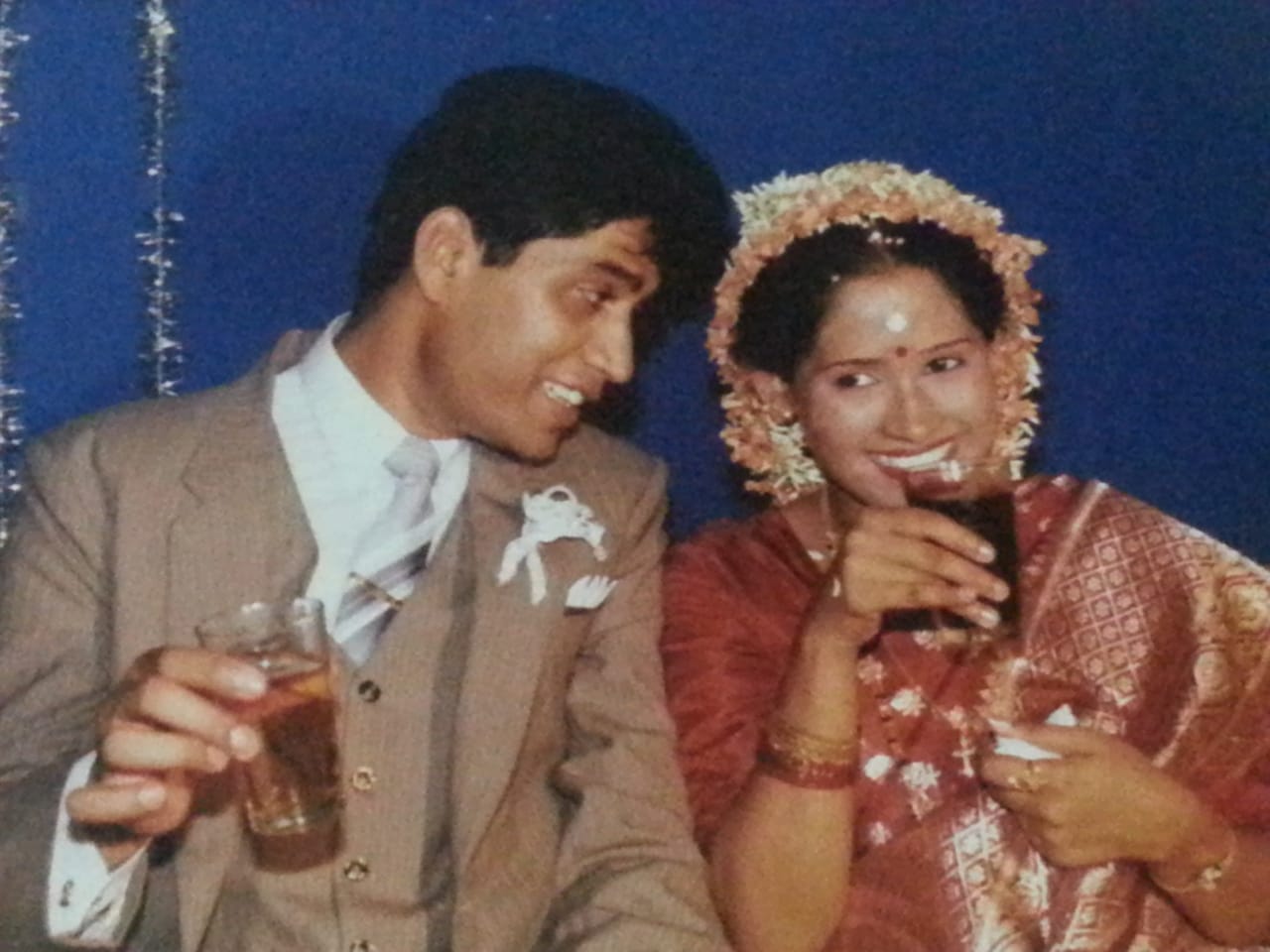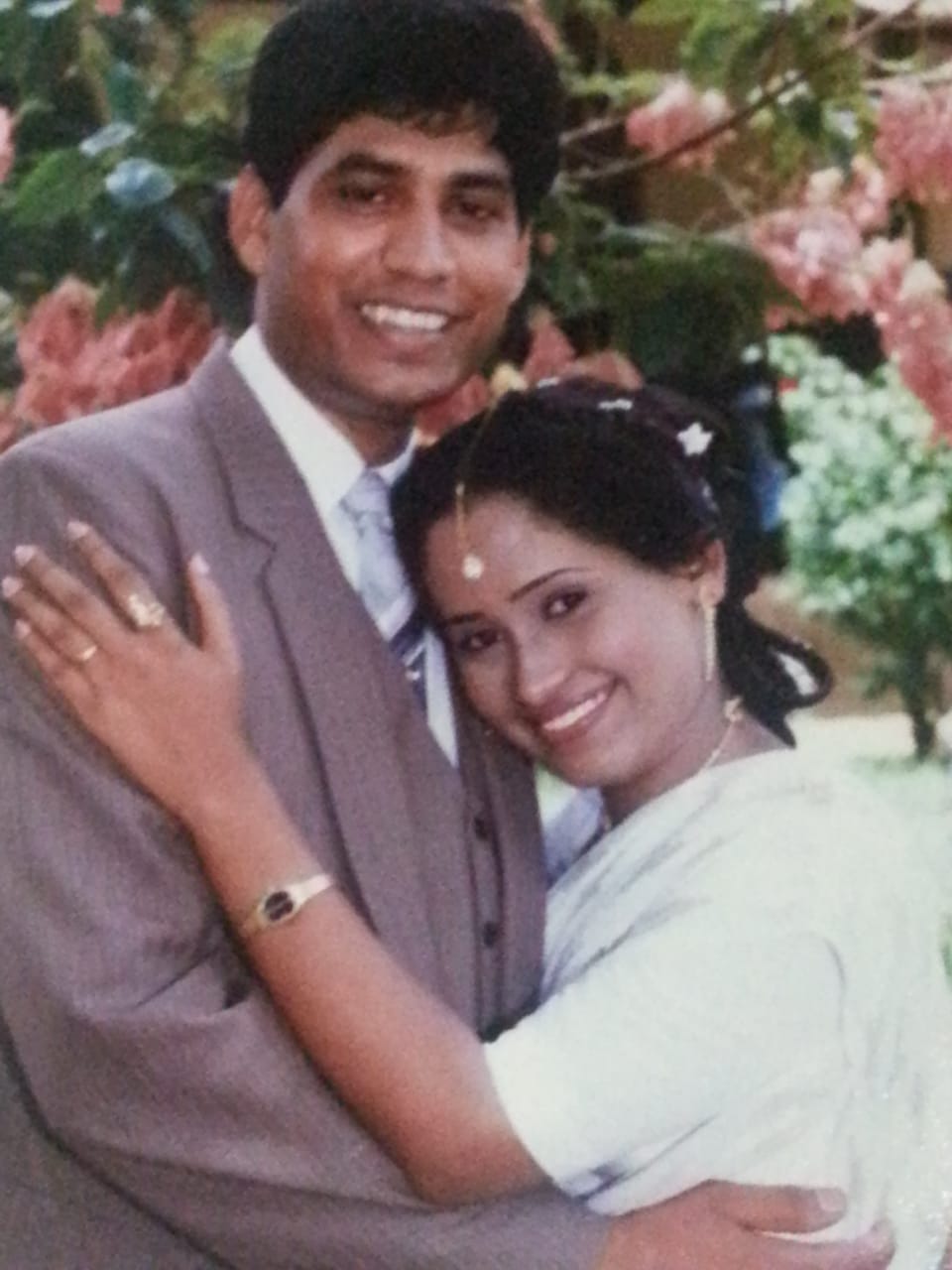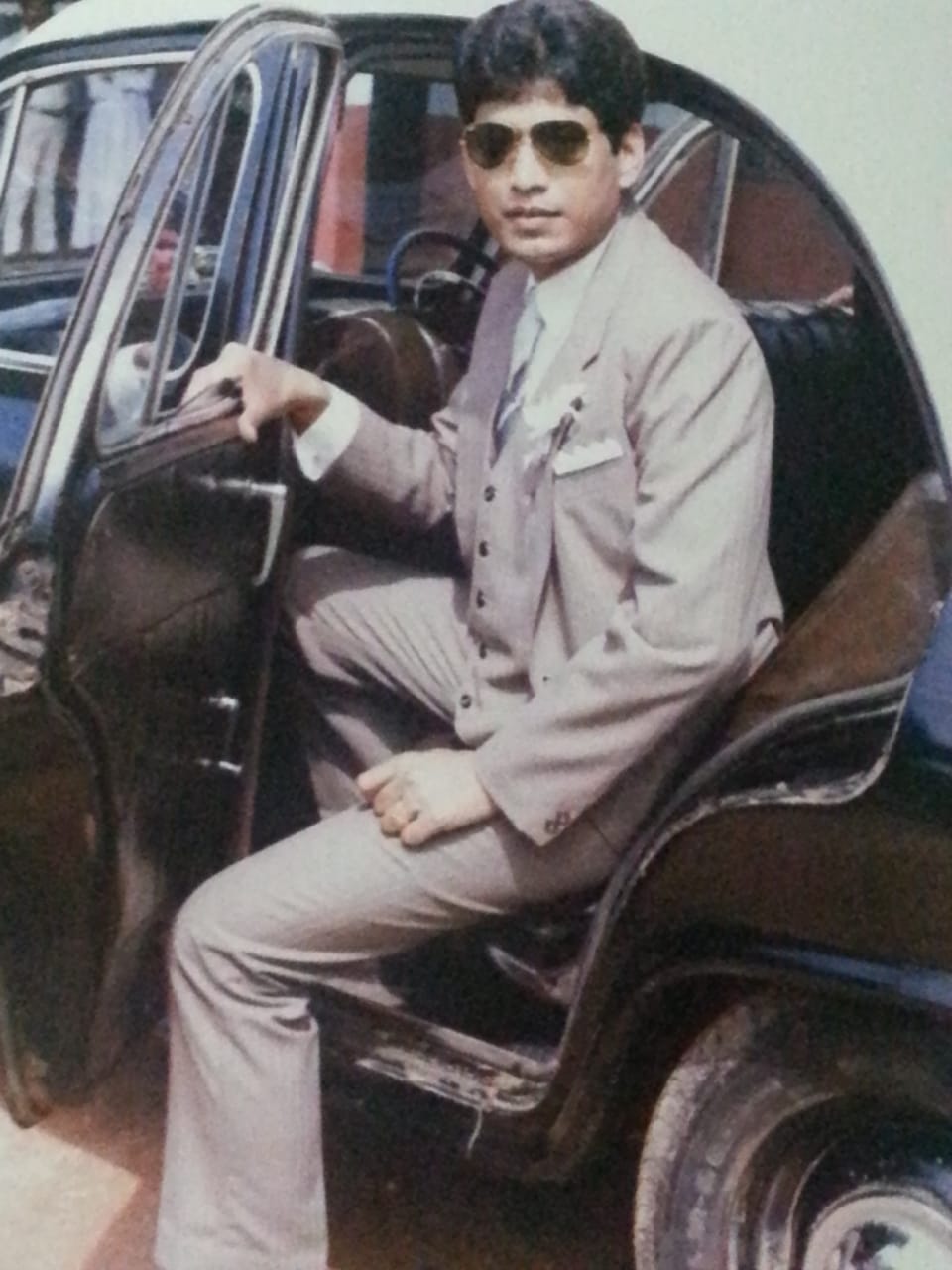 Ronnie studied till his Grade VII in Maryknoll Higher Primary School, Hosala Barkur and High School and PUC from National Junior College, Barkur. Then joined Milagres College Kallianpur, and obtained his B.A. (Economics) degree from here in the year 1979, then affiliated to University of Mysore. He was handsome and well built, and attracted towards sports and games during College life.
One of the Founder Members of CYM Barkur:
As we mentioned in the very beginning, it is very Interesting to note that  Ronnie's great talents got exposed in the just started, (September, 1976,) CYM of Barkur, in the hands of Rev. Fr. Henry D'Souza, then Assistant Parish Priest of Barkur Church – 1976 – 78.
Ronnie has become integral part of CYM and its manifold activities, whether it is social work, cultural activities or in leadership, in the Church or society, he was in the front seat to shoulder the responsibilities. 
Coming back to his prowess in acting skills, people are still recollecting his acting talent, both in comic and character roles. Di Maka Bhogsane, (Dolphy Lobo, Cassia) Chedvacho Hankar Polle, Ragtachin Zalin Dukan, (Sunny A'D'Souza) Rodd Tujen Patak, (Dolphy Cassia) Devnchar Nadta….are just few to mention and 'Chedo Ek Chedvan Sade saath' was the best one, we have seen in the famed play of J.S. Alvares. He was a witness to then revolutionary move of co-acting, challenging and weathering all sorts, non-co-operation, anti-propaganda and even physical threats….We the youngsters seen in this team – a dedicated young blood in the true service of society, be it be in the helping to construct houses by transporting granite stones in boats or in encouraging children to exhibit their talents. Be it be volunteering to cook food, and catering and being one with the host family in arranging their family events like weddings, jubilee etc. from putting the pendal till the last moment of removing it…!
Among others, he was instrumental to give the infant CYM the required leadership as its President 1978 - 79, with the then Director Rev. Fr. Patrick Rodrigues
In search of a career in Finance and Accounts:
As every good stint of life have an end, and after three great and eventful years both in College and Church, the day has come to move to Bombay in search of  a  career and Ronnie  got an golden opportunity to serve in the leading Daily 'Times of India'. After almost three years of service in Bombay, Ronnie was fortunate to get a chance to serve in Kuwait, in 1982.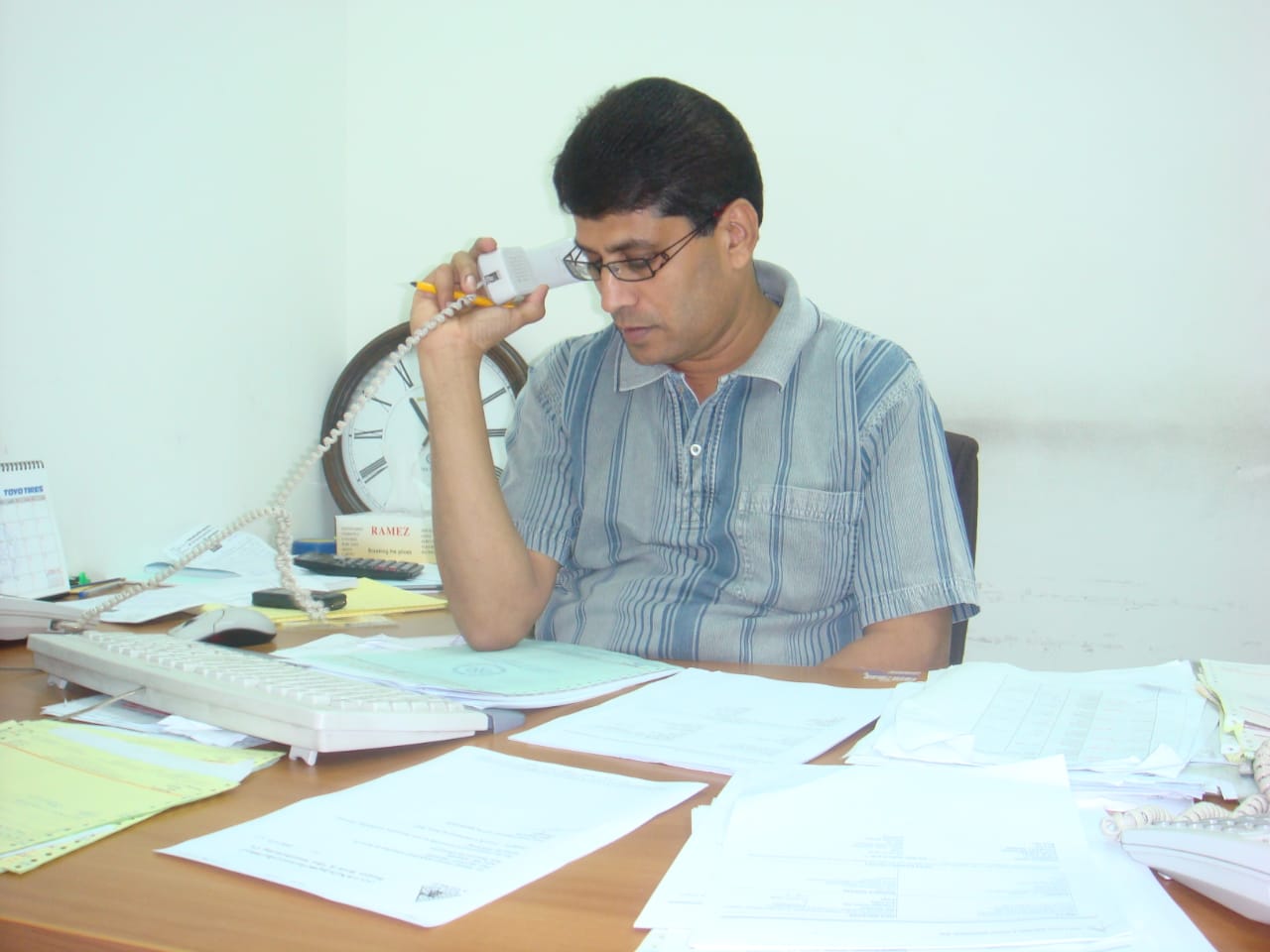 Journey to Kuwait and now nearing to complete almost Four decades of service:
Then in 1982, he received a promising opportunity of moving to the gulf, Kuwait and work for an Indian company known as Almailem Group of Companies as 'Logistics Manager'. Time changes us from outside, and people change us from inside, Ronnie, in his career span of 37 great years, must be part and parcel of its growth and his fidelity towards a single entity, speaks of his trust in it in volumes….!
A brief about family & life in Kuwait:
In June 1988, Ronny married Olivia Crasto who lived in Andheri, Mumbai with her parents Ms. Matilda and Mr. Denis Crasto and 4 siblings, Fr. Richard Crasto, Ms. Anita Rodrigues, Mr. Rupert Crasto and Ms. Judith Pereira. Ronnie and Olivia are blessed with 3 children – the eldest, Ashita D'Almeida (B.Sc, Chemistry graduate and MBA in Human Resources, currently working as Manager HR for a leading pharmaceutical company in Mumbai), the second, Nikita D'Almeida (B.Com graduate and currently pursuing Chartered Accountancy in Mumbai and preparing for final CA exams scheduled in November 2019) and the youngest, Ralston D'Almeida (currently studying in 11th grade, commerce stream in Kuwait). A well knitted family firmly believed in love and respect for each other is the most important part of life, however, birth is just start and this beautiful nature is art, but for him, friendship retained for lifetime, must be heart of all relationships….!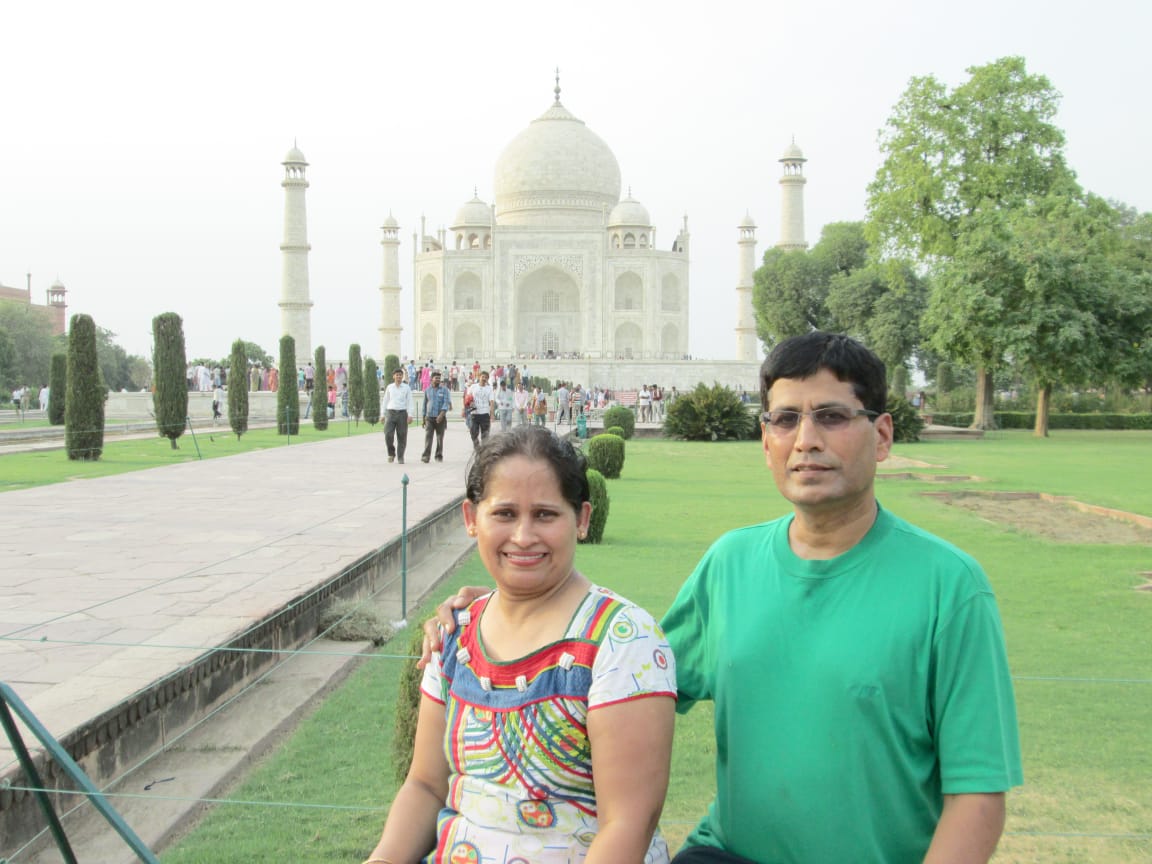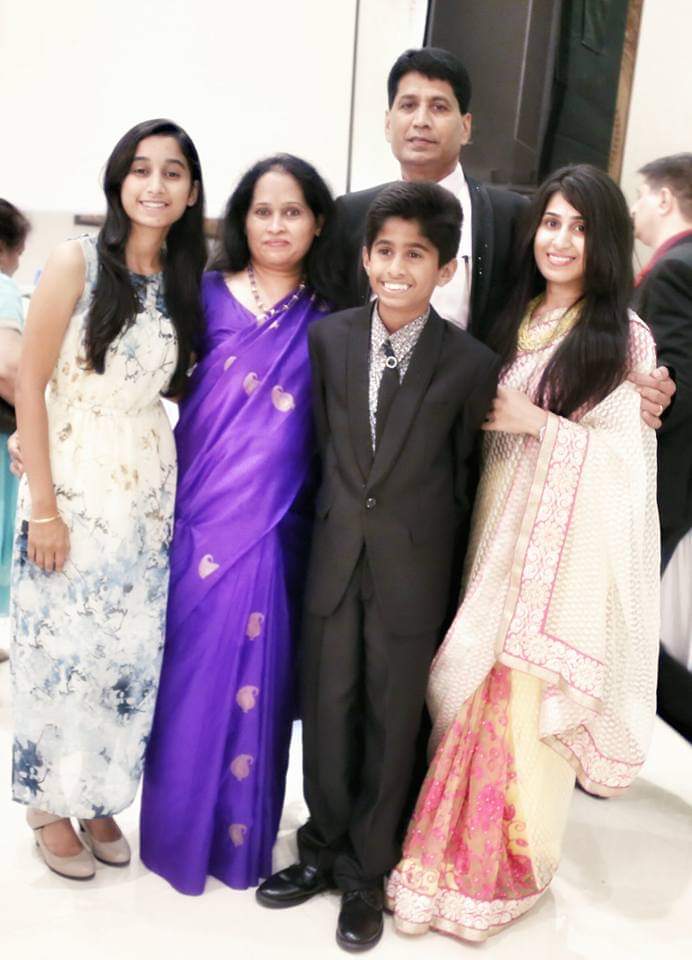 A very kind hearted person ready to extend a helping hand:
Even after 37 years of long service in the gulf, Ronnie always ensured to stay deeply rooted to his culture, values and moral principles. His thoughtfulness and generosity continues to touch the lives of many and is something that is highly appreciated by all in Barkur and also by others who know him personally. His humility, jovial nature, love for Konkani songs and excellent sense of humor always stands out and is loved by all. And finally, he unfailingly remained strongly connected with his near and dear ones, friends and relatives with whom he had his humble beginnings in Barkur where he was born and raised. Of course many relations and links may not be evaluated in terms of money or gains, because some investments never make a profit, but still they made Ronnie rich…!
He is a silent worker. Silence and a broad smile must be his trademark, rather tools being successful, yes smile to solve any problem and silence to avoid them….Scores of individuals and organizations benefitted from him, in his long and record career in Kuwait, in a single Company. Never carved from any fame, rather it followed him, reluctant to be in the limelight but encouraged and pushed others with a word of kindness, to go forward…..! Back home, the CYM, SPA, St. Peter Church Barkur, the Institutions he studied, for that matter any worthy cause….. Ronnie is there to co-operate whatever best ways possible.
'Barkuronline', team thought of introducing not only great-men with outstanding and visible contribution, but also, people of Ronnie's nature too had a place in the hearts of Barkurians. We wish him many more years of service in Kuwait blessed with good health and peace of mind.
On behalf of Barkuronline team & ICYM Ex-Members Association, Barkur,
P. Archibald Furtado, 1st September, 2019
Archibarkur@gmail.com