Congratulations, Sr.Juliet Mary Fernandes
We observed a great attraction towards spiritual vocations in 60's and 70's in Barkur prompted by two historical developments viz birth of Maryknoll Girls High School in 1966 and the advent of Sisters of Charities to Barkur to open their Immaculate Heart of Mary Convent in the same year.
 It was the long reign of Rev Fr Aloysius Rosario – 06-05-1959 to 30-01-1972 as Vicar of Barkur and liturgical renaissance, and most importantly the saintly life and living of those pioneering nun sisters in Barkur and their sincere dedication for the cause of girls education naturally attracted many young girls of the time to serve in these vocations….!!
In other words, many made up their mind to be religious and the servants in the service of society at large and took teaching, health care etc as field of yeomen work.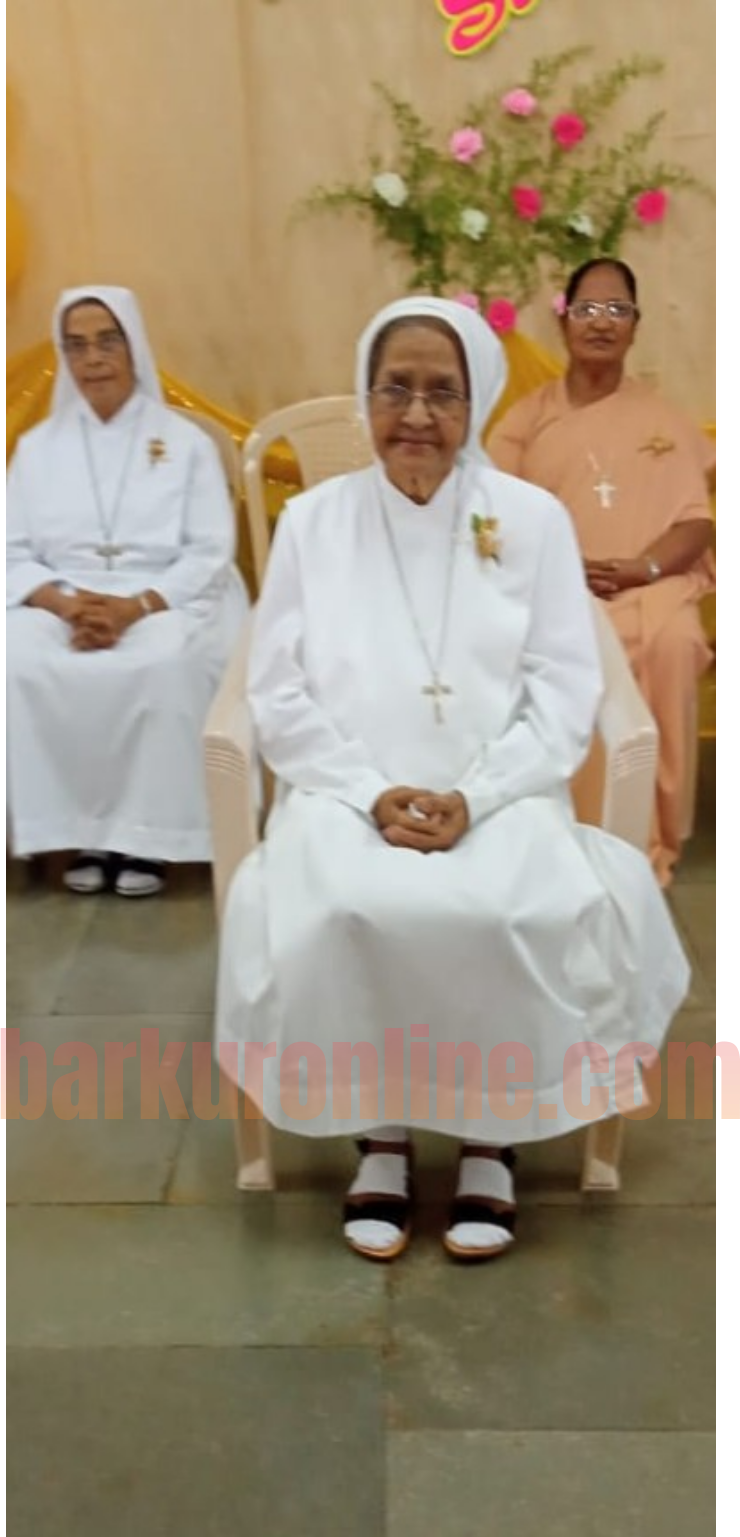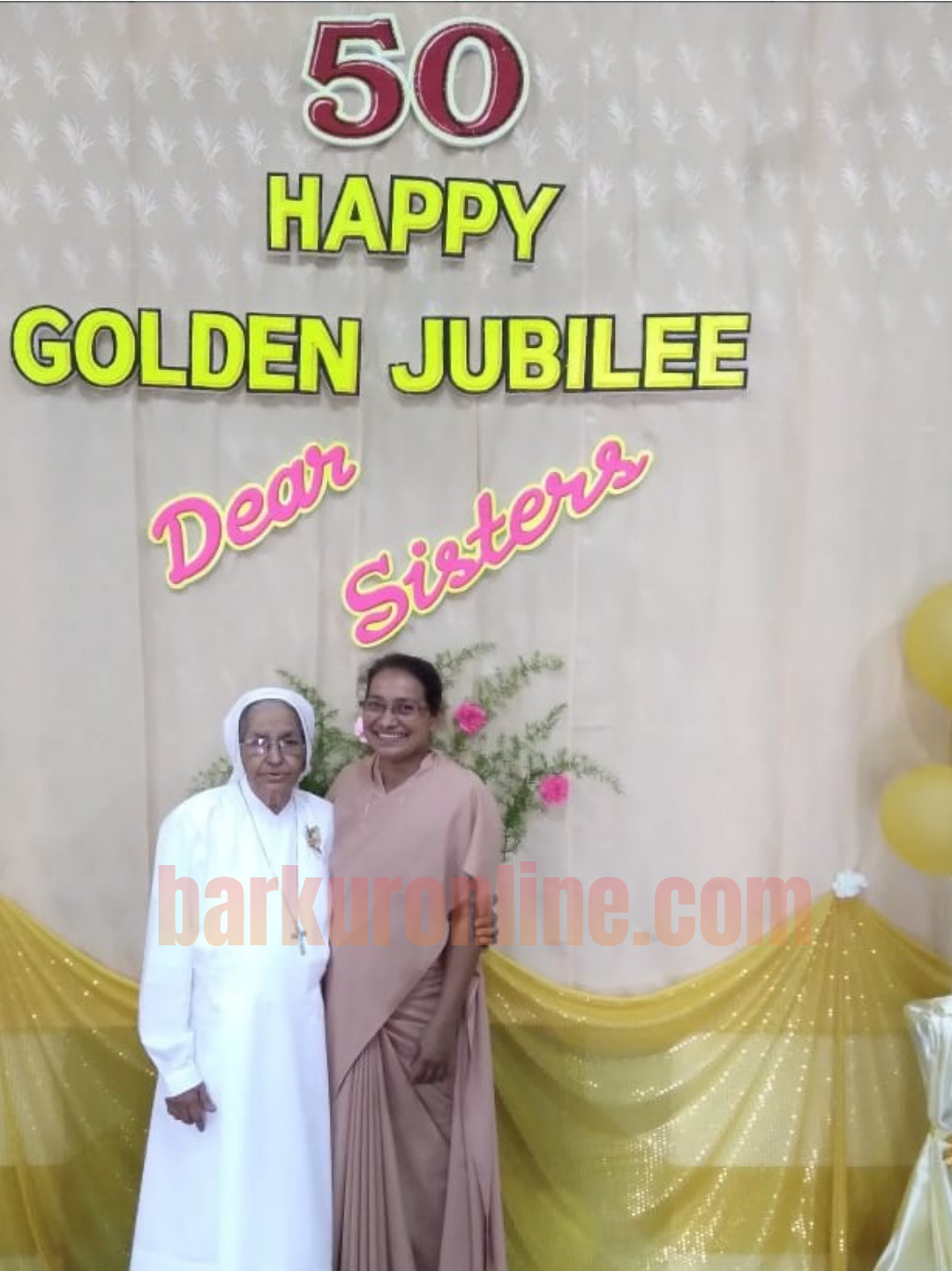 Our Sr. Juliet Mary Fernandes of Hosala, now St Sebastian Ward is one with many of her colleagues of the time, inspired in 1971 to be close to God for life time…..
Now she has completed a landmark of 50 years of devout life in prayers, compassion and service – the Golden Jubilee of Religious life. 
Born as daughter of late John Fernandes and Michael Lewis had her days of childhood with Brothers Late Donath, Joseph, Late George, James and late Richard in Barkur. 
She celebrated the Golden Jubilee in Infant Marys Convent Jeppu, Mangalore with a Thanksgiving Holy Mass followed by a Get Together with family and well wishers.
Team barkuronline.com profusely take this opportunity to congratulate Sr. Juliet Fernandes and wish her good health, peace of mind and happiness in her life. May the days ahead be filled with many blessings……!!