POM-Rev. Fr. Antony Fernandes
Rev. Fr. Anthony Fernandes, Diocese of Bellary.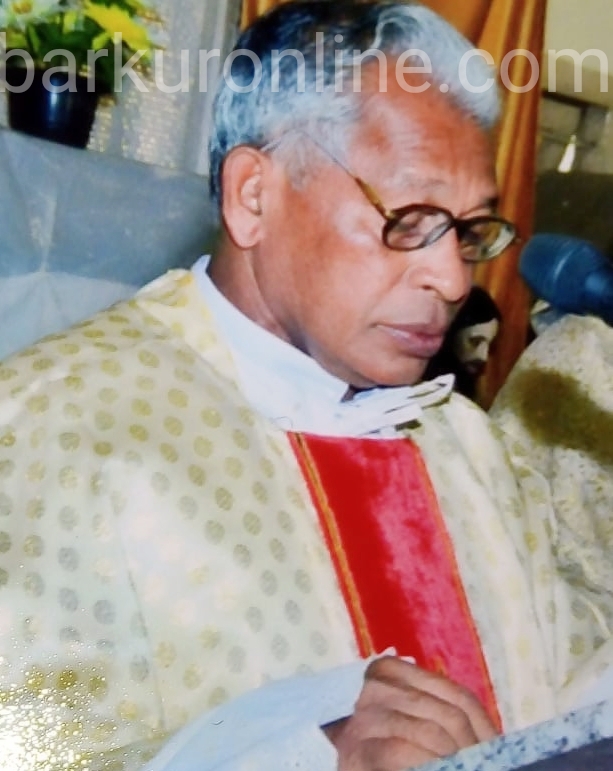 (For long, we wanted to feature Fr. Anthony and few others, like him, in these columns, but it's always a discouragement for us, neither these chosen ones, are interested in any sort of publicity, nor their families share any details…So far, if we at 'Barkur-online' pages, are successful to introduce just a very few them, that's purely the efforts of our team to accumulate details in bits and pieces, here and there….!)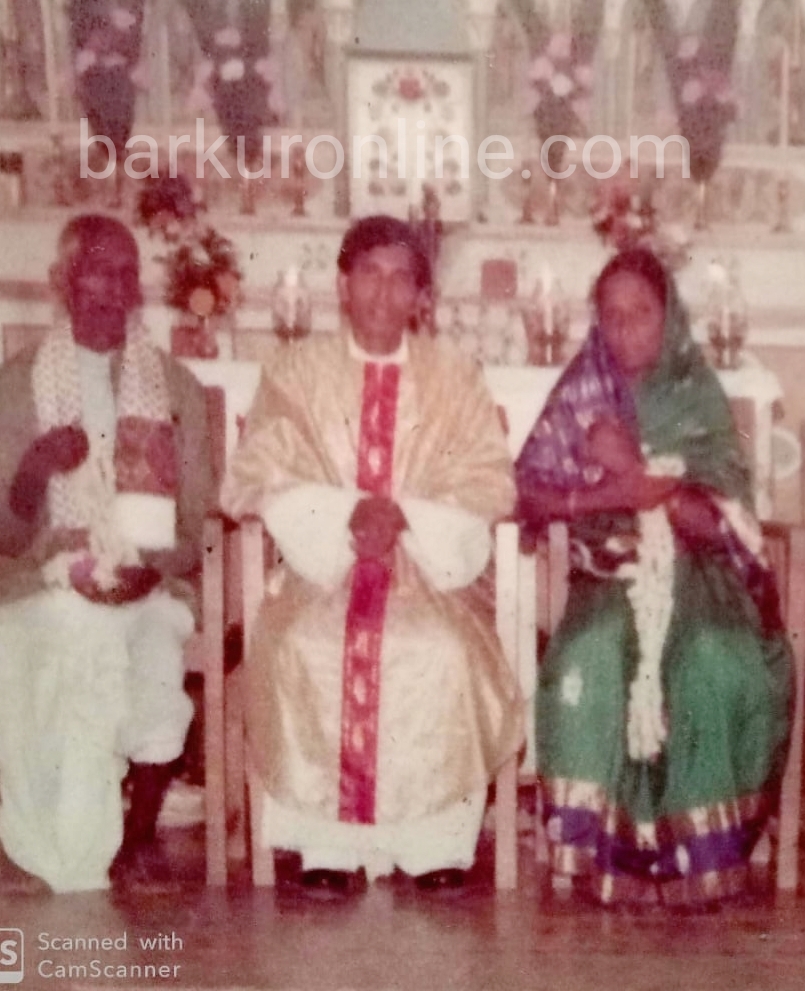 Late Louisa and Lawrence Fernandes was probably the last and large, well known devout joint family, with his brother and their children and grandchildren, in our Nagarmutt, Barkur, lived with perfect harmony, till the end of the last millennium. Here a rare flower, in the form of Anthony, blossomed as their Second son, born on 25th February, 1949. (Other siblings, his elder brother Joseph, now settled with family in Kallianpur and youngest one Jacob living with family at ancestral location, Nagarmutt their only son Br. Anston, on his way to be a Capuchin Priest, got Diaconal Ordination on 3rd July, 2020  and lone sister Rita married, now resides in Mumbai) Fr. Anthony now 72 and out of that, a big chunk of life, i.e. more than 4 long decades in the service of God and His people, in the backward and poor Diocese of Bellary, that too with extremely poor flock, in various parishes, leading them not only to be true Christians but also be fairly educated, healthy, employed…. and taught them to have a life of self-respect. In short, Fr. Anthony, spread the kingdom of God, by preaching, by forming small self-help communities, building many small churches for prayers, starting primary schools, encouraging to establish primary health centers and in a way, living and leading a simple and truthful life…..!
Early life in native Barkur, education:
Hailing from an economically middle class family of Nagarmutt, Anthony had his primary education in Maryknoll School, Hosala up to 5th Grade and SSLC in National High School, Barkur. After joining the minor Seminary, in Bellary, young Anthony was sent to St. Aloysius College, Mangalore for PU Studies. And later he had his Theology and Philosophy studies in the prestigious St. Thomas Seminary, Chennai (Madras) in Tamil Nadu.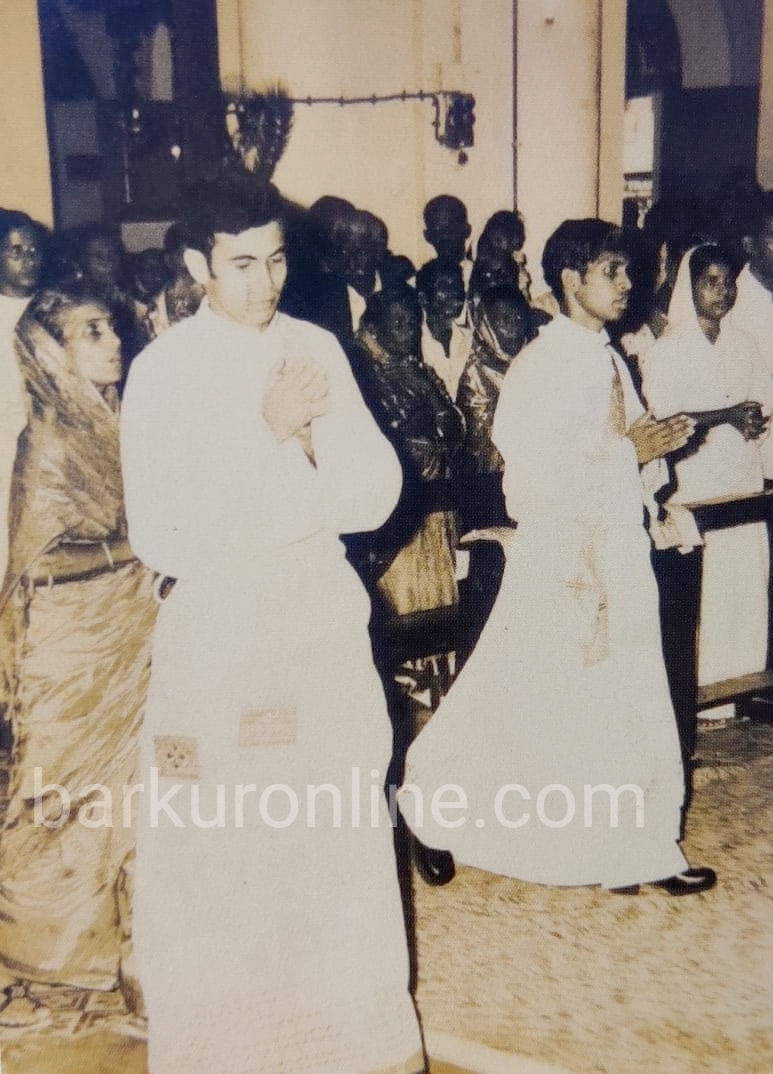 4th May, 1978, is a special day for two reasons – It was the Priestly Ordination Day, of young Fr. Anthony and Fr. Patrick Rodrigues, who later served in Barkur as Assistant Parish Priest and Director of CYM Barkur, in the blessed hands of Rt. Rev. Dr. Basil S. D'Souza, then Bishop of Mangalore, in Milagres Church, Mangalore. (Fr. Stany B. Tauro, our former APP in Barkur – 1973 – 76, was here as Assistant Parish Priest at this time)
We can still recollect his 'First Holy Mass' in the Church of St. Peter, Barkur on 5th May, 1978 and the reception that followed at their residence, where as a reply to the toast, he shared his feelings, 'I made a commitment about 10 years ago, which inculcated hope in me… please pray for me so that I can keep my commitment and able to create trust, with both God and His people…..'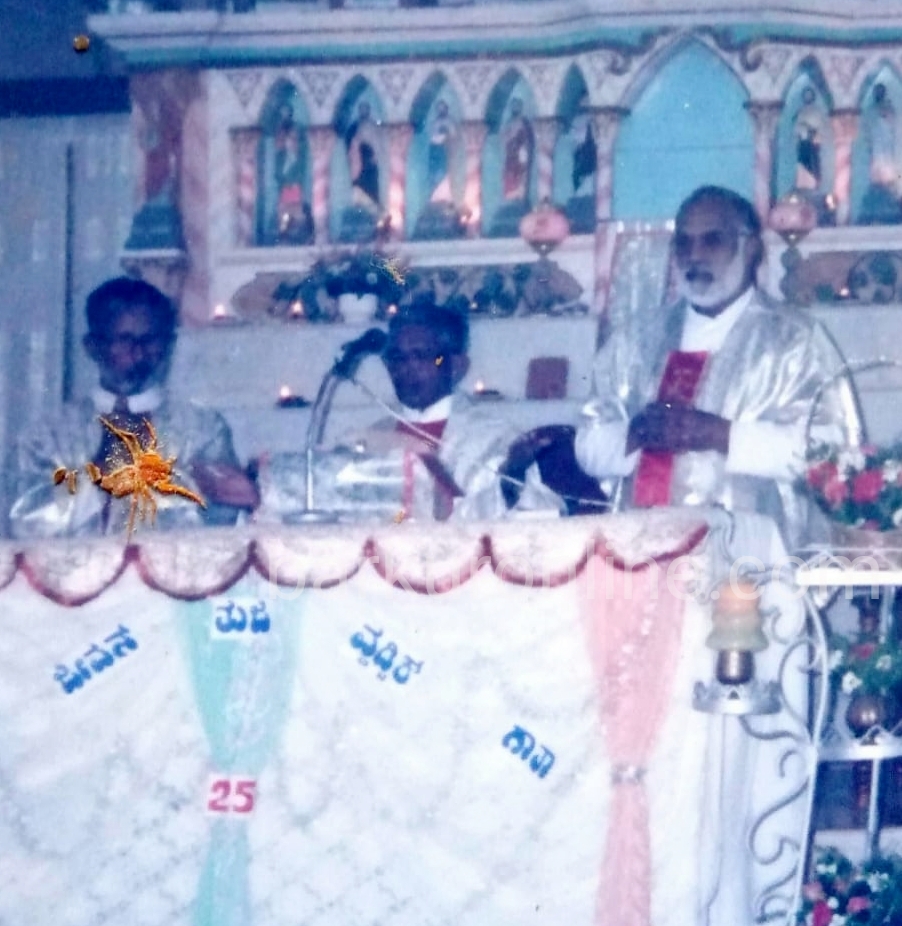 It must be a divine providence, the present Bishop of Bellary Diocese, Rt. Rev. Dr. Henry D'Souza, was then serving as Assistant Parish Priest in Barkur, during Fr. Anthony's Ordination and supervised the FHM proceedings and ceremonies to its perfection.
Service in the vineyard of Christ - Diocese of Bellary:
Unlike our parishes in Udupi and DK Districts, Bellary Diocese comprises of thinly populated, backward, large geographical areas and Fr. Anthony was appointed as Assistant parish Priest in St. Francis of Assisi, church Javalagere, in Raichur District. In other words the parish spread to 25 distant villages, in total having about 300 Catholics families only. Here Fr. Anthony's work was very dedicated and tireless, with extensive travel by peddling a bicycle and then a second hand motor bike…..Distance didn't matter when the roots of his relationship with parishioners were strong…..Then Bishop of the Diocese, was so impressed and within just two years, promoted Fr. Anthony to be the Parish Priest, 1980 – 87 of the same Church, truly a rare recognition and continued for 9 long years…!
There was a feeling in the society over here that, Catholics to be low caste and class, of course majority of their ancestors were converts from lower strata of the society. Here Fr. Anthony had two tools – education and primary health, not only to Christians but to all in the surrounding. With various Govt. Projects of the time and moral and economic support from the Diocese, he constructed around 100 RCC houses and another 60 simple houses with toilet and minimum facilities for a decent and dignified living. He was instrumental to have dozens of bore wells….What is interesting to note here is, Fr. Anthony, made these people to understand – cleanliness, self-care and value of education in life.
For Church, he constructed large overhead water tanks for drinking and irrigation purpose and with a future vision in mind purchased two plots in distant villages for having Chapel and now they are developed to be independent parishes. At that time, most of the parishioners  were daily wage earners and Parish Priest had to provide breakfast and a simple lunch in the Church on a Sunday to persuade them… or go to their home or locality to celebrate Holy Mass….!!
Next mission station was Kavitalle, as Vicar in Raichur District: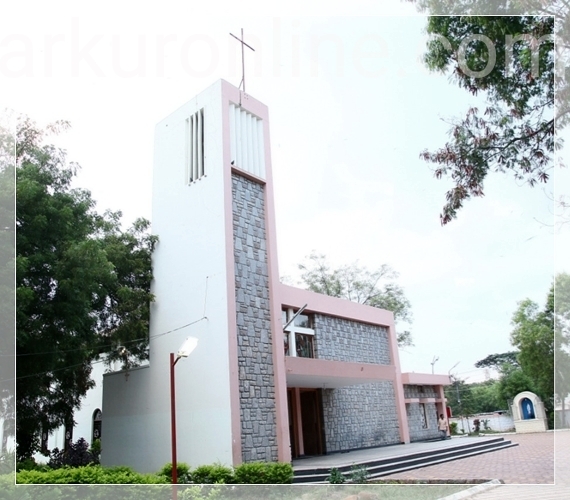 Here Fr. Anthony rejuvenated the religious life with attractive liturgy with his very simple way of preaching and singing hymns. He was an excellent harmonium player and mouth organ was very dear to his heart. He started a 'Nava-chetana Kannada Medium School' with boarding facilities which was later promoted to be a High School, continuously recording 100% results in SSLC. Almost 80% of the students are Catholics and today the Institution earned a name of high reputation in the whole district of Raichur. The seeds sown are paying off rich dividends, as once weak and humble community, today mentally strong to make time to help others, even if they are struggling with their own problems….!
Posting to historical Sacred Heart Church at Mudgal:
One of the oldest parishes (1502) in the Diocese, as the records say, there were Christians settled here since 1460 or earlier. Interestingly, the Sultans of Bijapur used to send donations and other help to this parish. While Fr. Anthony was here, there were about 350 Catholic households and Seven Mission stations and Chapels and to develop these interior villages he formed 'Cluster School Movement' both to educate children from poor and lower strata in the society and an opportunity for employment as teachers etc. for almost 70 unemployed youth in these Government Schools.
As first Vicar Christ the King Church, Kustagi from 27th May, 1995:
This was the time, when this parish not even had primary facilities, majority of the people were uneducated, living with poverty, underemployed, no proper facilities for a decent roof for many families. A small parish with just 20 families, Fr. Anthony had trust in Almighty Lord's ways to win over arrogant and misled, with a smile and kind heart. An incident worth a mention – this was the time, an agitation against forceful conversions was on elsewhere in the locality, but Fr. Anthony, a man learned to accept every victory with a humble heart and every defeat with a gracious mind, successfully  persuaded the local Temple authorities to donate 4 acres of land to construct a new Church over here and a small church, a parochial house and a Primary School ( Now High School) was in place within a record time with the cooperation of local and kind hearted men in Kustagi. 
As parish Priest of Shahapur (now located in the Diocese of Gulbarga) in 2000: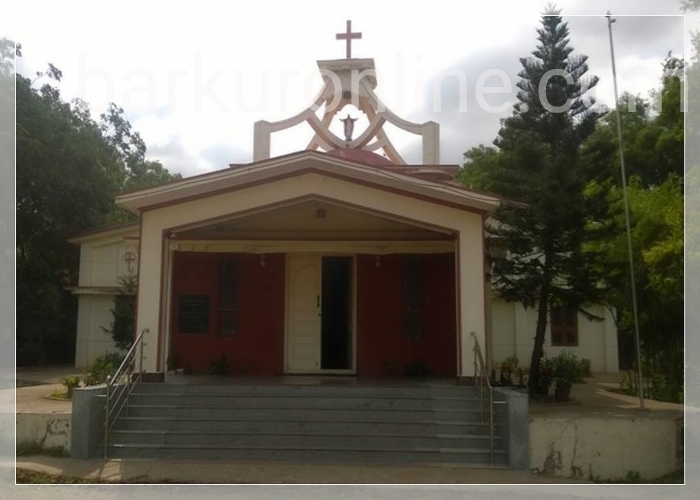 Thinly populated poor church waiting for a revolutionary to usher a new era in the hands of Fr. Anthony, who always used to tell, 'we don't grow when things are easy, rather mature while facing challenges in life…', responsible for all-round progress of parishioners to be self supporting, engaged with agriculture and other sources for living and here he built a Church, as St. Peter the Apostle as Patron, then a house for Parish priest and a Primary School, which is expanding year after year, now High School attracting hundreds of students every year, managed by UFS Sisters….!
In 2005, Fr. Anthony was posted to Mariyammana Halli as Vicar:
Yet again a rural parish, rather a Mission Station, a Village with 250 plus households consisting Koracha tribal, rope makers by profession and interestingly all were Catholic families. Here the work was in progress to have a new small church and Fr. Anthony finished it and declared open for worship in 26th March, 2007. Shakespeare once said 'I cried when I had no shoes; but I stopped crying when I saw a man without legs'. Life is full of blessings…. sometimes we don't value it…. 'The fact is I was born with poverty as a son of a hardworking coppersmith / farmer….seen hardships at close, experienced and encountered them but while I compare them with my parishioners, where I served and still serving, they looks negligible…..'Recollects simple and humble Fr. Anthony…
Services at Sacred Heart of Jesus Church, Hospet:
One of the well-known parishes in the Diocese, with 200 plus families, was well nurtured by Fr. Anthony. A Community Hall was constructed for the benefit of Parishioners, was inaugurated in the hands of present Bishop Rt. Rev. Dr. Henry D'Souza. Fr. Anthony Fernandes is a simple preacher, what he practices in life. A true man of prayer, remember once in Barkur he told us, in his typical Kannada, that the 'real education is our attitude and behavior with others which edifice our total personality, some people impressed by your work, may copy your style, procedures, that is fine, but no one can copy your passion, hold it firmly and the world is yours….' He always acknowledges the contribution in various ways from kind and generous Barkurians, the Braganza's, Gonsalves, Pais clan and others …… as no one can serve from an empty vessel…!!
As First Vicar of St. Anthony Church, Chikka Hesruru wef 14th May, 2015: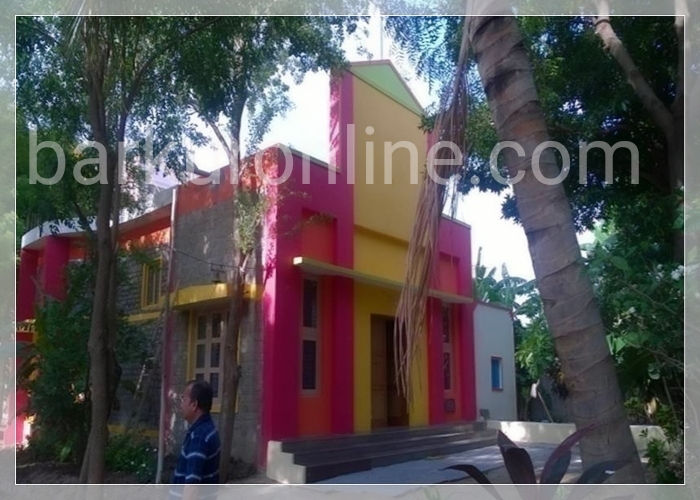 This parish was established in the year 2015, with just 53 Christian families with 3 sub stations. Fr. Anthony constructed presbytery and St. Anthony's Primary School in the year 2016. He is working silently for the welfare of this parish, never share whatever he is doing and done….It's apt to note here, that 'St. Peters Association Barkur – Mumbai' has donated Rs. 70,000/- to finish the much needed building work of the Primary School in Chikka Hesruru.
Very shortly, Fr. Anthony will be transferred to Bellary Sacred Heart Church, as Vicar, after serving passionately and mostly in remote villages of Raichur District, of Bellary Diocese.
Concluding words: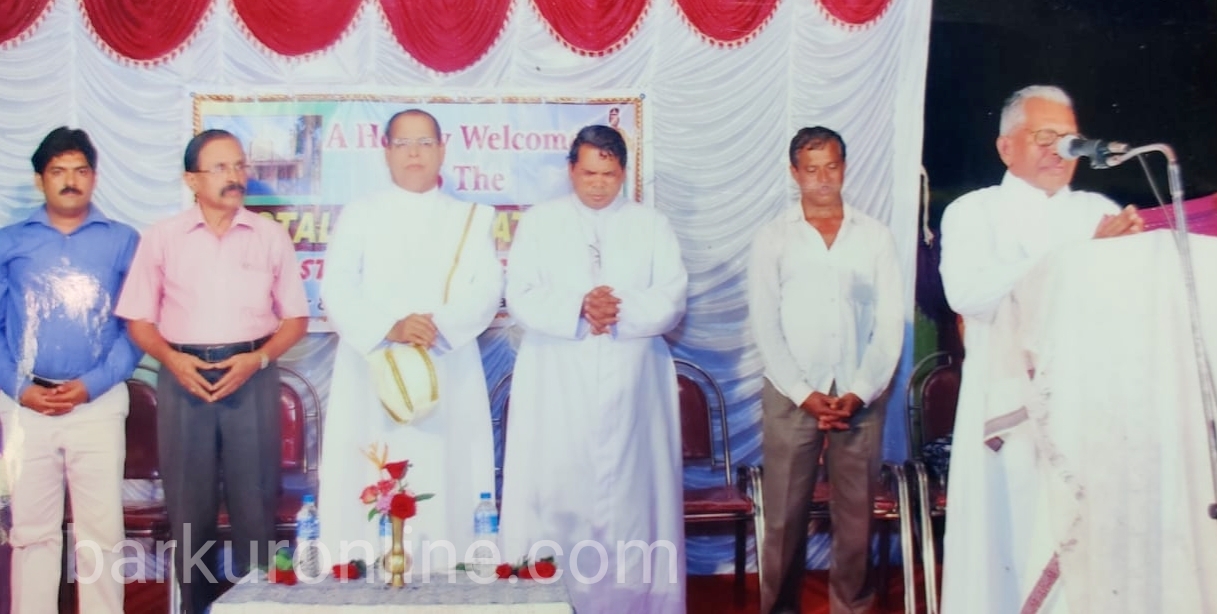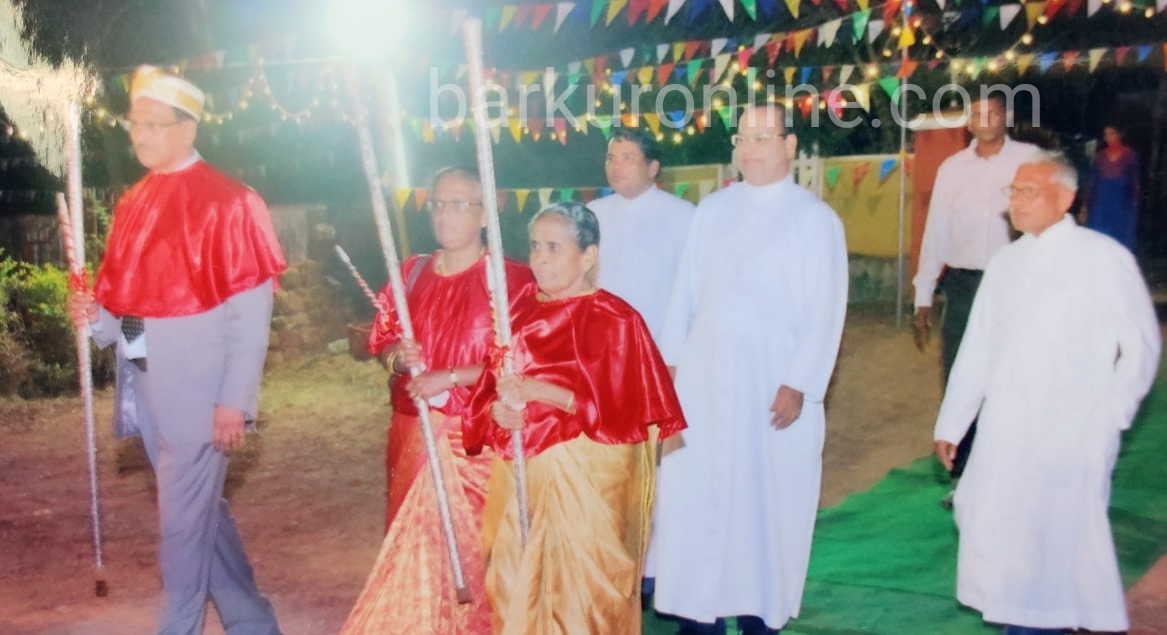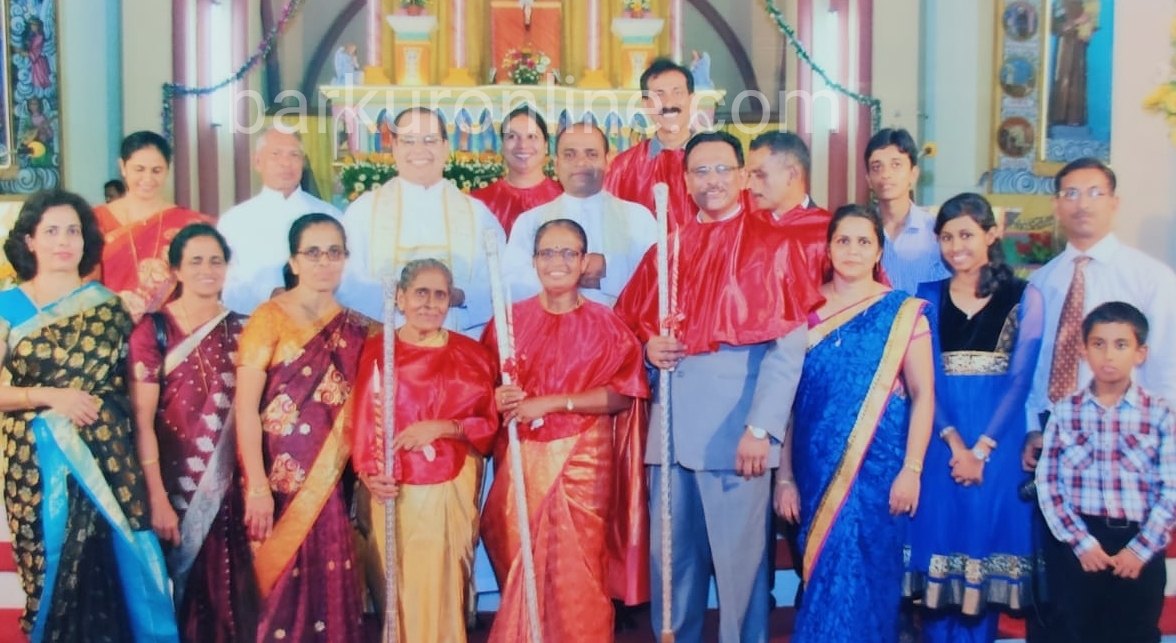 Even in his long career he faced lot many problems which were not reasons to give up…'but a challenge to improve, it's an inspiration to move forward with an invisible hand of Lord Jesus, holding and directing us as His instruments to serve His men in this world….'
With a few above illustrations, it's evident that Rev. Fr. Anthony Fernandes, is a simple man working at the grass root level, never boasting or taking credit for anything as his work, but Church, never wanted to be in the limelight, we Barkurian's are proud of him, as our son of soil, a good Samaritan, instrumental to wipe out few tears, in distant Hyderabad Karnataka region….No dashing personality, no loud voice, not even a healthy physique, but a dedicated silent missionary in its true sense…!
We congratulate him, thank him…and pray to Almighty Lord to bless him with good health and continue to be an inspiration, a perfect role model to religious, to serve in His vineyard…..!!!
On behalf of Team Barkur-online,
P. Archibald Furtado, 4th July, 2020 -  archibarkur@gmail.com – Mobile: 98457 42750