Rev Fr Stany B Lobo, our new POM
-P. Archibald Furtado,
Wishing you a glorious, 75th Birthday,
Dear & Rev Fr Stany Basil Lobo, to remain young forever…!!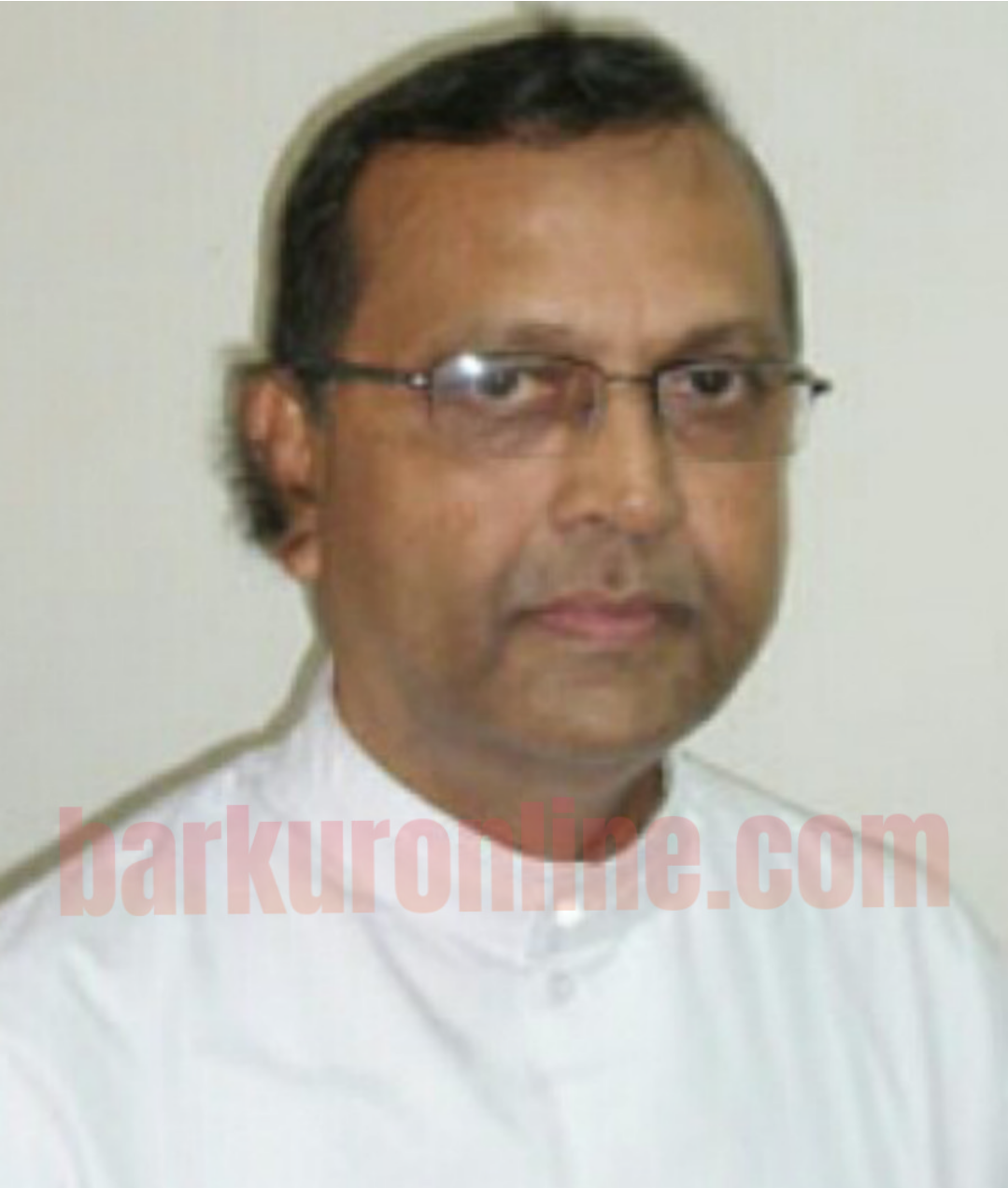 Few of us may be remembering famed Biblical observation, 'a prophet has no honour in his own hometown'. However there are few exceptions…. where the son of the soil, native priests command great respects and love in their birthplace and Rev Fr Stany B Lobo rightly qualify for this rare and unique recognition……!
'Team barkuronline.com' always thought of writing few words in these columns for long time, however, the growth and responsibilities, achievements and accomplishments added as the years rolled on and were still going on and on….however now  it reached a flashpoint of Fr Lobo reaching to the ripe age of 75 on 22nd March, 2022……!!
It is said some destined to be trend setters and Fr Stany B Lobo as a priest for almost five decades recorded and established his own bench marks wherever he served. From Kulshekar to Udyavar it is a journey of devotional, sacrificial and dedicated life in the service of Lord and his men. He left monumental legacies both spiritual and physical….. in the form of both new and renovated Church structures, parochial  houses, Community Hall, Schools on the one hand….. and most importantly many people were touched and influenced by his humane care and concern wherever he served and serving…….!!!
Let us just have a short overview of Fr Lobo's long career, as it is a voluminous narration to go in detail.
Birth, early education:
Born on 22nd March, 1947, in Barkur as the eldest son of Late Salvador Francis Lobo and Pricilla Mendonca, in Hosala Barkur, was a well to do household with vast agricultural land and coconut plantations. Had his primary and elementary education in Maryknoll and High School studies in National High School, Barkur. As a blue eyed boy of then illustrious Parish Priest, Rev Fr Aloysius Rosario and his assistant Fr Bernard DSouza, probably that motivated and attracted the Youngman towards the holy profession to be a priest for life time. After SSLC he joined St Joseph's Inter Diocesan Seminary, Jeppu, Mangalore and ordained priest on 8th May, 1973 in Holy Rosary Church, Kundapur, in the blessed hands of then Bishop Rt Rev Dr Basil S. DSouza.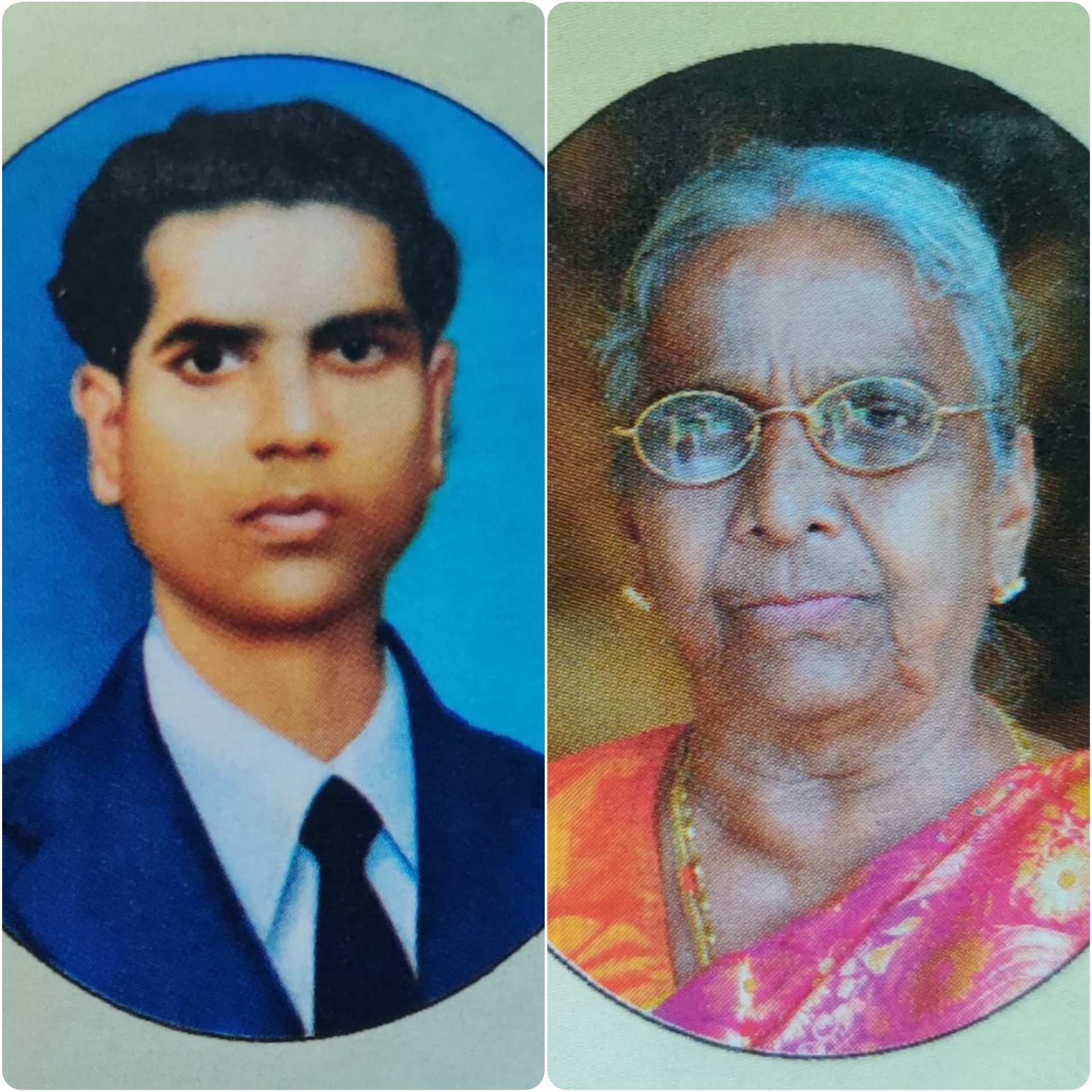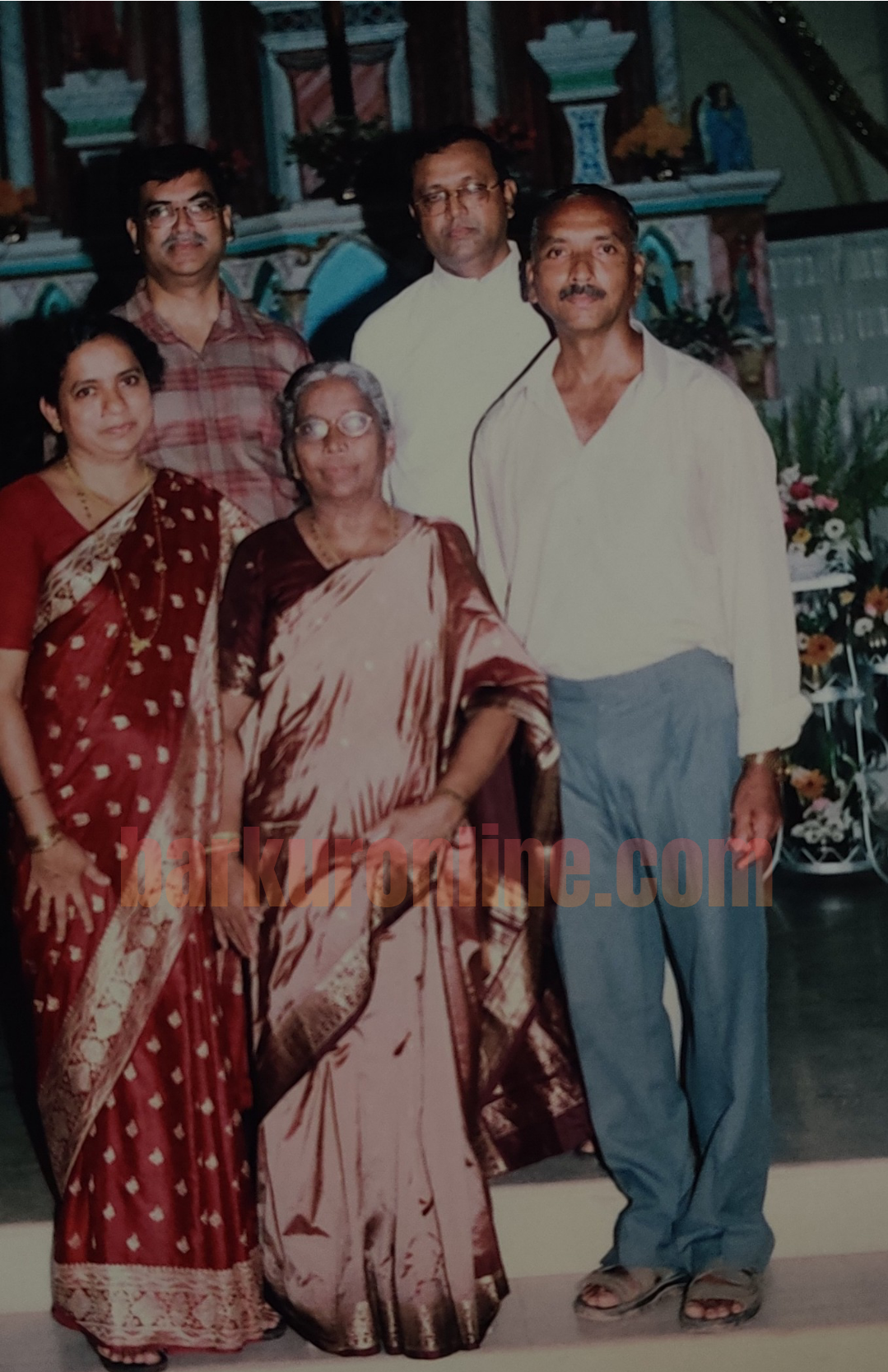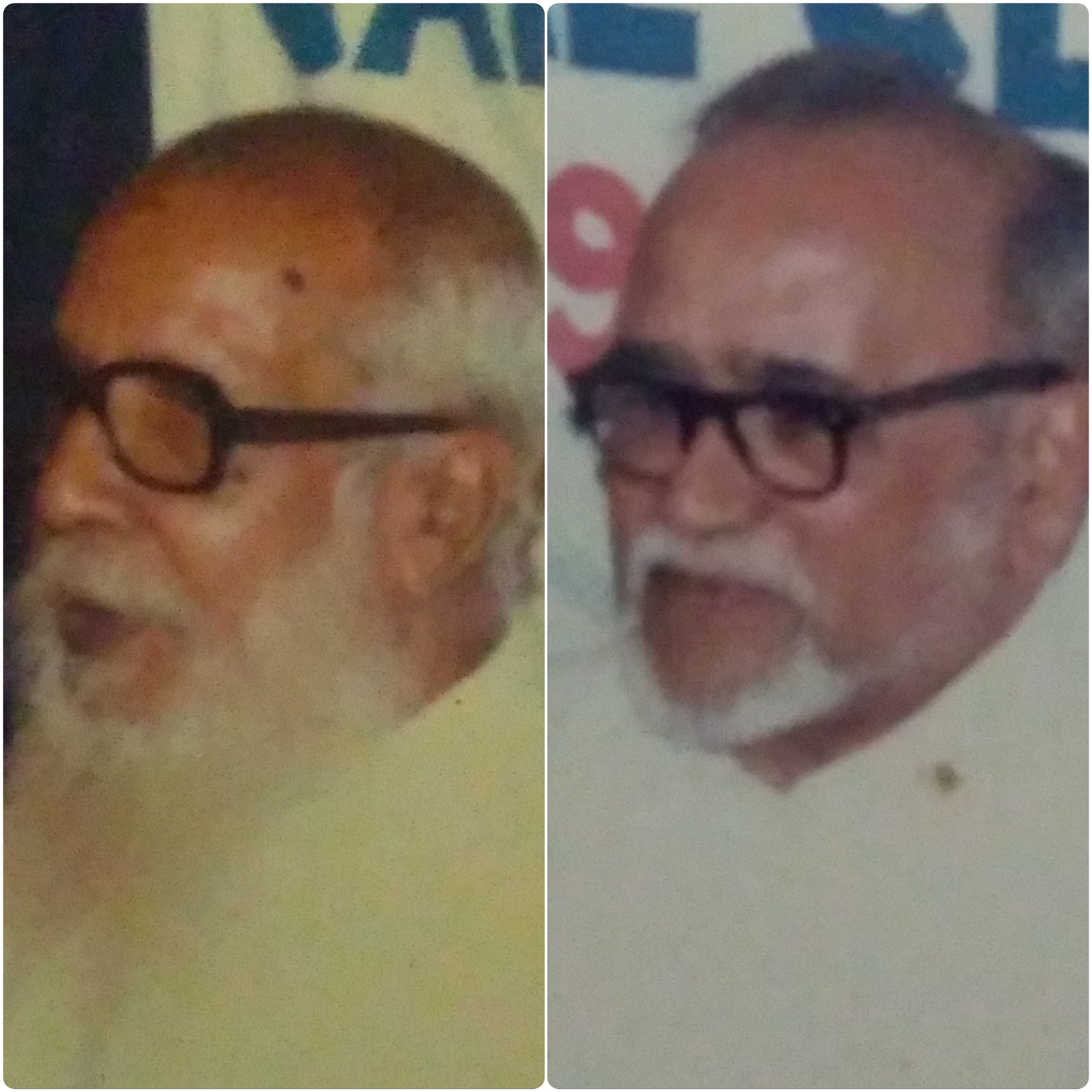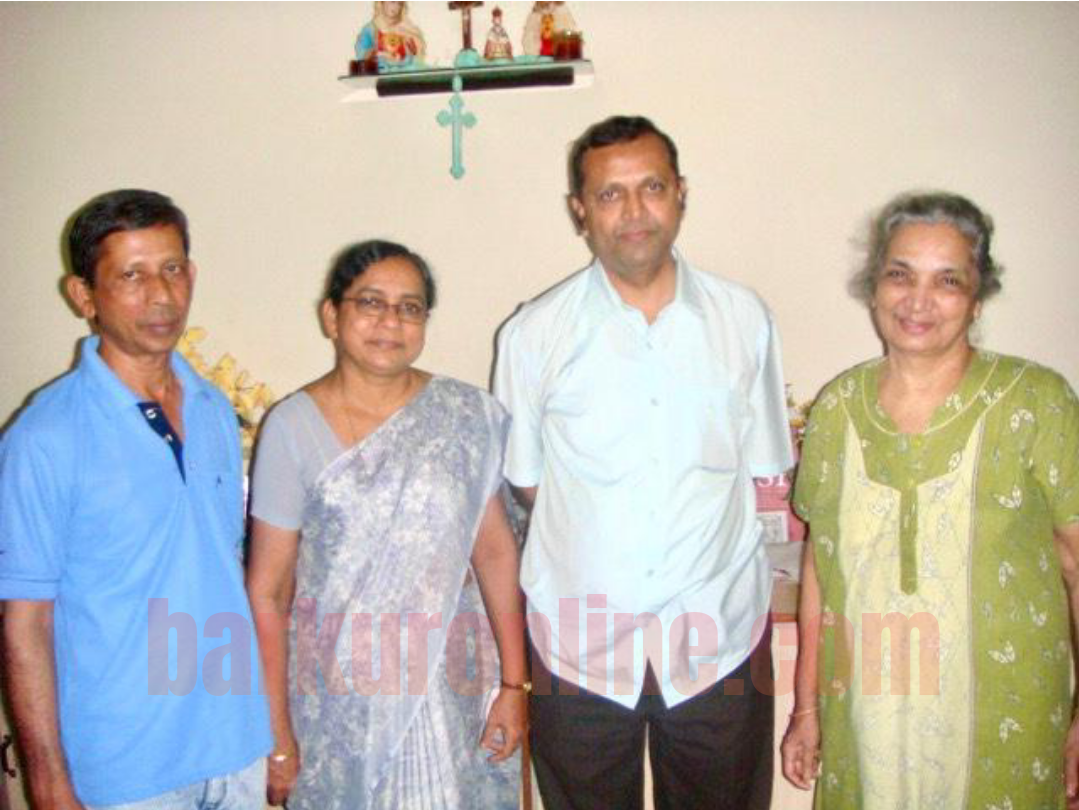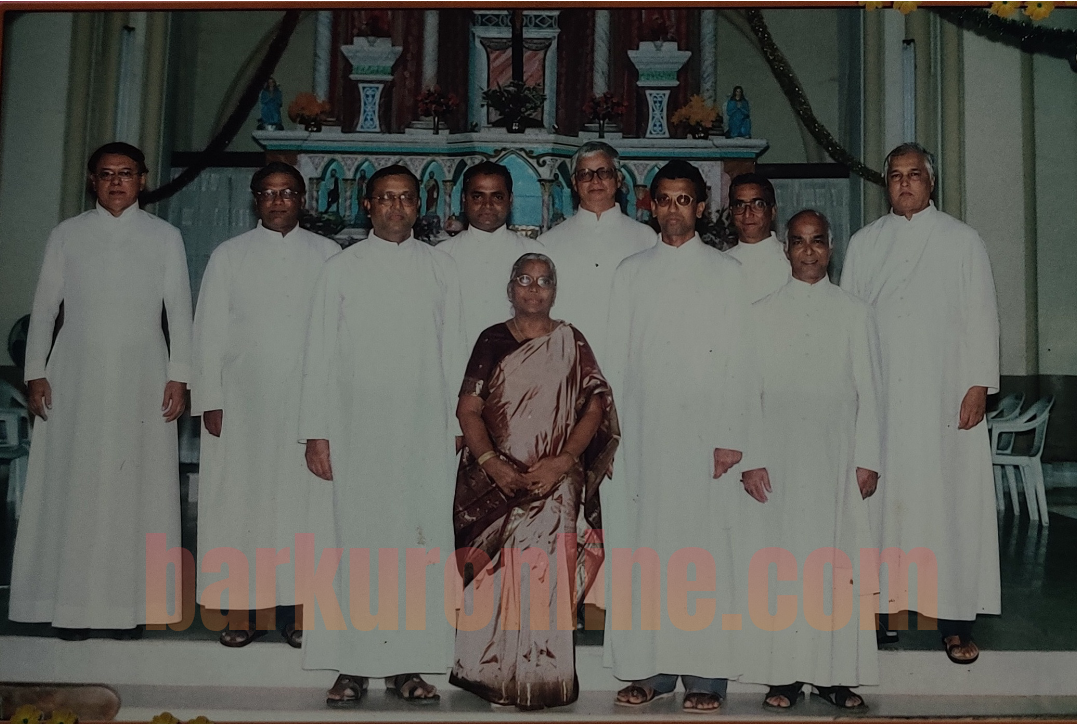 The first Holy Mass at St Peter Church Barkur always remained a blessed memory to the undersigned as the whole town woke up to celebrate Holy Eucharist in the hands of handsome young priest. Fr Joseph DSouza and his assistant Fr Mark DSa organised the arrangements and probably in the same evening a parish level felicitation programme was organised in the Church open ground. He was presented with Holy Bible, a Rosary, a Cross as a symbol of holy life ahead of him and loads of garlands and bouquets etc. Probably Fr Stany Lobo not forgotten that day and preserved those valued gifts as relics for life time to be a man of God and His men….
Priestly life of 50 Great years: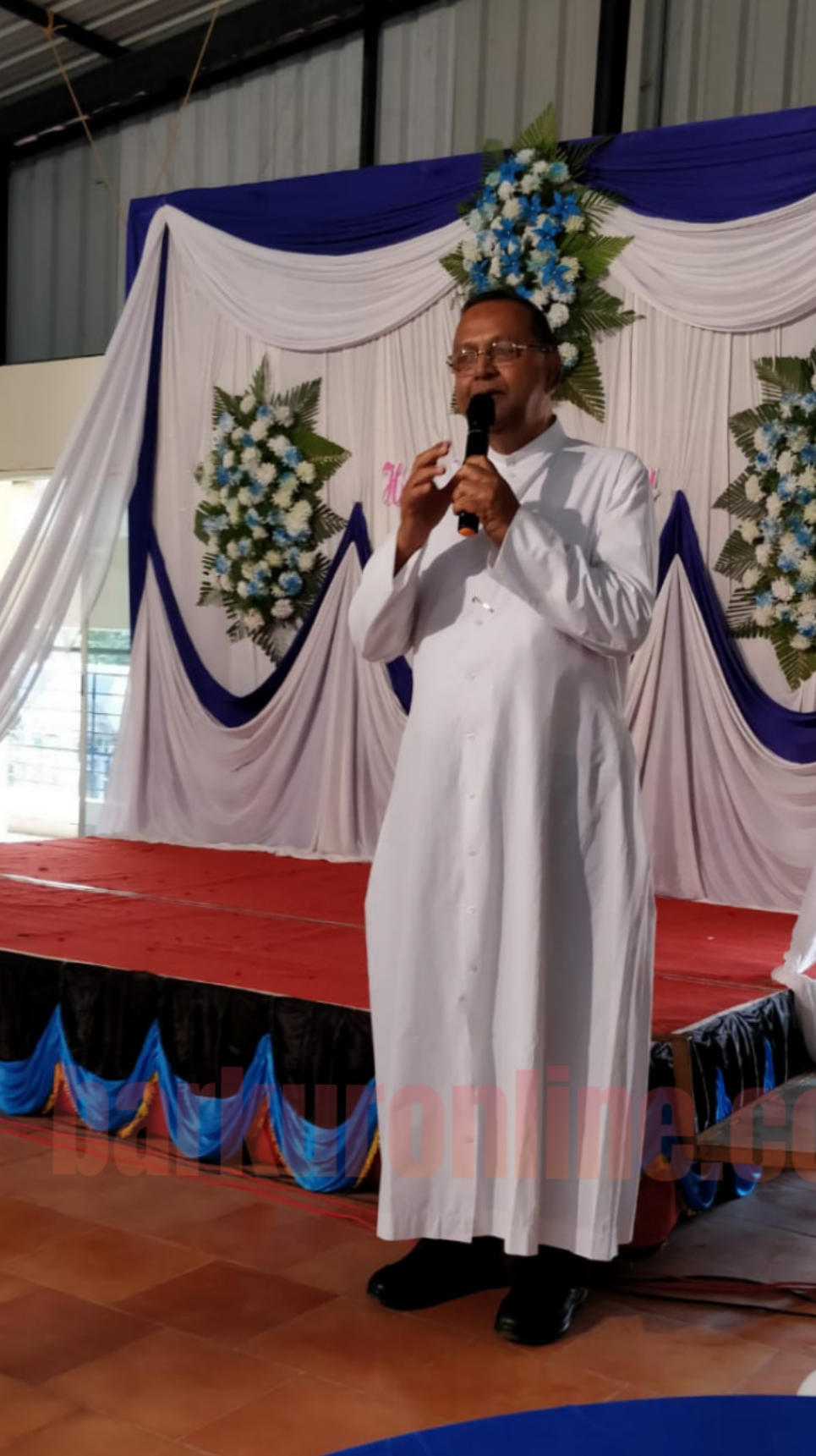 Immediately after Ordination Fr Stany Lobo was asked to take the responsibilities as Assistant Parish Priest of one of the largest parishes in City, i.e. Holy Cross Church, Cordell. After four years, 1973 – 77, evaluating his capacities and energy the Bishop entrusted him young Takkode Church as its young Vicar, who transformed this small and less known parish to be connected with Electricity, roads, an High School…..Moreover it is Fr Lobo credited with the starting of a new Parish dedicated to our Lady of Perpetual Succour in Ghantal Katte. Parishioners of these two parishes still recall the great 9 years 1977-86, with their enterprising Vicar…..!
Many raised their eyebrows when Fr Stany B Lobo was appointed as the Vicar Vara of Permmannur, where he almost rebuilt and renovated the historical St Sebastian Church, new buildings for Schools etc as his seven years 1986 - 94 were marked with lot of developmental activities in the parish and in neighbouring parishes in the deanery….
It was then the turn of Holy Rosary Church in Kundapur, an emotional attachment where he was ordained priest as Vicar Vara, rightly had some vision and started working on them…..Quickly renovated the Church, put proper compound wall, started much needed St Mary's English Medium School and gave a new and attractive shape to the existing historical St Mary's Kannada Medium School. As we mentioned he must have still few long term plans… however his presence was felt more than Kundapaur but in Puttur, Mai Deos Church, to take the reigns as Vicar Vara over here. Within 4 years 1994 98, he was transferred from Kundapur to Puttur. Lot of improvements, additions to St Philomena First Grade College and spiritual renaissance took shape under the supervision of Fr Stany Lobo, during these seven years – 1998 to 2005.
He was back to the city in Anjelore Church as Parish priest 2005 – 2011, where he has undertaken much needed development works for the benefit of parish family.
In 2011, the New Diocese of Udupi was erected. Very Rev Fr Stany B Lobo was chosen to be the first Rector of the Milagres Cathedral and shouldered various responsibilities of the new born Diocese to his best capacities and experience. Among other things, much needed facelift to Tri Centenary Memorial Auditorium, new and artistic portico reminds us the architectural taste and a perfectionist in these civil works in him.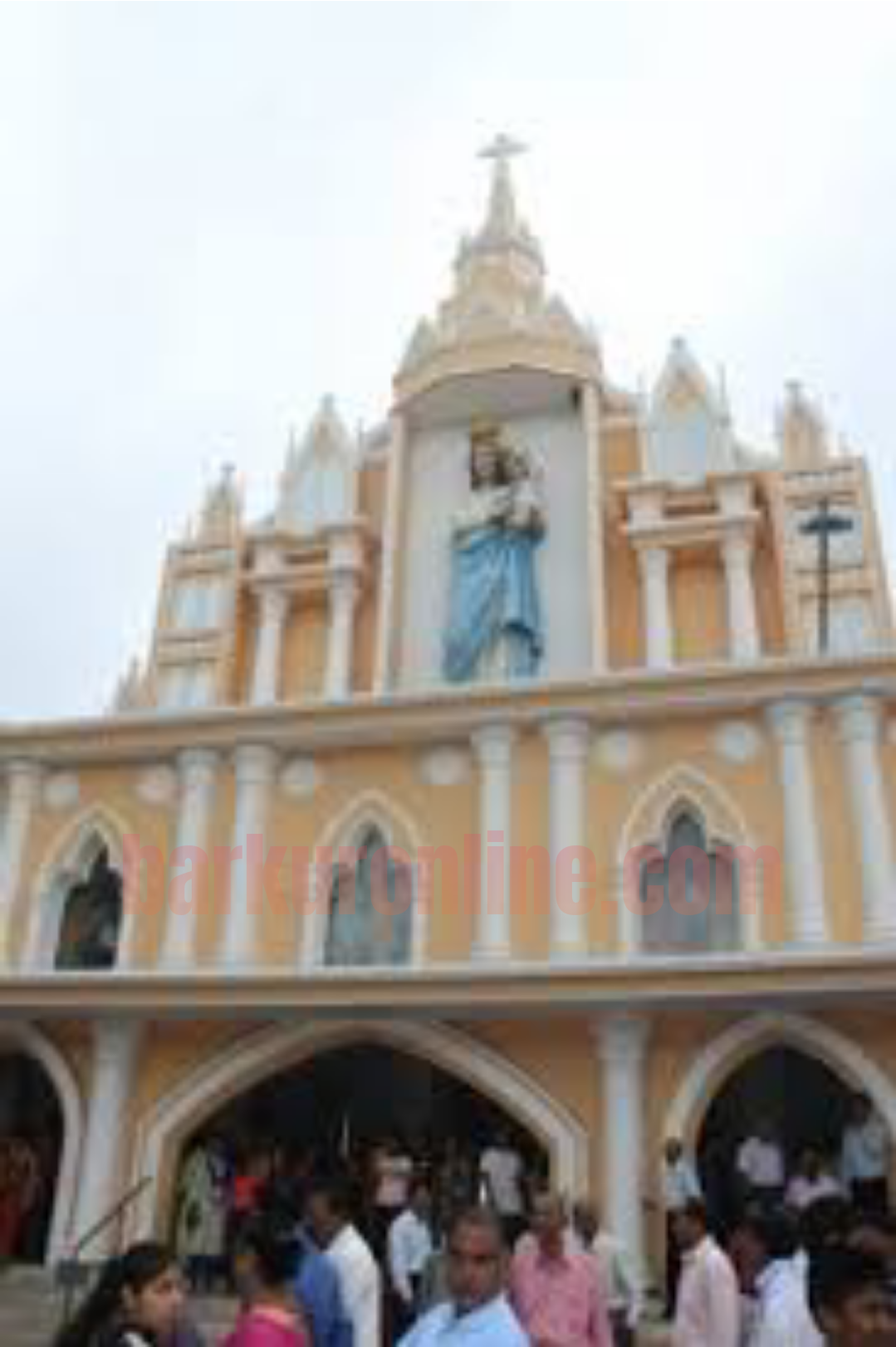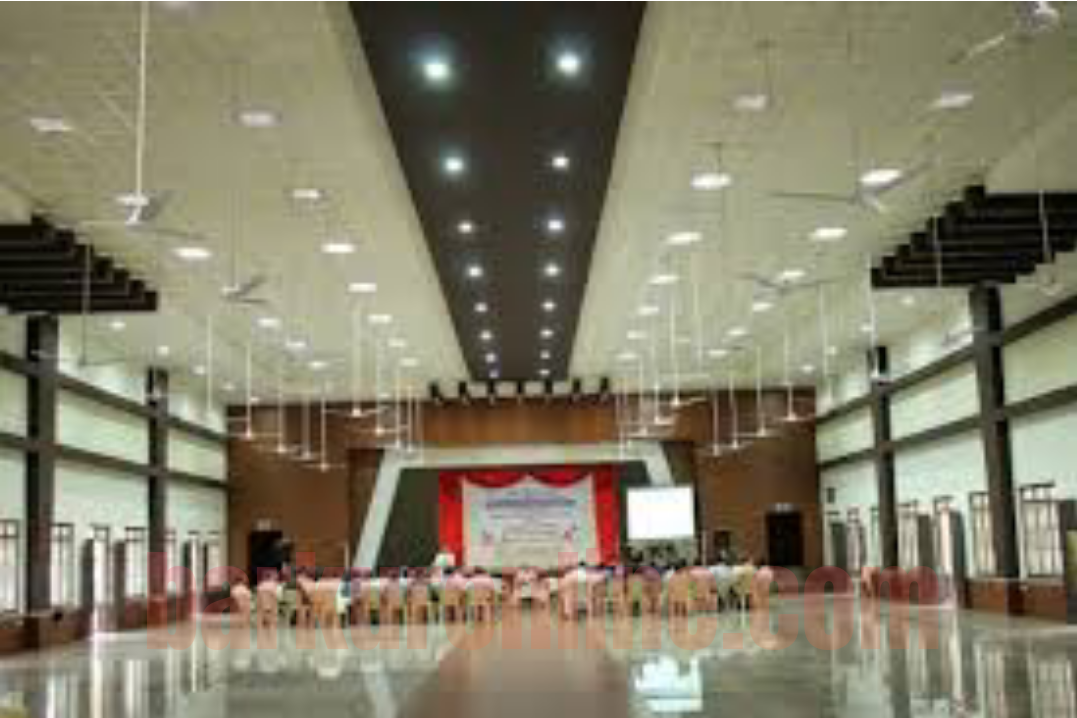 After serving almost 7 wonderful years, 2011 – 18, and in May 2018 he was transferred to historical St Francis Xavier Church, Udyavara as Parish Priest, where he still continues, is shouldering the dual responsibilities as the Chancellor of the Udupi Diocese….!
A priest with a difference:
Fr Stany B. Lobo is an n all rounder has interest and likes in almost everything. An effective preacher a passionate supporter of Small Christian Communities to sow the values of true Christian life in youth and children and unity and cooperation, in the ward and thereby in the parish.
It was / is always considered Fr Stany Lobo's batch of Priests were one of the best and talented – Fr Alphonse DLima, a native Barkurian – hailing from Nagermutt,  well-known editor of Amchi Mai, then a great musician and administrator Fr Stany Tauro, the assistant Priest served in Barkur 1973 – 76, during the time of Fr Joseph DSouza as Vicar, talented and disciplined Fr Remigious Aranha, the former parish priest of Barkur Church, 2004 – 11, Fr Xavier Pinto the architect of modern Kerekatte shrine, Fr Arthur Pereira, renowned preacher and writer…. are just few names….. I can recollect…..Almost all of them left great legacies in their own way to be remembered for years to come…..!
Platinum Jubilee – 75 great years and almost 49 years in the vineyard of Christ: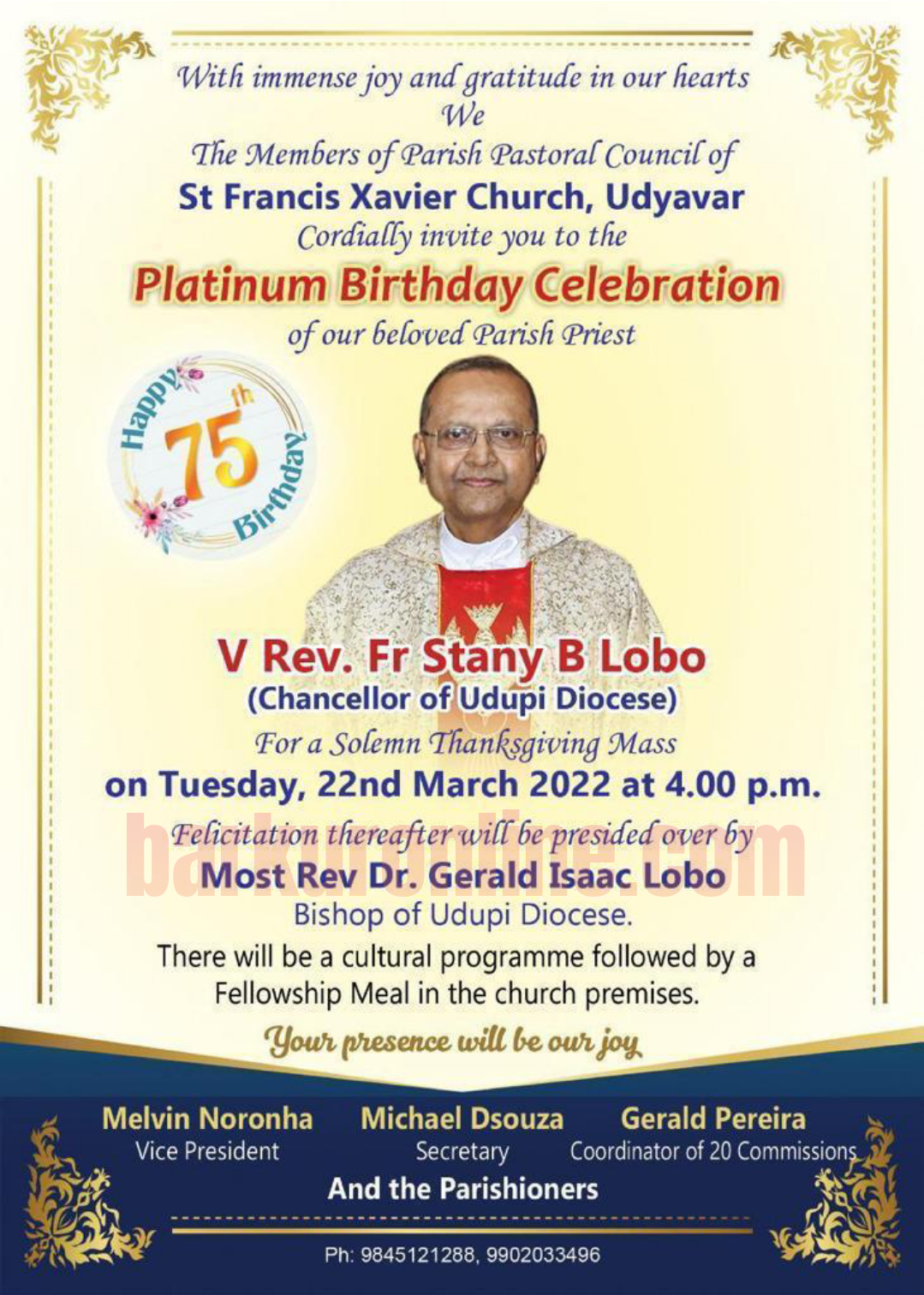 The parishioners of Udyavara planned to honour their best loved Vicar on his 75th Birthday. The preparations are on in full swing to make this landmark occasion deservedly and historically meaningful one. A supporter of youth activities in the Church, always encouraged new experiments in cultural activities to attract and involve people around the Church……!!
A true Barkurian to the core:
Fr Stany B Lobo was a regular visitor to his home town Barkur. His classmates and friends in Maryknoll and NJC still keep that reverence and rapport with him and happily participate in their family celebrations. It is truly startling to note, his passionate curiosity and interest to be connected with Barkur. Once I have seen a record book of Barkurians for centuries on his table. The man always believes that roots are equally important for the growth and bearing fruit. Once, while exchanging pleasantries he expressed his true concern for the continuation of Maryknoll School where he had his primary education….!!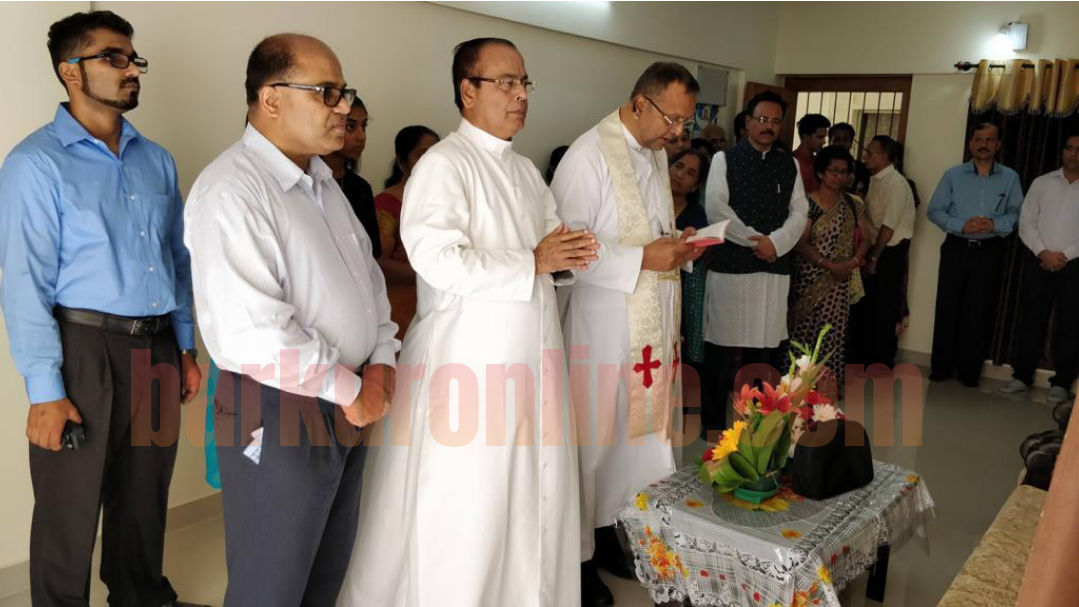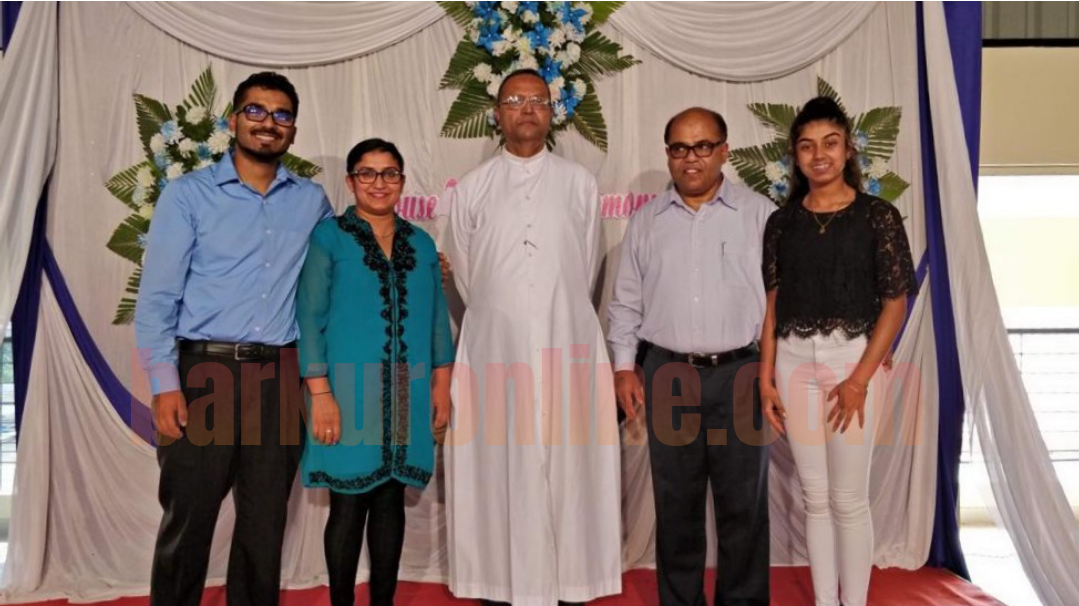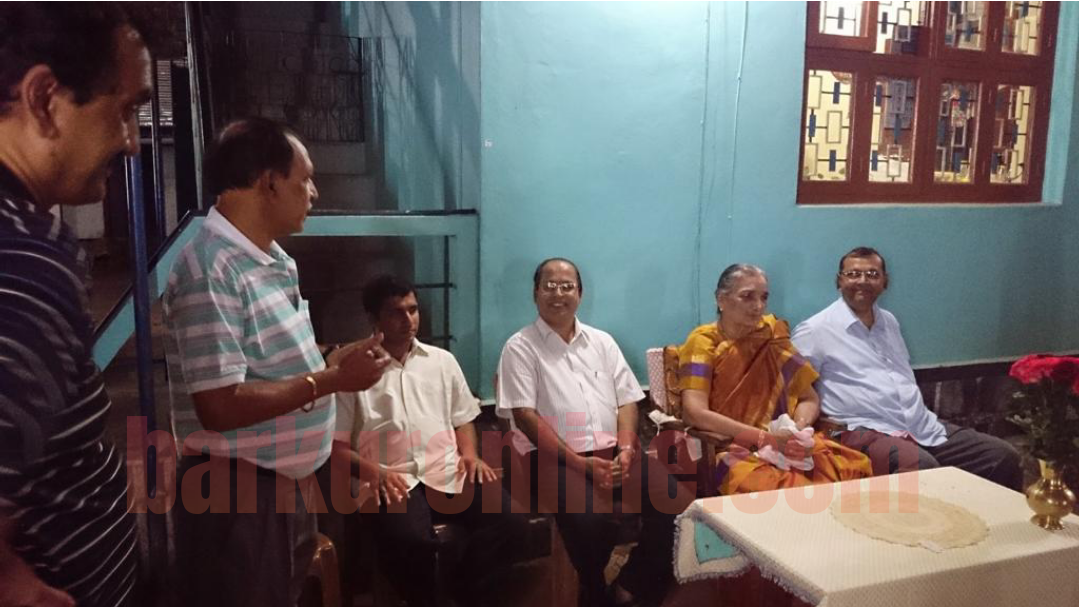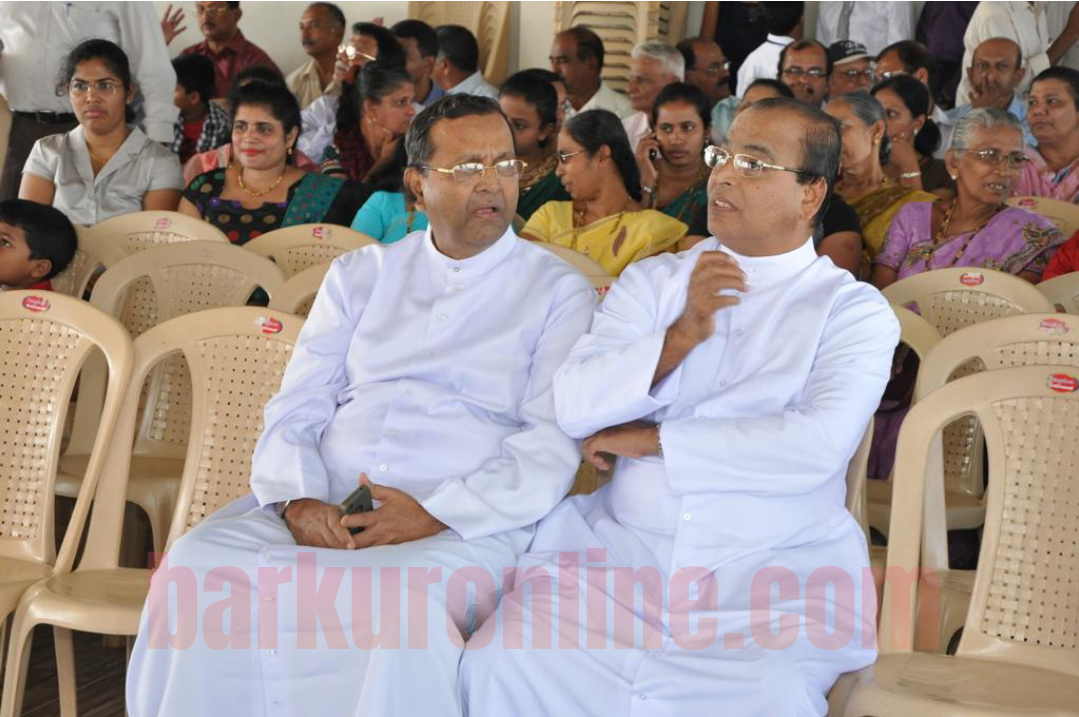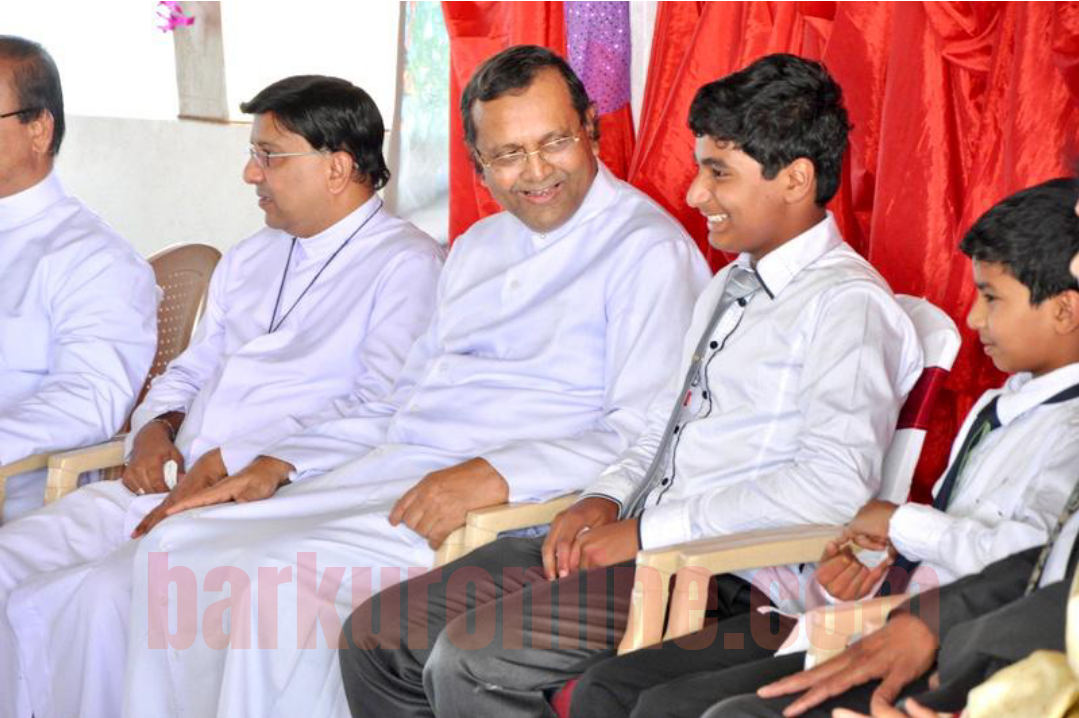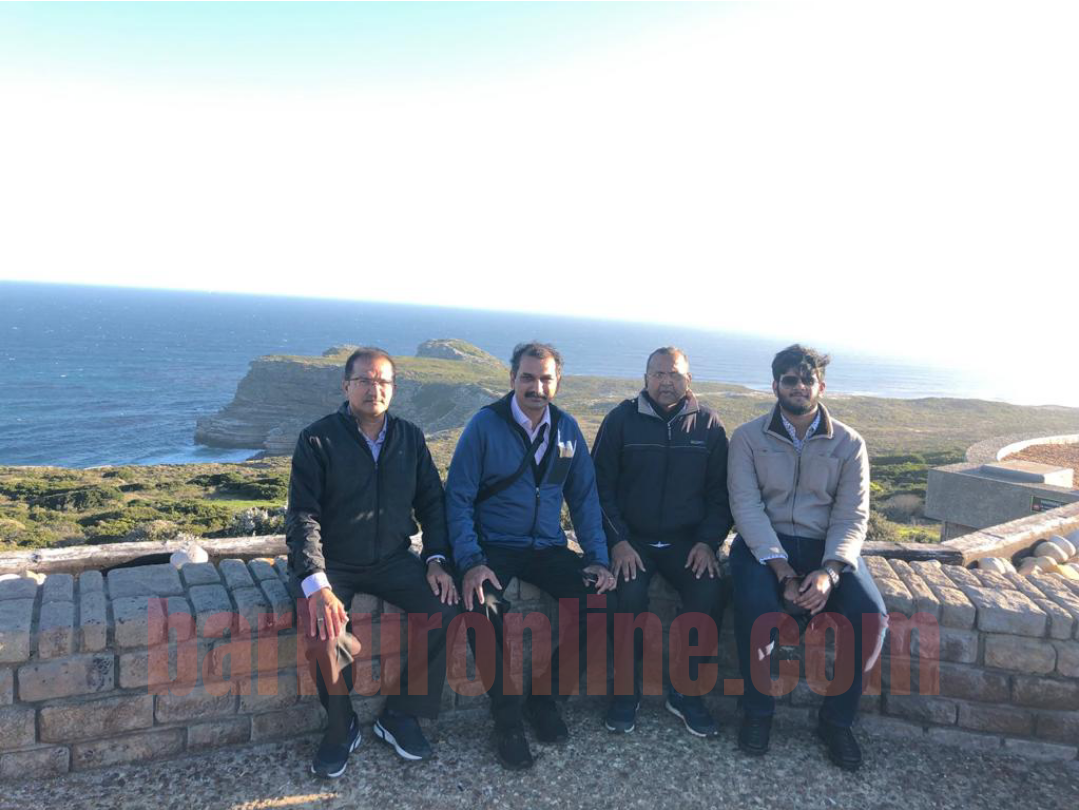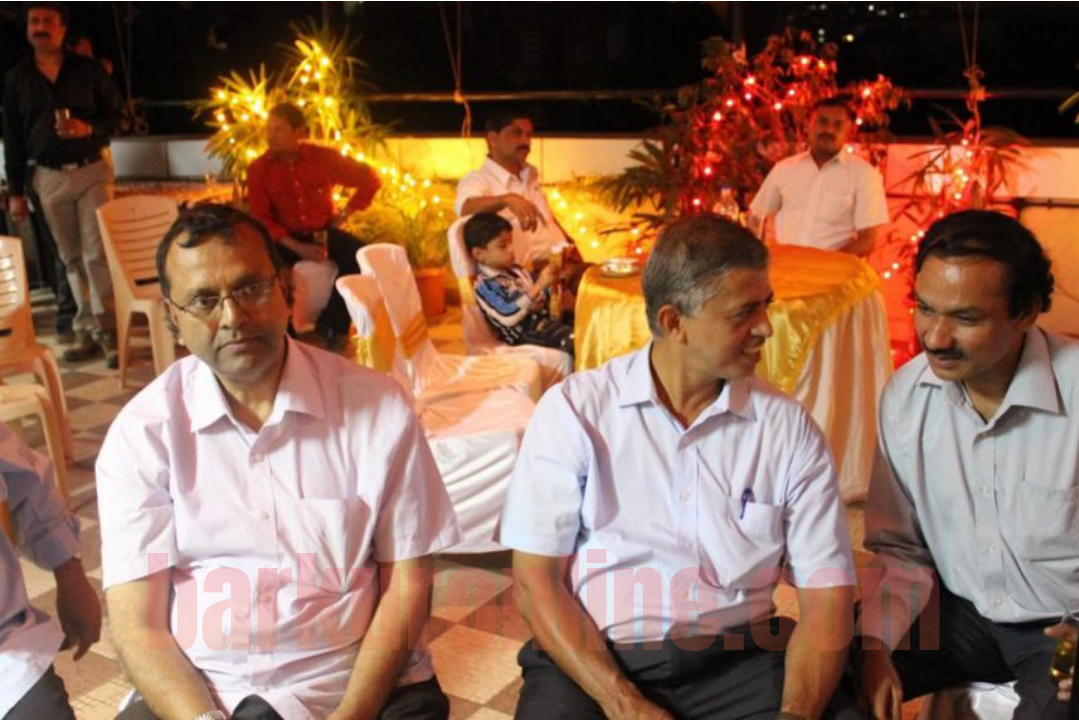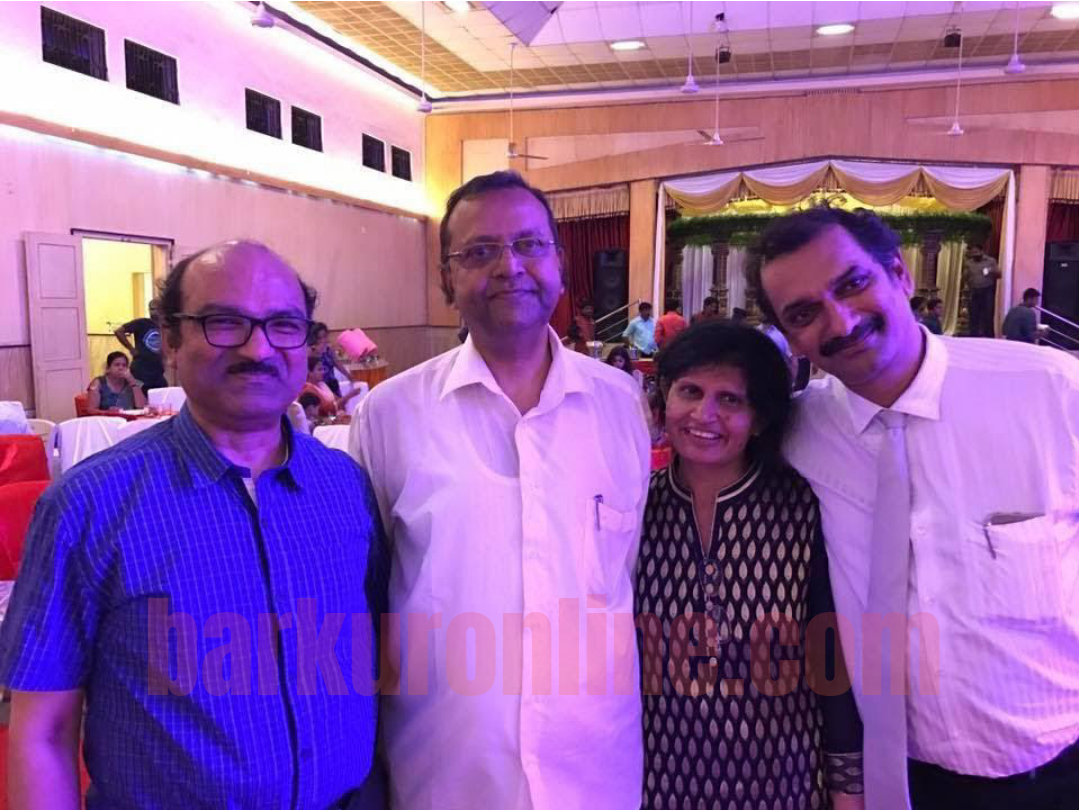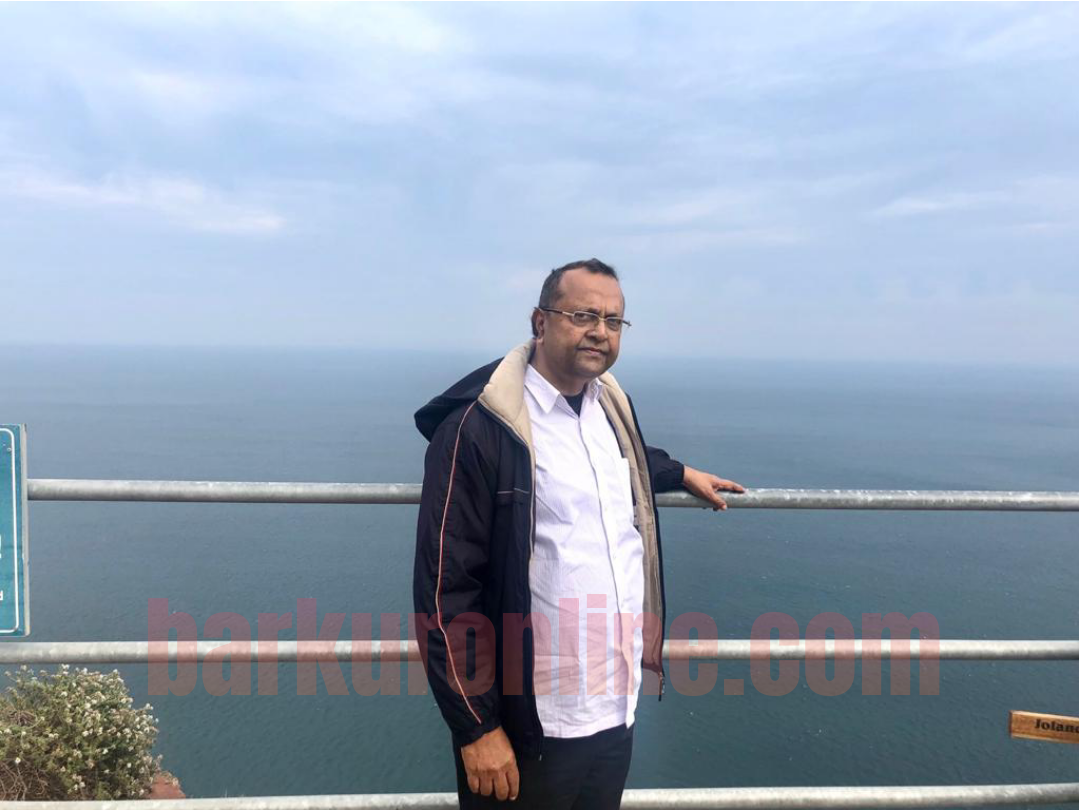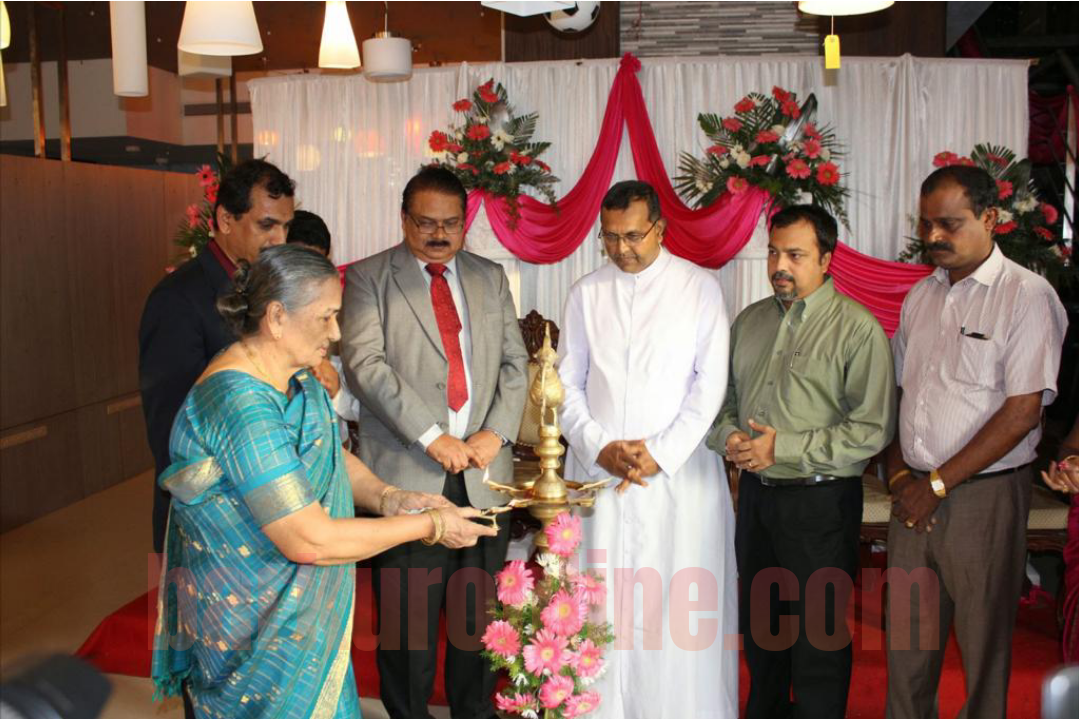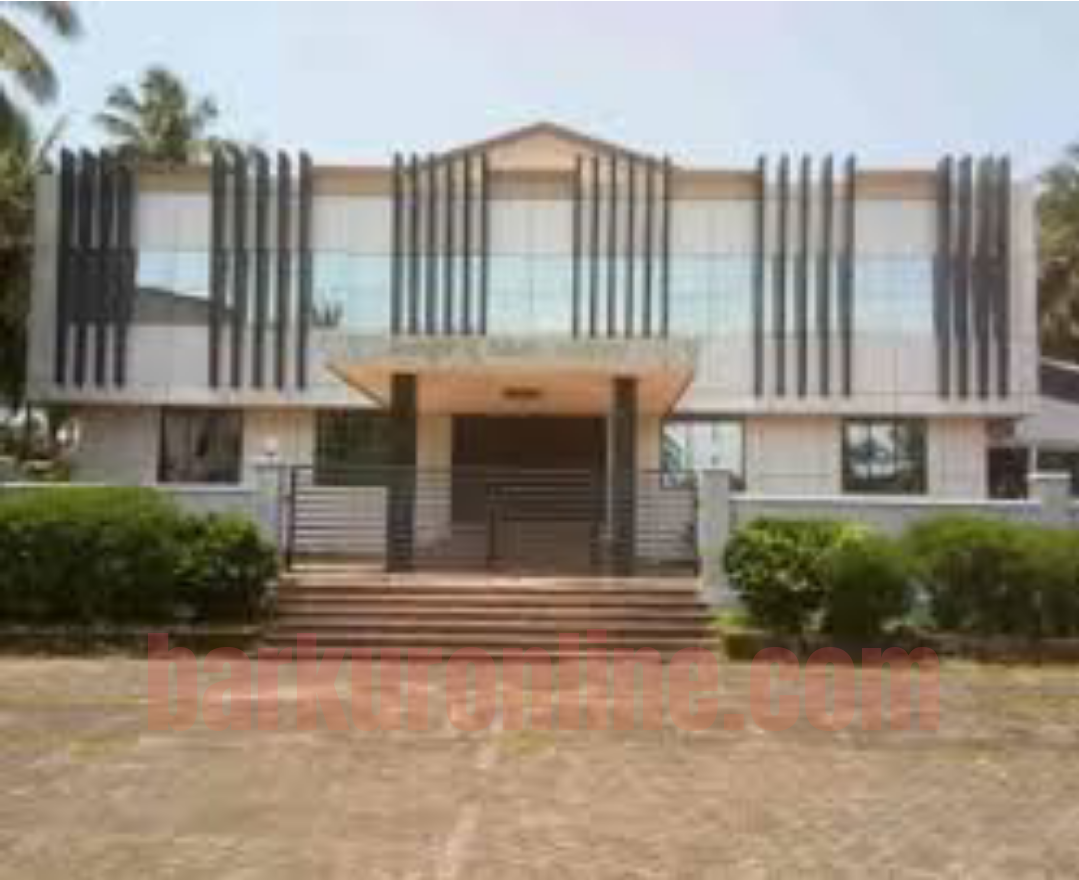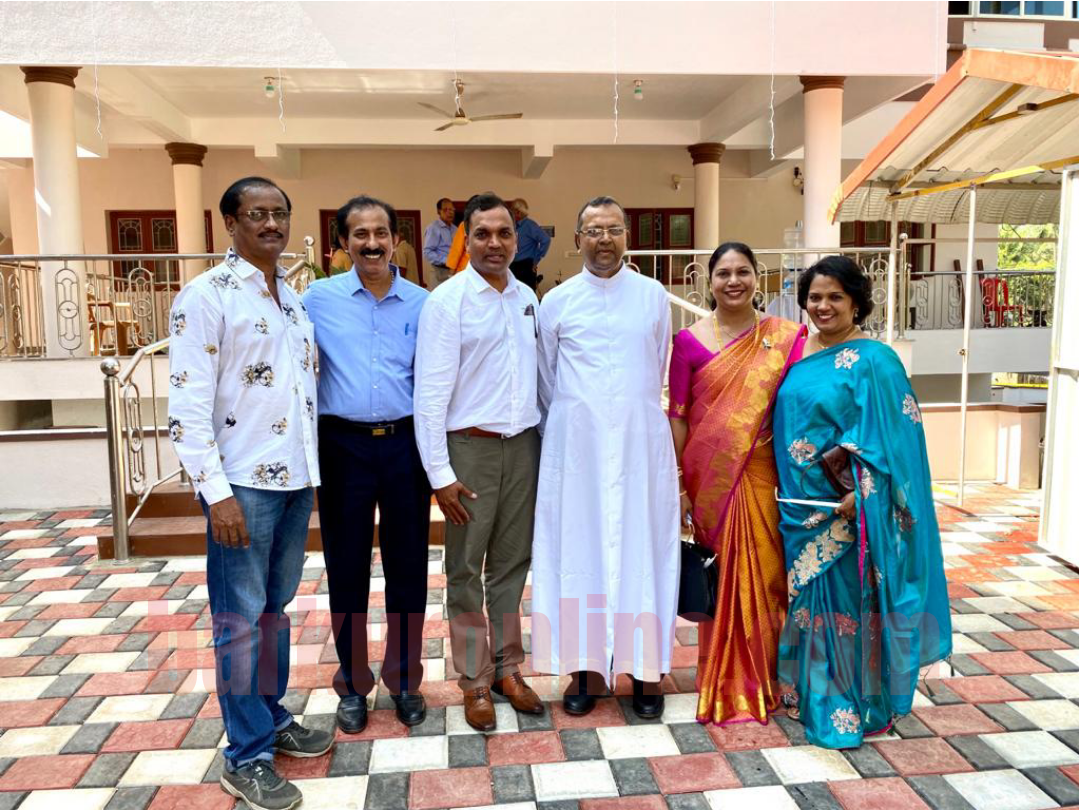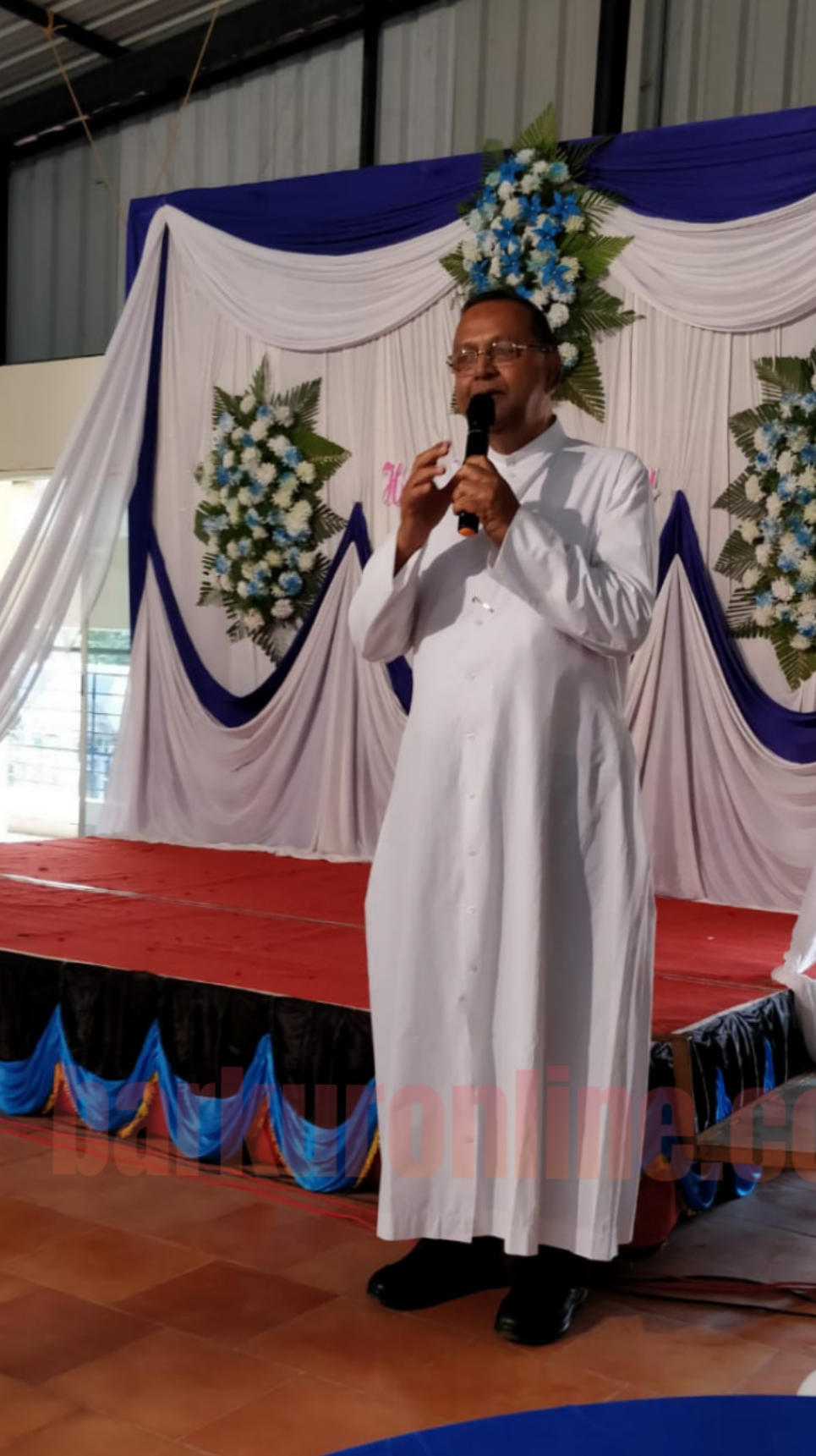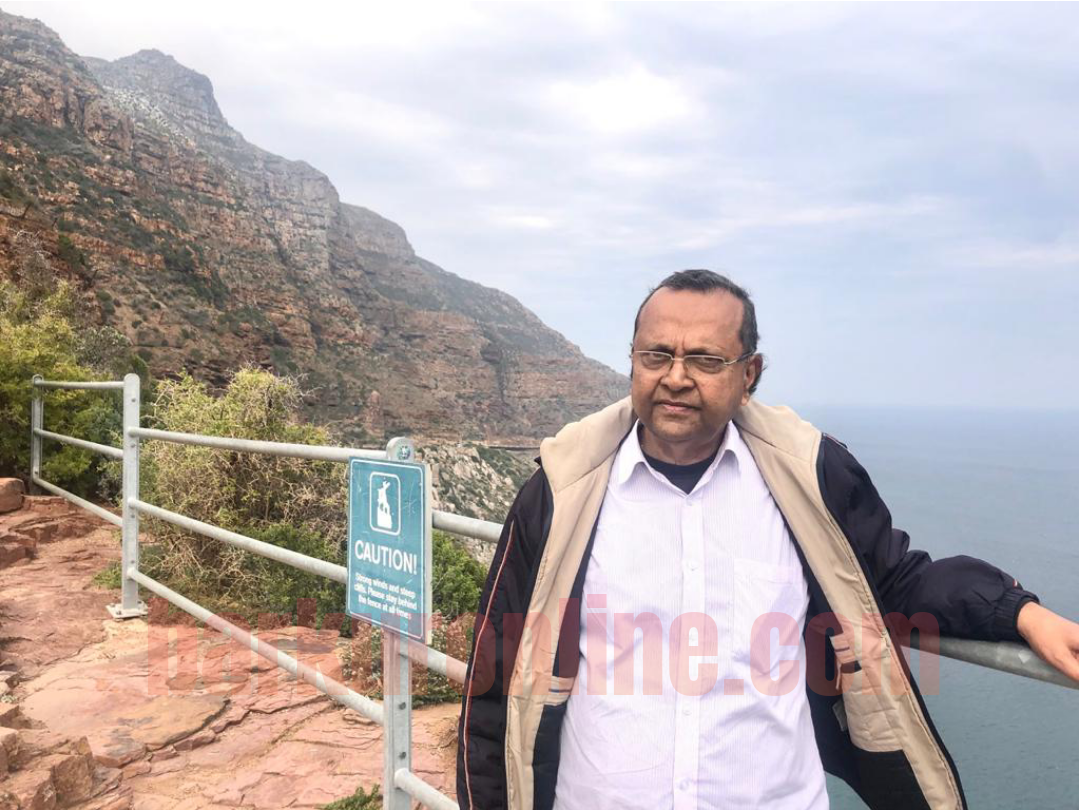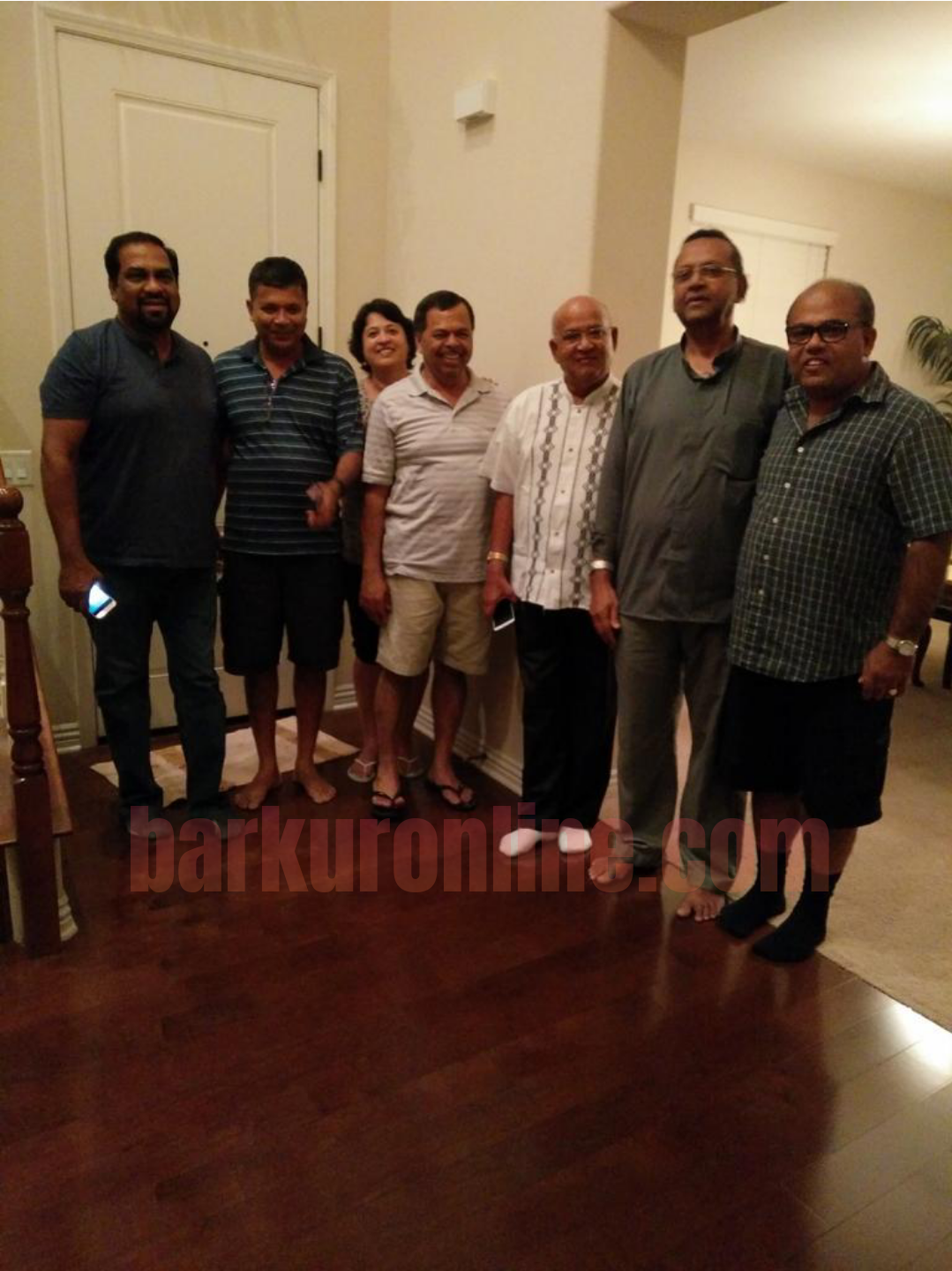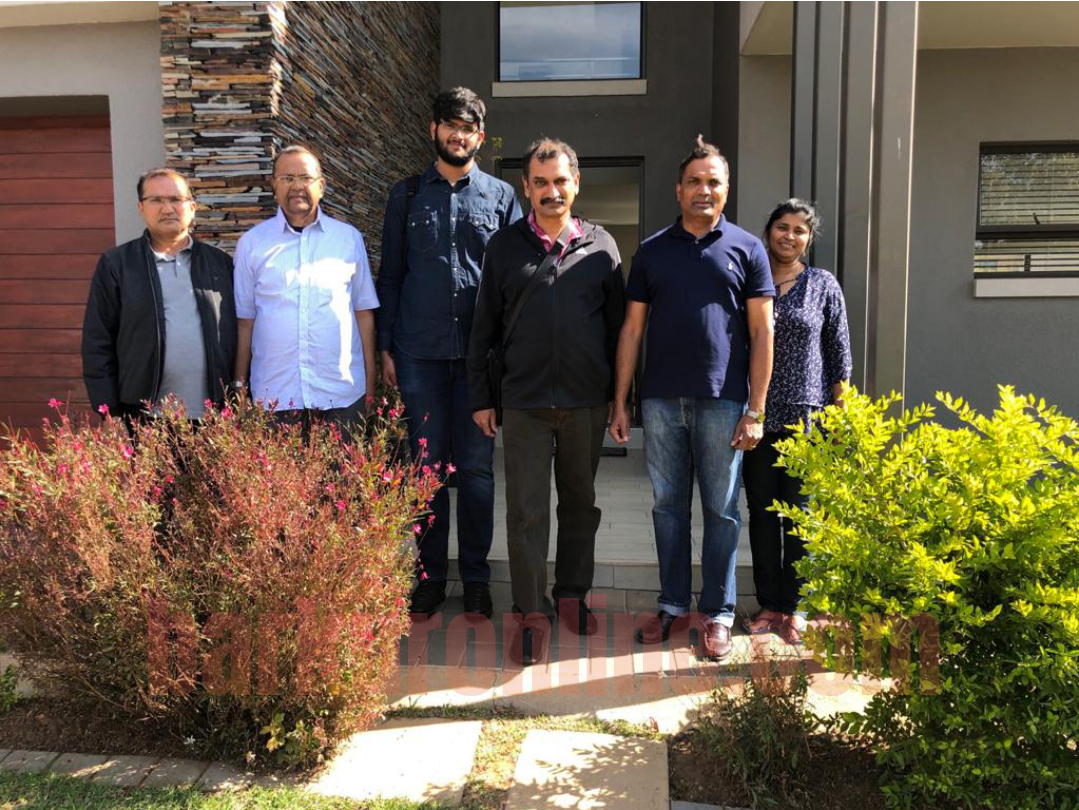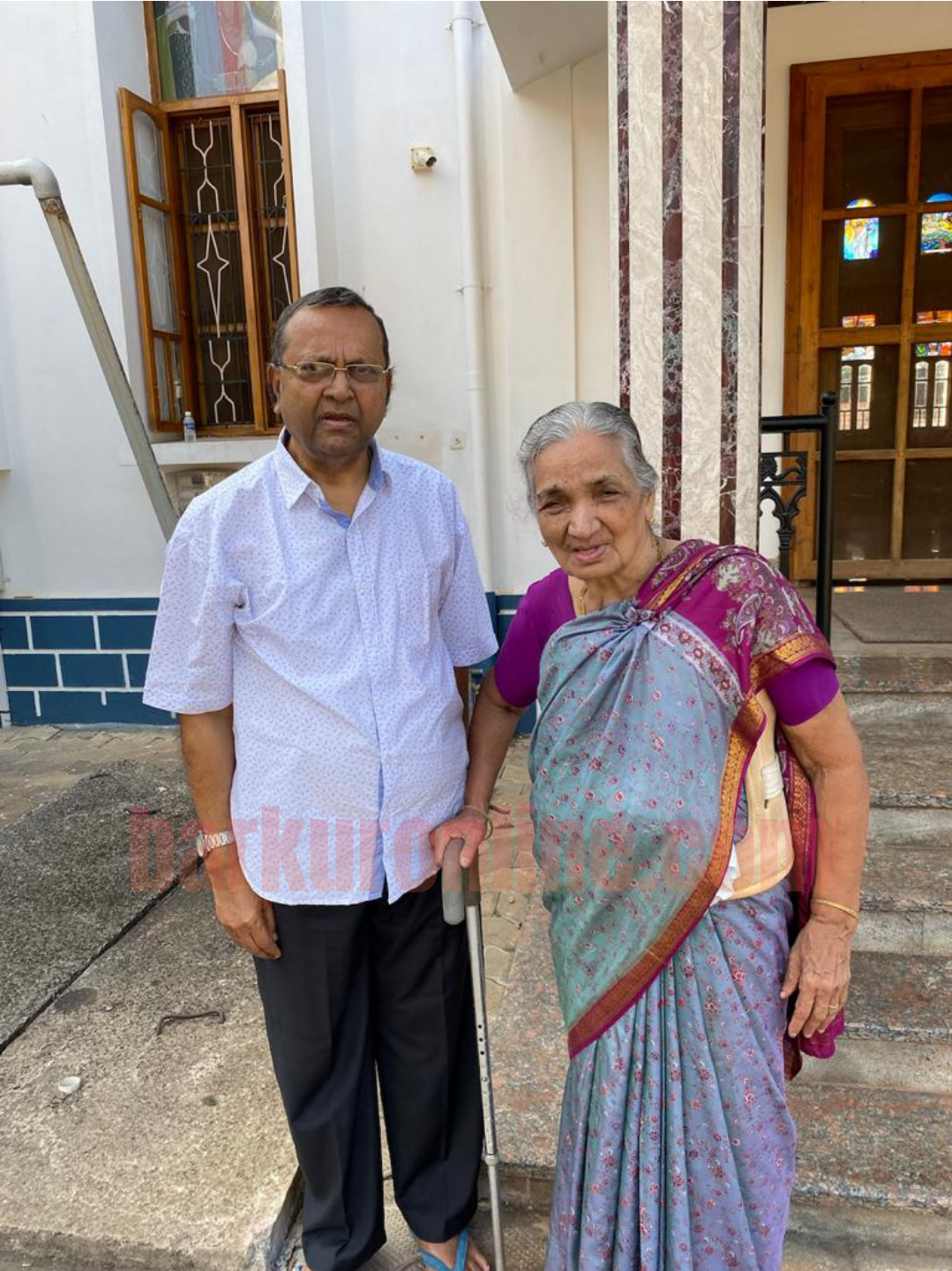 Conclusion:
At his 75, Very Rev Fr. Stany B. Lobo enjoys good health. His memory power phenomenal and knows people by name. One yardstick to evaluate his strengths is – he served as Vicar Vara of four deaneries', two in the Diocese of Mangalore viz Permnnur and Puttur and two in Udupi – Kundapur and Kallianpur – speaks in volumes…. in short a man focussed not on problems, but on possibilities thereby grabbed opportunities…..and it must be a rare feat and honour to a priest…..! Of course, being in Barkur, we know a very little about his service, sacrifices in the places he served, however, it remained a proud feeling to all of us, that a native Barkurian Priest in Fr Lobo still command great respects in the whole undivided Diocese of Mangalore…..!
May Almighty Lord bless him in abundance with good health and peace of mind, let his life and living be a model to imitate and pick a lesion or two, by our young priests to keep themselves fit and fine….!     A cool and calm mind is probably an ultimate weapon against all challenges, kept him relaxed and jovial…
On behalf of Barkurians, we 'Team Barkur-online' join the chorus to sing Happy Platinum Birthday to dear and Rev Father Stany B. Lobo and thank him for his concern and co-operation for the welfare of our Barkur in the past, as its always a pleasure to have him around us…..!! Yes Father, you will always be in our thoughts, hearts…. put a full stop with a request to keep all of us in your prayers…..
Thank you very much.
On behalf of 'Team barkuronline.com' 
P. Archibald Furtado,
Asst Professor, Dept of Commerce, Milagres College, Kallianpur Mobile 9845742750, Email:archibarkur@gmail.com