BARKUR – the forgotten capital of Tulu Nadu
Warm Welcome to your destination royal through, a latest colourful BOOK, BARKUR – the forgotten capital of Tulu Nadu,
It's my crude guess that, there will be no other town in Coastal Karnataka than our Barkur, most of the historical books either were written or referred. There were many scholars who made the study of both its culture and political history of this place as a part of their research works. Many such works still are in the process to enlighten us or focus on the valuable treasure buried in ruins.
While appreciating and recognising the volumes of efforts from learned stalwarts like Dr P Gururaj Bhat, Dr GA Salethore, Dr Vasanta Shetty, Prof YM Rao, Dr Jagdeesh Shetty and likes the latest addition in this core of writers is young and energetic Rohith KS, a native Barkurian, but with a difference.
As he humbly claimed, rich cultural ethos which Barkur inherited inculcated curiosity in him and every single piece of monument whether they are historical temples, church or Mosque on the one side, the age old forts, Basadi's, inscriptions' still found rightly made him feel proud and its mere passion for the birthplace motivated him to do something special and unique…..
That inner urge and love for what he heard, read and felt in Barkur now reflected in a beautiful pictorial form – BARKUR – THE FORGOTTEN CAPITAL OF TULU NADU.
An informative, attractive and exhaustive work, surely exhibit both the intellect in the Youngman and seriousness in his intentions - need to be read by each and every Barkurian. About 100 pages, divided in 10 chapters, both with illustrations and extremely rare pictures must be a proud possession for those who love the place……
Team Barkur-online proudly publish the book for our readers online and solicit your encouragement, feedback and constructive criticisms if any so that Rohith KS will not stop his historical - literary journey over here, but continue to showcase our Barkur in the world-map of History in days to come.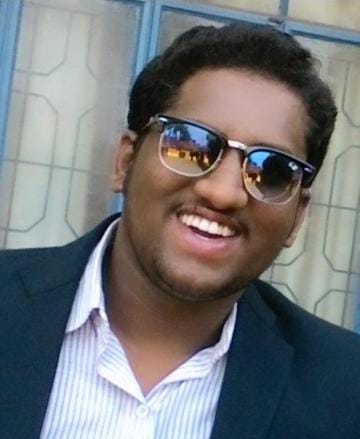 ROHITH K S
AUTHOR
Rohith K S is born at Balehithlu, Hanehalli grama, Barkur. Presently Residing at Bangalore is the son of Vasanthi and Shekar.Completed Mechanical Engineering at Sapthagiri College of Engineering and currently preparing for UPSC IAS examination.Writing Books, novels, poetics are some of his hobbies. We all congratulate him for this book and wish him all the best in his future endeavors.
For and on behalf of Team Barkuronline,
P. Archibald Furtado
Asst Professor, Dept of Commerce, Milagres College, Kallianpur.