Sampoorna Shri Devi Mahathme.Yakshagana, Pics n Videos
Pics n Videos Anand Kumar Barkur
Sampoorna Shri Devi Mahathme Yakshagana Prasanga was presented by Kateel Mela,  at Shri Kachur Malthi and Babbuswami Temple premises as part of ongoing annual festivities. Here we present some highlights of the Yakshgana captured by Anand Kumar Barkur.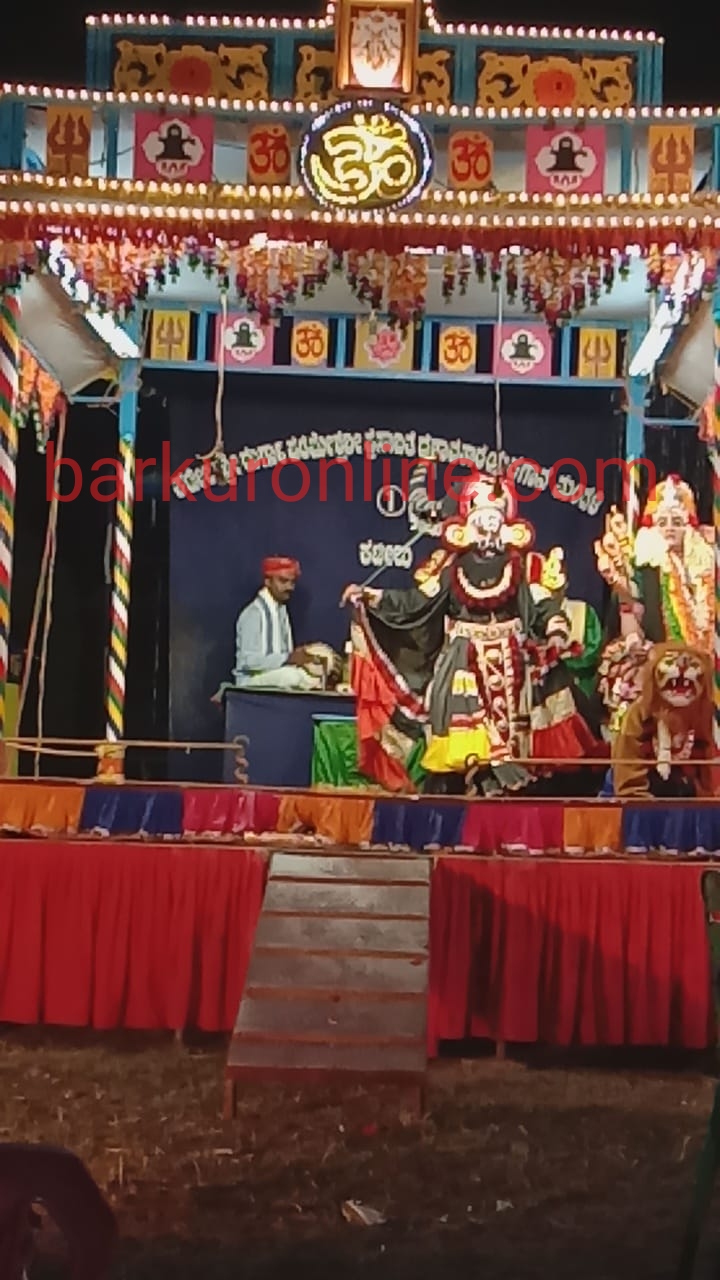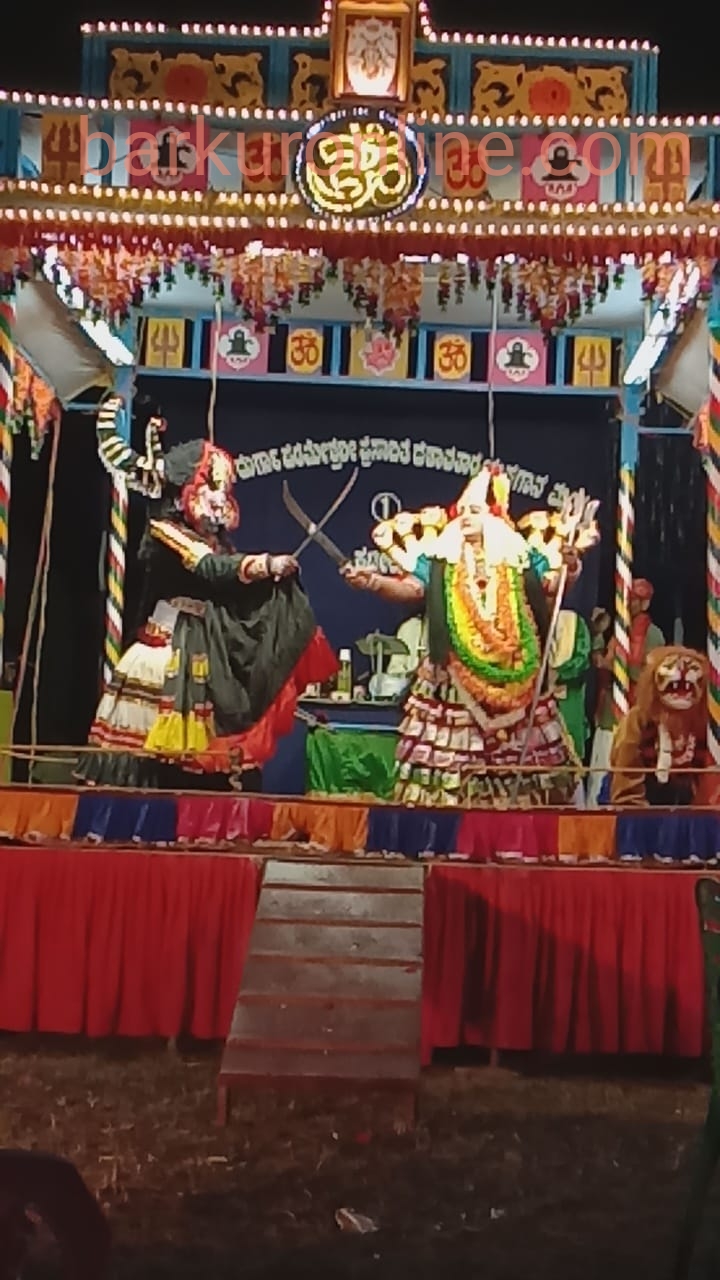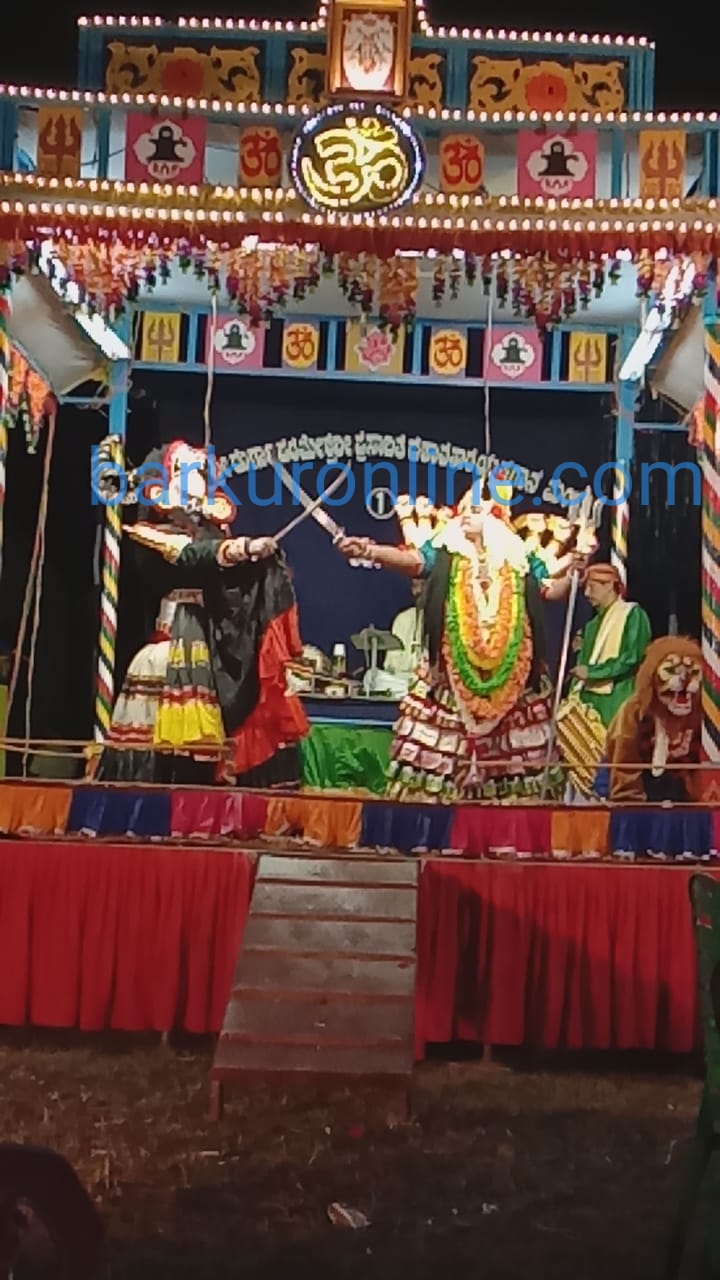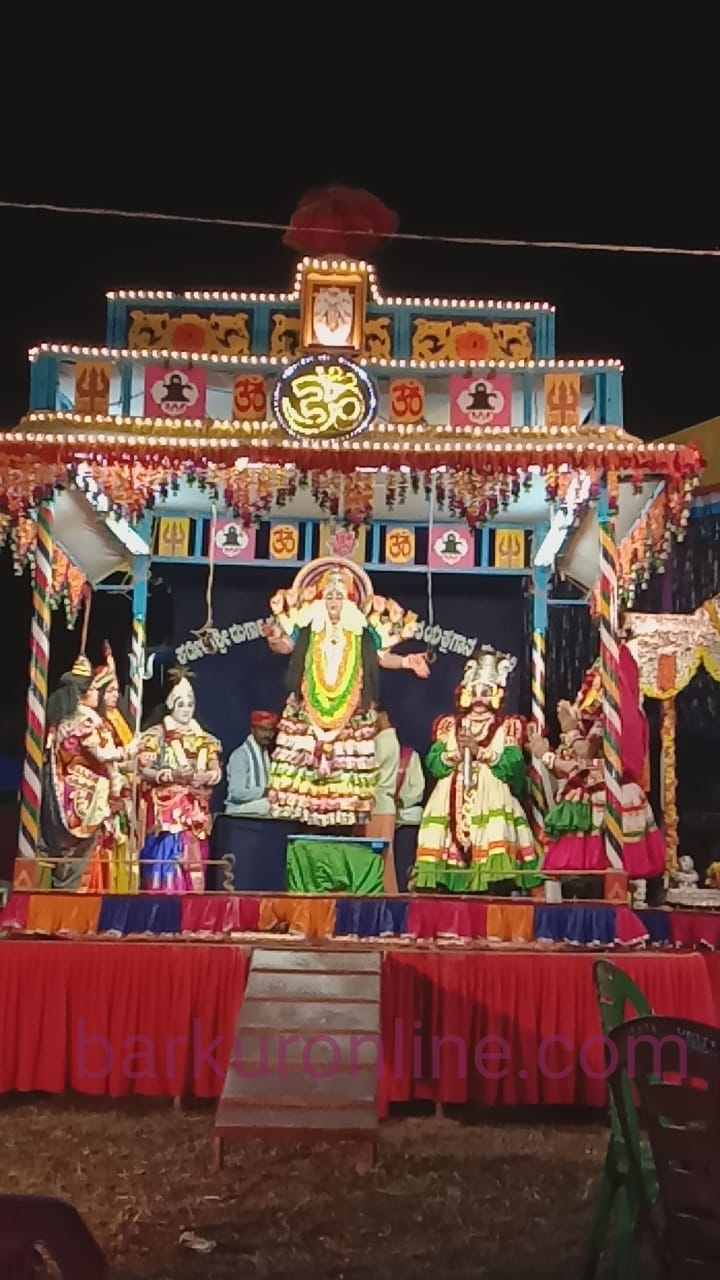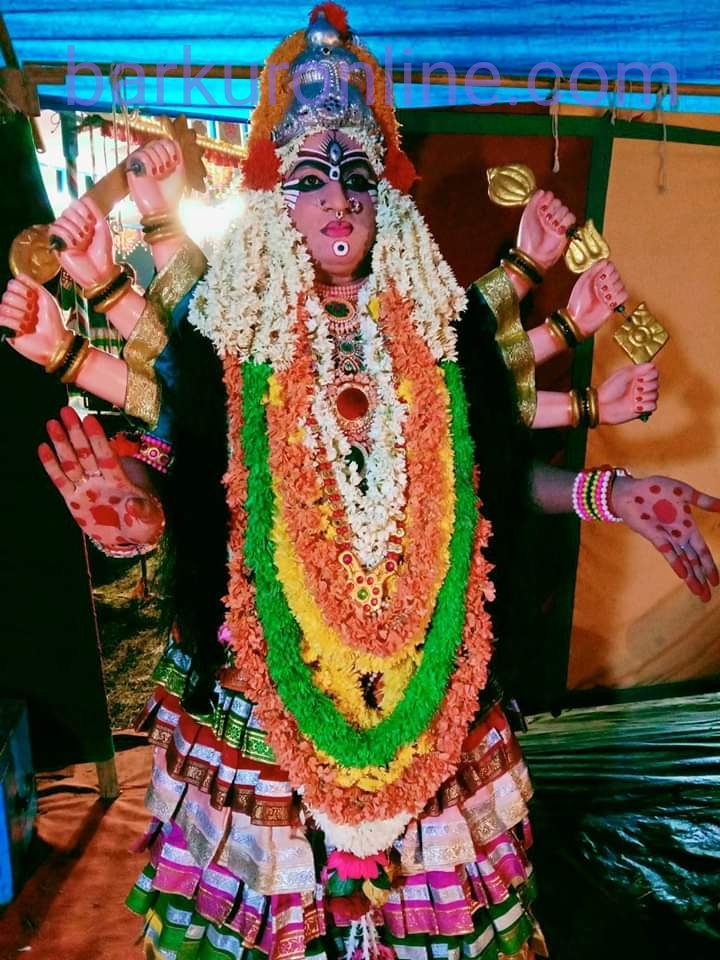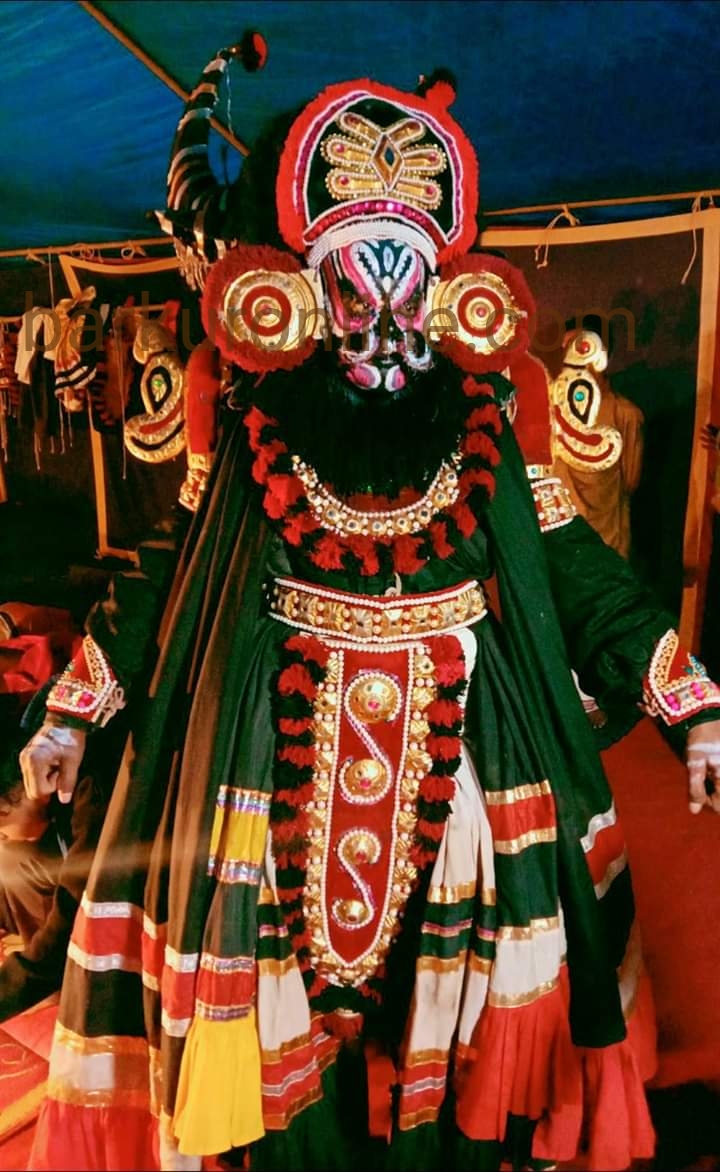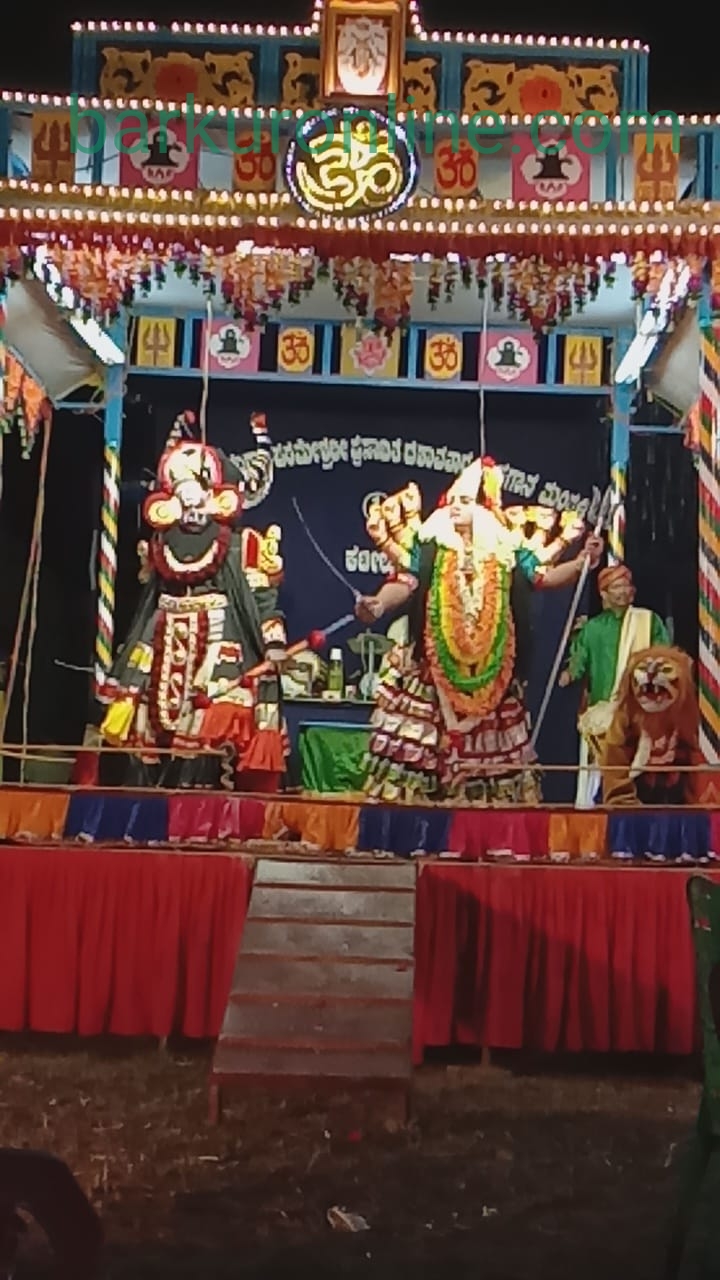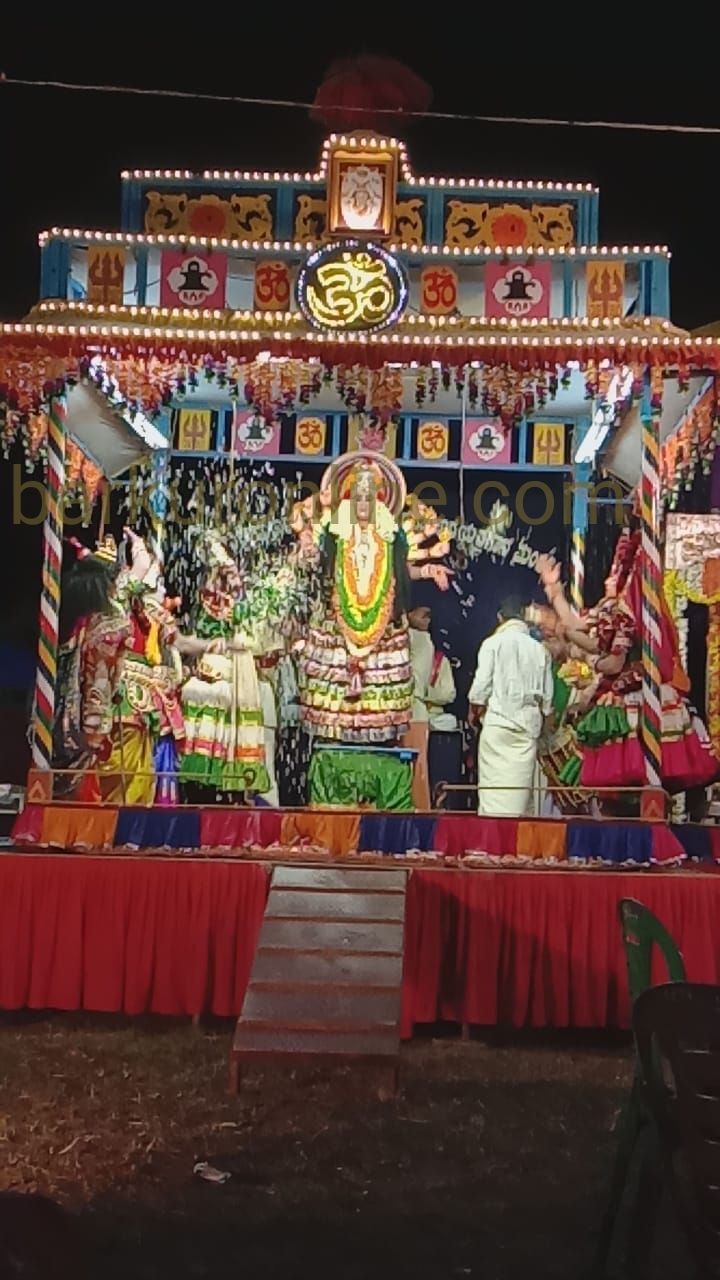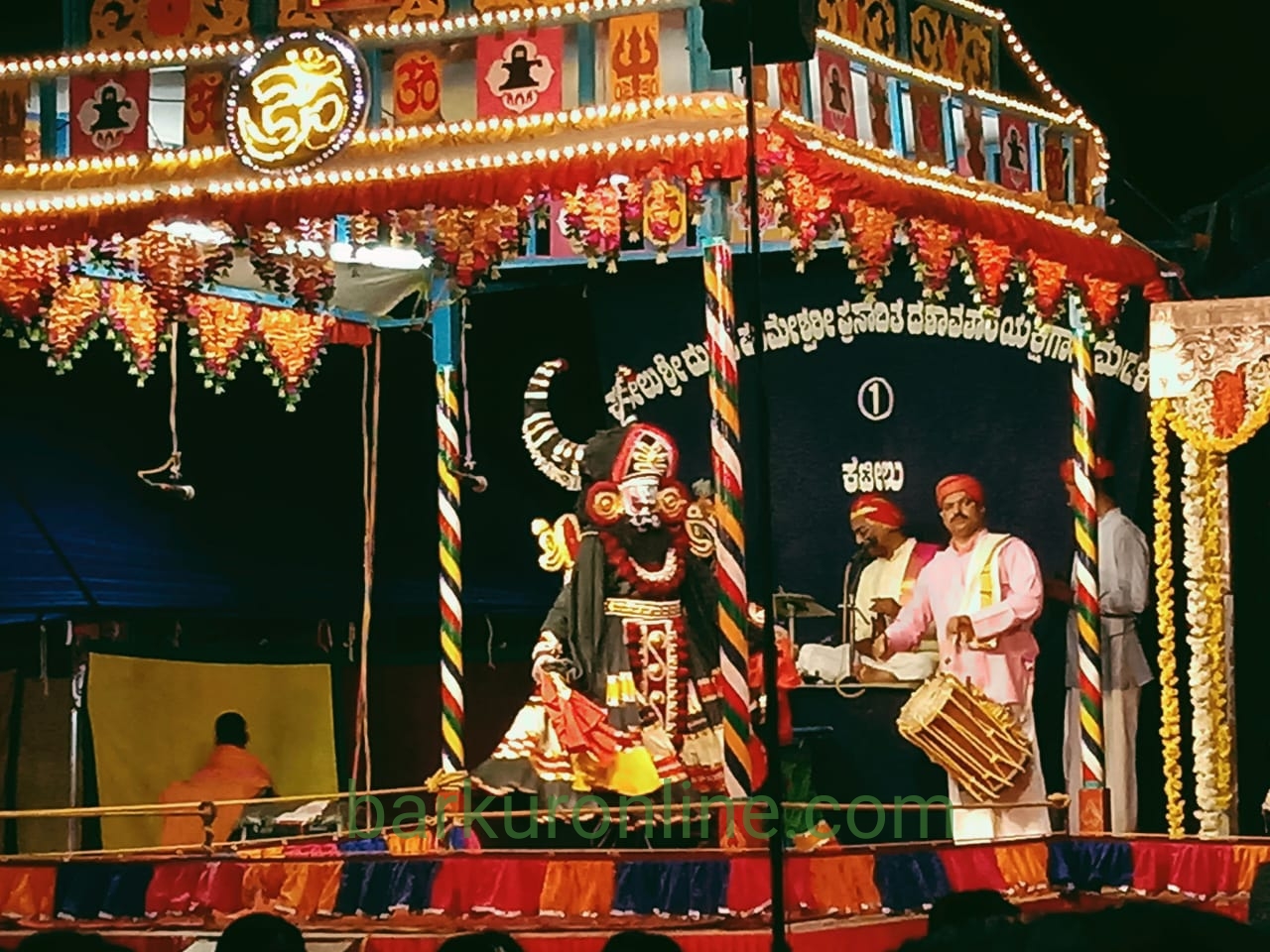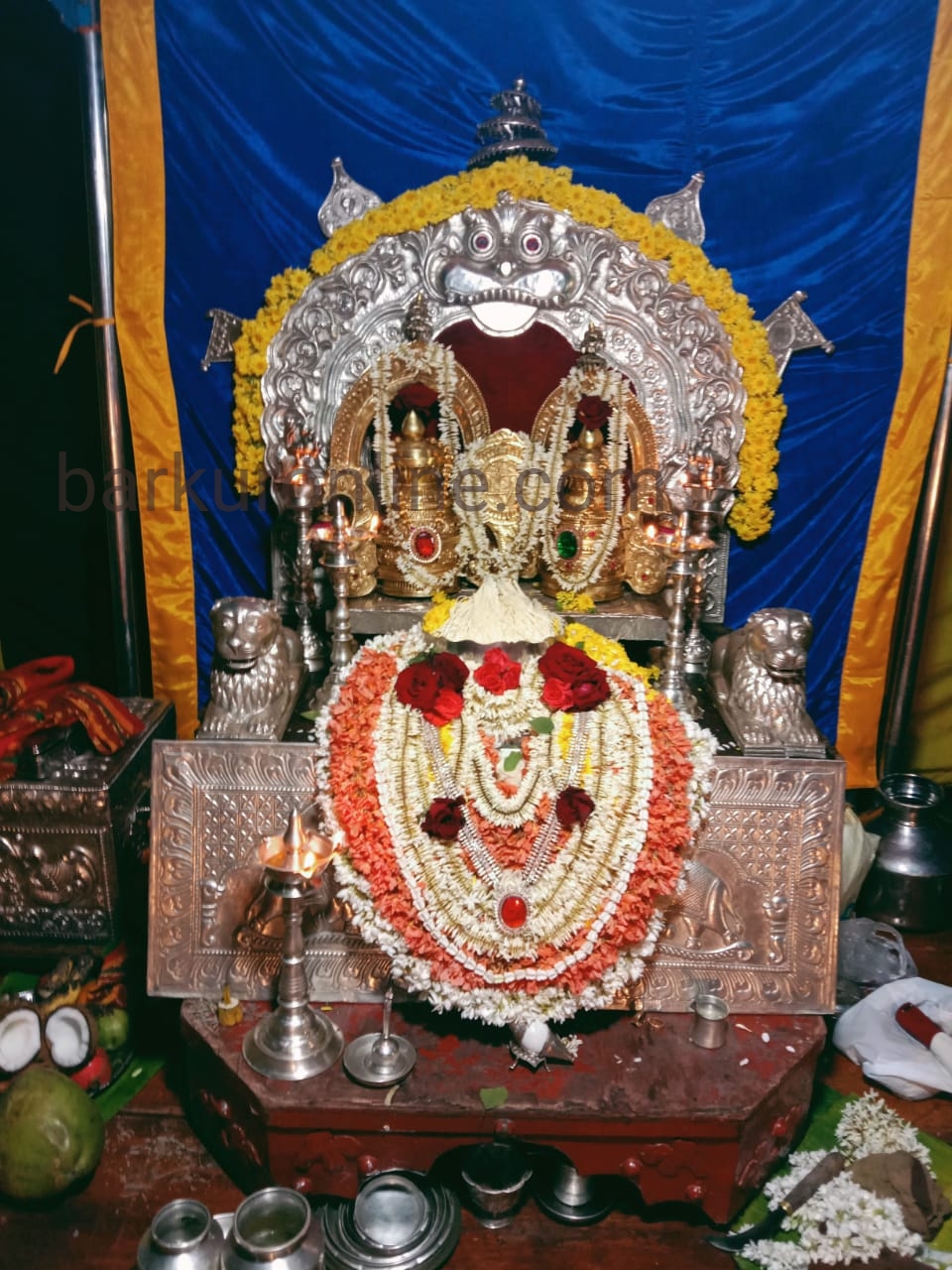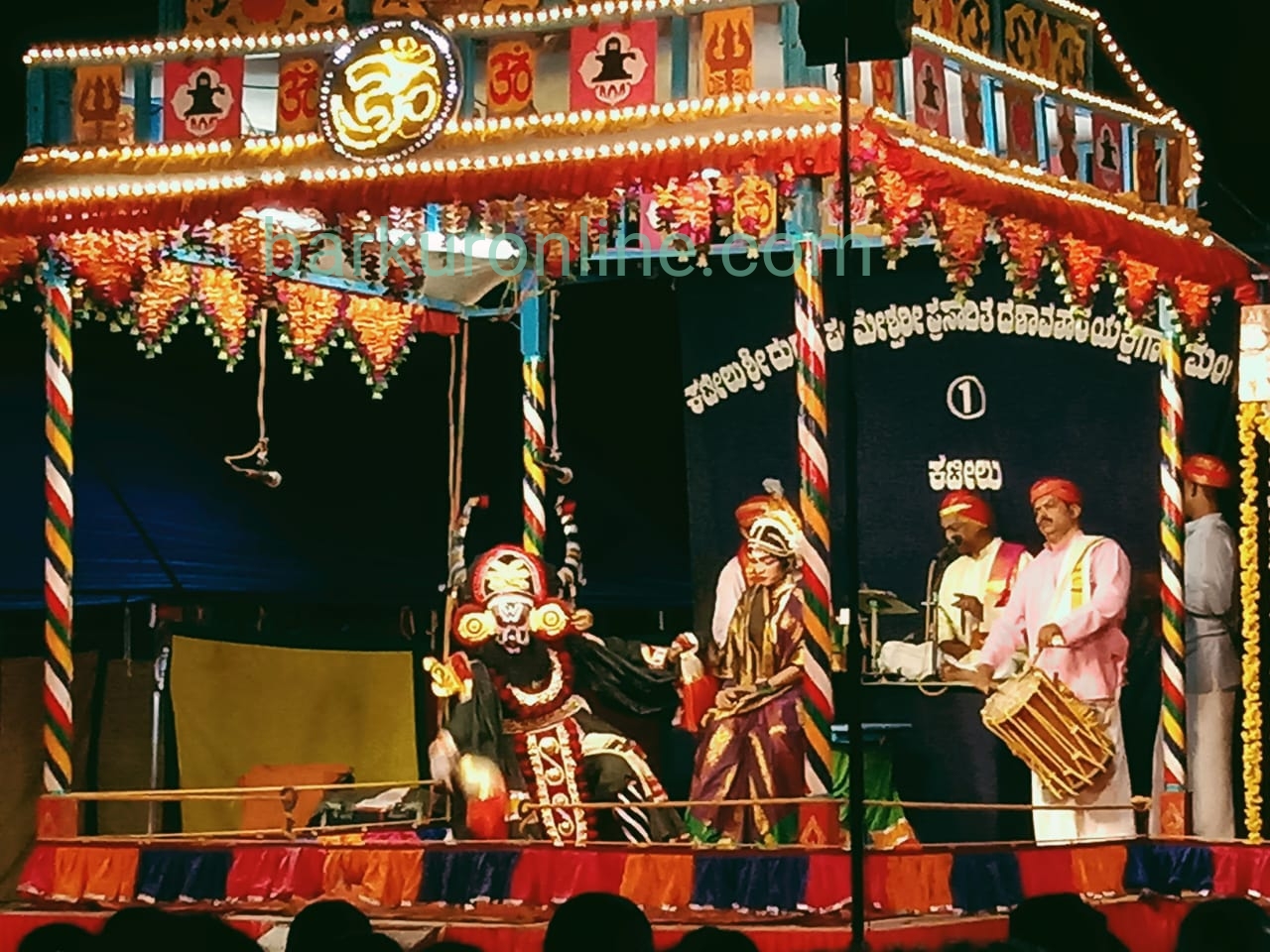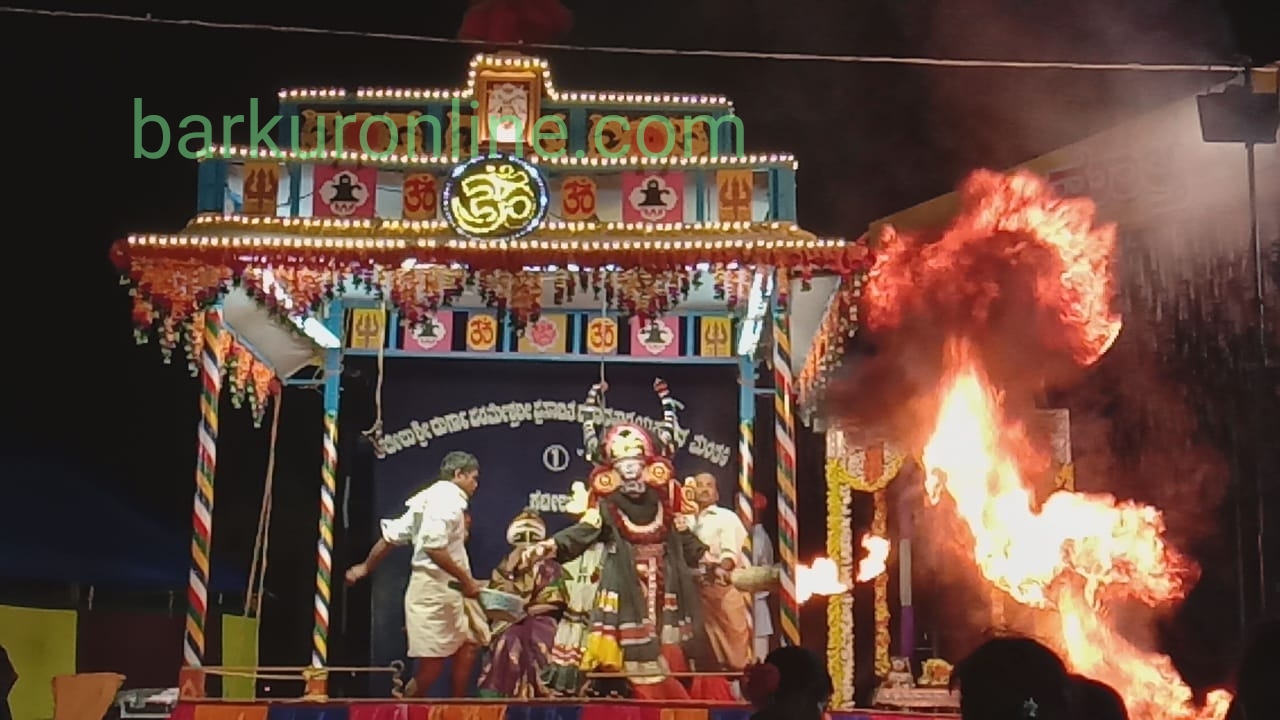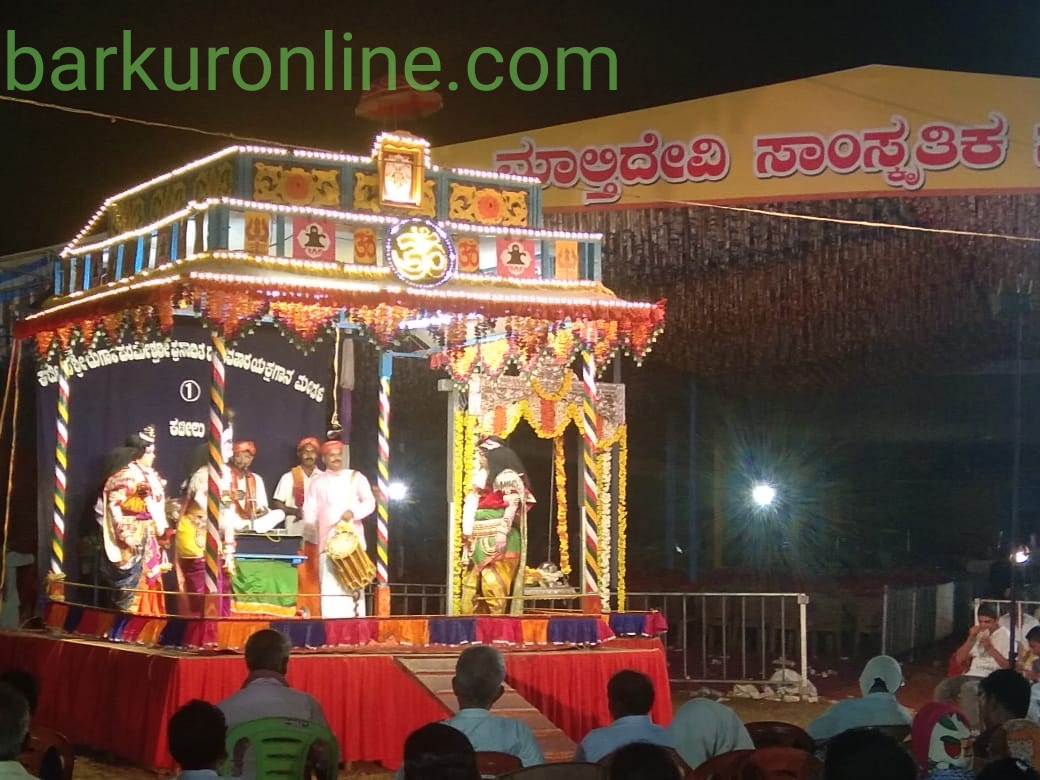 Shri Jayarama Shetty Bolanthooru enacted as Shri Devi while Shri Suresh Kuppepadavu appeared as Narakasura.
ನಿನ್ನೆ ಶ್ರೀ ಕ್ಷೇತ್ರ ಕಚ್ಚೂರು ಬಾರಕೂರು ಶ್ರೀ ಮಾಲ್ತಿ ದೇವಿ ಶ್ರೀ ಬಬ್ಬುಸ್ವಾಮಿ ,ದೇವಸ್ಥಾನ ದಲ್ಲಿ ಜರುಗಿದ ಶ್ರೀ ಕ್ಷೇತ್ರ ಕಟೀಲು 1ನೇ ಮೇಳದವರು ಪ್ರದರ್ಶಿಸಿದ ಸಂಪೂರ್ಣ  ಶ್ರೀ ದೇವಿ ಮಹಾತ್ಮೆ ಪ್ರಸಂಗದ ಶ್ರೀ ಮಹಿಷಾಸುರ ವಧೆಯ ದ್ರಶ್ಯ.
ದೇವಿಯಾಗಿ ಪ್ರಸಿದ್ಧ ಕಲಾವಿದರಾದ ಶ್ರೀ ಜಯರಾಮ ಶೆಟ್ಟಿ ಬೋಳಂತೂರು ಹಾಗೂ ಮಹಿಷಾಸುರ ನಾಗಿ ಶ್ರೀ ಸುರೇಶ್ ಕುಪ್ಪೆ ಪದವು .