An appeal from Maryknoll Higher Primary School
Maryknoll Higher Primary School
Hosala, Barkur Post: 576210, Brahmavar Taluk, Udupi District
Appeal
Rev. Fr. Marian Castelino established Maryknoll Higher Primary school in the year 1940 with an invasion of providing education to the children in and around Barkur thenceforth. The school had celebrated silver, gold, diamond and platinum Jubilees and now it's on it's path to celebrate oak celebrations (80 years celebrations). We feel proud that more than 5000 students who studied in this school have attained very prestigious posts and dignified positions in the society. This is truly a symbol of great achievement. It's really unforgettable that alumni, well wishers and admirers of education have been generously contributing towards the development of this school.
This school is naturally blessed and bestowed with delightful historical background. Now it's our duty to protect and provide secured learning atmosphere to the children who study at present in the school. It's very sad that 100 feet enclosure (compound) wall of the school has been collapsed due to heavy rain fall and a part of 60 feet is weakened and in danger of breaking down very soon. Therefore, a narrow pathway near the enclosure wall has become dangerous to the pedestrians. So, it's essential to construct 200 feet new enclosure (compound) wall behind the school.
An amount of ₹ 4 lakhs is estimated to re build an enclosure wall around the school. So it's our heart felt request to all our alumnis, donors, well wishers, contributors, parents, teachers to help and support us so that our school can progress and impart the light of knowledge to our future generations.
We request you to send your donations/contributions to our A/c No.: 01182200015999 at Syndicate Bank (Canara Bank) IFSC CODE: SYNB0000118 and help us to complete the project.
School Management Committee and Correspondent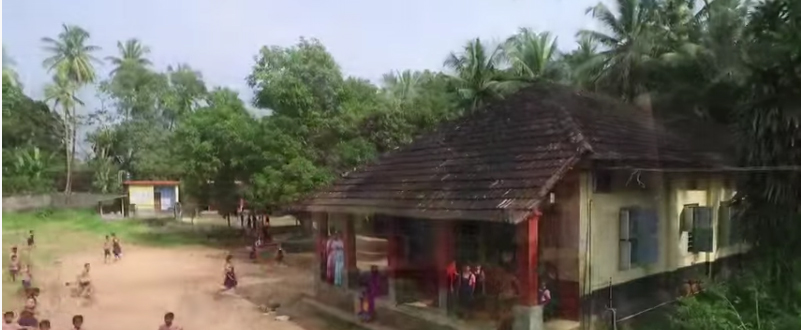 ಮೇರಿನೊಲ್ ಹಿರಿಯ ಪ್ರಾಥಮಿಕ ಶಾಲೆ
ಹೊಸಾಳ, ಬಾರಕೂರು ಅಂಚೆ: 576210, ಬ್ರಹ್ಮಾವರ ತಾಲೂಕು, ಉಡುಪಿ ಜಿಲ್ಲೆ
ಮನವಿ
ಮೇರಿನೋಲ್ ಹಿರಿಯ ಪ್ರಾಥಮಿಕ ಶಾಲೆಯನ್ನು 1940ರಲ್ಲಿ ಬಾರಕೂರು ಆಸುಪಾಸಿನ ಮಕ್ಕಳ ಶಿಕ್ಷಣದ ಹಿತಾಸಕ್ತಿಯಿಂದ ವಂದನೀಯ ಗುರು ಮೇರಿಯನ್ ಕಾಸ್ತೆಲಿನೊ ಇವರು ಪ್ರಾರಂಭಿಸಿದರು. ಈ ಶಾಲೆ ಬೆಳ್ಳಿ, ಸುವರ್ಣ, ವಜ್ರ ಹಾಗೂ ಅಮೃತ ಮಹೋತ್ಸವವನ್ನು ಆಚರಿಸಿ ಎಂಬತ್ತರ ಸಂವತ್ಸರದಲ್ಲಿದೆ. ಈ ಶಾಲೆಯಲ್ಲಿ ವಿದ್ಯಾಜ್ಞಾನಗೈದ ಐದು ಸಾವಿರಕ್ಕೂ ಹೆಚ್ಚು ವಿದ್ಯಾರ್ಥಿಗಳು ಸಮಾಜದಲ್ಲಿ ಉನ್ನತೋನ್ನತ ಸ್ಥಾನಮಾನಗಳನ್ನು ಅಲಂಕರಿಸಿರುವುದು ಅಭಿಮಾನದ ಪ್ರತೀಕವಾಗಿದೆ. ವಿದ್ಯಾಭಿಮಾನಿಗಳು ಹಾಗೂ ಈ ಶಾಲಾ ಹಳೆವಿದ್ಯಾರ್ಥಿಗಳು ಹಲವು ವಿಧದಲ್ಲಿ ಈ ವಿದ್ಯಾದೇಗುಲದ ಶ್ರೇಯೋಭಿವೃದ್ಧಿಗೆ ಸೇವೆಗೈದ ನೆನಪು ಅವಿಸ್ಮರಣೀಯವಾಗಿದೆ.
ಚಾರಿತ್ರಿಕ ಹಿನ್ನೆಲೆಯುಳ್ಳ, ಪ್ರಕೃತಿ ರಮಣೀಯ ಮಡಿಲಲ್ಲಿ ಕಂಗೊಳಿಸುವ ಈ ವಿದ್ಯಾದೇಗುಲದ ಸೊಬಗು, ಸಂರಕ್ಷಣೆ, ಪ್ರಸ್ತುತ ಕಲಿಯುವ ಮಕ್ಕಳ ಸುರಕ್ಷತೆ ನಮ್ಮೆಲ್ಲರ ಹೊಣೆಗಾರಿಕೆಯಾಗಿದೆ. ವಿಪರೀತ ಮಳೆಯಿಂದ ಶಾಲಾ ಆವರಣ ಗೋಡೆ ಶಿಥಿಲಗೊಂಡು 100ft ನೆಲಸಮವಾಗಿದೆ. ಆವರಣ ಗೋಡೆಯ 60 ft ಭಾಗವು ಕುಸಿಯುವ ಅಪಾಯದ ಅಂಚಿನಲ್ಲಿದೆ. ಆದುದರಿಂದ ಓಣಿಯಲ್ಲಿ ನಡೆದಾಡುವ ಕಿರಿಯ ಹಿರಿಯರಿಗೆ ಇದು ಅಪಾಯಕಾರಿಯಾಗಿದೆ. ಶಾಲಾ ಹಿಂಭಾಗದ 200 ft ಗೋಡೆ ಹೊಸದಾಗಿ ಕಟ್ಟಬೇಕಾಗಿದೆ.
ಈ ಸುಕಾರ್ಯಕ್ಕೆ ವೆಚ್ಚ ಕಡಿಮೆಯೆಂದರೆ, ರೂಪಾಯಿ ನಾಲ್ಕು ಲಕ್ಷ ಅಂದಾಜಿಸಲಾಗಿದೆ. ಈ ಆವರಣ ಗೋಡೆಯನ್ನು ಮರು ನಿರ್ಮಿಸಿ ಭದ್ರ ಪಡಿಸಲು ಶಾಲಾ ಹಳೆವಿದ್ಯಾರ್ಥಿಗಳ, ಸಂರಕ್ಷಕರ, ಆಪದ್ಭಾಂದವರ, ಉದಾರ ದಾನಿಗಳ ಧನಸಹಾಯದ ಅಗತ್ಯವಿದೆ. ನಮ್ಮ ಪೂರ್ವಜರು ಹೊತ್ತಿಸಿದ ವಿದ್ಯಾಜ್ಯೋತಿಯು ಈ ದೇಗುಲದಲ್ಲಿ ನಿರಂತರ ಪ್ರಜ್ವಲಿಸಲು, ಊರ, ಪರಊರ ದಾನಿಗಳ ಸಹಾಯವನ್ನು ಕೋರುತ್ತೇವೆ.
ನಿಮ್ಮ ಸಹಾಯವನ್ನು ಸಿಂಡಿಕೇಟ್ ಬ್ಯಾಂಕ್ (ಕೆನರಾ ಬ್ಯಾಂಕ್) ಖಾತೆ ಸಂಖ್ಯೆ: 01182200015999 (IFSC CODE:  SYNB0000118) ಇದಕ್ಕೆ ಜಮೆ ಮಾಡಲು ವಿನಂತಿ.
ಶಾಲಾ ಆಡಳಿತ ಮಂಡಳಿ ಮತ್ತು ಸಂಚಾಲಕರು.