Global Barkurian Chariatable Trust, GBCT seeks your generosity for one more noble project
GLOBAL BARKURIAN CHARITABLE TRUST (Regd)
Dear Well-wishers and Friends,
GBCT – 'Global Barkurians Charitable Trust' a registered consortium of just a group of 16 likeminded people hailing from Barkur. Moreover, it's an umbrella set up of many generous and socially concerned people like you. It has been proved and demonstrated earlier, as we with the best support and contributions from our well wishers and donors, were able to wipe off the tears from the eyes of last among the least. It is just not a statement but a fact – we as a team completed eight projects of acute necessity, since its inception in 2020 – may it be a dire need of new or repair of houses, aid to emergency medical treatment…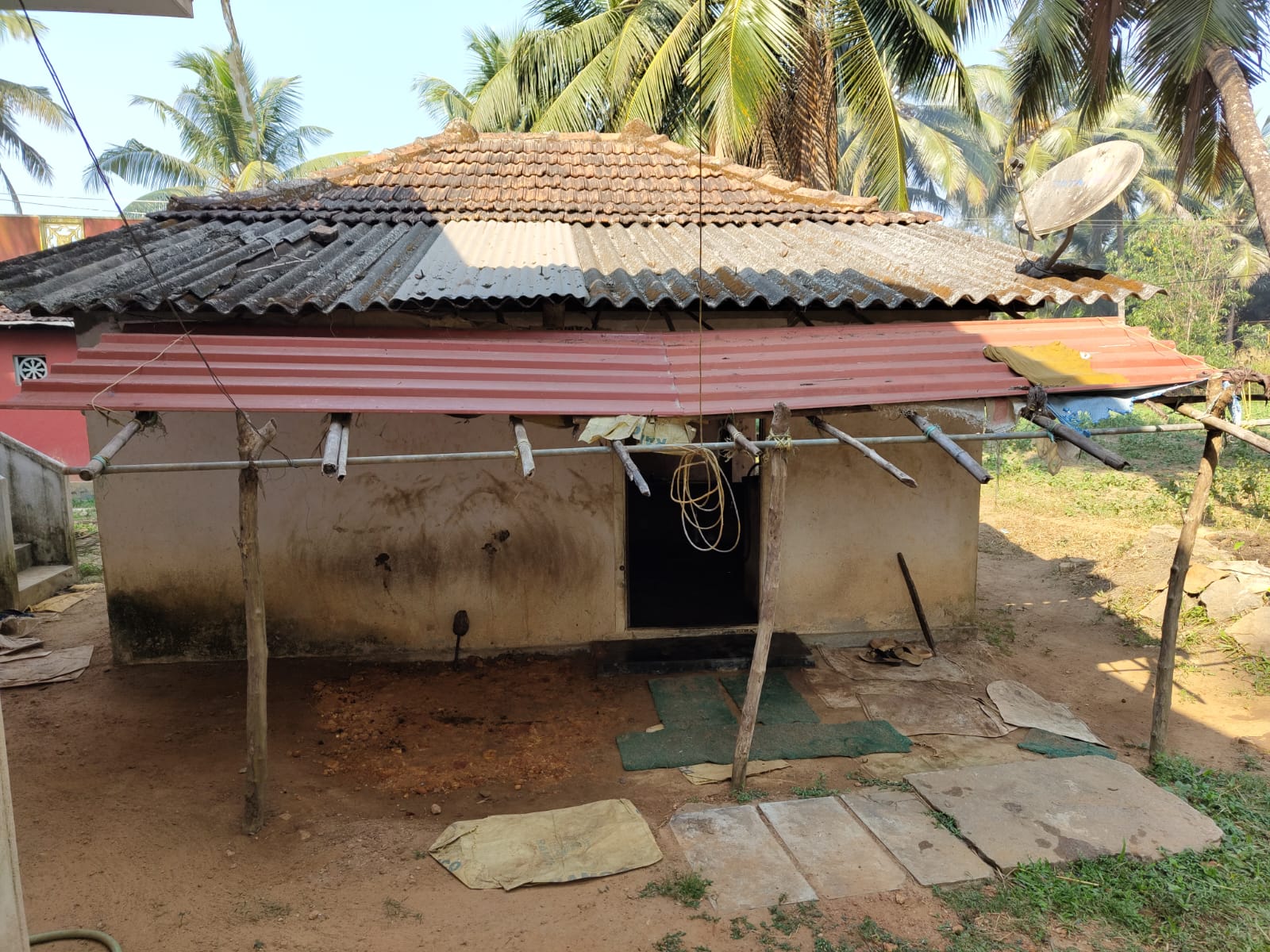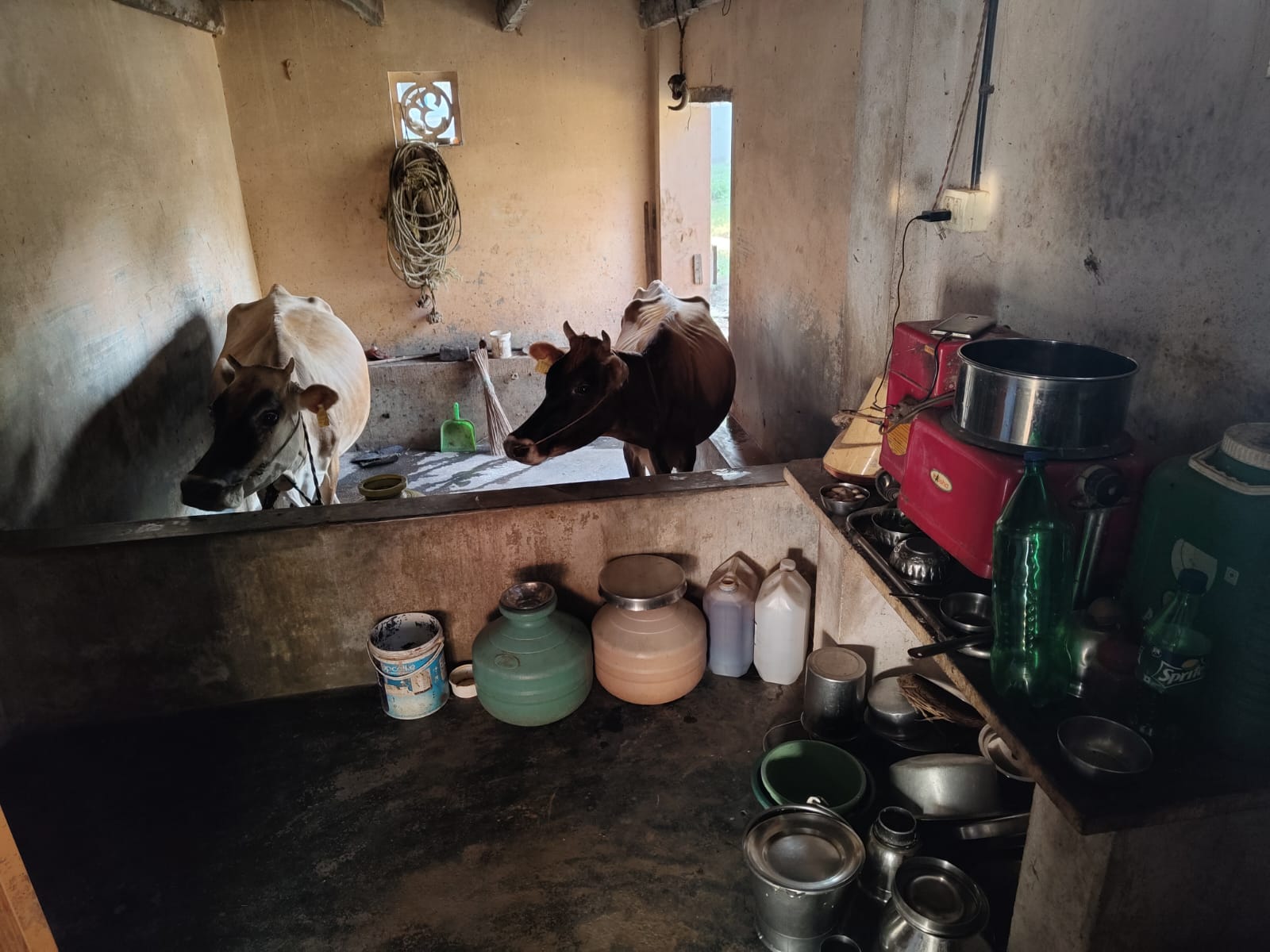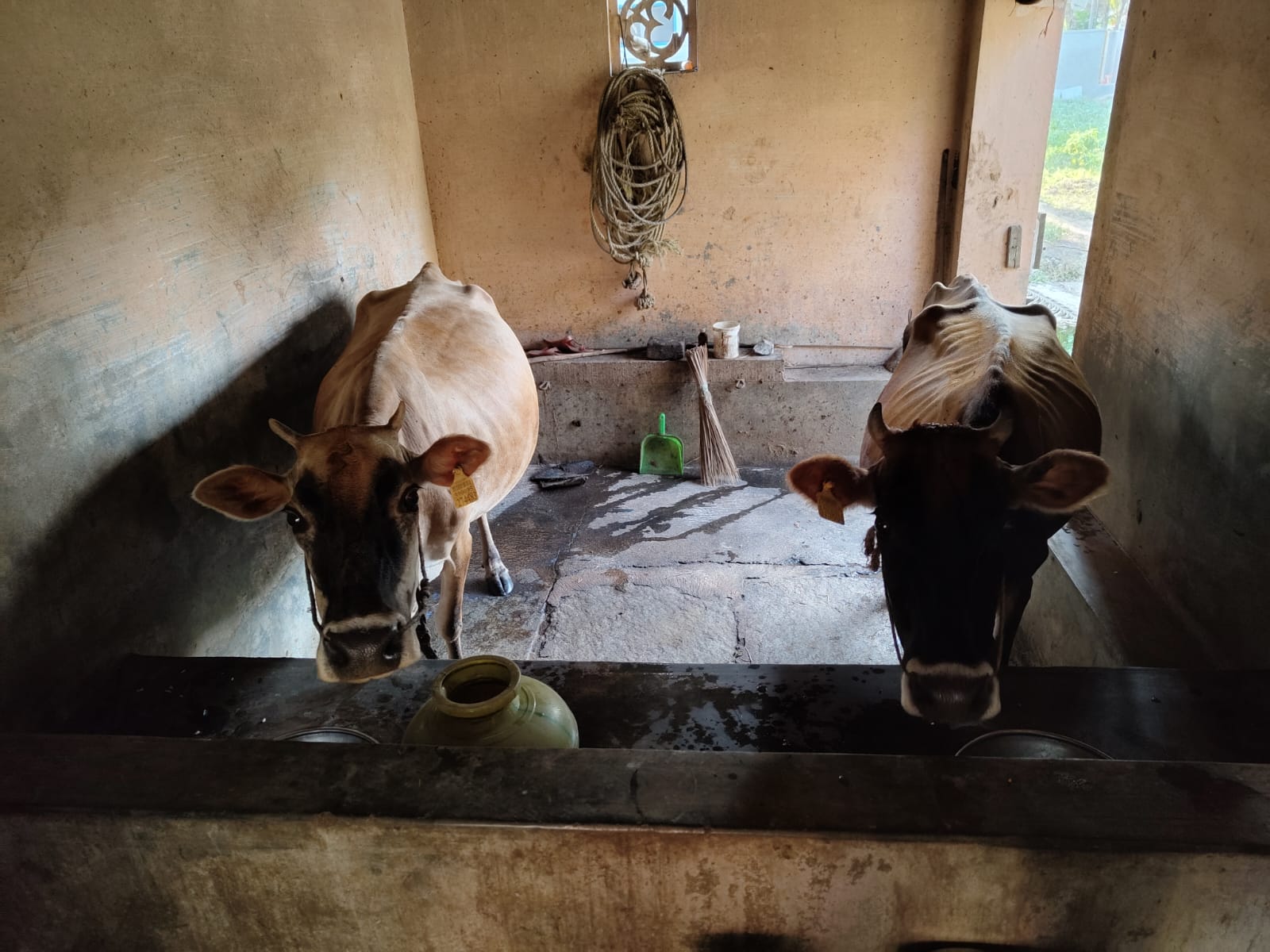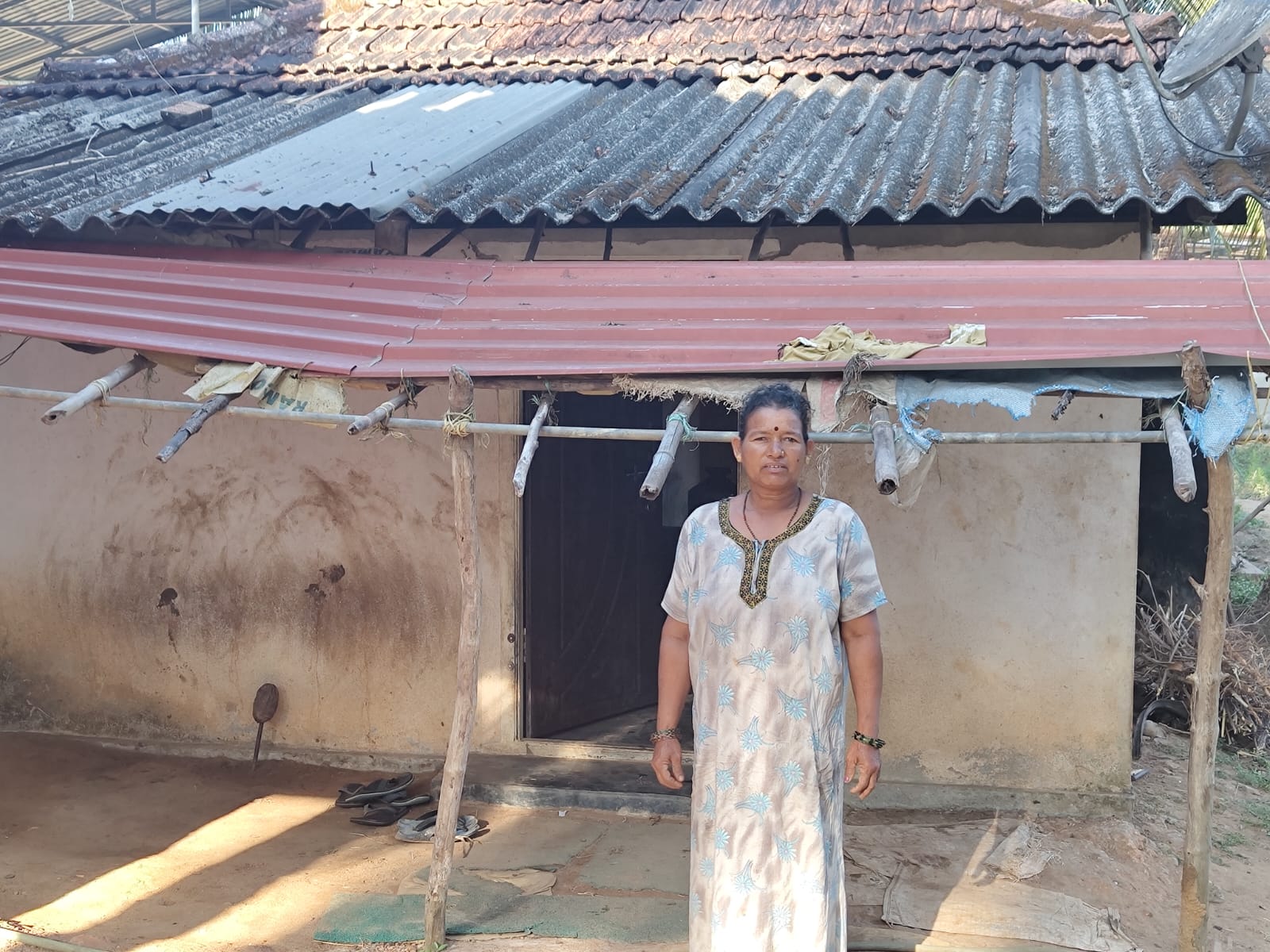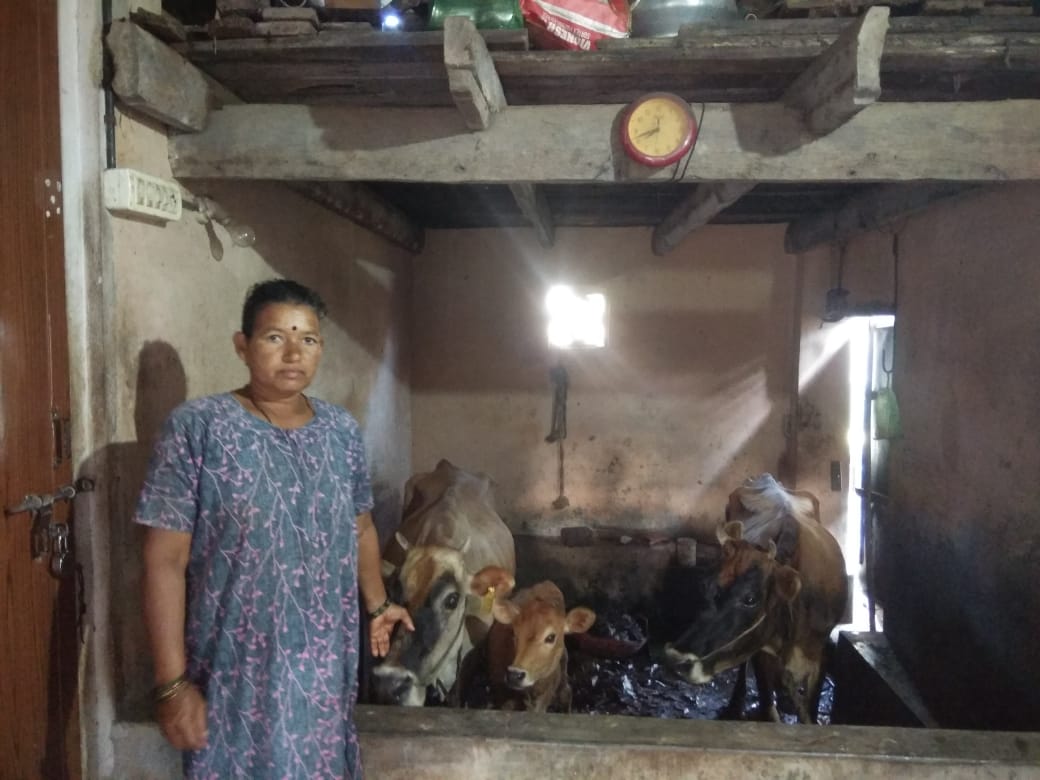 However, we don't like to talk more about our work over here. As a practice, many small projects are financed by our trustees, through our Capital Fund and it is our very purpose of coming together. Other day we were taken aback, rather shocked to see a half-finished house since 2018 (four long years) in Moodahadu, belong to Lalita Marakalthi. In short, mother and grown up daughter since then living in the cow shed nearby. Father is a victim of unfortunate ill health, who can not do any hard work now due to severe back pain. Earlier he was working in a fishing boat and supporting the family. Whatever hard savings, the family had exhausted and utilized in the base construction work. Some help received from Government has already been utilized. Lalita too is fragile and aging now but with respect, earning their daily bread by meagre means as daily wage earner and also by keeping two cows as source of small income through milk. Daughter Varshini extending a helping hand at home, pursuing her BCA studies in SMS college, Brahmmavar with the help of well-wishers, scholarship and fee concessions.
Deeply moved with pity, looking at the pathetic situation of this poor family, GBCT looked into the needs in a humanitarian ground. Though we had many other requests for help, we could not bypass this very genuine and deserving case. With a ray of hope on Almighty and our ever supportive well-wishers and donors, thought of taking up the pending work of house construction at the earliest, before monsoon begins. As we mentioned, since years the 'foundation and weeping walls' calling the attention of generous hearts. Any kind hearted person feel sorry for the state of affairs, but could not do anything single handedly. We feel once we all join hands, surely the family will be redeemed…! With a glimpse of hope, we request your good selves to come forward to donate whatever way possible towards this noble cause, as we didn't make any discrimination or favour based on religion, faith or caste as it is purely a responsibility of a good Samaritan to reach out to the desperate need of our next-door neighbour.
As we were mentioning in the previous occasions – 'the needs are many and means are limited'. Such needy hands and souls are looking at us with some consolation and dreams for some help and solace to their truly miserable life. We made a small beginning and God blessed our mission with your collaboration and all of you are part of this unique and short success story. GBCT is trusting on its well-wishers and donors going forward in this direction with an estimated cost of Rs. 4.5 lakhs. To ensure transparency and accountability, we request you to please remit your contributions directly to the beneficiary, to their below mentioned Bank Account:
Lalitha Marakalthi.
Account No.110110243696.
Canara Bank, Car Street, Barkur 576210,
Udupi District, Karnataka.
IFSC Code: CNRB0010118.
SWIFT Code: CNRBINBBBFD.
With Regards,
For and on behalf of Global Barkurians Charitable Trust (Regd).