Homage to Vasanth P. Kalingarao
Anand Kumar Barkur
Vasanth P. Kalingarao, Barkur renowned singer, son of the legendary singer Late P. Kalingarao passed  away on 21/01/2020 due to a short illness.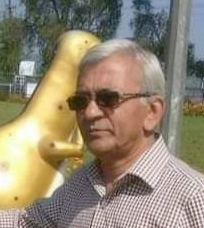 He was the President of Bhava-Beladingilu, P. Kalingarao  Prathishtana and a senior member of Nammuru Barkur Facebook group.
A  program Nudi Namana  is jointly organised by Rao Family Barkur and NB Facebook group on 26/01/2021 at 06.30 p.m., at the Putthali, residence of Gururaj Rao Barkur, to pay the homage to the departed soul.
Alwyn Andrade, Prema R. Shanbhog, Sharath P. Kalingarao, Santhosh P. Kalingarao, Vijayshankar M.R., Rajesh Shanbhog, Ganesh Gangolli, Suresh Karkada and others will pay their tributes to Vasanth P. Kalingarao.
All NB group members and fans of Vasanth P. Kalingarao are hereby invited to join the event.