Kannada Rajyotsava Celebrated with Grandeur at SVVN English Medium School
-News n Pics Bridget Gonsalves 
Barkur, 01/11/2023 - In a splendid display of cultural heritage and linguistic pride, SVVN English Medium School celebrated Kannada Rajyotsava with great enthusiasm and fervor. The event was a testament to the rich tapestry of Karnataka's cultural heritage and the significance of the Kannada language.
The program commenced with a soulful prayer, setting the tone for the festivities that followed. The highlight of the event was the presence of the eminent playwright and celebrated stage comedy actor, Mr. Alwyn Andrade, who graced the occasion as the chief guest. He eloquently spoke about the paramount importance of preserving and cherishing our mother tongue, Kannada.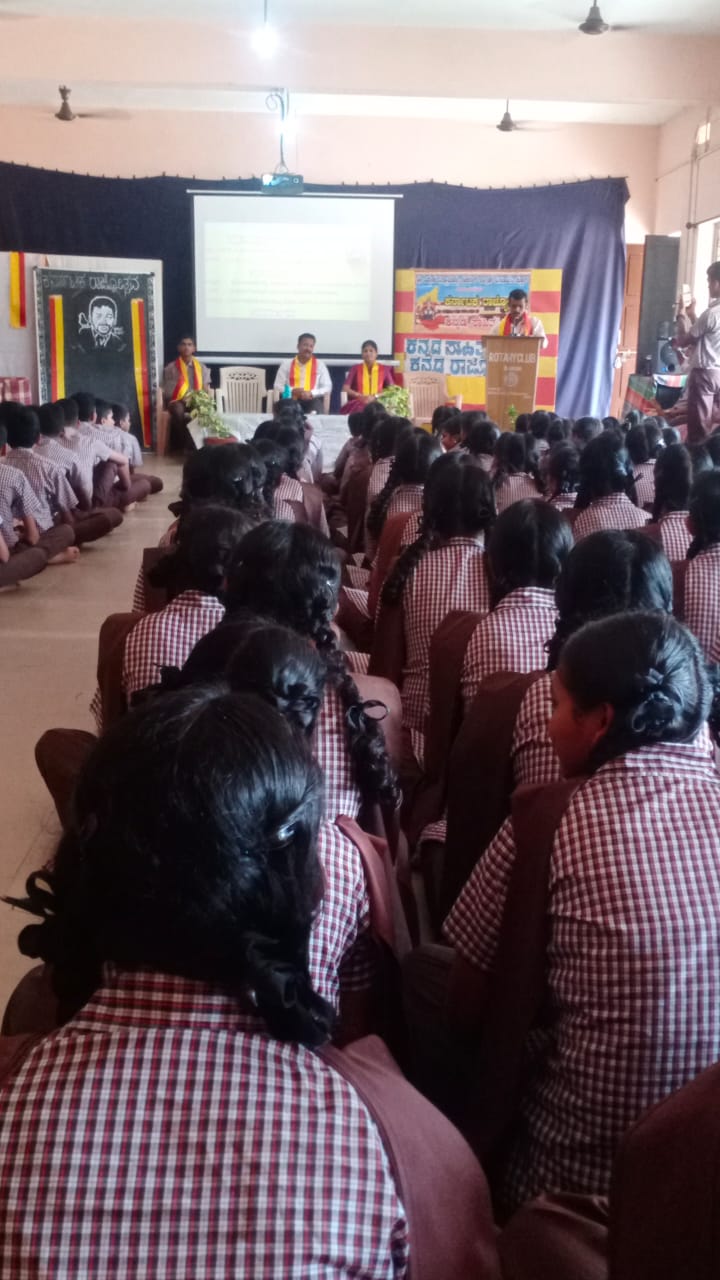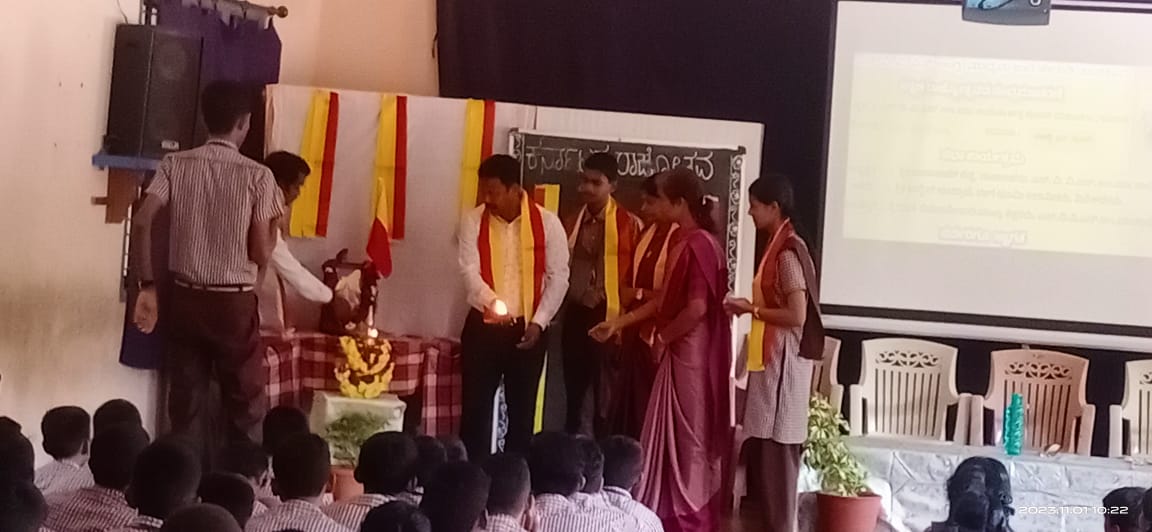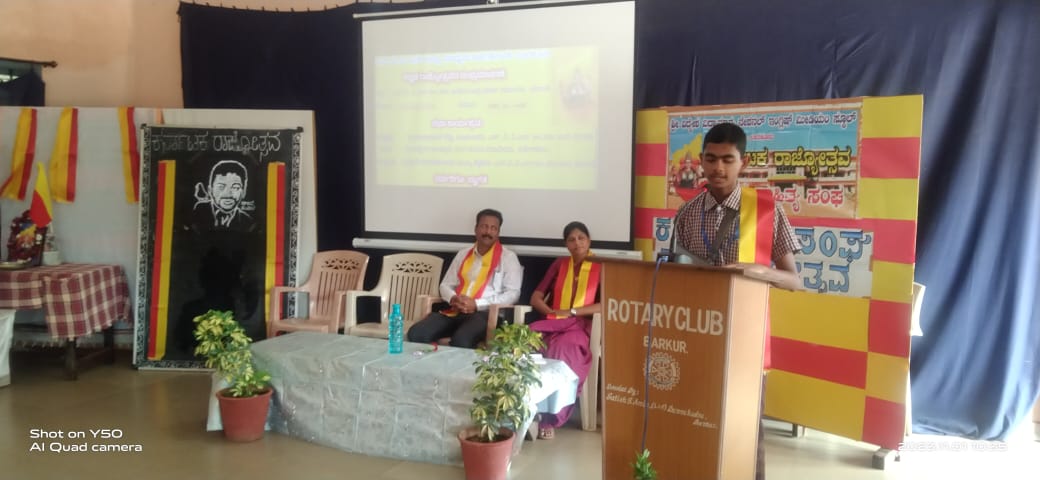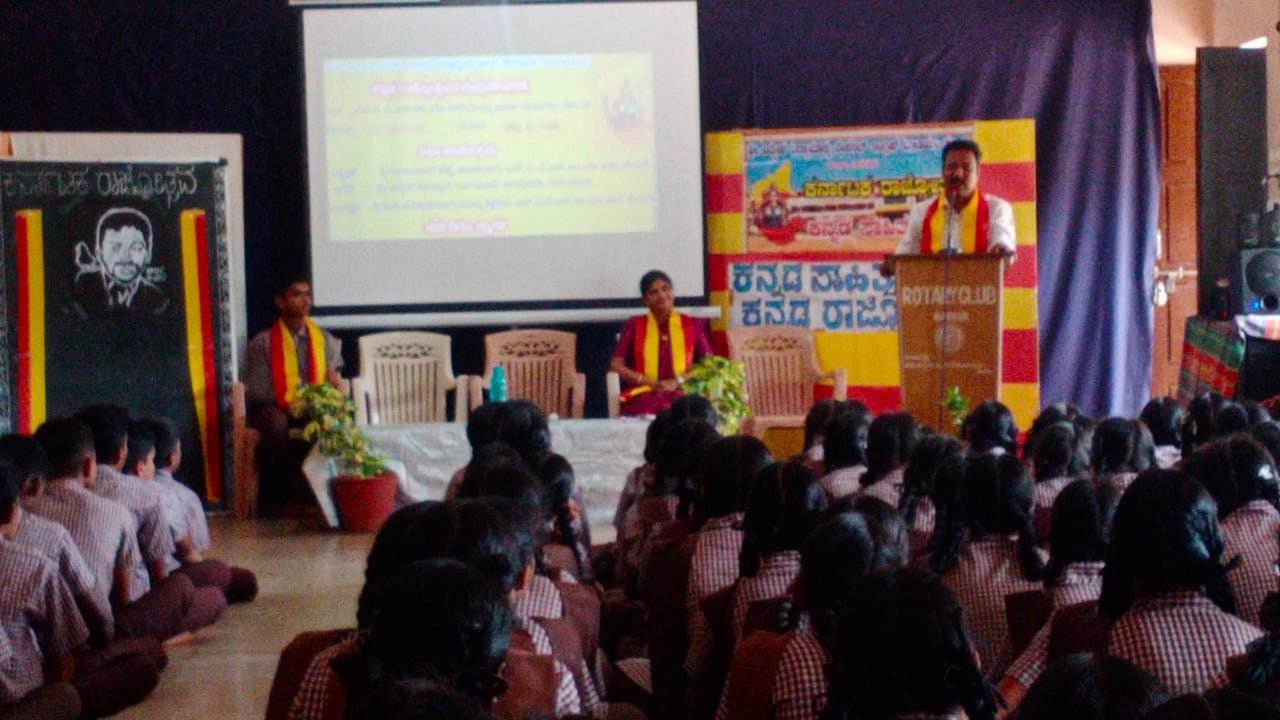 A significant part of the celebration was the felicitation of bright students who had excelled in their Kannada studies. Prizes were awarded to those who had achieved the highest marks in the language, reinforcing the value of linguistic prowess.
The students took center stage to showcase their talents, impressing the audience with their eloquent speeches, poetic recitations, artistic drawings, and melodious Kannada songs that paid tribute to Mother Bhuvaneshwari. Their performances added a vibrant and cultural touch to the event.
The event was graced by the presence of the School Head Mistress, Mrs. Likitha Kotary, who presided over the function, and School SPL Karthik, who shared the dais. The proceedings were skillfully conducted by Dhanya, ensuring a seamless and engaging program.
Himani extended a warm welcome to the esteemed guests, while Aprameya introduced Mr. Alwyn Andrade in a gracious manner. The event was wrapped up with a heartfelt vote of thanks, proposed by Amritha, expressing gratitude to all those who contributed to the success of the event.
The credit for the seamless organization of the program goes to the Literary Club and Consumer Club, under the able guidance of the in-charge teachers, Mrs. Bridget Gonsalves and Mr. Poornesh, respectively. Their dedication and hard work were evident in the flawless execution of the celebrations.
Kannada Rajyotsava at SVVN English Medium School was a resounding success, leaving a lasting impression of the rich cultural and linguistic heritage of Karnataka. The event underscored the significance of preserving and promoting the Kannada language and its deep-rooted traditions.