Nammuru Barkuru Facebook Group does it again...
When it came to identifying the needy and helping them out, Nammuru Barkur, a Facebook group of like minded people has never stepped back. 
Last year during the Covid Lockdown this group initiated a drive for distributing the Essential Supplies kit with a target of 100 kits and overshot their target within record time and ended up distributing about 650 kits to the very needy people in and around Barkur.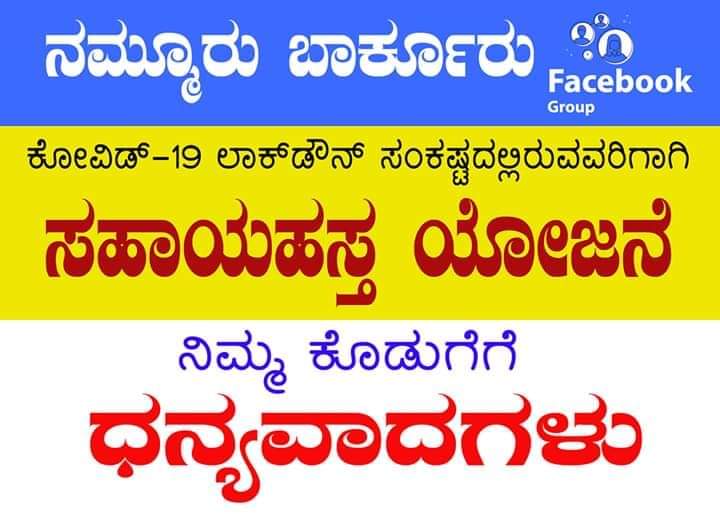 This year again, the group silently geared up for action with the help of the donors within  the group and collected about Rs.200,000 and helped about 50 needy families Rs.4000 each.
Few active members of the group reached the houses of these needy families and helped them without any photos and videos or any kind of publicity.
The Admins of the group said that generous members of the group have been always came forward to help generously whenever they appealed for a humanitarian cause and its with their open hearted support they successfully completed these drives.
Alwyn Andrade, Ganesh Shetty, Anand Kumar Barkur, Harish Acharya, Savitha Furtado, Hemanth Shriyan, Udaya Poojari Barkur and others organised and were instrumental in reaching to the families in need.
Nammuru Barkur Facebook Group has over 10000 members all over the globe and has been appreciated for its unique initiatives and serves as an example for other Social Media Groups.
---