Shathasanuraga, recording of record number Yakashagana Ragas
-News n Pics Sunil Pandeshwara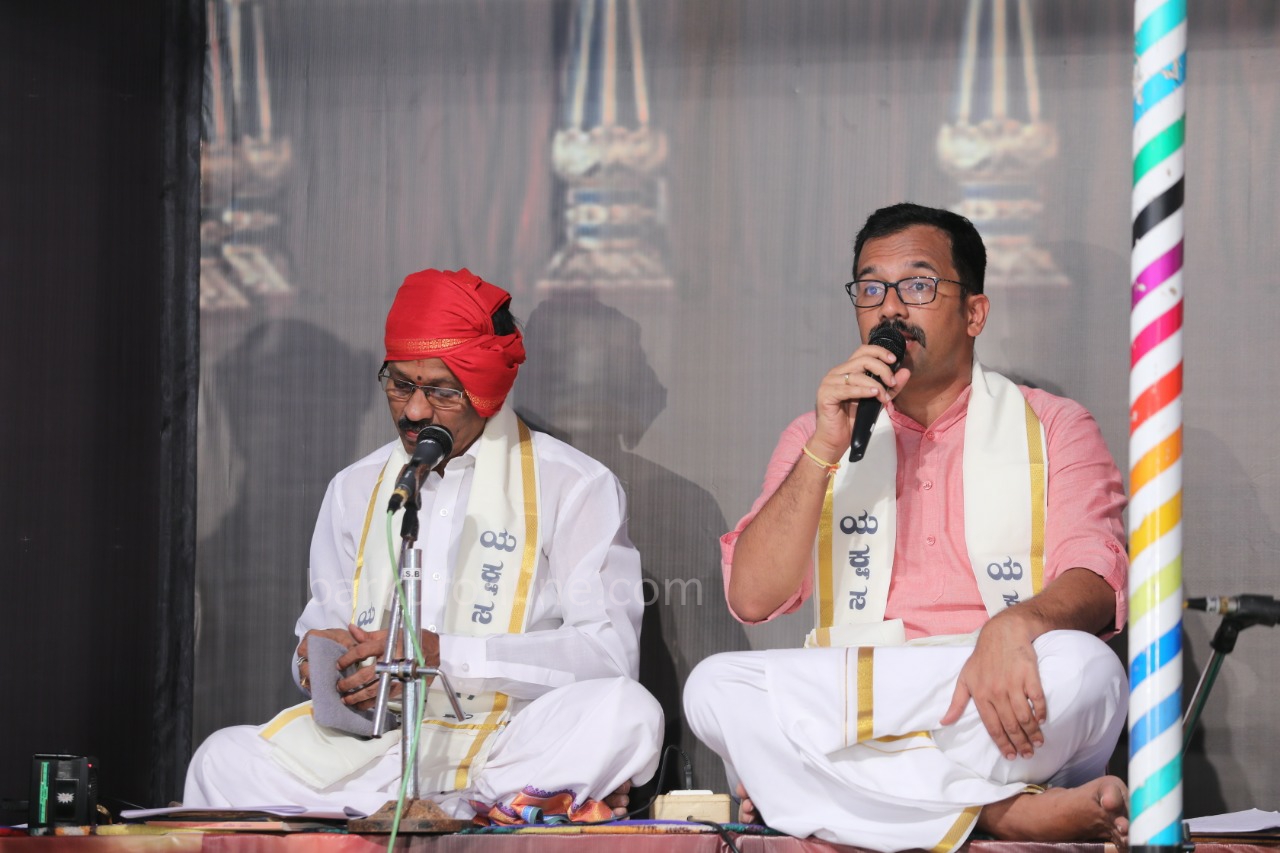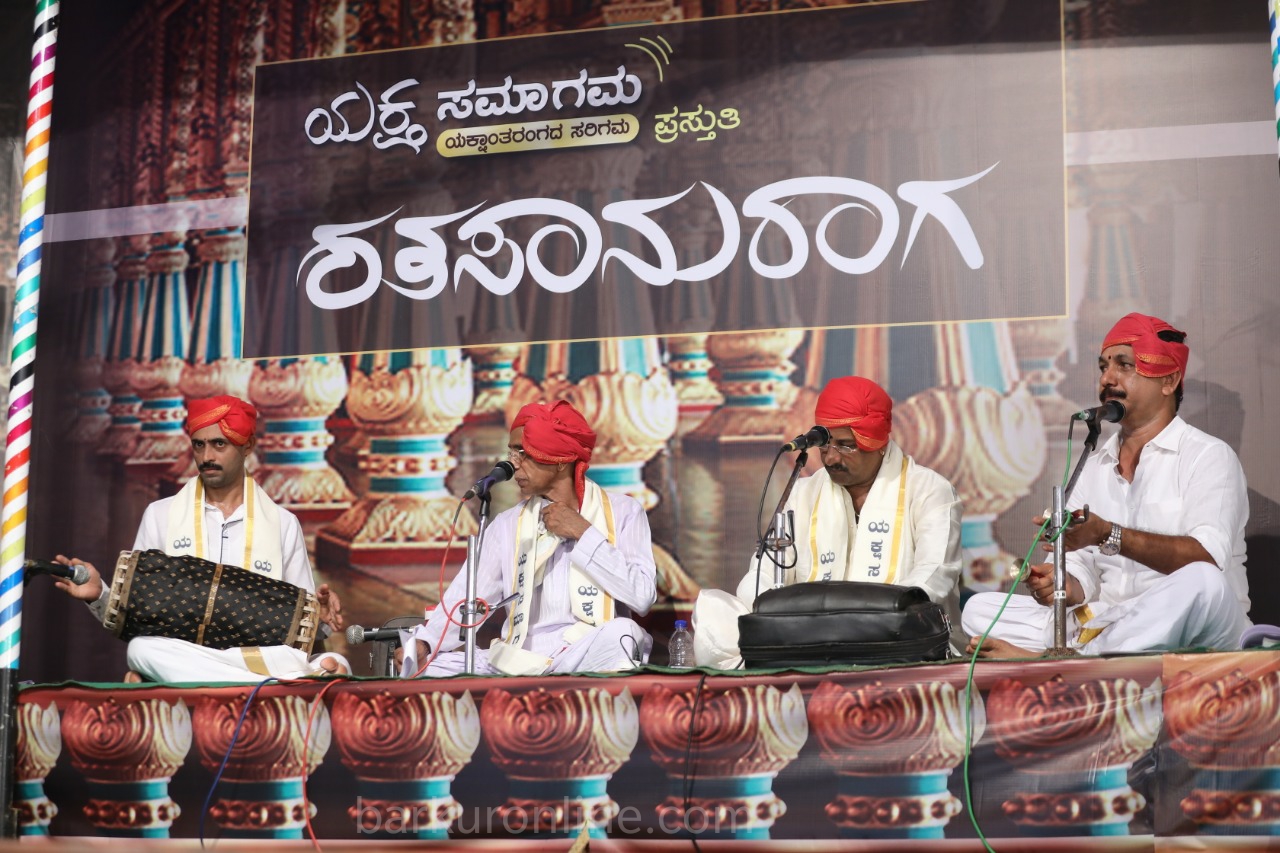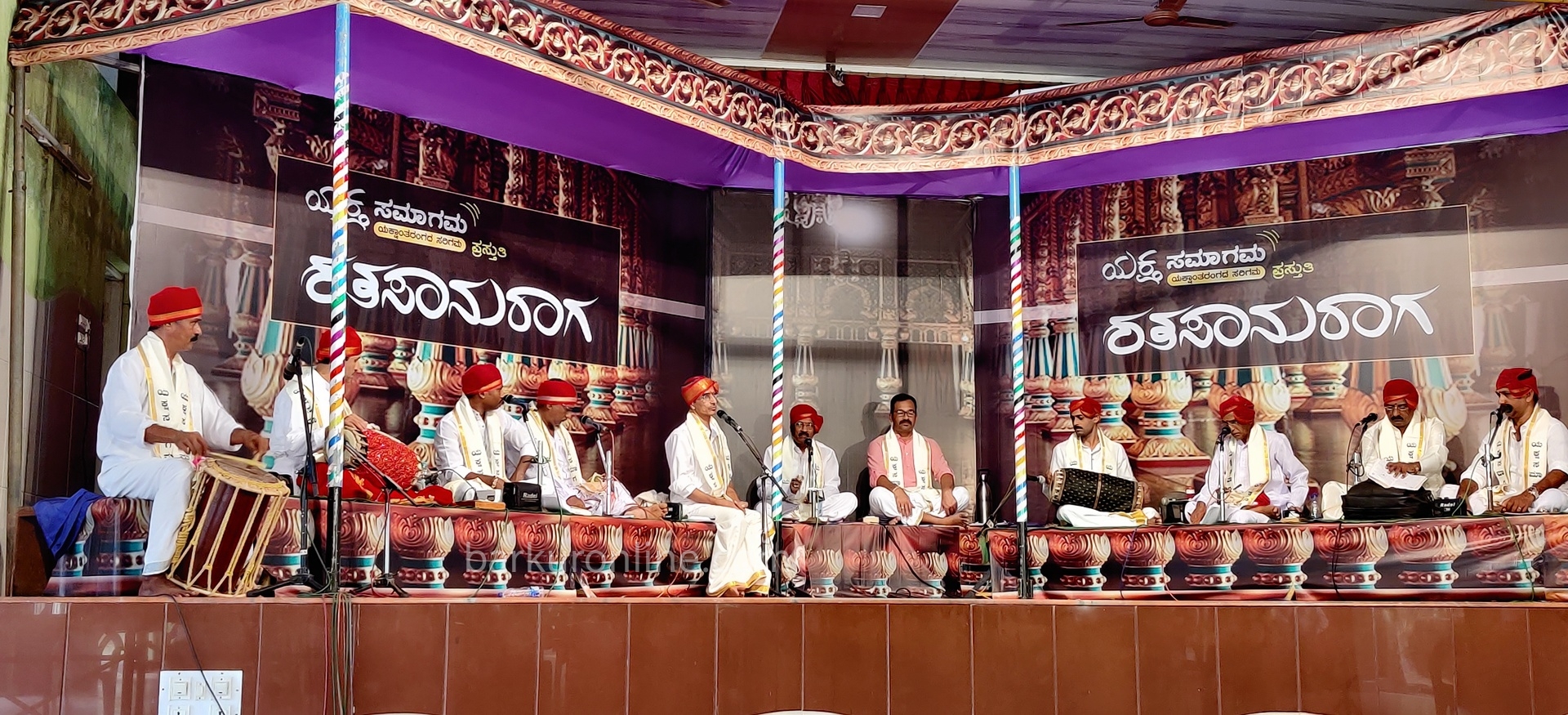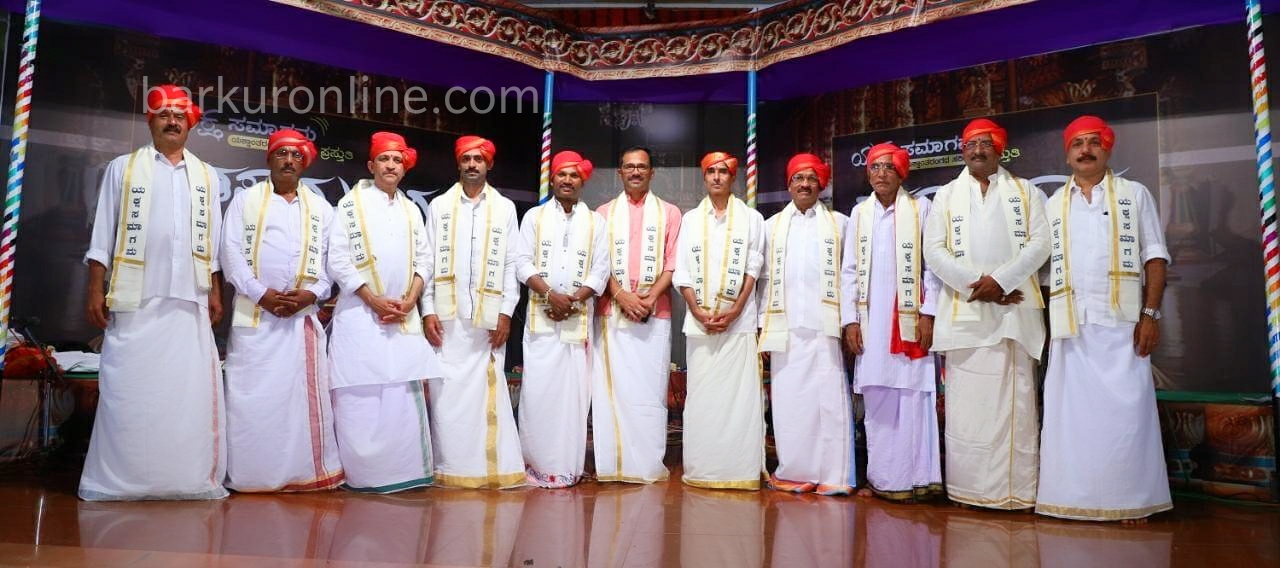 A unique program for recording of 100 and above different ragas used in the Yakshagana for years was held recently at Barkur. A brainchild of Yakashagana Enthusiast Deepak Shetty, Barkur and aptly named Shathasanuraga, this recording ,  done at the specially designed set at the Sankamma Thai Resorts at Barkur.
Famed seven  Bhagawathas  Subrahmanya Dhareshwara, Vidhwan  Ganapathi Bhat, K.P. Hegde, Suresh Shetty Shankaranarayana, Raghavendra Mayya, Heranjalu Gopala Ganiga,  and Raghavendra Achar Jansale, were accompanied by A.P. Pathak, N.G. Hegade on Maddale and Rakesh Malya Halladi on Chende. These artists were felicitated in the presence of dignitaries before commencing the recording.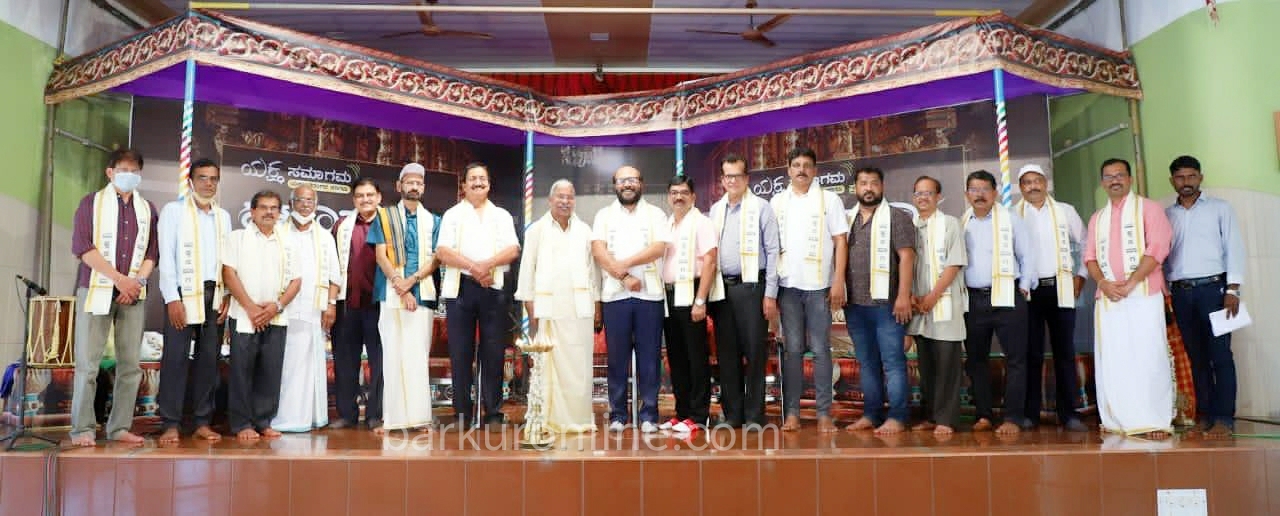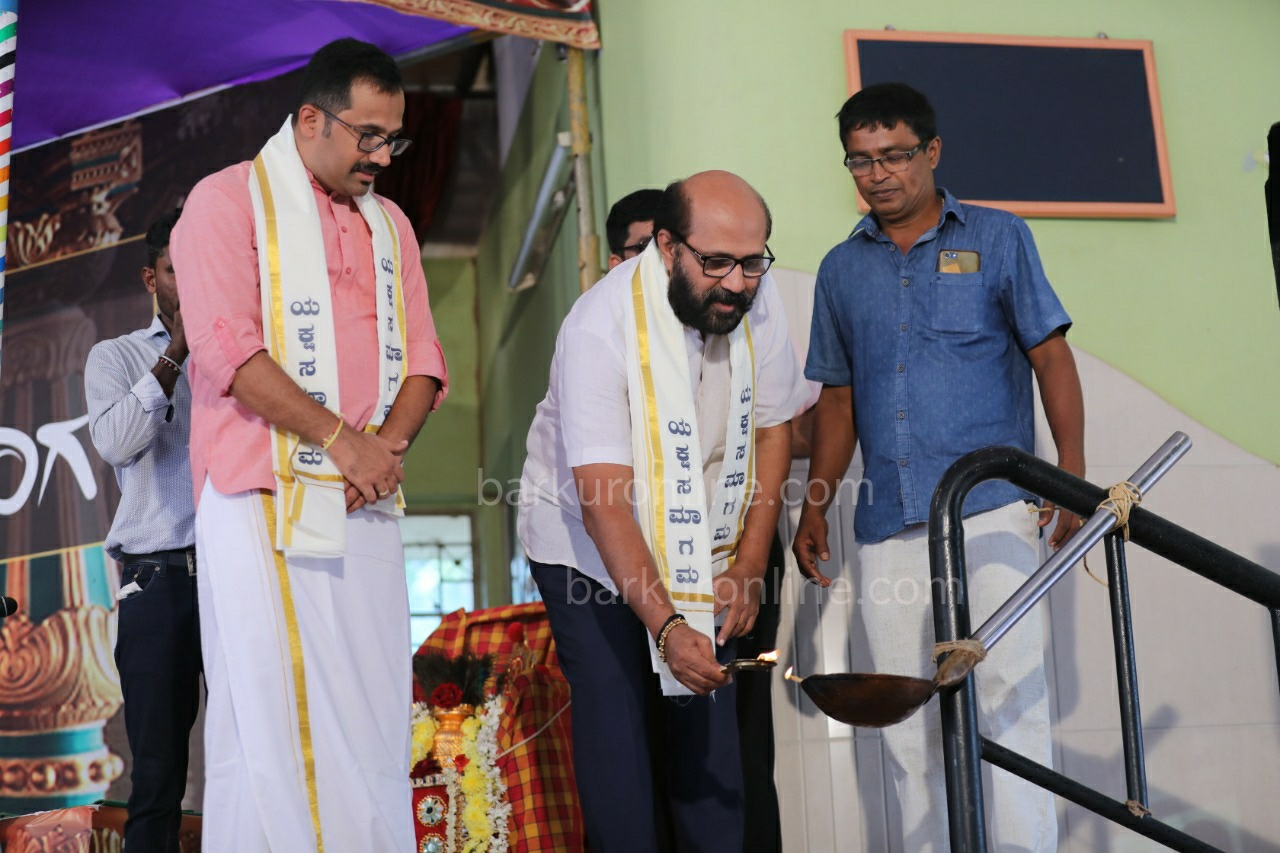 Dhananjay Shetty Mandarthi, P.Kishan Hegde, Y.Karunakar Shetty, Udaya Hegde, Kishoo Barkur, Prakash Shetty Dandeli, S.V. Udayakumar Shetty, Ramananda Shetty Barkur, Dinesha Upporu, Chandra Shetty Kodladi, Bhaskara  Shetty, Sundara Shetty, Ramabhat Sajangadde, Ranjith Shetty Hattiyangadi, Pramodchandra Bhandari, Naveen Shetty Eirabail, Devadas Marali and other dignitaries were present at the occasion. 
Nagaraj Shetty Naikambli compered the stage program.