A SMALL NOTE OF HEARTFELT THANKS…..by family of Francis Furtado.
As aware, there took place an unfortunate accident in Pandeshwar Kudru, Barkur – a cyclonic wind with torrential rain, mercilessly blown away the roof / tiles of Francis Furtado's house, and damaged  it very badly.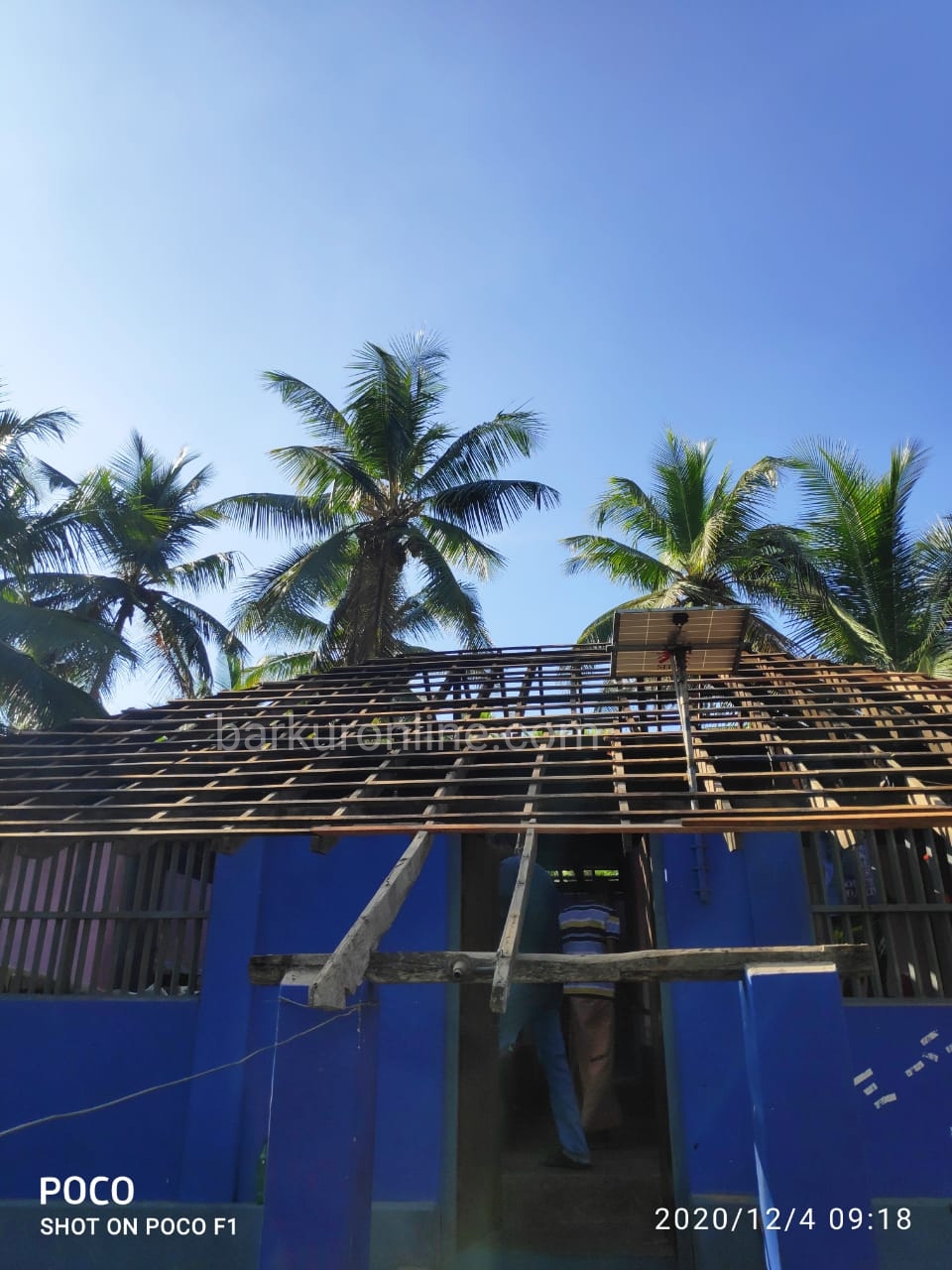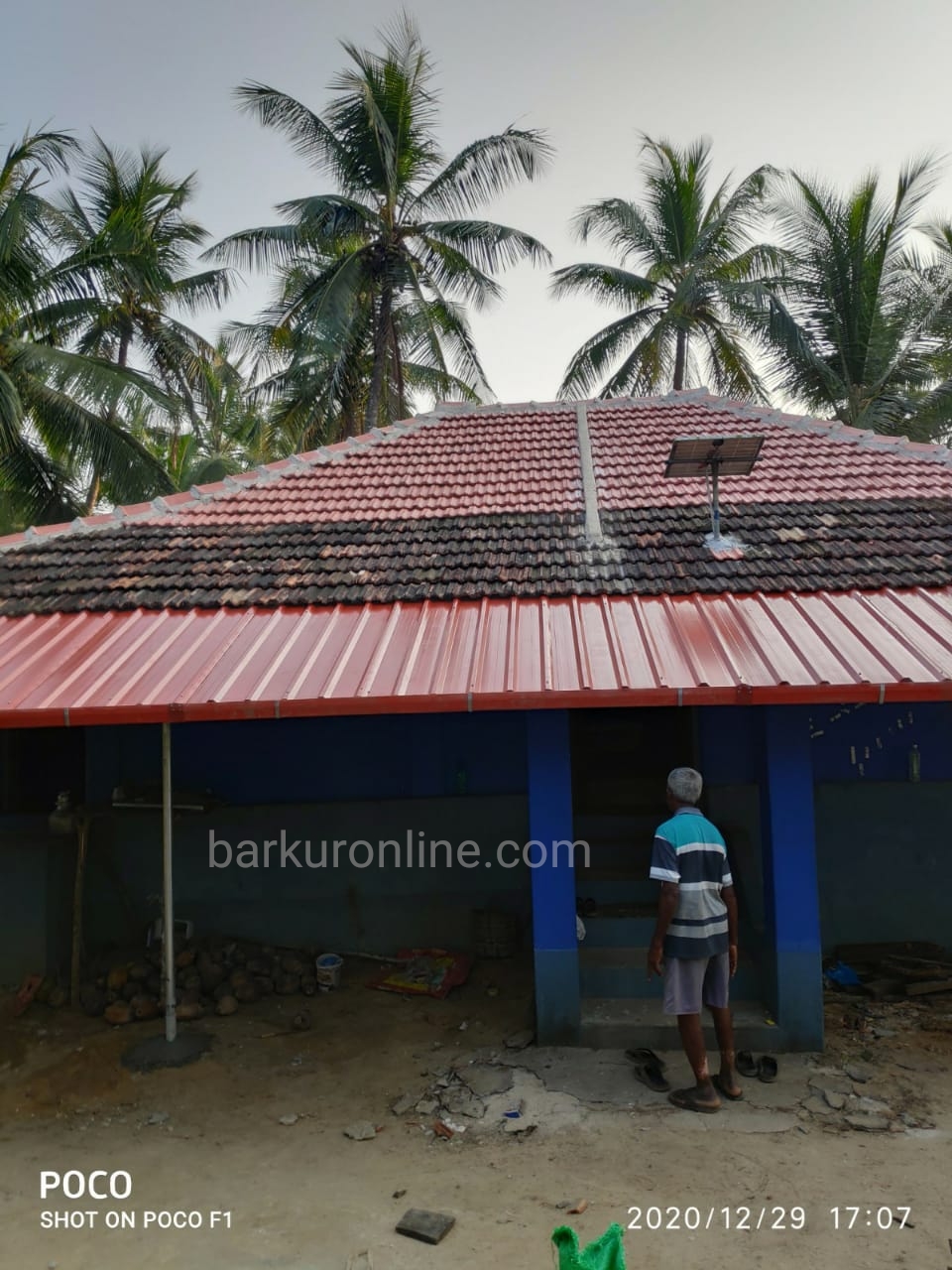 The kind-hearted neighbouring families and good Samaritans immediately rushed to the spot and made some temporary arrangements to protect and secure the family from rain by arranging trampoline sheets etc
On seeing the plight and economic conditions of the isolated family in the region, a team of socially concerned people led by Divyananda Gonsalves, Jossie Fernandes – Gurkar of the ward, Wilfred Roche – Panchayat Member – Pandeshwar and few others, took initiative to help the family with a permanent solution by repairing the house. 
Team barkuronline.com was approached to reach the generous donors, and for everybody's surprise, the help and contributions was poured in from different quarters and today, with this help, a decent roof is constructed and the same is almost ready for use, costing almost Rs.1.25 lakhs.
Today, there is no limit for the happiness in the family of Francis Furtado, as they expressed their heartfelt thanks to each and everyone, who facilitated to come to their rescue and assured their daily prayers for your wellbeing.
Team barkuronline.com too, have the satisfaction and contentment to be a small part in this yeomen service and thank wholeheartedly all who responded generously by your contribution and in many other ways and means.
Thank you one and all.
Team barkuronline.com