Smitha Kitchen, a new restaurant at Barkur
Anand Kumar Barkur
Smitha Kitchen a new restaurant under the proprietorship of Stephen Lewis of Mayur Studio fame and Derrick Cardoza was inaugurated by Rev.Fr.Philip Neri Aranha, Parish Priest of Church of St.Peter Barkur. Located at the Car Street or Ratha Beedi in Barkur, this restaurant specializes in sumptuous fish delicacies served with piping hot rice on traditional plantain leaves. Other than these, home style Chicken and Pork items are on the menu at a reasonable rate.
Home delivery is also available on order. Gretta and Stephen Lewis, Freeda and Derrick Cardoza have requested the patronage of our esteemed visitors.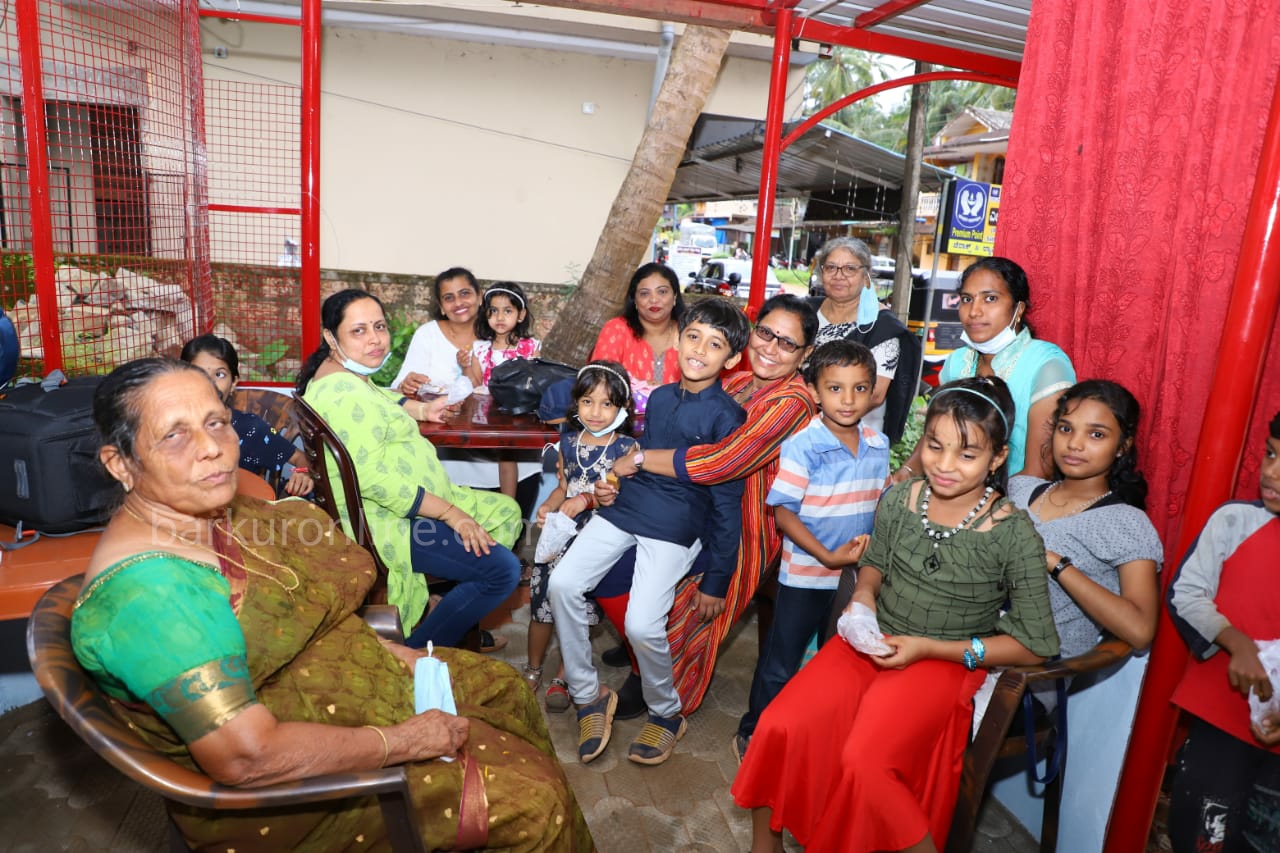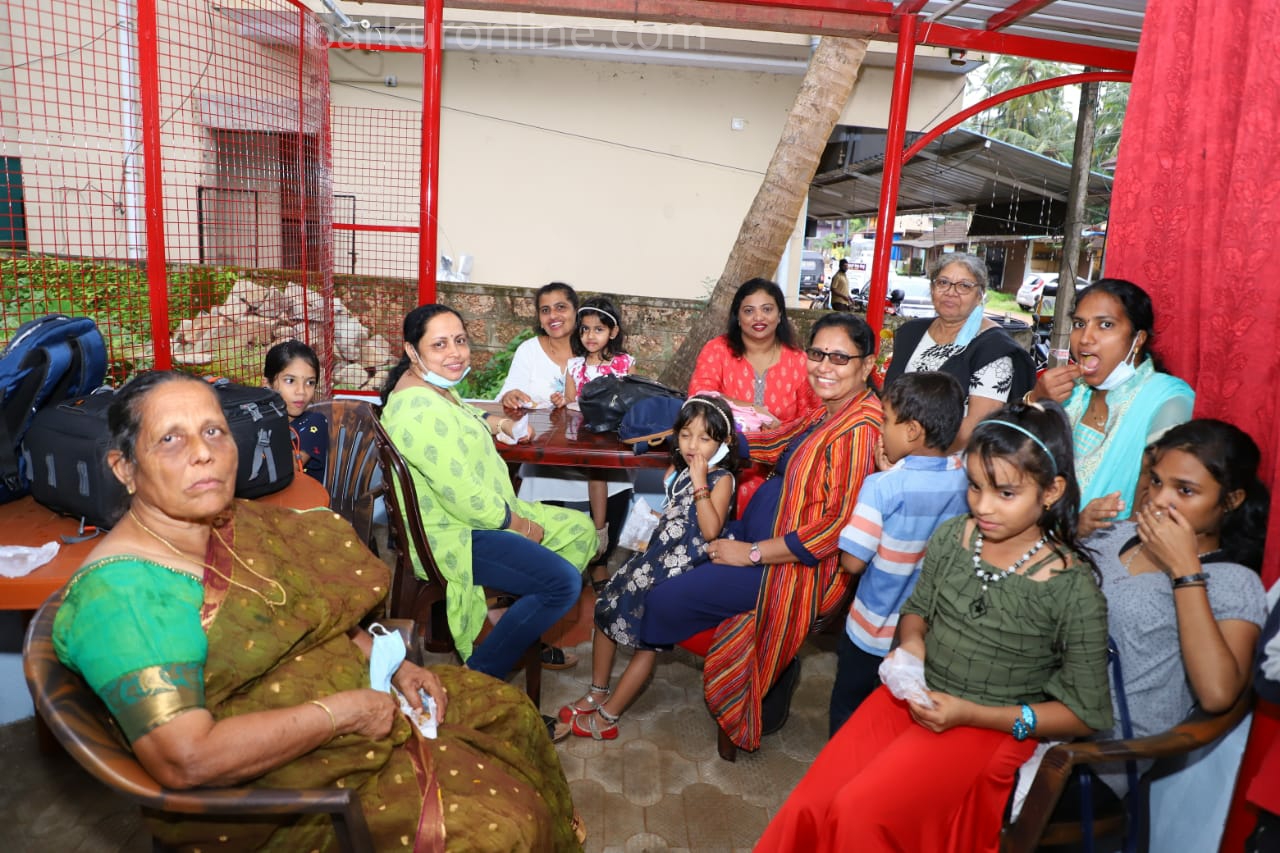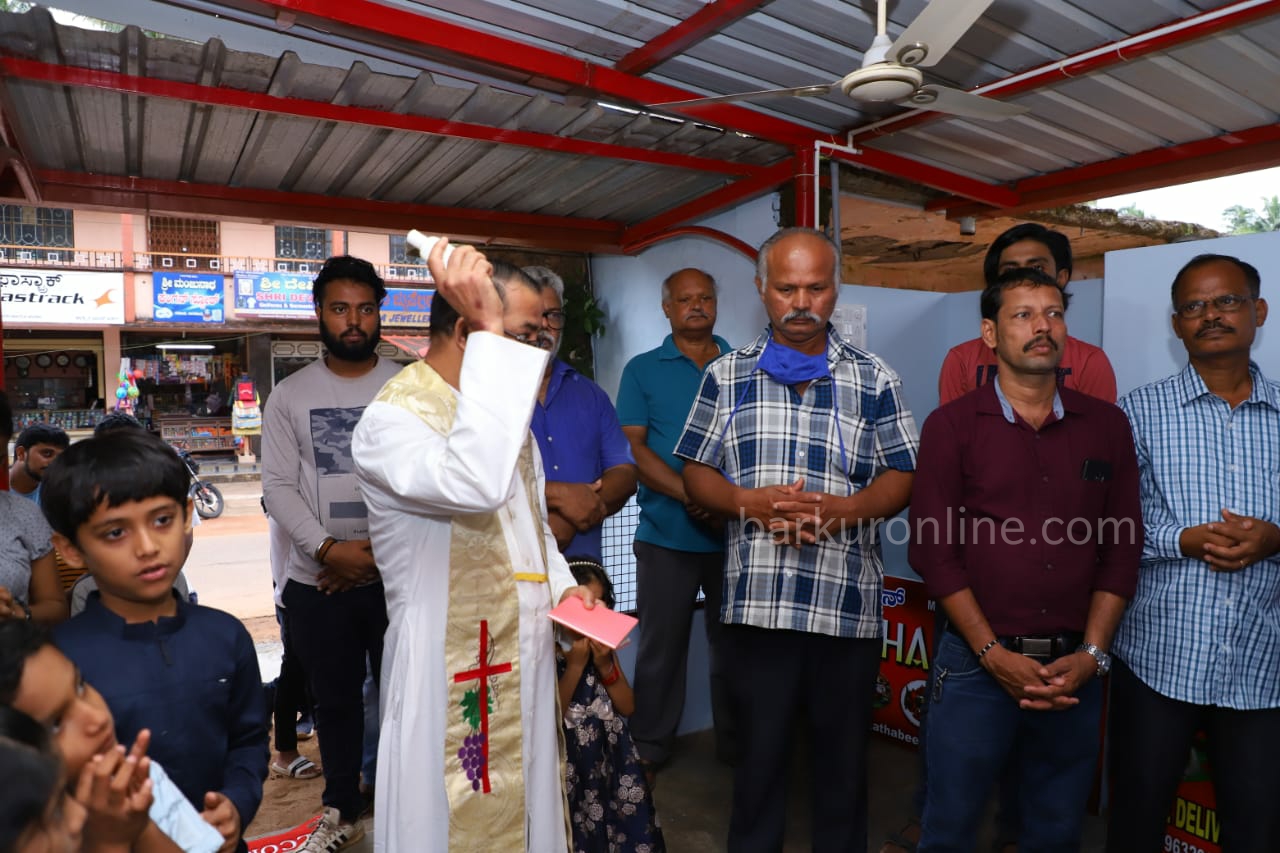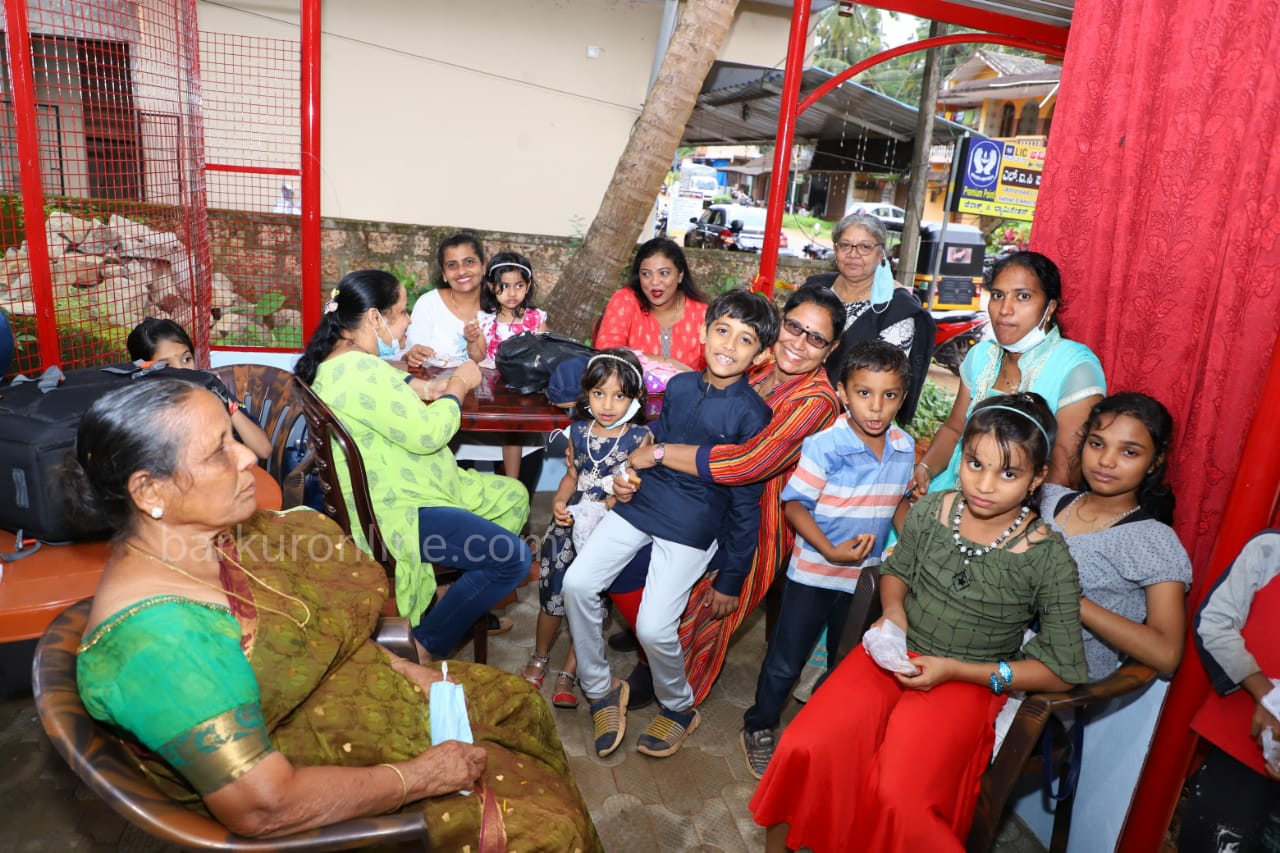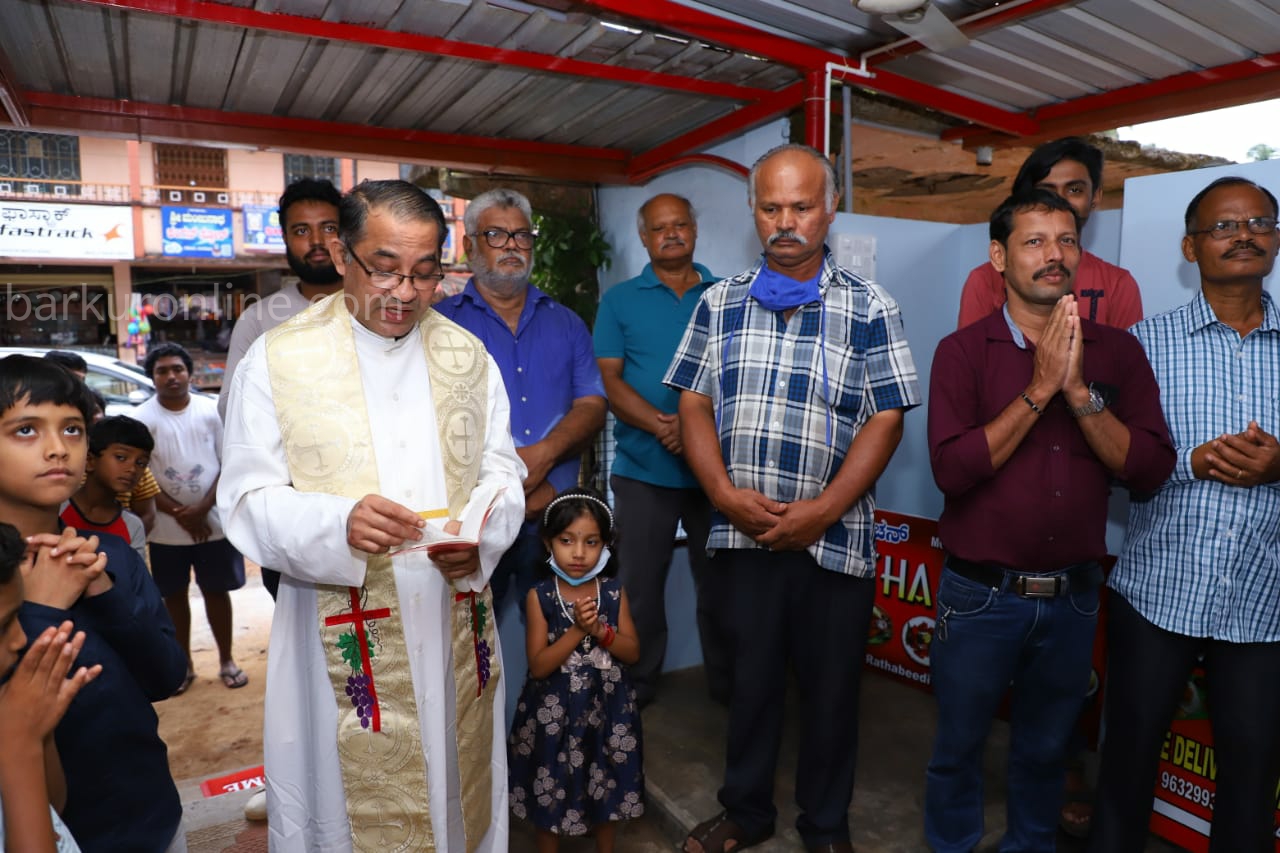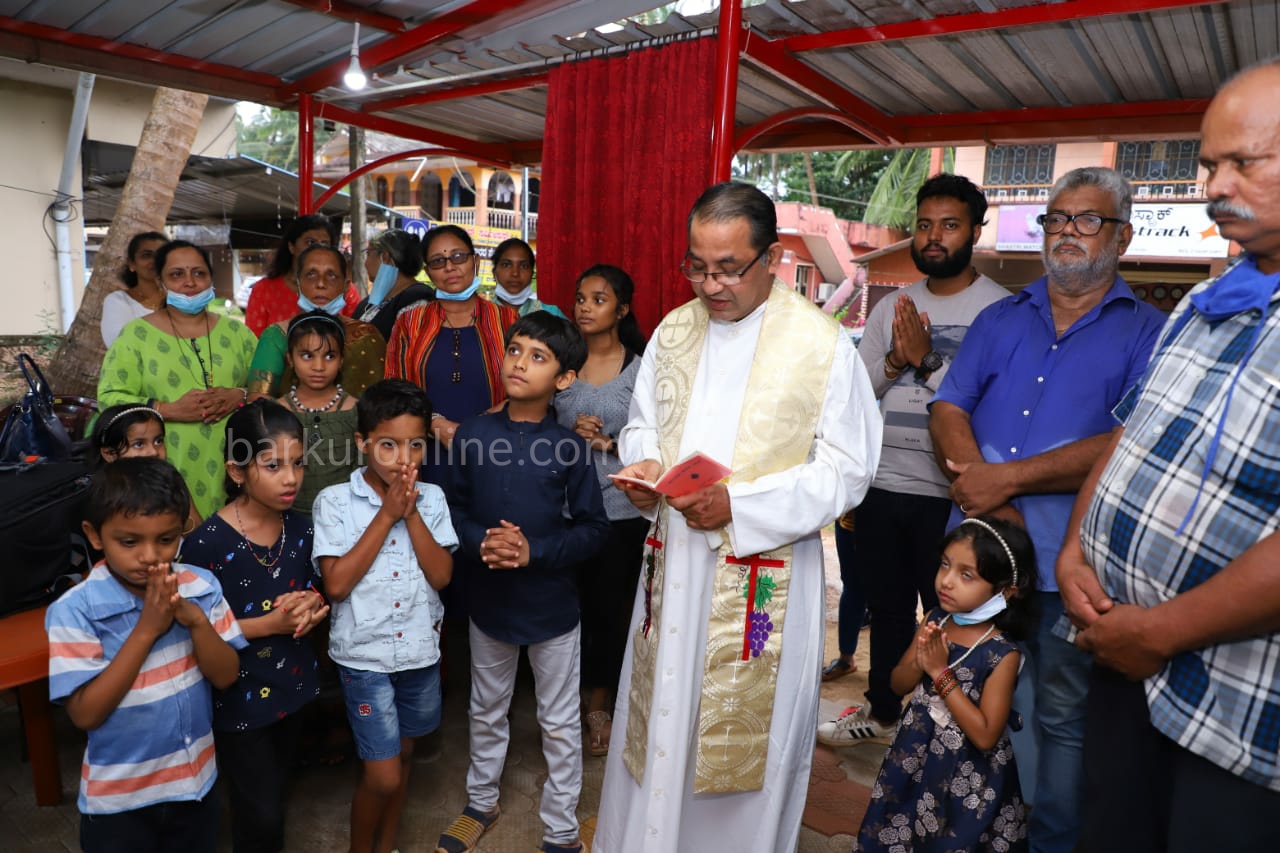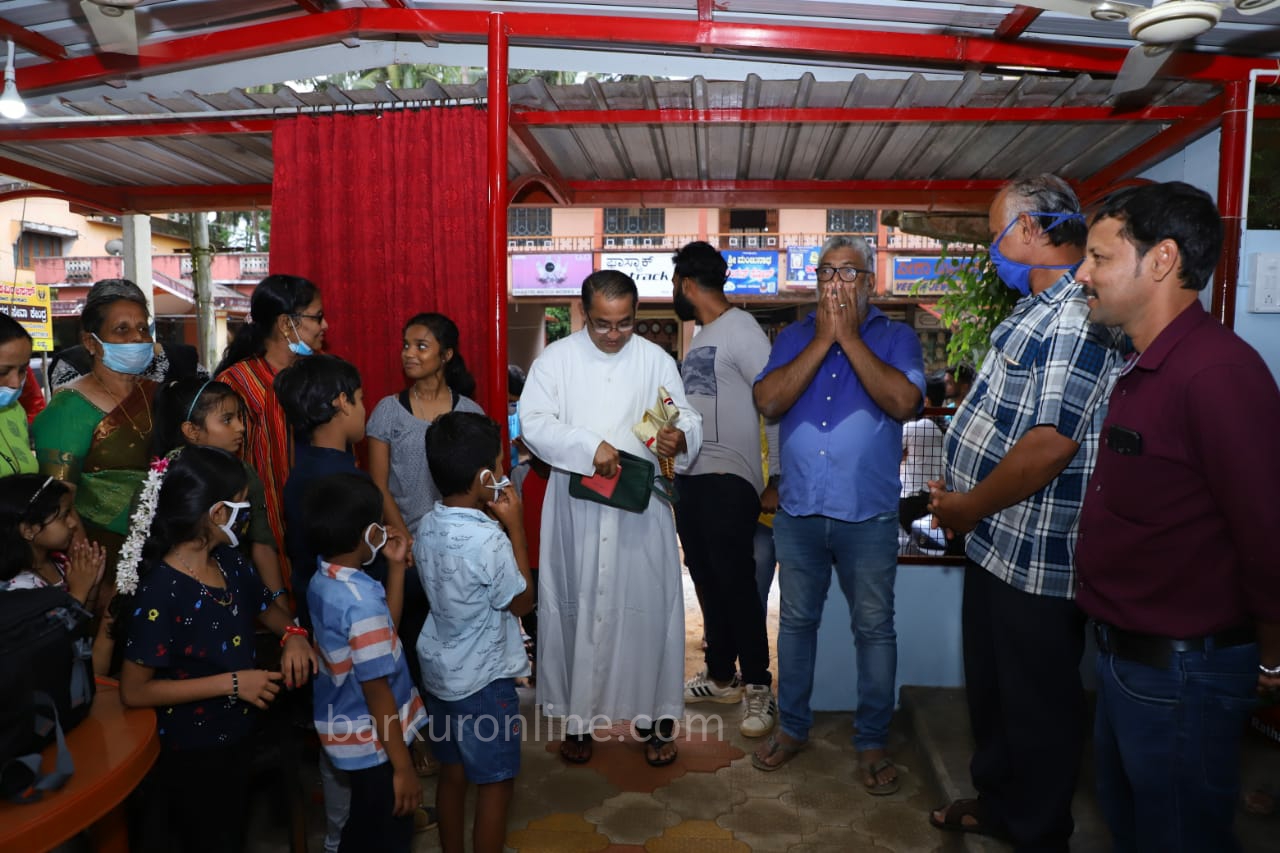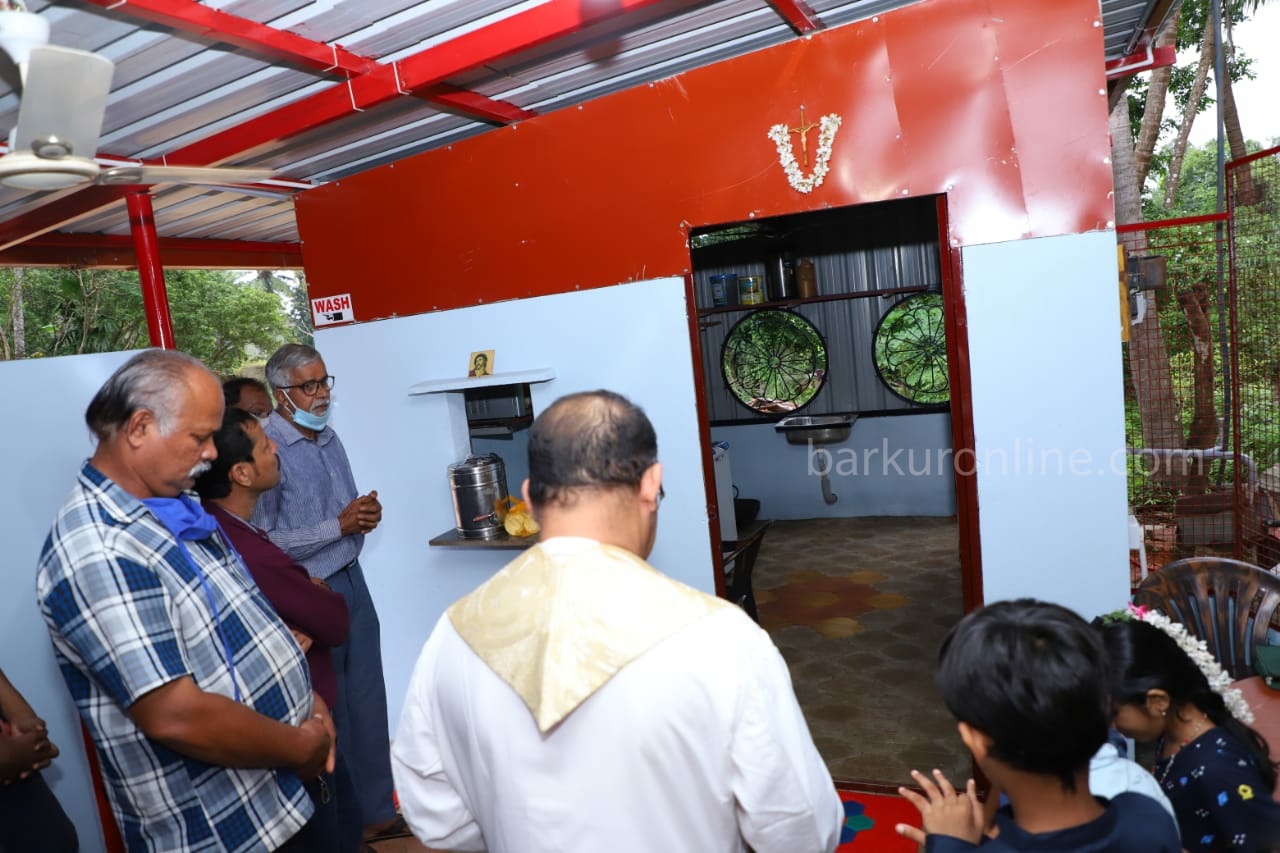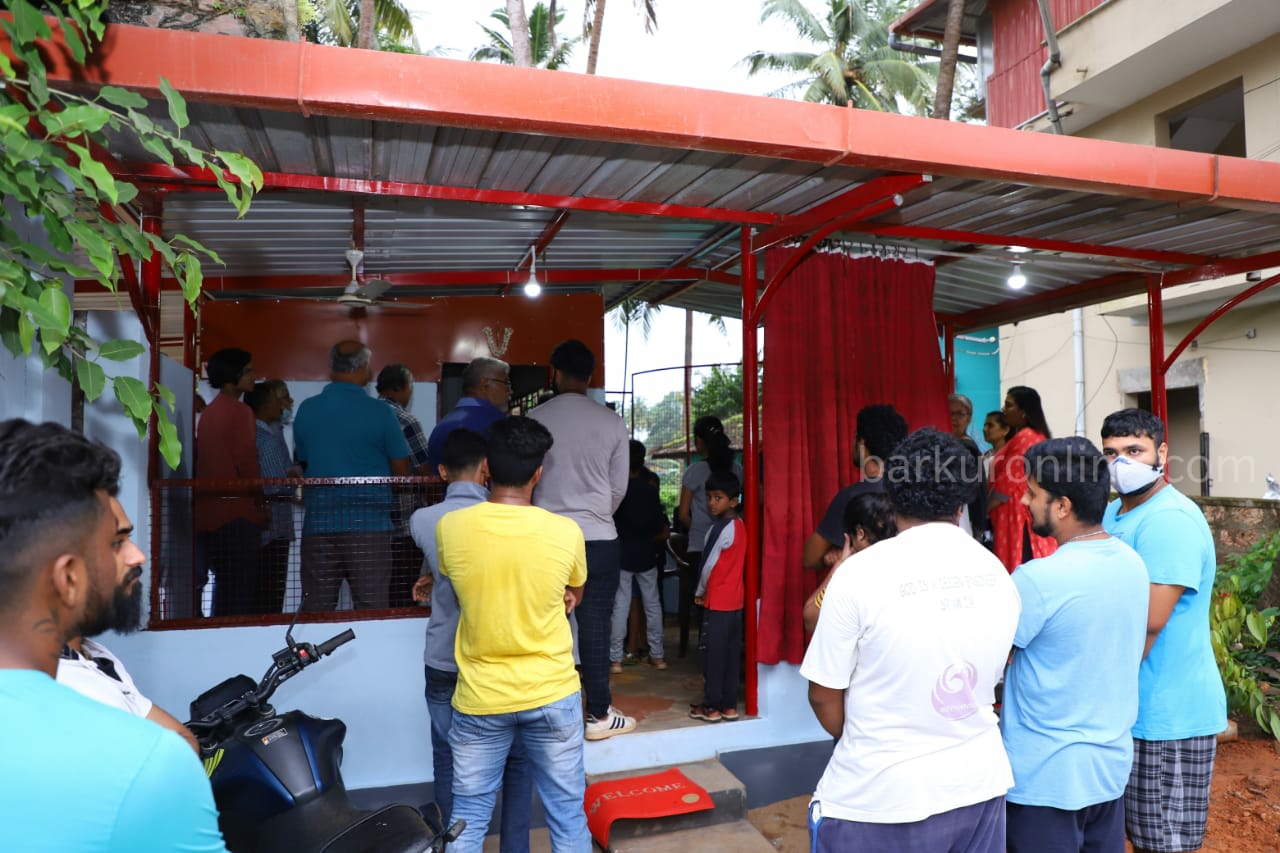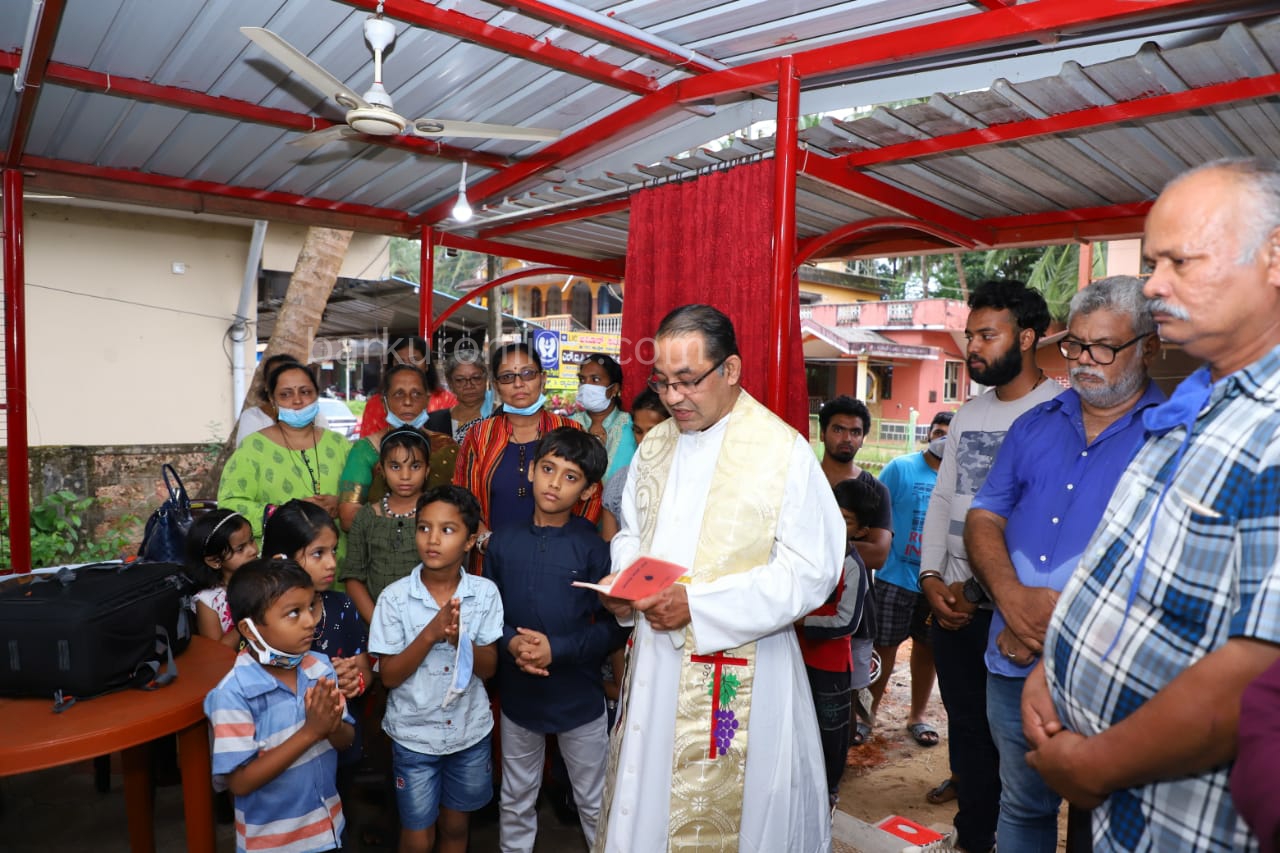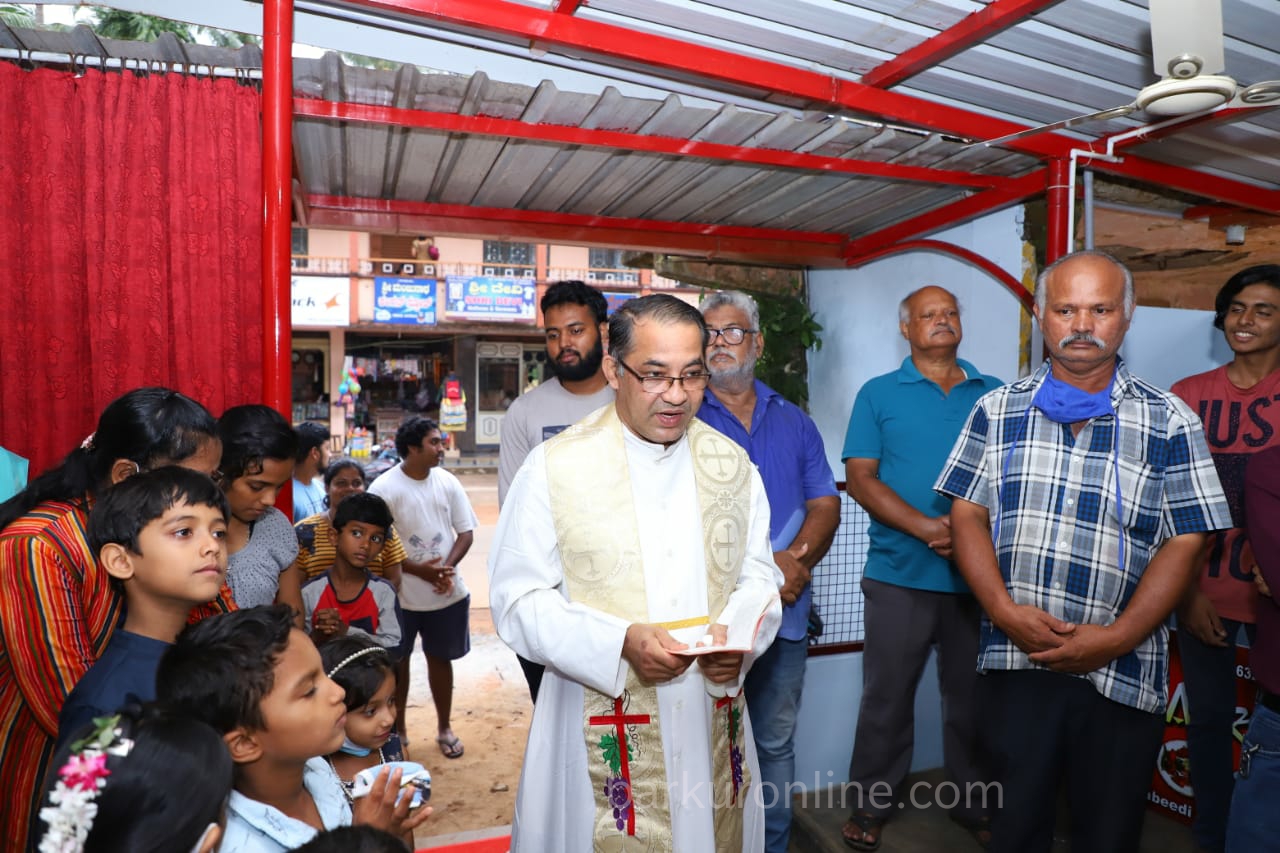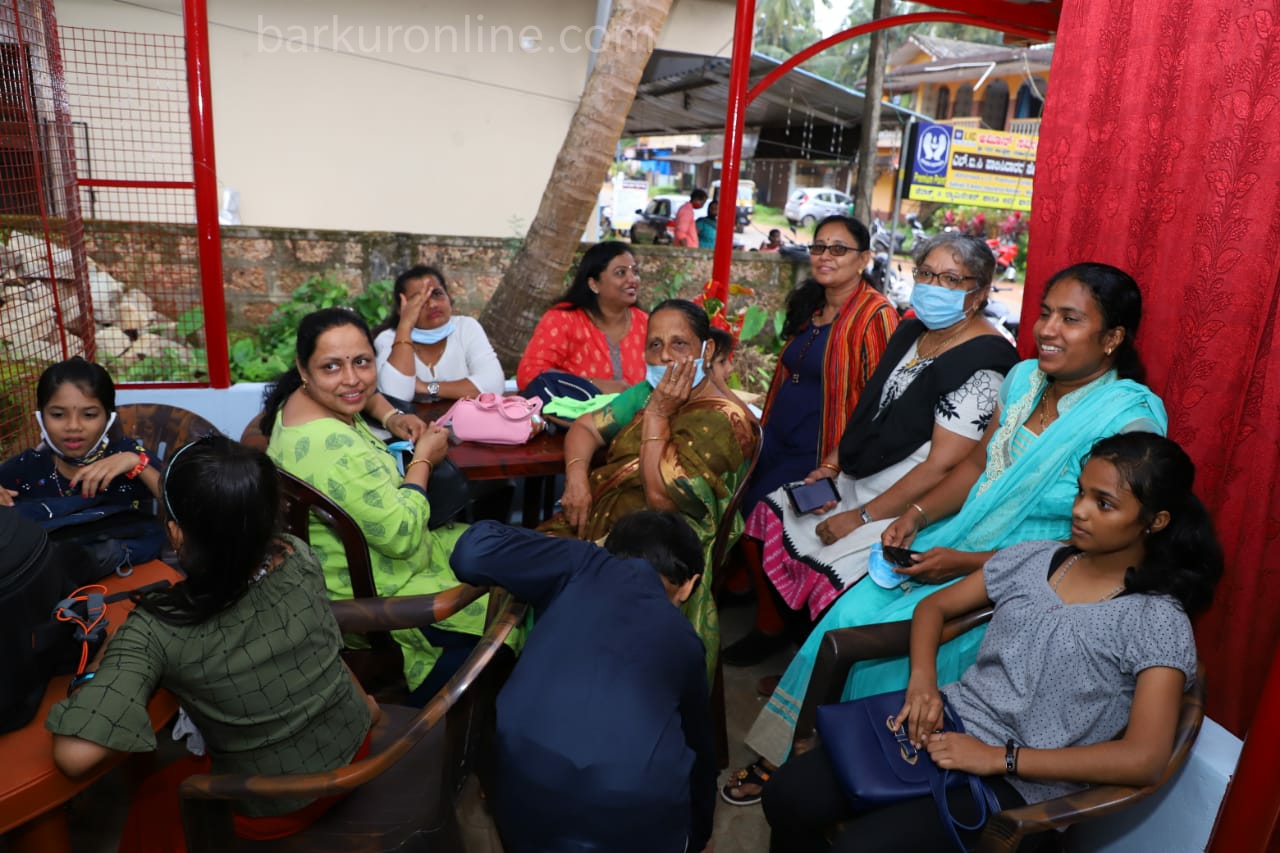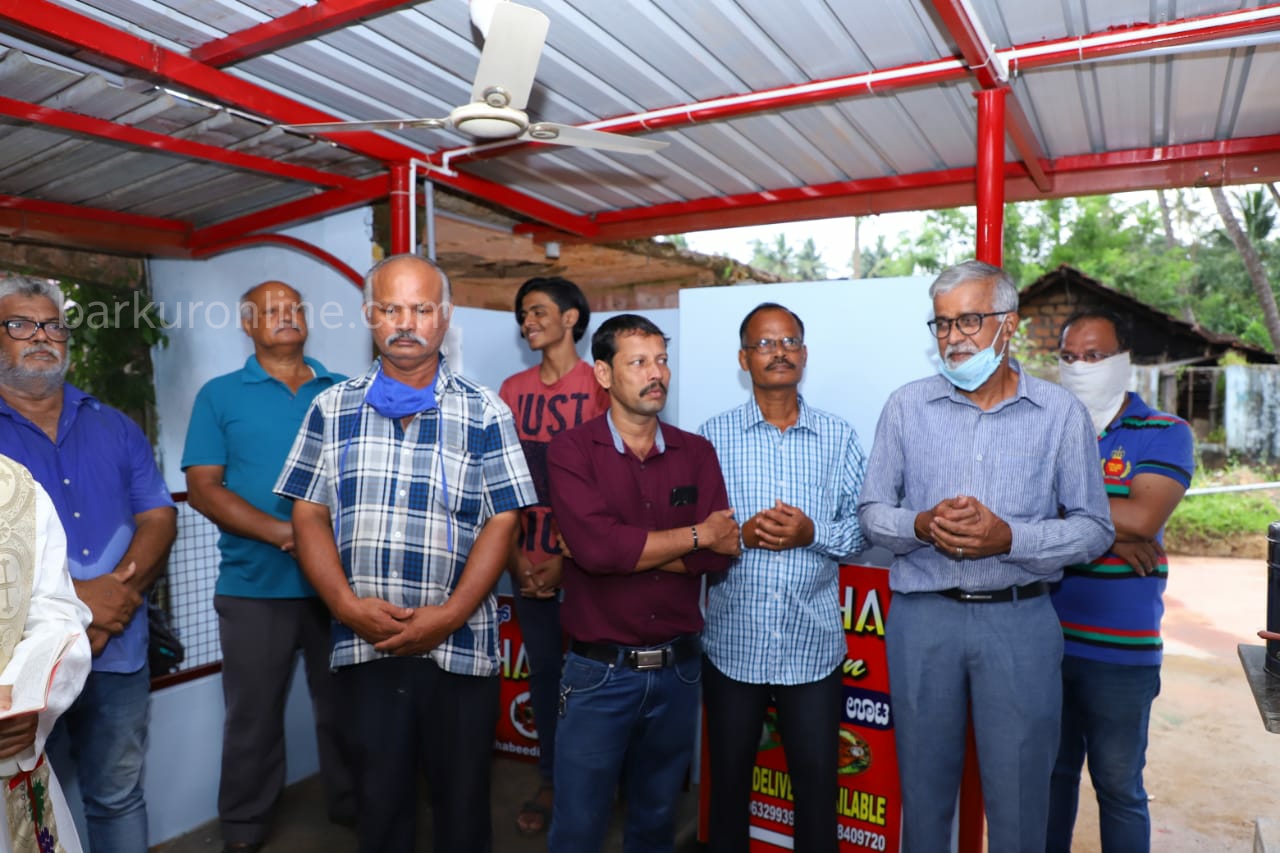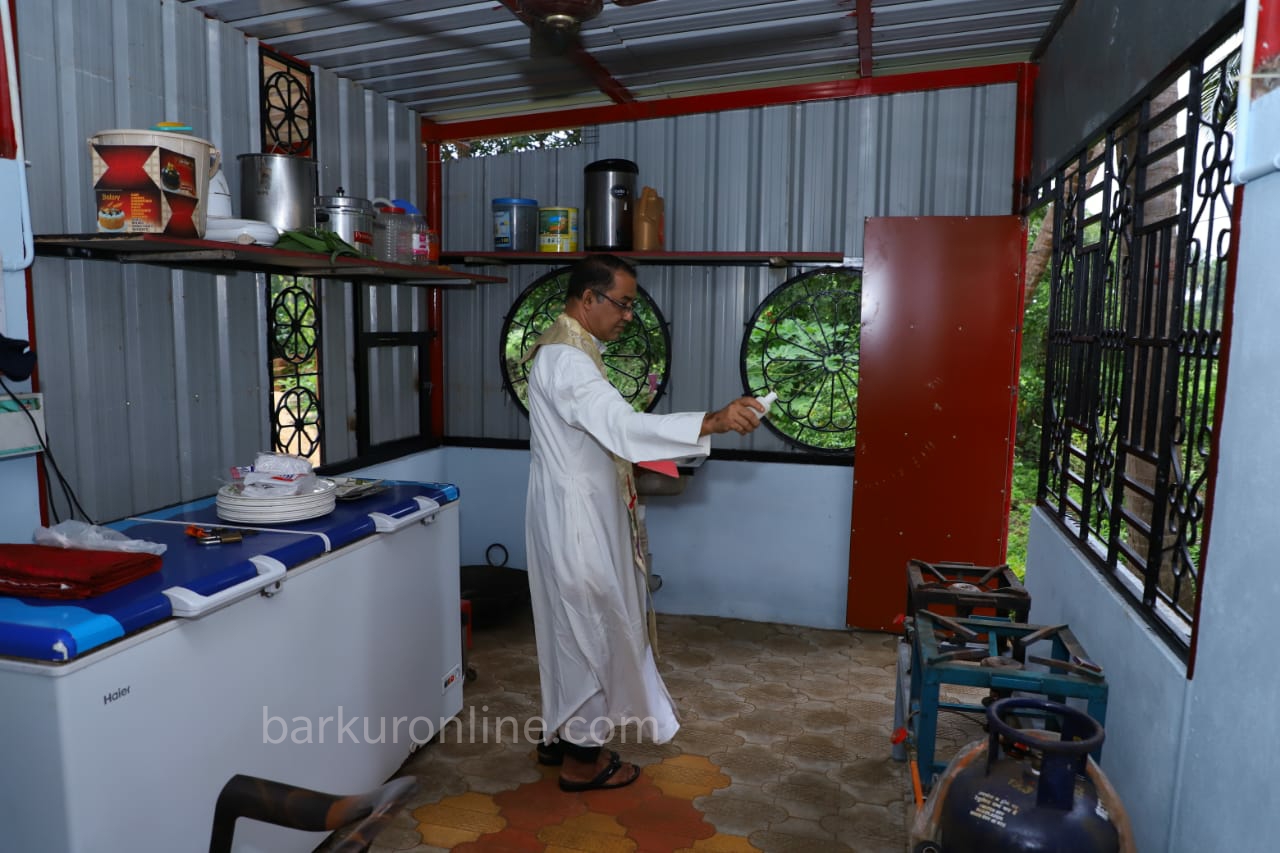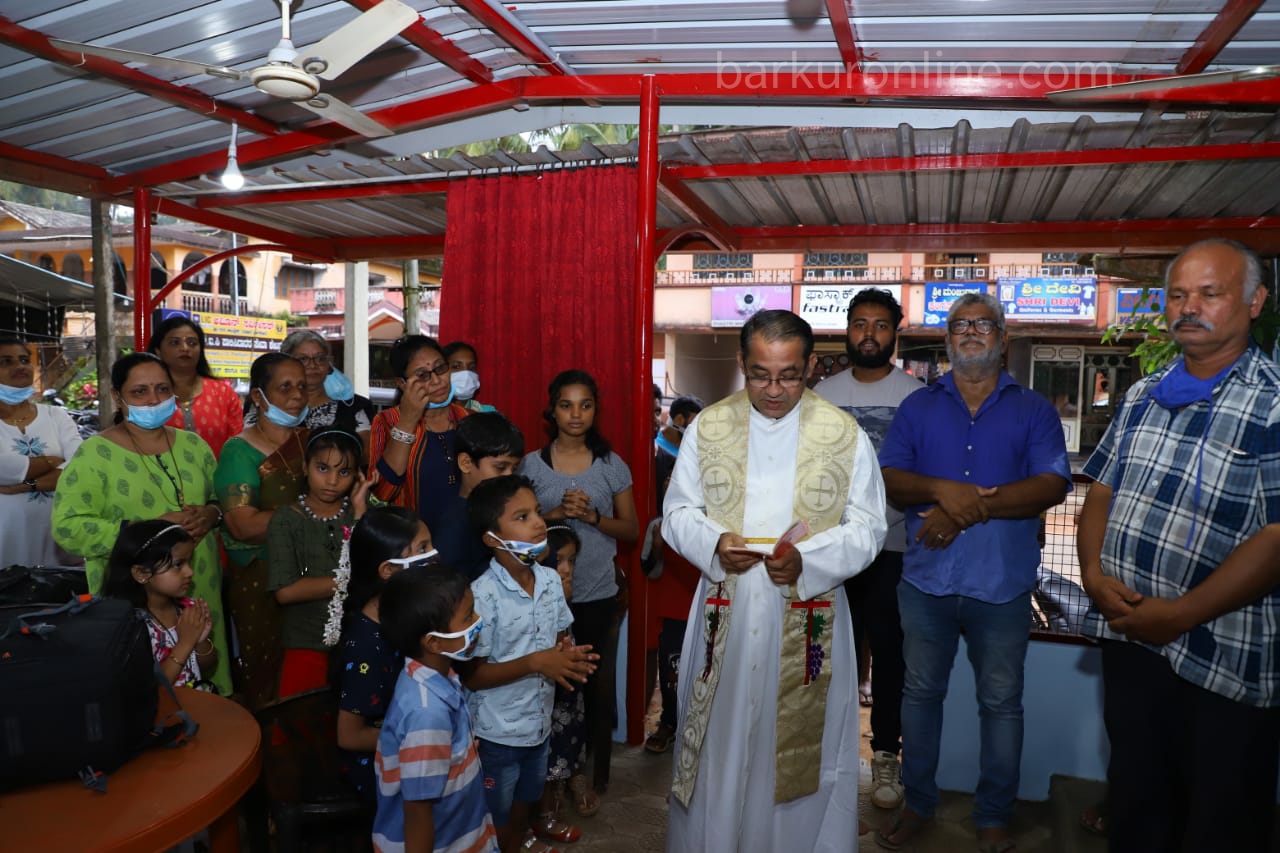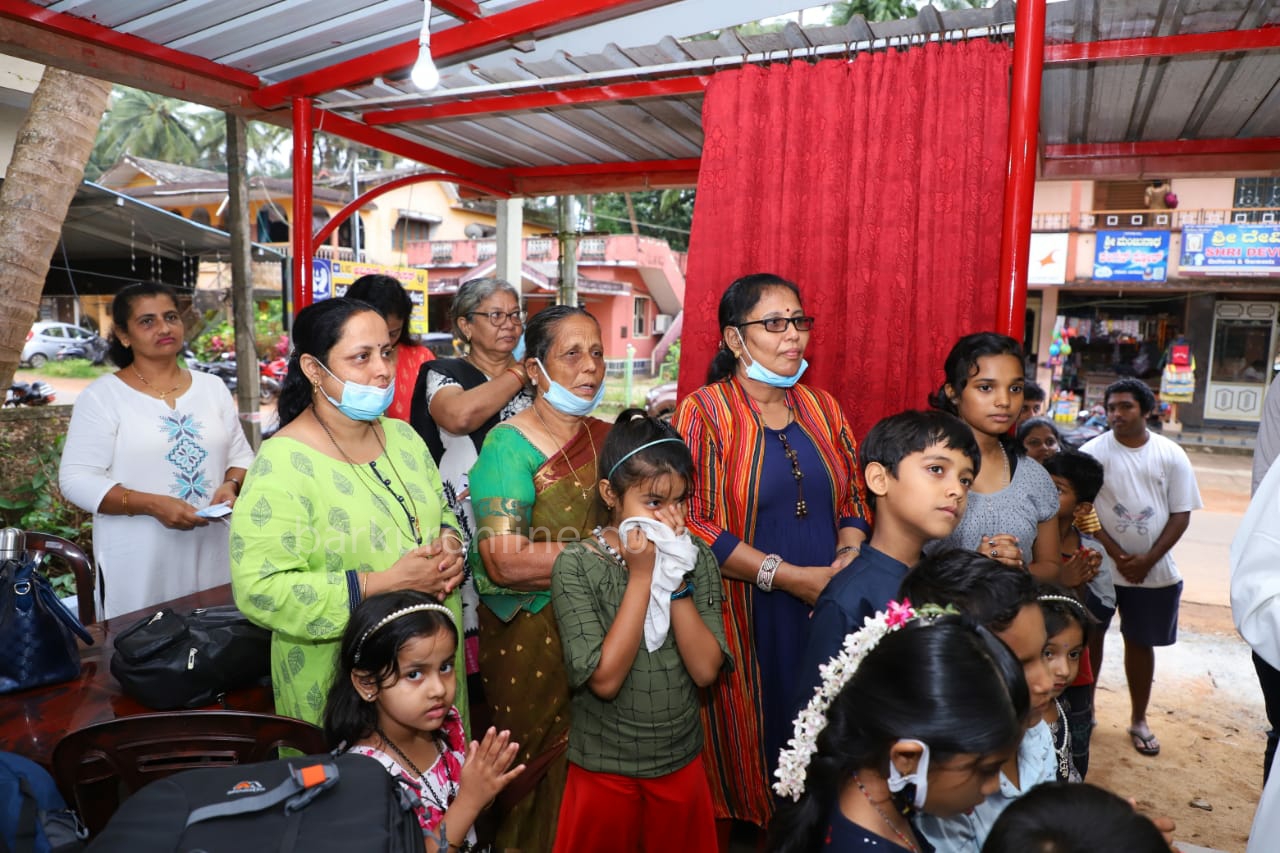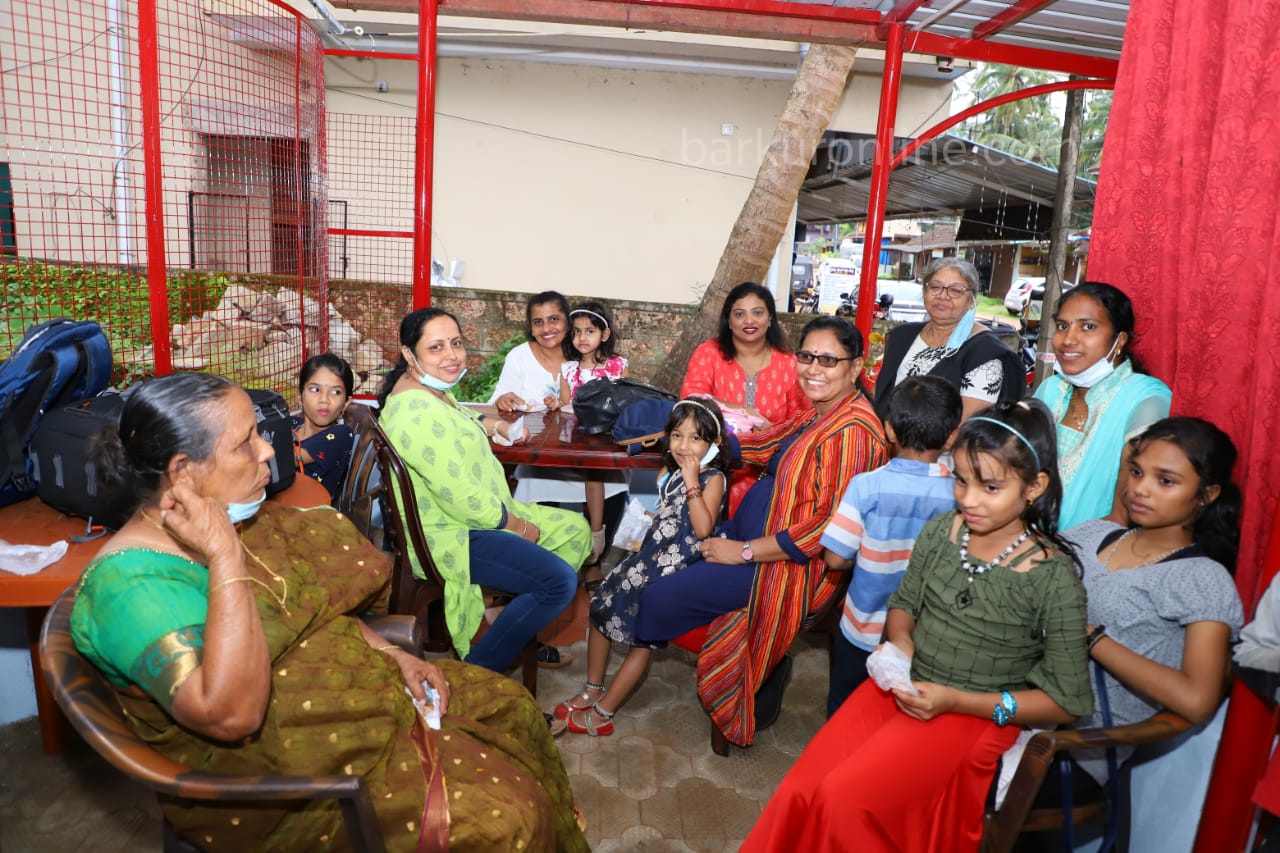 ಸ್ಟೀಫನ್ ಲೂಯಿಸ್ (ಮಯೂರ ಸ್ಟುಡಿಯೊ) &ಗ್ರೆಟ್ಟಾ ಲೂಯಿಸ್ ಅಂದ್ರಾದೆ  ಅವರ ಮಾಲೀಕತ್ವದ ಸ್ಮಿತಾ ಕಿಚನ್ ಎಂಬ ಮಾಂಸಹಾರಿ ಊಟದ ಹೋಟೆಲ್ ಬಾರಕೂರು ರಥಬೀದಿಯಲ್ಲಿ ನಿನ್ನೆ ಶುಭಾರಂಭಗೊಂಡಿತು. ಬಾರ್ಕೂರು ಸೆಂಯ್ಟ್ ಪೀಟರ್ಸ್ ಚರ್ಚಿನ ಧರ್ಮಗುರುಗಳು ಆಗಮಿಸಿ ಆಶೀರ್ವಚನ ನೀಡಿದರು.
ಸ್ಮಿತಾ ಕಿಚನ್ ಅಲ್ಲಿ ಶುಚಿ ರುಚಿಯಾದ ಬಾಳೆ ಎಲೆ  ಮೀನು ಊಟ ಹಾಗೂ ಕೋಳಿ ಮತ್ತುಪೋರ್ಕ್ ನ   ವಿವಿಧ  ಖಾದ್ಯಗಳನ್ನು  ಹಿತ ಮಿತವಾದ  ಬೆಲೆಯಲ್ಲಿ    ಒದಗಿಸಲಾಗುವುದು.
ಹೋಂ ಡೆಲಿವರಿ  ಸೌಲಭ್ಯ ಕೂಡ ಇದೆ.
ನಿಮ್ಮೆಲ್ಲರ  ಪ್ರೋತ್ಸಾಹದ  ನಿರೀಕ್ಷೆಯಲ್ಲಿ,
ಗ್ರೆಟ್ಟಾ ಮತ್ತು ಸ್ಟೀವನ್ ಲೂಯಿಸ್ (ಮಯೂರ ಸ್ಟುಡಿಯೊ), ಫ್ರೀಡಾ ಮತ್ತು ಡೆರೆಕ್ ಕಾರ್ಡೋಜಾ.