St. Cecilia's Feast Celebrated with Grandeur at St. Peter Church, Barkur
-News n Visuals Choir Members 
Barkur, 19/11/2023- The St. Peter Church in Barkur was adorned with joy and music as the community gathered to celebrate the feast of St. Cecilia. The Chief Celebrant, Fr. Michael Dias of Byndoor origin, delivered a poignant sermon during the Mass, which was concelebrated by Vicar Fr. Ronald Miranda.
The liturgy and choir were led by the Main choir members, with Janice Fernandes introducing the proceedings. The readings were eloquently presented by Noel Mendonca, Kishore Gonsalves led the Psalm, and Carol Fernandes delivered the second reading. The Prayers of the Faithful were earnestly presented by Abidiel Sequeira, Rian Arouza, Rishon Barnes, Ceolla Pinto, Riya Andrade, and Rania D'Souza.
A spectacular offertory procession, comprising over 50 members from all three choir groups, including members of the BBB, added to the solemnity of the occasion.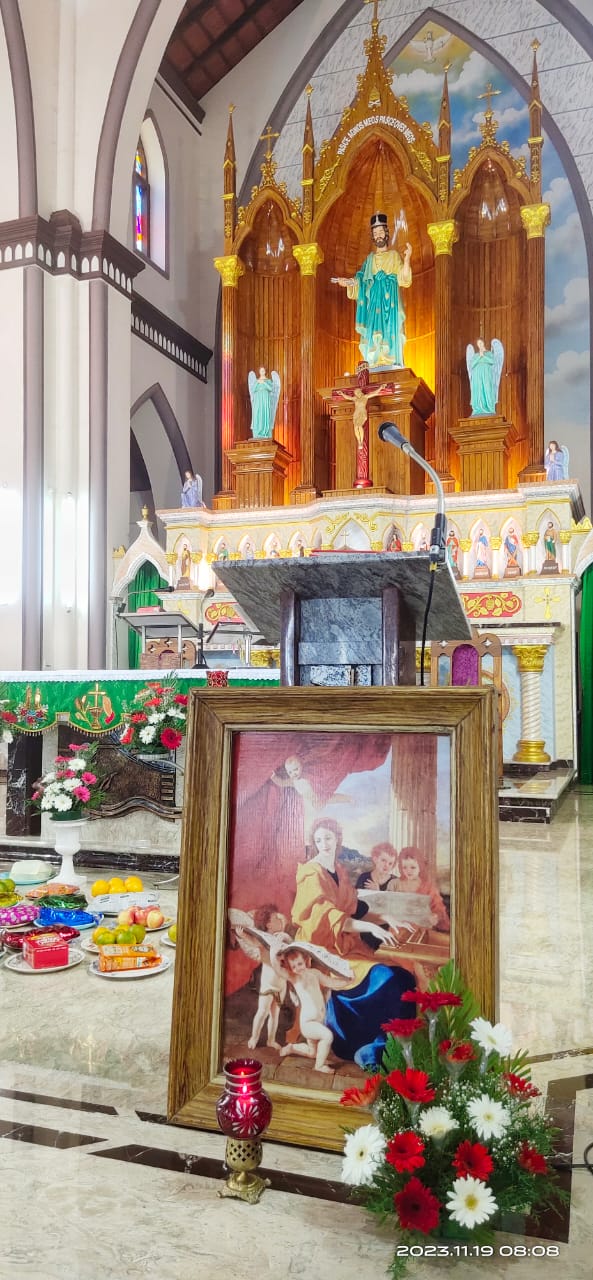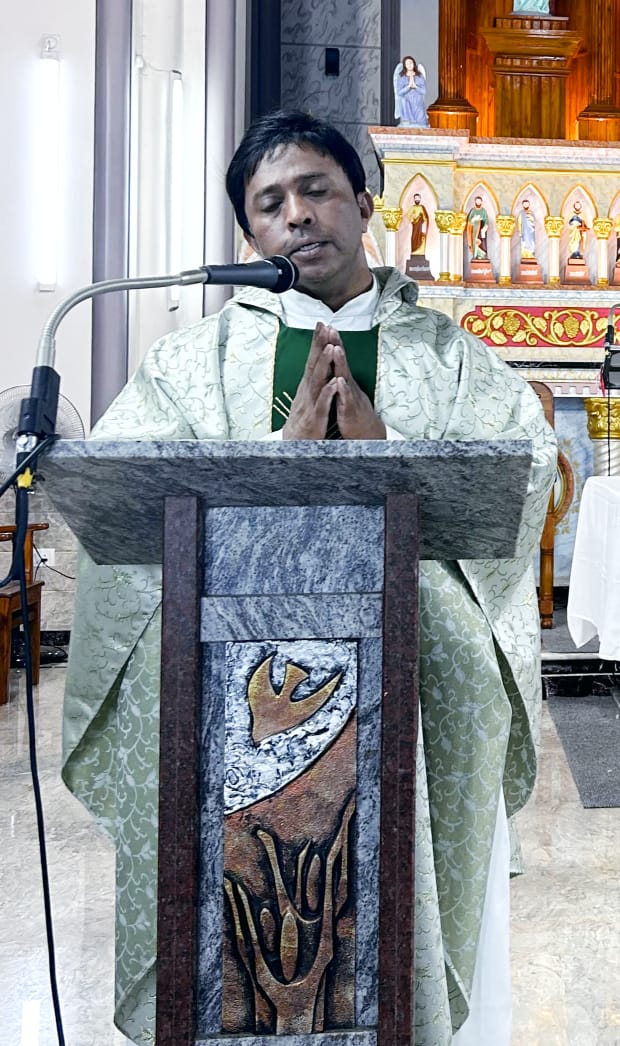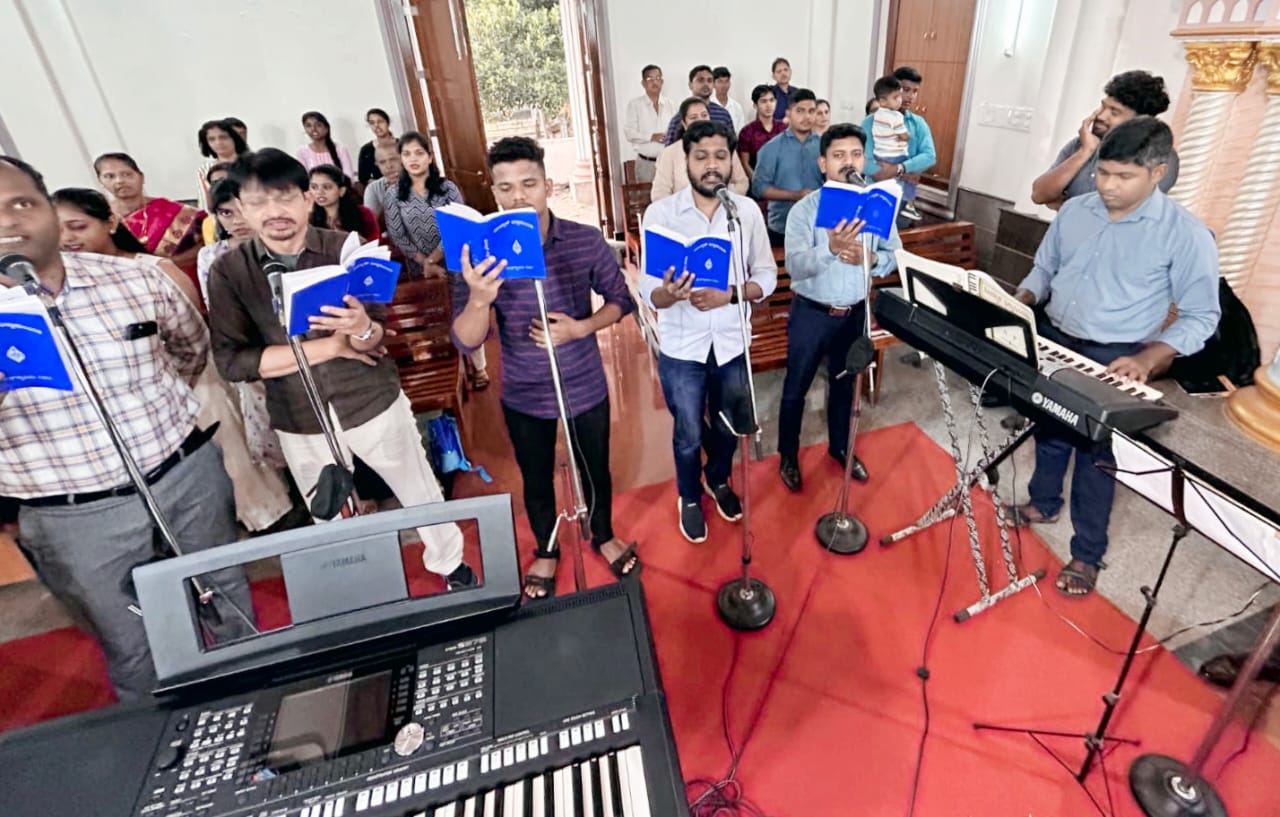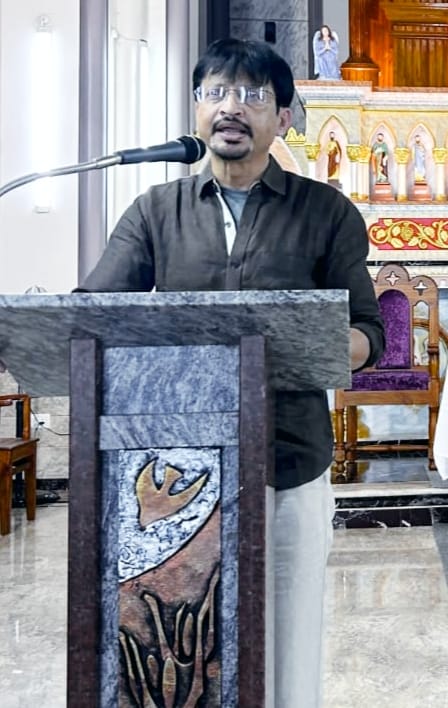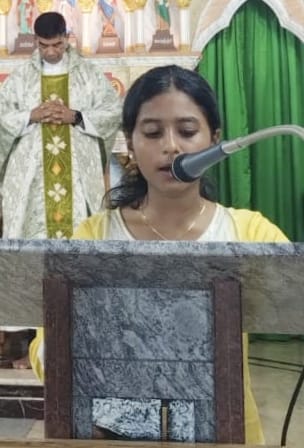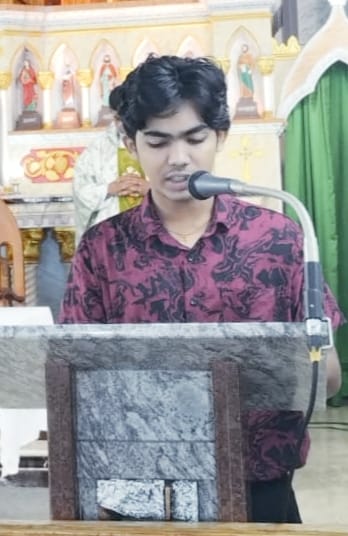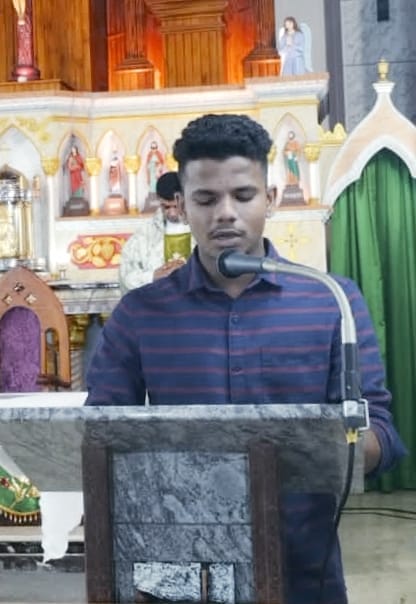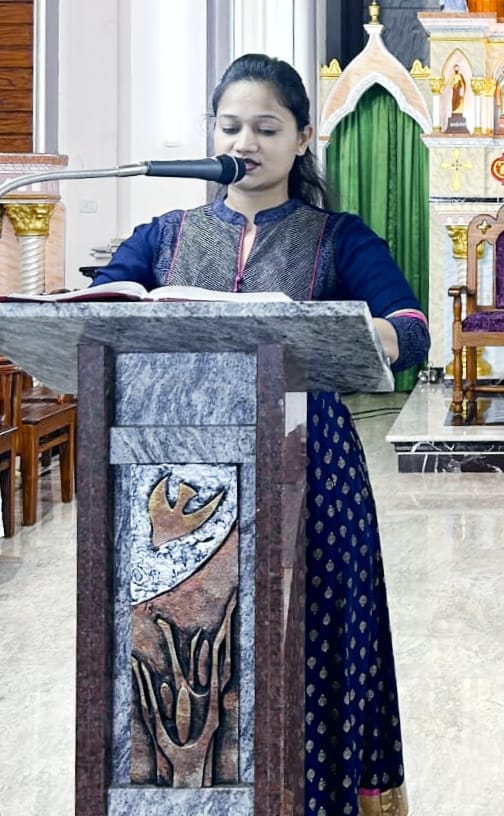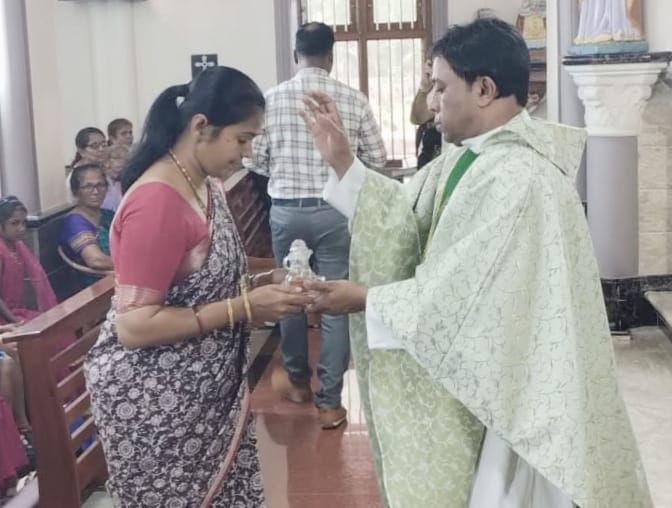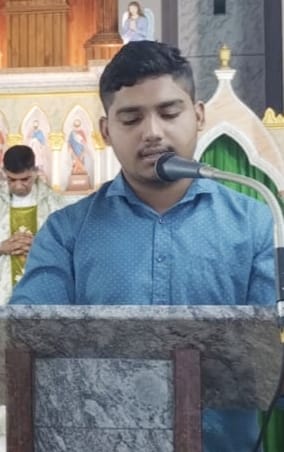 Following the Mass, a delightful get-together commenced at the Parish Hall Souharda. The evening unfolded with a short stage program, starting with a prayer song at 8:30.
Distinguished guests included Vicar Ronald Miranda, Fr. Michael Dias, Fr. Rolwin Fernandes, Jossy Fernandes (Vice President, Parish Pastoral Council), Herald D'Souza (Convenor of Parish Pastoral Commission), Sr. Jasmitha Crasta (Sister Superior), and all nine Gurkars of the parish, along with the presidents of church associations.
Choir Master Eric Soans extended a warm welcome to the guests, with choir members presenting roses in appreciation. Jossy Fernandes expressed gratitude for the choir's dedication. A video song honoring St. Cecilia, composed by Eric Soans of Barkur, was released by the Vicar.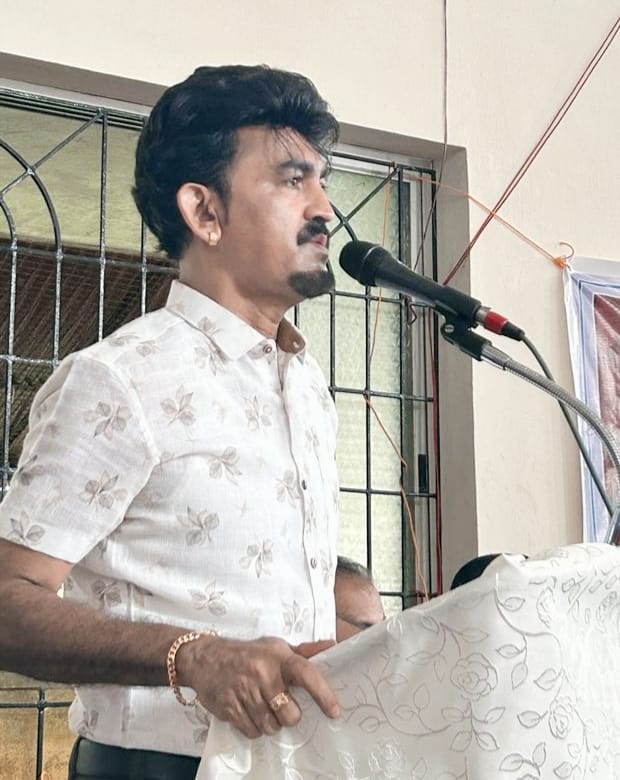 Herald D'Souza reminisced about the milestones of Barkur choir, thanking the group for their selfless service. Kevon Pais, the present keyboardist, was felicitated by the Vicar on behalf of the church choir as he prepares to leave Barkur for new endeavors.
Fr. Michael Dias, in his speech, referenced the famous saying of St. Augustine, praising the choir for their yeoman service in uplifting the faithful.
In his presidential address, Fr. Miranda reminded the choir members of their responsibility in leading the congregation in song. He congratulated the Choir Master for his efforts in uniting all the singers of Barkur.
The vote of thanks was eloquently proposed by Ms. Carol Fernandes, and the get-together concluded with a hymn thanking the Lord. Franklin Fernandes skillfully served as the compere for the entire event, ensuring a seamless flow of the celebration.