Happy Independence Day to all the Barkurians who made their home in the United States of America.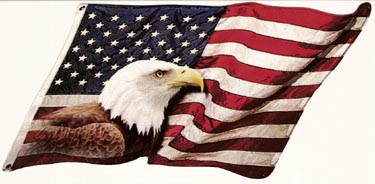 (Here is the American flag with the Eagle, the national bird)
The 4th of July is one of the important holidays for us here in America. That day is remembered as Independence Day.
America was freed from the colonial powers of the British in 1776. Today the United States of America is one of the most powerful nations in the world. People from any part of the world, of any religion, or of any culture and tradition can come here and make their home. America is the land of the immigrants and a land of opportunity for a better life. Every one is equal and no one is above the law.
Those of us who came here years ago and also newcomers are experiencing the hospitality of these people. On this Independence Day of America let us pray to God our Creator to bless this nation and all the people who live and work here. We wish you all a happy and enjoyable 4th of July weekend.
Fr. Tony Andrade and the parishioners of St. Thomas the Apostle Catholic Church, St. Paul MN-55119 (U.S.A.)