In Memoriam: Krishnamoorthi Aithal, Beloved Educator and Kannada Pandith of Maryknoll High School
-News: Dolphy DSouza, Barkur
KOTA, November 13, 2023 — The community of Kota mourns the loss of Shri Krishnamoorthi Aithal, a revered figure and retired teacher of Maryknoll High School, Barkur. Mr. Aithal, affectionately known as K.K Aithal, breathed his last on November 12, 2023, leaving behind a legacy of dedicated service and profound wisdom.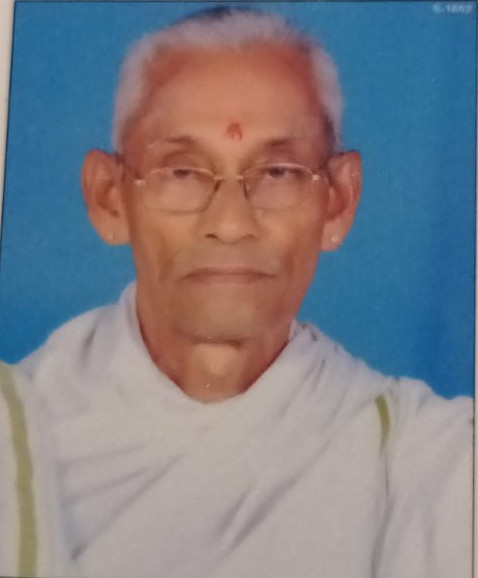 Born on April 15, 1940, Mr. Aithal devoted a significant portion of his life to shaping young minds as a Kannada Pandith and Hindi Bhasha Visharada. His impact resonates throughout Maryknoll High School Barkur, where he served tirelessly from the school's inception until his well-deserved retirement.
A beacon of knowledge, Mr. Aithal's teaching career spanned decades, leaving an indelible mark on the educational landscape. His commitment to fostering a love for Kannada and Hindi endeared him to generations of students. Colleagues remember him not only as an outstanding educator but also as a warm and compassionate individual.
The funeral service to bid farewell to this esteemed teacher and mentor will take place today, November 13, 2023, at 2 pm. The ceremony will be a somber yet respectful occasion, where friends, family, and former students will gather to pay their final respects.
As the Maryknoll High School community reflects on the loss of one of its pillars, the teachings and values instilled by Mr. Krishnamoorthi Aithal will undoubtedly continue to echo through the halls of the institution he served with unwavering dedication. May his soul rest in peace.