An appeal for Richard Monteiro Bennekudru from GBCT
GLOBAL BARKURIANS CHARITABLE TRUST (Regd)
Dear Friends and kind hearted well-wishers,
It's almost two years now, since GBCT, a small union of 16 members was formed to extend a helping hand to the needy and less privileged brethren, by sharing and pooling a little or a portion we had, whether it is time, materials or money, thereby bring a smile on their faces and happiness in their hearts. 
Thus far we succeeded in our mission to a small extent, since the urgency, need and expectations are enormous. Once again let us put this on record to admit that, 'it's only because of your collaboration and generous contribution, beyond our expectations, we were able to generate funds close to Rs 20 Lakhs for different projects in these couple of years and we the GBCT family always remain gratefully indebted'. We humble ourselves to acknowledge that we were able to bring smile on the less fortunate and genuinely needy faces of people with 6 small and medium size projects in and around Barkur in the past 2 years.
Encouraged by your support in the past, GBCT has picked up yet another genuinely deserving new task. In brief, Richard Monteiro, son of late Benedicta and Gregory Monteiro, a bachelor aged about 50, is living all alone in Benne Kudru in a small house, which is in a very bad state. He has taken care of his aged, ailing and bed ridden mother for 2-3 years, who breathed her last on 18th June, 2022, It's truly a God's miracle, the delicate and dilapidated roof which seen its age on the walls not fallen due to heavy rains and winds common in islands….!! Richard who spent all what he had for the medications and to take care of his bed ridden mother. Now he is left with only this dilapidated house on a 6 cents area with hardly any income and managing his livelihood by doing a little coolie job in the neighborhood.  Based on Richard's humble request and recommendations by a few of his neighbors and also observations by our members, decided to help him to reconstruct the roof and repair the adjoining kitchen / bathroom and ensure the safety and provide just basic needs for a decent living. Many of you who were contacted already volunteered to help, as the total scope of work estimated to cross Rs 5 Lakhs.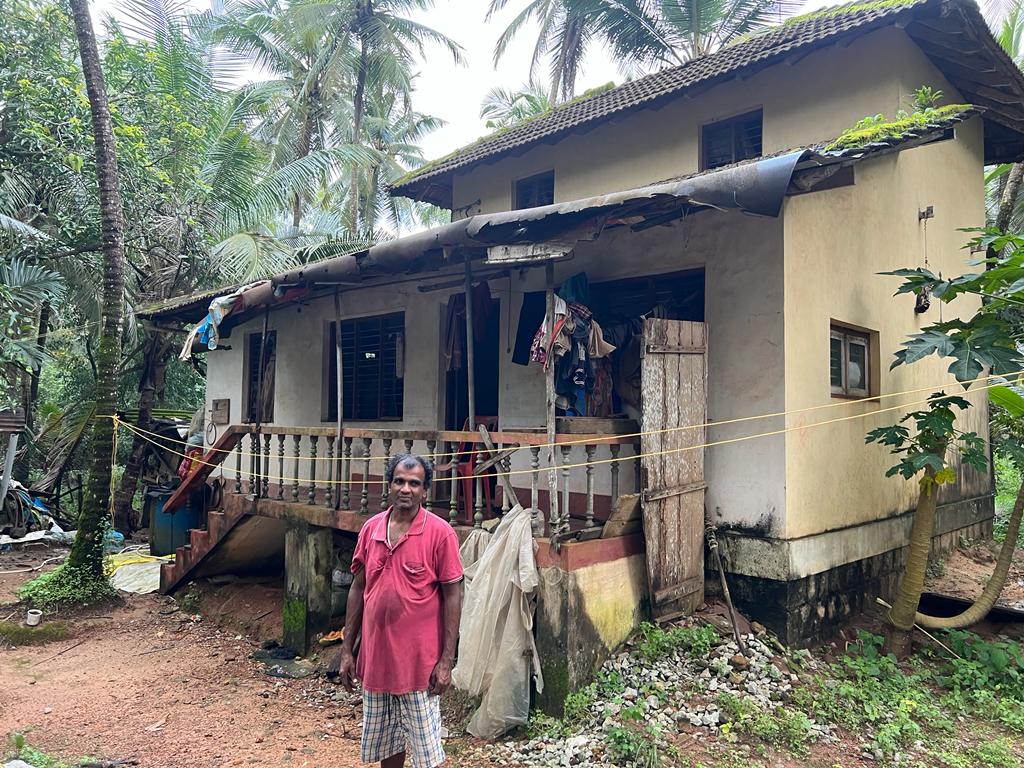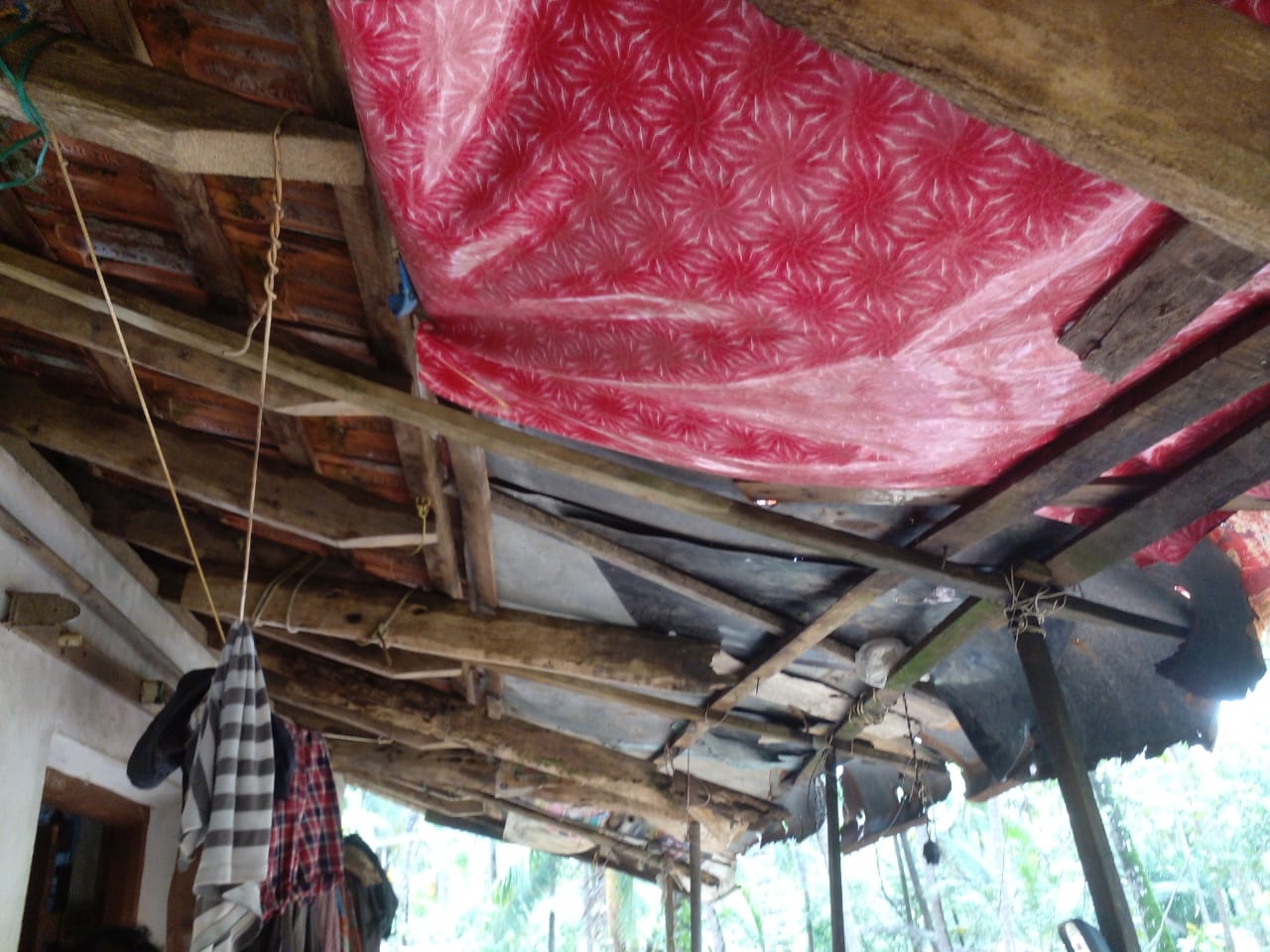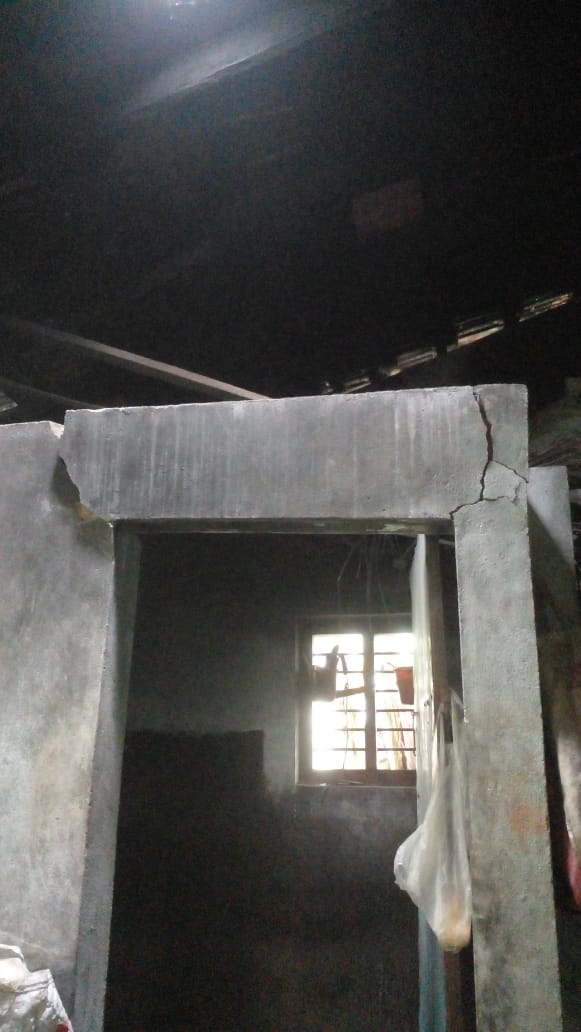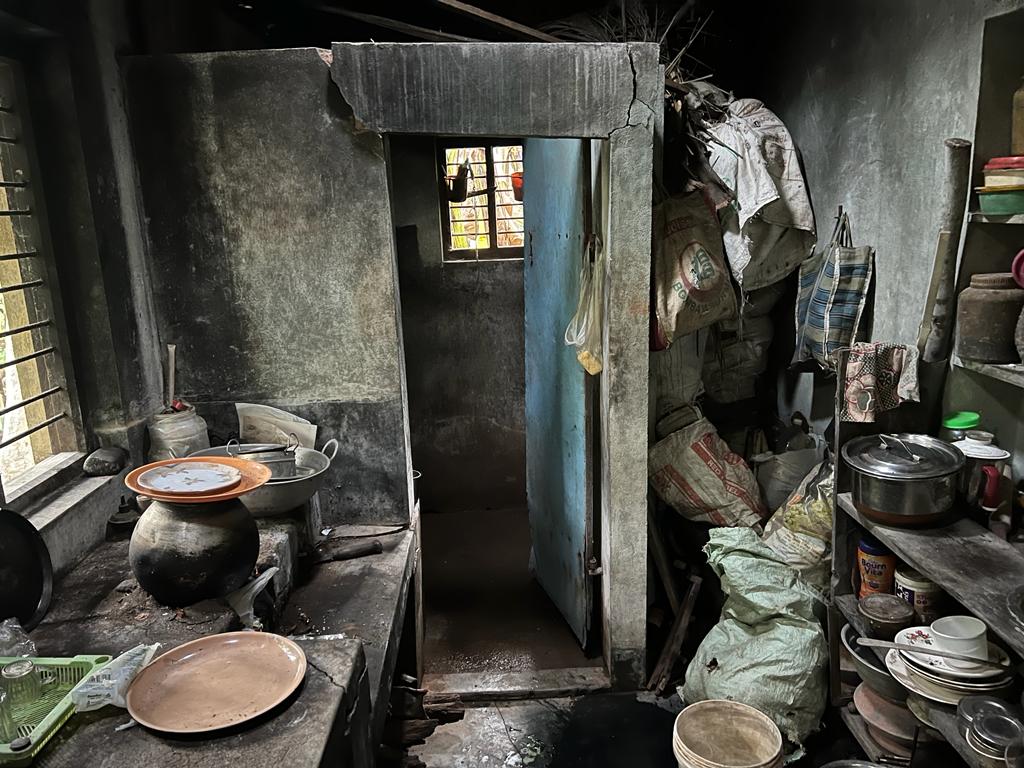 It's heart touching to rewind our memories, that Richard's mother Bennie bai was a well-known and compassionate care giver to young mothers and just born babies in the locality and nearby villages during her hey days. The newborn babies in 60's to 90's are now all grown up, well settled and many are aware of this fact and come forward to join their hands to be a part of this project.
Below are the Bank Account details of Richard Monteiro, to whom you can directly remit your help whatever best way possible at your earliest. Moreover, you are welcome to write or call us for more details of the plan and its execution.
Richard Monteiro, 
Account No: 110074112888, Canara Bank, Car Street, Barkur, Udupi District.
IFSC Code: CNRB0010118, MICR Code: 576015028, Email ID: cb10118@canarabank.com
Swift Code: CNRBINBBBFD.
Looking forward for your response and feedback with a hope that, together we can help a genuinely poor and needy person, so that we can complete this work by 15th December, 2022.
Thanking you in advance and may God bless you and your families in abundance.
For and on behalf of Global Barkurians Charitable Trust.