Bennekudru Ganeshotsav Celebrations Shine Brighter with Unique Children's Clay Idol Competition
-News n Pics Ganesh Shetty, Bennekudru 
Ganeshotsav, the much-awaited and revered festival across India, has been celebrated with fervor and enthusiasm in the charming town of Barkur. Over the years, this quaint town has witnessed a remarkable transformation in its festivities, with the number of public Ganeshotsav pandals increasing from just one at Shri Rama Mandir a few years ago to a remarkable 7-8 pandals at various locations.
This year, the Ganeshotsav Committee of Bennekudru introduced a unique and colorful addition to the celebration by organizing a competition for children. The challenge? Creating Ganesha Idols out of clay. This creative initiative was the brainchild of Hemanth Shriyan, who not only conceptualized the idea but also played a pivotal role in mentoring and guiding the 55 enthusiastic children who enthusiastically participated.
In a generous gesture, Hemanth Shriyan also provided the necessary materials and tools for the competition, ensuring that every young artist had the means to bring their vision to life. The supply of clay was thoughtfully arranged by Ravi Poojari, a resident of Bennekudru.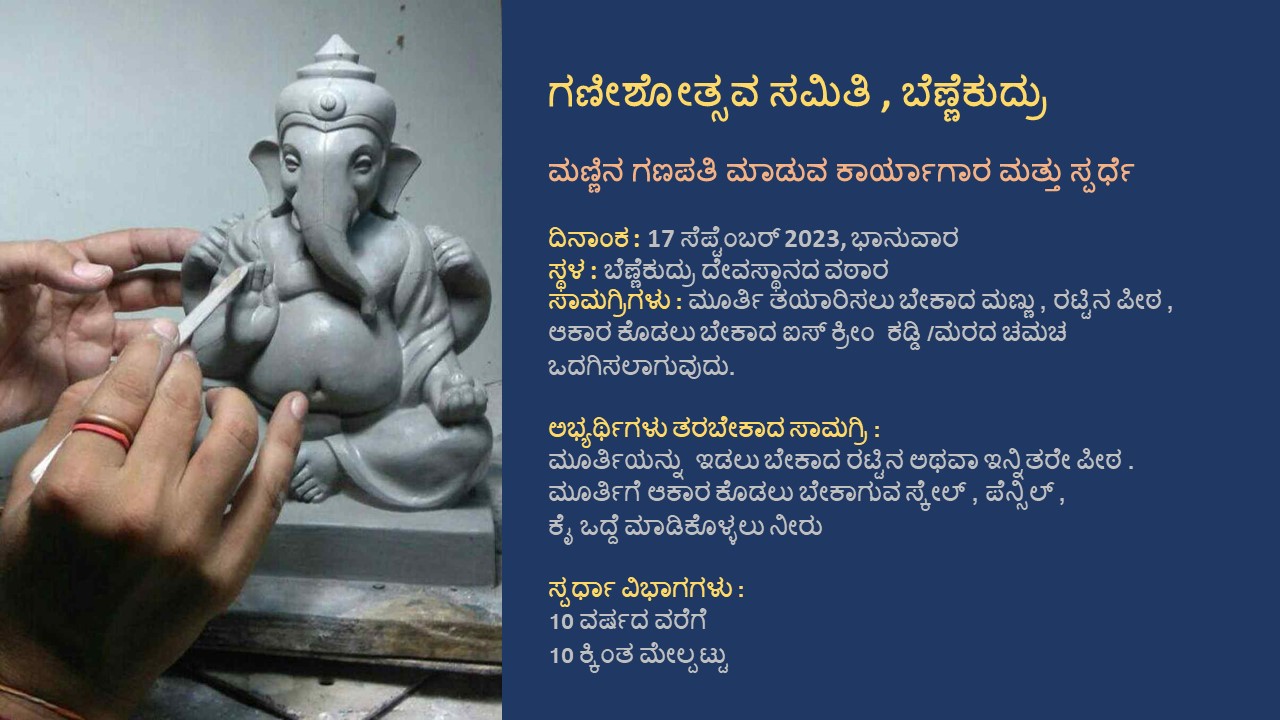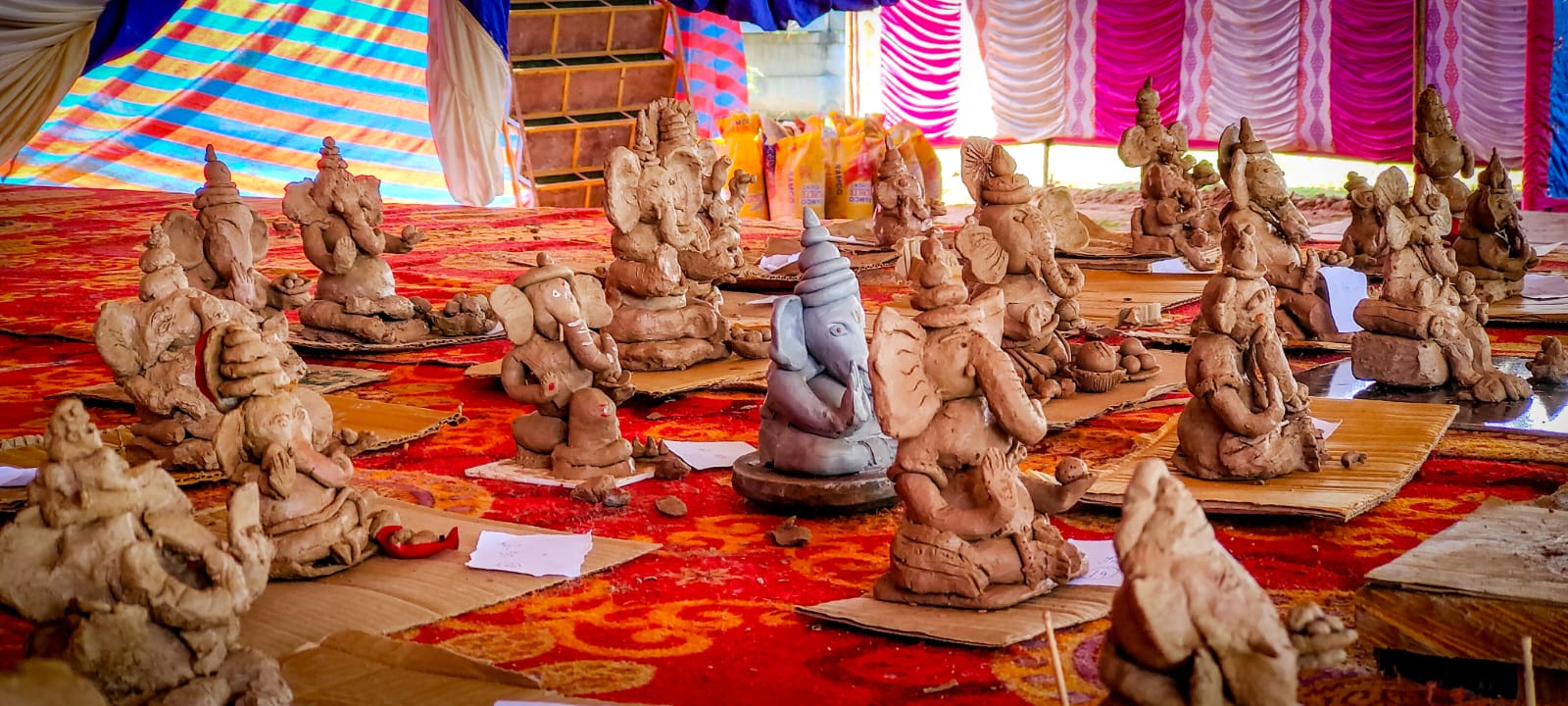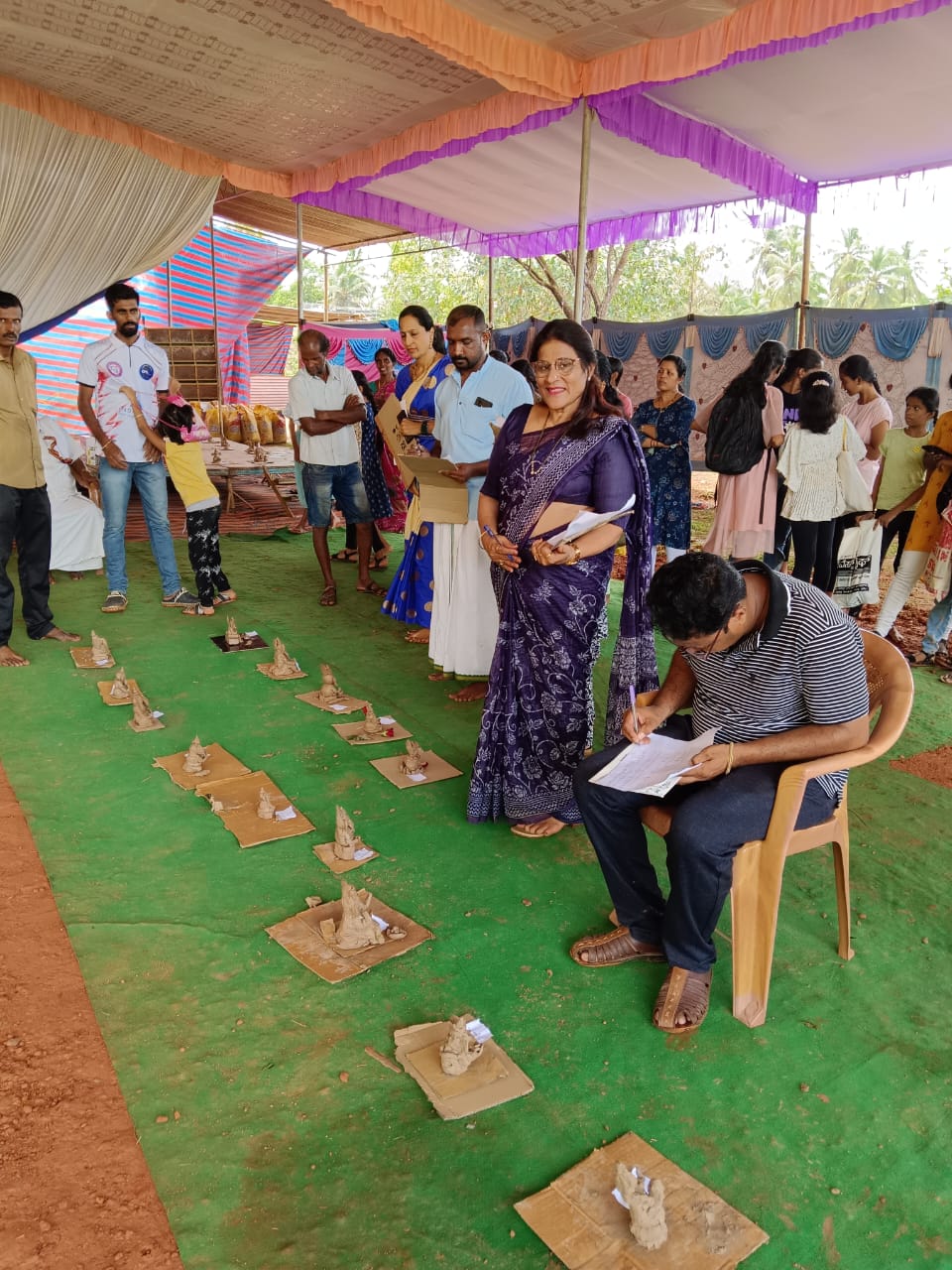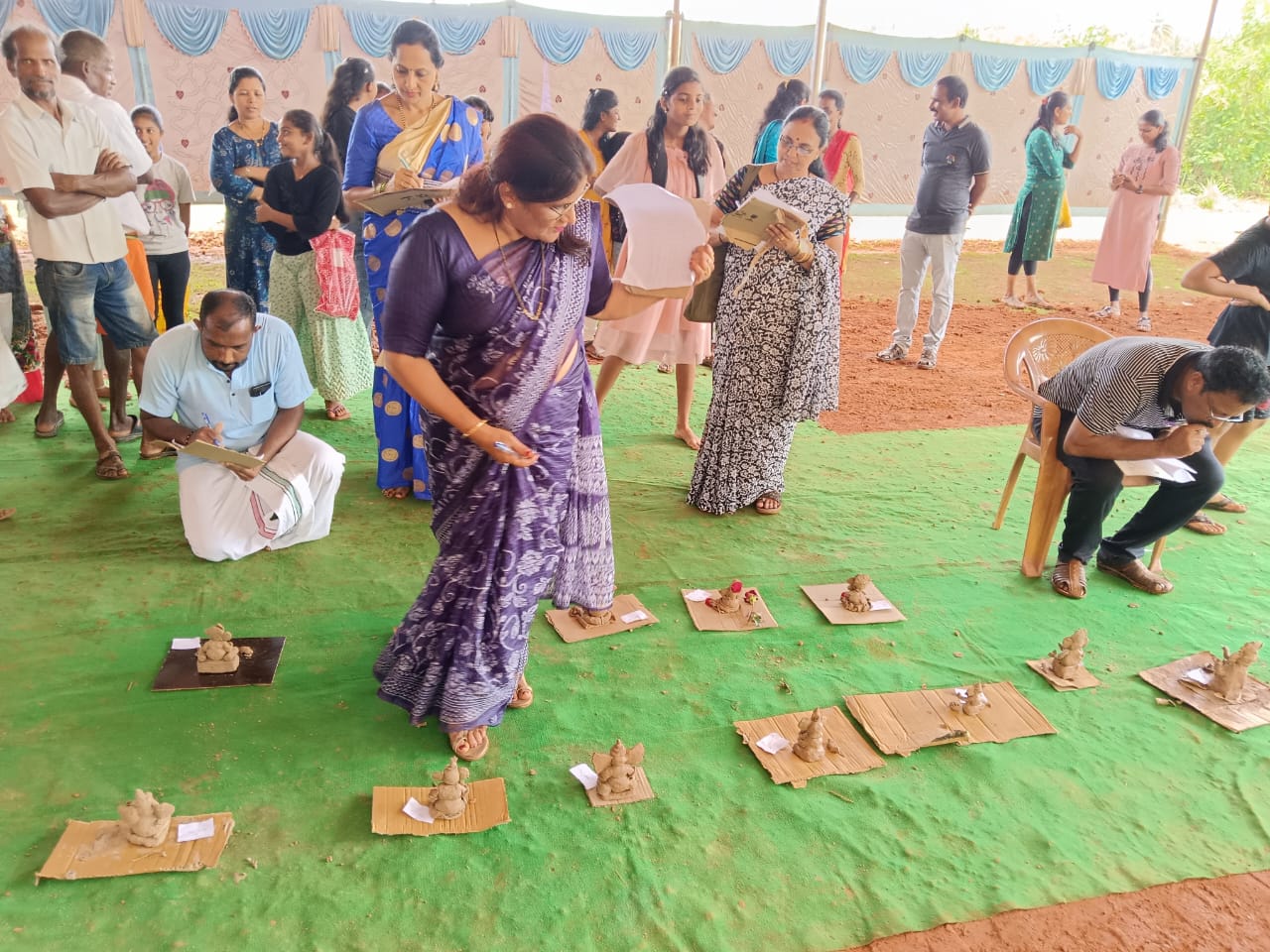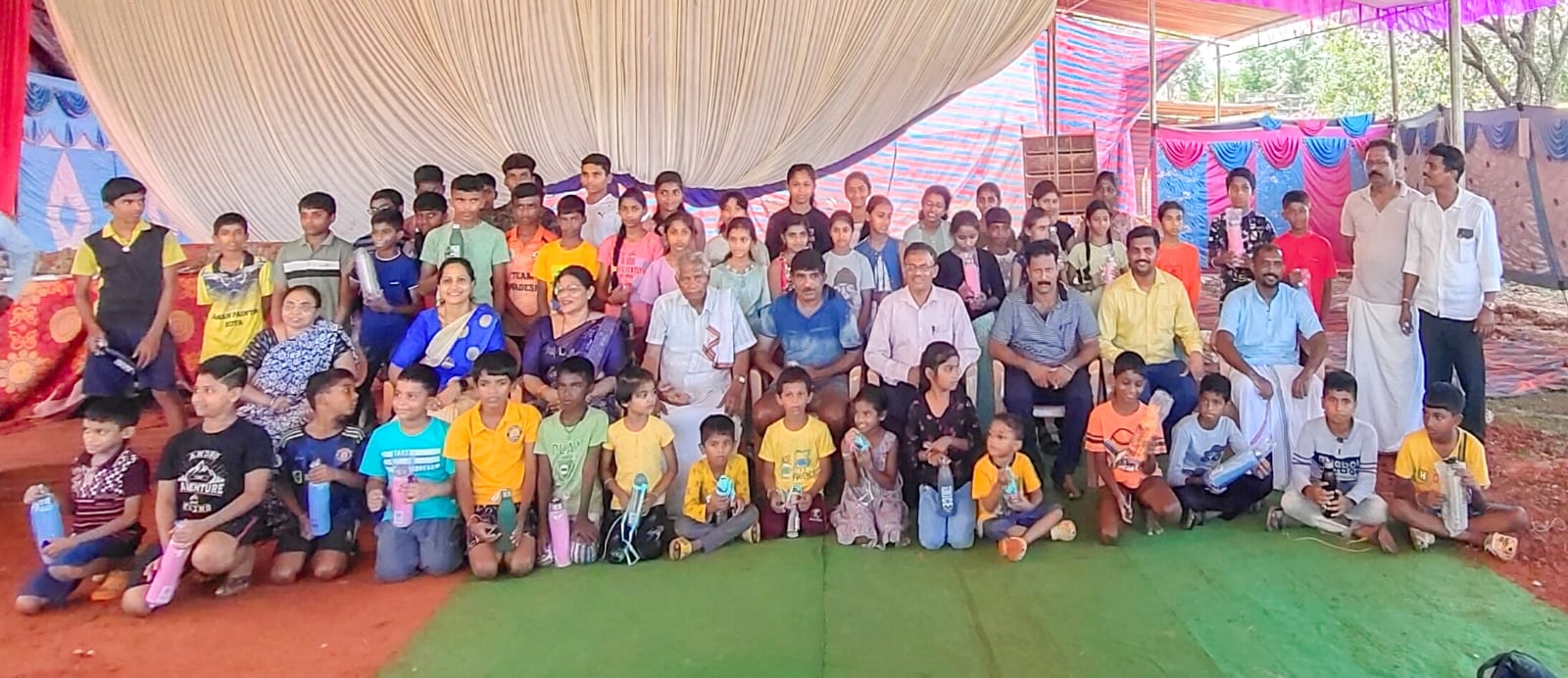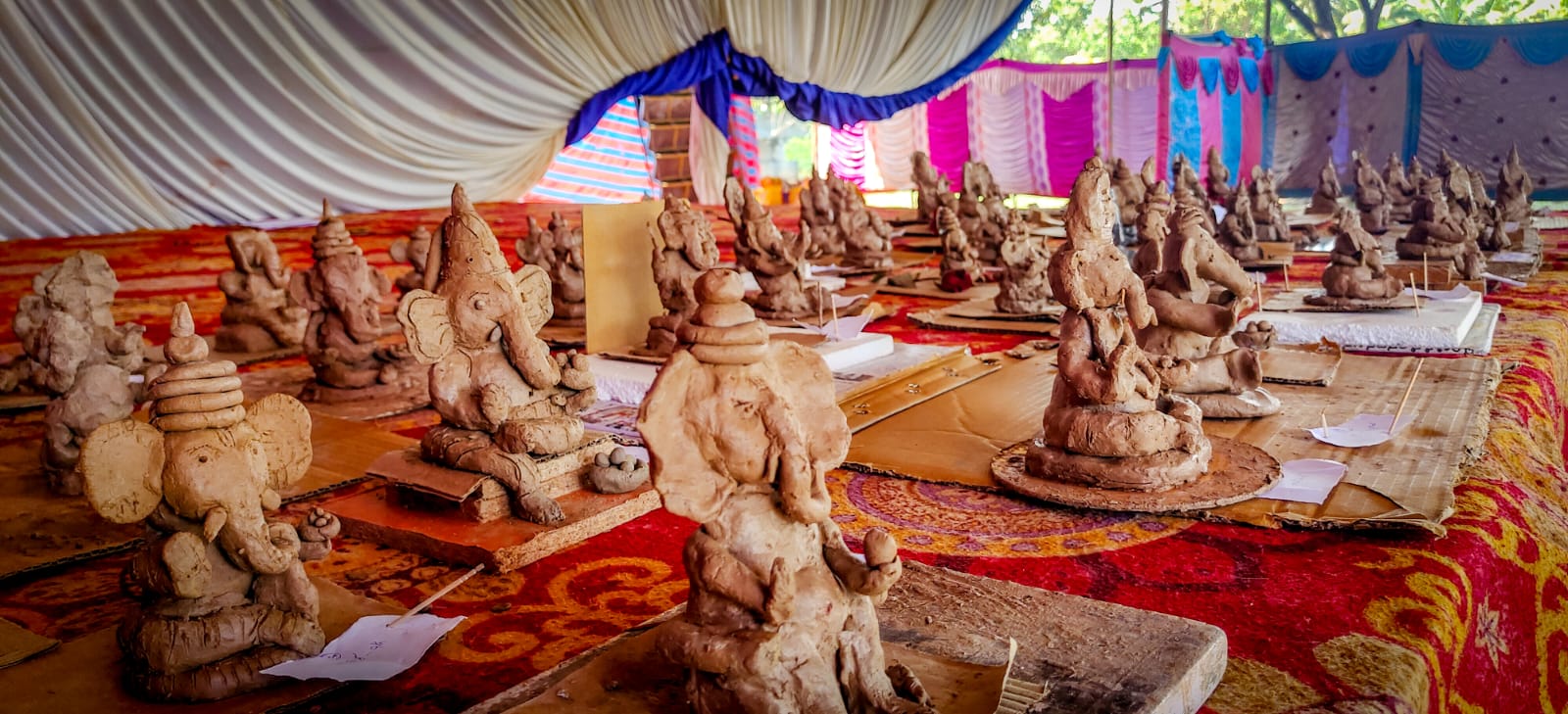 The success of this unique event wouldn't have been possible without the support of the Giants Group, Brahmavara, as well as the tireless efforts of Hemanth Shriyan and others who rallied behind this creative endeavor.
The competition witnessed a panel of esteemed judges, including Alwyn Andrade and Sujatha Adyanthyaya from Barkur, Hemanth Shriyan himself, and Prathibha and Rohini Brahmavar. They had the delightful task of evaluating the clay Ganesha Idols created by the talented children. The winners were not only awarded attractive prizes but, in a heartwarming gesture, every participant received a special gift.
The celebration of Ganeshotsav in Barkur continues to evolve and captivate the hearts of its residents, thanks to innovative ideas like the children's clay idol competition. This event not only nurtured young talents but also added vibrant colors and a deeper sense of community to an already cherished festival. Barkur's Ganeshotsav celebrations are a testament to the spirit of unity and creativity that thrives in this beautiful town.