Foundation laid for Shri Batte Vinayaka Towers
-Anand Kumar Barkur
A popular and known name in Nammuru Barkuru circles, Santhosh Kumar Shetty and industrialist Srinivasa Shettigar, Ranganakere (Click read about him as our POM) joined hands with to start a commercial complex in Barkur Car street. On this auspicious day of Vijaya Dashami, for the proposed The Batte Vinayaka Towers foundation stone was laid today at 8.00 am with all rituals and ceremonies.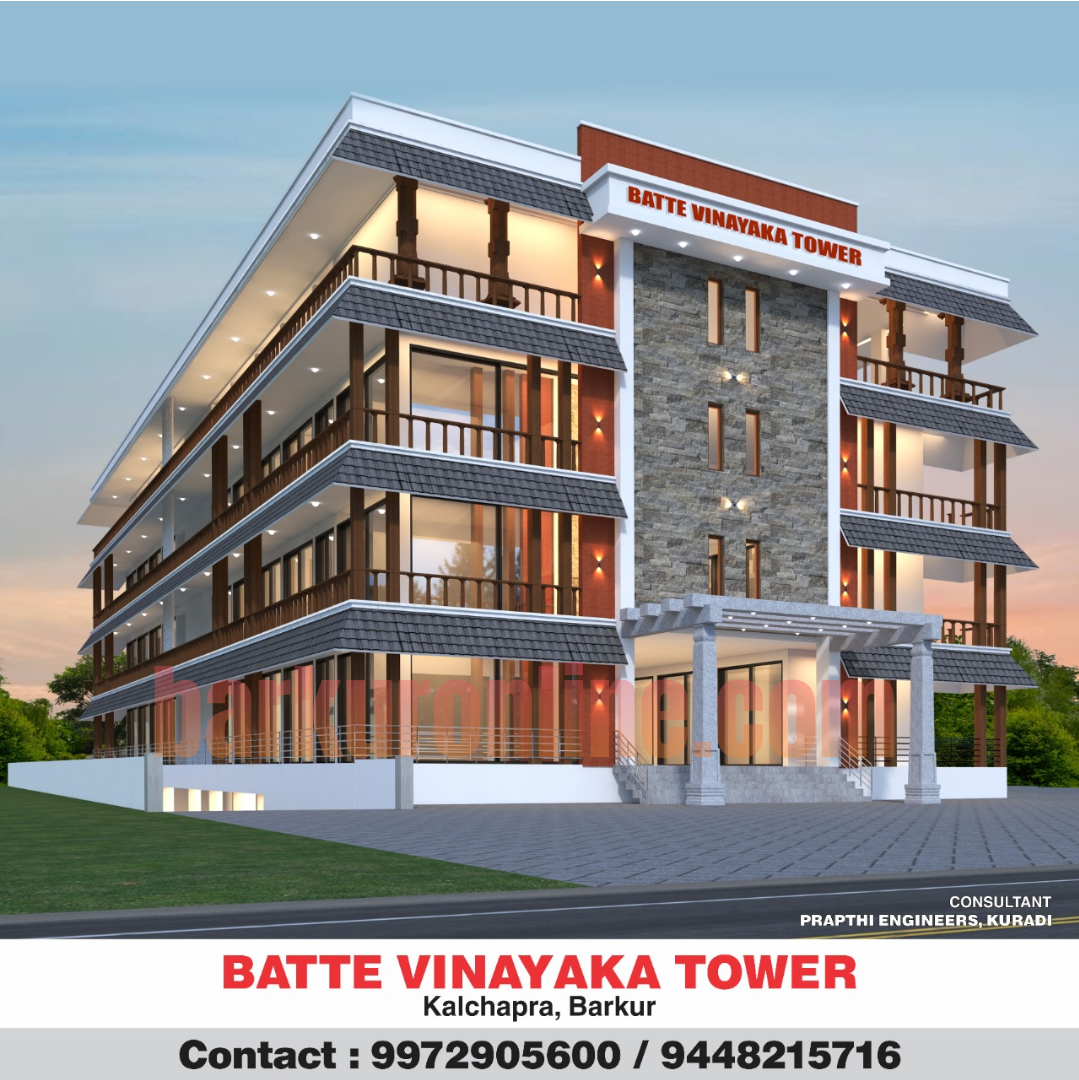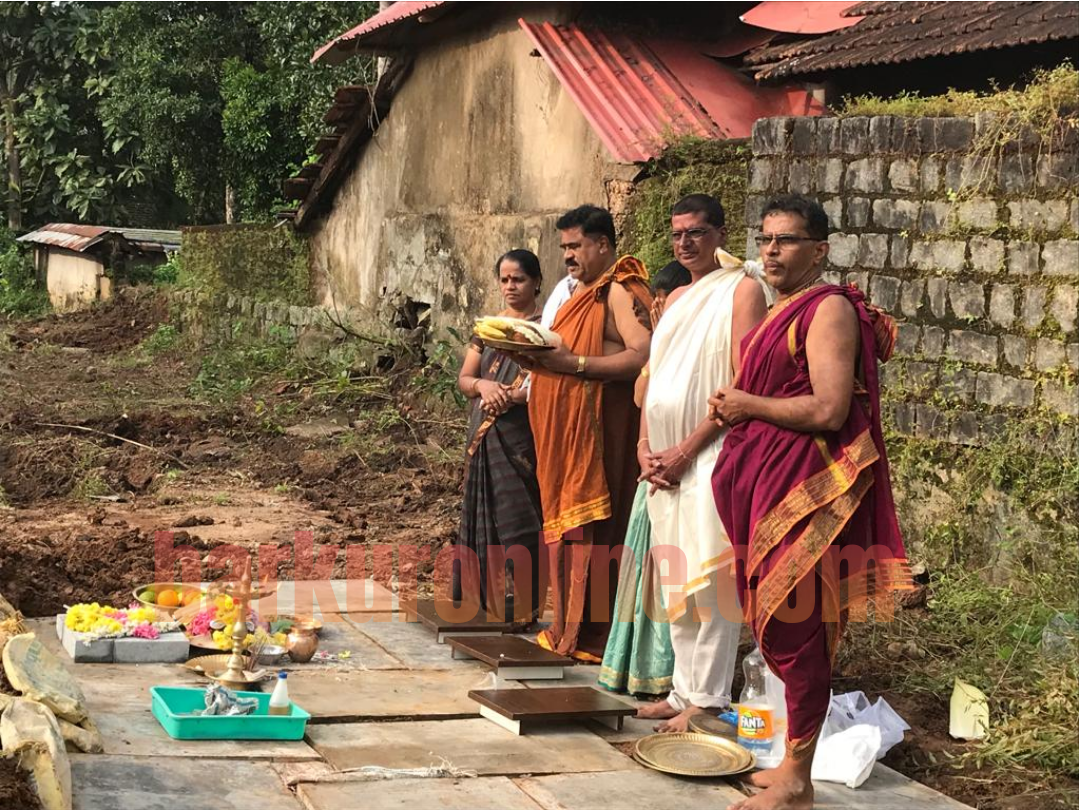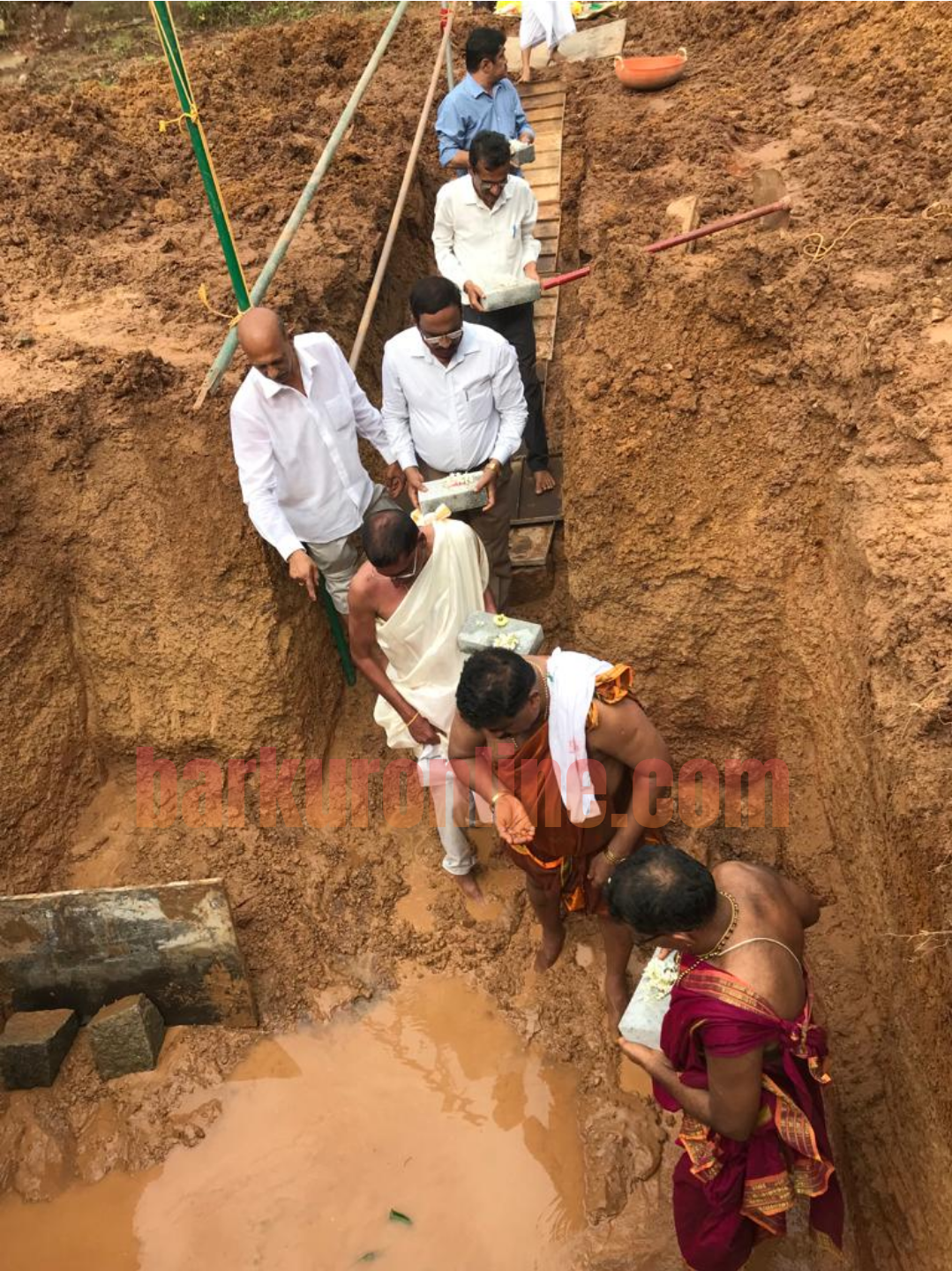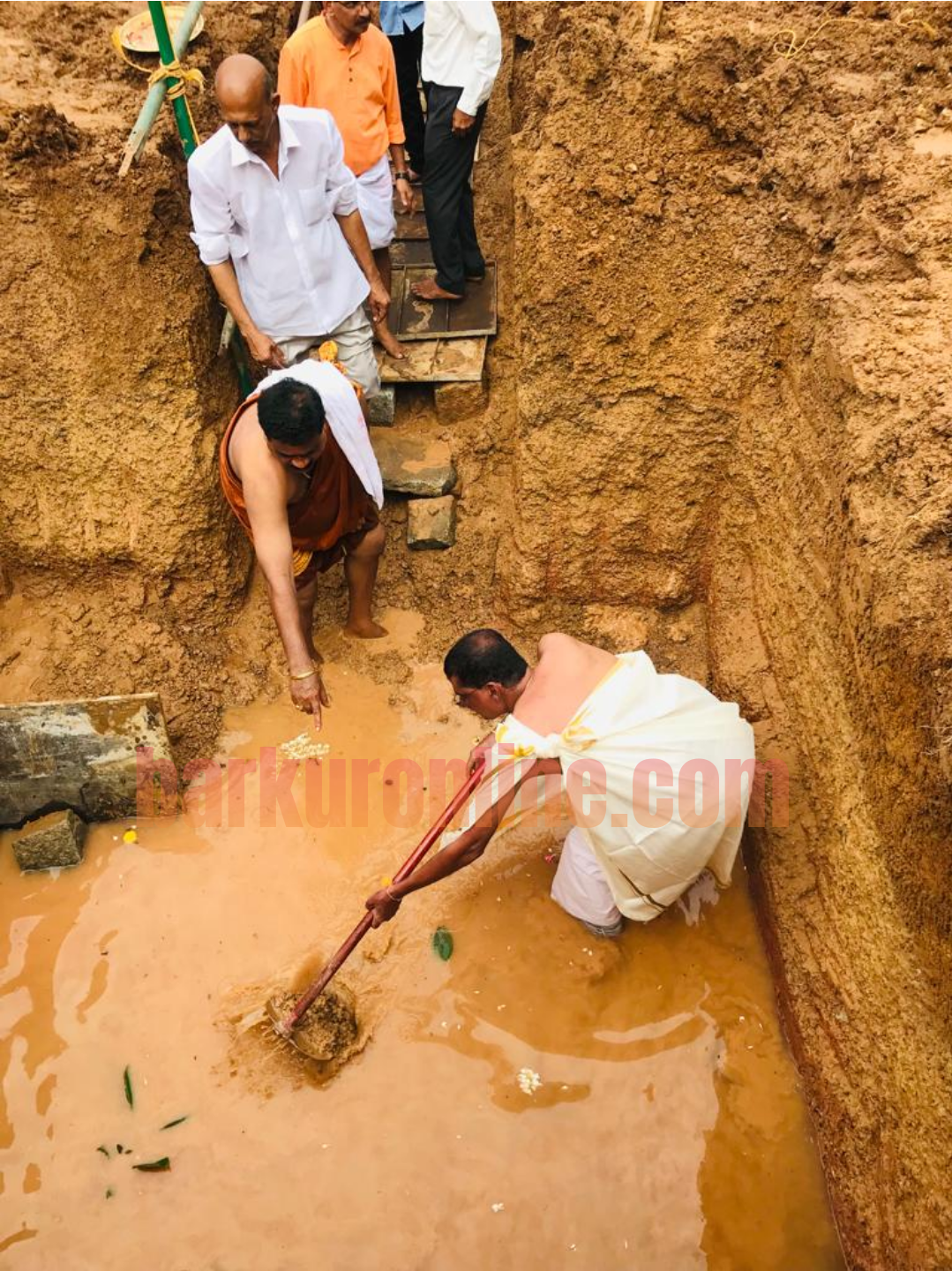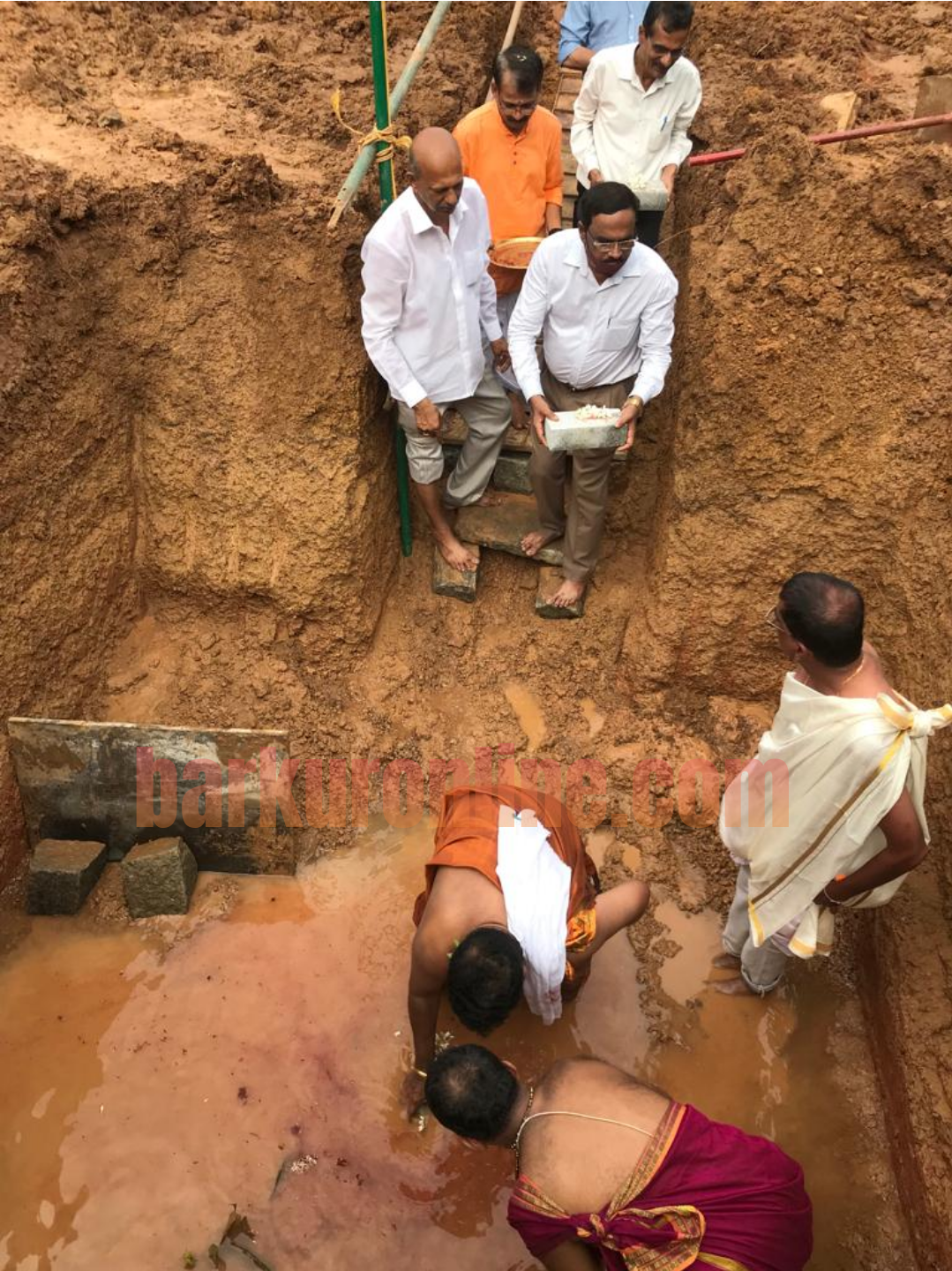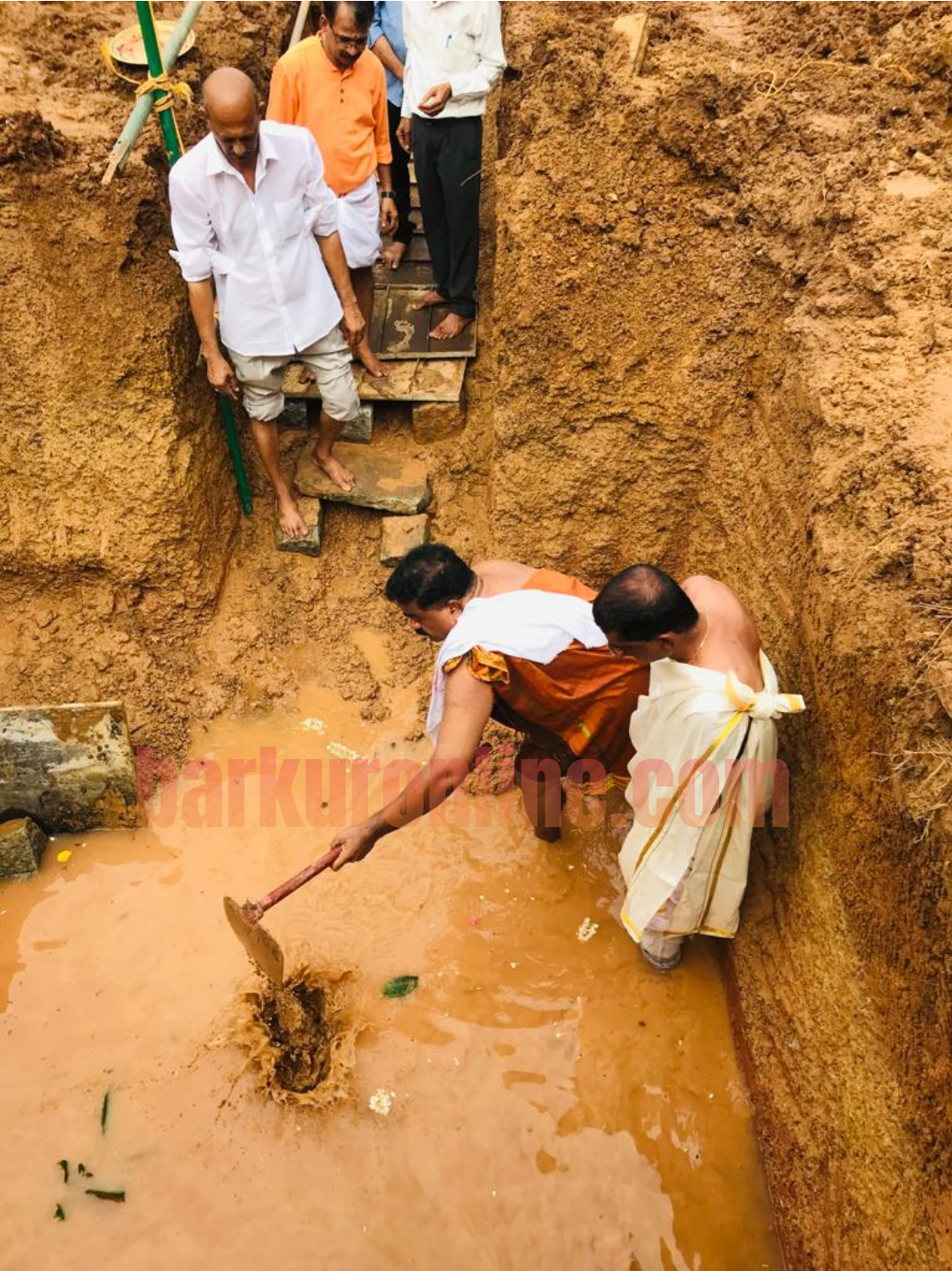 Barkuru Panchayat President Shantarama Shetty laid the blessed stone in the august presence of Chandra Shekar Shetty Nalkudru, the President of Hanehalli Panchayat, Krishna Hebbar, Venkataramana Bhandar, Praksah Gadiyar and other dignitaries who wished the project be completed soon and successful.
Nayar Bettu, Veda Murthy Ramesh Bhat performed Pooja and other formalities which took place opposite m/s Bhandarkar's General Stores near Kalchapra.