Four ancient idols found on the banks of Seethanadi
 The discovery of four ancient idols on the banks of Seethanadi River at Barkur has created excitement among the locals. The beautiful idols of Lord Ganesha, Narayanaguru, Sayibaba and Godess Simhavahini Durge carved out of white marble were revovered from the river.
The idols of Sayibaba and Narayana Guru are one foot tall while the other idols are aboiut 2 feet in height.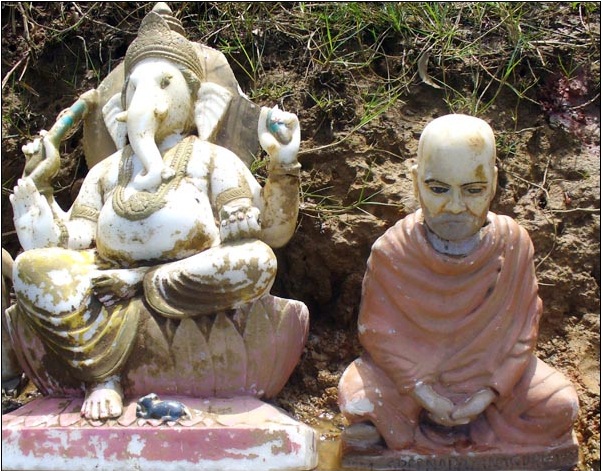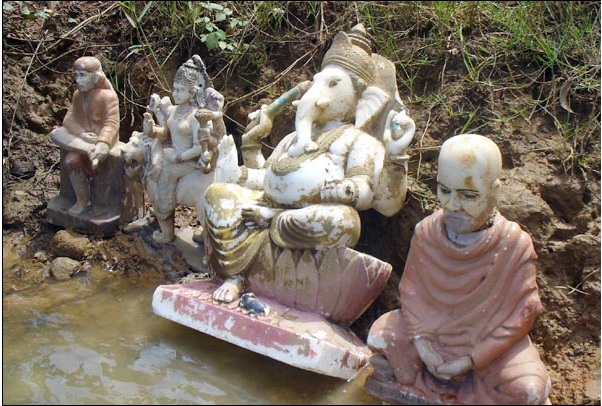 According to the nearby historians these type of marble carving style resemble to the northern part of India. Hence it is assumed that the white marble was brought from North and  was carved here.
The idols of Lord Ganesha, Goddess Simha Durge can be installed together , where as all four idols can not be installed at the the same place as opined by the historians.They might have been bought by some enterpreneur to be sold who might have tossed the idols to the river in fear. As they were thrown , some parts of the idols are damaged.