Inaugurated 18th edition of Udupi district level Makkala Sahitya Sammelana
An eminent writer and author Babu Shiva Poojary Barkur, inaugurated 18th edition of Udupi district level  'Makkala Sahitya Sammelana', held at Smt Rukmini Shedthi Memorial National Government First Grade College, Barkur here on Saturday, February 2. 
The event organized as part of the the 156th birthday of Swami Vivekananda, it was held under the aegis of Shantivana Trust (R), Shree Kshetra Dharmasthala, Udupi District Education Department, barkuronline.com, Sri Ram Krishna Ashram, Belgaum and Mangaluru, Swami Vivekananda Cultural Centre, Barkur and Kannada Sahitya Parishad, Brahmavar.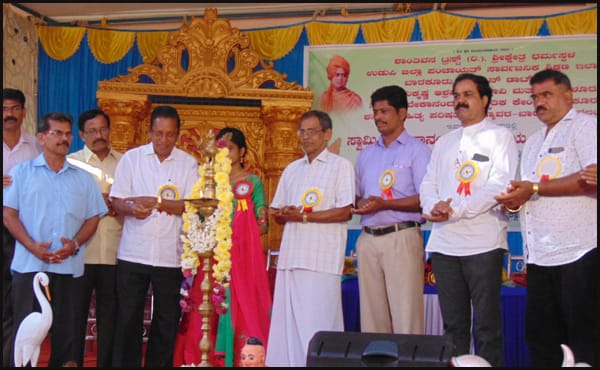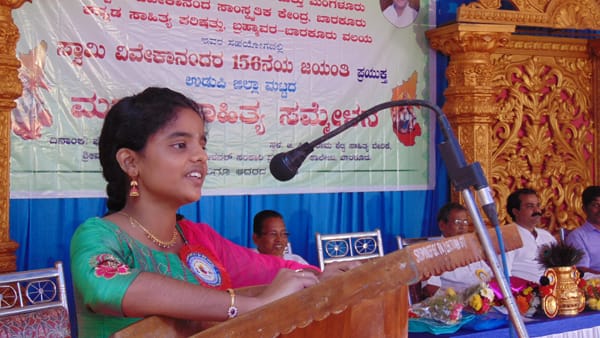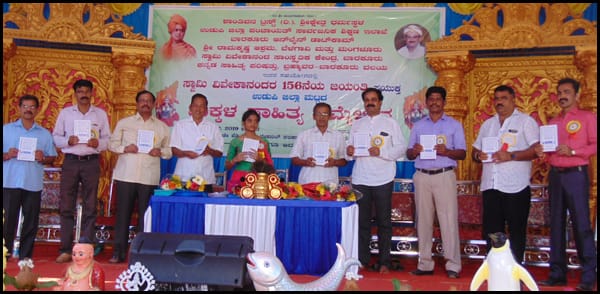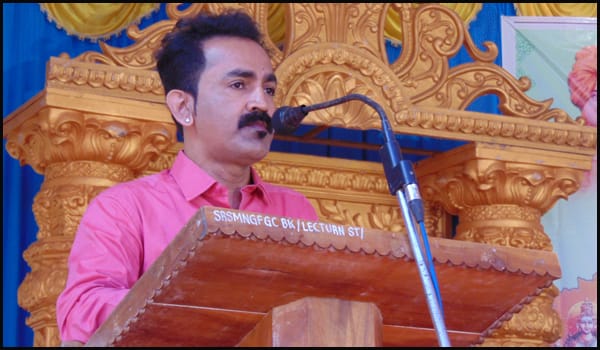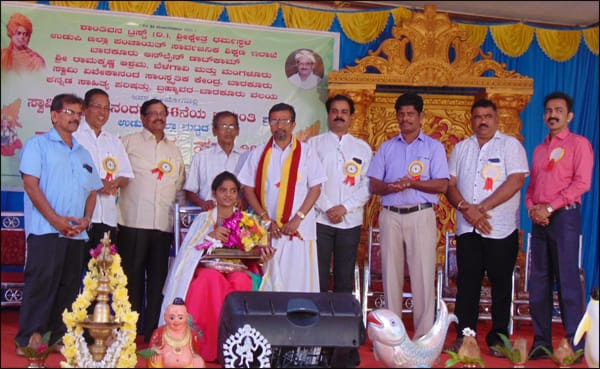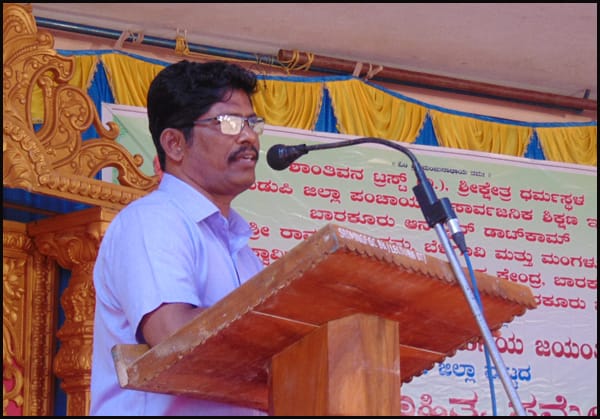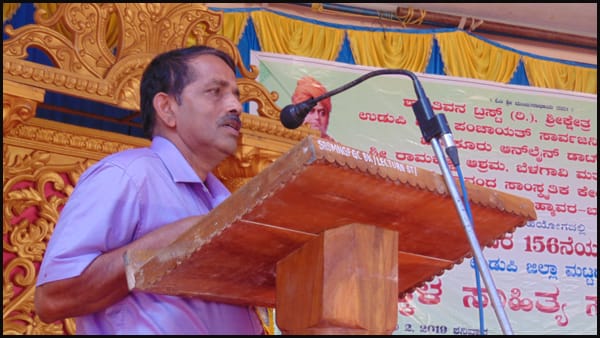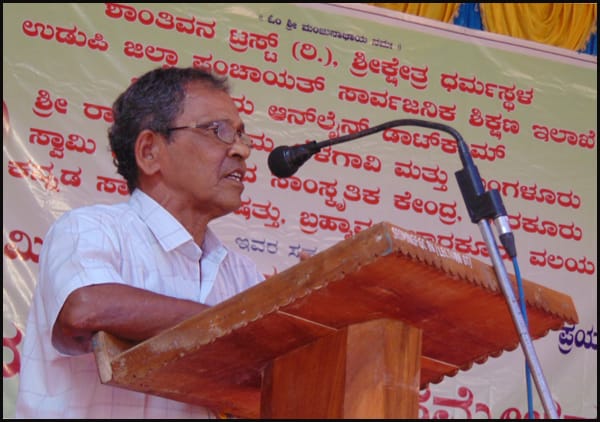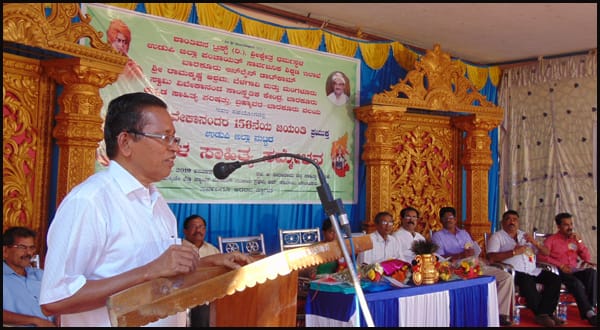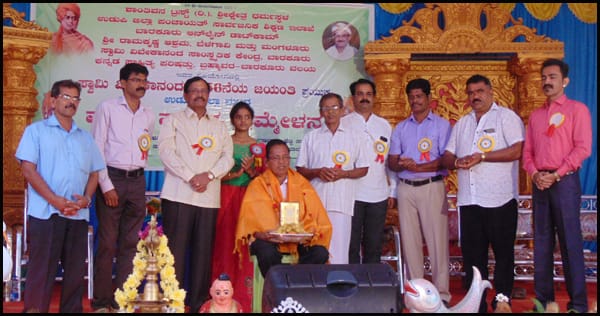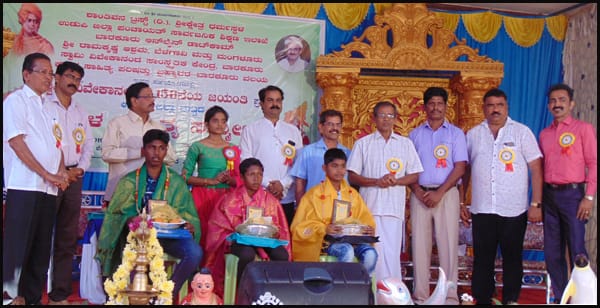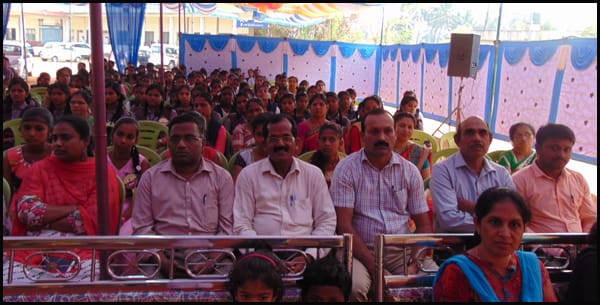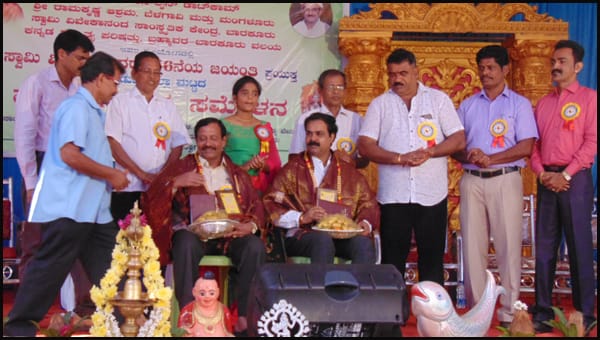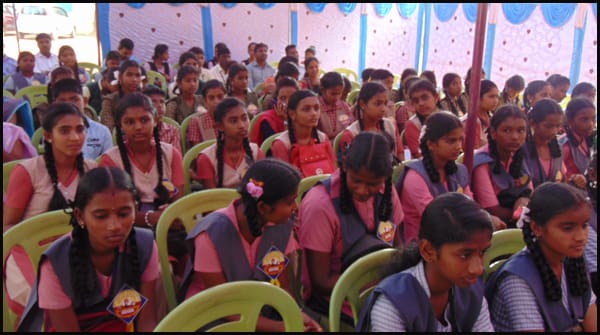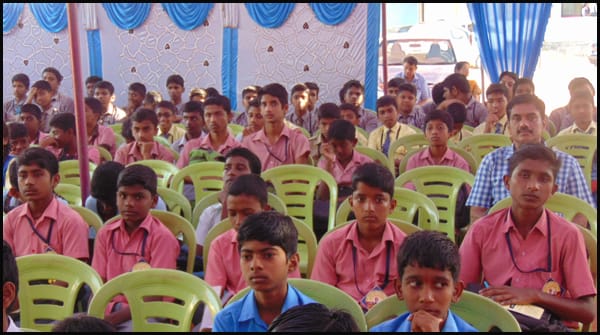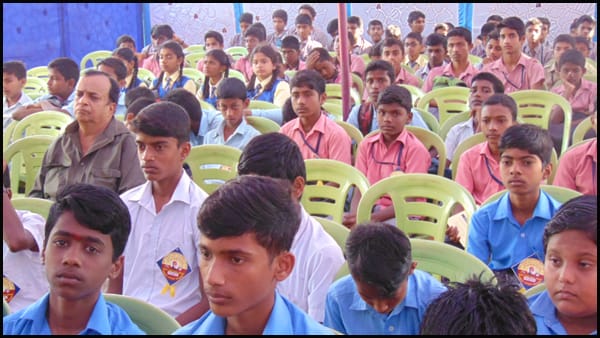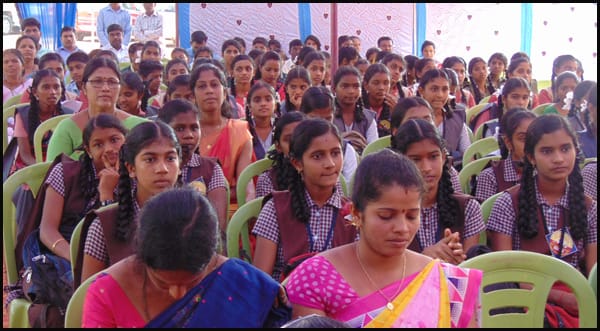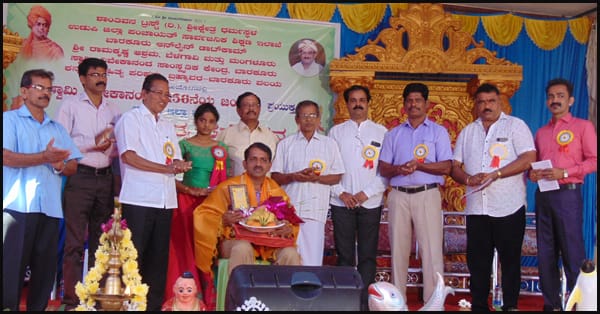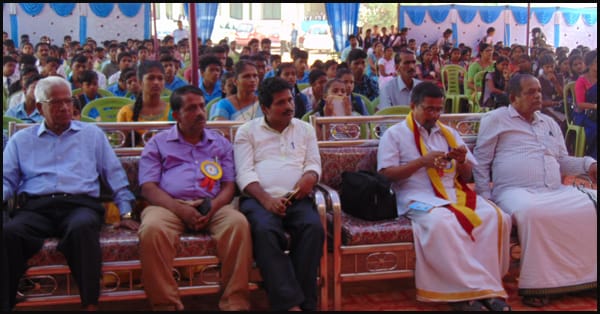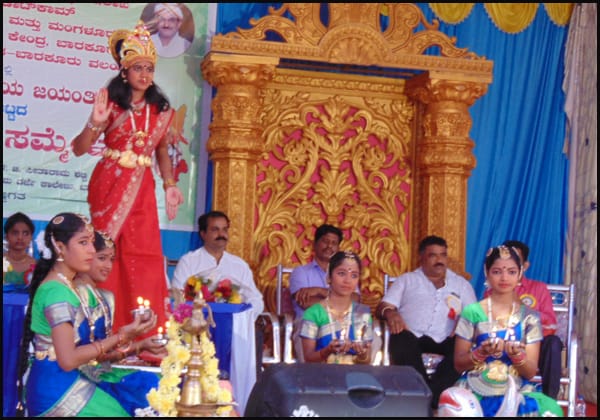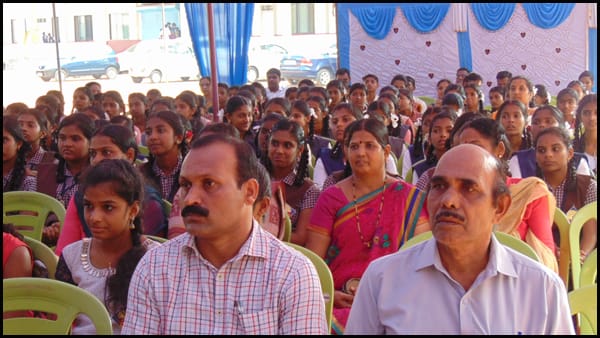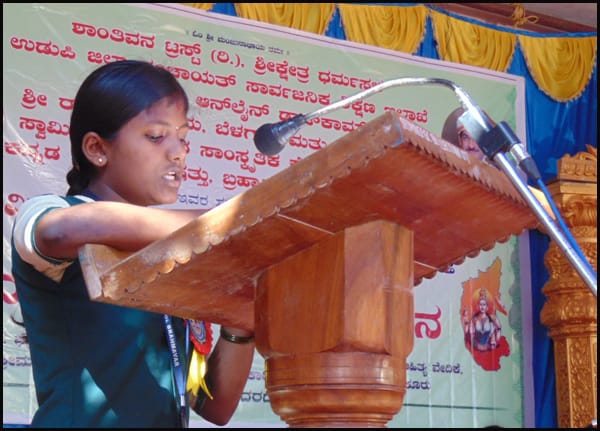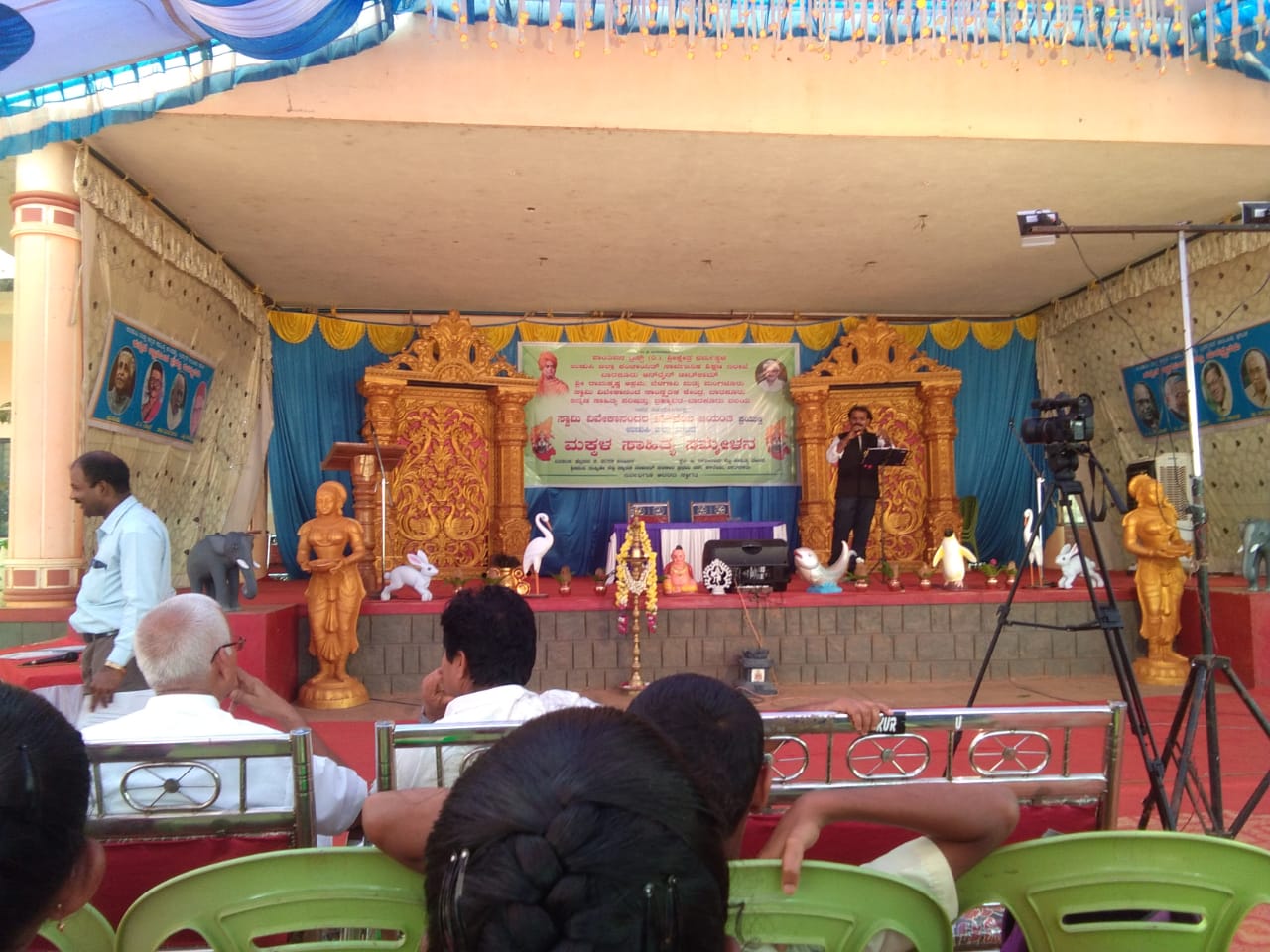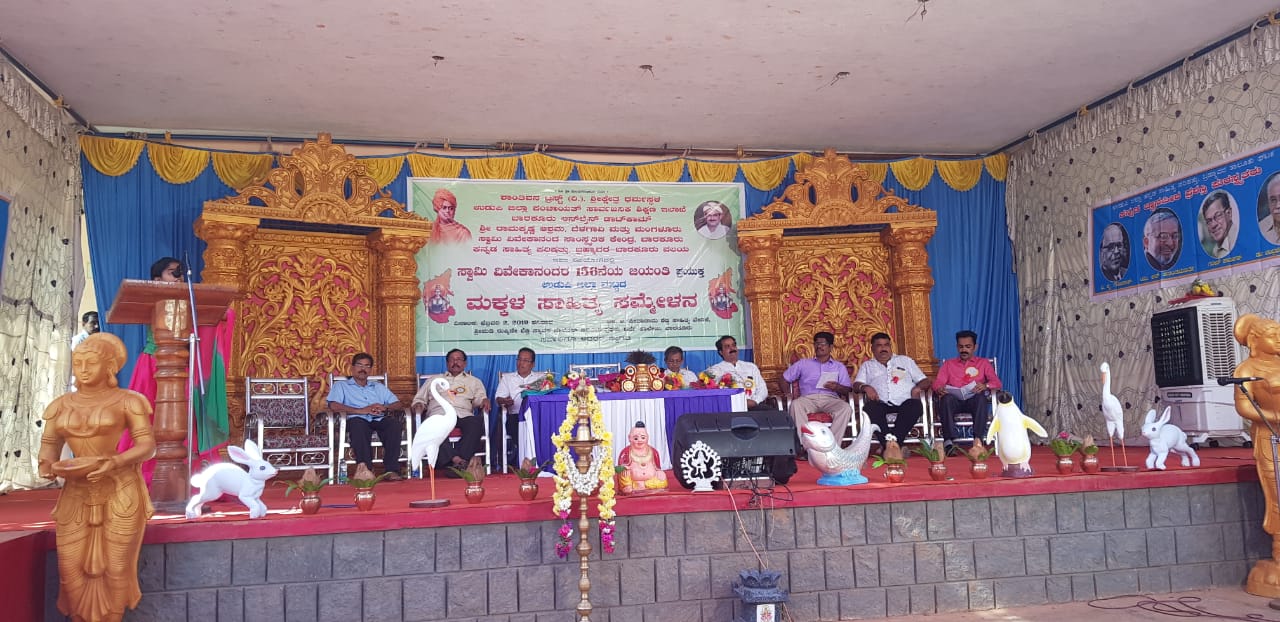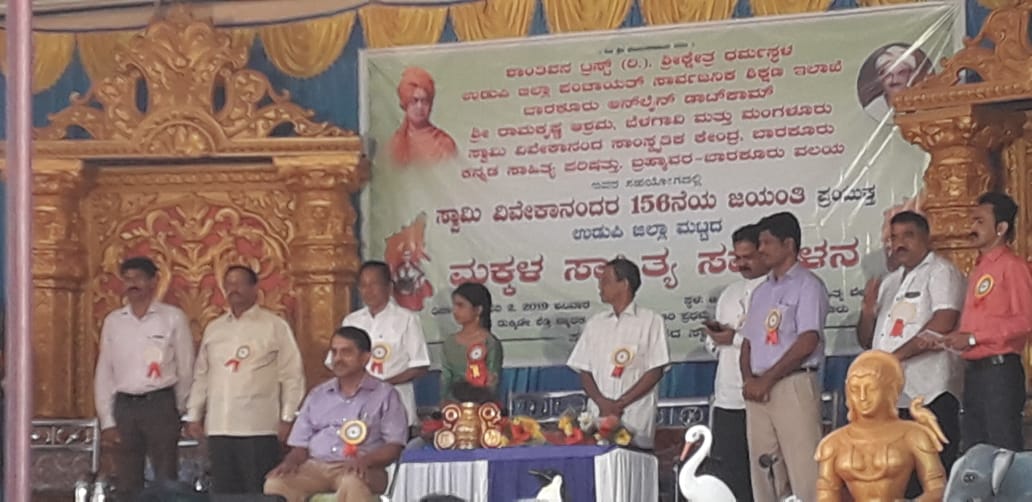 Addressing the gathering, inaugurator Babu Shiva Poojary remembering the personality of Swami Vivekananda said, 'he upheld the Hindu religion at World level. He showed the entire world that, 'Hindu dharma is alive'. He made to realize the values of Hindu religion to Muslim and Christian religion. He proclaimed the Sanathan religion as a Hindu Dharma. Kannada has 2000 years old history. Kannada took a long time to get complete as one language. During the period of Pampa, the Kannada gets completion language. After British rule in india, the many languages were influence by them and declining.  There were 1652 languages in India.  In 69 schools are teaching in  42 mediums. But each two languages are ending like Koragas regional language, Pagari of Panara language. There are 176 of regional languages. The condition of kannada  is deteriorating. There 1800 schools are getting ready to closing its doors.

Protection of kannada schools is in the hands of future generation. There is need to think of it seriously. There are 8 crore of population are Kannadigas. If a little part of this population has promoted Kannada, it will be sustained. If Kannada is devastated, the culture and etiquette (decency) of land will be collapsed. Let promote Kannada language.

Sweekrathi Shetty, 8th standard student of Shubhadha English medium school Byndoor, said in her presidential address, ' said "In all the states of India state language is also the language of the people. Our Kannada language has received 8 Jananapeetha awards. Our language should be held with high esteem by us. Language is taught to the child by its mother. Stories of the grandmother and infant songs were much used by village people. This type of Sahitya Sammelana's should try to cultivate interest among the students about literature"

"Today we are in a position to buy and read books. Our elders are before us like temples of knowledge. We children should make use of these opportunities. There is literature of children written by children themselves and there is literature written for children. Those who are shouting in the name of Kannada are admitting their children to English medium schools. In present world English learning is must but we shouldn't neglect our mother tongue kannada. CBSE and ICSE schools also should give importance for learning Kannada. Questions on Kannada language, literature must be made compulsory in Science entrance exams" she said.

Ashok Bhat Chanthar, president, Kannada Sahitya Parishad, Brahmavar said, 'let develop interest towards literature and read daily news papers, novels. It will increase vocabulary and knowledge.

Madhukar S, district physical education officer said, 'this is a best platform to showcase their talents. Today's children are losing interesting on reading books. Addressing the parents he said, 'Do not give them mobile and Love yourchildren. Let make use of opportunities'.

Eric L Soans, a host and Konkani writer said, 'Unless reading anything, one cannot write anything. We have to read first. Future generation is supposed to be continuing Kannada literature. Let decide what we have to think. Let over come from Mobile. Reading habbit will make our head high'.

Children's poetry compilations released by Ashok Bhat Chantaru, honored him on the occasion. Sweekrathi Shetty, president of the Makkala sammelana conferred with Ananth Adiga memorial Bala puraskara.

The guests, Nagesh Shyanbagh, a retired BEO, Brhmavar zone, B Sitaram Tolpadittaya, secretary Shanthivana Trust (R) Dr I Shashikanth Jain, yoga instructor, Shrinivas Shettigar were honoured on the occasion for their service.

The organizers honoured the students Prasanna, sports person, (winner of State level Javellin and shot-put competition), Vignesh (first prize in State level long jump competition) and Ashwan (second prize in district level speech competition)

Two children's sessions were held. First session was on 'study of literature and values of life', delivered by Sannidhi T Rai and the second session was on 'Teenage and culture of book', delivered by Rajendhra Bhat K.

Akshatha welcomed the programme and Rashmitha proposed vote of thanks.

Vandya R Bhat and Janardhan S Udupa compered the programme.