MMCT Scholarships distributed at MHS Barkur
It's a festive season of Christmas everywhere and our Barkur too not an exception. Lot many Weddings, Jubilees, Holy Communion, anniversaries, feasts of the parishes etc and almost all of us occupied with these celebrations. Along with these festivities, Maryknoll High School had a unique programme on 28th December, 2021 to distribute, Scholarships, uniforms and other essentials to the deserving students, generously sponsored by Mother Mary Charitable Trust and others.
MMCT formed in the year 2010, is supporting the cause of education and doing this charity since last few years. It was a divine providence, its Managing Trustee Mr Karamchand Sequeira was in the town due to some personal engagements and School authorities took the opportunity to invite him and other trustees to the School to have a glimpse at the various developmental activities and progress of the Institution.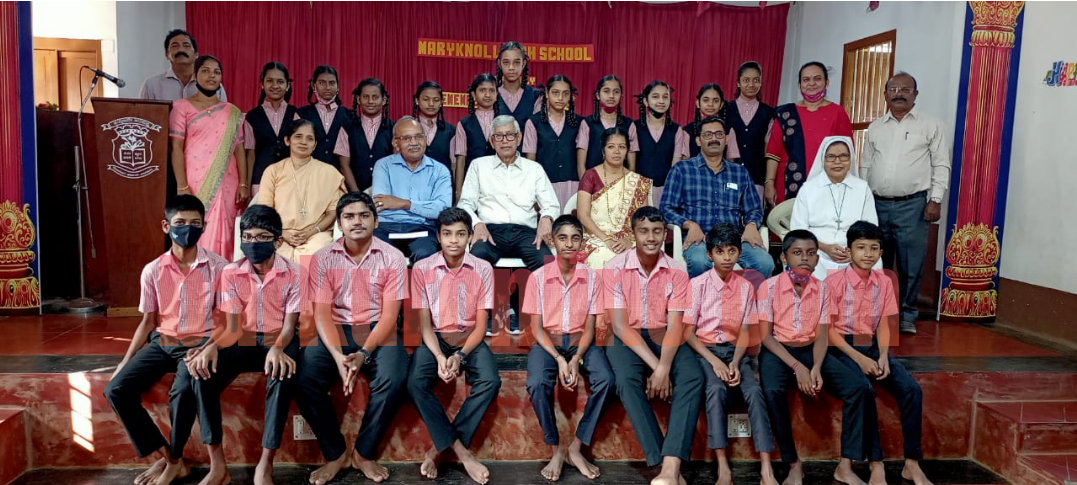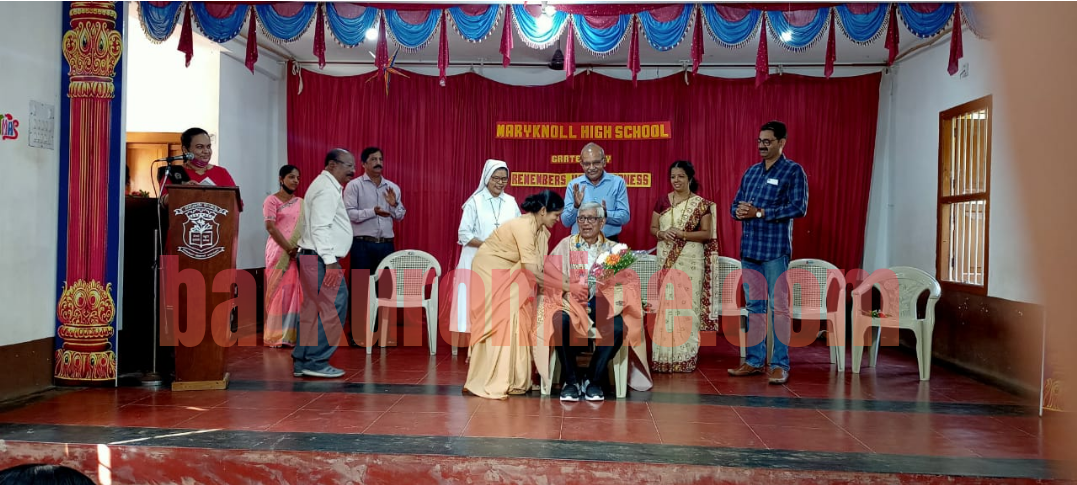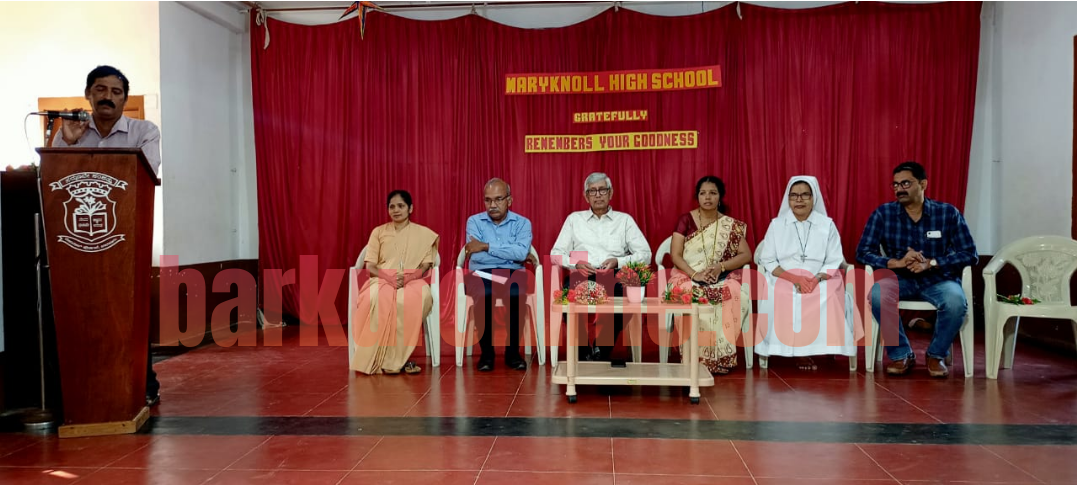 Once the bright, promising and outstanding students were recognised for their achievements and academic excellence, the Management of the School led by Superior and Head Mistress Sr. Jasmitha and others, honoured Mr Squeira with bouquet, traditional shawl and memento.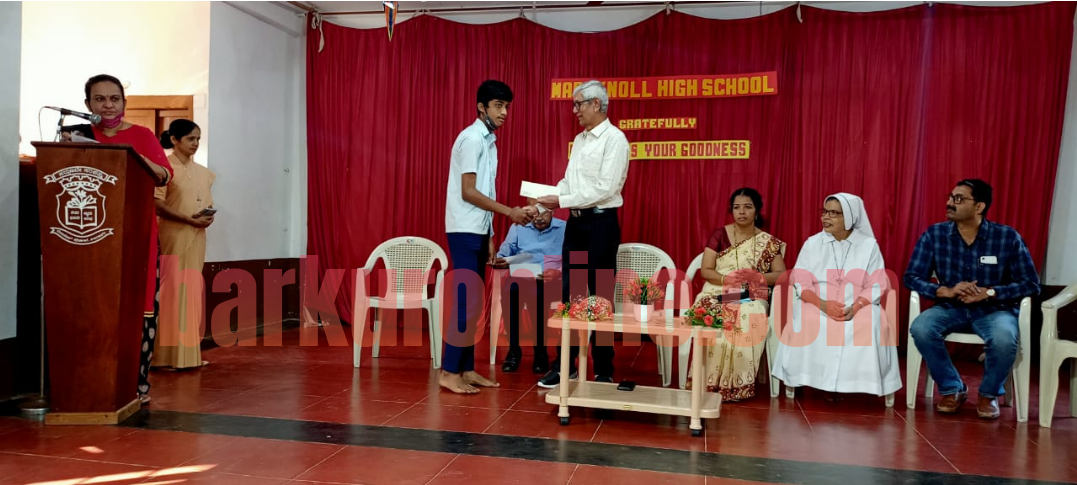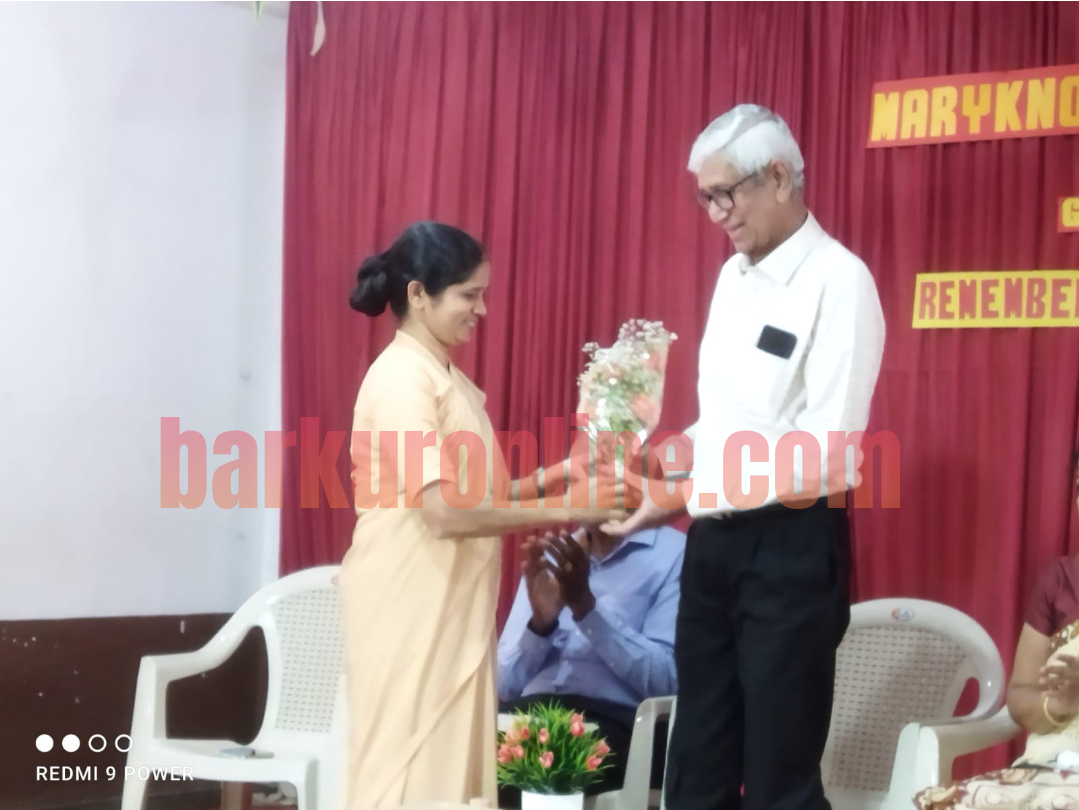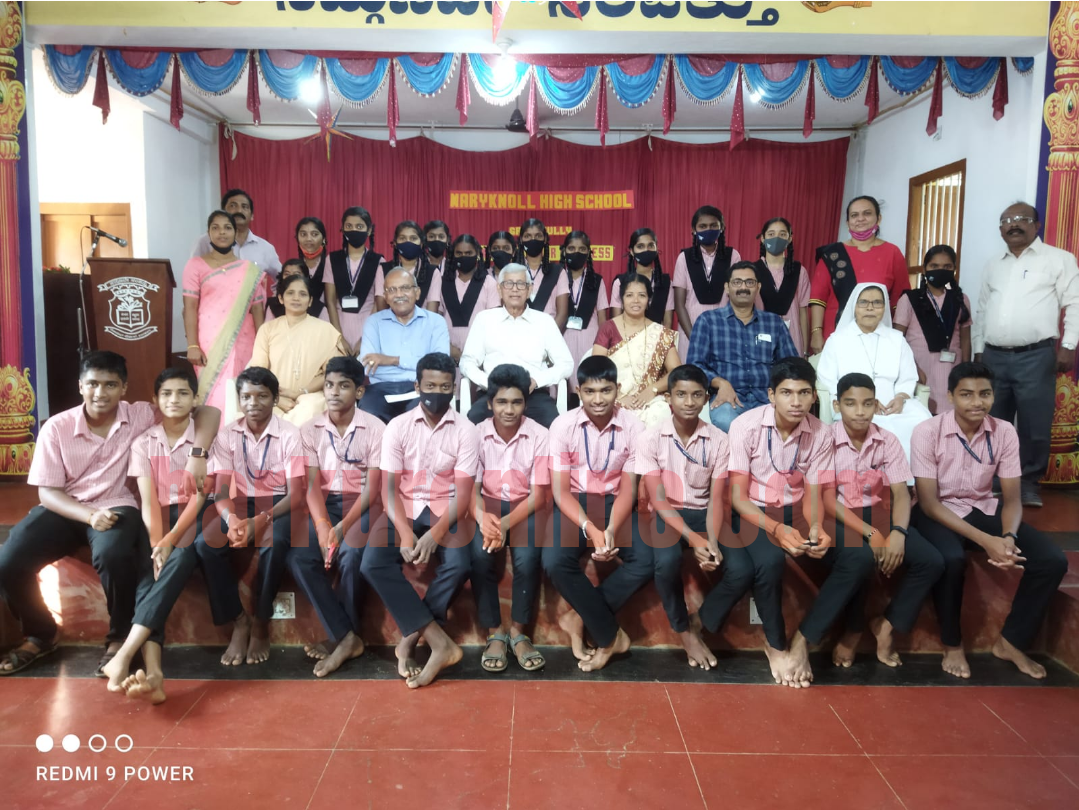 On this special occasion dignitaries and Joint Secretary of the Management Sr. Anis, Mr Rudolph DSouza, MMCT Trustee Mr Jerald Gonsalves, MHS Golden Celebration Committee members, Mr Praveen Carvalho, Mrs Vivet Lewis, members of the staff and non teaching staff were present.