The new House for Sylvan DAlmeida blessed and handed over.
-JAF – Nagermutt, Barkur.
The new House for Sylvan DAlmeida blessed and handed over.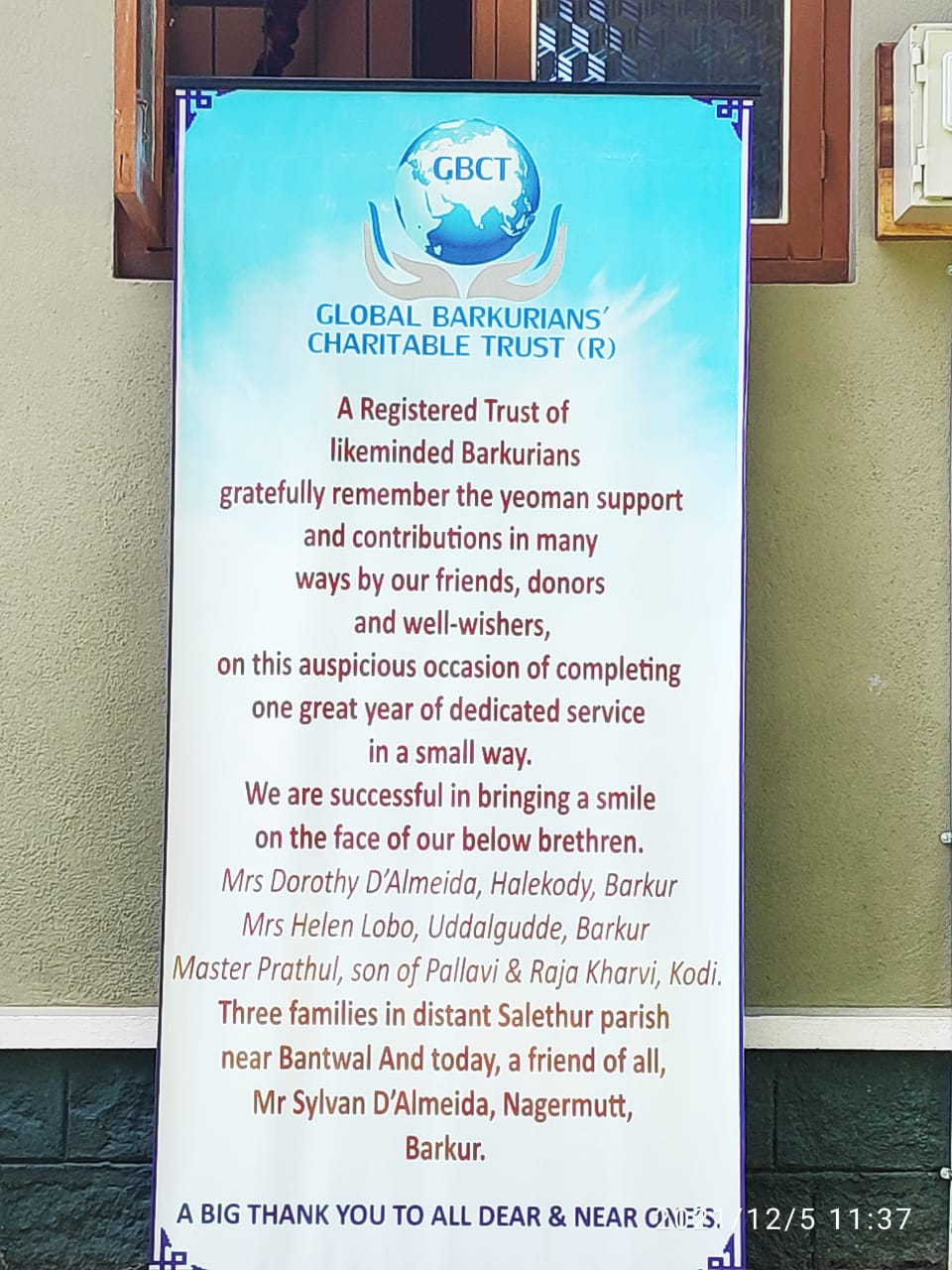 It was a sunny Sunday of 5th December, 2021, as enthusiastic Nagermutt ward members, close family and friends and well-wishers of humble and all time helpful Sylvan DAlmeida, assembled together to thank Almighty Lord for the bountiful blessings, as Rev. Fr Philip Neri Aranha, the Parish priest, of the St Peter Church Barkur led the prayer session and sprinkled the holy water, as all gathered in union rise to sing and praise - 'Eusopan Mojer Udak Shenai Ye Somiya….'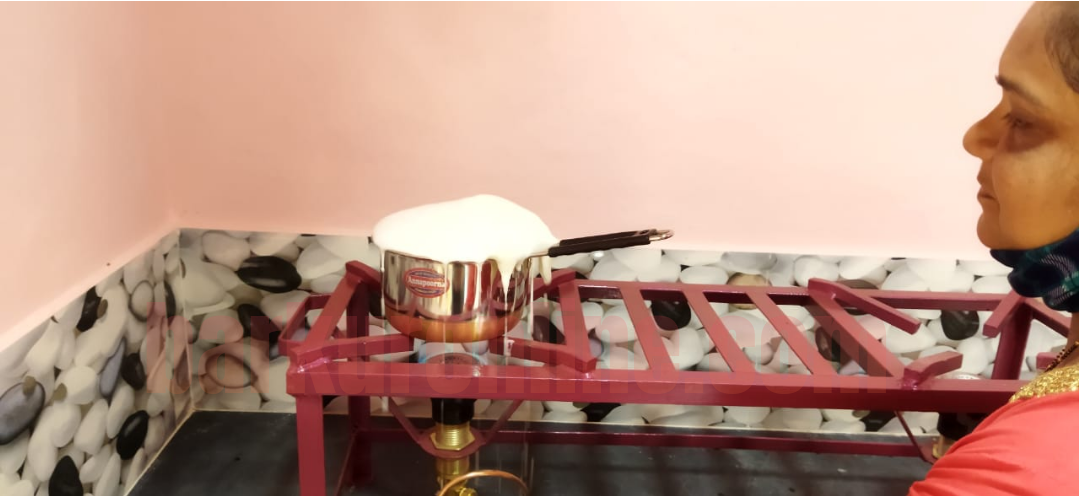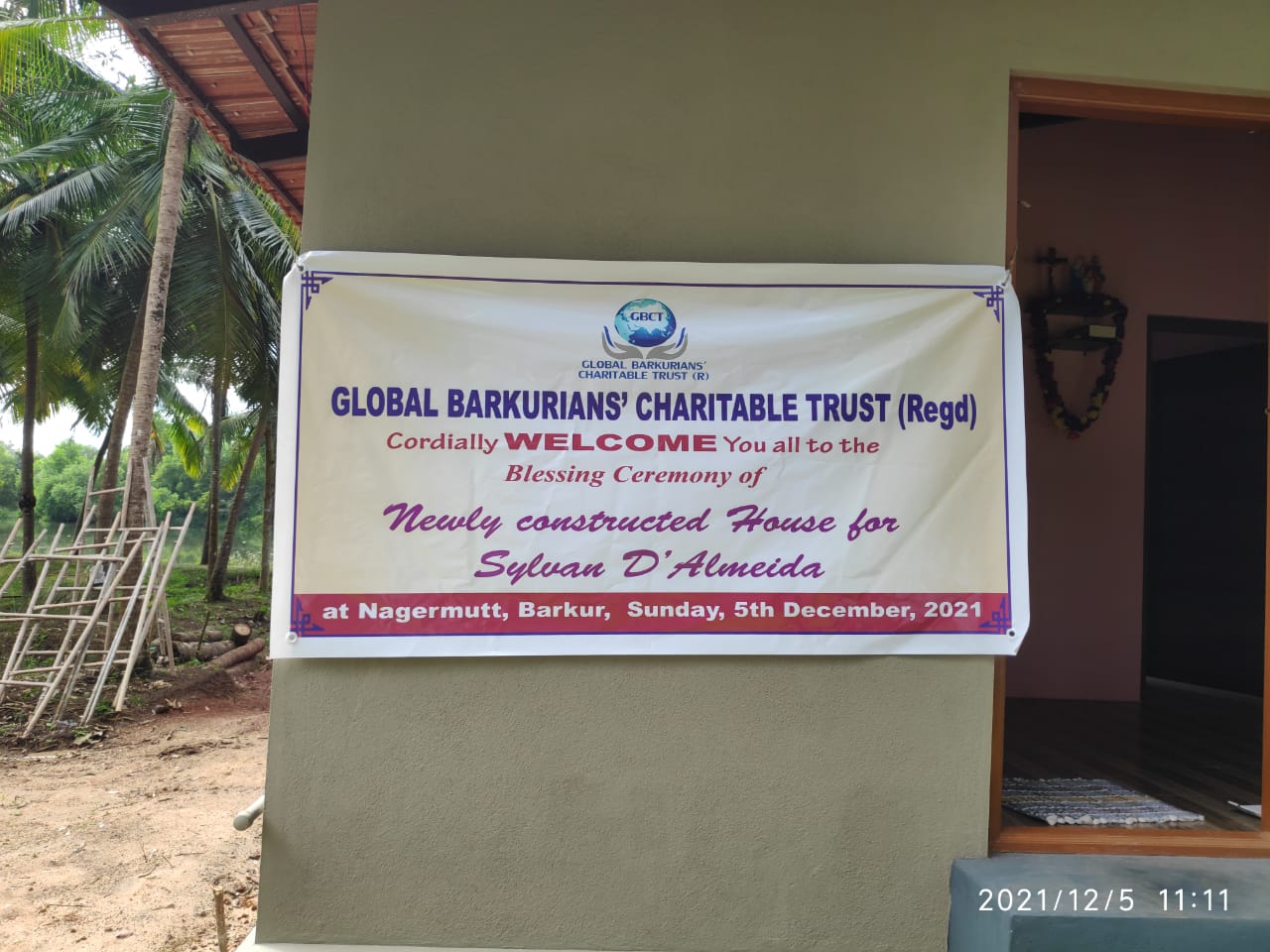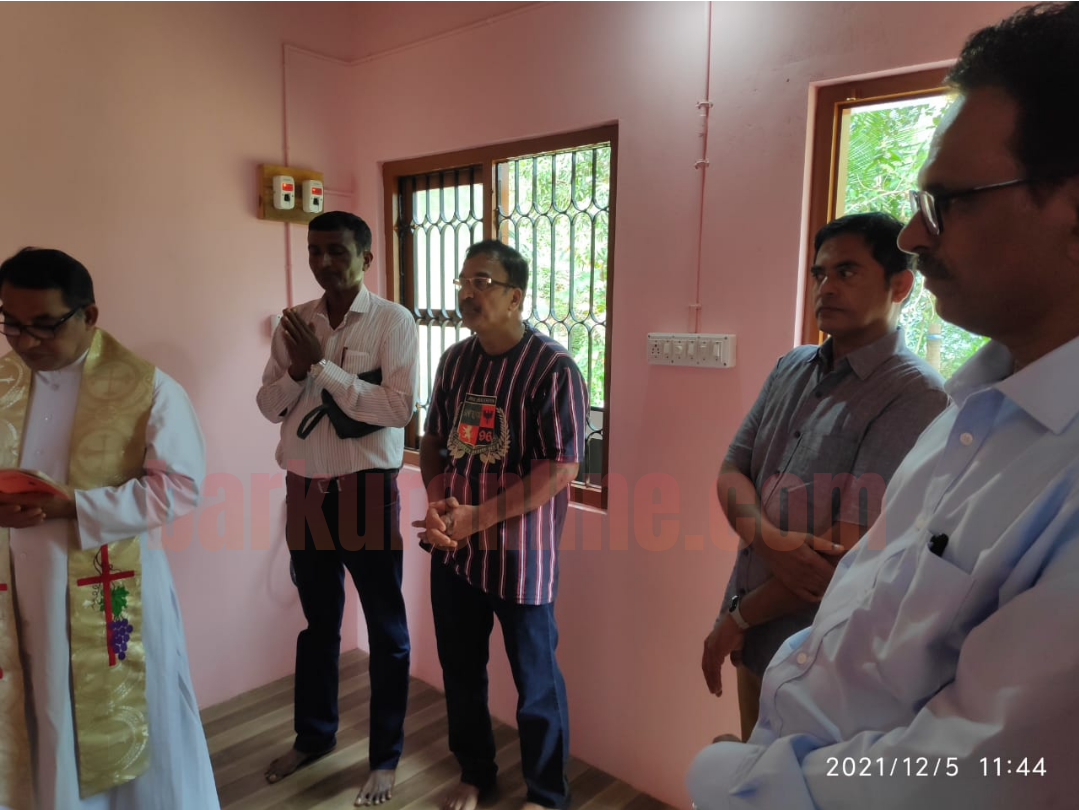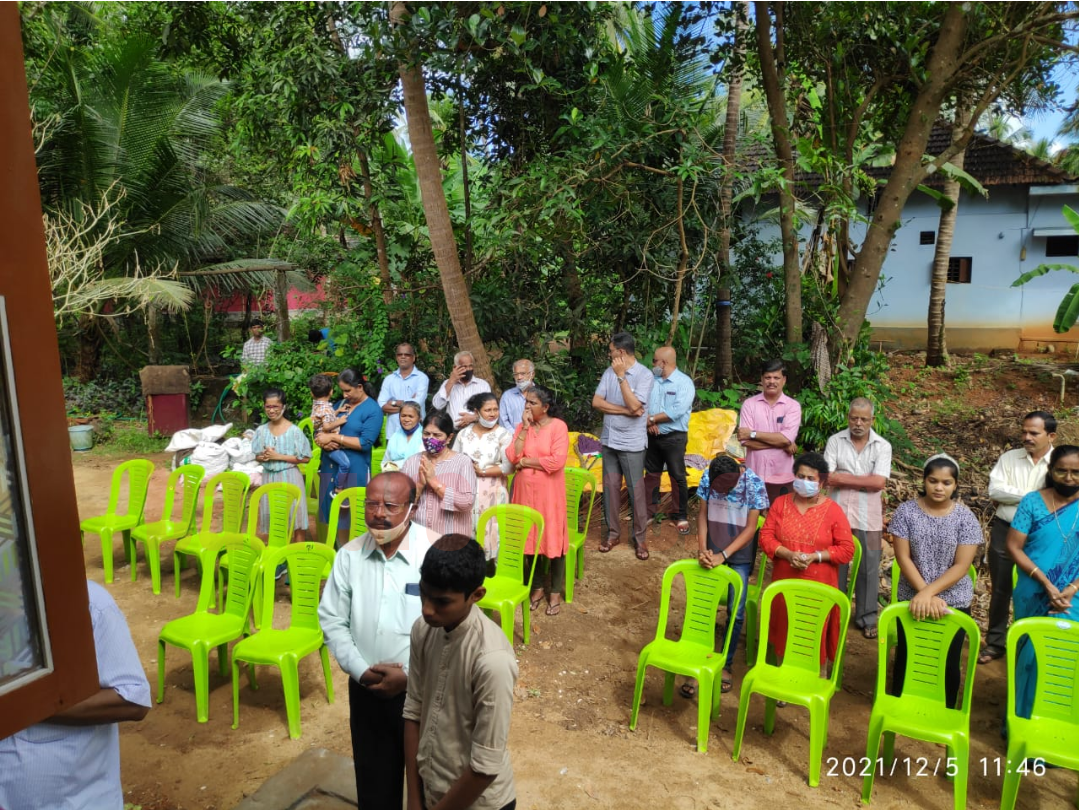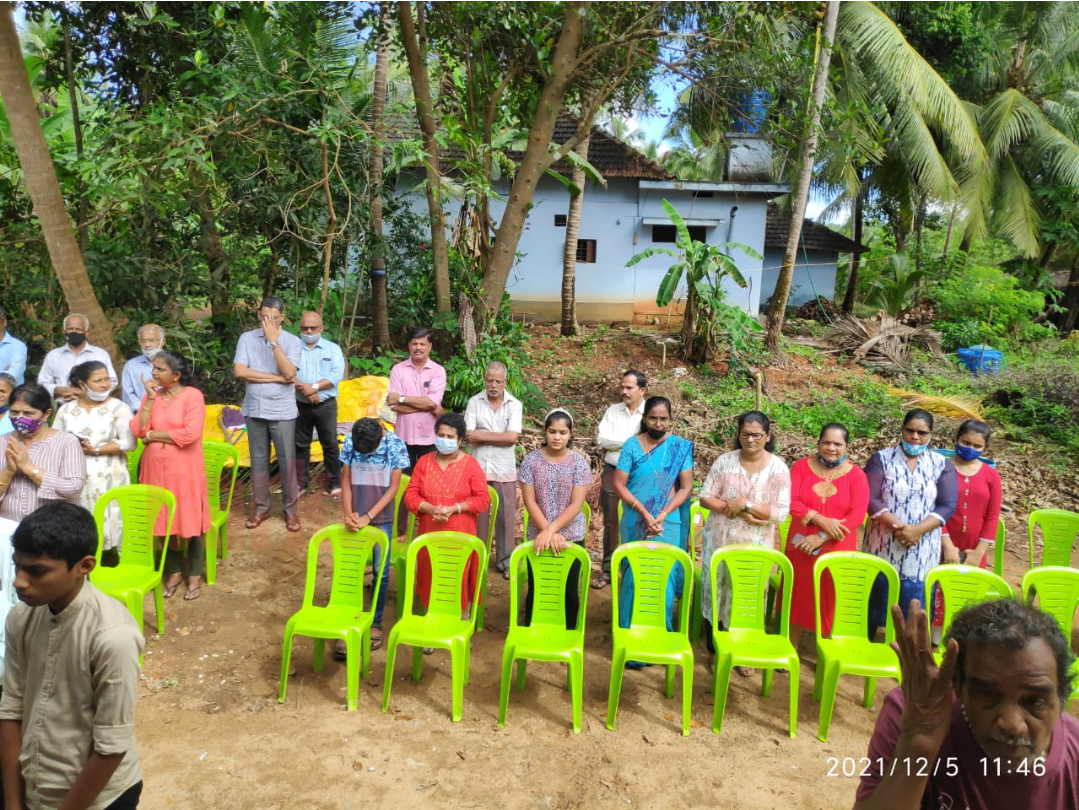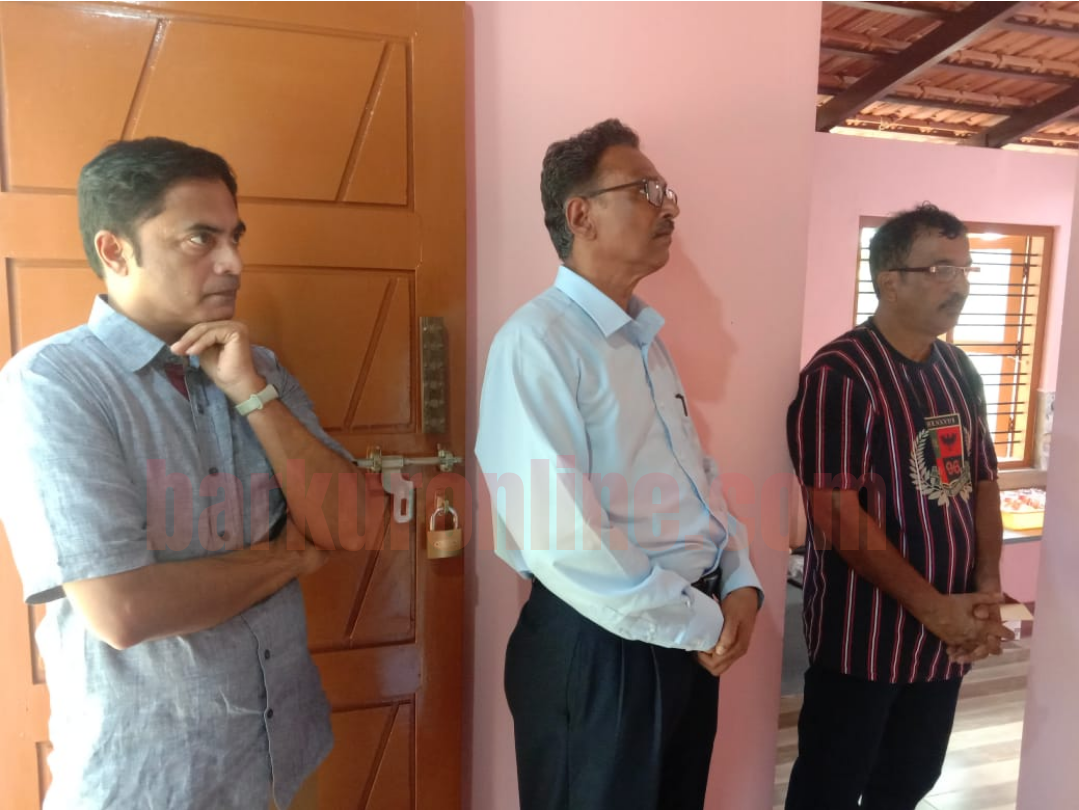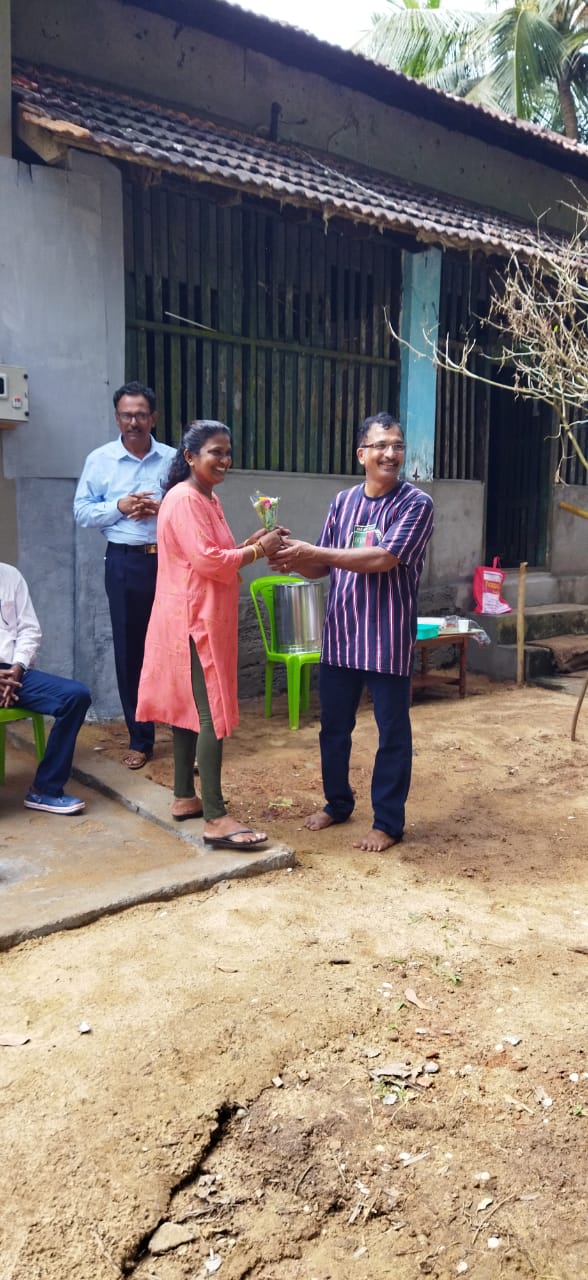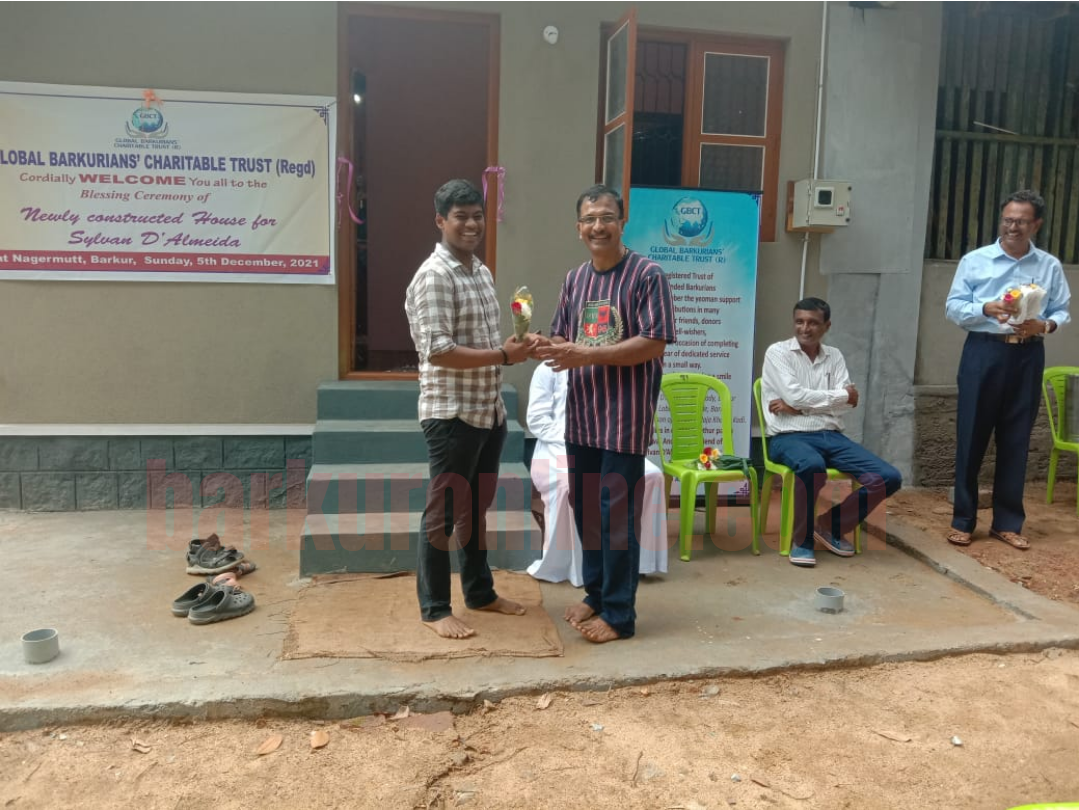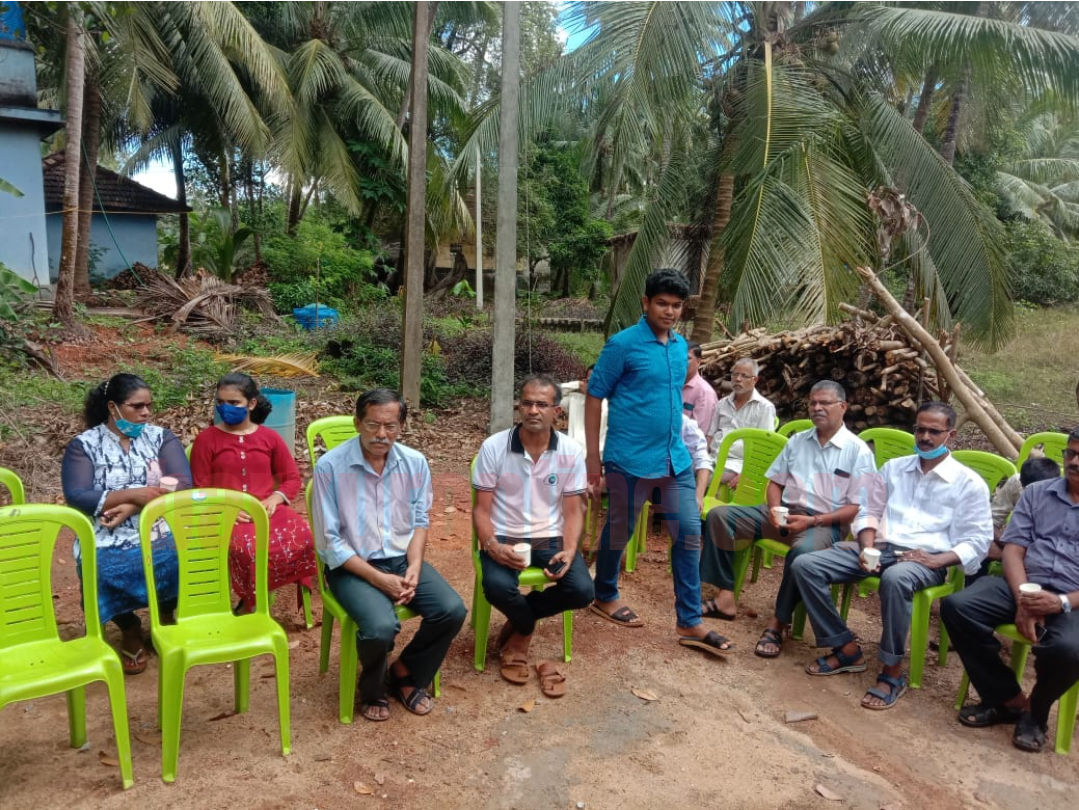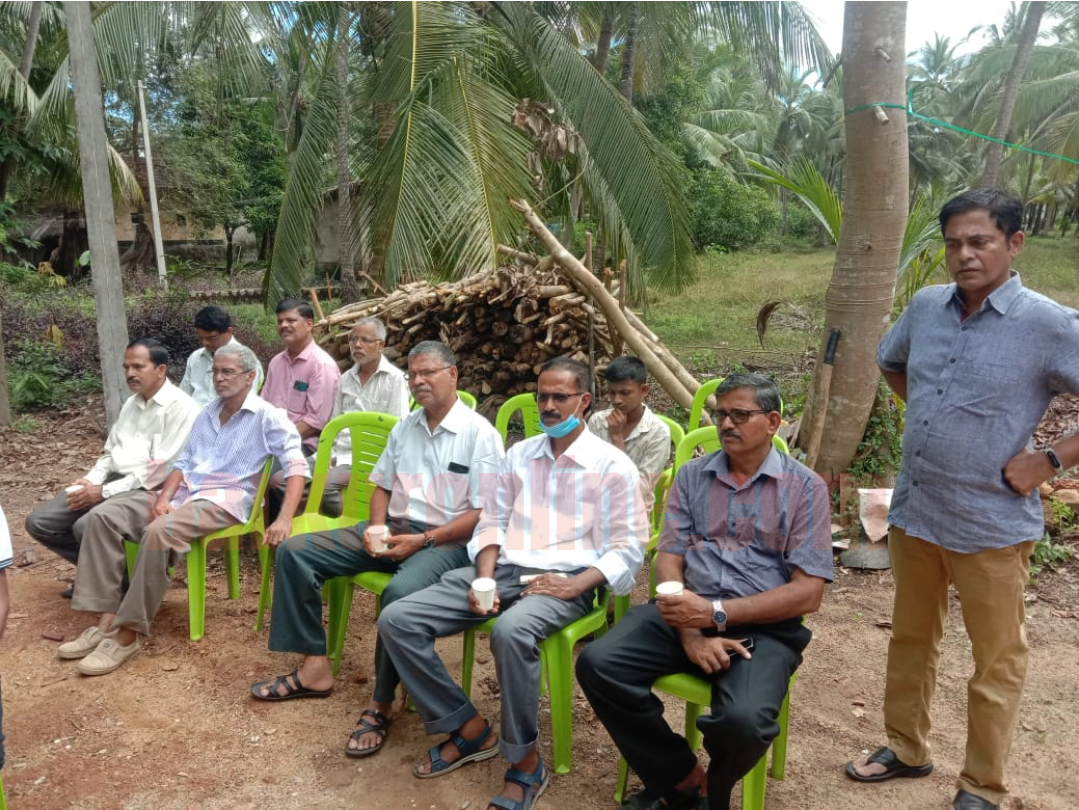 In his concluding prayers, expected the resident Sylvan to allow God's blessings – as he remodel it or start cooking, invites friends and relatives to chat, celebrate holidays….seek His council in each decision…..'There is a lot of thought, energy time into creating a house and now converting it to be a home…. Let it be a place for peace and happiness…..'
In his brief introductory talk, on behalf of GBCT, Archibald Furtado, spoke about the prestigious 5th project of the young registered Trust – Global Barkurians' Charitable Trust – the farsighted vision of its founders and team of 16 members to bring a smile on the face of the last, least and lost in our own community and in the neighbourhood……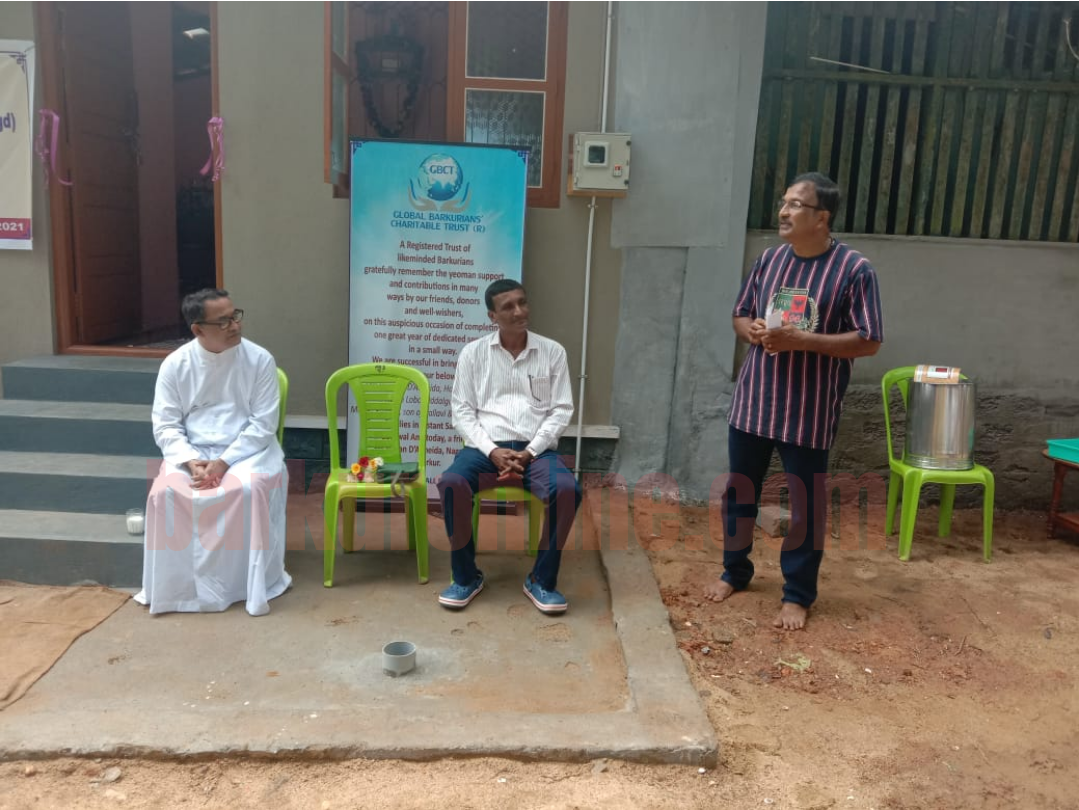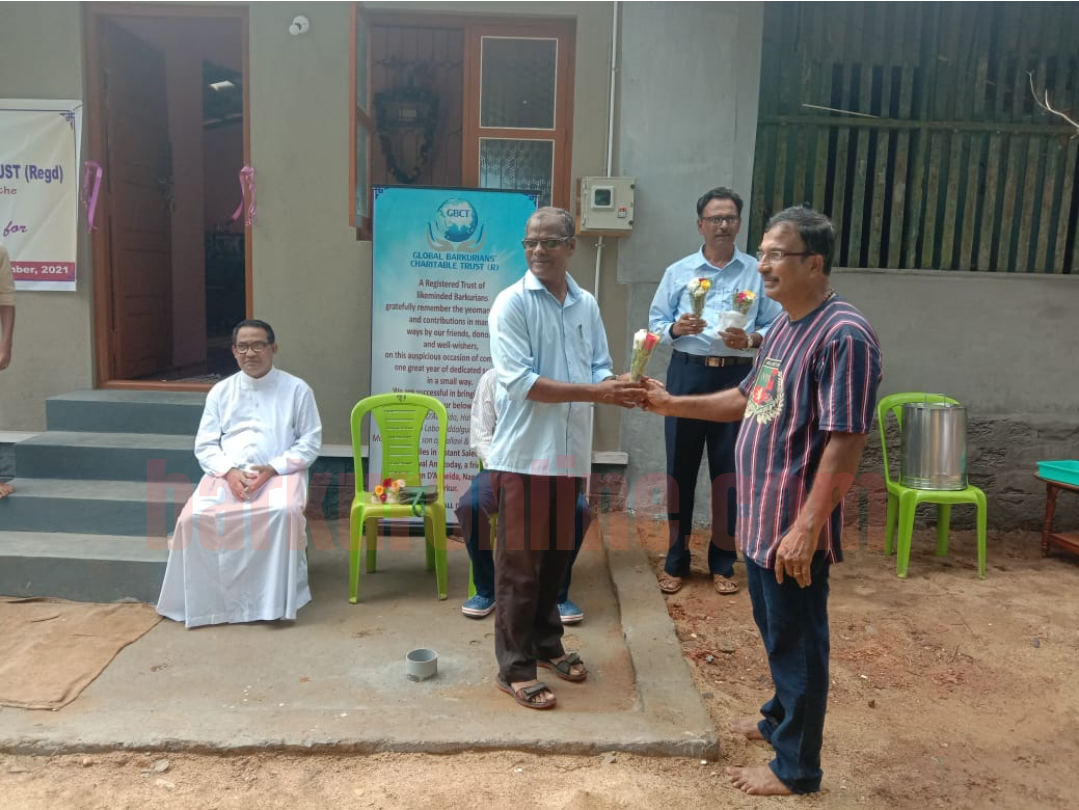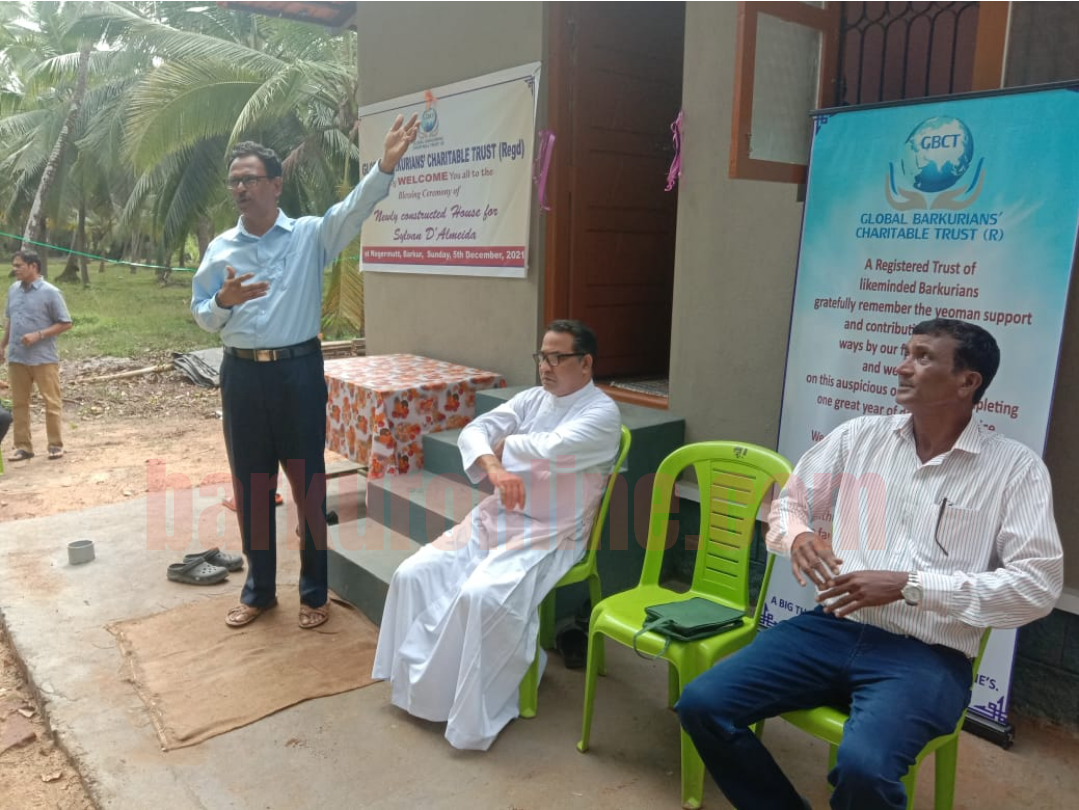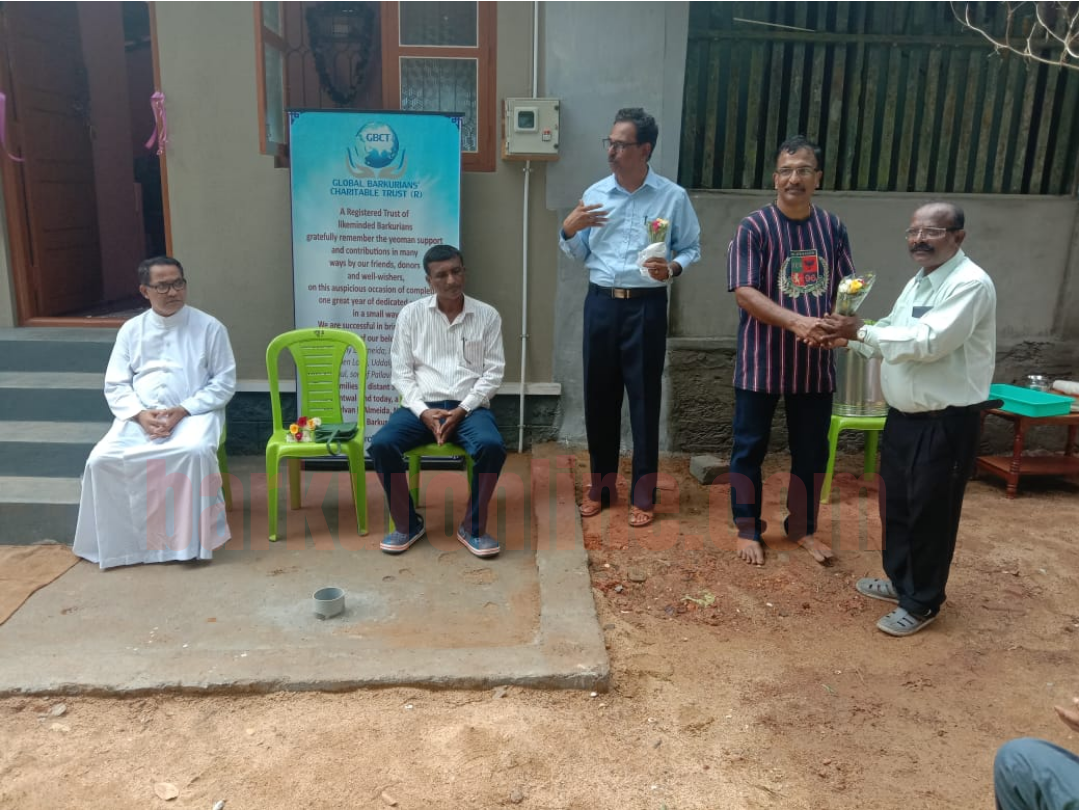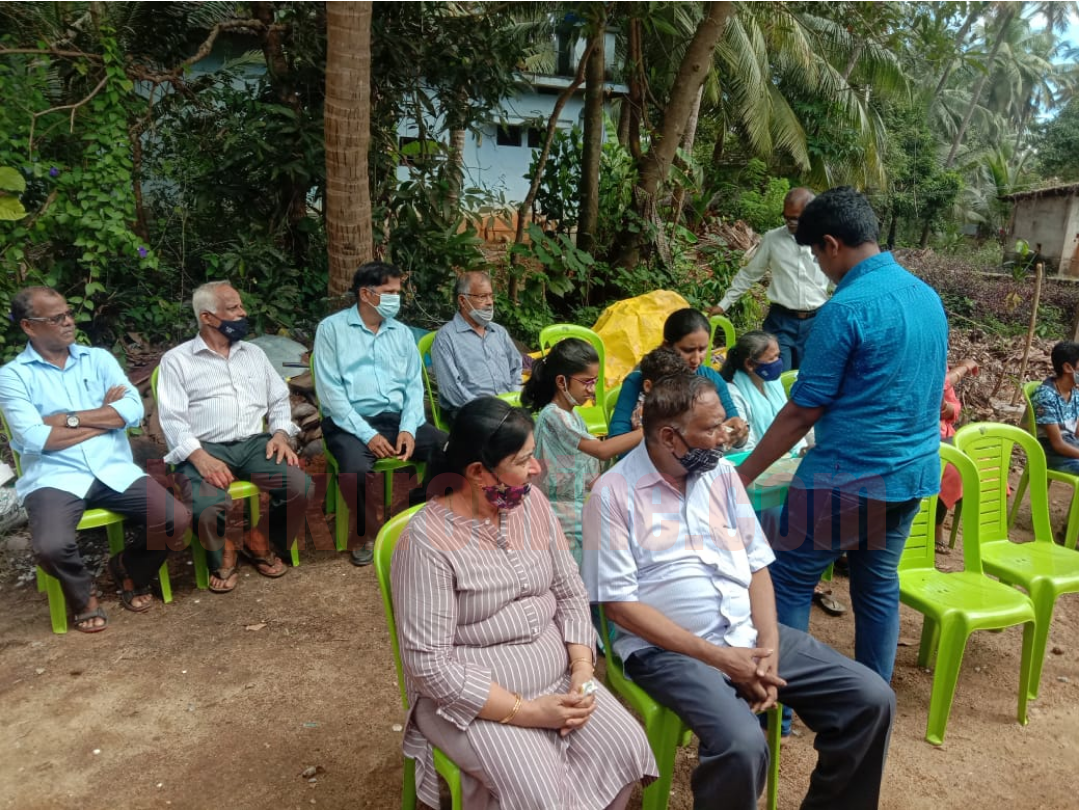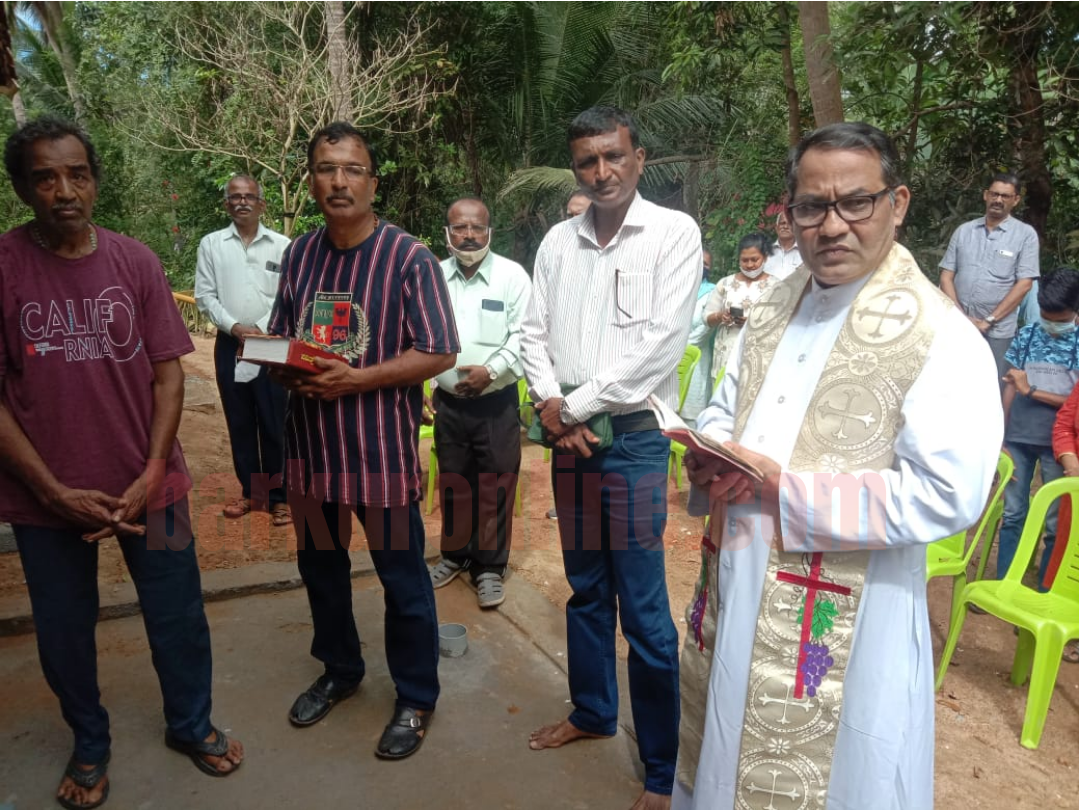 While recognising the presence, co-operation and contribution from various people in the fulfilment of this small beautiful house, the main project in charge, Divyanand Gonsalves was thanked for his untiring efforts and honoured with a bouquet. The Gurkar of the Ward Joseph Fernandes too was appreciated for his true concern for less privileged in the ward and his all time readiness to help them spontaneously. As a token of his heartfelt gratitudes, to GBCT, & Team barkuronline.com , Sylvan expressed his thanks and happiness by offering a bouquet to Ophelia Gonsalves. 
Help and contribution of neighbours their labour and care too was recognised by Sylvan by handing over a bouquet to Patrick Andrade, Ivan DLima, Ronie Andrade and others who always remained helpful and supportive to get this house ready within a record time. The donors and financial support from far and near and generosity in kind by various well-wishers was specially recalled and remembered and a token of respect a bouquet was presented to Dolphy DSouza on behalf all of them.
In his well worded congratulatory remarks, Rev. Fr Philip Neri Aranha, the vicar of Barkur expressed his happiness and appreciated the efforts of GBCT in particular. 'Moving into a new home is an exciting moment or time because it herald new beginnings and hope for dreams fulfilled'. He also thanked all who involved in the construction process of a new beautiful house for Sylvan including the man at the helm of affairs Divyanand Gonsalves and his dedicated team.
While concluding the short stage programme, the most excited man of the moment Sylvan DAlmeida, had no words to express his happiness, however, humbly thanked everyone – especially the GBCT in his emotionally packed few words. 
All gathered cherished the memorable moments as a tasty Lunch was served to all guests, while they had a glimpse at new house of Sylvan which will rightly be a meeting point in days to come for his friends and relatives, located on the banks of serene tributary of river Sita, midst of coconut groves and greenery.