School Day Celebration of SVVN English Medium School
News Bridget Gonsalves, Pics Seetharam Shasthry.
SVVN English Medium School celebrated its 15th annual day on 10th of December.
The cultural program started at 4pm with  colorful and mind blowing dances from the tiny tots of pre- primary and lower classes children. It was a feast to the audience when their kids put the steps to the rhythm of songs with colorful costumes.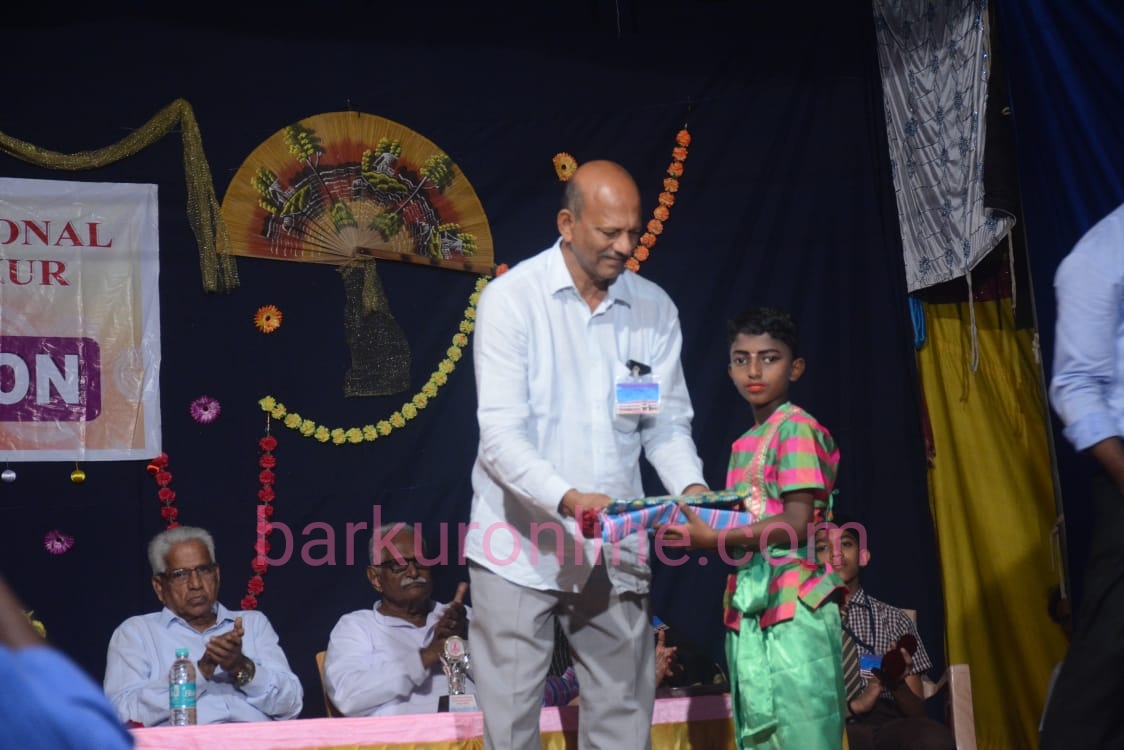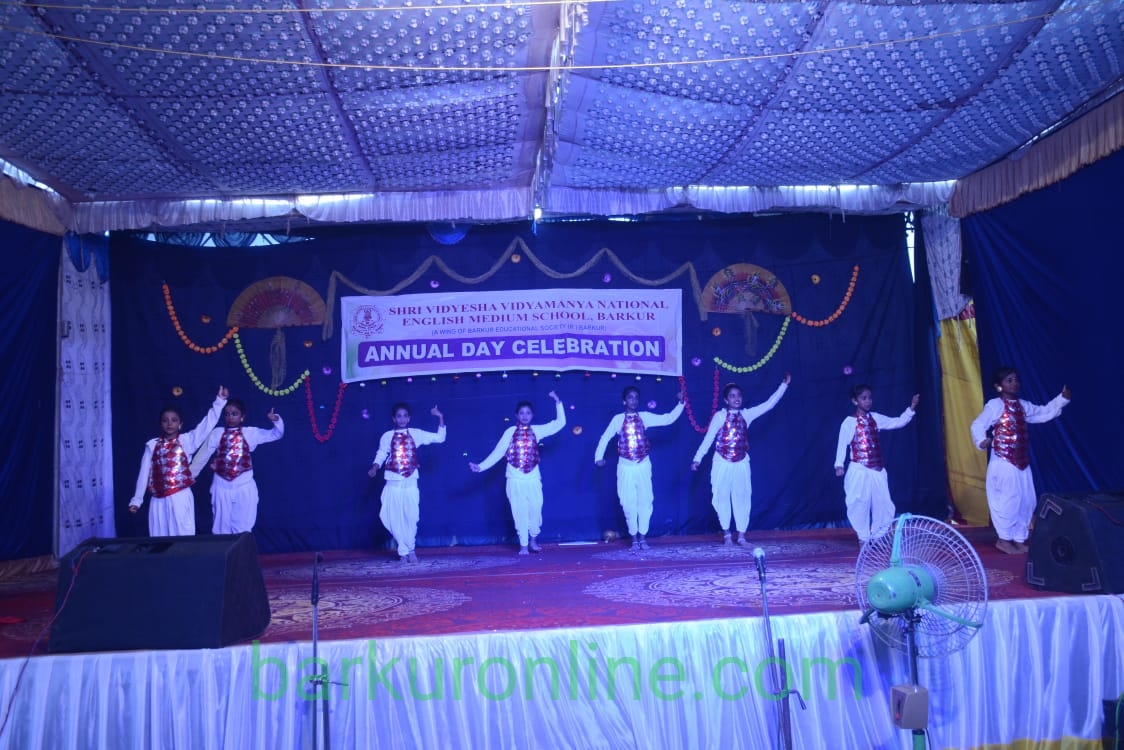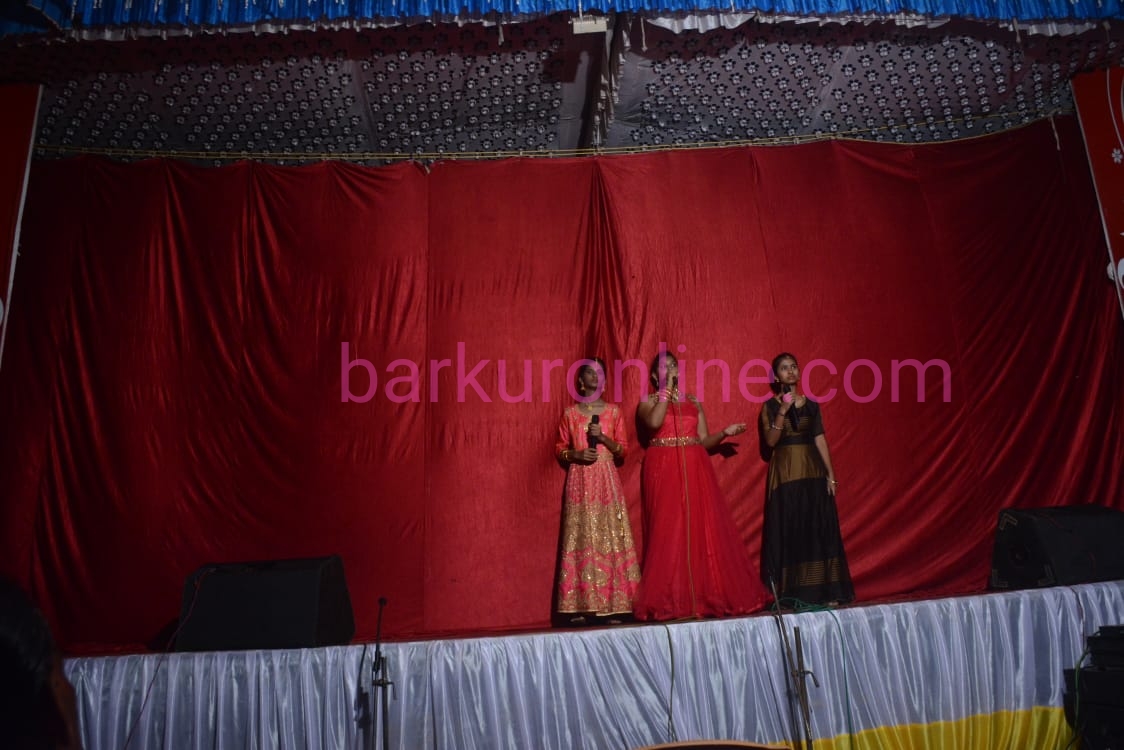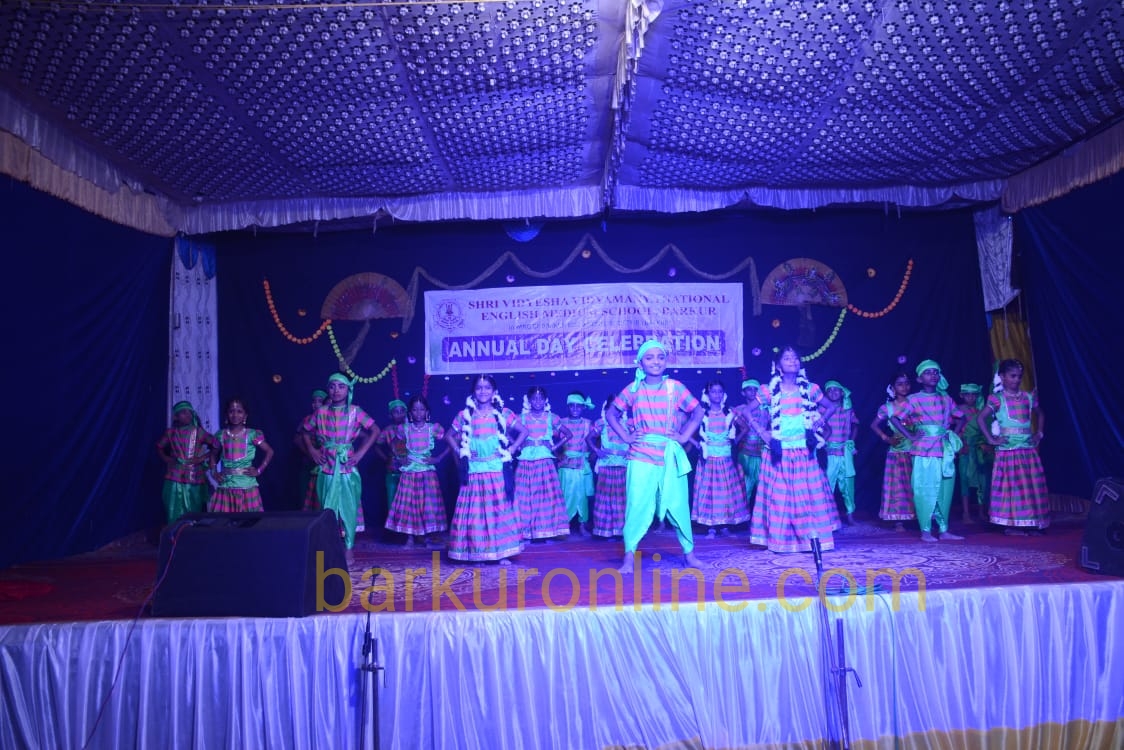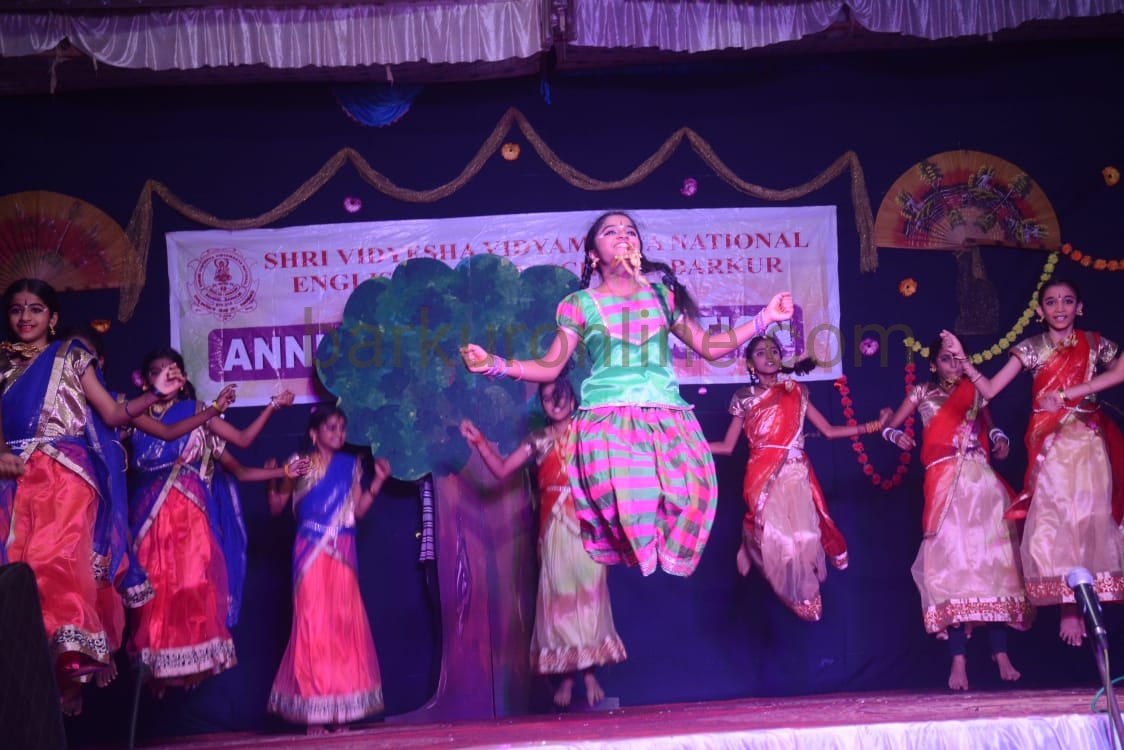 The stage program started at 5.30pm with a prayer song. Mr. B. Seetharam Shetty secretary of BES welcomed the guests on the stage and off the stage. Physical Education teacher Mr. Suresh Shetty offered flowers to the guests on the stage. Asst. H.M.Mrs. Likitha Kotary  presented the annual report of the year 2018-19.
A felicitation was held to the donors: Mr. Shanthram Rao and Mr. Balakrishna Rao. Dr. B.M.Somayaji briefed about the donors and said it is our duty to honour them  as a mark of respect and love. 
Fancy dress, ' Muddu Krishna Vesha' and rangoli prizes were given away to the winners by Mrs. Anuradha Shetty, president of  PTA. 
Proficiency prizes with the certificates were given to the students who excelled in the academic studies by the guest of the honour of the day Dr. Mahabaleshwar Rao, Co-ordinator, T.M.A  Pai College of Education, Udupi. Speaking on the occasion, he said that parents, schools and society have become result oriented. There is competition for percentage but for moral values and competence.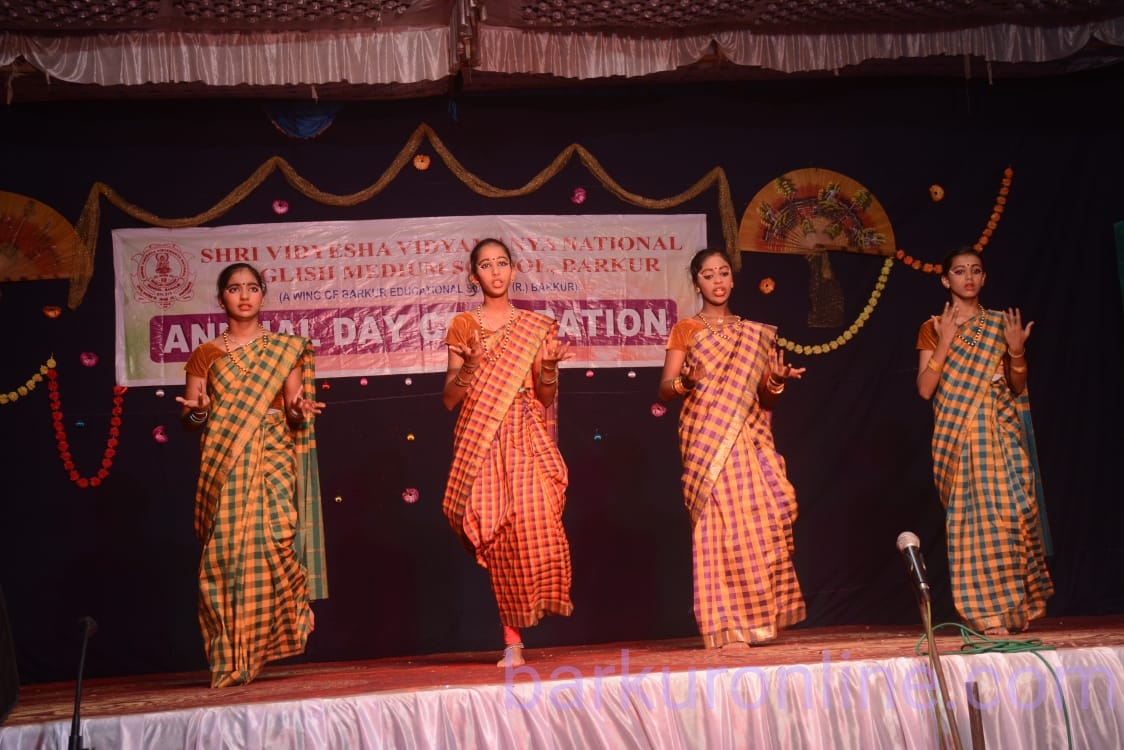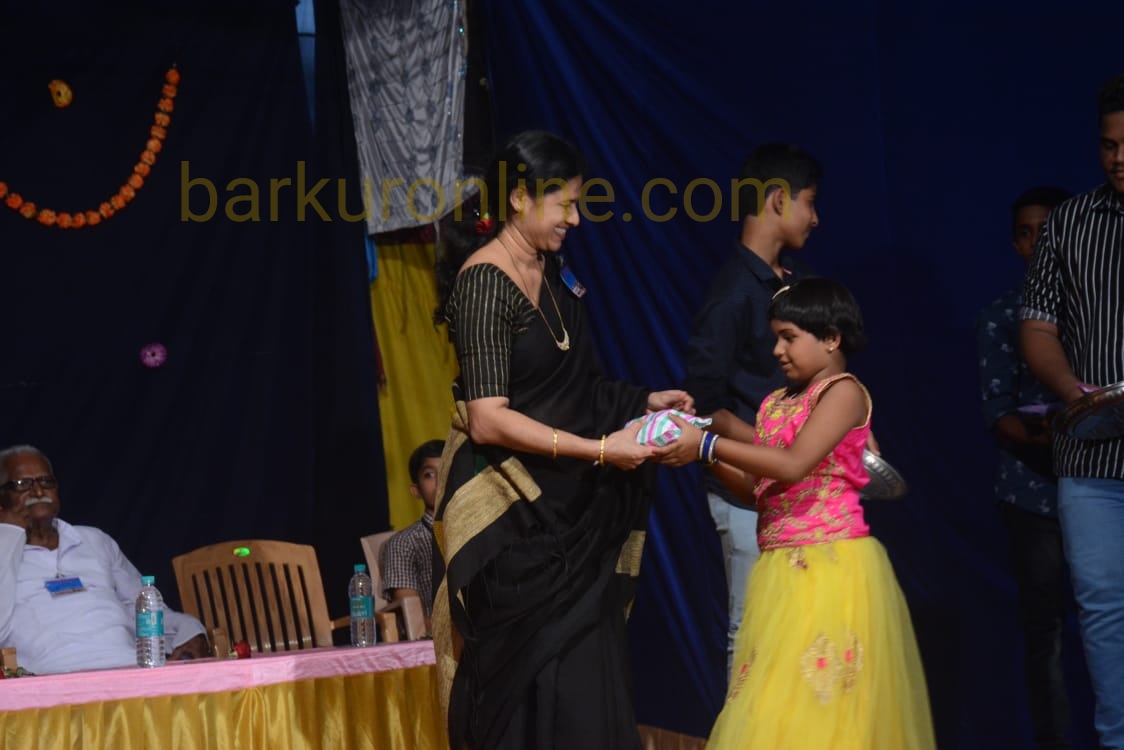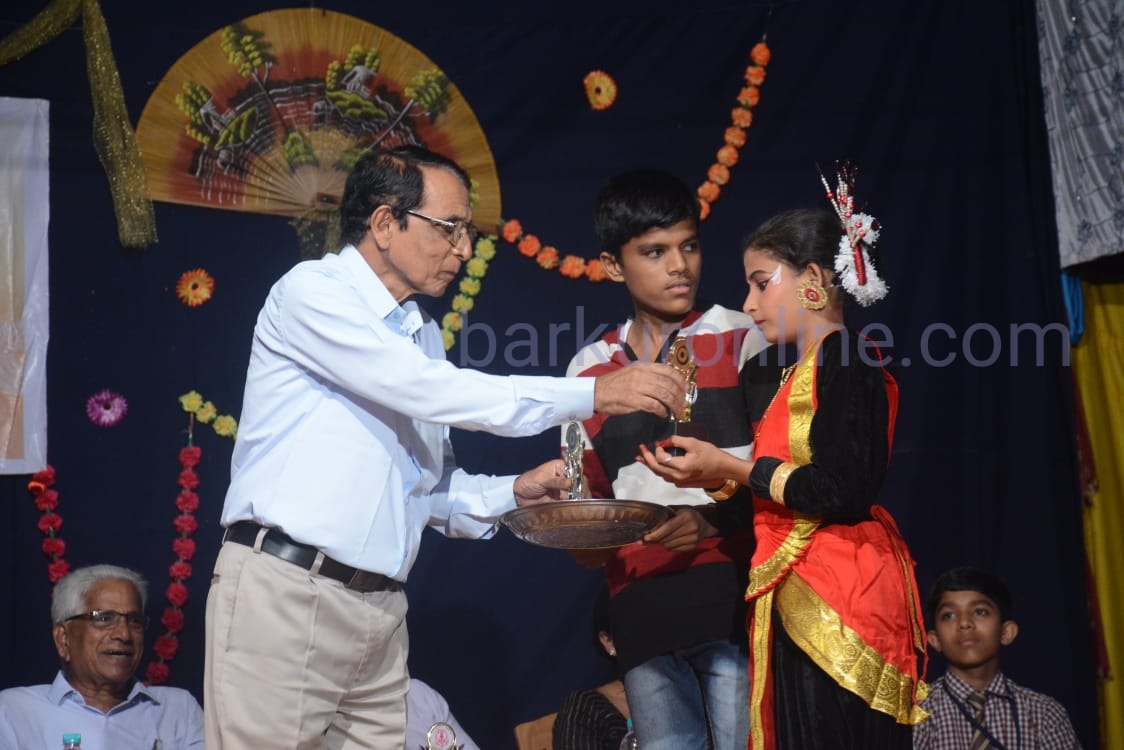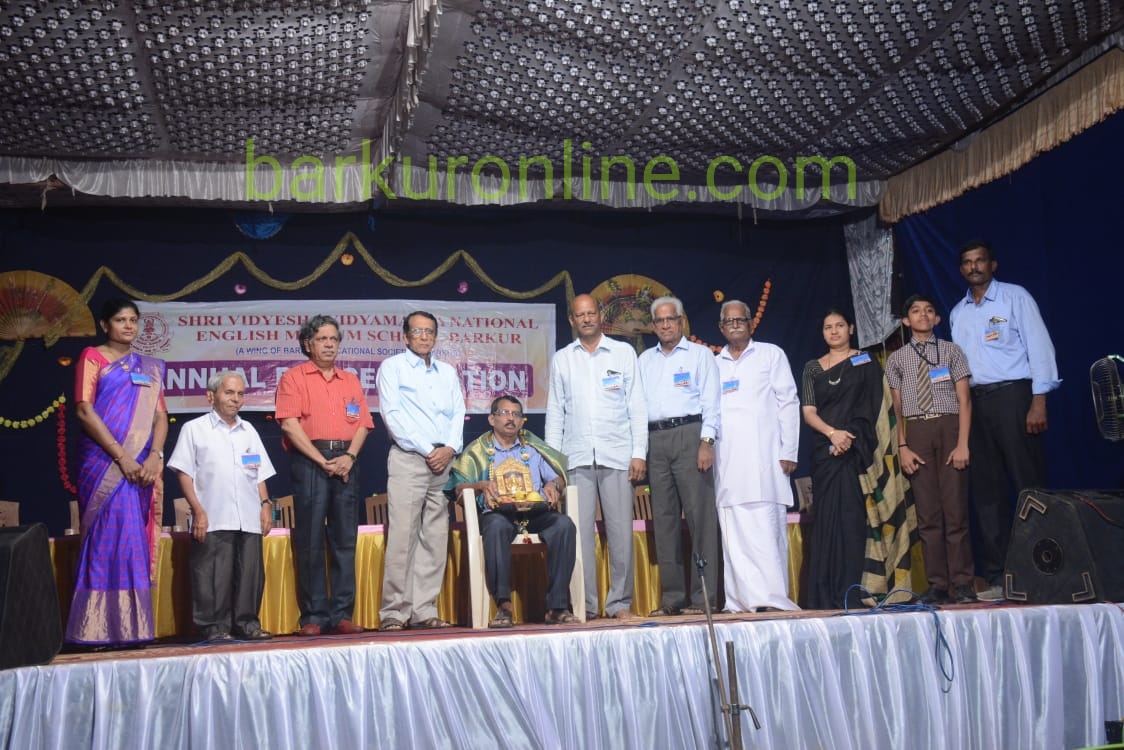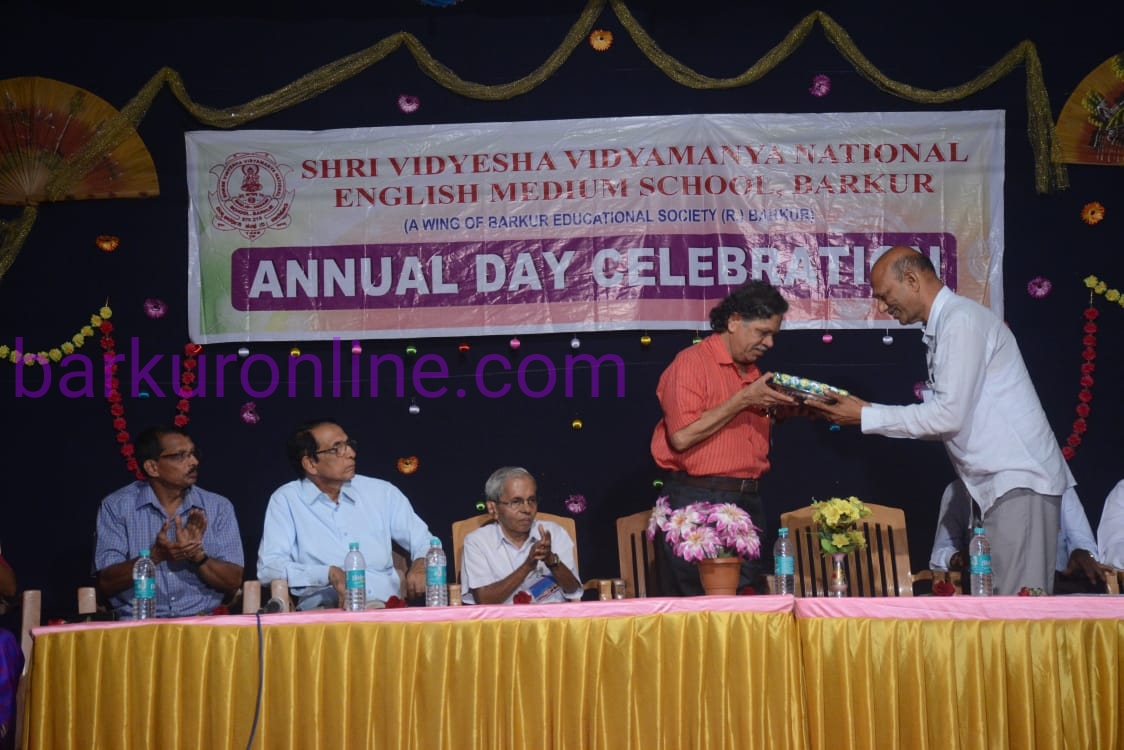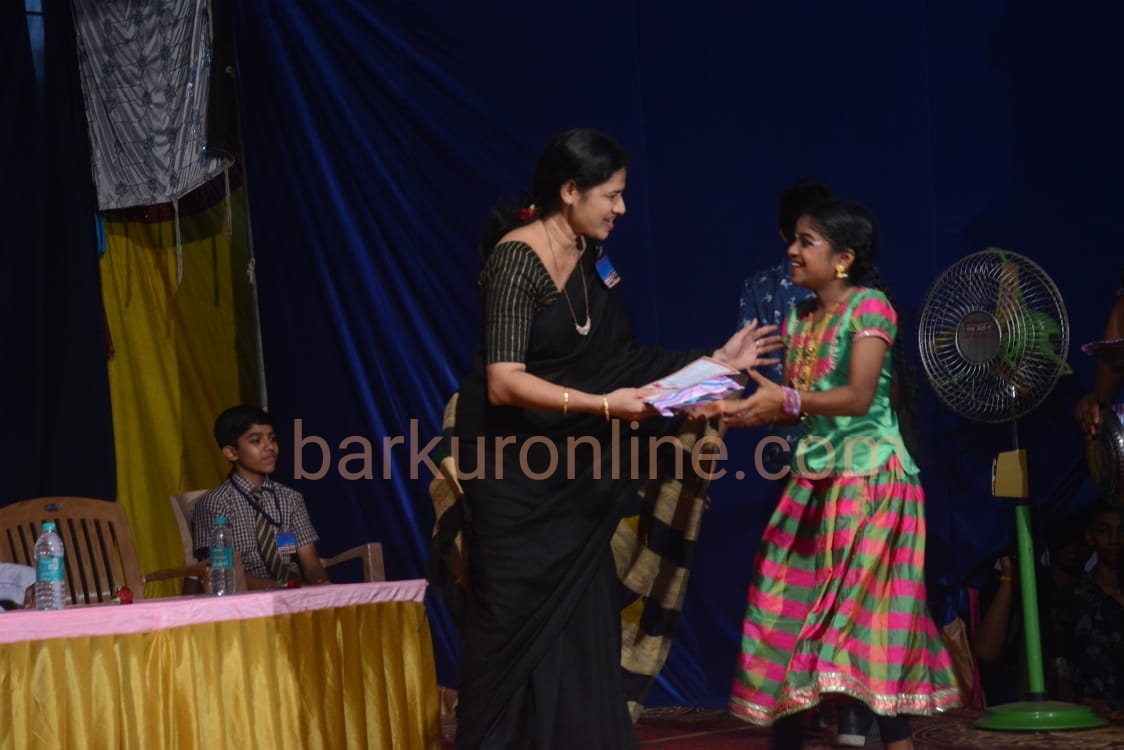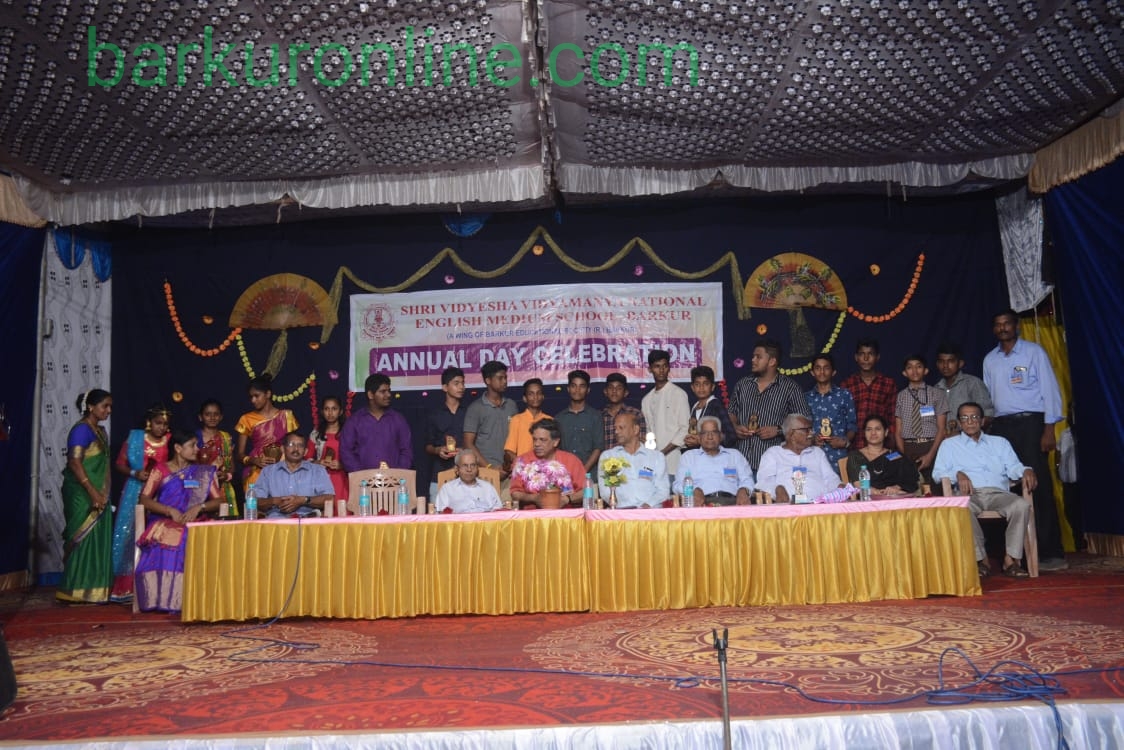 Endowment prizes were given away to the previous year students who distinguished themselves with high scores by Dr. B.M. Somayaji, the correspondent of the school.
Group event winners were honored with the trophies by Mr. Krishna Hebbar, treasurer, BES. 
Mr. S. Vittal Shetty, Vice-President of BES and Mr. Adithya Nambiar, SPL of school were on the stage. Mr. B. Shanthram Shetty presided over the function. Mr. Nagendra, Mrs. Pavithra,  Mrs. Sujatha L Rai and Mrs. Jyothi teachers announced the name of all the prize winners.Mrs. Sabitha Mascarenhas gave the introduction of the Chief Guest. Mrs. Jyothi Shetty proposed the vote of thanks. Mrs. Bridget Gonsalves and Mrs. Sabitha Mascarenhas conducted the stage program.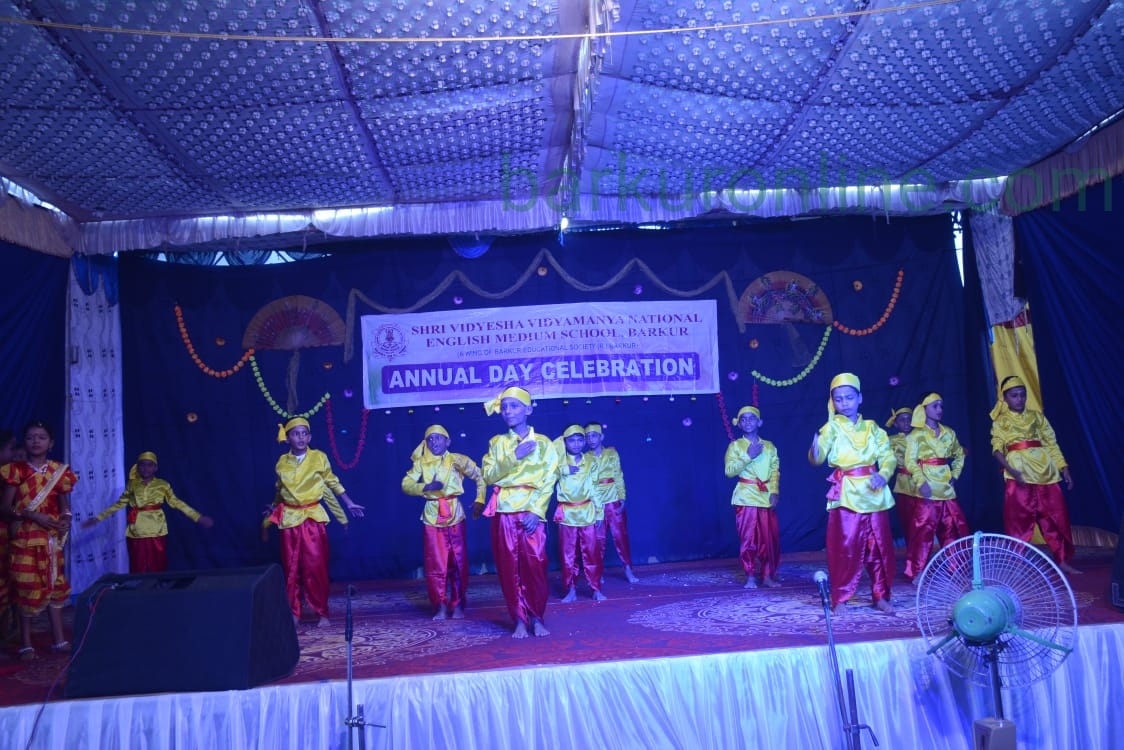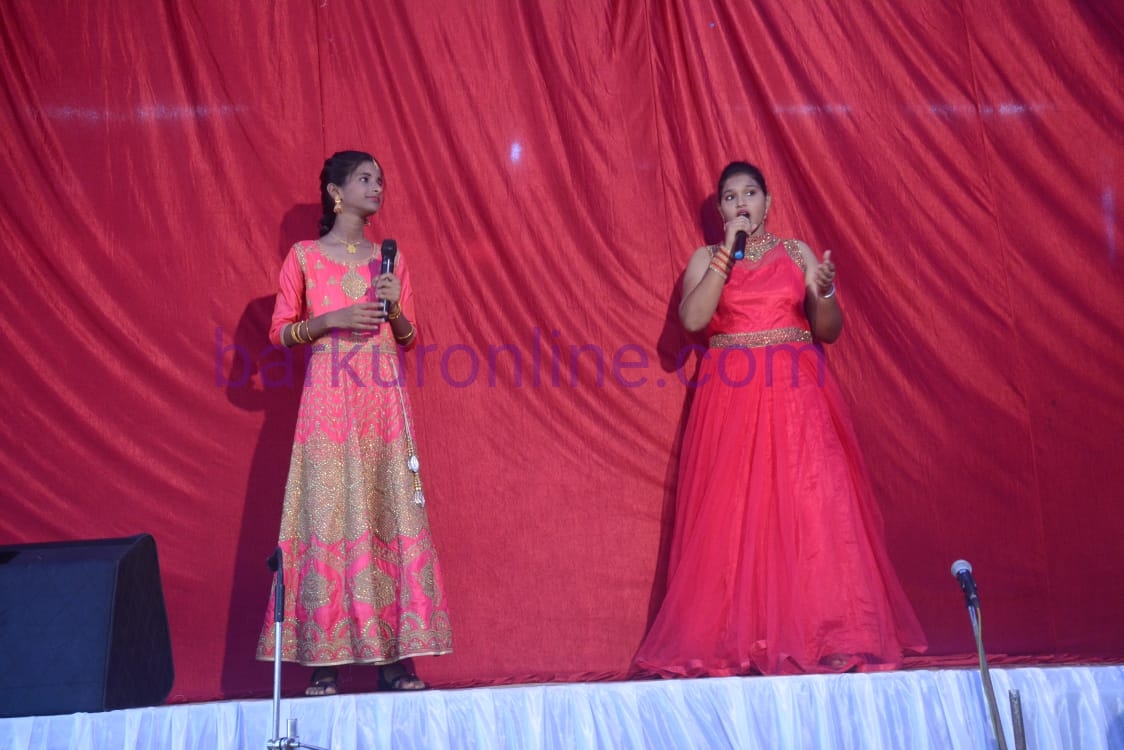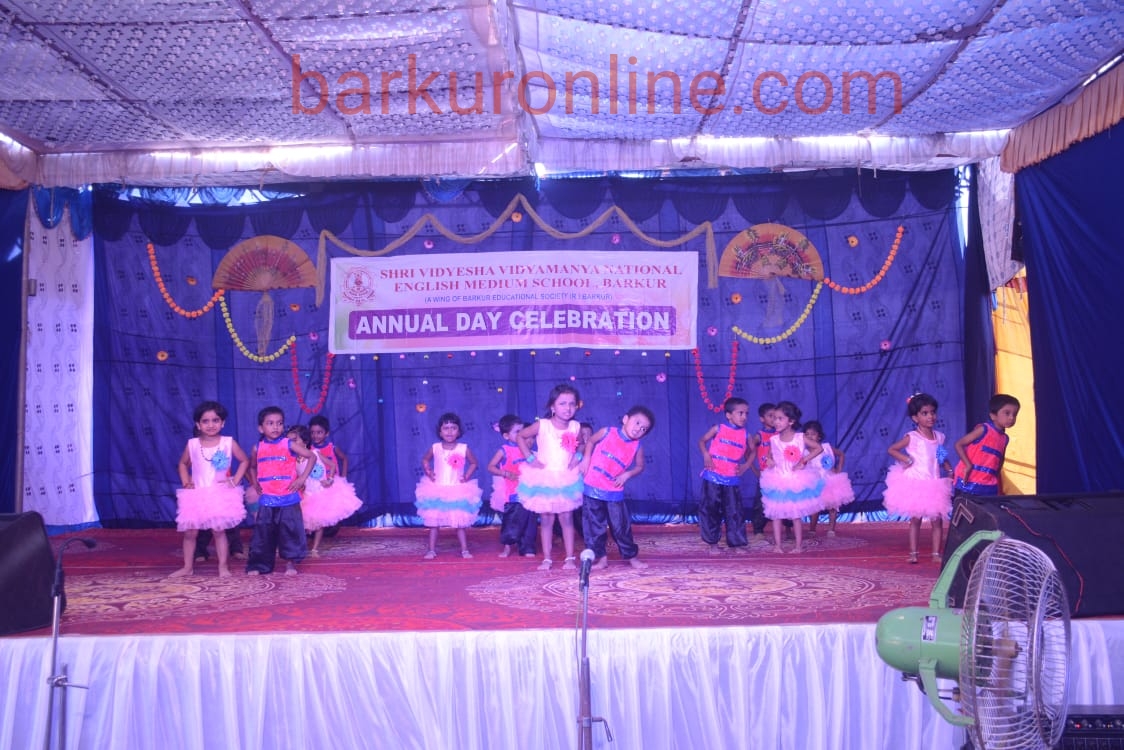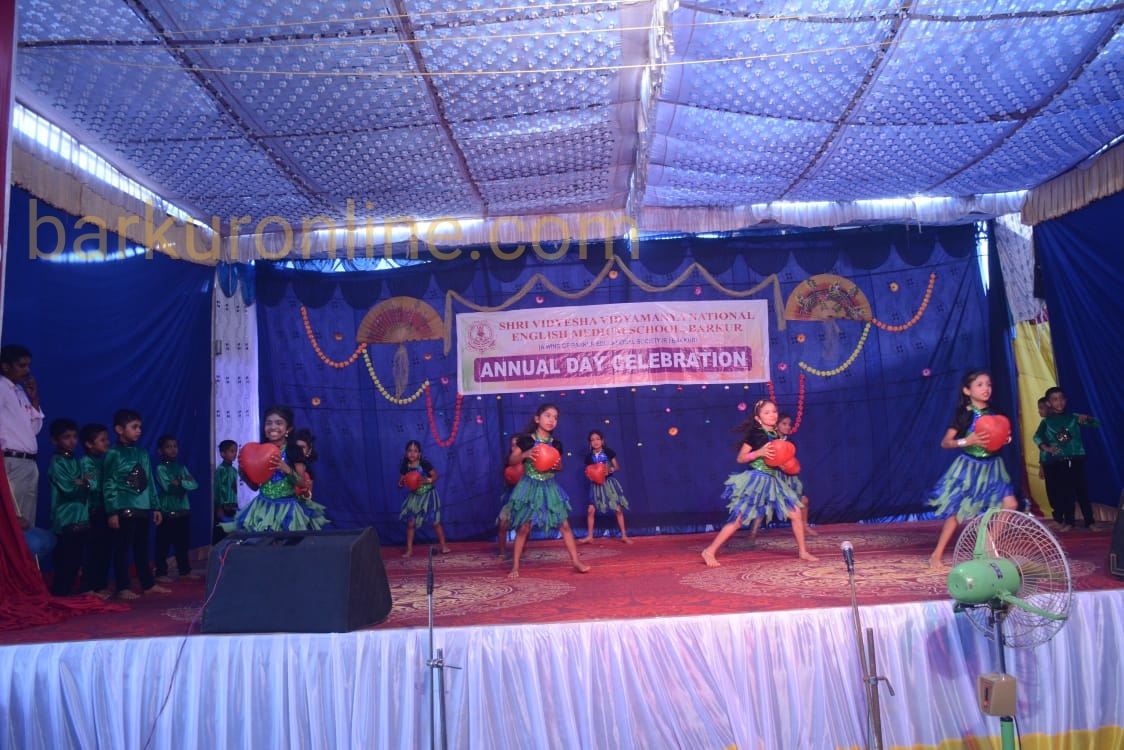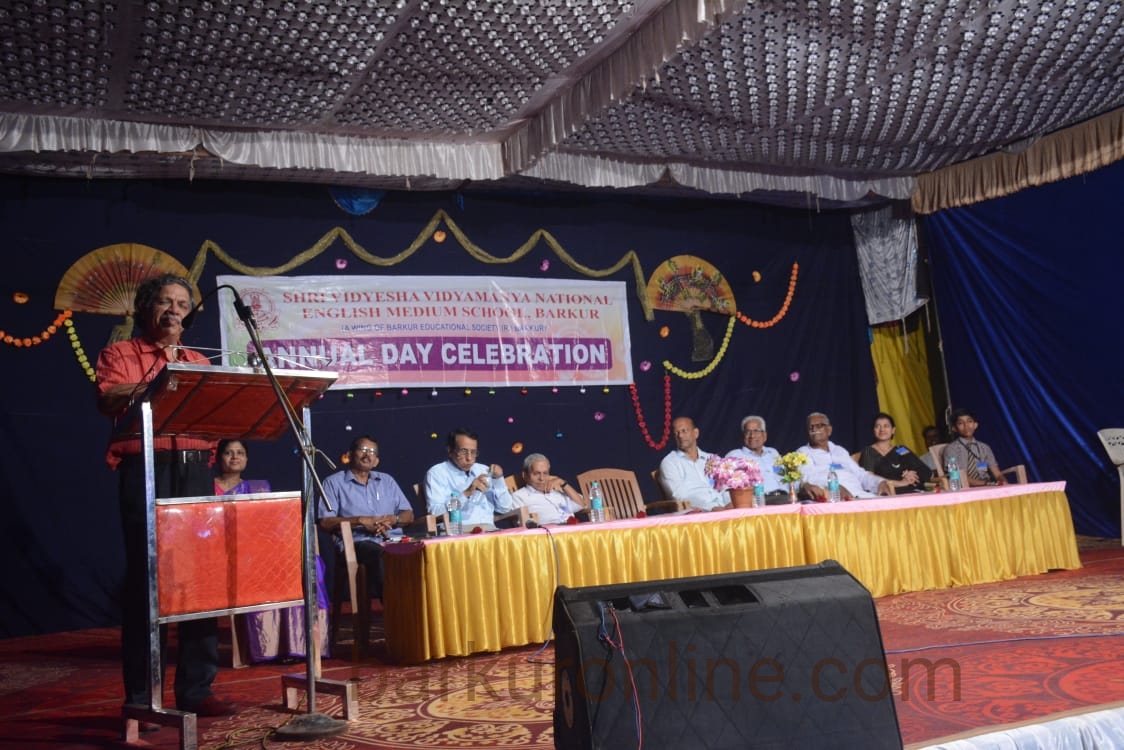 The second session of the cultural program began soon after the stage program. Skits and dances with colourful costumes and lights mesmerised the audience. The seven forms of dance by tenth girls stole the show. The ಗೆಜ್ಜೆ ಮರ, ರಾಮಾಯಣ and ಅಡವಿ ದೇವಿಯ ಹಾಡು‌ dances were wonderfully performed by the students. All the other dances too were gracefully performed by the students. The audience enjoyed the show and conveyed the  words of appreciation. 
Ms. Vandya, Ms. Vaishnavi and Ms. Tanvi were the compères for the cultural program.