God bless our volunteers
Every year the parish family of St. Thomas the Apostle, celebrates a Volunteerís Appreciation Day. This year we celebrated that special day on May 31st.
It amazes me every year, when we reflect on volunteerism, the way people will generously spend their valuable time serving others. All done in the name of God, doing for one another during their earthly journey until the day comes when they return to God for their own heavenly reward.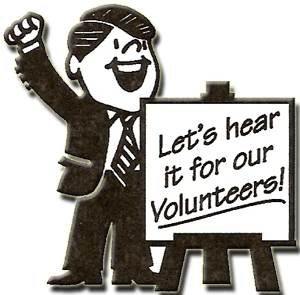 A few years ago our web site Barkuronline.com was designed and made available to all Barkurians and others interested in knowing about our beautiful community. Just think of the time some of us spend to make this web site attractive and interesting with articles, pictures, wishes to loved ones and much, much more!
Thanks to Kishoo De Barkur our Web Master, for designing this web Site. He is a very dedicated person I am sure he spends enormous amount of time to update the web site and make it more beautiful with his creative ideas.
I want to thank all those volunteers who have contributed valuable time to share their beautiful talents in writing articles, sending stories, jokes and whatever else that have helped to keep the web site active and alive. This web site has been an opportunity to get back in touch with friends whom we have not had contact with for a long time. I strongly encourage our young people to consider sharing their ideas and articles on this web site. Lately, there were some very nice poems written by Anthony DíSouza.
Let everyone know that the Barkuronline.com web site serves our needs. And now we need to think creatively on how we can make it even more interesting for all. I personally open the web site almost everyday to see if anything new has been posted. We need more volunteers to be generous with their time in contributing to this web site.
Let us pray that God will bless all our volunteers and inspire them with new and creative ideas to share with others on Barkuronline.com.
-Fr. Tony Andrade.